I discovered
Brad Patocka
's work when I was the juror for the
call for entry
Black and White at PhotoPlace Gallery. I loved his intense and powerful images. I asked him a few questions about his life and work.
All About Photo: Tell us about your first introduction to photography. What drew you into this world?
Brad Patocka:
Whenever asked what prompted my interest into this world of photography, I like to tell people I'm a sucker for aesthetics, and that is the basis of my drive to pursue photography. As a youth, I was always infatuated by photos, magazines, physical prints.
I first picked up a camera at age eleven when my generous parents bought me my first digital Fujifilm camera and a subscription to Aperture Magazine. Combine this with a passion for exploration and adventure from an early age... and I came to this field.
AAP: Do you consider yourself primarily a photographer or a filmmaker?
Brad Patocka:
I consider myself, at heart, a storyteller. Whatever the best means to tell that story is, I will pursue that medium. Initially, I was interested in writing at a young age and was told I had a strong visual writing style. My interest in the power of visual storytelling naturally transitioned into photography, and this has always been my real passion. Filmmaking began in college for me; again, it was just a natural transition to find new and innovative ways to tell stories that evoke enough emotion to inspire action.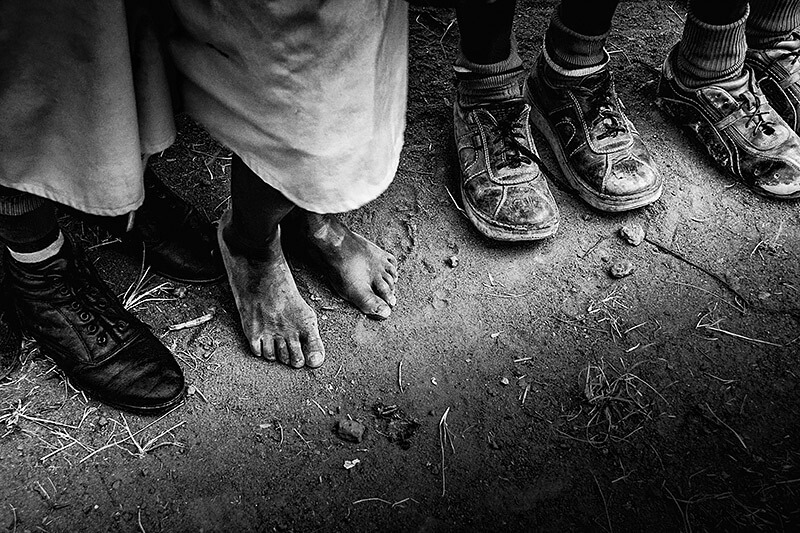 AAP: Do your films influence your work as a photographer or is it the other way around?
Brad Patocka:
I believe they simultaneously work hand in hand, as well as separated entirely at times. It really just depends on the story, I will however, credit my background in photography for my shooting style and composition when pursuing a film project.
AAP: How do you choose your subjects? Is it a long process?
Brad Patocka:
I try to run through a certain set of pillars when deciding to pursue a story or topic, a set of curriculums to determine if a story is worth pursuing, what medium will suit the story best, and finally, what realistic outcomes can be foreseen from pursuing this story. In many ways, it's like deciding on investing in a business venture, but add in a strong dose of emotional pull in the decision-making process. Beyond that, I have always been drawn to character-driven stories, and topics relating to environment, human rights, and post-conflict areas.
AAP: Do you finance your trips or is your work commissioned?
Brad Patocka:
Right now, I am primarily financing myself on all my projects. I prefer to take this route for many reasons, the primary being that I can pursue the stories independently and avoid being obligated by other parties' interests and restrictions. But I do think it's a reality that isn't discussed enough in regard to, not only photojournalism, but also the creative fields as a whole. The reality of being an artist, independent journalist, or storyteller is that you are often working on so many other odd jobs or full-time positions in order to fund yourself. Currently, I work for an art museum as the lead video producer for my 9-5, and also pick up side gigs to fund myself to pursue projects around the world.
AAP: What country/people touched you the most?
Brad Patocka:
One of the best parts of pursuing these works is that you do develop strong relationships with your subjects, as well as the locals in whatever area you are covering. You really have to not only to develop a rapport and trust with subjects, but also to get by and navigate difficult situations. It's very hard to say as each experience is so vastly different, but I would say my time in Africa, specifically Uganda. Not only have the experiences and connections with the people left the strongest impacts on me, but it has always been a country to which I have been drawn.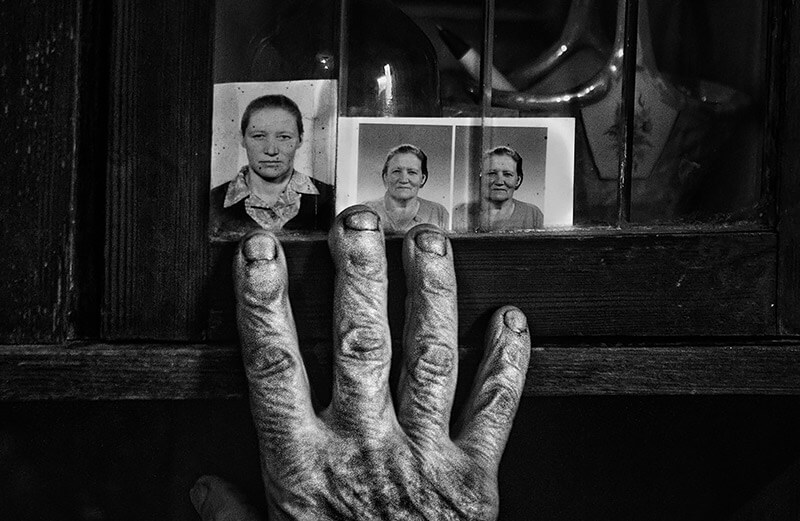 AAP: What are your upcoming projects?
Brad Patocka:
Currently, I am on a plane traveling to Japan to produce a film with a Japanese Glass Artist. Aside from that I am in talks with some Non-Profit Organizations in Africa regarding producing work for their efforts.
AAP: Is your work political?
Brad Patocka:
I'd like to think my work is a reflection of my interpretation of a situation or story. I do not actively pursue political issues, or find ways to include them in my work, but inevitably it does work its way into a storyline on occasion.
AAP: What equipment do you use?
Brad Patocka:
Currently, I shoot on a Canon 6d DSLR as well as Sony A7SII.
AAP: Do you spend a lot of time editing your work?
Brad Patocka:
Yes, even if the image ends up having little edits done, it's not uncommon for me to spend 5-7 hours editing a photo. Film is a whole different beast and requires painstaking editing of footage for even short pieces.
AAP: Do you have a mentor? A favorite photographer?
Brad Patocka:
My mentor, with whom I've worked on a few occasions in a collaboration process, is Zoriah Miller, a photojournalist who has produced works in nearly every country and covered war zones, disaster areas, and countless other stories. Aside from that, I've drawn comparisons to Daivd Alan Harvey's early works, so he remains a favorite. Some who have inspired me are: Sebastiao Salgado, Marcus Bleasdale, Lynsey Addario, Randy Olson,Pete McBride, James Natchwey, Melissa Farlow Eros Hoagland, MichaelBrown, Ed Kashi the list could go on and on.
AAP: What advice would you give someone who would like to become a photojournalist today?
Brad Patocka:
Photojournalism is an incredibly hard field in which to make money; there are more photos being produced each day than ever before in the history of photography. The Instagram/social media movement has played a big part in this. In order to be successful, you need to know how to tell stories with your work; simply taking photos to get published for event coverage is proving less and less profitable. It's really important to have a passion to do this type of work. For me, more and more, I'm honestly unsure if I'll ever make photojournalism my main source of income. What I can say is that I'll never stop producing works and traveling to cover stories as it's something I enjoy doing. I would also say just understand that in many ways this industry is really unconventional. There are a million ways to find yourself covering a story, getting access, or embedding with subjects; having an open mind and realizing that there isn't any yellow brick road, laid out in front of you showing how best to cover a story, will allow you freedom to produce your best work.
AAP: What mistake should a young photographer avoid?
Brad Patocka:
Getting into dangerous situations too early. It happens a lot. Also taking on projects that are too big or haven't been curated or developed enough. Often when starting out, many people (including myself) will commit to producing a lot of content or attempting to cover a variety of topics in an effort to gain access with an organization, and this inevitably leads to a lot of poorly produced works.
AAP: Your best memory as a photographer?
Brad Patocka:
Sleeping in the bush in Northern Uganda, in a former IDP Camp turned healthcare facility, after travelling by three different vans, for 14 hours from Southern Uganda.