If you intend to spend some time in France in the next few months,
the photographic festival 'Portrait(s)'
in the town of Vichy is surely an event not to be missed.
From June 15 until September 9, 2018, photographers will exhibit their work at the Cultural Center as well as on the town walls.
At the Centre Culturel Valery Larbaud you will be able to discover:
Nelli Palomaki and her series 'Shared', Thomas Sauvin will showcase 300 images from his photographic archives project 'Beijing Silvermine', Justine Tjallinks's pictures of children with the down syndrome and her portraits of albinos women, Mattia Zoppellaro's work about Irish gipsies, Denis Dailleux will showcase children portraits' taken at Persan-Beaumont (Val d'Oise) at the end of the 80s and Gilles Coulon's will reveal the images he captured on students and foster families in Vichy in collaboration with the CAVILAM and the French Alliance association.
Outside, at the town square Saint Louis and at the Train Station
Karma Milopp studio, a duo of artists created in 2011 by the painter Carla Talopp and the photographer Thomas Millet will show the portraits they took using their itinerant outside studio.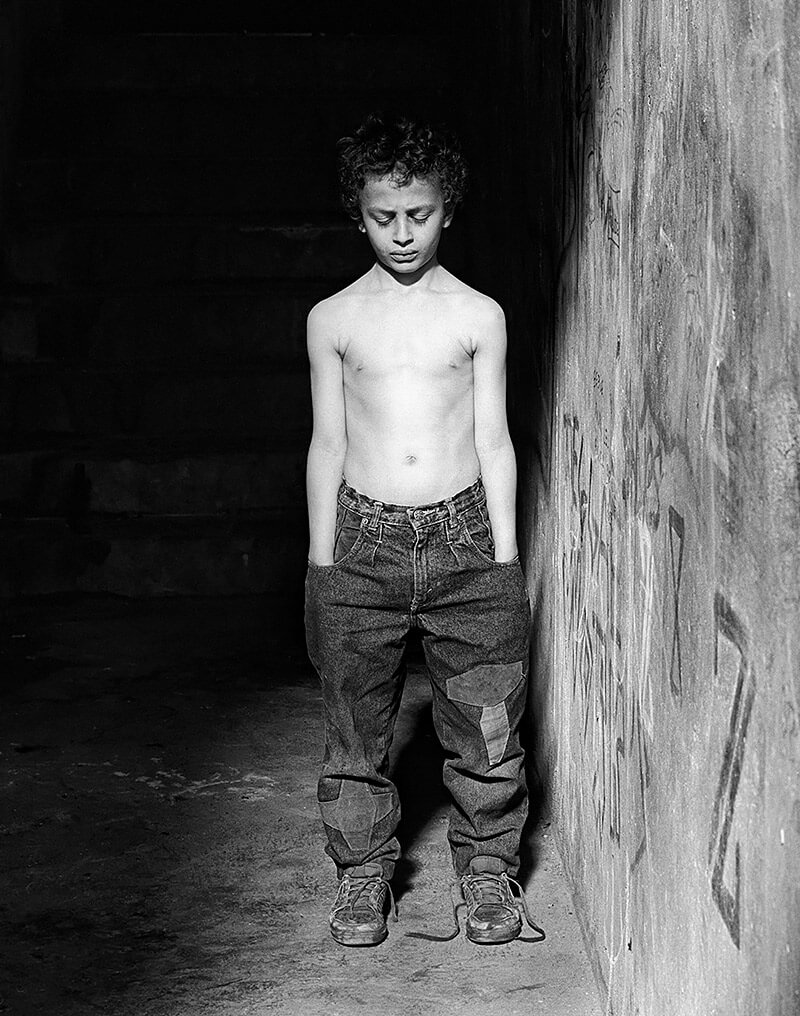 Here is what photographer Denis Dailleux writes about his series 'Persan-Beaumont'
(translated from French)
It was while returning from my village, where during the summer I had photographed its inhabitants and among them my great-aunt Juliette, that I met in the Corail train the boys from the city The Village at Persan, small town of the Val-d'Oise. They were a dozen and had spent a few days of vacation in Sables-d'Olonne. They were walking from wagon to wagon with a radio that broadcasted rap without anyone daring to stop them.
I lived in Paris and I had the idea for some time to document my daily life. As soon as I arrived, I understood that if I had settled there at the time of les halles (
Les Halles was Paris's central fresh food market and was destroyed in 1971
) and bougnats (
A bougnat was a person who moved from rural France to Paris
), this city would have delighted me; but Paris had already begun to reject the working classes in its periphery. Nevertheless, my desire persisted and I told myself that if I went to the suburbs I would find more spontaneity. The opportunity arose when I met these young commuters on the train and started to talk with them. I showed them the pictures of Juliette and I remember that when they saw them they said Classy! . And that's at that exact moment that I asked them if they would agree to meet me in their suburban city. It's Coco who left me his phone number.
At that time there was very little talk about the problems in the suburbs but it is not without a little apprehension that in early autumn of 1987 that I finally decided to call Coco. He told me to meet him the following Sunday at the Persan-Beaumont station. For the first time, I went to Gare du Nord to take a train for a world that was totally unknown to me. Persan-Beaumont was at the time the last stop of the suburban train and, when I set foot outside, I saw a committee of young boys, mostly of Maghreb descent, waiting for me. We walked towards the building number 14, which was the rallying point of the city. I took pictures, portraits, but I soon realized my inability to immortalize this generation of nascent rap since I did not know any of their codes. They were putting on a performance and I was absolutely not happy with my images. It was only when I started photographing their younger siblings that I knew I was holding on to something. By letting themselves go, the children instantly revealed the pain I felt from my own isolation. There was a kind of alchemy between their trust and my sadness.
I went there for five years, always on Sunday afternoons, perhaps once a month. I ended up being part of that place. It was on a beautiful sunny day that a man, looking slightly drunk, got out of his car to ask for my papers and got back inside angry as I turned him down. The youngsters who had watched this strange scene told me while still laughing that the man was the mayor of Persan. A few months later, this elected Communist lost his Town Hall to the benefit of the right, so far still in place. In the years that followed, the problem of suburbs became a crucial issue, the subject of many debates and stories. But I must admit that at the time, rather than by political conviction, I came to do this work to save my own skin.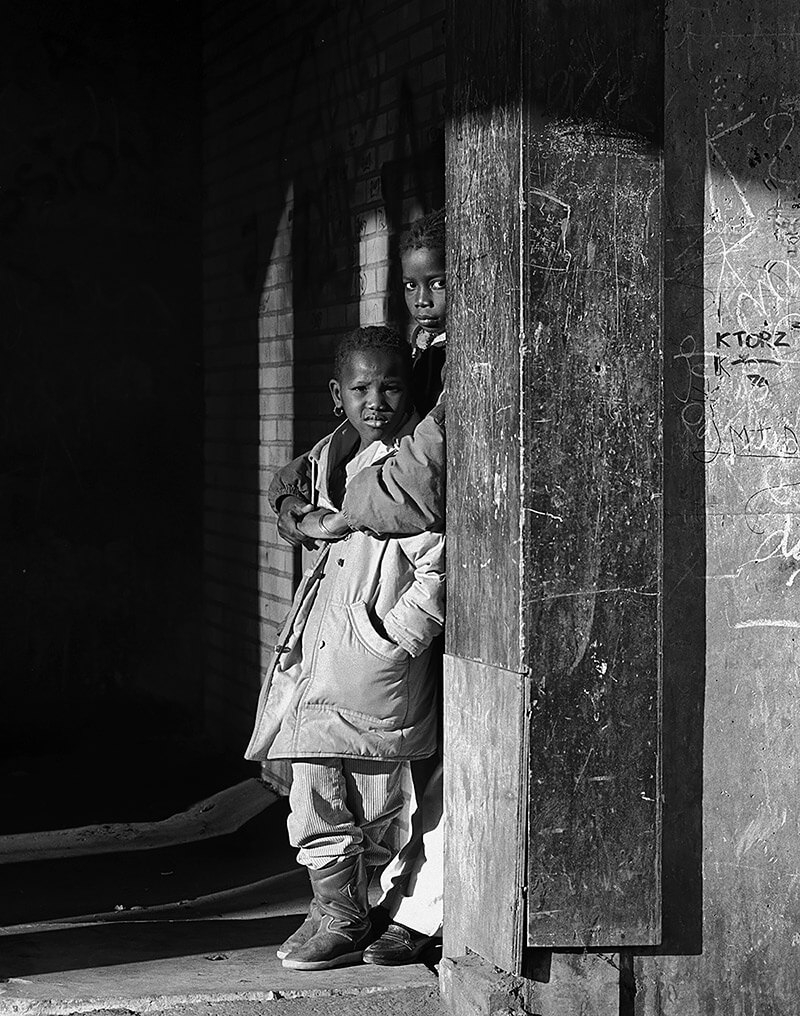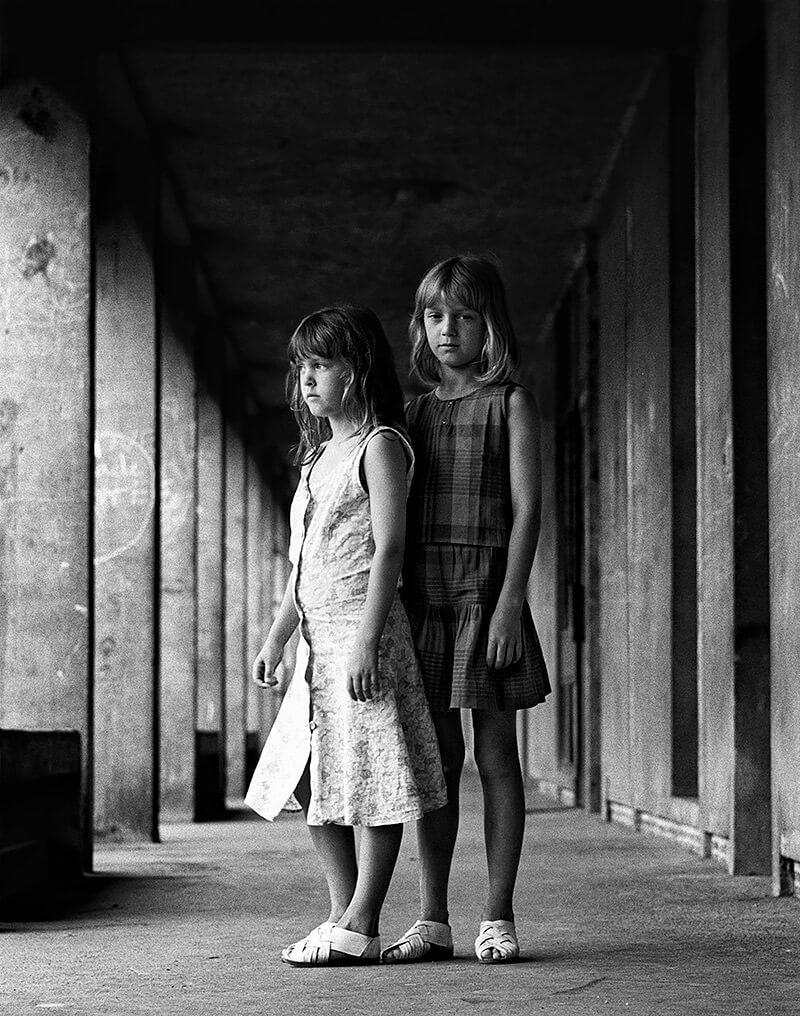 We asked
Denis Dailleux
, represent by the
Agency VU'
in Paris a few questions about his work and the event:
All About Photo: Why/how did you become a photographer?
Denis Dailleux:
I became a photographer because I wanted by all means to express myself and photography was a priori accessible.
You mention the difficulties you encountered when you moved to Paris in the 80s, do you feel at home now? Why return there after Cairo?
Paris is a very beautiful city that I run from as soon as I can to get inspiration elsewhere where people are more kind.
Are you still in touch with Coco or some of the children of the suburbs? Do you know what they have become?
I have kept no contact with the boys of the suburbs.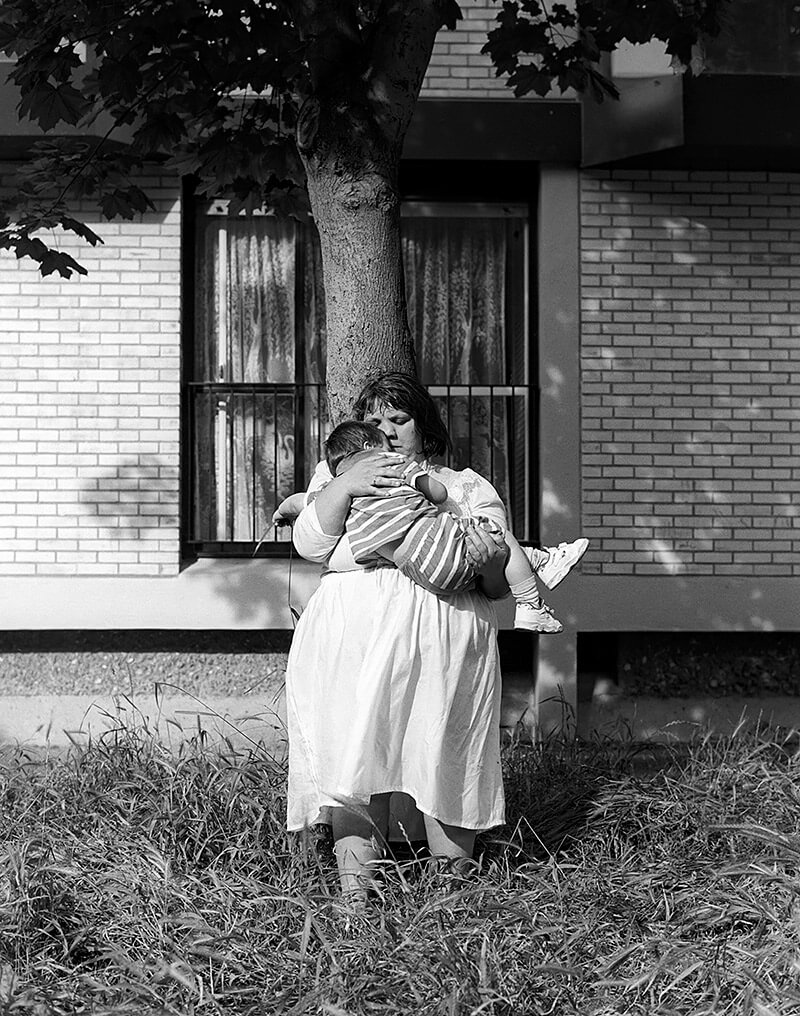 You have done many portraits around the world, why did you choose this series for this Festival in Vichy?
It is not me who chose to exhibit this work in Vichy but the artistic director Fanny Dupechez.
Do you consider yourself a photoreporter, a documentalist, a portraitist?
I am a portraitist who documents the time he lives in despite of himself.
How do you choose your subjects?
My subjects are primarily encounters with people with whom I am empathetic and to be honest there is a mirror effect in each photo I take.
Why did you choose the square format? Have you worked in other formats?
I have always worked in square and the series of Persian Beaumont is cropped.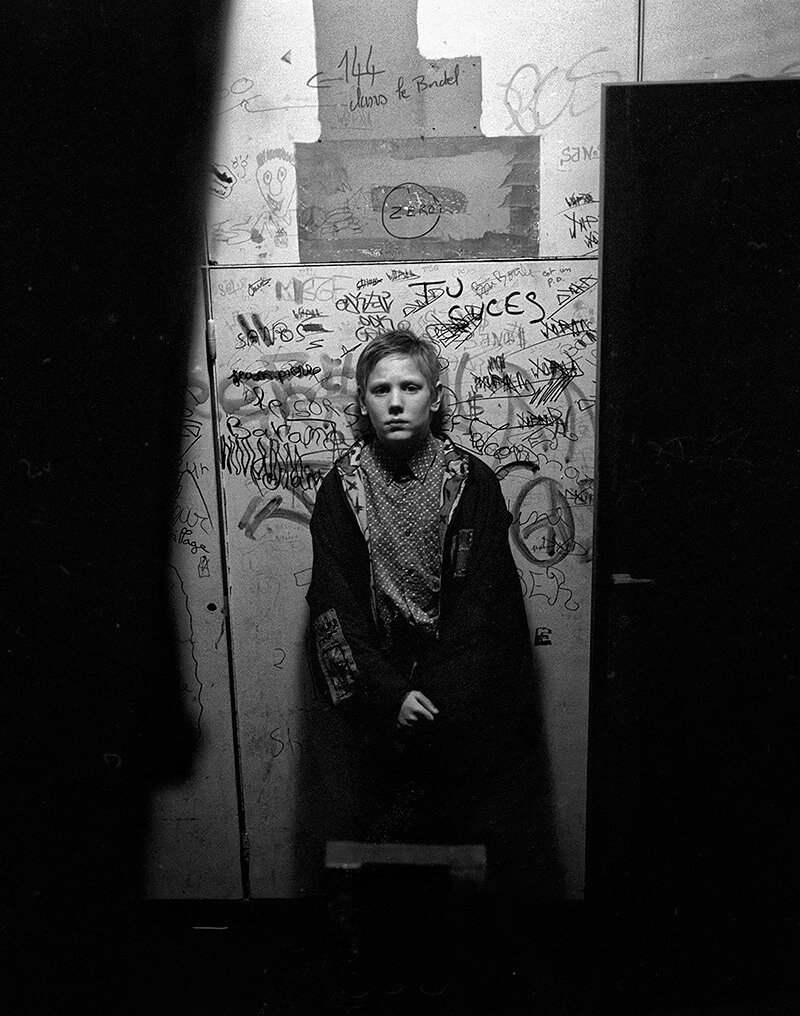 What equipement did you use for the Persan-Baumont series? What are you working with today?
I have always worked with the same camera that is a Mamiya C330.
Do you spend a lot of time in the lab or in front of your computer in post-production?
I have not printed my work myself for a long time and I do not manage the post production of my scanned photos.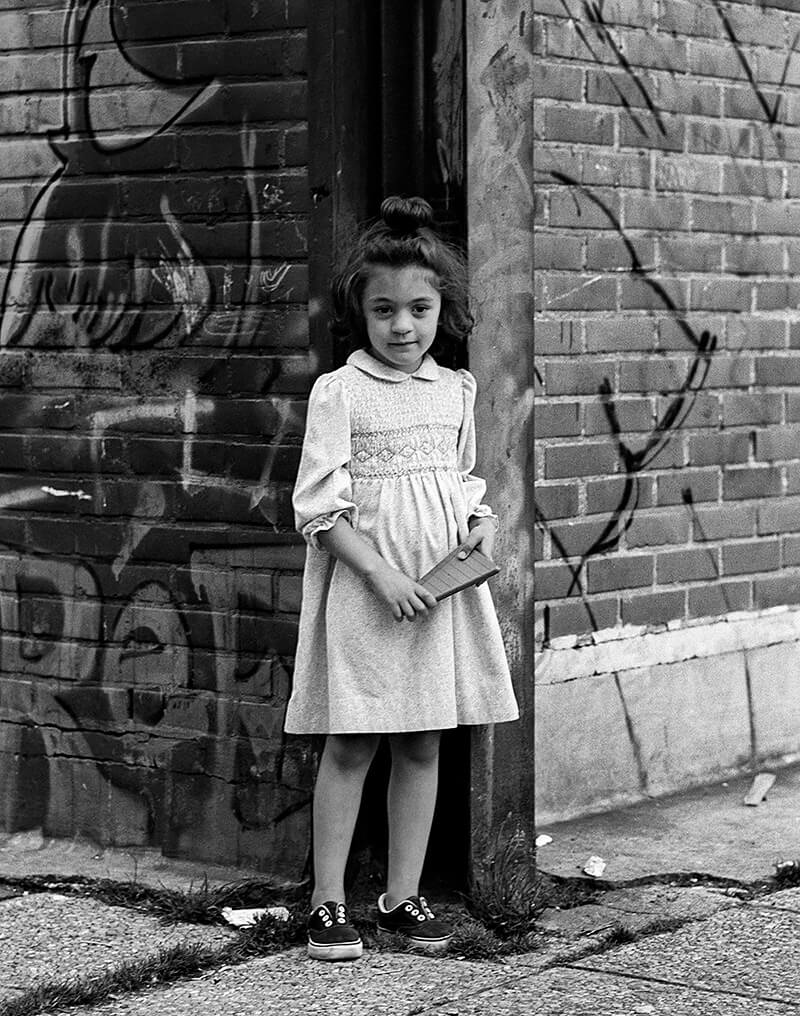 You work mainly abroad, do you intend to do a subject in France?
I do not want to work in France anymore because I do not want to have to complete model releases to protect myself from image rights and also I find the people I meet abroad more generous.
What country/people touched you the most?
I love above all the Egyptians and their little touch of madness.
What advice would you give to a young photographer?
I would say to a young photographer that he must do and redo and never give up.
What are your projects?
I will start a new series in India in Calcutta at the end of the year.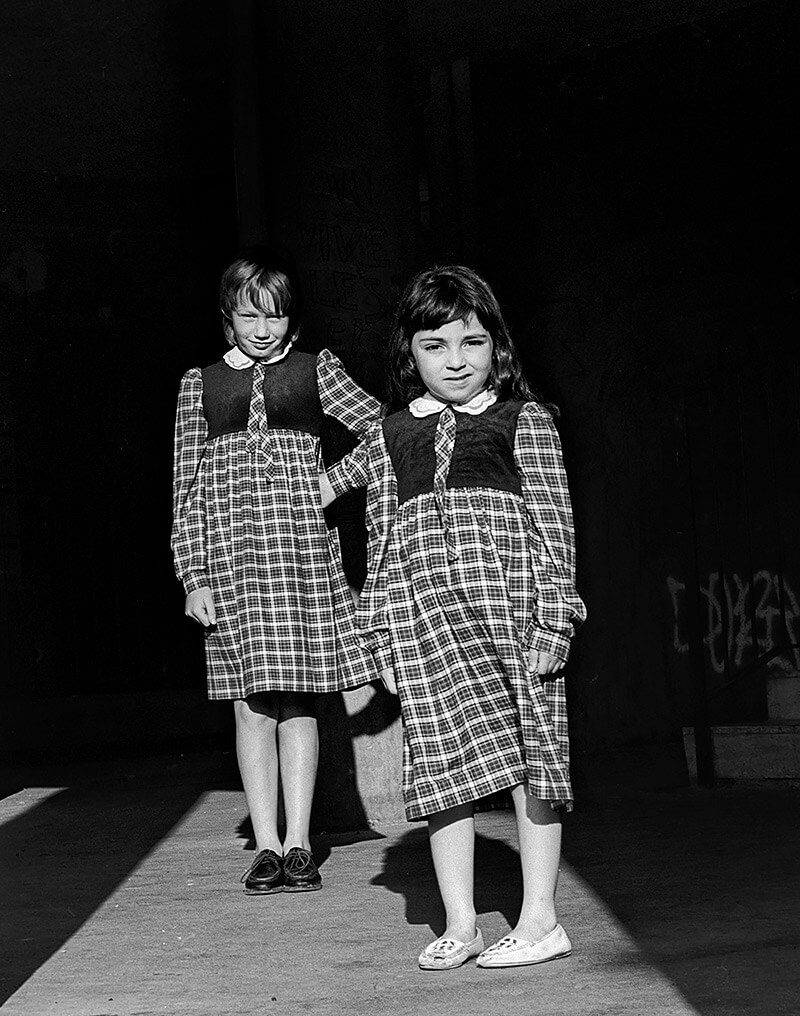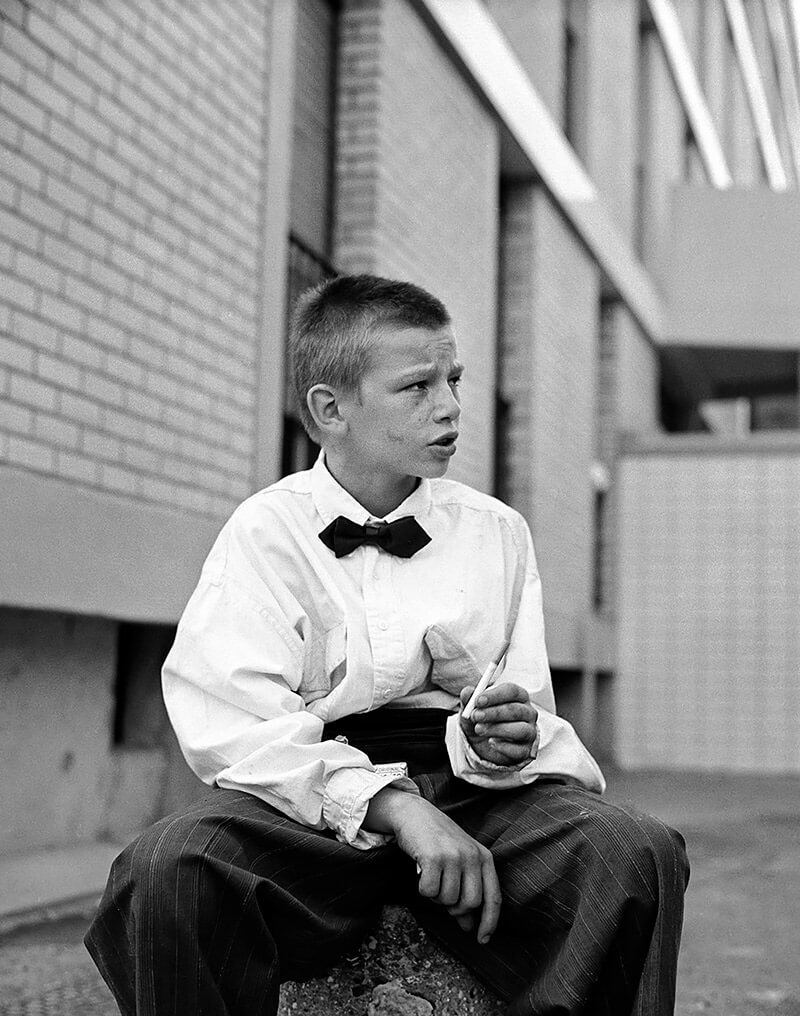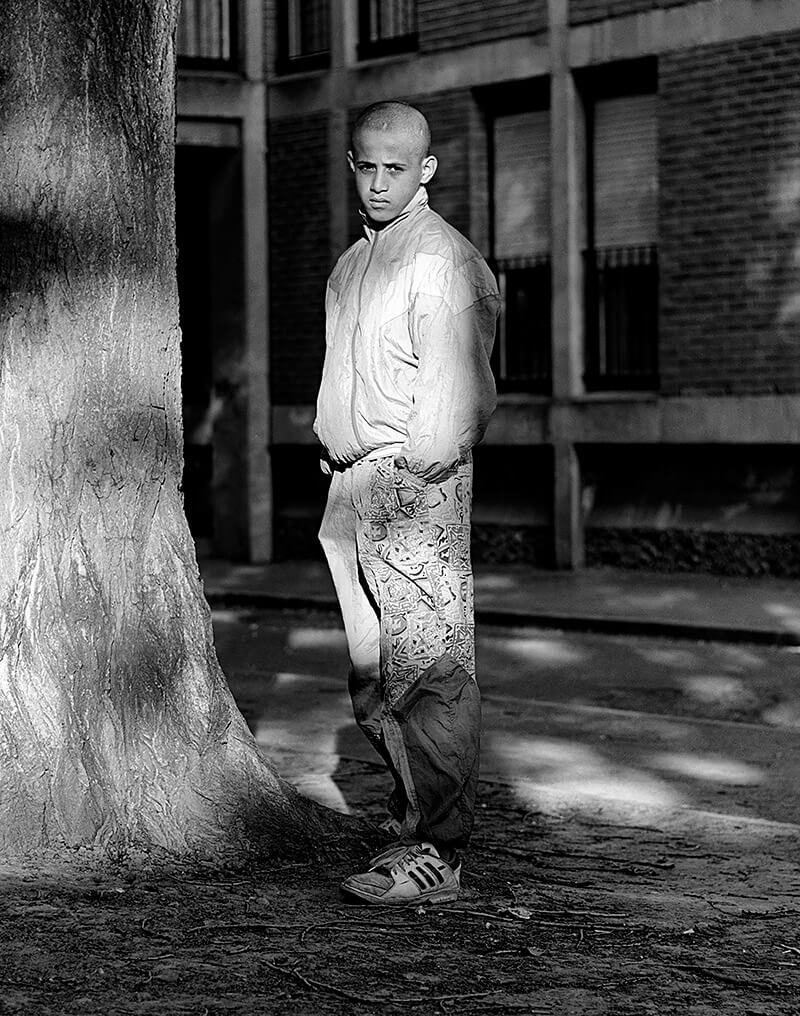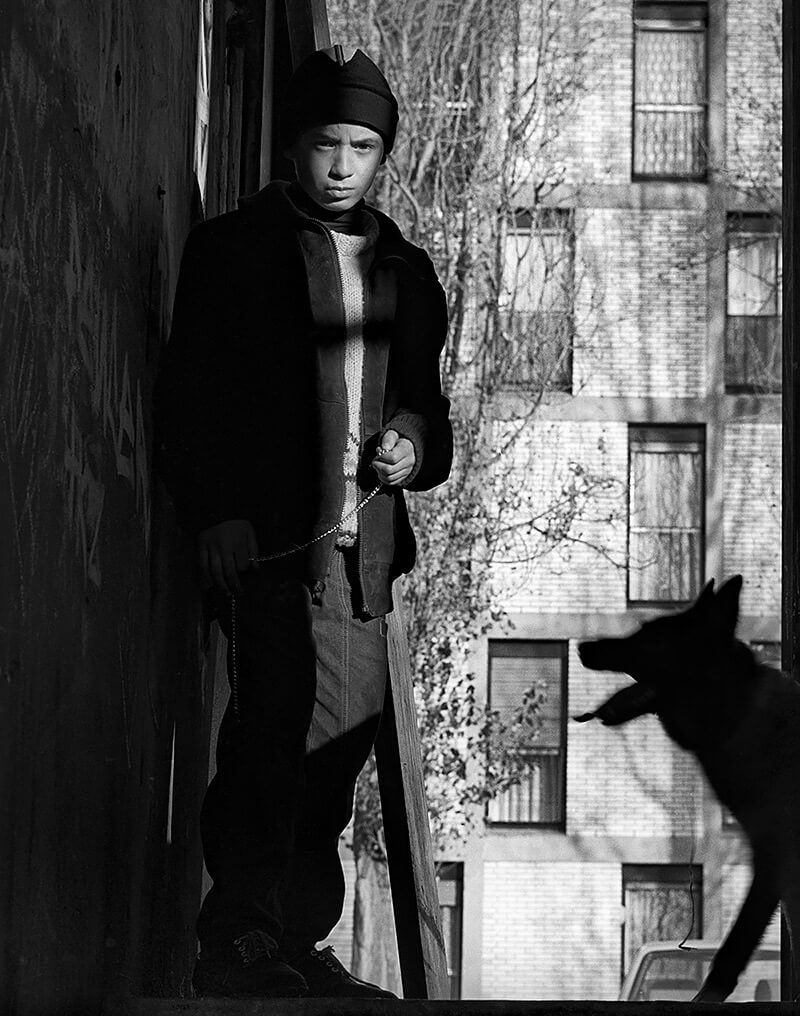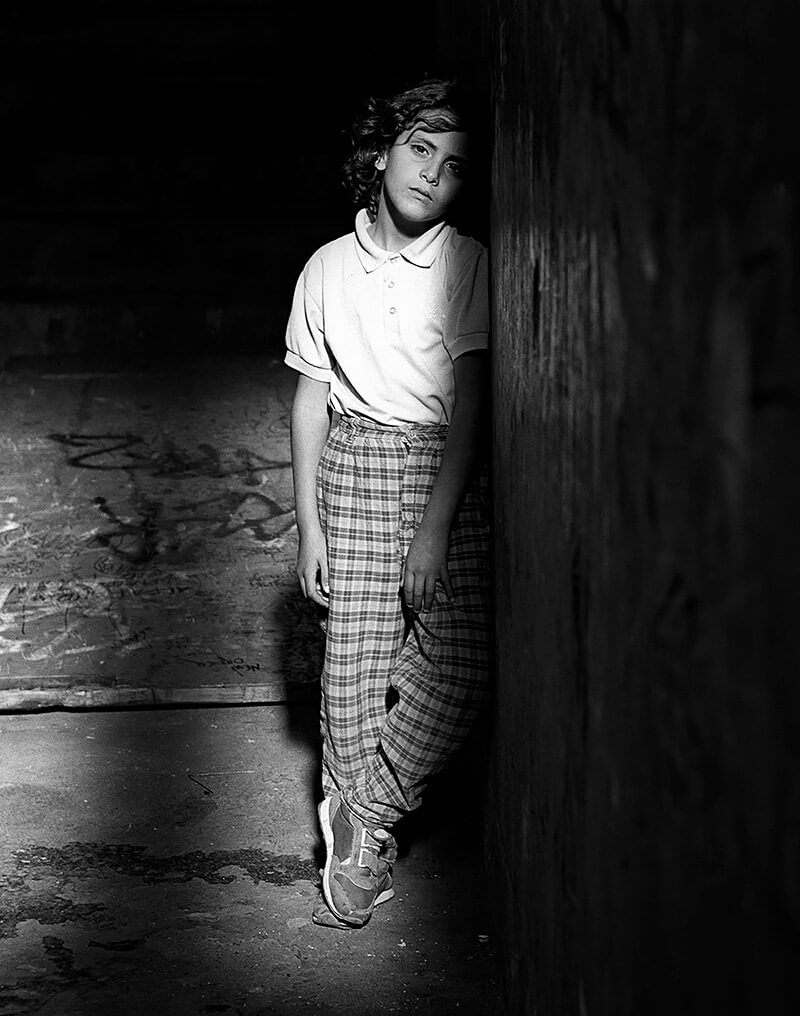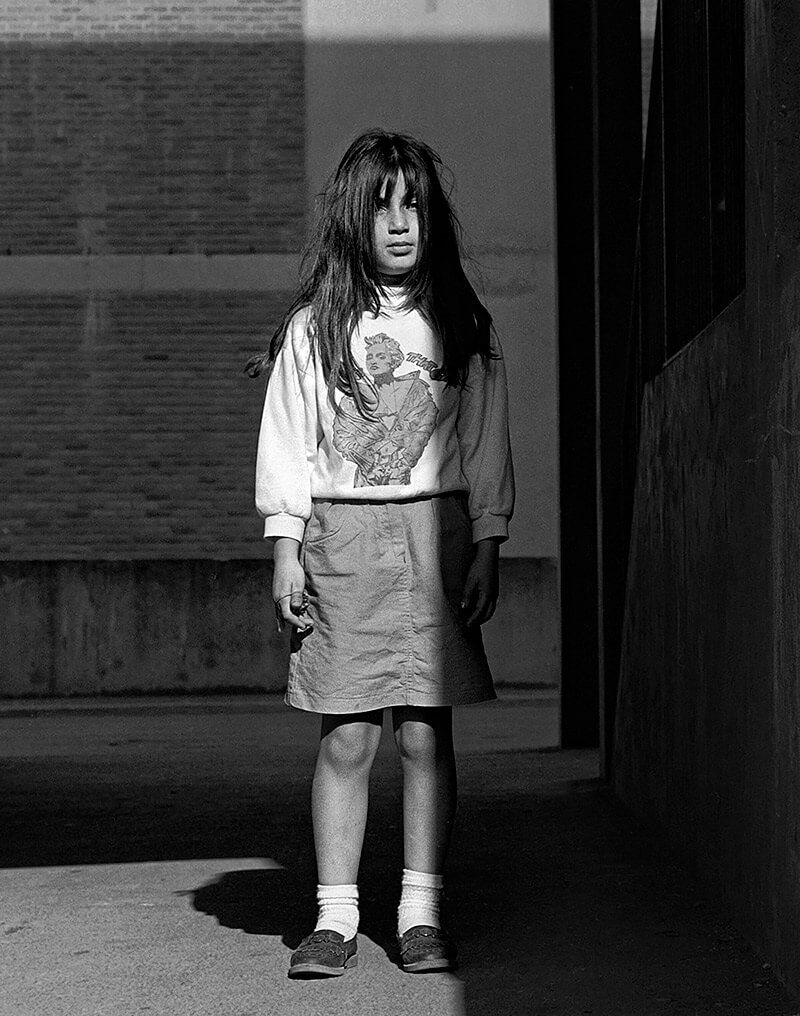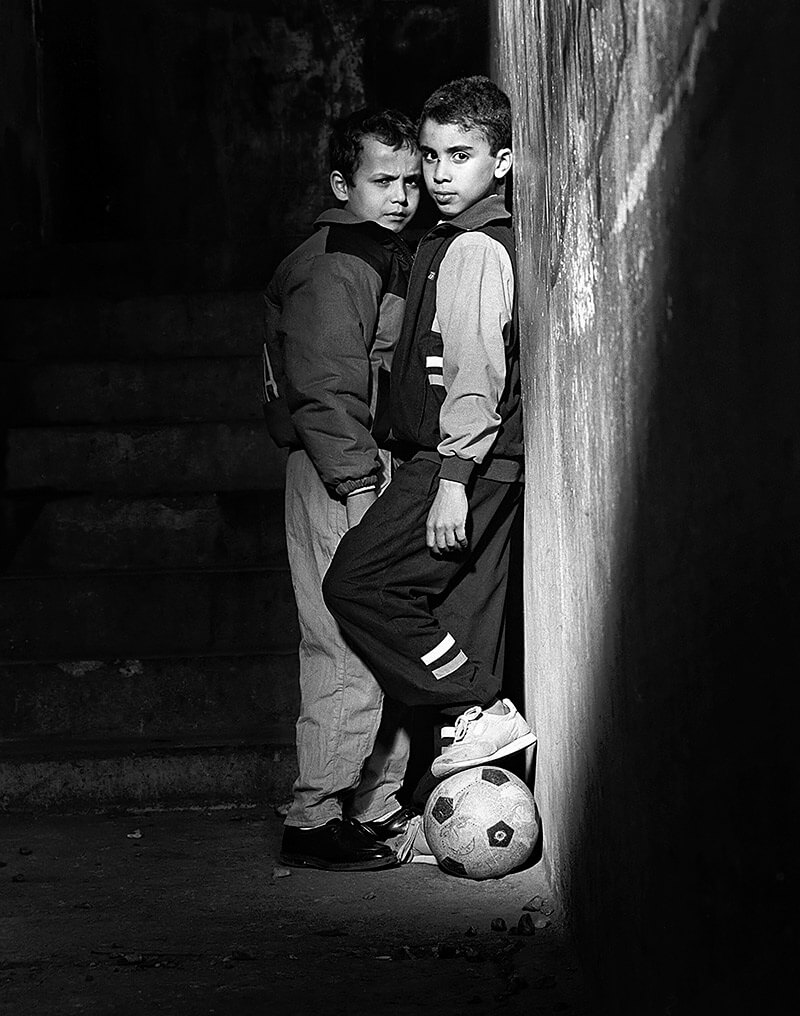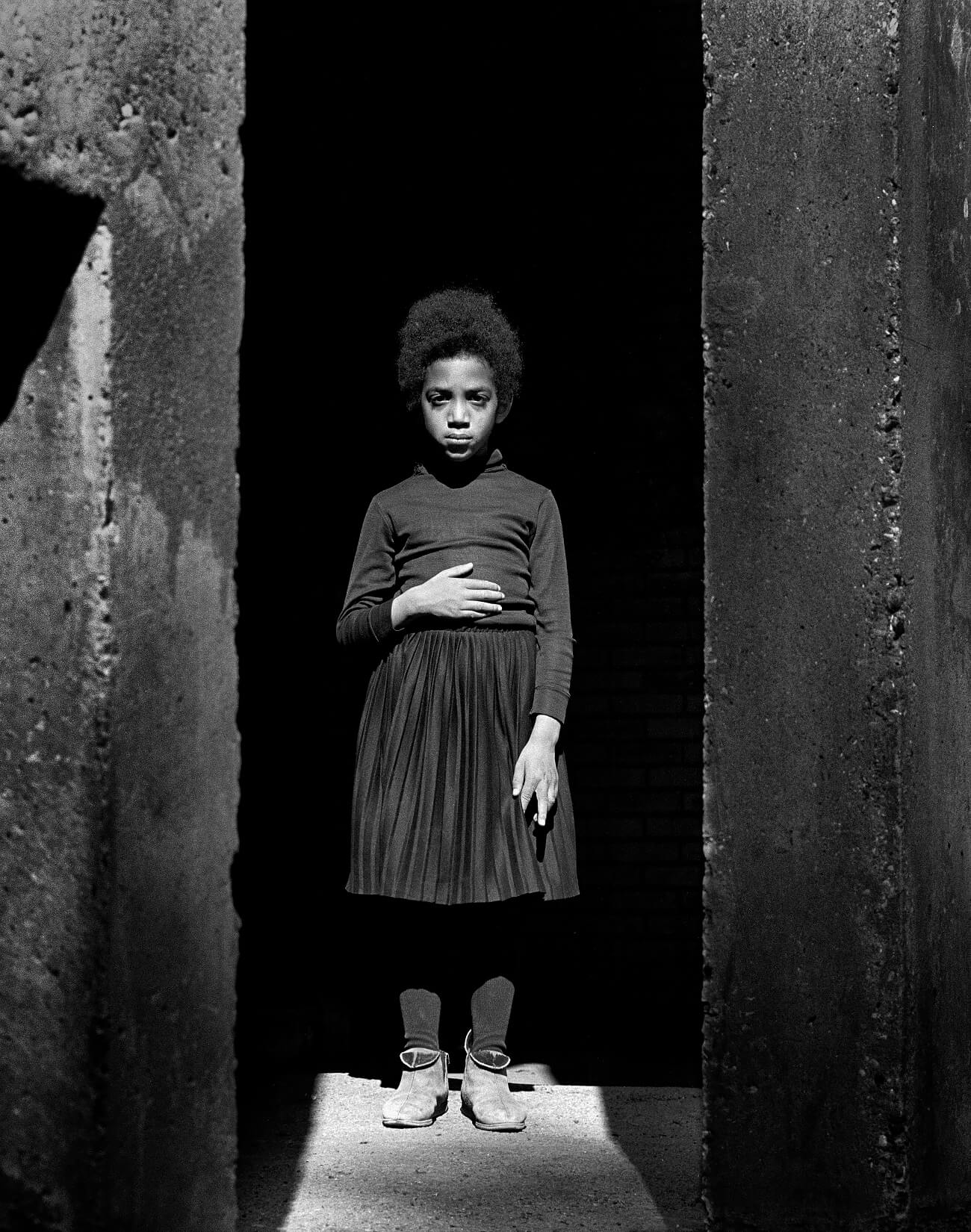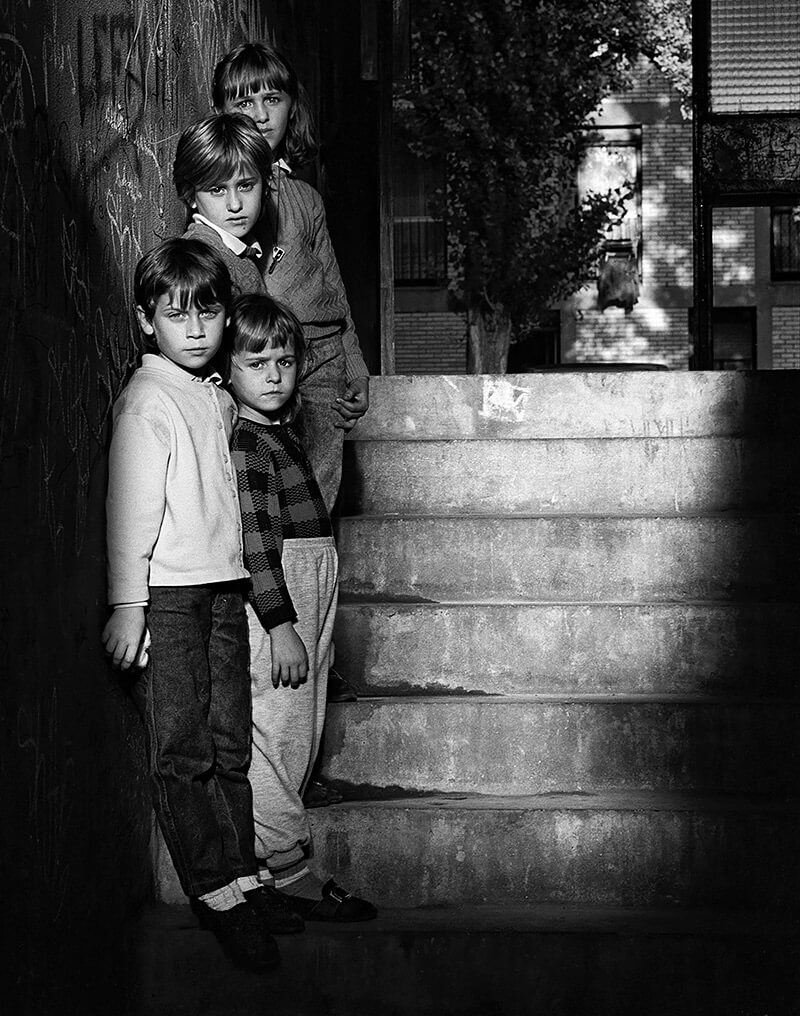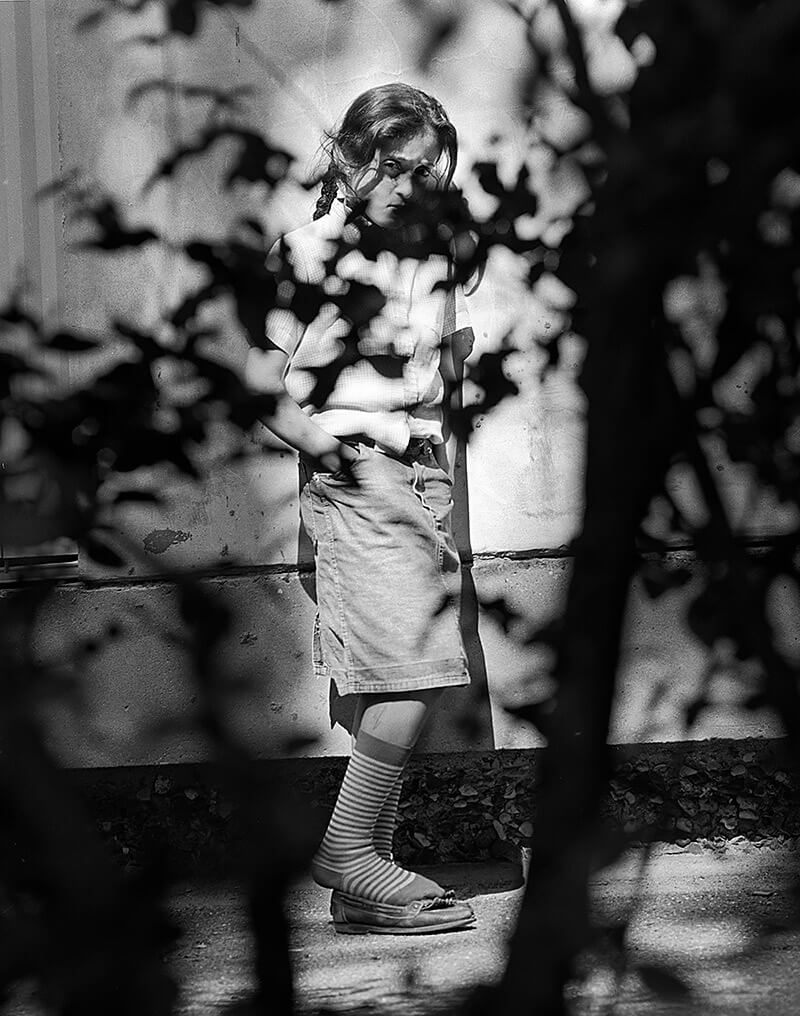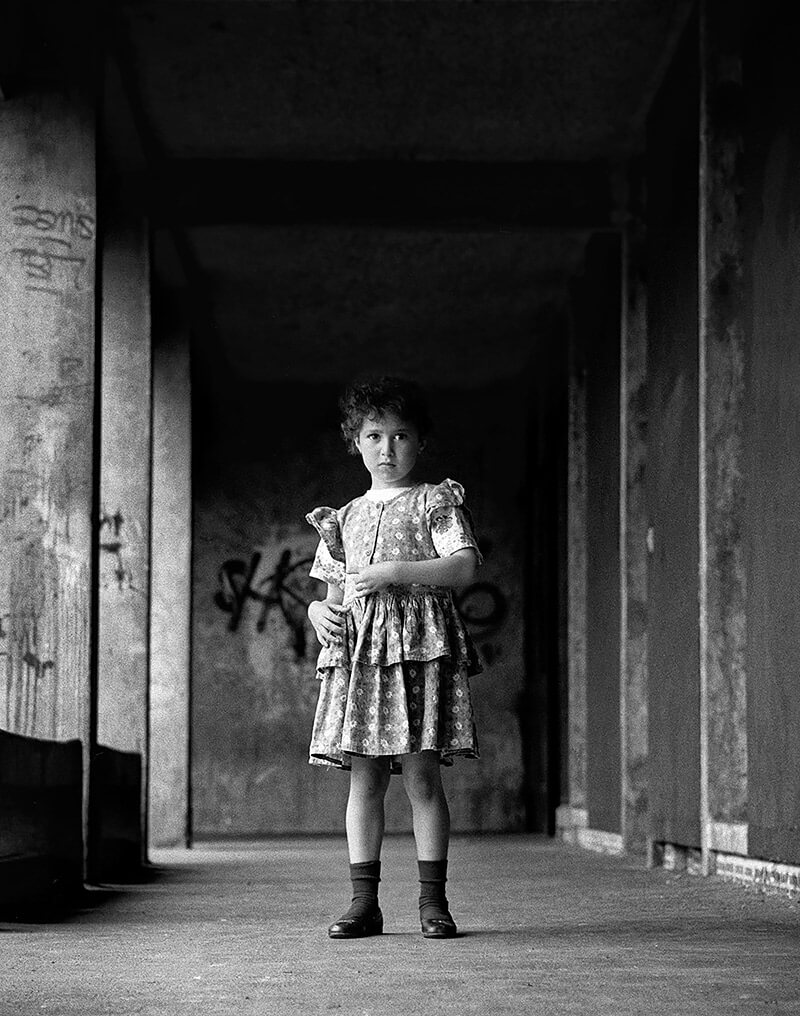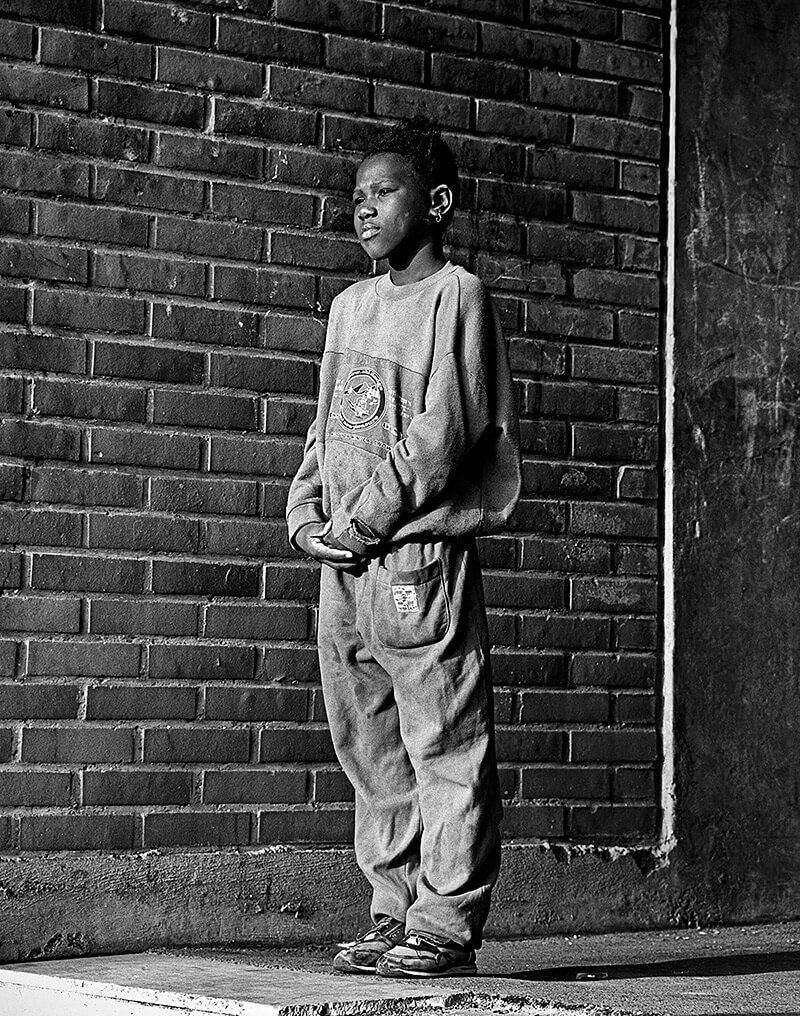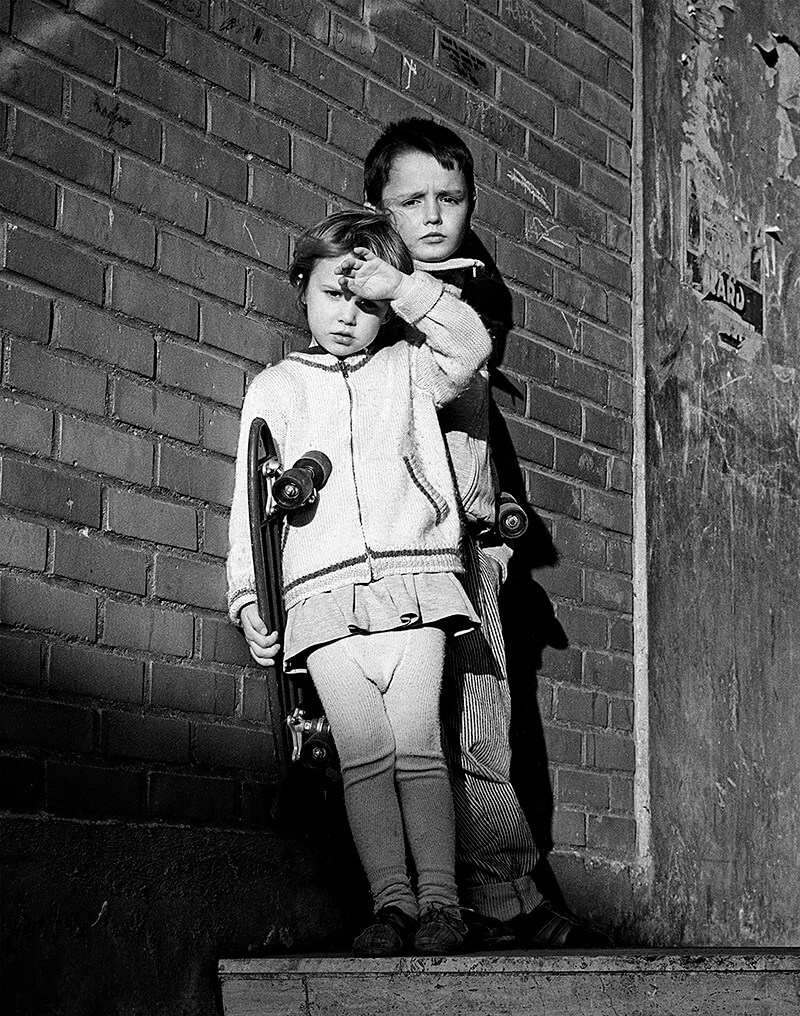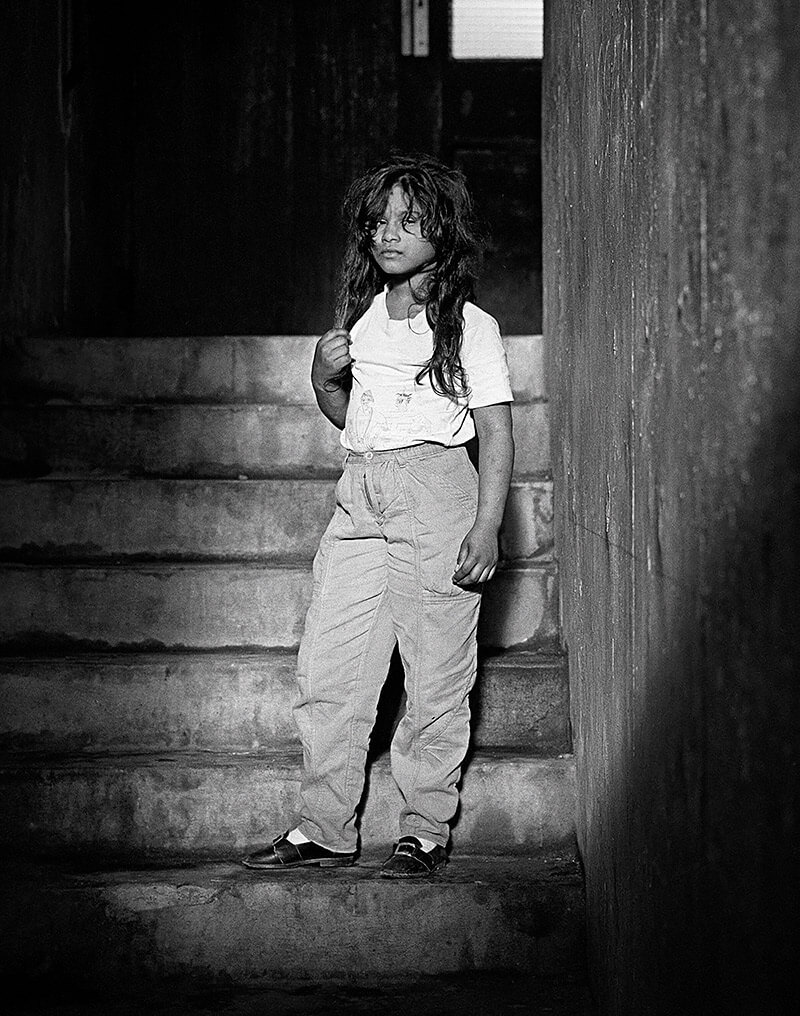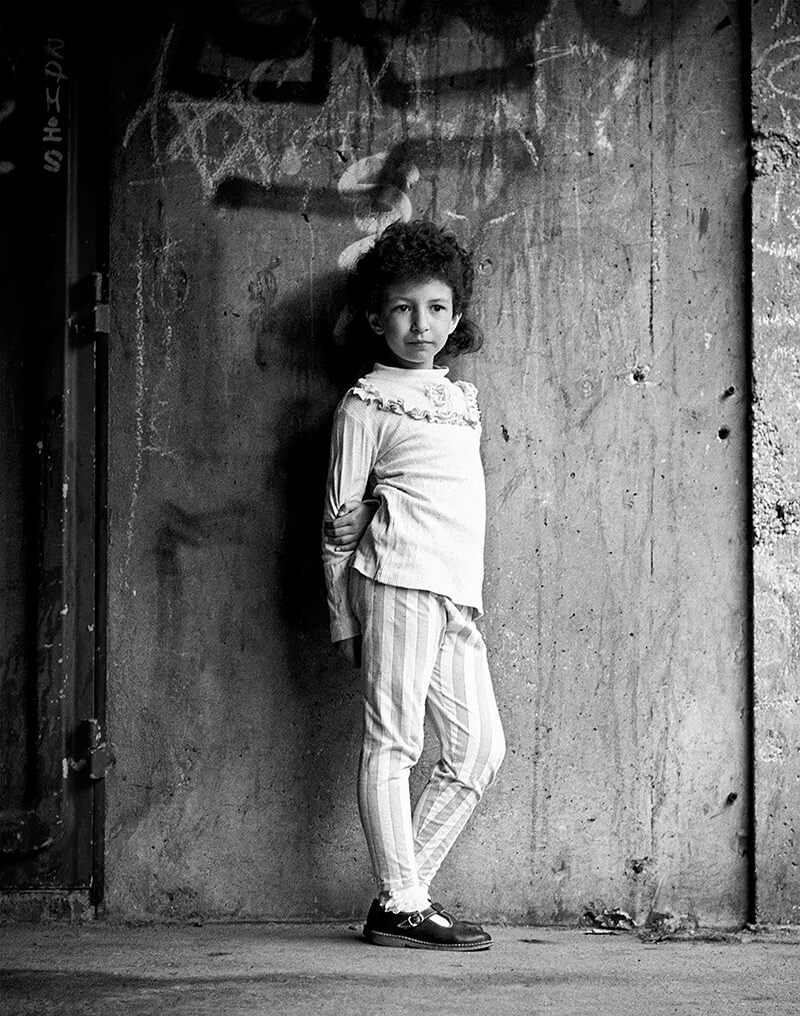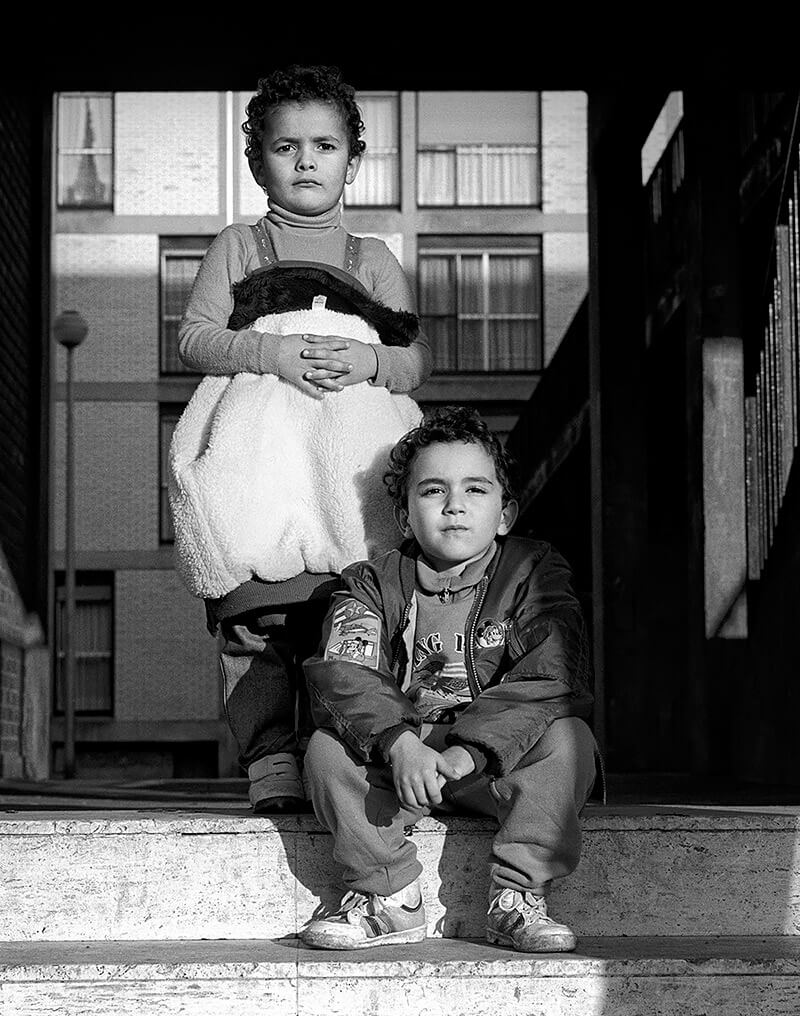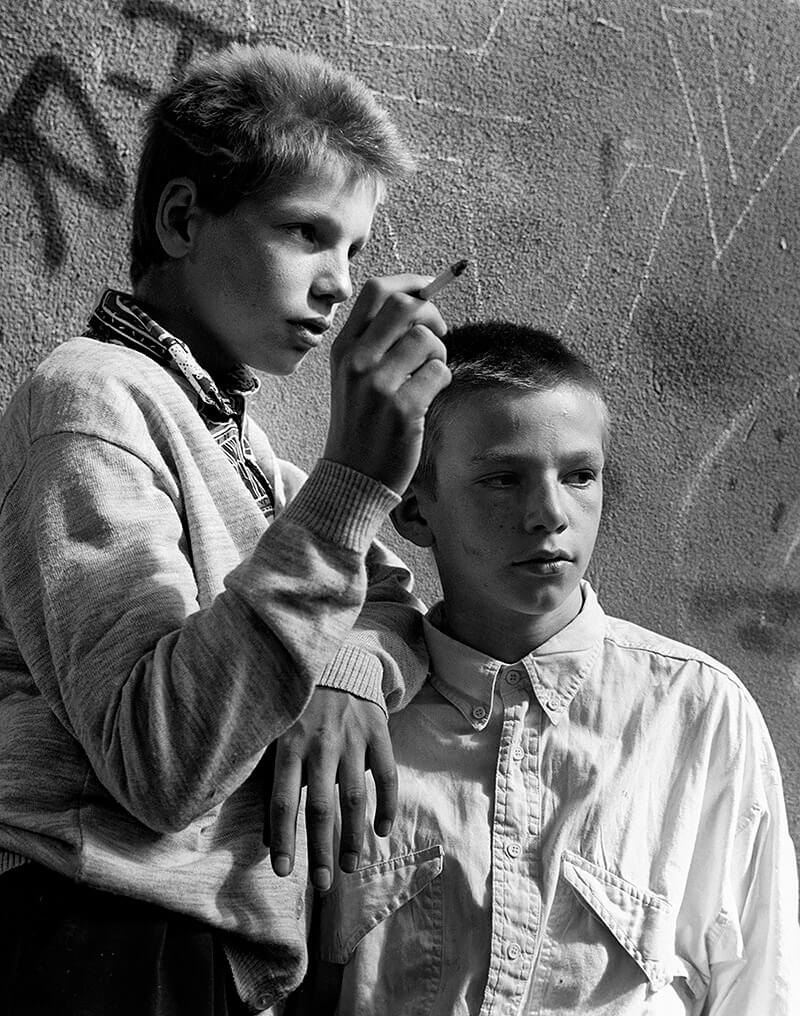 You can discover the incredible work of Denis Dailleux on his website.