Here is a selection of 10 photo books that in my opinion should be in your library! It is of course a very subjective choice and if I could I would not have chosen ten books but at least 50. Each editor published treasures and depending of the kind of photography you like you might not choose the same books. But all of them are worth a look! Enjoy.
1 - John Chiara: California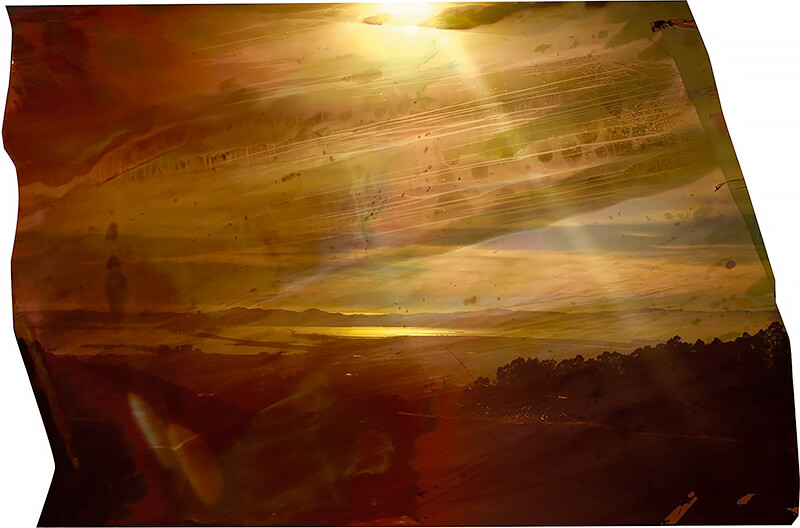 Co-Published by Aperture and Pier 24 Photography
John Chiara creates his own cameras and chemical processes in order to make unique photographs using the direct exposure of light onto reversal film and paper. Chiara describes his process: "When I'm out shooting, I directly expose the paper, dodge, burn, and filter the light as if I were working in the darkroom." This compression of the traditional photographic processes into one event, involving the hauling around of huge, handmade cameras and film backs, results in images that are intuitive and performative―and visually stunning. Focusing almost exclusively on landscapes and architecture, each resulting photograph is a singular, luminous object that renders each scene with an almost hallucinatory clarity, deploying surreal shifts of color, light, and skewed perspectives. This book, his first, focuses exclusively on images of Chiara's native California, including images from his hometown of San Francisco and other locations in Northern California, as well as Los Angeles and along the Pacific Coast. Virginia Heckert's essay situates Chiara's work in the long tradition of the landscape of the American West while also discussing his working methods and the contemporary context of this process-driven work.
2 - Lucas Foglia: Human Nature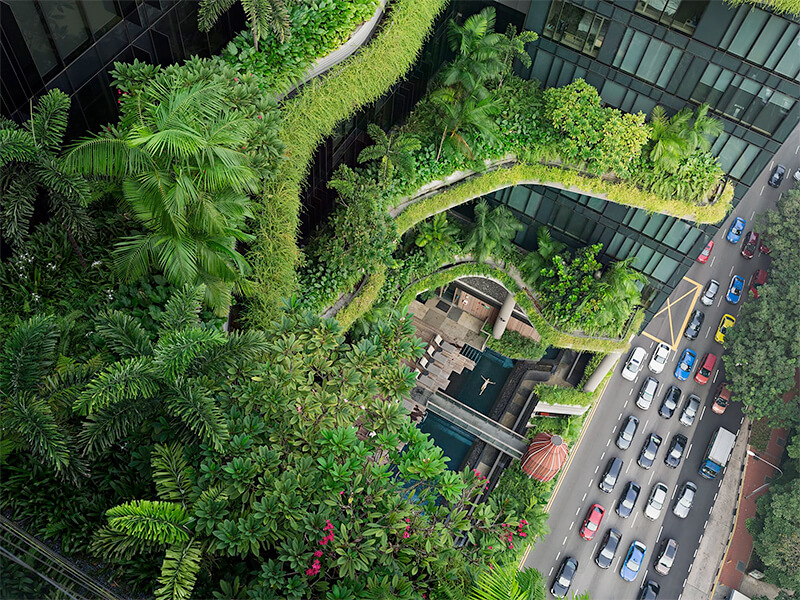 Published by Nazraeli Press
Nazraeli Press is delighted to present our third monograph by American photographer Lucas Foglia. Human Nature revisits themes established in Foglia's his previous books, A Natural Order and Frontcountry, but on a broader, global scale. Foglia grew up on a small farm bordering a wild forest, thirty miles east of New York City. In 2012, Hurricane Sandy flooded his family's fields and blew down the oldest trees in the woods. On the news, scientists linked the storm to climate change caused by human activity. Foglia realized that if humans are changing the weather, then there is no place on earth unaltered by people. The average American spends 93% of their life indoors. With this in mind, Foglia photographed government programs that connect people to nature, neuroscientists measuring how time in wild places benefits us, and climate scientists measuring how human activity is changing the air. Many of the scientists included in the book are now facing budget cuts and censorship by the Trump administration. Human Nature begins in cities and moves through forests, farms, deserts, ice fields, and oceans, towards wilderness. Funny, sad, or sensual, the photographs illuminate the human need to connect to the wildness in ourselves.
3 - Stephen Shore by Quentin Bajac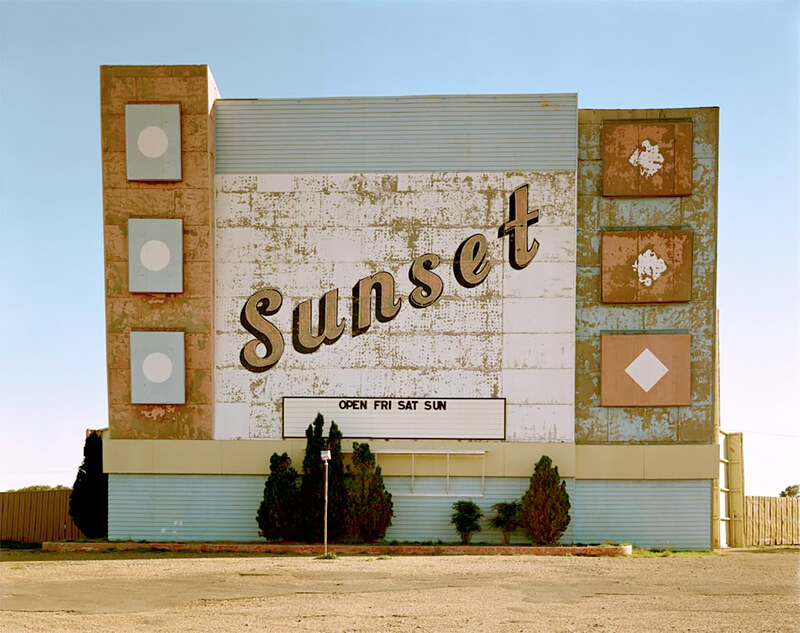 Published by The Museum of Modern Art
Organized into 60 thematic sections, this magisterial volume provides a complete overview of Shore's career―from the early portraits of Warhol's Factory to his latest Instagram images One of the most influential photographers of our time, Stephen Shore has often been categorized as one of a group of artists of the 1970s who captured American popular culture in straightforward, unglamorous color images. While this is true, it is only part of the story: Shore has worked with many forms of photography, switching from cheap automatic cameras to large format in the 1970s, pioneering the use of color film before returning to black and white in the 1990s, and, in the 2000s, taking up the opportunities offered by digital photography, digital printing and social media. Published to accompany the first comprehensive survey of Stephen Shore's work in the US, this catalog reflects the full range of his contribution, including the gelatin silver prints he made as a teenager (and sold to The Museum of Modern Art); his photographs of the scene at Andy Warhol's Factory, in New York; the color images he made during cross-country road trips in the 1970s; his recent explorations of Israel, the West Bank and Ukraine; and his current work on digital platforms, including Instagram. This book offers a fresh, kaleidoscopic vision of the artist's extensive career, presenting more than 400 reproductions arranged in a thematic framework, each grouping accompanied by a short but wide-ranging essay. This unique encyclopedia-style format makes visible the artist's versatility of technique and the diversity of his output, reflecting his singular vision and uncompromising pursuit of photography's possibilities.
4 - Sam Contis: Deep Springs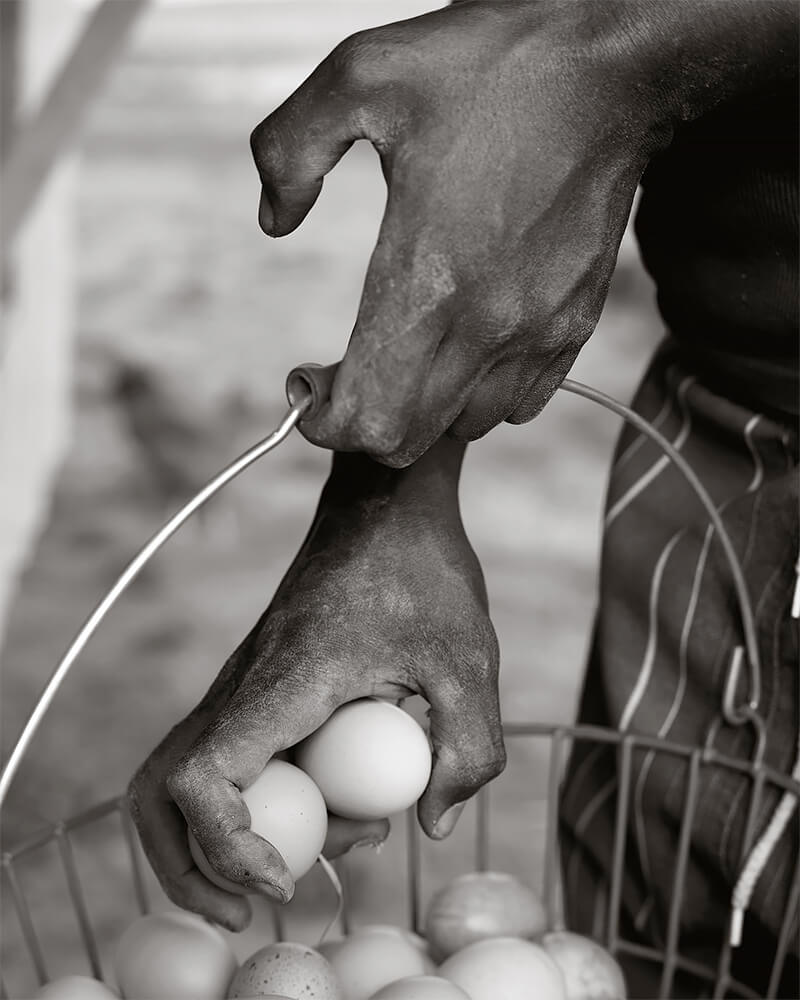 Published by Mack
The images in Sam Contis's Deep Springs were made in a remote desert valley east of the Sierra Nevada. The work centres on a small, all-male liberal arts college, founded in 1917 by the educational pioneer L. L. Nunn. The college and its surroundings provide a stage on which Contis explores the construction of myth, place, and masculine identity. Bringing together new photographs with pictures made by the first students at the college a century ago, Deep Springs engages with the enduring image of the American West--one that Hollywood, mass media, and the history of American photography have imprinted into the collective psyche.
5 - Jonas Bendiksen: The Last Testament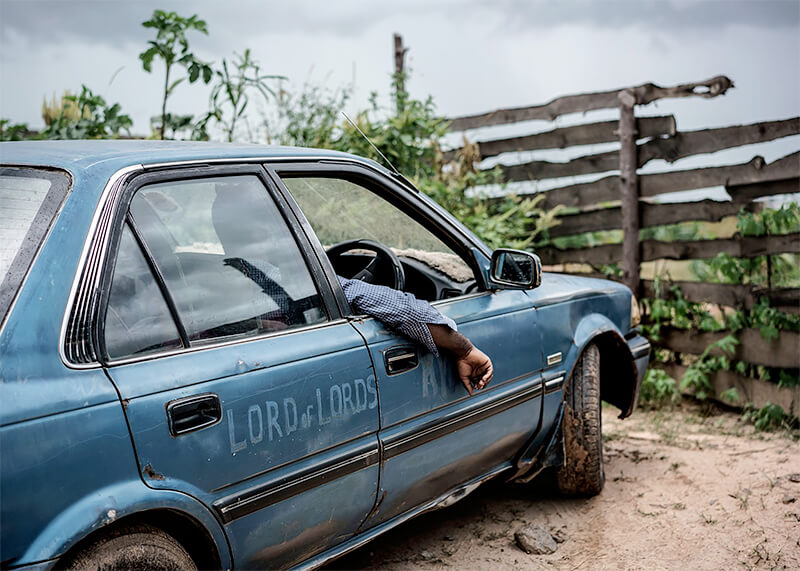 A GOST Book Published by Aperture
Imagined as a sequel to the Old and New Testaments of the Bible by Magnum photographer Jonas Bendiksen, The Last Testament features visual accounts and stories of seven men around the world who claim to be the Second Coming of Jesus Christ. Building on biblical form and structure, chapters dedicated to each Jesus include excerpts of their scriptural testaments, laying out their theology and demands on mankind in their own words. Through Bendiksen's personal testimonies and intimate portraits, The Last Testament investigates the boundaries of religious faith, and a world in need of salvation, yearning for a new prophet. Whether escaping an angry mob in the streets with the Jesus of Kitwe, joining a Messianic birthday pilgrimage in Siberia, or witnessing the End of Days with Moses in South Africa, Bendiksen immerses himself among the disciples of each Jesus. He takes at face value that each is the one true Messiah returned to Earth, to forge an account that's both a work of apocalyptic journalism and of a compelling artistic imagination.
6 - Eugene Richards: The Run-On of Time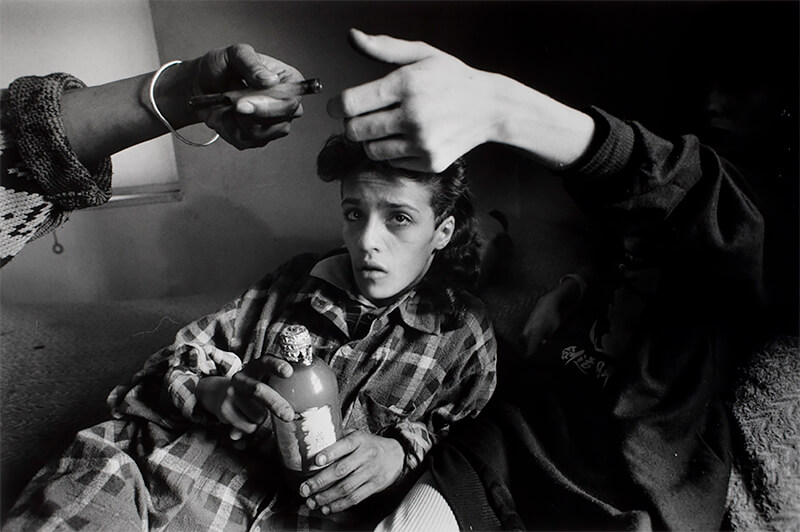 Published by Nelson Atkins
The first publication to situate the work of Richards in the long photographic tradition that merges personal artistic vision with documentary practice Eugene Richards (b. 1944) is a documentary photographer known for his powerful, unflinching exploration of contemporary social issues from the early 1970s to the present. This handsome book is the first comprehensive and critical look at Richards's lifelong achievements. Reproduced in tritone and color, the extraordinary images in this volume explore complicated and controversial subjects, including racism, poverty, drug addiction, cancer, aging, the effects of war and terrorism, and the erosion of rural America. The authors of the book situate Richards's work in the long photographic tradition that merges personal artistic vision with documentary practice, following in the tradition of W. Eugene Smith and Robert Frank.
7 - Susan Meiselas: On the Frontline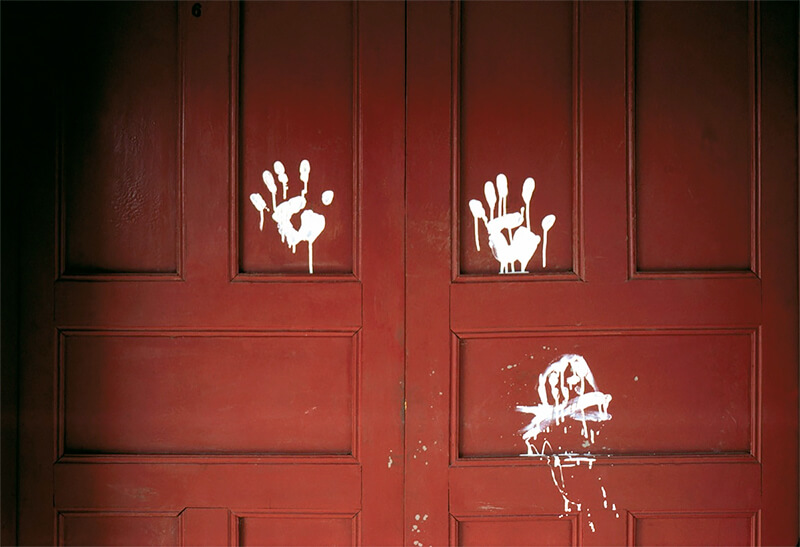 Published by Aperture
In On the Frontline, one of the most influential photographers of our time, Susan Meiselas, provides an insightful personal commentary on the trajectory of her career―on her ideas and processes, and her decisions as a photographer. Applying a sociological training to the practice of witness journalism, she compares her process to that of an archaeologist, piecing together shards of evidence to build a three-dimensional cultural understanding of her subjects. Meiselas achieved worldwide recognition for her photographic coverage of the Nicaraguan Revolution in 1979―first published in 1981 and now regarded as a seminal work of journalism―which followed her exploration of the experience of women on the carnival entertainment circuit, Carnival Strippers (1976). She went on to spend five years exploring and creating a new visual history of the Kurdish people, published as Kurdistan: In the Shadow of History (1997). In On the Frontline, she guides us through the thinking behind each, and many other projects besides, as well as her influential involvement in Magnum Photos as one of its earliest women members. One of the greatest contributors to the evolution of documentary storytelling, Meiselas here offers a compelling insight into her journey as a photographer and thinker.
8 - Alex Webb and Rebecca Norris Webb: Slant Rhymes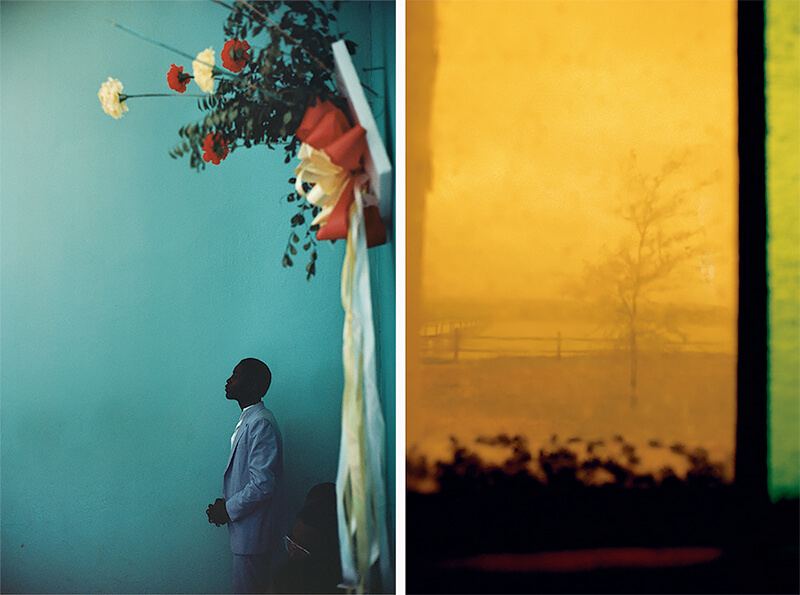 Published by La Fábrica
Selected from photographs taken during the Webbs' nearly 30-year relationship, this group of 80 paired photographs creates an affectionate play of visual rhymes Slant Rhymes is a photographic conversation between two renowned authors and artists, Magnum photographer Alex Webb and poet and photographer Rebecca Norris Webb. Selected from photographs taken during the Webbs' nearly 30-year relationship (a friendship evolving into a marriage and creative partnership), this group of 80 photographs is laid out in pairs—one by Alex, one by Rebecca—to create a series of visual rhymes that talk to one another, often at a slant and in intriguing and revealing ways. "Sometimes we find our photographic slant rhymes share a similar palette or tone or geometry," writes Alex Webb in the introduction to the book. "Other times, our paired photographs strike a similar note—often a penchant for surreal or surprising or enigmatic moments—although often in two different keys." In this volume, the artists' photographs—many of which are published here for the first time—are interwoven with short text pieces by the Webbs. A deeply personal book, beautifully produced as an intimate clothbound edition with a tipped-on cover, Alex Webb and Rebecca Norris Webb: Slant Rhymes is an unfinished love poem, told at a slant.
9 - William Eggleston: Election Eve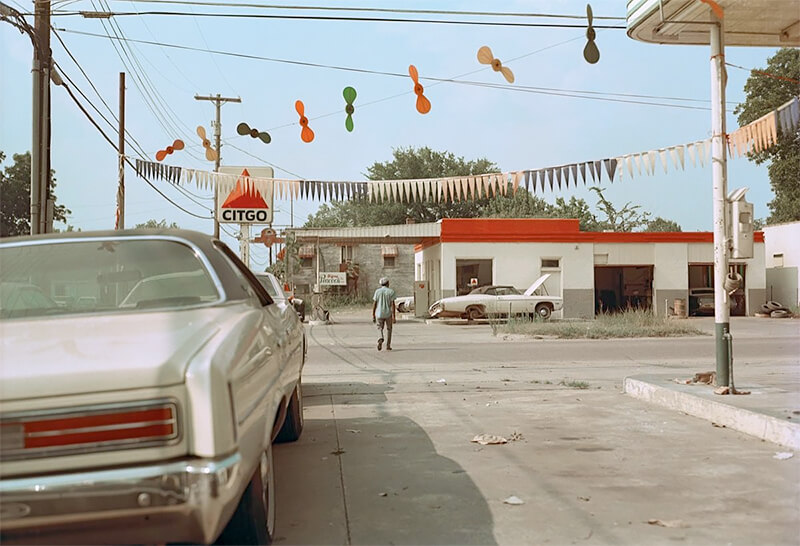 Published by Steidl
"On the eve of the election, when nothing had yet been decided, when everything―whatever that everything was―hung in the balance, Eggleston made an elegy … a statement of perfect calm." ―Lloyd Fonvielle In 1977 William Eggleston released Election Eve, his first and most elaborate artist's book, containing 100 original prints in two leatherbound volumes, housed in a linen box. It was published by Caldecot Chubb in New York in an edition of only five, and has since become Eggleston's rarest collectible book. This new Steidl edition recreates the full original sequence of photos in a single volume, making it available to the wider public for the first time. Election Eve contains images made in October 1976 during Eggleston's pilgrimage from Memphis to the small town of Plains, Georgia, the home of Jimmy Carter who in November 1976 was elected 39th President of the United States. Eggleston began photographing even before he left Memphis and depicted the surrounding countryside and villages of Sumter Country, before he reached Plains. His photos of lonesome roads, train tracks, cars, gas stations and houses are mostly empty of people and form an intuitive, unsettling portrait of Plains, starkly different from the idealized image of it subsequently promoted by the media. The book includes a preface by Hollywood screenwriter (The Mummy, 1999), director (Gotham, 1988) and author Lloyd
10 - Sanne De Wilde: The Island Of The Colorblind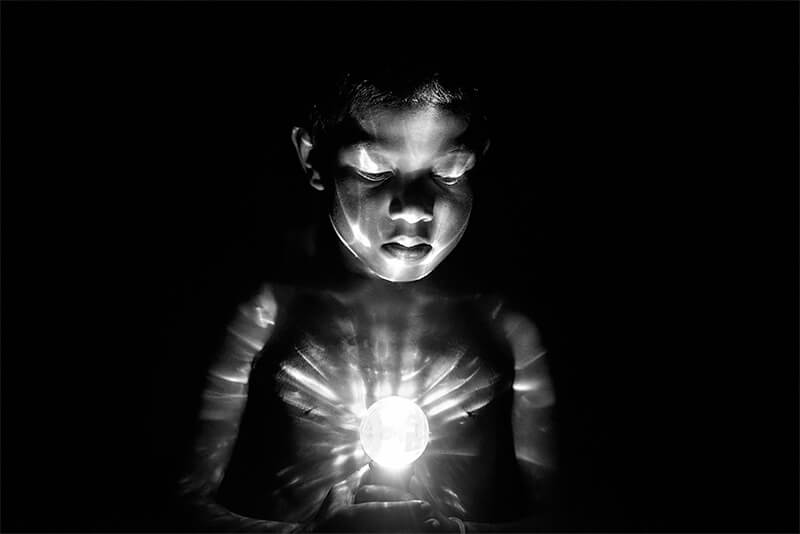 Published by Kehrer Verlag
Photographer Sanne De Wilde's fascinating journey to Pingelpa, "The Island of the Colorblind". In Pingelap and Pohnpei, islands in Micronesia, an extraordinary high percentage of the inhabitants suffer from the genetic condition achromatopsia or "complete color-blindness". Color is just a word to those who cannot see it. Portraying the mythical island and the achromatopic islanders - who are referred to as "blind" by their fellow Micronesians - resulted in a selectionof images that mask their eyes, their face, and empower their "visions" inviting the viewer to enter a dreamful world of colorful possibilities.