When I lived in Maine and I would travel the 3,000+ miles to Los Angeles, I would often head straight to Venice Beach from the airport. It seemed like such a foreign place compared to the rocky, deep harbored coastline where there was literally no one on the cliffs but me (and maybe Paul Caponigro catching some fleeting rays if the weather was warm enough). The irony is that when I moved to LA years later, Venice Beach was still as foreign as when I lived with lobstermen and several feet of snow and saw the sun rise instead of set over the endless sea. It was because the only constant at Venice Beach was the guy on roller skates playing Jimi Hendrix on his guitar as he sailed past me. Everything else was guaranteed to be different and to be a surprise, a rich, visual surprise, every time I braved the traffic to drive across the sprawl of the city from the east side.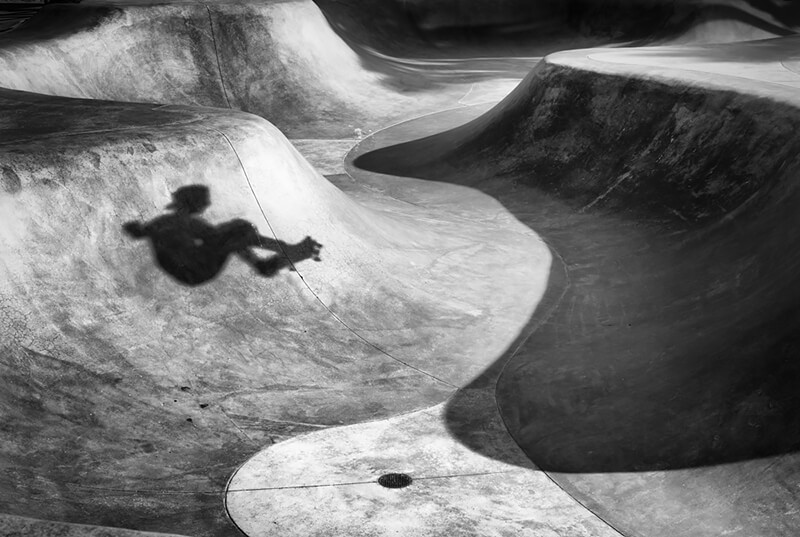 And here today, I was reminded of that surprise when I was jurying
PhotoLucida's Critical Mass
competition and came upon
Dotan Saguy's
portfolio of Venice Beach Culture. Sure, Muscle Beach and skate boarders, that's expected, but not the shimmering Herculean man stepping out into the light with his one foot lingering in the shadows, almost as if he's being released into a ring (this image is appropriately called Gladiator.). There is another of Saguy's images, a figure in a pair of toe shoes balanced on a wire from below, the feat seemingly impossible, but captured by the photographer's lens. And then, of course there are giant snakes in the sand at Venice Beach. And of course, children are crawling around in the sand with them. Of course. And as always, the sky is clear and the light is bright and no one has anything to hide. Even the couple stretching before they roller skate past Jimi Hendrix.
Here is what the photographer had to say about this series:
In a modern western culture where societal norms have rendered in-person contact and spontaneous generosity scarce, Venice Beach is one of the last places where these free-spirited moments still occur frequently and between complete strangers. My project candidly documents unprompted magical moments happening on Venice Beach and the people who take part in them, from the buff Muscle Beach body builders to the frail intoxicated young transients living the bohemian lifestyle.
Today, as Venice Beach comes under attack by accelerating gentrification and corporate interests, I feel an urgency to create a body of work that documents this endangered culture and the threats it faces while it is still very much alive.
You'll find more snakes, more muscles, and more surreal moments on
Dotan Saguy's
website. Maybe even enough to cause you to make an immediate bee line to Venice Beach the next time you land at LAX.