To see this work again, is literally to breathe. I know, I know. That's the title of her book, Every Breath We Drew and the title of her long-term project that digs so deeply, I sometimes feel shy, but mostly I feel grateful. In the sea of photographers (780 to be exact) who submitted work for Issue 12, the curator's issue of
Aint-Bad Magazine
, to come upon
Jess T. Dugan's
work made me pause and think about humanity and our strength and our struggles and really, about how difficult it can be to just be yourself. Especially when there may not be a lot of support for that. I could expound on this subject, but let's let Jess tell you about the work:
Every Breath We Drew explores the power of identity, desire, and connection through portraits of myself and others. Working within the framework of queer experience and from my actively constructed sense of masculinity, my portraits examine the intersection between private, individual identity and the search for intimate connection with others. I photograph people in their homes, often in their bedrooms, using medium and large format cameras to create a deep, sustained engagement, resulting in an intimate and detailed portrait.
I combine formal portraits, images of couples, self-portraits, and photographs of my own romantic relationship to investigate broader themes of identity and connection while also speaking to my private, individual experience. The photographs of men and masculine individuals act as a kind of mirror; they depict the type of gentle masculinity I am attracted to, yet also the kind I want to embody. Similarly, the photographs of relationships speak to a drive to be seen, understood, and desired through the eyes of another person; a reflection of the self as the ultimate intimate connection.

By asking others to be vulnerable with me through the act of being photographed, I am laying claim to what I find beautiful and powerful while asking larger questions about how identity is formed, desire is expressed, and intimate connection is sought.
It has been moving to revisit these photographs and I thank Jess for submitting them as this project should be seen and experienced far and wide. If you happen to be in New York City in the coming month, selections from
Every Breath We Drew
will be featured in the exhibition, On Freedom at the
Aperture Foundation
. Curated by
For Freedoms
, this exhibition offers a photographic response to Franklin D. Roosevelt's Four Freedoms: freedom of speech, freedom of religion, freedom from want, and freedom from fear. The opening reception is Thursday, July 13th, 7-8:30pm with the exhibition running through August 17th, 2017.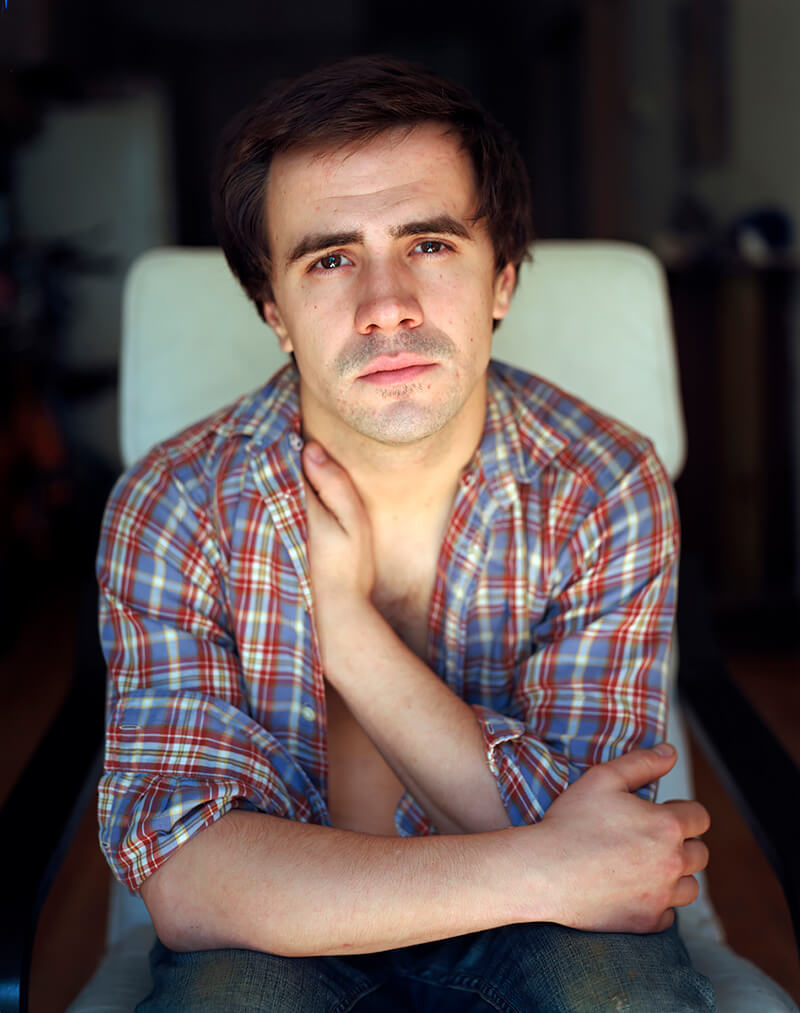 Biography
Jess T. Dugan is an artist whose work explores issues of gender, sexuality, identity, and community. She holds an MFA in Photography from Columbia College Chicago, a Master of Liberal Arts in Museum Studies from Harvard University, and a BFA in Photography from the Massachusetts College of Art and Design. Her work is regularly exhibited internationally and is in the permanent collections of several major museums.
Her first monograph, Every Breath We Drew, was published in September 2015 by Daylight Books and coincided with a solo museum exhibition at the Cornell Fine Arts Museum at Rollins College in Winter Park, Florida. She is the recipient of a Pollock-Krasner Foundation Grant and was selected by the White House as a 2015 Champion of Change. Jess is represented by the Catherine Edelman Gallery in Chicago, IL.