YoungArts Winners From 10 States and Representing Eight Artistic Disciplines receive High Honor Bestowed to Talented High School Seniors - Tony Yazbeck to Direct Multidisciplinary Public Showcase featuring U.S. Presidential Scholars in the Arts - Performance and Accompanying Exhibition of Scholars' Visual Art and Writing - Will Take Place at the John F. Kennedy Center for the Performing Arts June 19, 2017
The
National YoungArts Foundation
(YoungArts) congratulates the 53rd class of
U.S. Presidential Scholars
, with special acknowledgement to the
U.S. Presidential Scholars in the Arts
, announced by U.S. Secretary of Education Betsy DeVos.The U.S. Presidential Scholars award-one of the nation's highest honors for high school students who exemplify academic excellence-is presented on behalf of the President of the United States, and honors up to 161 graduating high school seniors of high potential each year. The 20 U.S. Presidential Scholars in the Arts are all YoungArts Winners, and were nominated by the organization to
The White House Commission on Presidential Scholars
and selected based on academic and artistic excellence, leadership qualities and community service.
The 2017 U.S. Presidential Scholars in the Arts include actors, dancers, singers, classical musicians, filmmakers, visual artists, designers and writers, and join an illustrious group of YoungArts and U.S. Presidential Scholar in the Arts alumni, including Tony Award-nominated performer and choreographer Desmond Richardson; Los Angeles Music Center President Rachel S. Moore; novelist and National Book Award Finalist Allegra Goodman; Grammy Award-nominated violinist Jennifer Koh; Bravo's Work of Art winner Abdi Farah; Obie Award-winning actress Donna Lynne Champlin; and RCA Records award-winning singer-songwriter and Grammy Award-nominated artist Chris Young.
I congratulate this year's class of Presidential Scholars for their devotion to academic excellence and their parents and teachers who have guided them along the way, said U.S. Secretary of Education Betsy DeVos. Today's Presidential Scholars are tomorrow's leaders, and I am confident they will continue to be shining examples as they enter the next phase of their academic careers.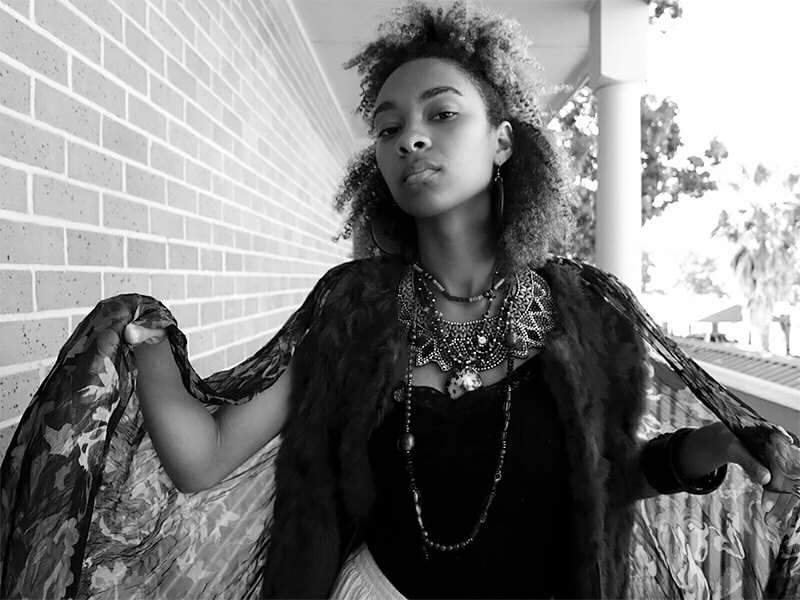 From June 18-20, the U.S. Presidential Scholars in the Arts will join the other 141 U.S. Presidential Scholars from across the country in Washington, D.C. for the annual
National Recognition Program
, during which all Scholars receive a Presidential Medallion presented on behalf of the President of the United States. On
Monday, June 19
, the Arts Scholars will present their work to the public at the
John F. Kennedy Center for the Performing Arts
through a special performance at 8:00PM in the Concert Hall entitled
A Salute to the 2017 U.S. Presidential Scholars.
The free multidisciplinary showcase will celebrate all of this year's awardees, and will be directed by Tony Award-nominated actor, singer and dancer, and 1997 YoungArts Winner in Theater Tony Yazbeck. That evening, an exhibition of works created by the recognized visual artists and writers will also be on view in the Hall of Nations.
I am thrilled to be a part of this incredible program that recognizes and showcases the talent of the next generation of great artists in the U.S., said Tony Yazbeck. As a YoungArts alumnus and performing artist myself, I know firsthand the difference that recognition and support can make in a young artist's life and I am grateful to YoungArts and the White House Commission on Presidential Scholars and the U.S. Department of Education for the work that they do to encourage young people to pursue careers in the arts.
YoungArts congratulates all of this year's U.S. Presidential Scholars, and is proud to be the nominating agency for the Arts component of the esteemed U.S. Presidential Scholars Program, said Carolina García Jayaram, YoungArts President and CEO. The Scholars in the Arts represent our nation's greatest artists of tomorrow, and each have the sheer talent, tenacity and dedication to innovation that will create real change-and make our world a better place.