This summer I juried a show with Judy Walgren and while there were some photographers whose work I was familiar with, there were many more I didn't know. This particular exhibition, With Our Own Eyes, was one focused on documentary photography. And within that show were stories of heartbreak, like
RJ Sangosti
's Rig To Death and
Elizabeth Fladung's
The Hidden Homeless. Others were seen with the piercing eye of the street photographer studying the social landscape surrounding them like Pulitzer Prize winning photographer,
Preston Gannaway
's Between the Devil and the Deep Blue Sea and
Lauren Welles
' Coney Island. A few others made us laugh in the midst of all the tragedy: a Ken Walton and
Bruce Morton
, to name a few.
And then there was a story that was challenging and poignant and sad and beautiful at the same time. Of all the visual stories submitted to us for consideration, there was one that pushed and pulled us simultaneously:
Jared Ragland
's GOOD BAD PEOPLE: Methamphetamine Users in Marshall County, Alabama.
These gritty black and white photographs of methamphetamine users in rural Alabama stopped us. There is a grace to these images, like the boy in the pool with his shirt pulled over his face and the tilted figure walking in the middle of the double yellow line on the crest of the hill into the sun…these pictures aren't just about drug use, but also about living and dying and what happens in between. It's not simple. This story, these people's story, the story that the photographer, Jared Ragland, has shared with us. I know GOOD BAD PEOPLE is still in progress and for that I am thankful. I find myself returning to Ragland's website to see what has happened to the different people who have trusted him enough to let him into their lives and into their homes.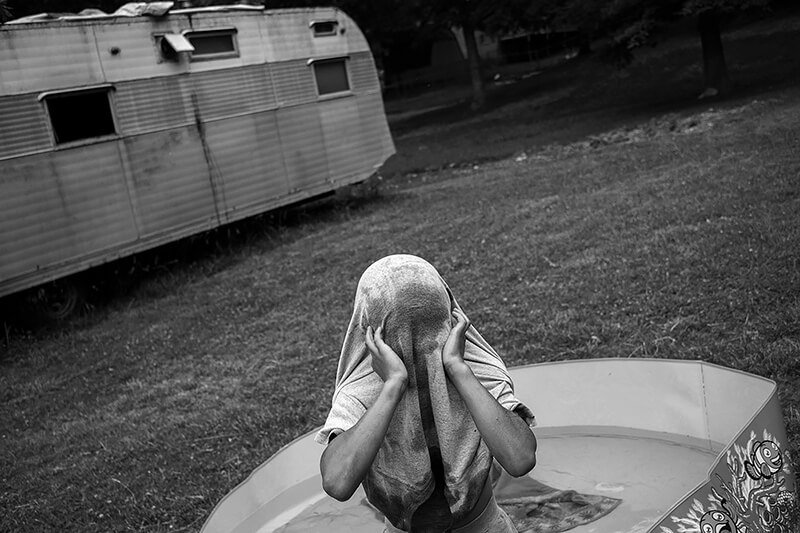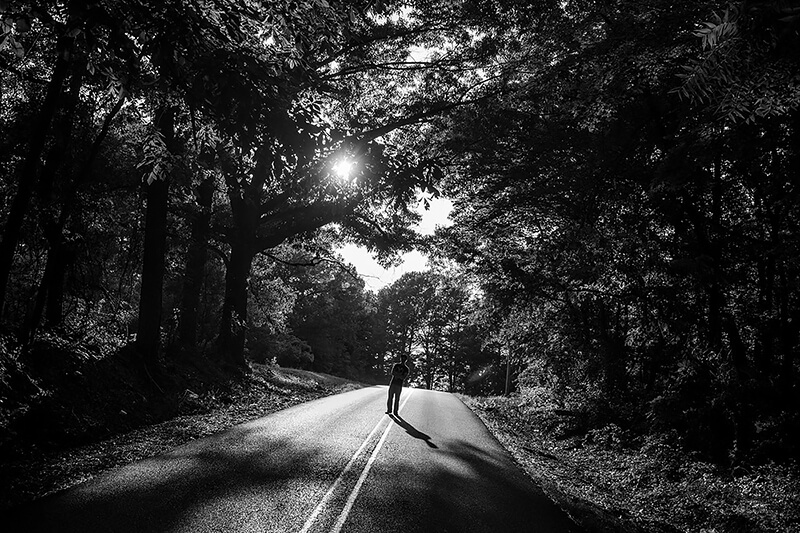 The photographer has this to say about his ongoing project:
The recent rise in the use of methamphetamine across the United States has led to an increased cultural anxiety about the drug and those who consume it. The general perception of the meth-head is one perpetuated by popular television programs and pervasive anti-meth campaigns which paint one-dimensional, demonized characters that are irreparably damaged. This public narrative casts meth users as primarily poor Whites living violent, chaotic lives in rural areas, their chronic meth use epitomized by obsessiveness and paranoia, excessive weight loss, decaying teeth, and open sores. While there are certainly deleterious effects of meth use and the stereotypes often ring too true, existing narratives fall short of more complex, and contradictory, realities. GOOD BAD PEOPLE aims to provide a considered, contextualized portrait of those who live in rural poverty and struggle with addiction to methamphetamine. Using traditional ethnographic methods (interviews, observation) and documentary photographs of more than 50 participants from Marshall County, Alabama, the project document how meth users construct personal narratives, social identities, and symbolic boundaries to gain a sense of agency amidst diminished social status and tumultuous familial and romantic relationships.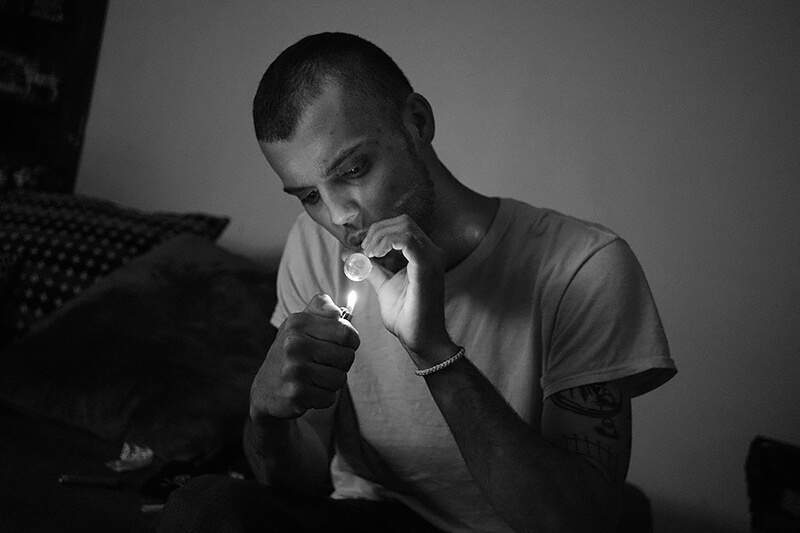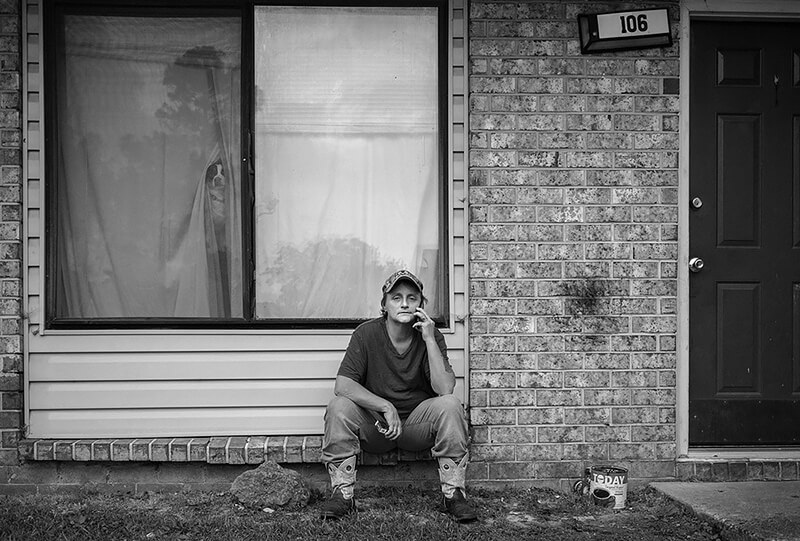 Biography
Jared Ragland's photographic work is rooted in his lifelong exposure to the landscapes, people, aesthetics, and storytelling traditions of the American South. A native of Birmingham, Ala., he currently teaches and coordinates exhibitions and community programs in the Department of Art and Art History at the University of Alabama at Birmingham. He is the photo editor of National Geographic Books' The President's Photographer: Fifty Years Inside the Oval Office, and has worked on assignment for NGOs in the Balkans, the former Soviet Bloc, East Africa and Haiti. Jared's photographs have been exhibited internationally and featured by The Oxford American, The New York Times, and TIME Magazine.
Prior to his recent work in academia, Jared spent six years as a photo editor for the Bush (43) and Obama Administrations. During his tenure at the White House, Jared edited and created photo books for the President, Vice President, Cabinet and First Family, curated and installed photo exhibits in the West Wing of the White House, and was part of the editing team responsible for the release of the now iconic photographs of President Obama in the Situation Room during the raid on Osama bin Laden.
Jared is an alumni of LaGrange College and a 2003 graduate of Tulane University with an MFA in Photography. He is currently at work on a year long documentary on methamphetamine addicts living on Sand Mountain in northeast Alabama.