I first met Jonas Kulikauskas years ago when he walked into RayKo Photo Center. He had a portfolio of beautiful street photographs from Lithuania, small black and white images which made me dream of my seasons in Sweden just across the Baltic Sea. His pictures were tinged with nostalgia and wonder. During our meeting, he graciously gave me a book of another collection of his pictures titled, City, this place of concrete and strangers that is somehow more foreign than the far off country of Lithuania. I followed Kulikauskas' work then, watching him make cyanotypes and etchings and wet plate collodion glass plate negatives...
And now I see that he's been working on something new and working on it obsessively. Kulikauskas has been photographing in
Yosemite National Park
... but he's not emulating Ansel Adams and using a view camera to document the landscape. He's been photographing the sea of people that fill the park. To quote Carol McCusker, curator of photography at the Harn Museum, For the first time, a photographer is entering Yosemite as the WPA documentary photographers of the 1930s might, with a shifted priority on people rather than on nature. This new body of work is called Yosemite People.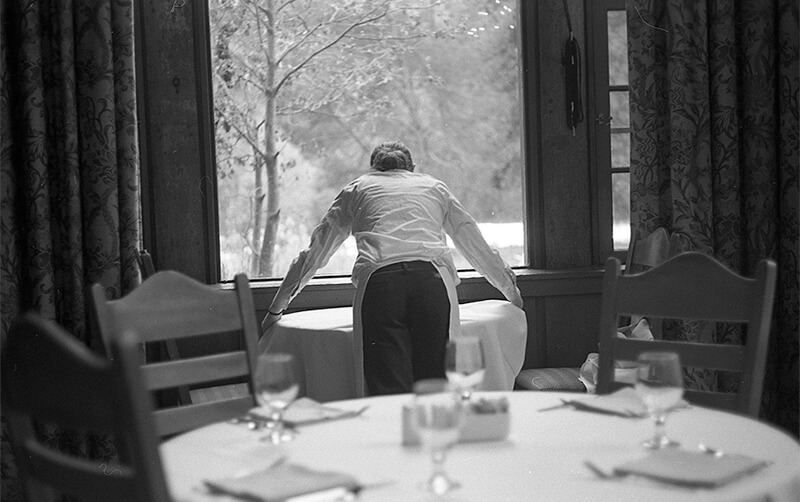 According to the National Park Service, Yosemite has more than 4 million annual visitors supported by thousands of local rangers, workers, and volunteers.
This makes Yosemite a shifting metropolis.
To quote the artist,
I was inspired to explore this city and bring my street photography to the wilderness. I shot 150 rolls of black and white film during nineteen visits to the Park from January 2014 through May 2016. I defined Yosemite People as anyone within the formal boundaries of the Park and limited myself to this area without special access or privileges. For the most part, my approach is to remain invisible, shooting life as I see it through a fixed 50mm lens.

To maximize experiencing a breadth of people, I stayed in a wide variety of public places: Yosemite Lodge by the Falls, the canvas tents of Curry Village, and the grand Ahwahnee Hotel. I woke to the sounds of rangers chasing a bear at Housekeeping Camp, and slept in the back of my pick up truck at Upper Pines Camp Ground. In the summer I drove up to the remote Hetch Hetchy Valley, spent sunny days on the white sands at Tenaya Lake, and hiked 8miles to Glen Aulin High Sierra Camp. I tried to capture it all: the crowds clamoring to catch the perfect shot at Tunnel View, couples kissing at Glacier Point, and families cooling off in Tenaya Creek. I also tried things out of my comfort zone: Horseback riding to Mirror Lake, tram tours around Mariposa Grove, and skiing at Badger Pass. To truly round out the project I hiked the 17-mile loop and pulled myself up 600 feet of steel cables to the summit of Half Dome.
Now Jonas Kulikauskas is making a monograph of this work. 2016 marks the 100-year anniversary of the National Park Service and the Yosemite People book honors this fact with a carefully edited selection of 100 photographs with a collection of essays, interviews, and stories from amazing Yosemite People that the artist met along the way. Please consider supporting Kulikauskas'
Kickstarter campaign
and help him realize this book and this project. I myself can't wait to have his second book in my collection!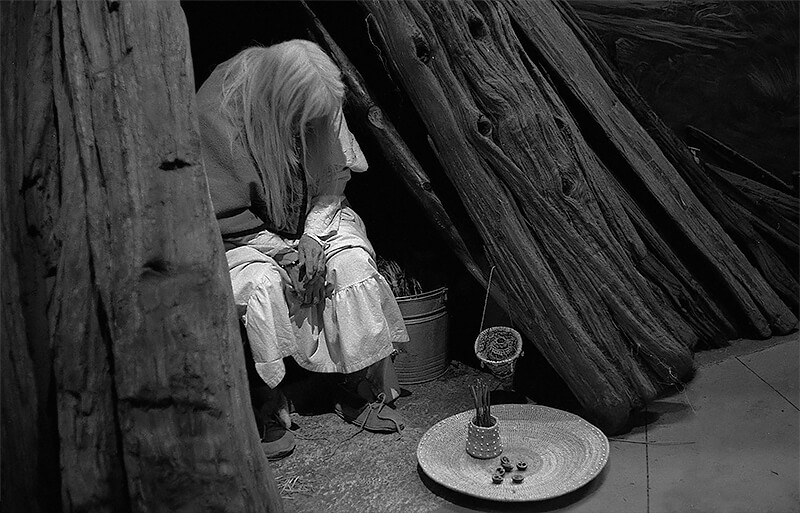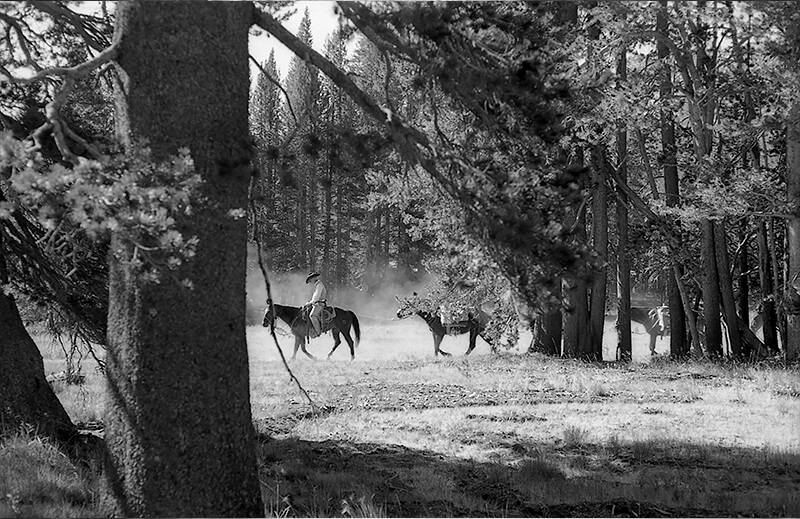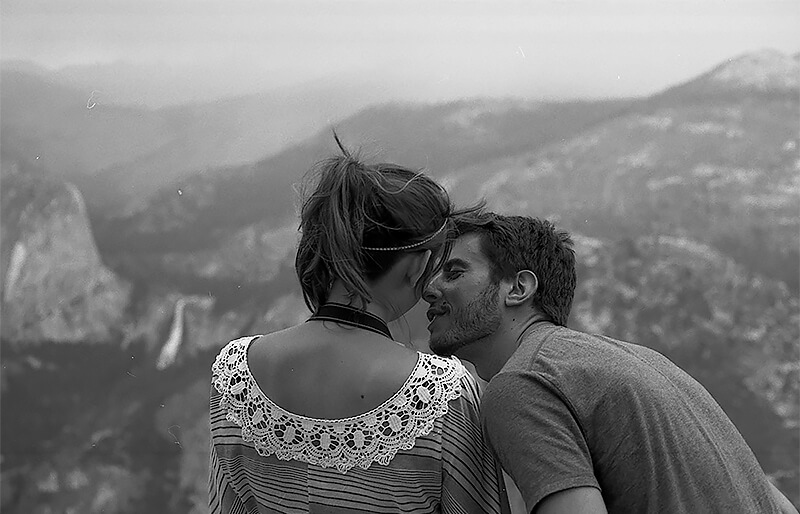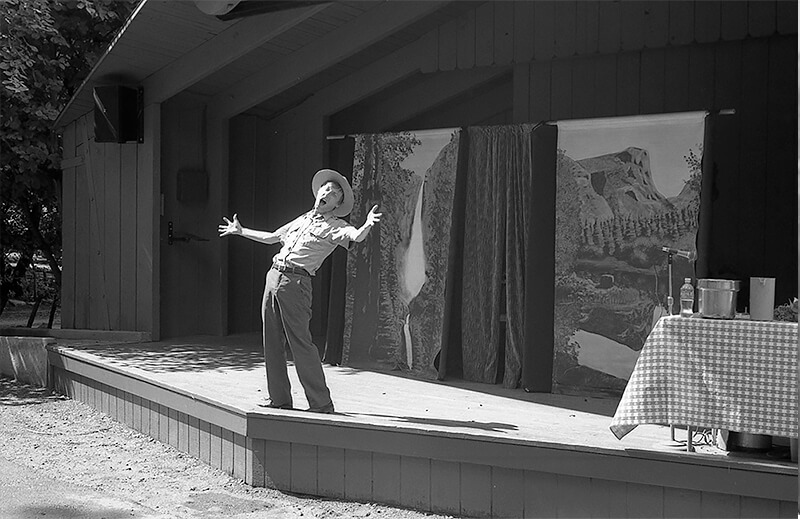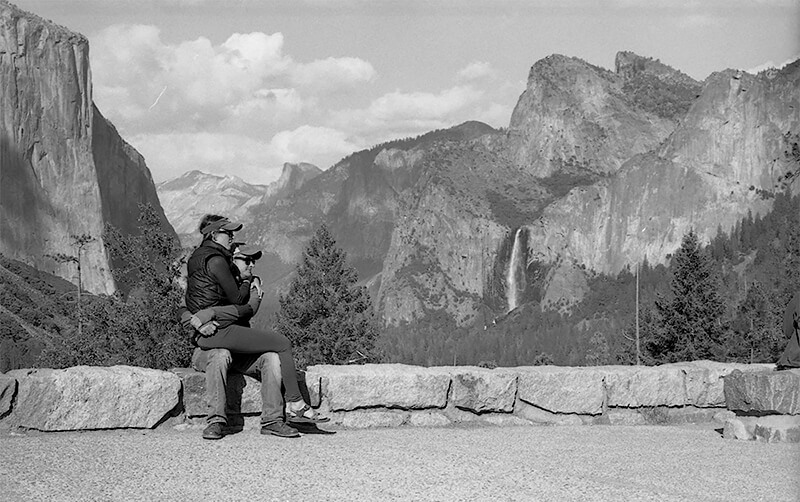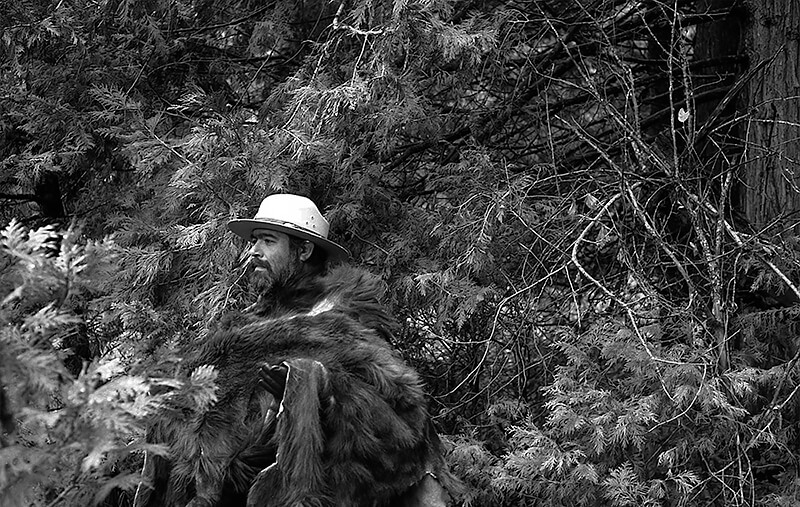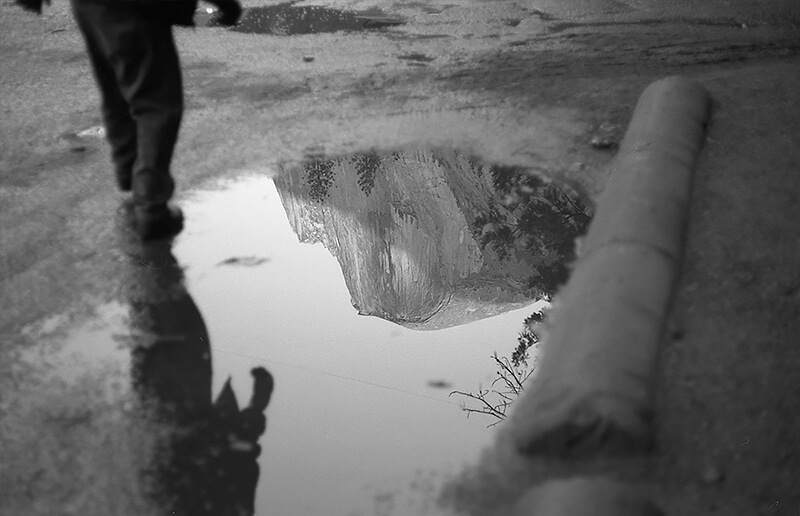 Biography
ARTIST/PHOTOGRAPHER
Jonas earned a BFA from Otis Art Institute of the Parsons School of Design (1990). He is an award-winning artist having participated in more than 40 juried national and international exhibitions including a solo museum show at the National Ciurlionis Gallery of Art, Lithuania, in 2012. Jonas has been a black and white street photographer for 30 years. He also draws, paints, and practices historic printmaking and alternative photographic processes, including the civil war era process called wet plate collodion.
EDUCATOR
Since 2002, Jonas has been a part-time faculty member of Art Center College of Design where has received 5 grants and stipends including the Samsung Faculty Enrichment Grant for his project Yosemite People. He manages the printmaking studio one night a week where he practices: lithography, intaglio, serigraphy, relief cut, and analog photography. Jonas also teaches the courses: Creative Intelligence, Creative Strategies for Professional Services, and Photography Project: Delivering Your Big Ideas.
OUTDOORSMAN
Jonas lives in what used to be a hunting lodge built in 1916 in Sierra Madre, California where he enjoys canyon living. He traces his life-long love for the outdoors and connection to nature to countless hikes, camps, and rock climbing trips with the Lithuanian Scouts Association. Their California excursions included: Joshua Tree National Park, The Sierra Mountains, Los Angeles National Forest, and San Bernadino Mountains. A favorite summer memory was the epic 6 week road trip he took with his scouting patrol pals at the age of 17 visiting most of America's National Parks west of the Mississippi.