It's that time of year again: I just began jurying the Critical Mass competition. This is an annual competition that is hosted by the non-profit,
Photolucida
. The aim of Critical Mass is to provide participants with career-building opportunities and to promote the best emerging and mid-career photographers working today. Critical Mass is about exposure, connection, and community - as well as some very notable awards... one of them being a book monograph!
Anyway, I just started looking at the images and the first artist whose work I viewed took my breath away. (This is one of the great things about Critical Mass: each name I click on reveals a body of work that I've most likely never seen). This particular photographer is a documentarian working in Ukraine and her name is
Justyna Mielnikiewicz
. And this work isn't photography that I would have stumbled upon anywhere else. Her story is far from my home in San Francisco and very near to her heart on the other side of the world. Included with her ten compelling images is this statement:
My story explores modern Ukraine in turmoil with the Dnieper river as a metaphor of present split in the country. It documents how the mixed ethnic and historical legacies of Ukraine brought people their present realities. Making the Dnieper river a symbolic line of reference allows me to talk about the most important issues in wider political, historical and geographical context of the whole country.

Since 2014 I regularly visited Ukraine documenting lives of people along the central Dnieper river and in those key places inland which shaped the history of today. While working in various parts of the country, from Kiev to Donetsk and along the river I asked people what it means to be Ukrainian, if the River is a border or the main artery of the country and why there is a war in the East, among other questions. This project includes the images from 2008 in Crimea and from the 2004 first Maidan Revolution - known as Orange.

The right bank lands have commonly been considered the heartland of ethnic Ukrainian territory while the left bank was under Russia influence - but that division is contractual. The lingua franca of eastern Ukraine is Russian while in the western part of the country it is Ukrainian. However, in Central Ukraine and in public spaces, including TV political talk-shows, people mix both languages while speaking to each other as it was one language.

My work explores those complexities of Ukraine which lay the ground to present state building - amid the war in one part of the country.
I am grateful to be a juror for Critical Mass and also grateful that the first person's work I viewed is stellar. Luckily there is a link to Justyna Mielnikiewicz' website and I can peruse her many other pictures from her Ukraine series as well as her other projects. Now, only 219 more photographers' portfolios to look at!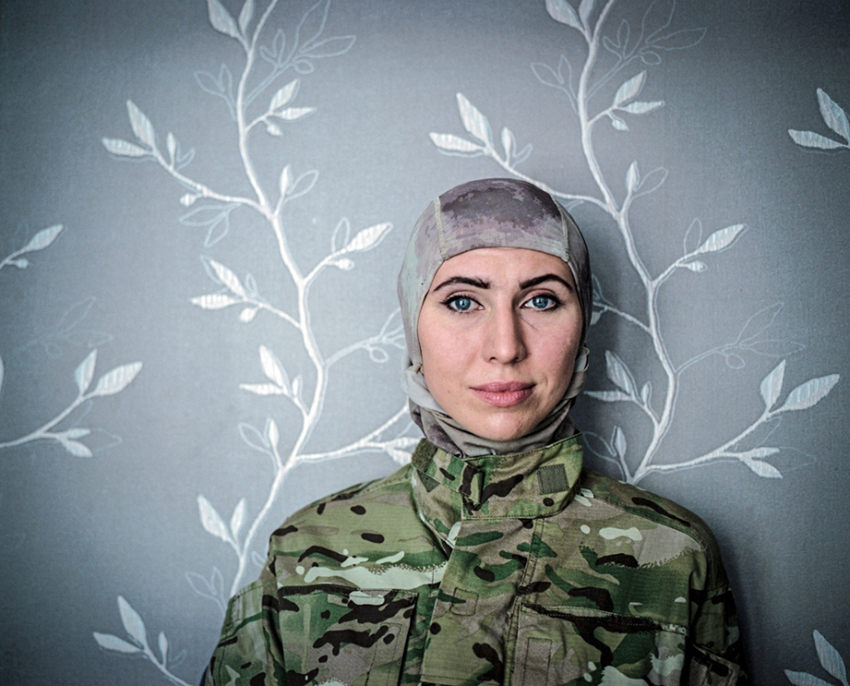 © Justyna Mielnikiewicz - Amina Okuyeva, doctor turn soldier poses for the photo in Odessa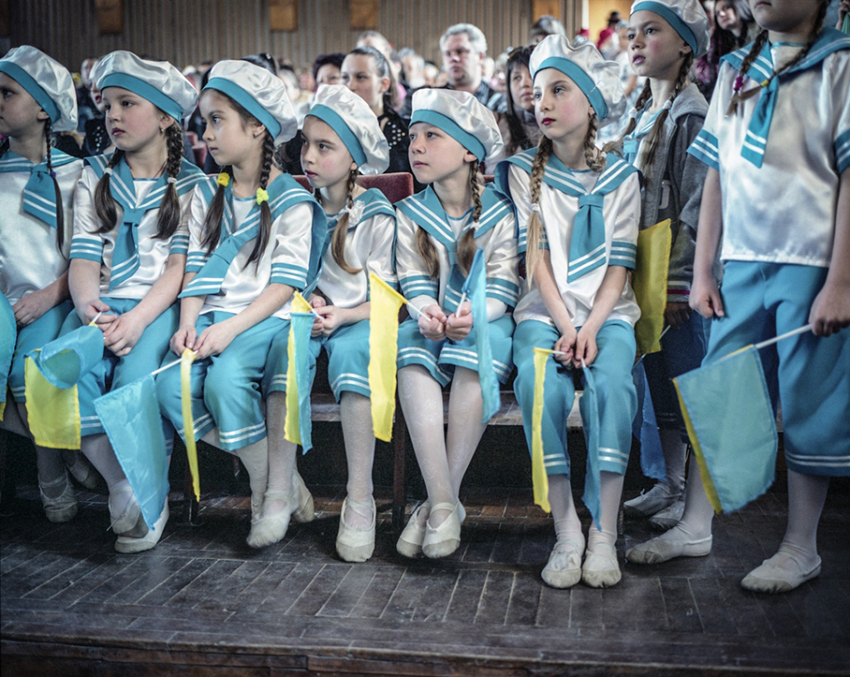 © Justyna Mielnikiewicz - Competition of School Dance Groups of Slavyansk and Krematorsk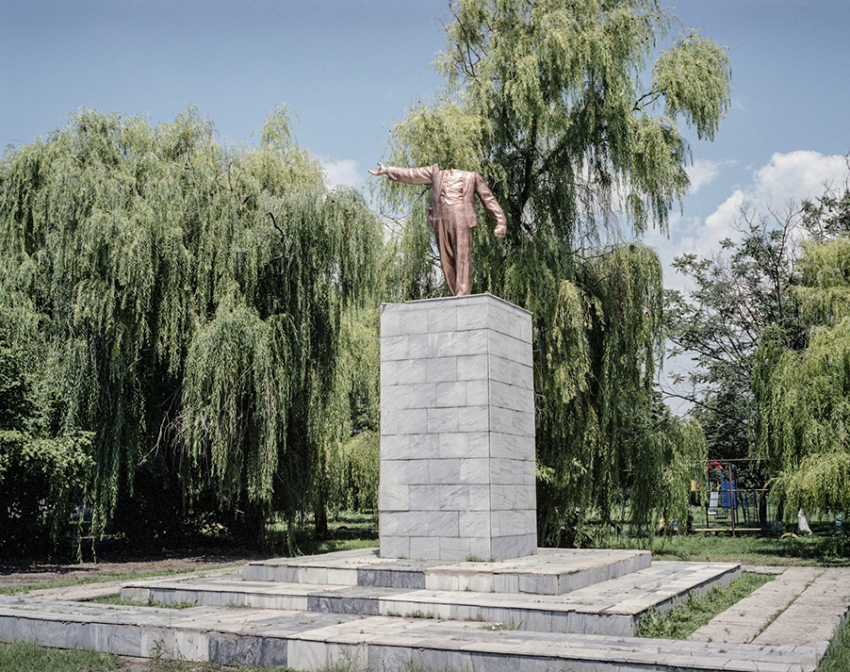 © Justyna Mielnikiewicz - Headless statue of V.Lenin, Dniprovka Village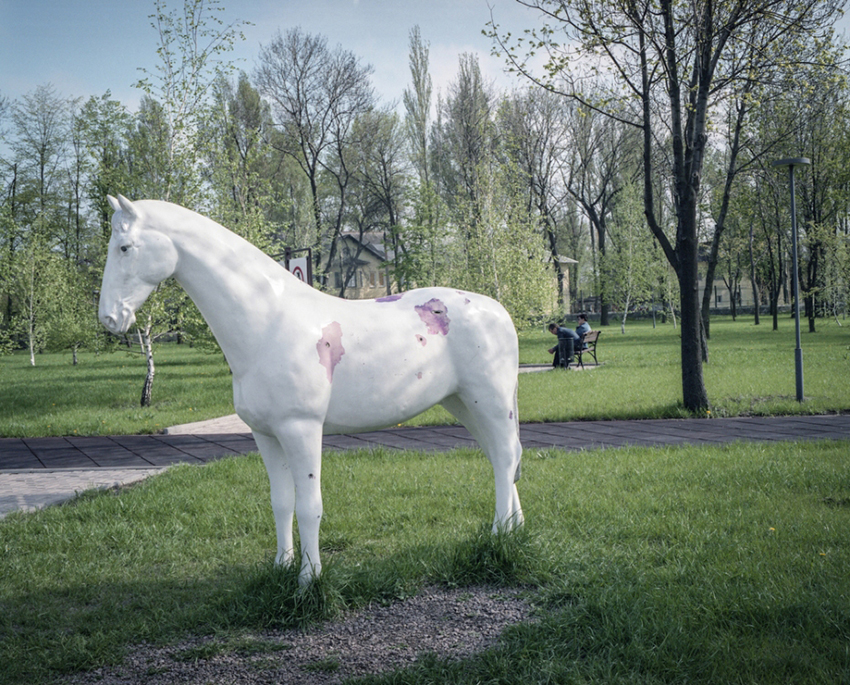 © Justyna Mielnikiewicz - Horse with bullet holes on Donetsk outskirts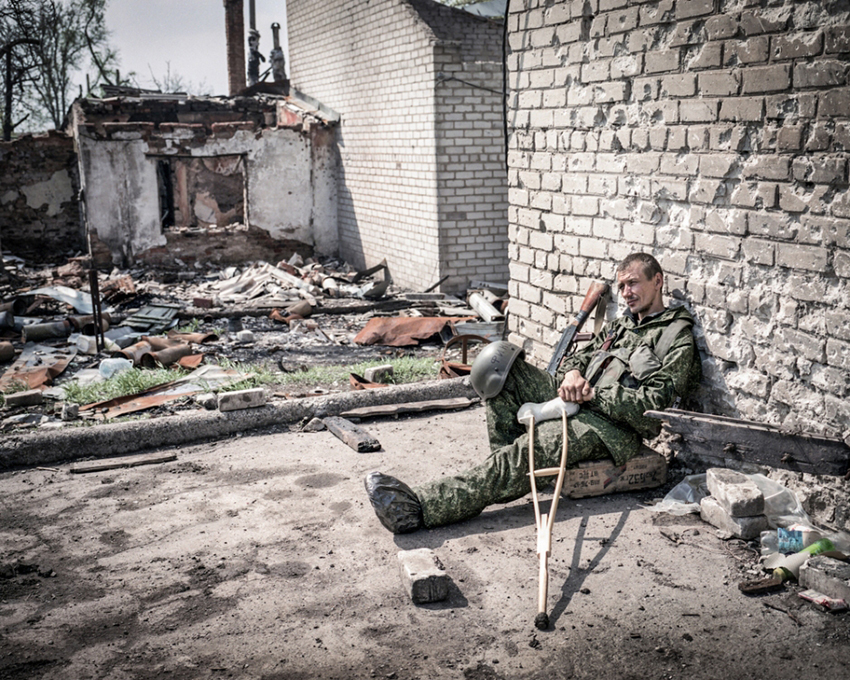 © Justyna Mielnikiewicz - Pro-Russian Rebel Sergey seats by Donetsk Airport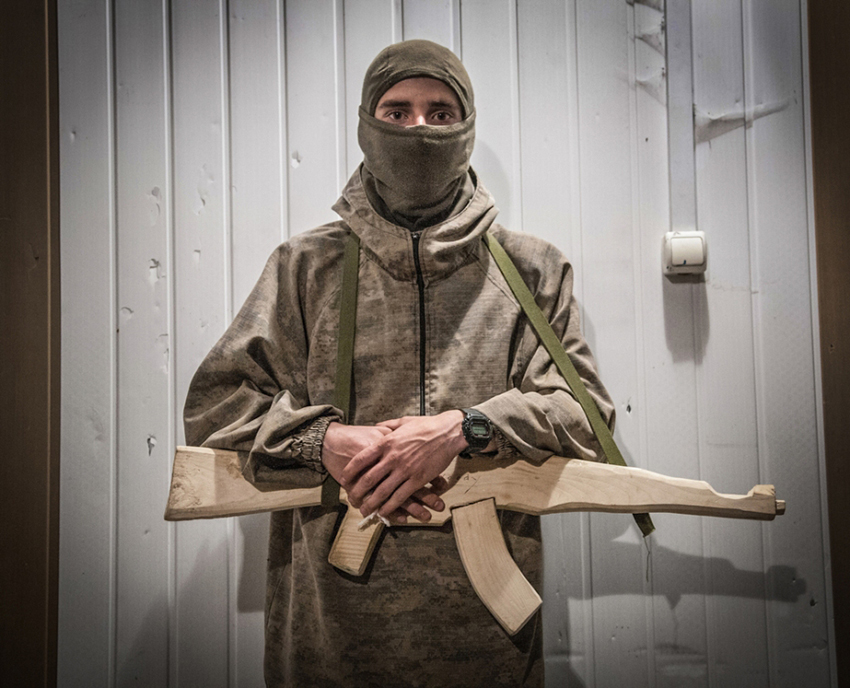 © Justyna Mielnikiewicz - Right Sector training camp in Carpathian Mountains Print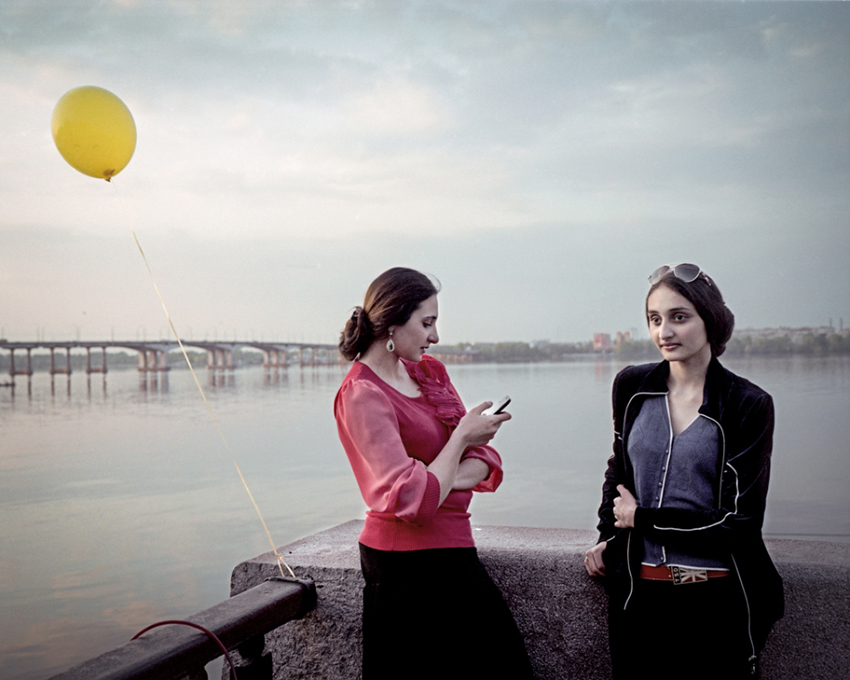 © Justyna Mielnikiewicz - Two Roma Sisters Ruslana and Milana along the Dnieper River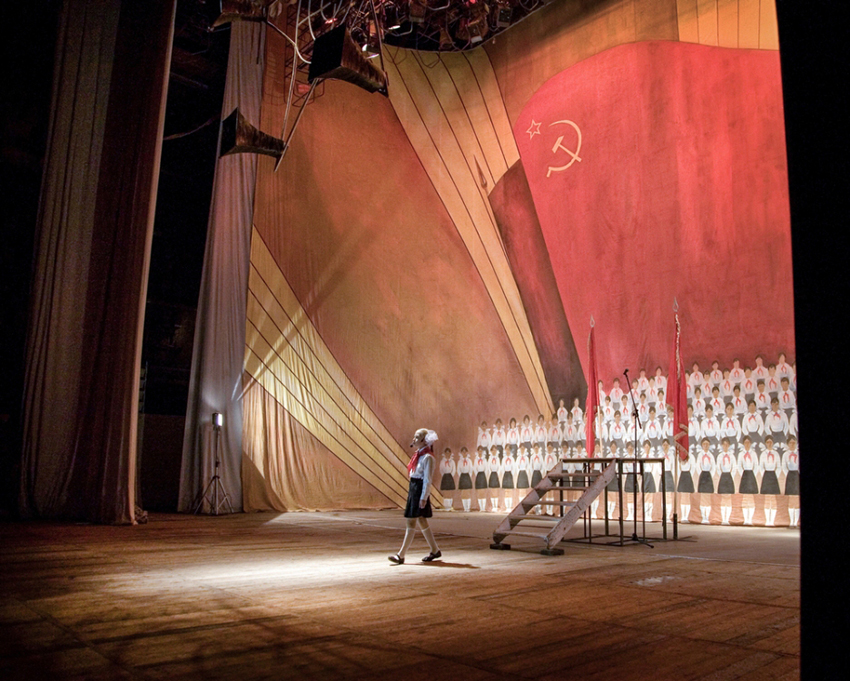 © Justyna Mielnikiewicz - V.Nikolayenko performing a role of the soviet Pioneer.Crimea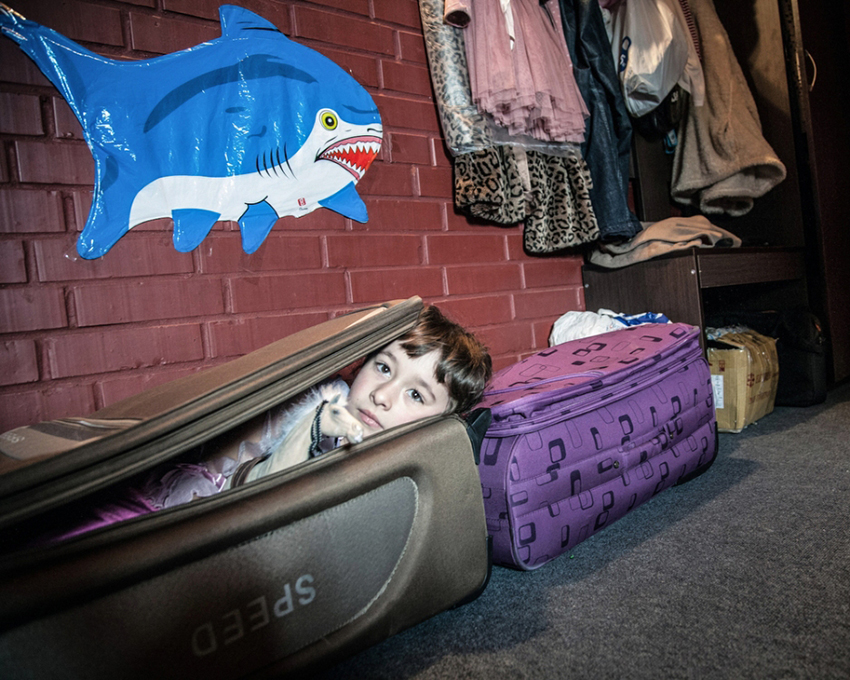 © Justyna Mielnikiewicz - Yaroslava IDP from Donetsk in Lviv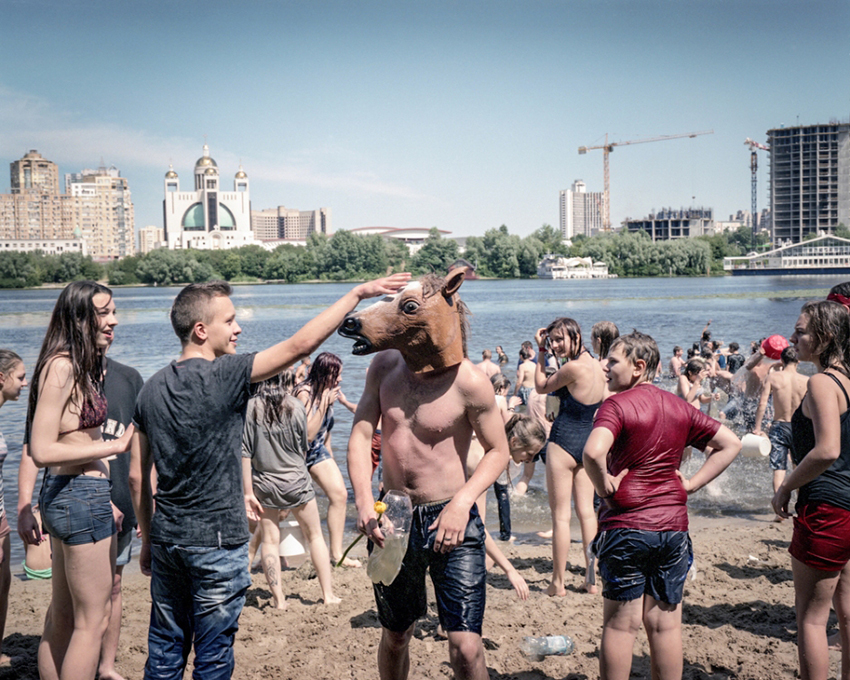 © Justyna Mielnikiewicz - Youth plays at the city beach on Dnieper River in Kiev
Biography
Justyna Mielnikiewicz is a self-taught freelance photographer based in Tbilisi, Georgia, working mainly in the countries of the former Soviet Union. She regularly cooperates with The New York Times, Newsweek and Eurasianet.org. Her works have been published in various international publications such as Monocle, Russian Reporter, National Geographic , Le Monde or German Yearbook of the Reporters without Borders. Part of the work is represented by Getty Reportage.
Between 2001-2013 she worked on a project about the South Caucasus and its conflicts, a book from that work was published in 2014 titled: Woman with a Monkey- Caucasus in Short Notes and Photographs.
Since 2010, Mielnikiewicz has started to explore a new topic dedicated to women, sexuality and gender issues in the former Soviet space.
She began her career in 1999 in Poland, where she's from, reporting for the daily newspaper, Gazeta Wyborcza. A year later, she started freelancing because it's important for her to be able to choose her own stories and to tell them the way she thinks is best. She goes on assignments to shoot news stories, but she equally focuses her energy on personal documentary work, and if needed, she self-assigns the stories she personally cares for.
Awards-Festivals-Publications: Thanks to generous support from Prince Claus Fund and Instytut Adama Mickiewicza who gave her a travel grant, she was able to participate in the Portfolio Review in Houston, during the FotoFest 2016 Biennial.
- 2016 Winner of the Aftermath project
-Book on Caucasus won both Book Prizes (Book of the Year, Self-published Book of the Year) at the FOTOFESTIWAL International Festival of Photography in Lodz, Poland
- Ukrainian project shortlisted for Leica Oskar Barnack Award 2014- Book on Caucasus took a second place (first finalist) at Picture of the Year/ Publication of the Year. 2011-winner of Caucasus Young Photographer Award-prize given annually by Magnum Foundation 2009-winner of Production Grant from Open Society Documentary Photography Project 2009-winner of Canon Female Photojournalist Prize, prize given annually in The International Photojournalism Festival of Perpignan - Visa pour lImage. 2008-received World Press Photo-Second Prize / People in the News-for the images taken during the War in 2008 over South Osssetia. 2008 work from Abkhazia was published in the German Year-Book of the Reporters Without the Borders. 2003-second prize in Newsweek Poland Photo-reportage. 2003-finalist of 7th Agfa Young Photojournalist Award /Germany. 2002-recived travel grant (for Caucasian Project) from European Cultural Foundation/Holland. 2002-second prize photo competition Female Life /Poland. 2002 -finalist of Polish Press Photo /exhibition / Poland. 2002- Young Portfolio 2002 Competition (at Kiyosato Museum of Photographic Arts) Museum purchased photographs for their permanent collection/Japan. 2002 Honorable Mention (together with a writer Paul Rimple) at Dorotea Lange/ Robert Taylor Prize- for work from Caucasus /USA. 2002-Second Prize at Santa Fe Center for Visual Arts Project Competition /USA.