Now we've all seen pictures from Cuba. Maybe some of us have seen so many that we're desensitized to images from that country. When we see an old car in front of an old building with peeling paint with a woman on the stoop smoking a cigar, we might even shudder. There are exceptions to this rule, as Judy Walgren and I found out while jurying the documentary competition, With Our Own Eyes. It was actually one of the subjects that we didn't argue about while in the throes of jurying: no Cuba pictures; jaded, we thought there was nothing new that we hadn't seen.
And then... there in the midst of the 400+ photographers was Hilary Duffy. No, not Hilary Duff.
Hilary Duffy
, with her portfolio called La Isla. The work is sensuous and smart and not what we had seen before, not ever. The picture that captivated us and which we awarded an honorable mention is called, Backseat and for once, for the one and only time, the photographer is inside the old car. Inside the hot car with the glowing light, the scene in the backseat one that would make
Robert Doisneau
envious: an exhausted woman leaning her head back with her eyes closed while the couple next to her embraces and maybe exchanges a secret or a whispered promise or a kiss.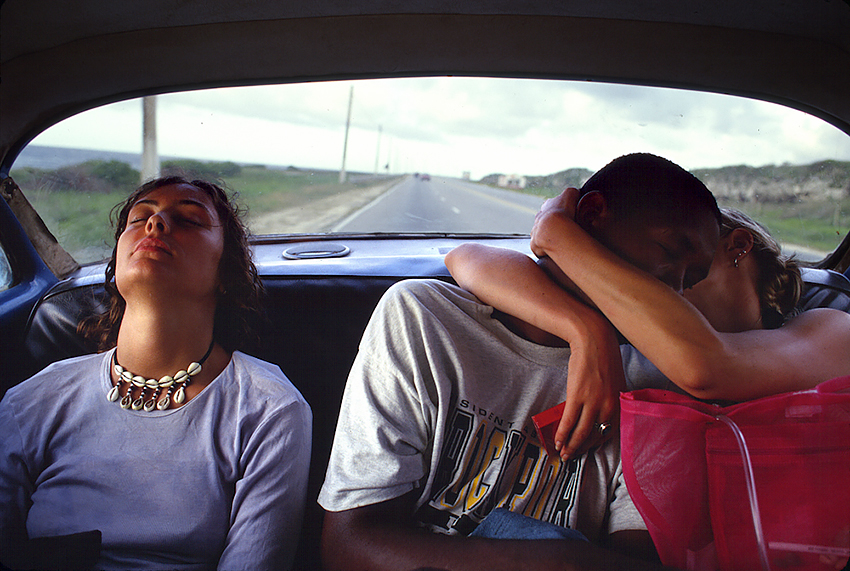 The roof of the car holds us in and reveals the receding road and the edge of the sea like a movie. Sensual. That's the only word. In an exhibition with fairly gritty subject matter like meth addicts, people on the verge of homelessness, and oil rig deaths, I thought, This is an image I could live with. And someone else thought this too since it sold right after the opening reception.
Hilary Duffy is so committed to her work in Cuba, that she is leading a photographer travel program there in February of 2017 through the International Center for Photography. You could join her there and see how she creates these magical images.
While she is in love with Cuba,
Duffy
also makes other pictures in other places as a documentarian for non-profits and for social awareness. As an example, she will have work in an upcoming group art show at the
World Bank
in Washington, DC, in October. The exhibit will highlight the social issue of youth in Central America without work, nor education (NiNis- ni trabajo, ni educación). Her work in collaboration with Covenant House Latin America and their street outreach teams will be on view.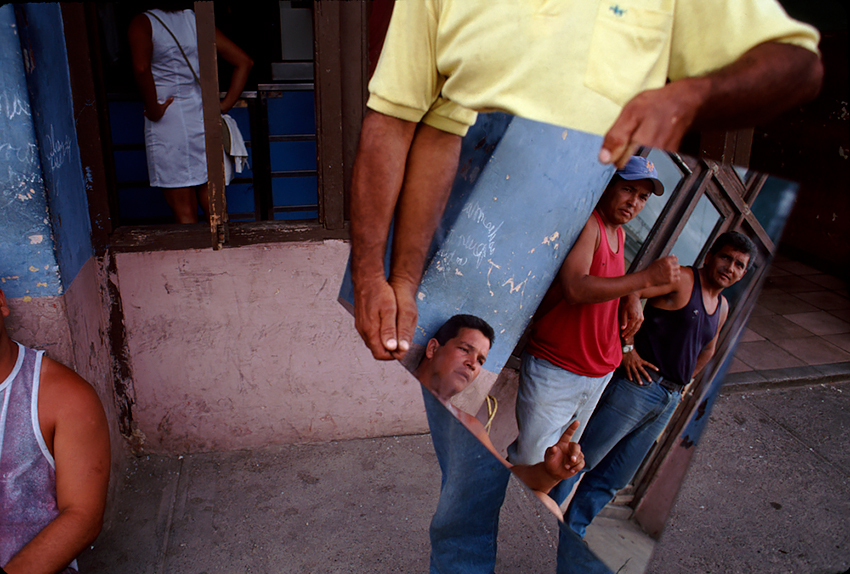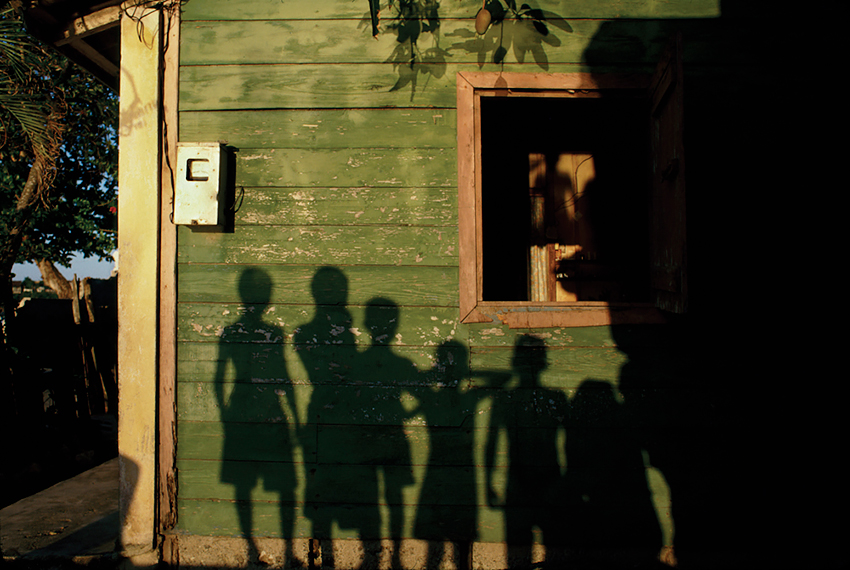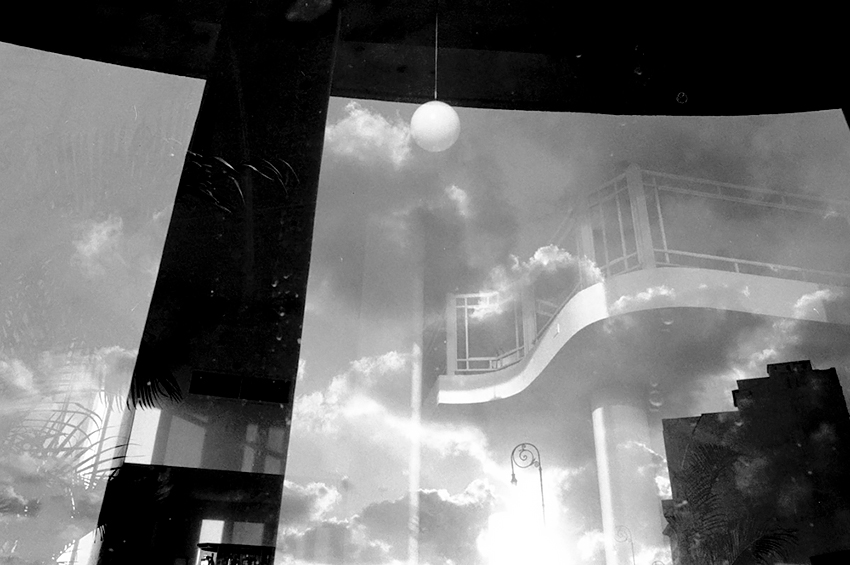 Biography
Hilary began her photography career in news and travel for The Tico Times while she lived in Costa Rica in the 1990's. Over the course of seven years, she immersed herself in the culture of Costa Rica as an educator and honed her photography skills.
In 2000, Hilary graduated from the International Center of Photography's Documentary/PJ Program and later assisted the Maine Photo Workshops in Havana, Cuba. Compelled to share photography with local youth, she developed a photo library and directed the Havana Youth Photo course in 2003—sharing her passion for photography and educating a younger generation.
As a recipient of the ICP/Johnson & Johnson Fellowship in 2002 and 2004, Hilary completed assignments for Johnson & Johnson's corporate social responsibility at the U.S.-Mexico border, then India and Vietnam. This led to subsequent assignments for NGOs in the U.S., Asia, Latin America, the Caribbean and tsunami-affected regions.
Hilary's international work and experience provided the opportunity to document the plight and rehabilitation of street children for Covenant House/Latin America. Her project Young Lives at Risk on the Streets was featured on Media Voices for Children, PhotoPhilanthropy and socialdocumentary.net. These collaborations have allowed Hilary to strengthen her passion as a socially concerned photographer and led to a permanent exhibit at Covenant House Headquarters in New York City.
In addition, Hilary has exhibited in Costa Rica, Cuba, Guatemala and the U.S. And her stock photography has been represented in Aurora, Corbis and the National Geographic Image Collection.
Hilary's curiosity, honesty, compassion and cultural sensitivity are reflected in her imagery.