I first saw
Victoria Mara Heilweil's
work years ago when I relocated to San Francisco. The first series I recall consisted of tiny prints of bed sheets, color images but subtle, almost monochromatic, like what the early morning light will offer you. Tangled sheets, perhaps there was a tussle or just the restlessness of a difficult night. No matter, they are intimate. Such small images of the bed where the artist and her husband had slept. Personal and yet universal. Looking at
Traces
was like viewing a secret.
And then there was her work from
Remnant.
Which, as she and I are mothers, we look at perhaps in a another way initially knowing what the photographs are. If you didn't know, you might think they were Rorschach tests. Seeing one, seeing many in a grid, all could be interpreted differently by different viewers. As Heilweil writes, Remnant reflects both the intimate relationship that I have with my daughter, and the ritualistic routine of diapering. To create the images in Remnant, I scanned traces of my daughter's diaper stains, converted them to black and white, and printed them on watercolor paper. This process transforms a 'dirty' material into abstract, ephemeral photographs. Motherhood is, at its essence, temporal. Becoming a parent has made me very consciously aware of time and the ways we mark it. I paused when I learned what the images were and then marveled. The images look like rubbings from a wall or an ancient cave or the floor of a dry ocean. When seen together, perhaps they are hieroglyphs. A subtle message.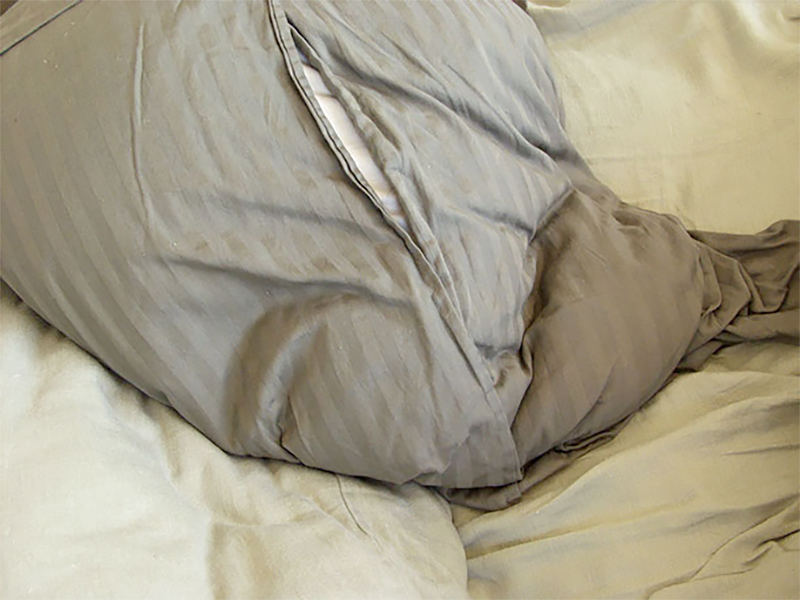 © Victoria Mara Heilweil - Traces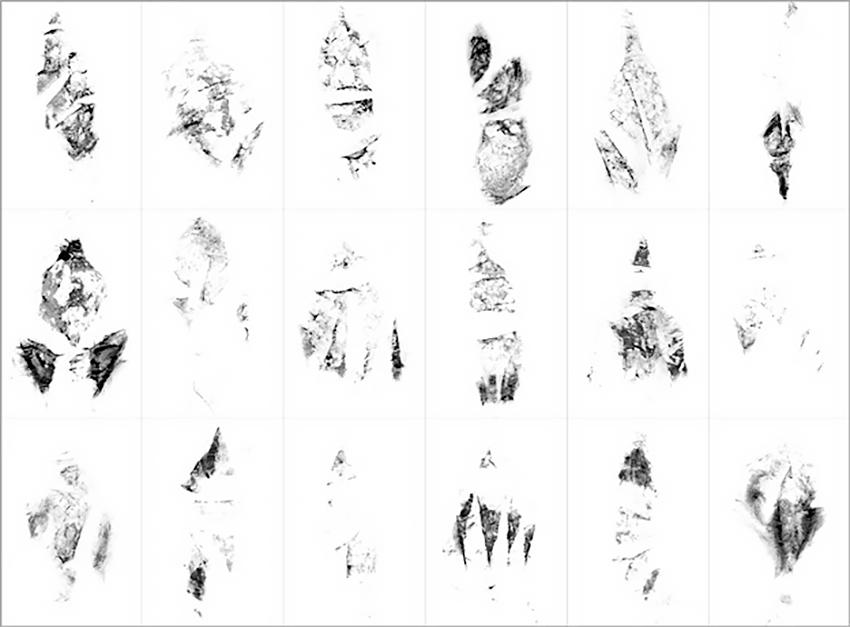 © Victoria Mara Heilweil - Remnant Grid
Now Victoria has been devoted to another project that is very personal for her. Turning her camera away from her home, she has put her energy into a documentary series that is important not just for her, but for many. For the past 20 years Heilweil has been an educator and she currently has a child in a San Francisco public school. The artist had become angry, frustrated and incredulous at how teachers are portrayed in the media; and that they are blamed and vilified for our mounting issues in education. To quote Heilweil, My first hand experience of being excessively micro managed when I was an instructor at a certain college, and shock at how little funds my daughter's classroom was given for yearly supplies, motivated me to start photographing.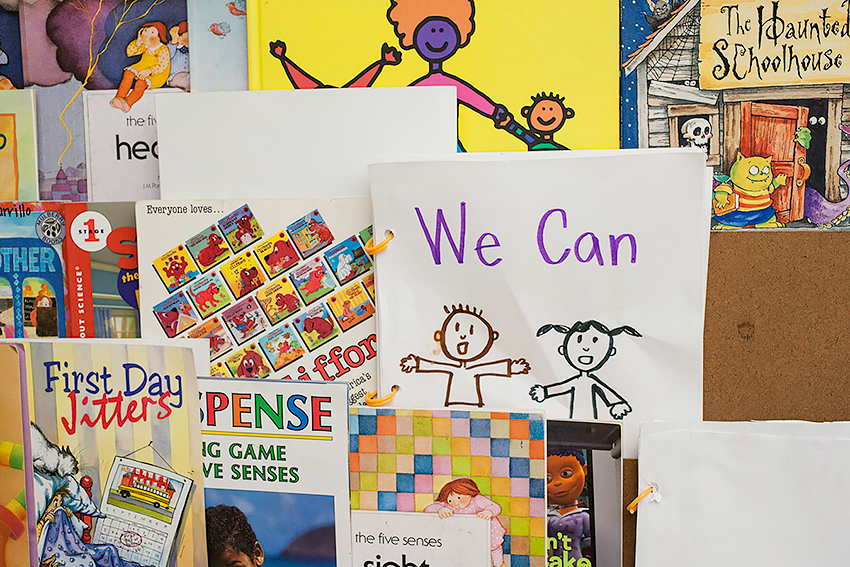 San Francisco is facing a substantial teacher shortage. A few months ago the Sunday Chronicle featured a cover story about how teachers are being priced out of the Bay Area, and that in nearly all other districts are paid more than in our city. Yet despite this, all the educators Heilweil met were sincere and incredibly committed to their jobs. They really embody the idea of
No Child Left Behind
(not just the name of President Bush's legislative act, but also the title of Heilweil's long term project). The teachers were unwilling to let kids slip through the cracks and fought for them to succeed. They love their jobs and are inspiring and inspired.
Victoria Mara Heilweil believes strongly in the importance and power of education. No Child Left Behind celebrates K-12 educators, showing them with compassion and grace in order to pay respect to the selfless people that do such an important and overlooked job. Her project is a love letter to teachers: her heroes.
This work will be on view at Rayko Photo Center from September 14th – October 14th with an opening reception on September 14th, from 6-8pm, shortly after school begins this fall. A perfect time to celebrate these educators! There will also be a screening of Oyler, a documentary film by Amy Scott about a Cincinnati public school fighting poverty in its Urban Appalachian neighborhood, on October 13th at 7pm at RayKo. Not to be missed!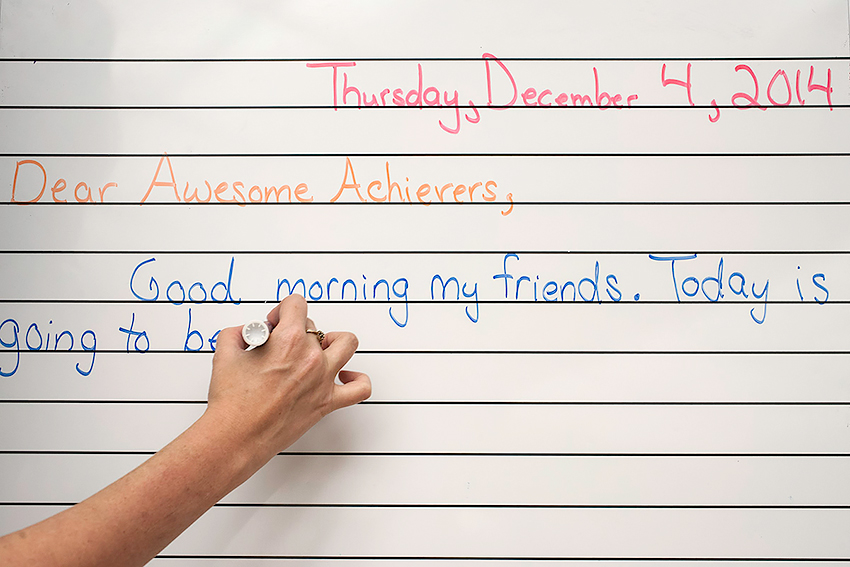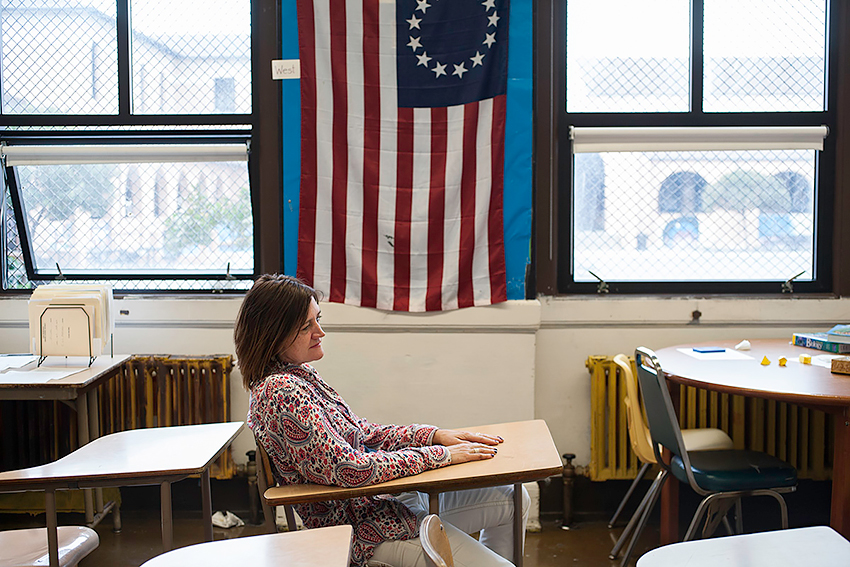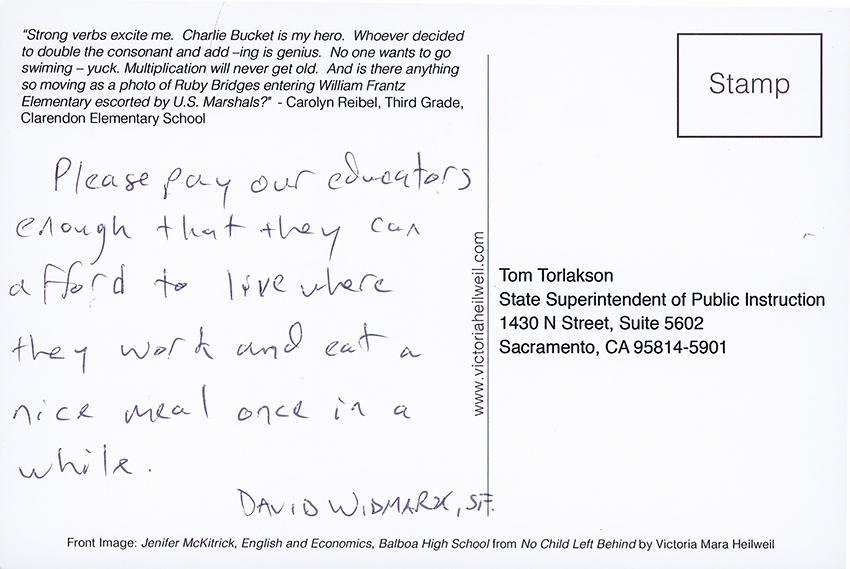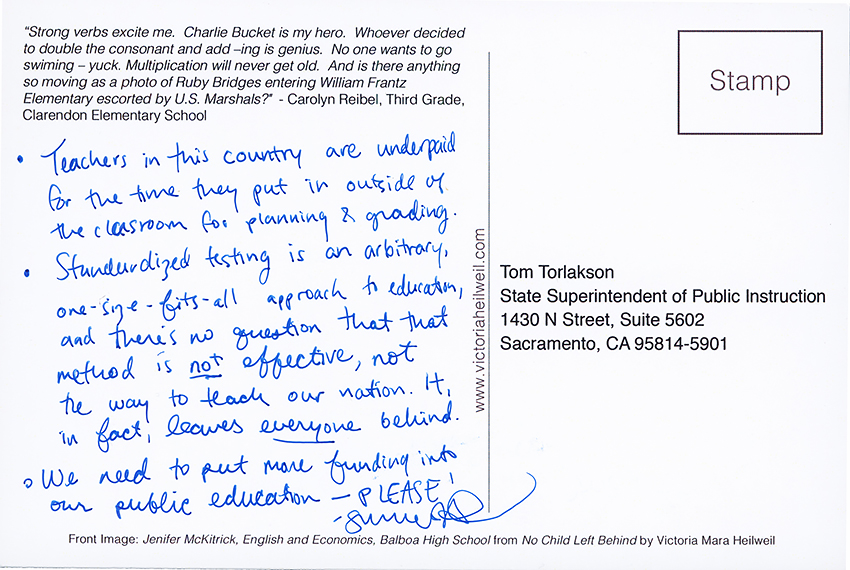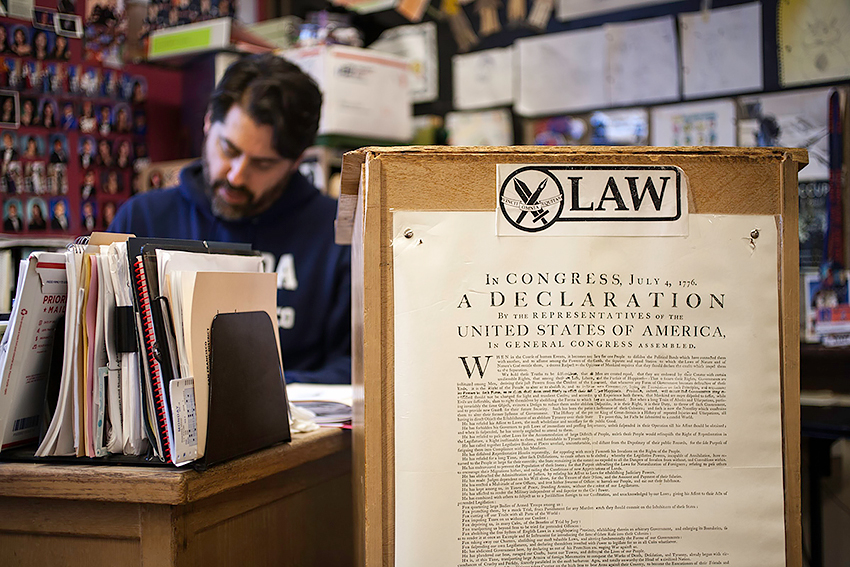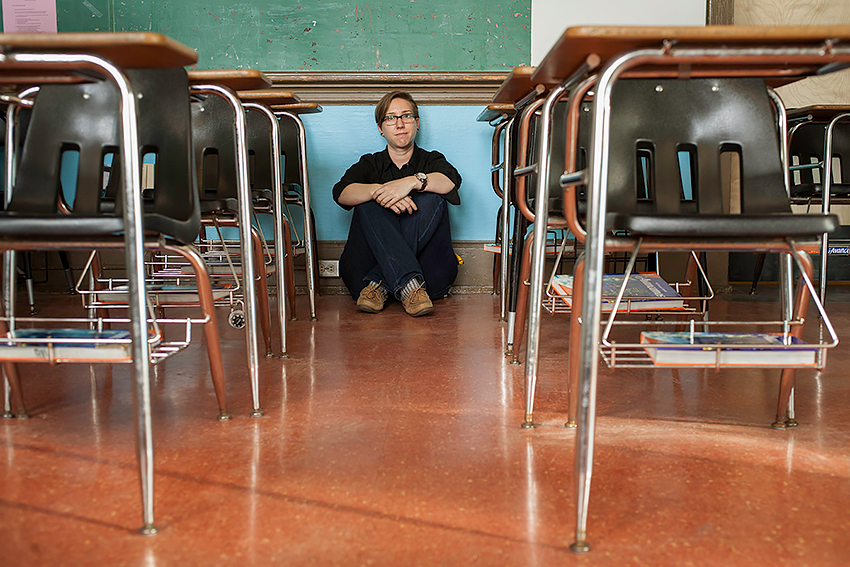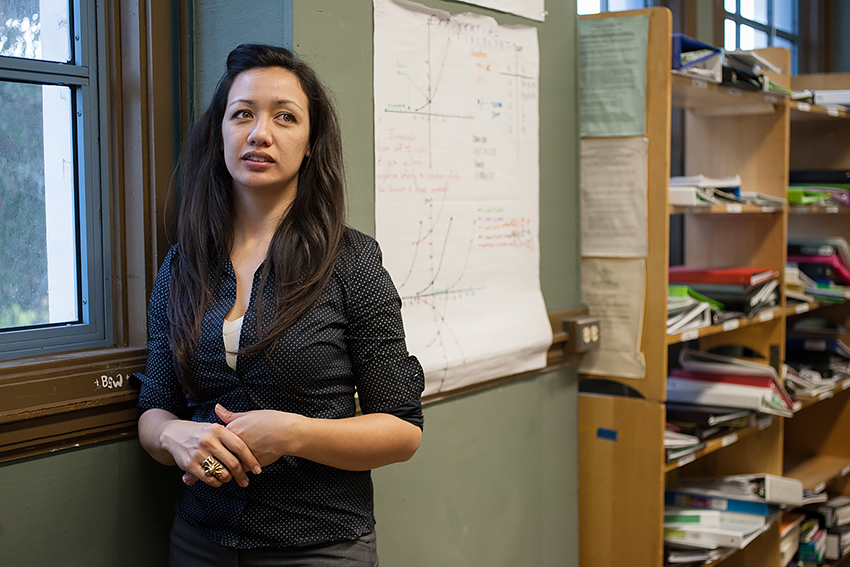 Biography
Victoria Mara Heilweil is a nationally exhibited photographic artist, curator and educator. She received her Masters of Fine Arts from California College of the Arts in 1995. Her work has been included in exhibitions at the de Young Museum, San Jose Institute for Contemporary Art, Intersection for the Arts, Southern Exposure, California Academy of Sciences, Art Works Downtown, PHOTO Fine Art and Rayko Photo Gallery in the Bay Area, wall space gallery and Robert V. Fullerton Art Museum in Southern California, University Art Gallery at California State Chico, Minneapolis Photo Center, Visual Arts Center in Portsmouth, VA and Washington Square Art Galleries in New York City. She has also created public and community based art works in conjunction with the ZERO1 Biennial in San Jose, CA and the Bayview Opera House in San Francisco, CA. In 2014 Victoria was awarded a grant from the Puffin Foundation for her series, No Child Left Behind.