I first met
Tarrah Krajnak
at
Fotofest
in Houston. She had a portfolio of small prints, almost like a book, that told the story of her beginnings. Mysterious muted color pictures from Peru, beautifully sequenced, from surreal images of deformed animals to landscapes appearing through the dense fog to nuns coming out of the darkness to seemingly abandoned cars and people on the edge of the flat earth. I saw this story years ago now, but it has stayed with me in my mind's eye, haunting me. In this series, Strays, Tarrah returns to Lima, Peru, after 30 years to discover the orphanage where she was born transformed into a modern day hospital by a group of centenarian German nuns still living and working there. To quote the artist, Strays has emerged out of a period of personal reflection on the meaning of home, mothers, family loss, and the impossibility of return. I felt this question and also the weight of the answers and the search when I looked at these photographs.
I also wondered where Tarrah's journey would take her after this powerful and moving project. And the answer came today in an email that the Southern California-based artist would be having not one, but two shows opening in Albuquerque, New Mexico, this weekend. On February 5th at 5pm, Tarrah will be giving an informal gallery talk along with her exhibition and portfolio viewing of Dark Messengers at Central Features Contemporary. This recent project newly started in 2015, is comprised of exquisite and tiny (2.75 x 4 inches) gelatin silver prints. To quote the artist again, Dark Messengers is titled after a 1919 collection by the great Peruvian modernist poet César Vallejo. In Los Heraldos Negros, Vallejo's poetic attention is directed inward to the conflicts and wounds that characterize the modern psyche; as a photographer I turn my lens outward to the wounds and conflicts that characterize the modernity of the Americas. I'm interested in engaging with the complex histories of modern street and landscape photography as well as my own relationship to this history. Over the last 5 years I have journeyed between my two homes: the American West and South America using my camera to discover traces in the landscape, making visible patterns of inhabitation, loss, and erasure. Dark Messengers is an evolving visual poem set in these troubled, vulnerable Americas, and asks: whose histories are worth recording and whose are not and why?- and how?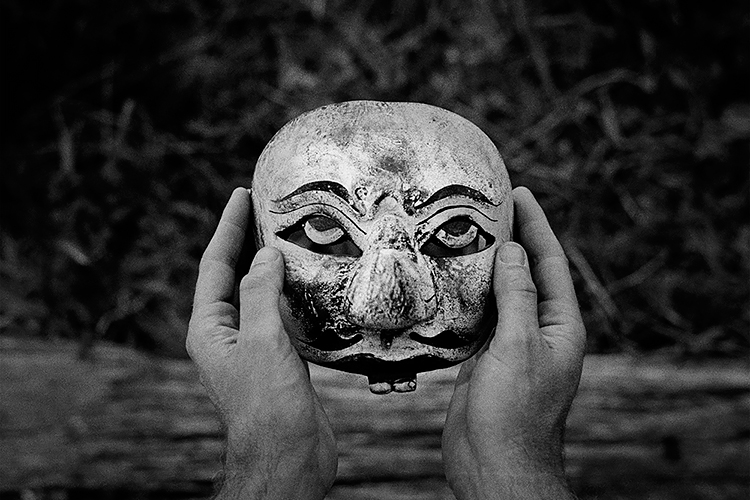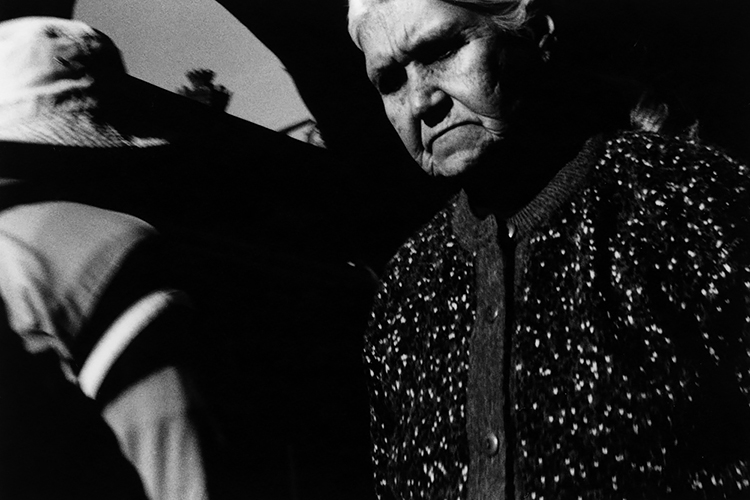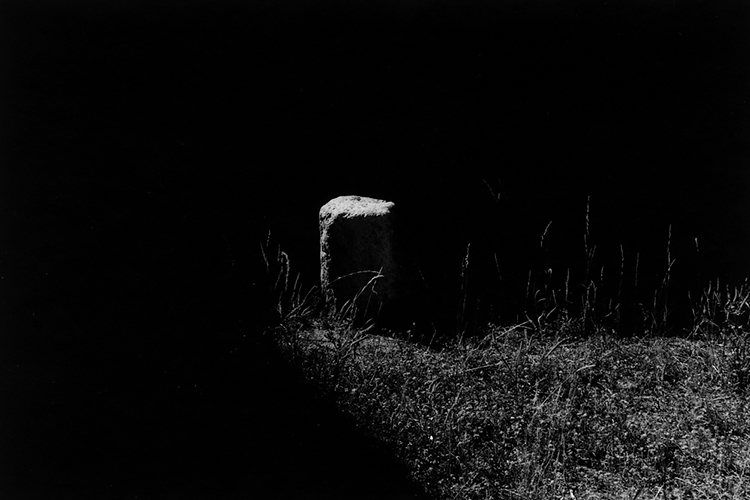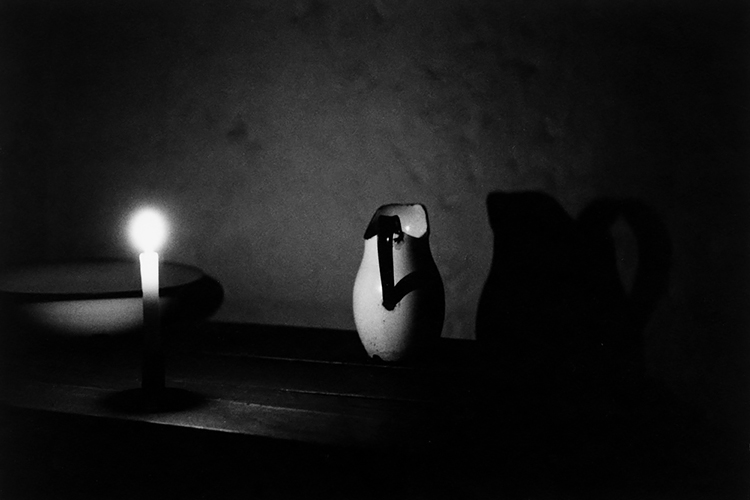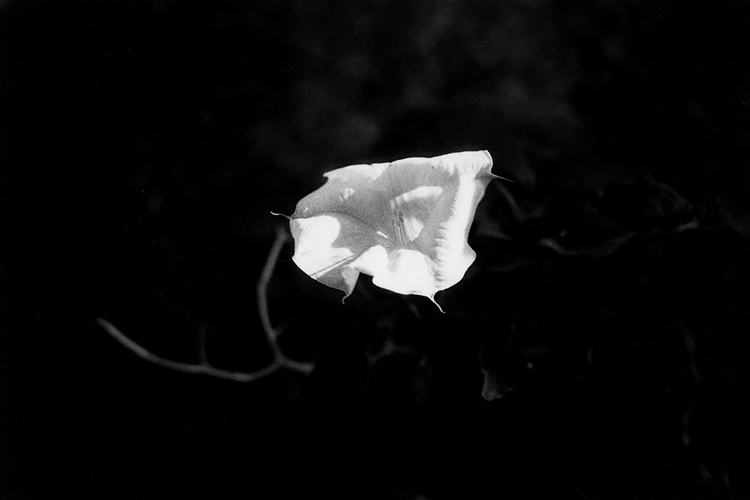 All images from Dark Messengers are Untitled, Silver Gelatin Prints, 2.75x4'', printed on 8x10'' Ilford semi-matte warm tone fiber paper. 2015
If you're lucky enough to be in the Albuquerque area this weekend, you could view Tarrah's silver prints at one gallery on Friday evening, and then on Saturday, February 6th at 5pm, you could go to
516 Arts
and see several pieces, these archival pigment prints, from two of Tarrah's other projects: Sismos79. These two intertwined series will be part of the group exhibition, At Home in the World which is the first show of 516 Arts' 10th anniversary year. This exhibition explores belonging and place, examining how we relate to each other, ourselves and our countries as globalization forces us to rethink issues of nationality, citizenship and migration.
The 1970s brought an unprecedented wave of migrants from the Andes and Amazon into Lima, Peru. Fleeing poverty and violence, they settled in sprawling slums, dramatically transforming the city's culture. Tarrah Krajnak's birth mother was one migrant in that explosive moment, but that is almost all the artist knows about her.
Marble Studies explores my own fractured relationship to this turbulent period in the history of Lima, Peru. In the summer of 2013, I returned to Peru and rented a studio in a crumbling mansion on the edge of a seaside town called Barranco. I stayed there for 3 months. This crumbling mansion had a history of its own- once a symbol of wealth and modernity it too had changed along with the city. In the 80's it was abandoned and then in the 90's it was the center of numerous unofficial rave parties with cracked marble pieces left under old chunks of broken wooden flooring. By 2013 it was not only my studio, but home to several homeless workers and dogs, 1 lost python, 2 cats, 1 painter, and a fashion photographer. I used the materials at hand- the marble became a surface to conduct my re-photographic experiments and the wood and glass were a way to call attention to the historical layering of time and place. Each day I roamed the markets and the streets of Lima collecting vernacular photographs and printed materials - including pornographic, political, and crime magazines - and other ephemera. Using these materials in my studio I photographed ensembles of layered objects, texts and images, creating new images and new meanings. I set out not to recover some stable, authentic identity hidden by the circumstances of my birth and adoption, but rather to pull together archival materials, found photographs, untold narratives, and images in an effort to patch together, reclaim, and invent something like a psychic history of that year, and locate myself within it.
Along with the opening of this exhibition, Tarrah will be giving an informal talk during the opening reception. And if this wasn't enough for an artist who is prolific and creating new work at a break neck pace, she has also curated and organized an interdisciplinary public lecture series called Unsettled Landscapes funded by the Mellon Art+Environment grant at
Pitzer College
where Tarrah teaches photography. She is currently busy hosting all these artists, writers, filmmakers and is very excited about the diverse voices represented as part of this series. Go, Tarrah, go! Catch this shooting star while you can and be on the look out for her next creation!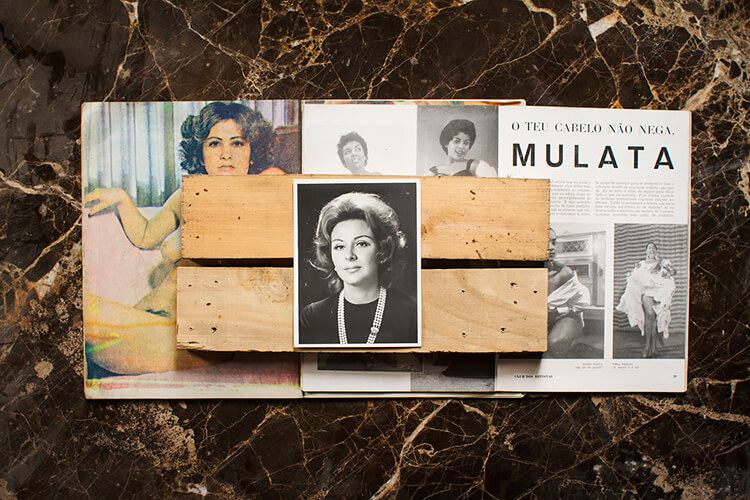 © Tarrah Krajnak - Mulata, Pigment Print, 28x42, 2014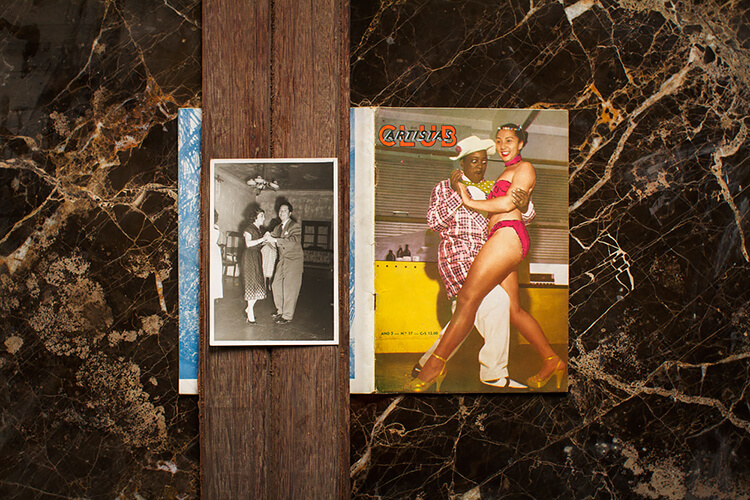 © Tarrah Krajnak - Dancers, Pigment Print, 28x42, 2014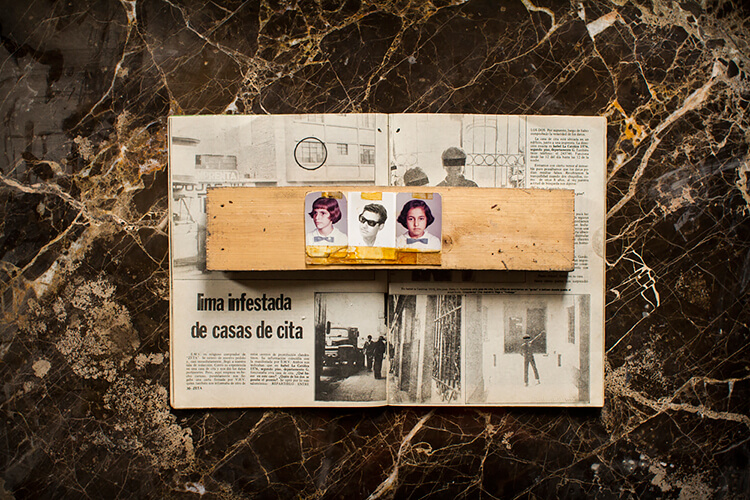 © Tarrah Krajnak - Lima Infestada, Pigment Print, 28x42, 2014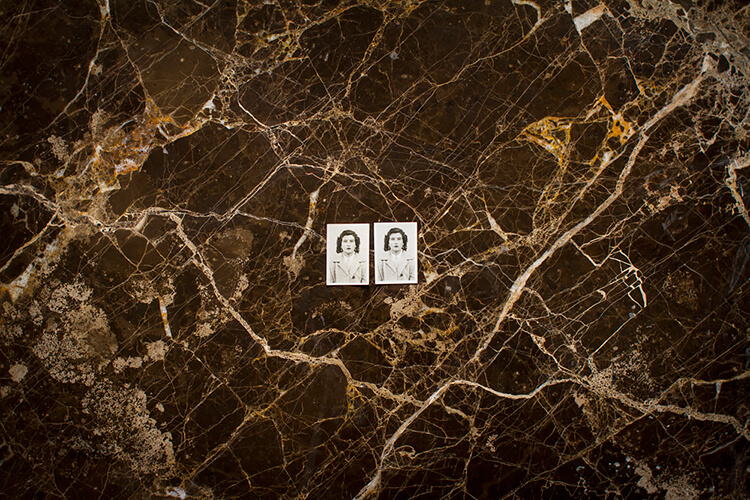 © Tarrah Krajnak - Twins, Pigment Print, 28x42, 2014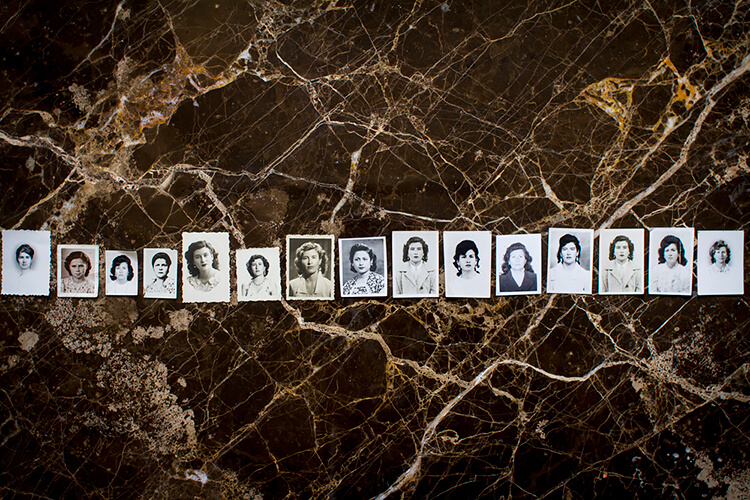 © Tarrah Krajnak - Line-up (Mi Sarita), Pigment Print, 28x42, 2014
Biography
Tarrah Krajnak was born in Lima, Peru in 1979. She received her MFA from the University of Notre Dame. She has exhibited at: Art13 London, Art Basel Miami, The National Museum of Women in the Arts, Center for Photography Woodstock, SF Camerawork, Newspace Center for Photography, Columbus Museum of Art, The Samuel Dorsky Museum of Art, Printed Matter's LA & NYC Art Book Fair, and metropcs gallery in LA among others. Krajnak is represented by Ampersand Gallery and Fine Books who recently published her first book South Sound in 2013 named one of the best photobooks of the year by Time Magazine, PhotoEye, and IndiePhoto. She received grants from the National Museum of Women in the Arts, Vermont Council for the Arts, The Vermont Community Foundation, and the Arizona Commission on the Arts. Her work has appeared in both print and online magazines including Nueva Luz, Camerawork, Ich Bin Ein Junge, and Killing the Buddha. Krajnak is currently based in Claremont, CA where she is an Assistant Professor of Art at Pitzer College. She taught previously at Cornell University and the University of Vermont.