Rubi Lebovitch
brought his series, Home Sweet Home to
PhotoLucida
in Portland in 2013. There he met with resounding success, scoring a number of solo shows with the strength of his work. I was drawn by the images and their humor and outrageousness. His photographs deal with domestic scenes captured in what initially appear to be very straightforward images. Some of the pictures entertain human scenarios while others focus on inanimate objects. Both sets of images are characterized by mystery, strangeness, and absurdity. Lebovitch twists familiar sights and builds new contexts, thus endowing the scenes with new meanings. Mundane objects and domestic spaces are transformed into something curious and surprising, and yet, as a parent, utterly familiar and often hilariously funny. As Lebovitch states, at times my photographs can be seen as an illusion of the Theater of the Absurd, an illustration which takes place in the house. My images do not contain a clear-cut story or plot. The characters are inscrutable to the viewers and difficult to identify; their relationship with the world around them is senseless and they fail to communicate. Rationality is substituted by a twisted and exaggerated worldview. I employ a multiplicity of objects, allowing the objects to grow stronger and take over reality; they occupy and control the space. In most of the photographs, the focus is on the objects, as such, they become the center of power, emphasizing loneliness and emptiness.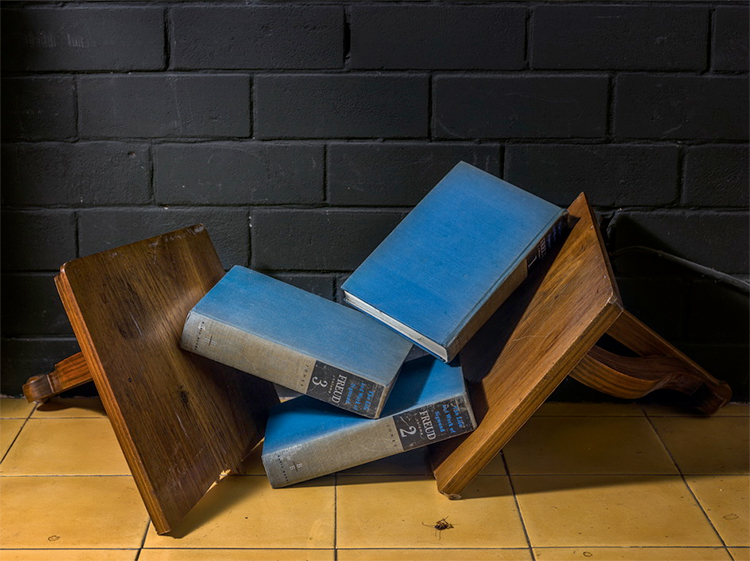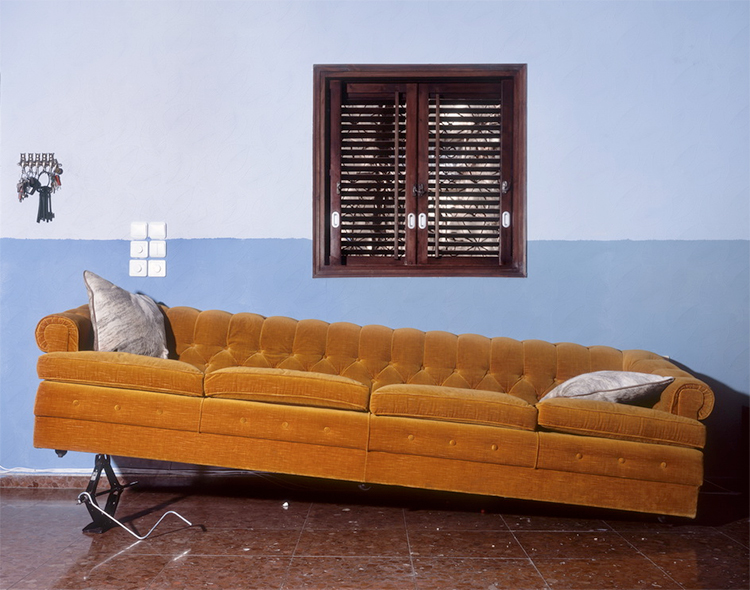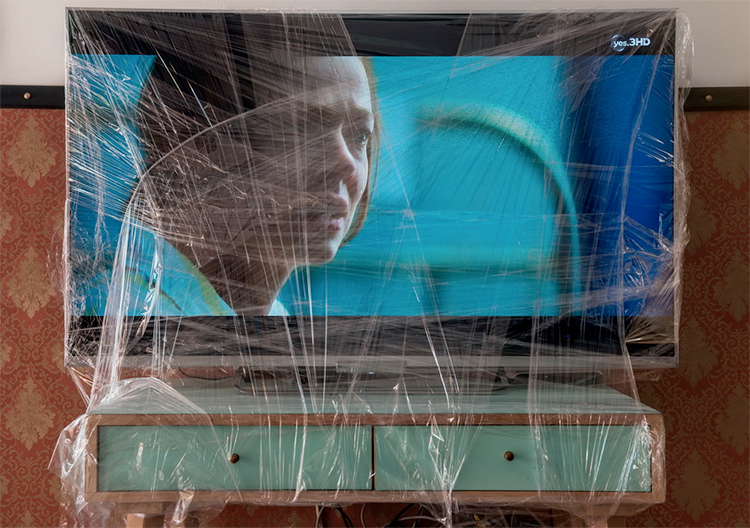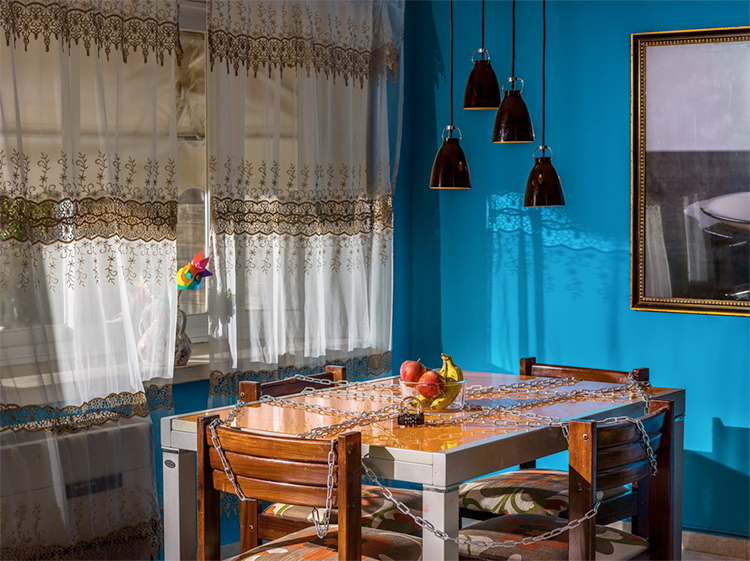 As a viewer, and as a mother and as a home owner, I see the chaos and the broken pieces of furniture or rather, altered and manipulated environments as perfectly and wonderfully dysfunctional. And instead of feeling the loneliness which the artist described, I feel a strange sense of joy that I'm not alone in this nonsensical world. Have a look at Levovitch's pictures yourself and then have a good laugh at how things can and could be. Luckily for those of you that have missed his exhibitions here and abroad, there is a book soon to be published.
Daylight Books
will be releasing Home Sweet Home in March, 2016 in the US. There will be a launch event in collaboration with
PhotoAlliance
on March 10, 2016 at
SFCamerawork
. Daylight will be presenting their spring line up of books as well as announcing their future publications. To help offset the costs of printing this limited edition book, Rubi Lebovitch is taking his first crack at a crowd sourcing campaign.
And lastly a big congratulations to Rubi for being recently selected as one of the
2015 Critical Mass Top 50!
This is a great honor and he is in good company in this year's elite group of 50 talented photographers!
Rubi Lebovitch is a photographer, living and working in Tel Aviv, Israel. He was born in 1974. His MFA in Art and photography was received from Bezalel Academy of Art and Design. His latest work is divided between staged domestic scenes and outdoors urban images from different cities around the world. The two approaches share a common aspect: they both deal with the relationships between people and the day-to-day objects around them, focusing on their peculiarities and at times accentuating their uncanny aspects.
His work was shown in various solo and group exhibitions in galleries and museums around the world. His Home Sweet Home series was shown in several Museums and galleries in the US, including the
Museum of Fine Arts Houston
, NewSpace Center for Photography in Portland, OR, RayKo Photo Center in San Francisco and the
Center for Fine Art Photography
in Fort Collins, CO.
Rubi's work received several prizes, including prizes from Moscow International Photo Award, Center Santa Fe, Kaunas Photo Star, Japan Media Art Festival and the Morton Mandel Fund. His work is held in many public institutions such as the Museum of Fine Arts in Houston, the Center for Fine Art Photography in Fort Collins and Leumi bank, and also in private collections in Israel and abroad.