Bangla Road on the island of Phuket in Thailand is a place of two worlds. During the day it is like any other street but after sunset, this 400-meter stretch of road transforms into a lively almost forbidden world. During the day, the girls remain hidden, but at night they come out to work.
Initially, you might feel uneasy or offended, but as you spend more time there, you start to realise that this is a normal way of life for them. Performing and showcasing themselves to attract tourists to buy drinks or pay for them to perform. They are self-assured and confident, and take pride in their identity and work. Many people would shun this type of place, but it gave me a feeling of resilience and strength. It's almost like their confidence had a contagious effect on me.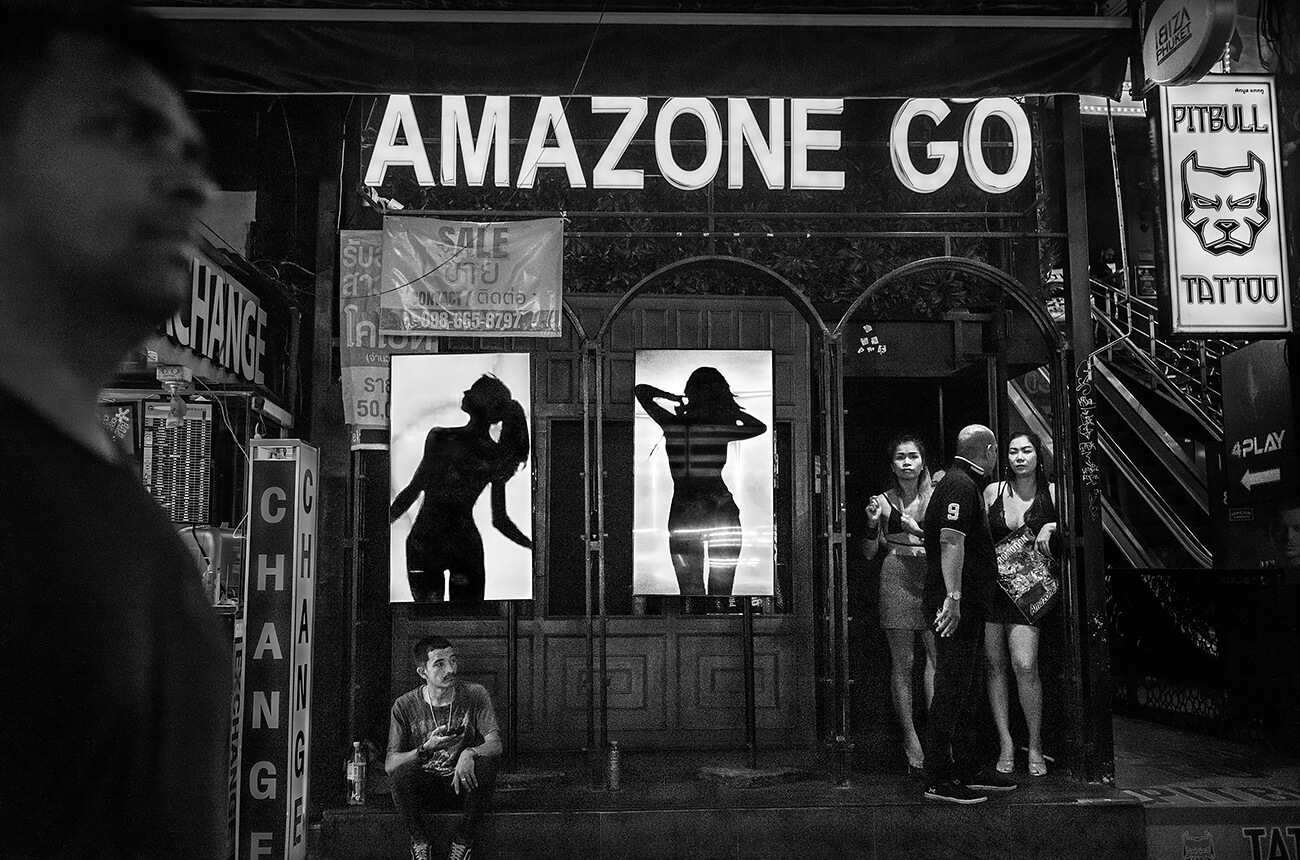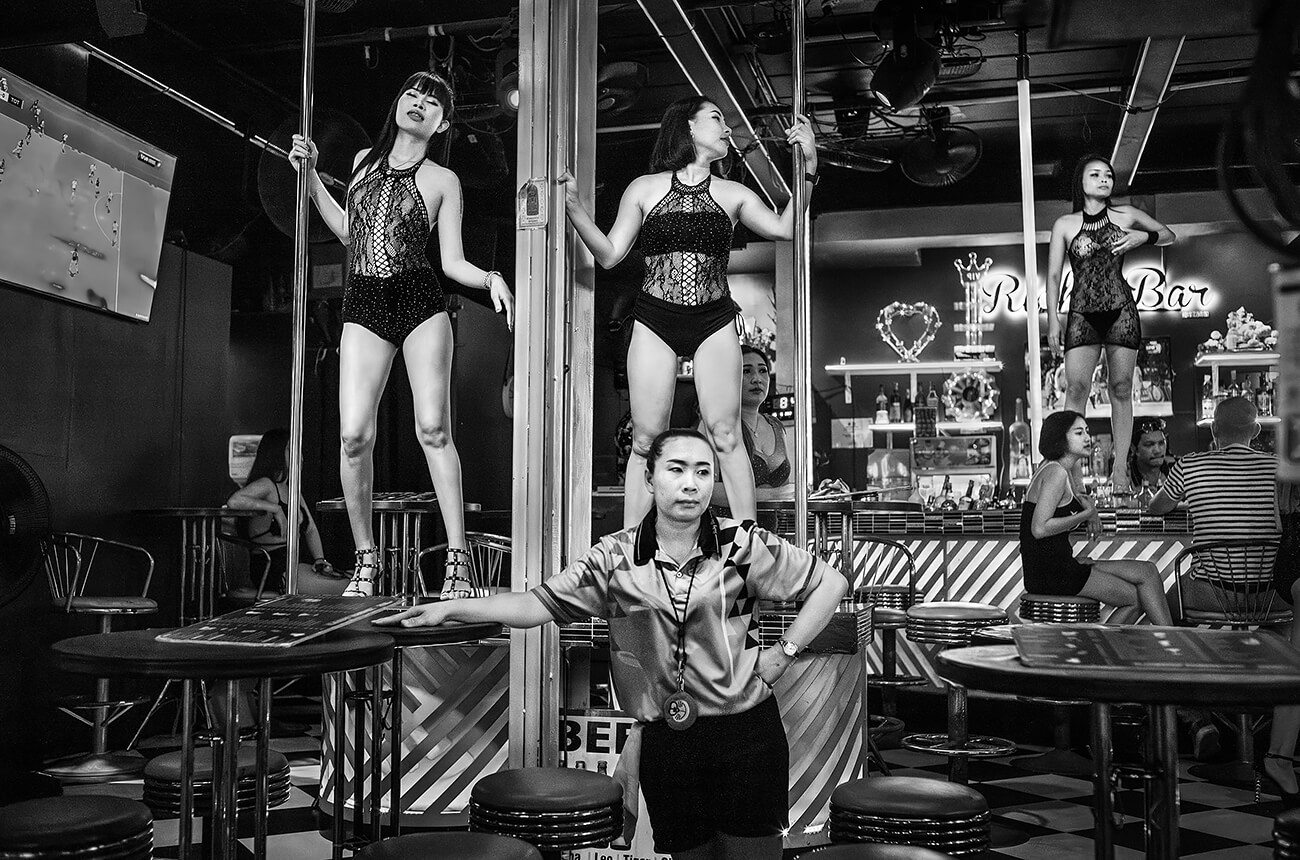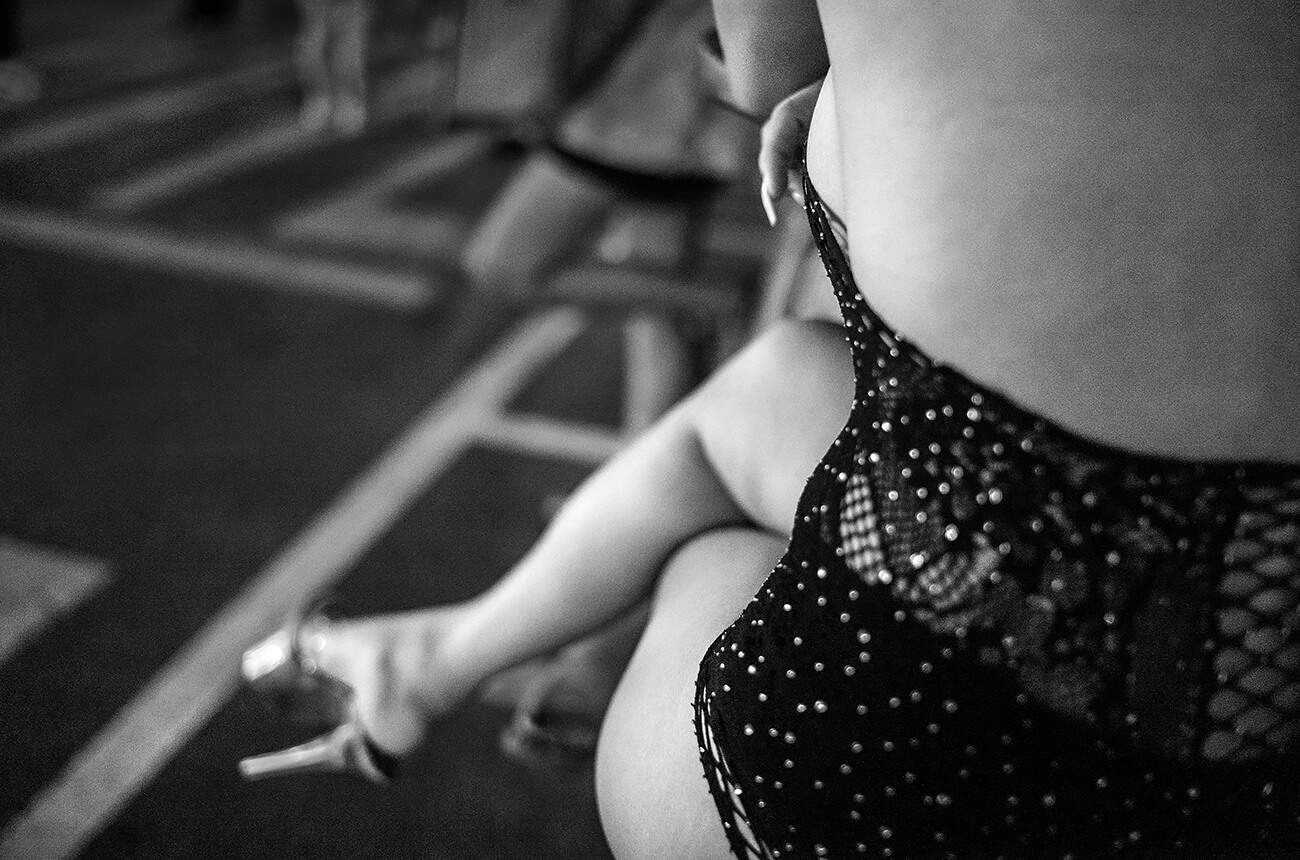 Tebani Slade
Tebani Slade is a fine art, street and documentary photographer based between Australia and Barcelona. Her approach to photography involves storytelling and seeking the truth in her observations.
She prefers to venture to unfamiliar destinations with an open mind, devoid of preconceived notions or generic perspectives. Armed only with her camera, Tebani allows events to unfold naturally, following the path that each location leads her on.
A former graduate of the Queensland College of Art, Australia she also holds a Master of Distinction with the NZIPP (New Zealand Institute of Professional Photography). She has received recognition and awards for her photography, which has been exhibited both nationally and internationally. Her work has been showcased in group exhibitions such as Women Street Photographers in Kuala Lumpur and the Indian Photo Festival, as well as the Women Street Photographers annual exhibition in New York and the MIA Photo Fair in Milan.
She was a finalist in the Australian Head On Photo Awards 2021 and 2022 and took first place in the 2022 Australian Mono Awards. In 2023 she was a finalist in the Mullins Conceptual Photography Prize and was awarded Australian Documentary Photography of the Year with the NZIPP.
Her work has been featured in numerous publications including Australian Photography Magazine, Aust Capture Magazine, Aust Commercial Photography, Black & White Photography (UK edition), B&W (US edition), Nikon UK, The Guardian Australia, Loud & Luminous Book 2020 (a Celebration of Australian Women Photographers).