We are thrilled to announce the winners of the Vital Impacts Environmental Photography Grants: Musuk Nolte of Mexico and Peru and Tailyr Irvine of the Salish and Kootenai tribes in western Montana (USA). Each will receive $20,000 to document solution-based environmental initiatives in their communities.
Honorable mention designations were also given to Ingmar Björn Nolting (Germany), Daylin Paul (South Africa), Fatma Fahmy (Egypt), and Edgar Kanaykõ Xakriabá (Xakriabá Indigenous people, Brazil)
THE GRANTS
The purpose of our grants program is to support and encourage visual storytellers to create long-term documentary photography projects with local communities who are working to protect the environment and wildlife.
''Environmentalists, Indigenous peoples, and scientists have been sounding the alarm about the biodiversity crisis for more than half a century, yet no meaningful action has been taken,'' says Vital Impacts founder Ami Vitale. ''As photographers, we are in a unique position to inform and influence change, but pressing the shutter is just the start. For images to have significance, they need to tell a story and reach people.''
''Our hope is that these grants and mentoring programs will foster and support other ways of seeing,'' says Ami. ''We want to create opportunities and space at this critical moment for the next generation of environmental storytellers to explore the most complex environmental issues with originality and nuance.''
The grants fund visual stories that highlight solution-based environmental initiatives, and are designed to give the recipients time and intellectual freedom to produce a body of work over 12 months. The Vital Impacts team also provides mentorship and guidance to the recipients of the grant over the course of its implementation. This year, we received 372 submissions from 68 countries.
''The quality of proposals submitted and the geographic diversity was incredible given that this was the first year for the grants. It really speaks to the impact that this team has made through their other initiatives,'' says judge Kathy Moran. ''While working with Ami and Eileen, I was continually struck by their dedication to the importance of supporting community-based storytelling and to offering outreach to emerging talent. Vital Impacts is the new newsroom, a place where we can grow and share and continue to produce the environmental stories that must be shared.''
THE WINNERS
Musuk Nolte
is a Peruvian-Mexican photographer, documentalist, and editor. His work strives between documentary and artistic photography to approach social issues, such as memory and environmental depredation. His project will examine Peruvian communities reviving ancestral water harvesting practices, planting queñual shrubs, combating climate change, and improving water access.
Judge Sabine Meyer, Photography Director, National Audubon Society, says, ''This is such a beautiful hopeful story on ancestral water harvesting practices; instead of focusing on scarcity and despair, we get to learn that there are ways to combat climate change one shrub at a time. We also get to learn that solutions have existed for a long time — this story will give a voice to experts and amplify their knowledge in ways that will resonate at a larger scale.''
''I am eager to see how he translates this understanding to tell of the intricate, centuries-old relationship Indigenous Andean communities at the roof of the world have with water, and what connections we can draw with others elsewhere around the globe,'' adds David Barreda, Senior Photo Editor, National Geographic. ''By centering local expertise, Nolte amplifies the voices and wisdom of the Indigenous people, offering nuanced perspectives that are often overlooked in mainstream narratives surrounding environmental conservation.''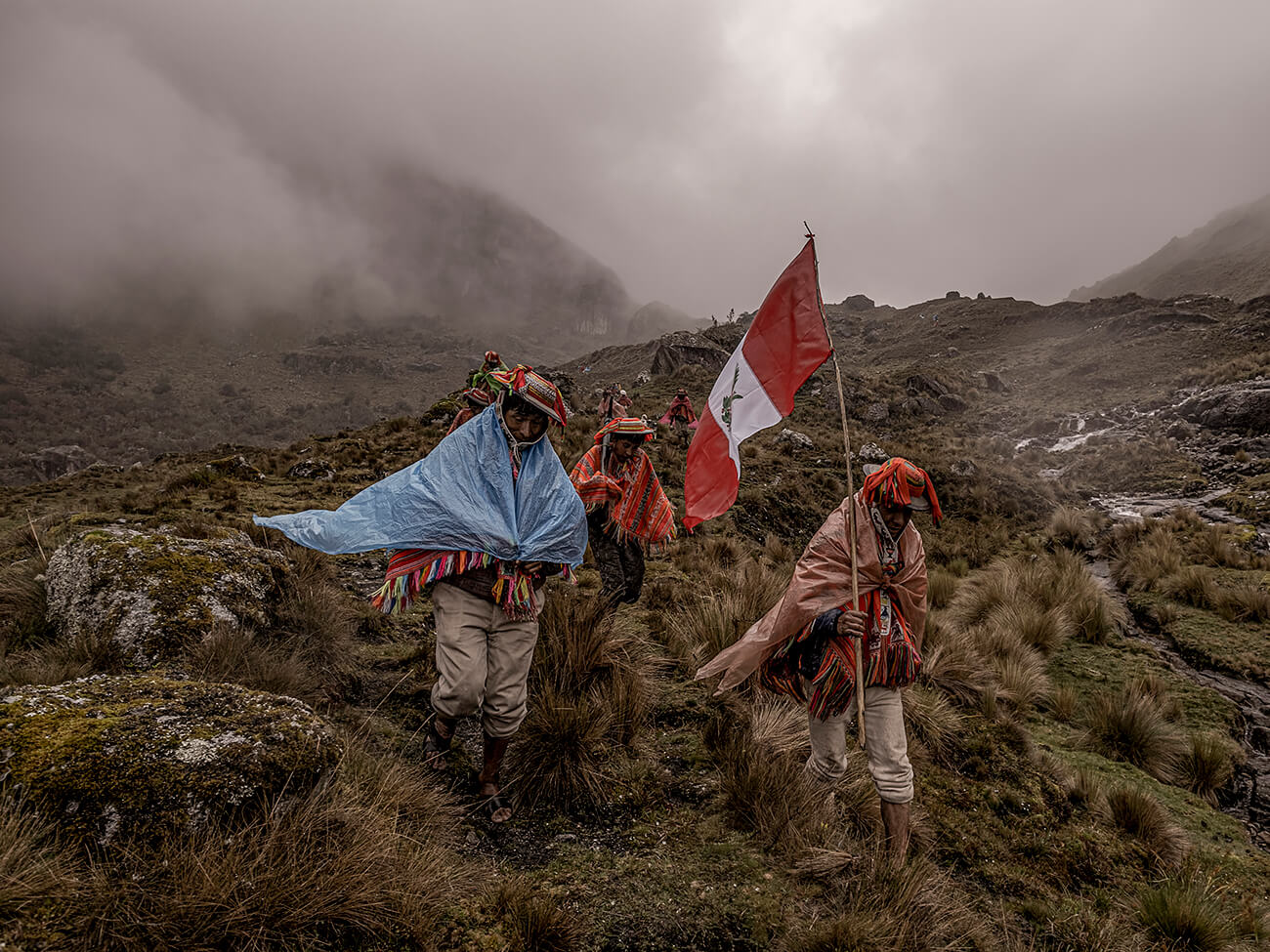 © Musuk Nolte, Winner / Courtesy of Vital Impacts
Tailyr Irvine
is a Salish and Kootenai photojournalist born and raised on the Flathead Indian Reservation in western Montana. Her work focuses on providing in-depth representations of the lives and complex issues within the diverse communities that make up Native America. She will document the change of stewardship of public lands — many of which were taken illegally — back to tribal nations.
''Tailyr Irvine's proposal is not only an important national story, it very well may lead to larger understanding in how members of society understand tribal rights internationally,'' says David Barreda. ''As Salish and Kootenai herself, Irvine's intimate understanding of the community and its nuances will allow her to pursue this story in more than a simple visual documentation. Irvine's existing body of work details such subtle and complex stories, I fully expect this project, in her hands, to bring her to new heights in storytelling and a more wide-spread understanding of the real-world experiences of her community.''
Speaking to the projects overall, David Barreda says, ''The significance of photographers hailing from the areas and cultures they capture lies in their ability to authentically depict the narratives and experiences of their communities. Irvine and Nolte's personal connections to their sources and their stories foster trust and enable them to delve deep into the lived realities of the people they photograph. This cultural representation not only ensures accurate storytelling but also challenges prevailing stereotypes and fosters greater appreciation for diverse cultures. I eagerly await to see what stories they have to tell with the support of Vital Impacts.''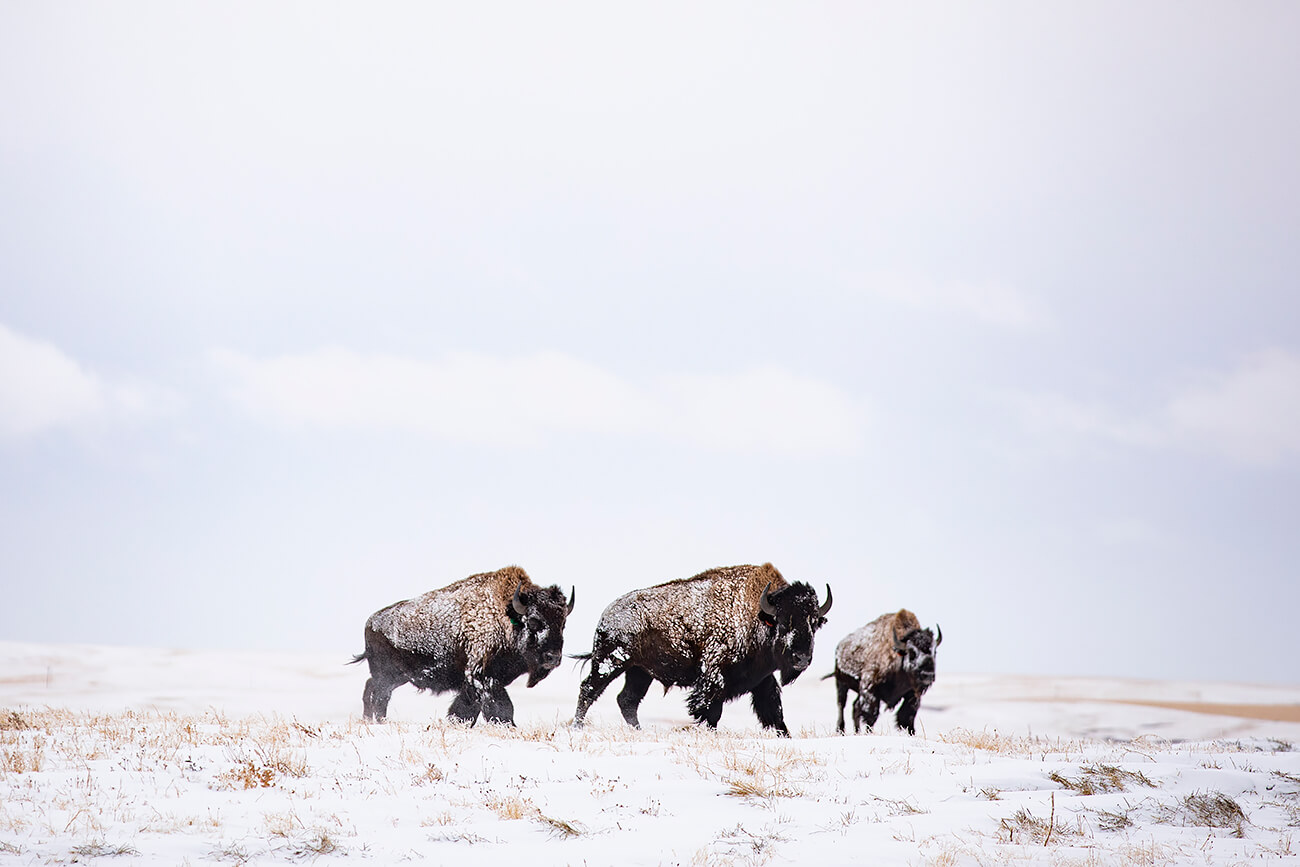 Buffalo walk along a hill on Turtle Mound Buffalo Ranch on November 9, 2020 on the Fort Peck Indian Reservation in Montana. © Tailyr Irvine, Winner / Courtesy of Vital Impacts
JUDGES
The judges for this year's grants and mentoring program were: David M. Barreda, Senior Photo Editor, National Geographic Magazine; Jeff Campagna, Photo Editor, Smithsonian magazine; Sabine Meyer, Photography Director, National Audubon Society; Kathy Moran, former Deputy Director of Photography, National Geographic; Fiona Shields, Head of Photography, The Guardian; and Lindokuhle Sobekwa, Photographer, Magnum Photos.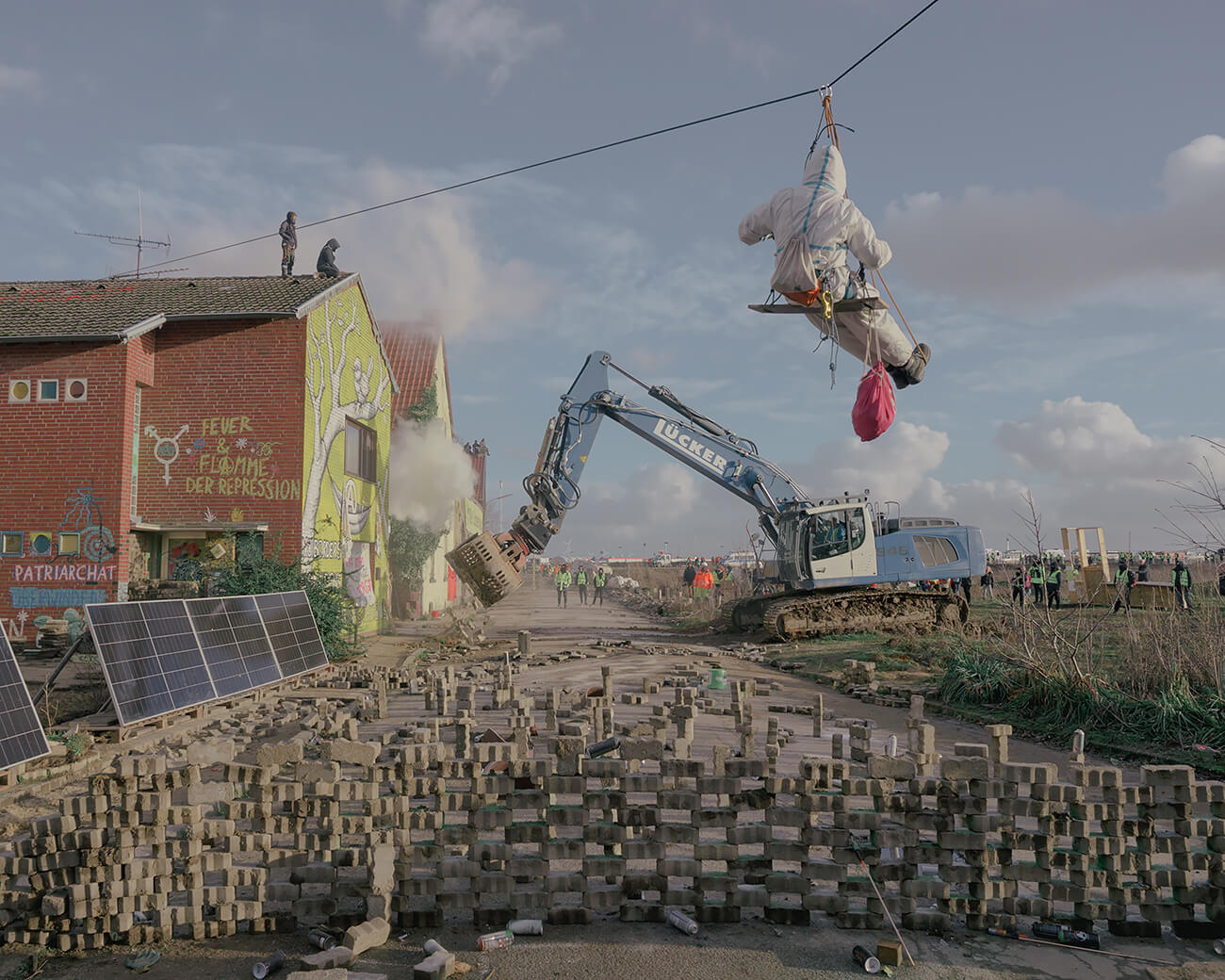 Evacuating Activists from Coal Mine Village, An excavator clears barricades on the first day of the eviction of Lützerath, Germany on January 11, 2023. © Ingmar Björn Nolting for the New York Times, Honorable Mention / Courtesy of Vital Impacts
MENTORSHIPS
Vital Impacts is also offering a mentorship program to 50 applicants for the Vital Impacts Environmental Grant. Participants will be paired with either an editor or a leading environmental photographer over a 12-month period to help them develop their photographic project. Mentees will also take part in the Vital Impacts lecture series. We will be featuring monthly talks that will be both inspirational and provide an opportunity for photographers to connect with one another, editors, and scientists around the world.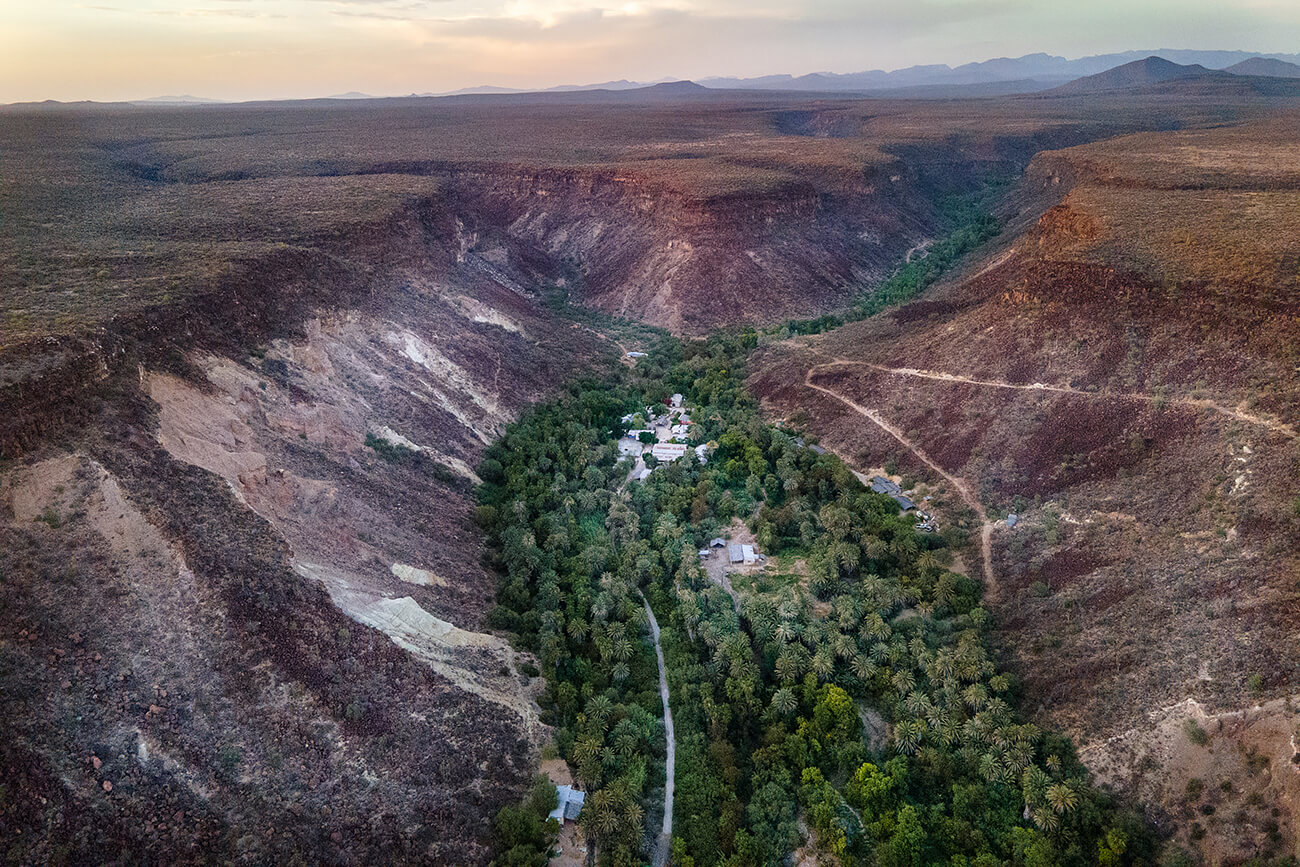 An aerial view of San Jose de Gracia - a community nestled in the middle of the Pacific coast of Baja California, Mexico, July, 2021. The community claims that it was founded 200 years ago, but today there are only 21 members living there full time. As with many other small communities, water is the reason why they are able to settle and live in their surroundings. However the rainy season has shifted, leaving their community without a waterfall flowing off the canyon as one used to. © Sofia Aldino / Courtesy of Vital Impacts
The mentorship recipients are:
Abigail Dias, USA, Adra Pallón, Spain, Alejandra Rajal, Mexico, Alexandra Moana King, Cook Islands, Angela Ponce, Peru, Anthony Mbogori, Kenya, Billy Miaron, Kenya, Daniel Kim, USA, David Herasimtschuk, USA, Daylin Paul, South Africa, Dylan Habil, Kenya, Edgar Kanaykõ Xakriabá, Brazil, Ethan Freese, USA, Fatma Fahmy, Saudi Arabia, Garry Lotulung, Indonesia, Grey Jensen, USA, Ingmar Björn Nolting, Germany, Jessica Hadley, USA, K M Asad, Bangladesh, Karoliina Kase, Australia, Katarzyna Ślesińska, Poland, Kate Vylet, USA, Katherine Cheng, Canada, Kefilwe Monosi, Botswana, Kunga Tashi, India, Kyle Obermann, USA, Light Oriye, Nigeria, Mahdi Barchian, Iran, Maíra Erlich, Brazil, Marlon del Aguila Guerrero, Peru, Martha Mutiso, Kenya, Marvin Mwarangu, Kenya, Masood Sarwer, India, Mehdi Mohebipour, Iran, Michael Eko, Indonesia, Michael Mbwambo, Tanzania, Nametsego Edwin Morolong, Botswana, Nicole Holman, Canada, Odysseas Chloridis, Greece, Rafael Vilela, Brazil, Ranita Roy, India, Sandra Ramírez Giraldo, Argentina, Sebastian Lopez Brach, Argentina, Seth Berry, USA, Sofia Aldinio, Argentina, Sofía Jaramillo, USA, Sofia Lopez Mañan, Argentina, Stephanie Foden, Canada, Stuart Tibaweswa, Uganda, Swastik Pal, India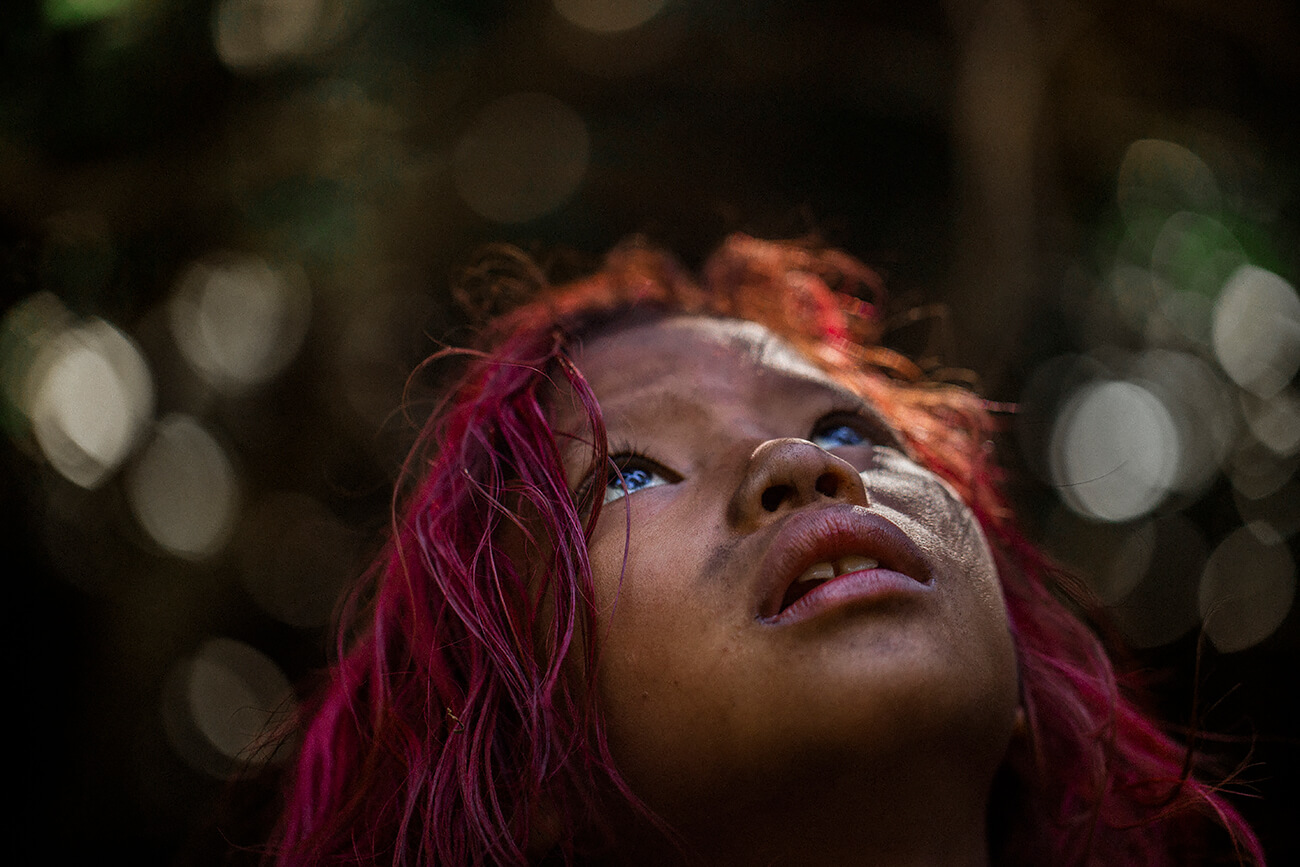 Manuela Vidal, a young Guarani Mbya indigenous from Itakupé village in São Paulo, walks through burnt-out area after a fire of unknown origin in Guarani land. © Rafael Vilela, Mentorship Recipient / Courtesy of Vital Impacts
SPEAKER SERIES
We have invited every applicant to be a part of our monthly mentorship speaker series, which is intended to foster community, spark creativity, and inspire positive change by amplifying the voices and bold ideas of original thinkers. These compelling talks bring to life the biodiversity crisis and the people and programs working toward a sustainable future.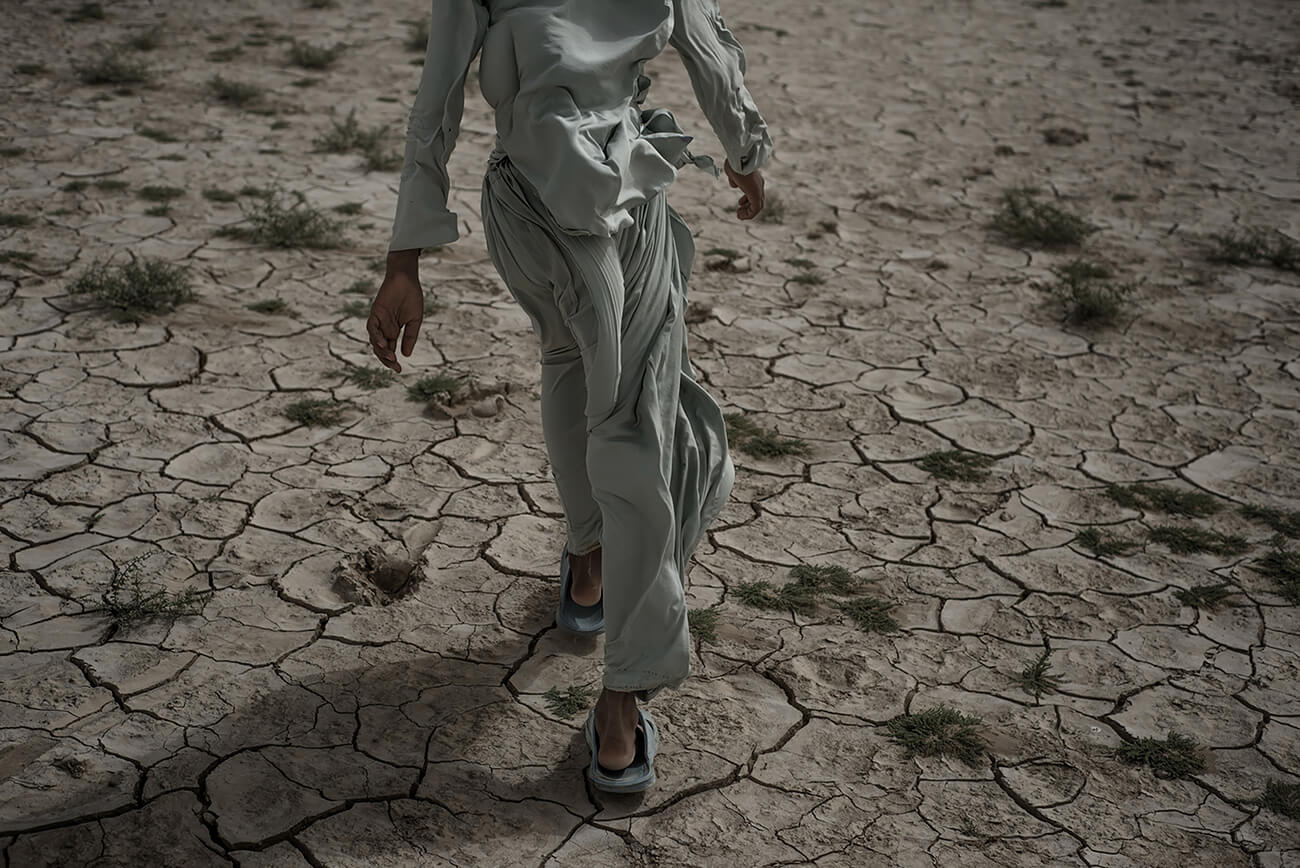 © Mahdi Barchian, Mentorship Recipient / Courtesy of Vital Impacts
ABOUT VITAL IMPACTS
Vital Impacts is a women-led 501(c)(3) nonprofit organization founded by National Geographic photographer and filmmaker Ami Vitale and Eileen Mignoni.The mission of our nonprofit is to support organizations that are protecting people, wildlife, and habitats, and the storytellers who share their stories.
In our first year, Vital Impacts parlayed a generous startup grant of $25,000 into more than $2,000,000 through the sale of fine-art prints and donations. We passed these profits onto unique conservation and humanitarian efforts around the globe and created programming to foster and support the next generation of photographers and storytellers working to tell environmental stories in their communities.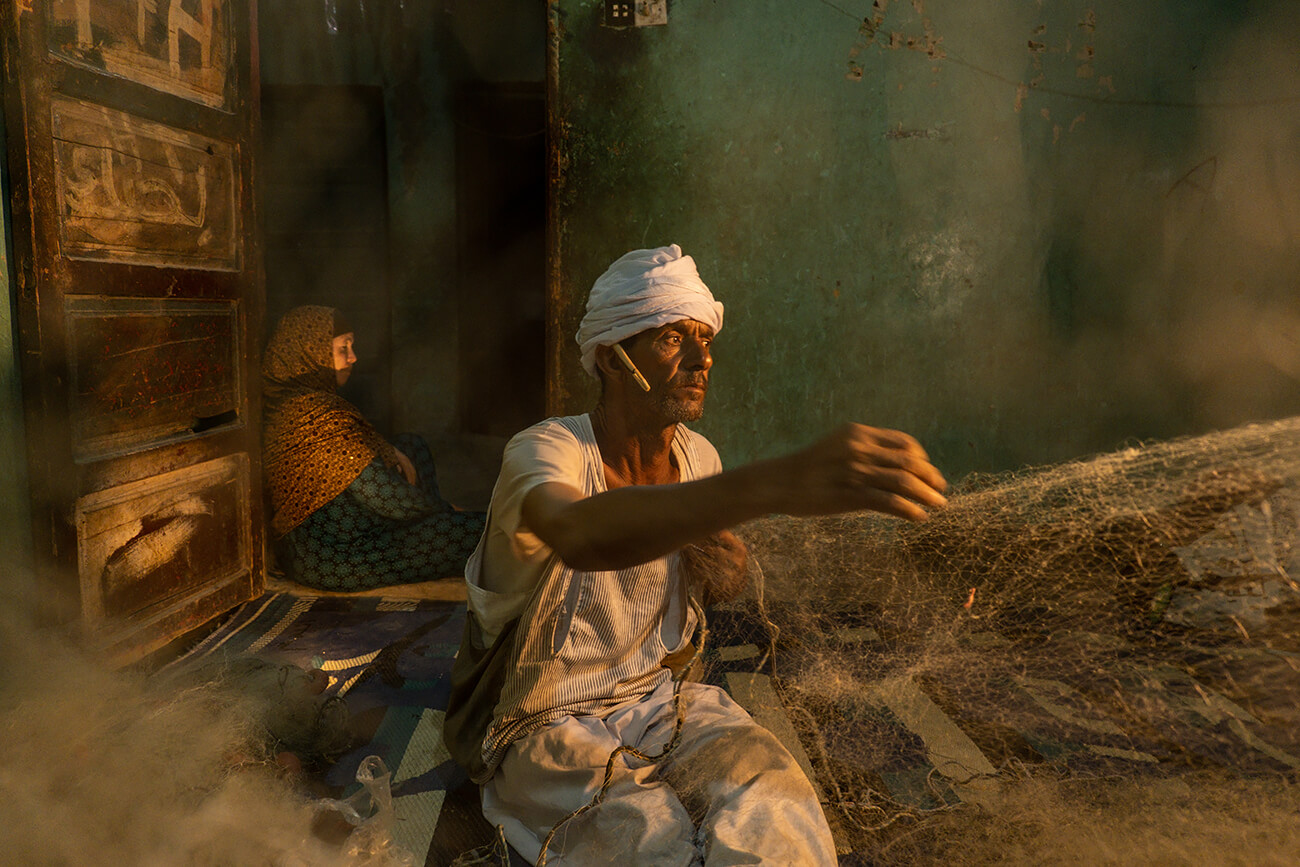 The Lost Lake, Darabala Abdel Hadi, 61, fixes his fishing nets in his house, Fayoum, Egypt, on Sep 8, 2022. ©Fatma Fahmy, Honorable Mention / Courtesy of Vital Impacts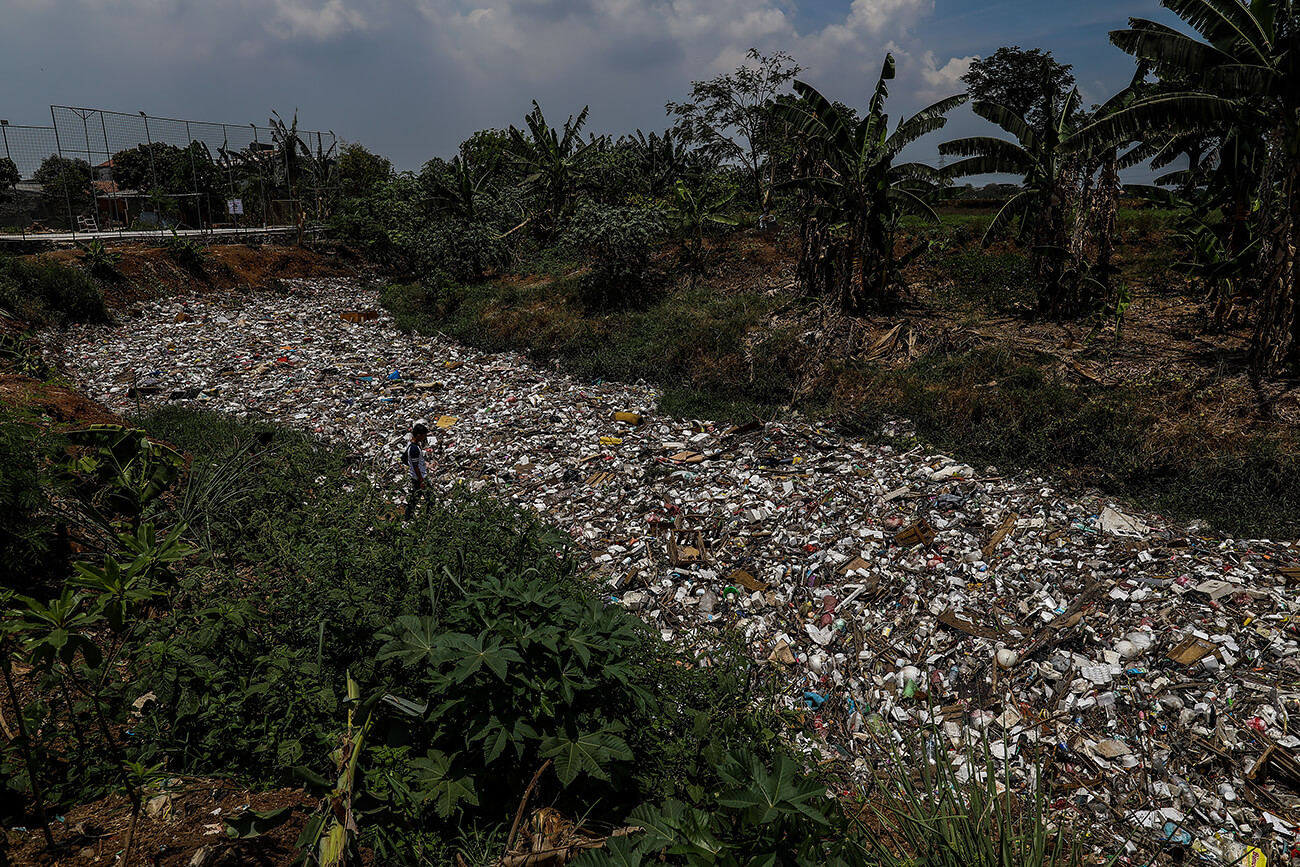 Life Along The World's Most Polluted River © Garry Lotulung, Mentorship Recipient / Courtesy of Vital Impacts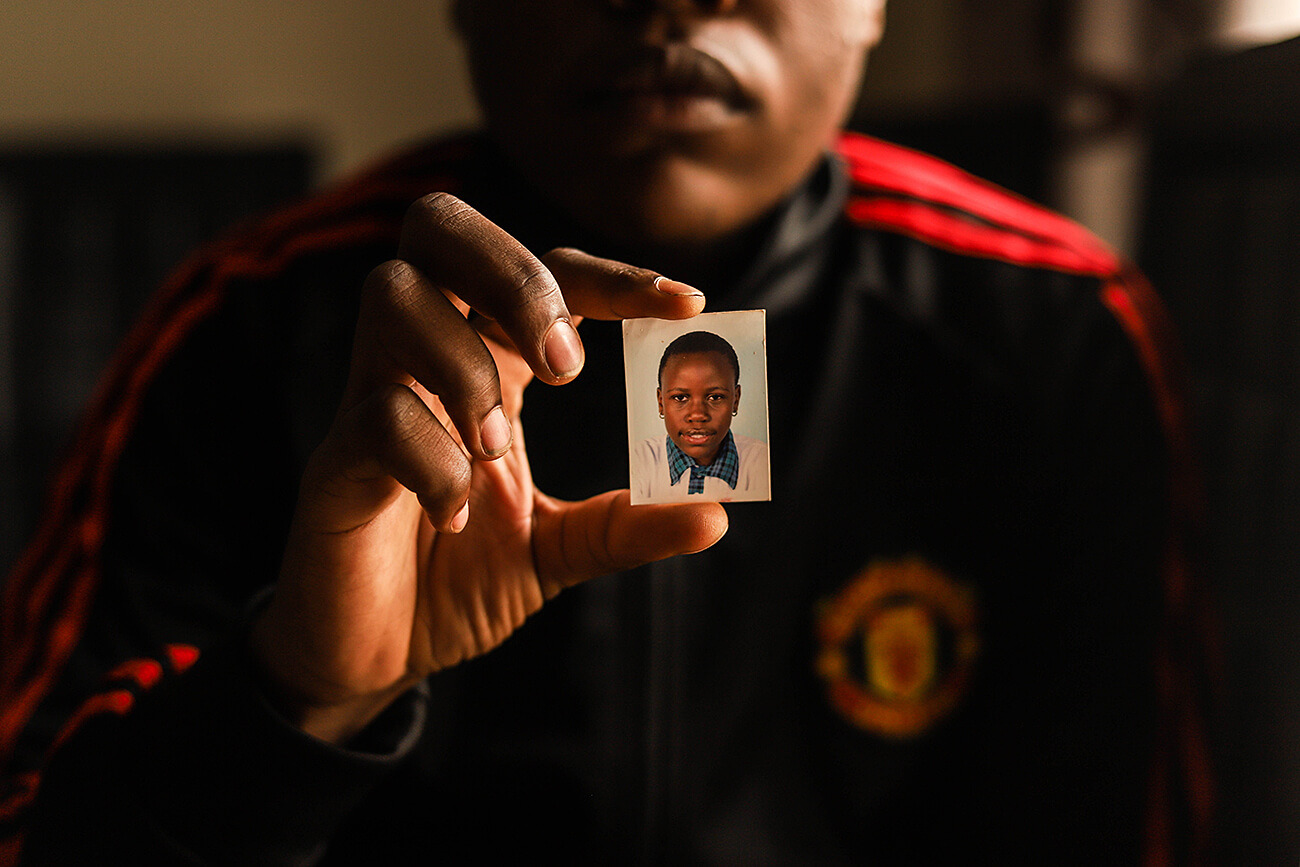 © Kefilwe Monosi, Mentorship Recipient / Courtesy of Vital Impacts