Trent Davis Bailey
was sitting across from me at a jam-packed portfolio review/fundraiser in San Francisco three years ago. It was chaos and the room was noisy and packed, a party and a review happening simultaneously. Trent, all 6'6 of him (or is it 6'9?), squished into a corner with a box of prints, attempted to talk to me about his pictures over the din. He didn't need to speak. They spoke for themselves. Color photographs shot on film with both medium and large format cameras, the light of the dying day in the fall, the lushness of the grass in the summer, the quiet of the land before a storm, the barrenness of winter and those left behind. I didn't know this place, but it felt familiar, and there was a subdued sadness to the pictures, even though they were so beautiful. It's rare to be with an image that makes the rest of the world drop away and there I was, with a box those impactful images, forgetting the tumult around me.
In the midst of the conversation about his project, The North Fork, Trent was asking me if I thought he should go to the California College of the Arts in San Francisco Bay Area or the School of Visual Arts in New York City to pursue his MFA in photography. Be here in the west, where there is land and space and not so many hours driving between the place where these pictures were made and where he would study? That seemed like the logical choice.
CCA
was lucky to have won that battle between the east and the west.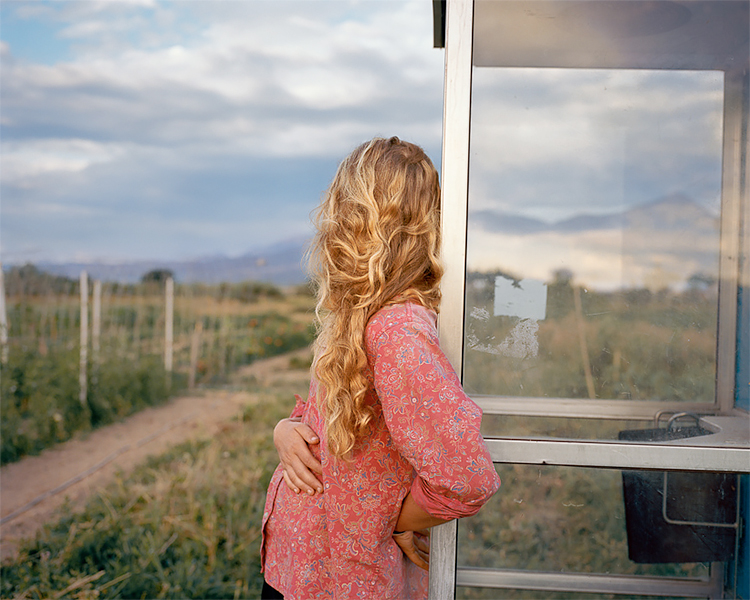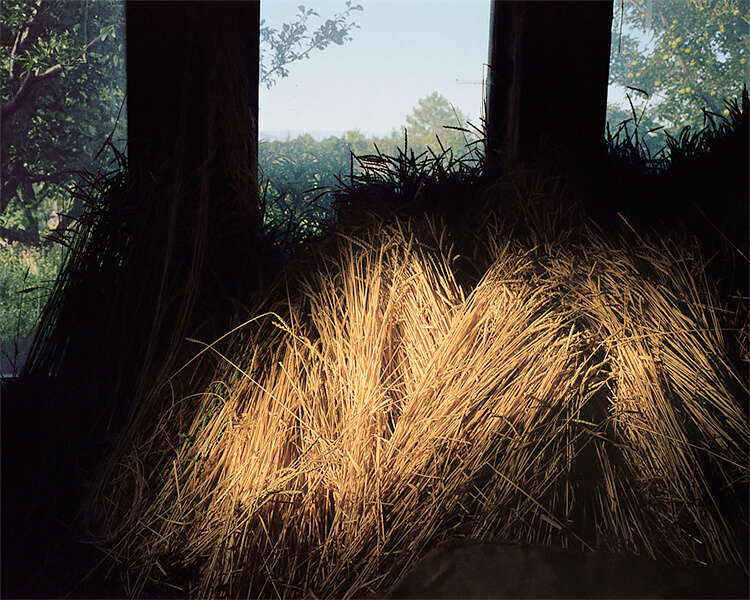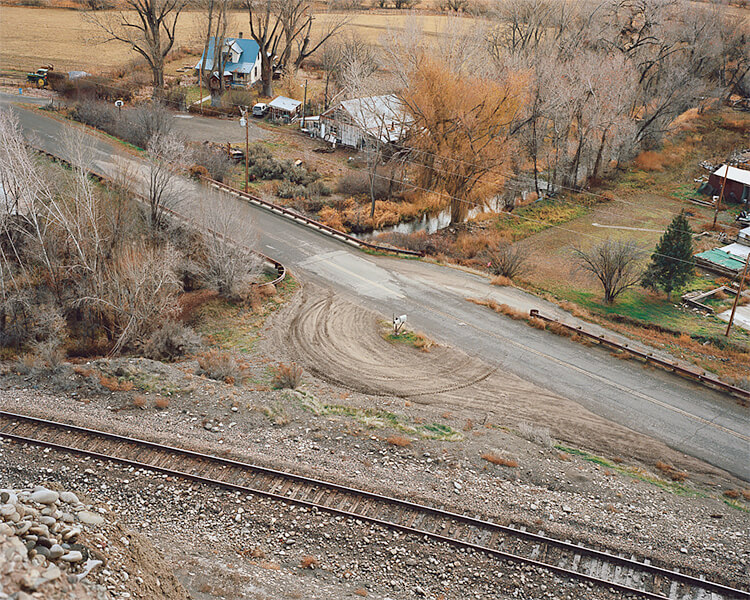 When discussing The North Fork project, Bailey describes the world that appears in his photographs as a place in his imagination and a valley in his home state of Colorado. He continues,
It is a land of mesas and plains sheltered by deep wilderness, precipitous canyons, sloping forests, and ragged peaks.
He also recalls his first connection with the valley and how those memories eventually invited him back there:
When I was seven years old, my dad brought me to the North Fork for the first time. My dad's older brother lived there with his wife and their seven kids. Their home was a large rectangular army tent assembled at the base of a mountain. Their backyard had three ponds and a garden where they grew their own food, and beyond that, a dense forest of juniper trees where I imagined coyotes, black bears, and mountain lions lurked.

I was intrigued by my cousins' world and I envied their freedom. It seemed as if they were on a never-ending adventure that was both exciting and terrifying, and - most striking to me - it was an experience that was shared by their whole family. However, in the years that followed, my dad and his brother had ongoing personal disputes, which led to a falling out. Disappointingly, I would no longer visit the valley, but my memories of it remained.

Almost 20 years later, I returned to the North Fork. I have since used photography to piece together a map of my experience of this valley's landscape and inhabitants-as well as my own emotionally complicated terrain of memory and family. Today, this valley contains the highest concentration of organic farms in the state of Colorado, and it is also home to ranches, vineyards, coalmines and a training facility for renewable energy and sustainable building. With my ongoing project, The North Fork, I make photographs that answer to my personal longings and childhood recollections, and pose questions about what kind of life is possible in this rural American valley.
The strength of this work garnished him not only representation at the
Robert Koch Gallery
in San Francisco immediately upon his graduation from CCA, but it also earned him an artist residency at the renowned
Anderson Ranch Arts Center
in the spring of 2016. Luckily for Trent, Anderson Ranch is located not so far from this valley of his dreams and memories so the story can continue. This is fortunate for us viewers as well. I'm looking forward to seeing more great accomplishments from Trent Davis Bailey.