In 1975 Meryl Meisler moved to New York City. Two years later its most notorious and celebrated nightclub, Studio 54, opened its doors. Meisler immersed herself in the nightlife scene and began to make images of Studio 54's colorful pleasure-seekers, along with some of its most noted party-goers such as Andy Warhol. The photographer states,
''When Studio 54 opened, my friend JudiJupiter got us on the guest list as photographers. The doorman took a liking and parted the door for us night after night. Studio 54's fabulous changing décor, DJs, sound system, and incredible crowds of diverse ages, races, ethnicities, sexual orientations, and gender identities were thrilling.''
Fueled by the excitement of Manhattan's exploding club scene of the late 70s, Meisler photographed fashionable night revelers and celebrities at a number of other hedonistic havens that popped up throughout the City. Legendary clubs such as Copacabana, Paradise Garage, Hurrah, Xenon, GG's Barnum Room, CBGB, and erotic Go-Go bars, provided an endless and diverse array of extravagant subjects immersed in dance and party spectacles. Each venue had its own unique identity, clientele, and energy. Some club-goers who were unable to gain admission to Studio 54 or wanted a change of scenery explored the crowd, vibe, and music at other night spots. Meisler adds, ''On nights off, club owners and cohorts would party at other discos.'' It was on one of these evenings that Meisler photographed Halston and Studio 54 co-owner Steve Rubell comfortably huddled together on a couch at the club Hurrah.
A monogamous relationship, full-time art teaching job, and the onset of the AIDS epidemic prompted the photographer's foray into nightlife culture to dramatically slow down around 1981. Meisler kept her collection of images to herself, as a sort of private visual memoir, until an encounter in 2014 at the drag & burlesque bar BIZARRE, in Bushwick. Many of the club's performers and the scene they created were reminiscent of the freedom and energy that abounded during New York City's nightlife heyday in the late 70s. This emerging scene with its emphasis on inclusion, costumed spectacles, and over-the-top revelry inspired Meisler to exhibit her earlier nightlife photos and, once again, document these venues of unbridled celebration.
Dance and performance take center stage in many of Meisler's current images taken at clubs like Bushwick's House of Yes and Bartschland's roaming parties. These new club scenes with drag queens and kings, bodacious burlesque performers, acrobats, magicians, dancers, and disco divas add to the continuum of NYC's nightlife culture — honoring and elevating the dynamic spirit set forth by prior generations of party-goers.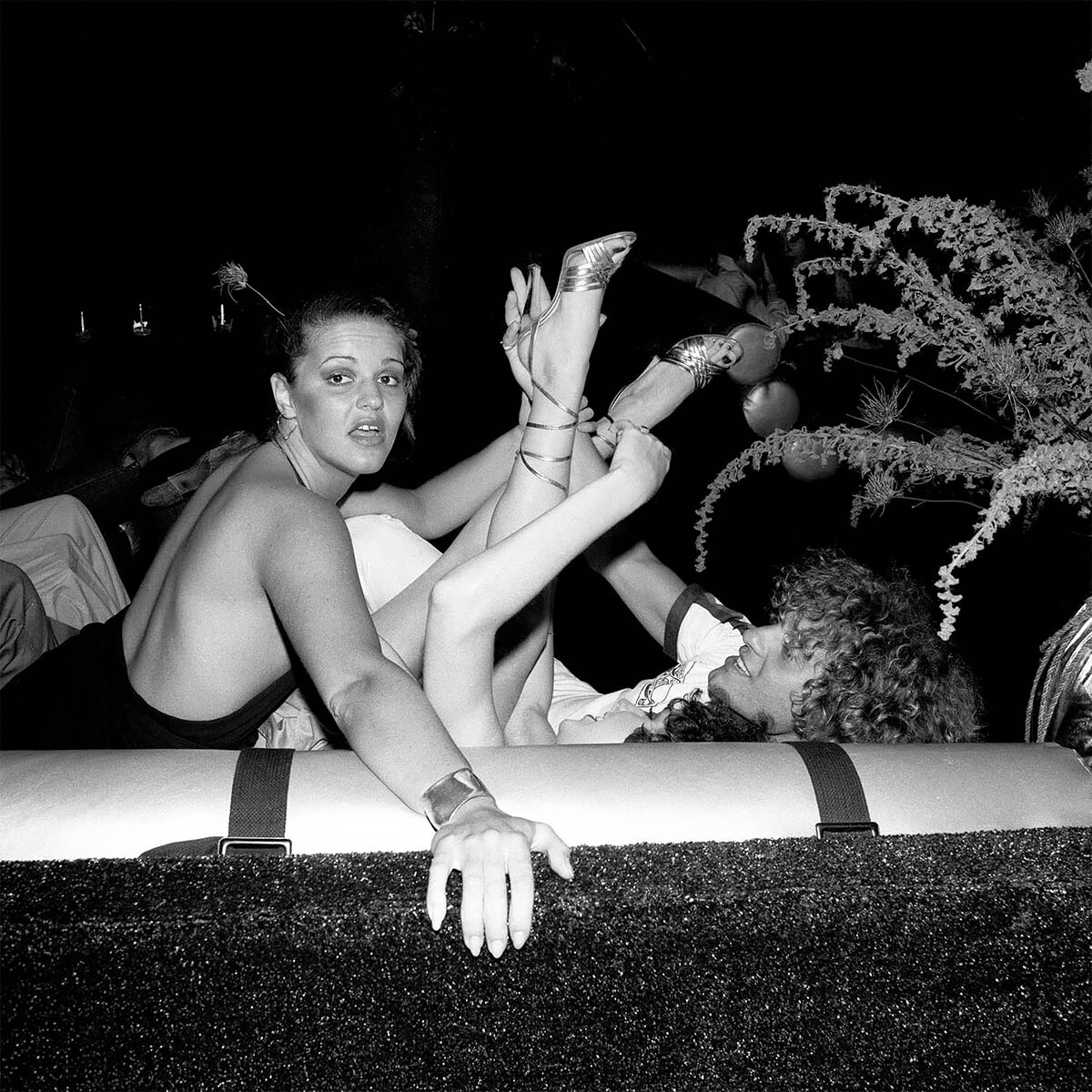 Admiring Legs Up on Studio 54 Couch NY, NY June 1977 © Meryl Meisler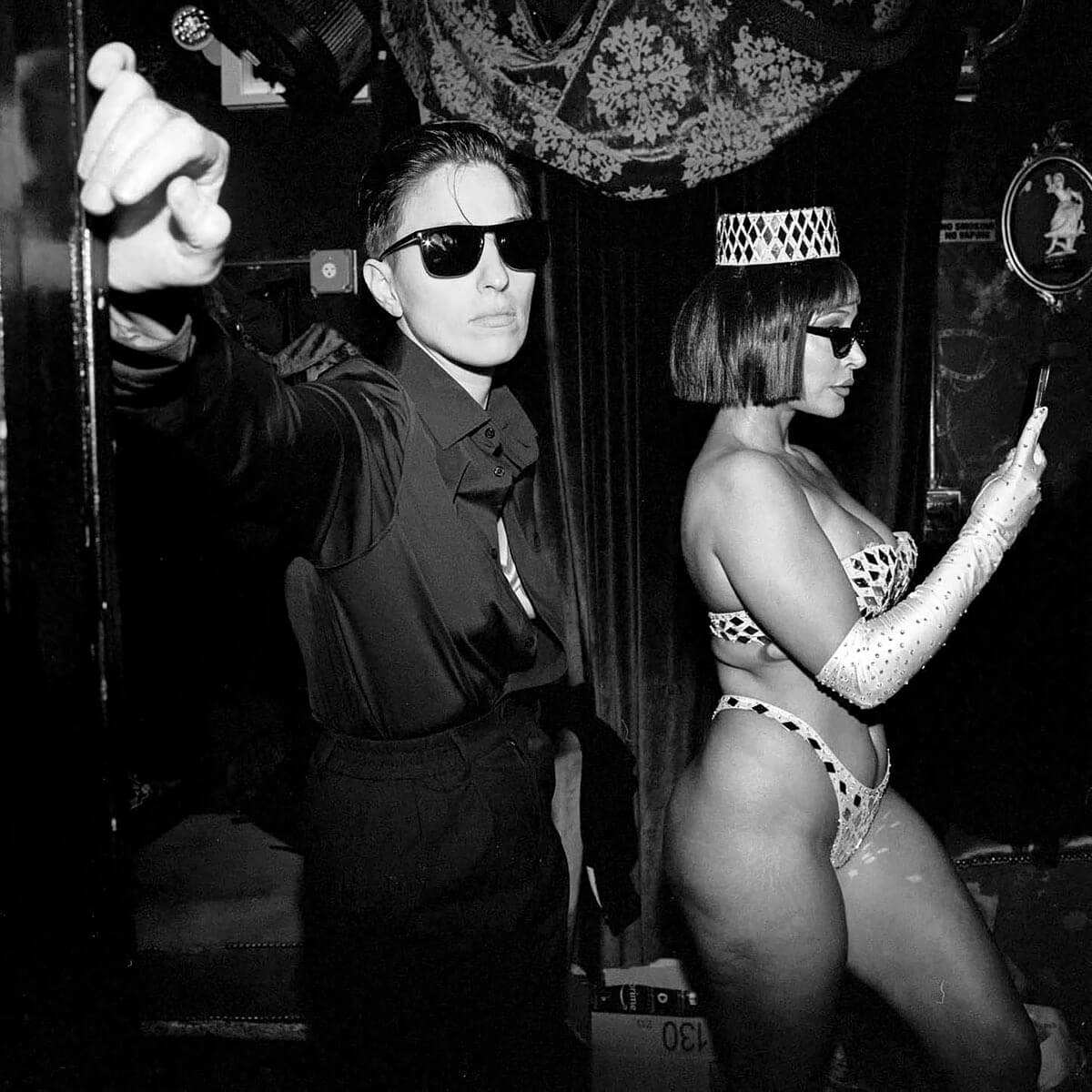 My darling…are you ready yet? (Kris Rox and Lola Von Rox), House of House of Yes, Bushwick, Brooklyn, May 2022 © Meryl Meisler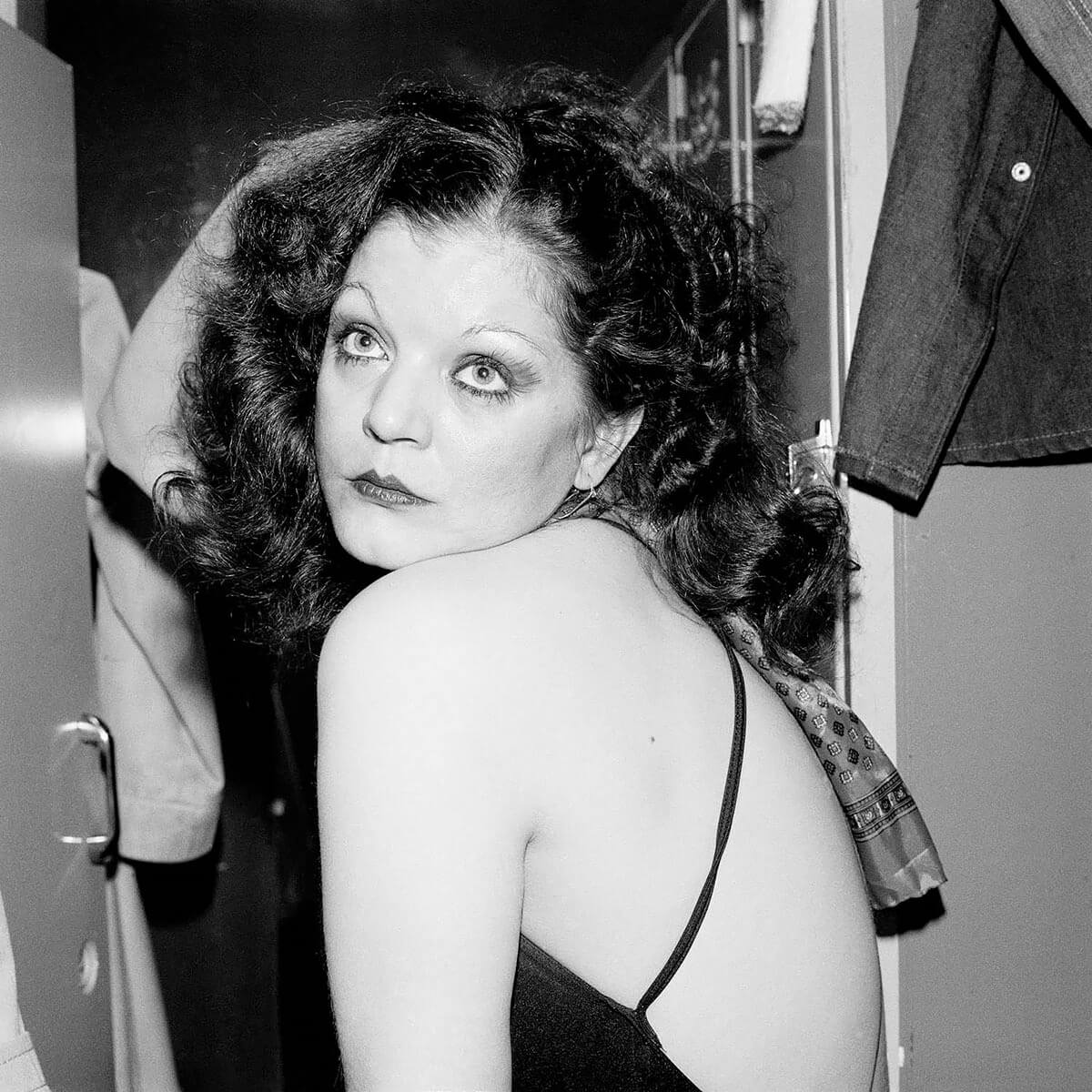 Coli, Playmate Hostess, NY, NY, December 1978 © Meryl Meisler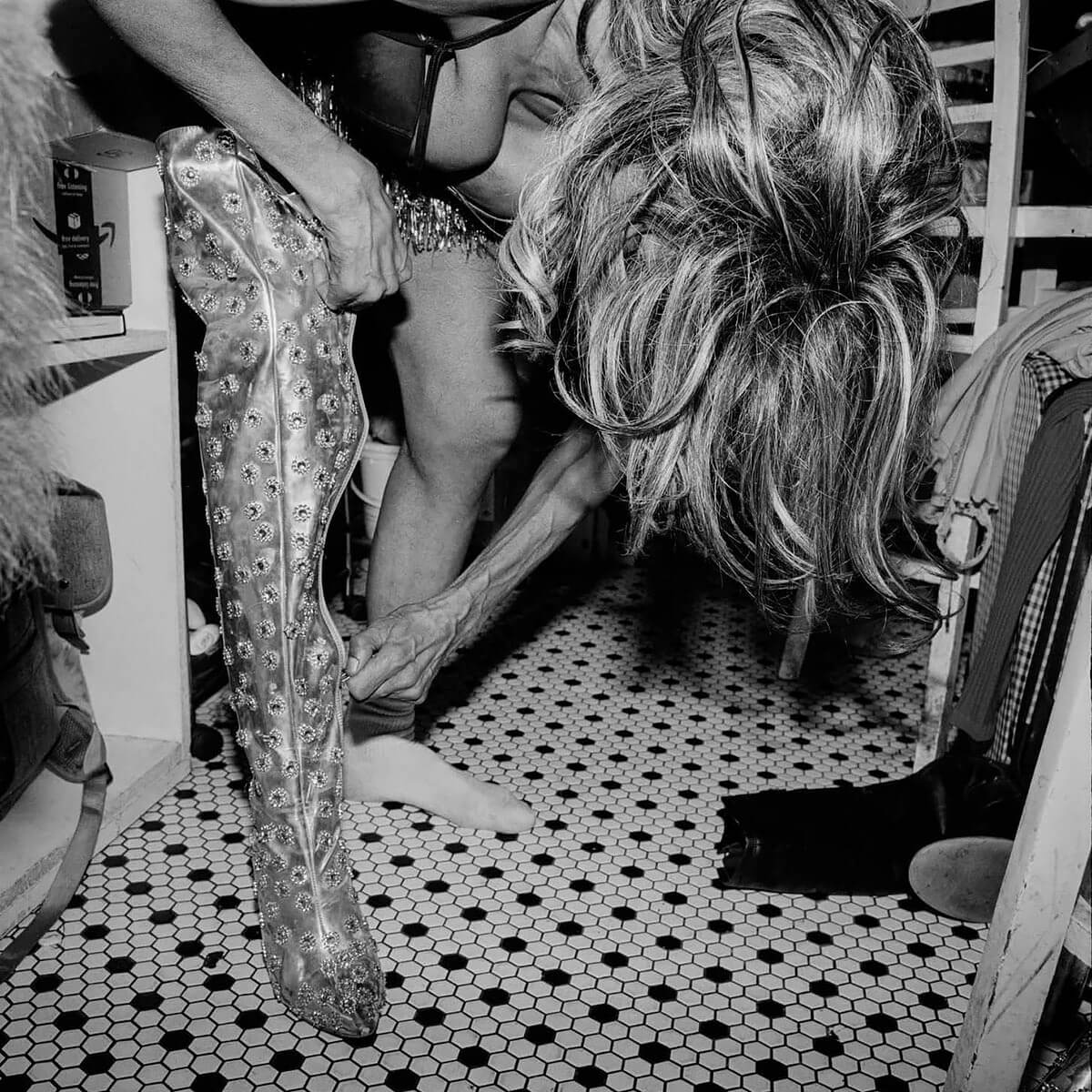 Shawnna Brook's Final Touch, House of Yes, Bushwick, Brooklyn, NY, May 2022 © Meryl Meisler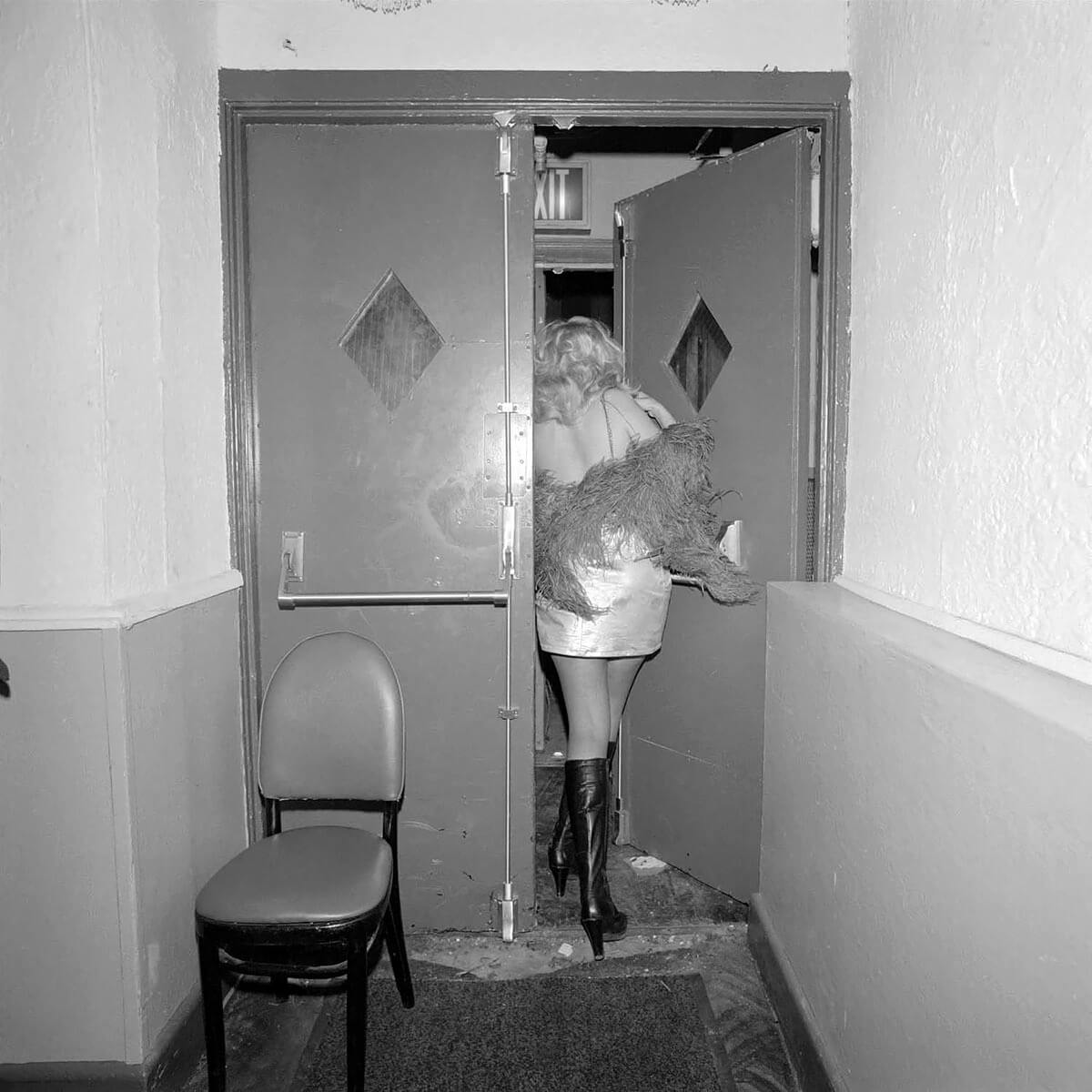 Exit Door, COYOTE Hookers Masquerade Ball, Copacabana, NY, NY, February 14, 1977 © Meryl Meisler
Meryl Meisler
Meryl Meisler was born 1951 in the South Bronx and raised in North Massapequa, Long Island, New York. Inspired by photographers such as Diane Arbus and Jacques Henri Lartigue, as well as her dad, Jack, and grandfather, Murray Meisler, Meryl Meisler began photographing herself, family, and friends while enrolled in a photography class taught by Cavalliere Ketchum at the University of Wisconsin, Madison. In 1975, Meisler returned to New York City and studied with Lisette Model, continuing to photograph her hometown and the city around her. After working as a freelance illustrator by day, Meisler frequented and photographed the infamous New York discos. As a 1978 C.E.T.A. Artist grant recipient, Meisler created a portfolio of photographs which explored her Jewish identity for the American Jewish Congress. After C.E.T.A., Meisler began a three-decade career as a NYC Public School Art Teacher.
Meisler has received fellowships, grants, and residencies from the New York Foundation for the Arts, Light Work, YADDO, The Puffin Foundation, Time Warner, Artists Space, C.E.T.A., the China Institute, and the Japan Society. Her work has been exhibited at the Zillman Art Museum, Brooklyn Museum, Brooklyn Historical Society, Dia Art Foundation, MASS MoCA, Islip Art Museum, Annenberg Space for Photography, the New Museum for Contemporary Art, New-York Historical Society,Steven Kasher Gallery, the Whitney Museum of American Art, and in public spaces including Grand Central Terminal, South Street Seaport, Photoville, Vichy Portrait Festival, and throughout the New York City subway system. Her work is in the permanent collections of the American Jewish Congress,ARTPPOOL Budapest, AT&T, Bibliothèque Nationale de France, the Brooklyn HistoricalSociety, Book Art Museum (Poland), Columbia University, Emory University, Islip Art Museum,the Library of Congress, Musée de la Poste Paris, Smithsonian Institute, University of Iowa, and The Waskomium, and can be found in the artist book collections of Carnegie Mellon, the Centre Georges Pompidou, the Chrysler Museum, the Museum of Modern Art NYC, Metronome Library, and the Whitney Museum of American Art.
Upon retiring from the New York City public schools, Meisler began releasing large bodies of previously unseen work. Her monographs have received international acclaim. A Tale of Two Cities: Disco Era Bushwick (Bizarre, 2014) juxtaposes her zenith of disco photos with images of the burned out yet beautiful neighborhood of Bushwick, Brooklyn in the 1980s. Her second book, Purgatory & Paradise: Sassy '70s, Suburbia &The City (Bizarre, 2015), contrasts intimate images of home life on Long Island alongside New York City street and night life. Her latest book New York PARADISE LOST Bushwick Era Disco (Parallel Pictures Press 2021) revieals darker sides of disco and takes the viewer into 1980s Bushwick school and street life. Meryl Meisler lives and works in New York City and Woodstock, New York.
www.merylmeisler.com
@merylmeisler
All about Meryl Meisler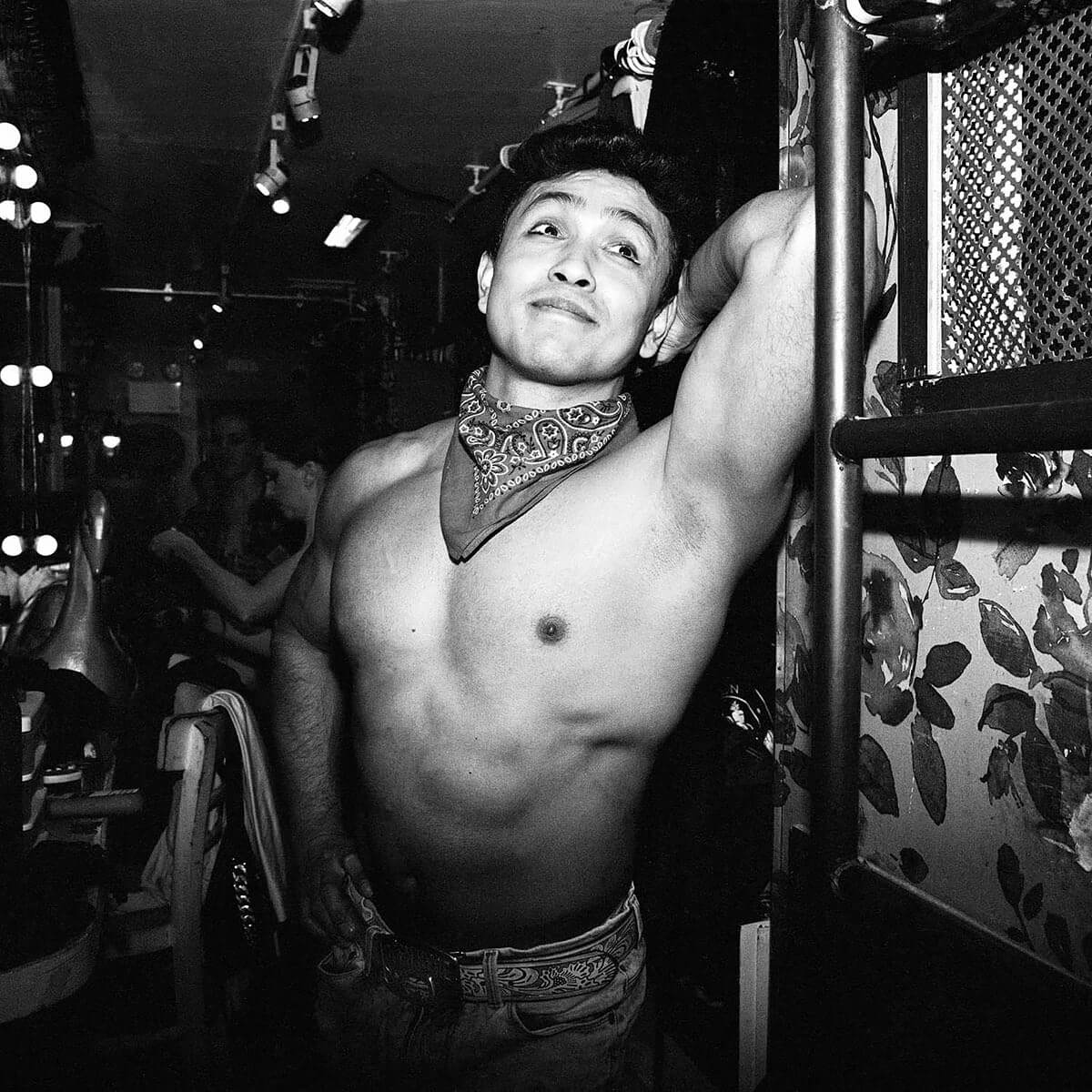 Aerial Artist Amadeus Lopez Prepping, House of Yes, Bushwick Brooklyn, NY, January 2023 © Meryl Meisler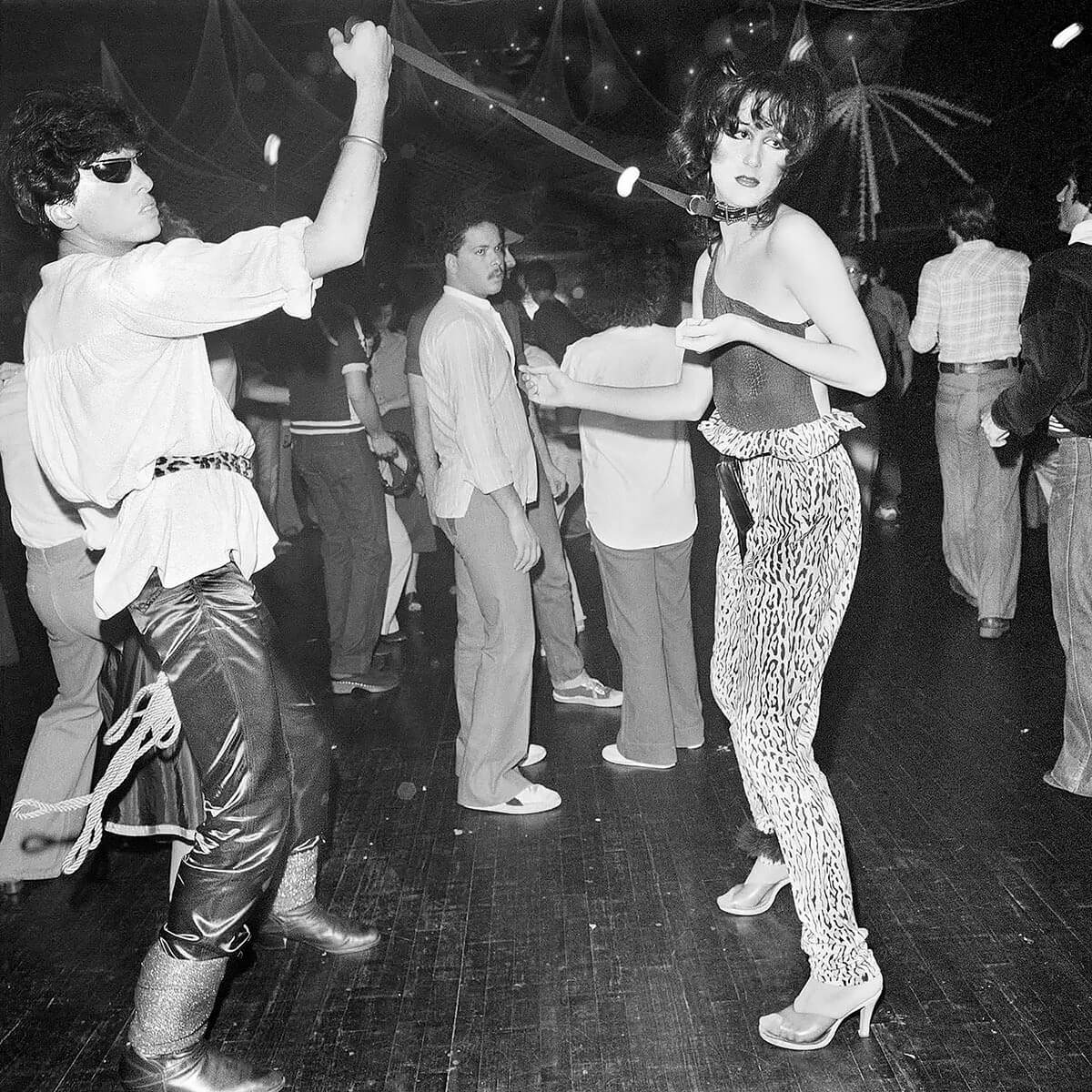 Jungle Party Leash, Paradise Garage, NY, NY, April 1978 © Meryl Meisler
The Sideshow Magician Albert Cadabra and Dancer, House of Yes, Bushwick Brooklyn, NY, January 2023 © Meryl Meisler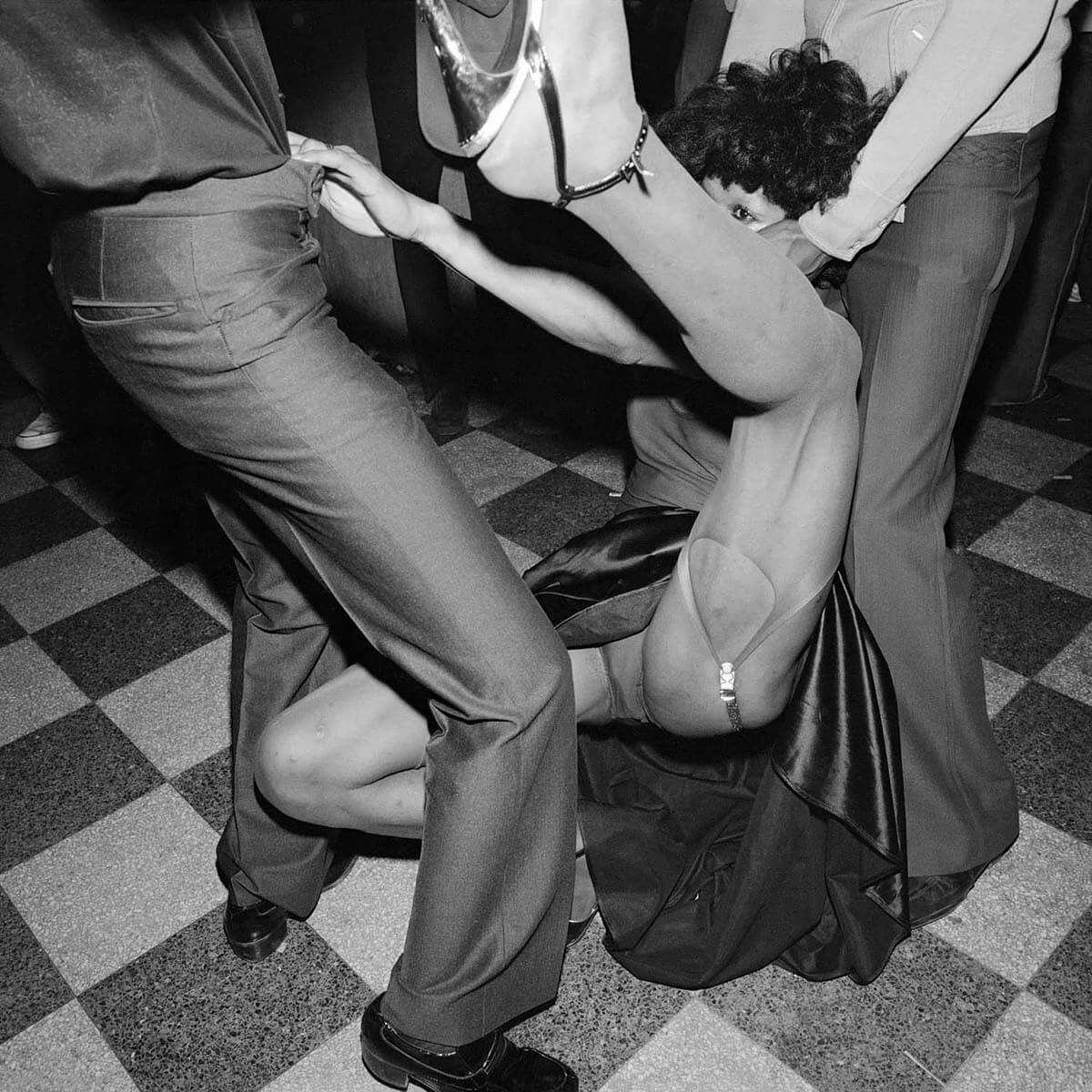 Ripped Stocking and Garter Dance Trio at GG's Barnum Room, NY, NY, December 1978 © Meryl Meisler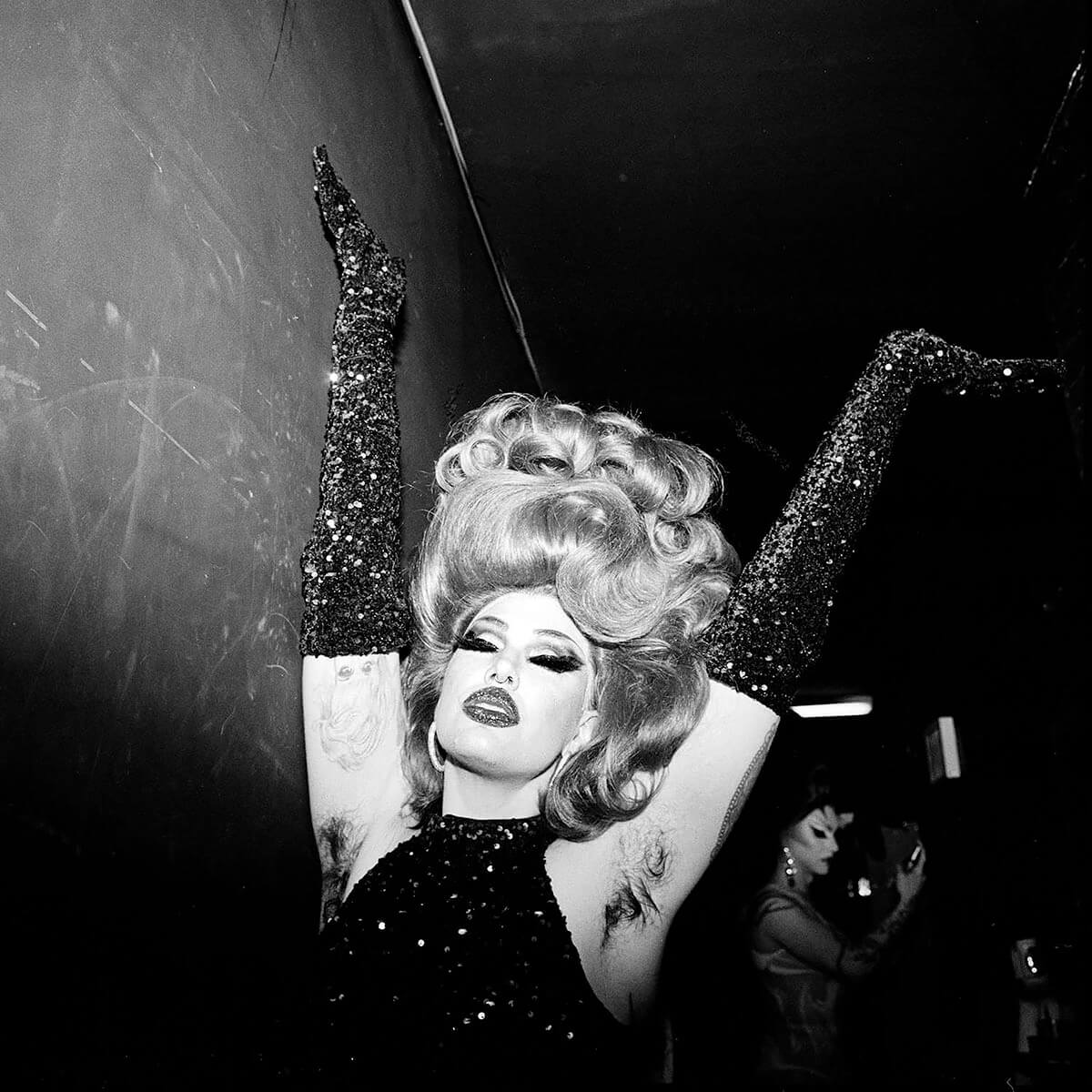 Miss Malice, birthday femme, Switch n' Play, Littlefield, Brooklyn, NY, January 2023 © Meryl Meisler
Top image: Portrait of Meryl Meisler by Laura June Kirsch 2022