We are pleased to announce Noguchi and Greece, Greece, and Noguchi, a collaborative publication examining the relationship between one of the 20th century's most celebrated artists, Isamu Noguchi, and the Mediterranean country he regularly visited for decades through the lens of Objects of Common Interest (OoCI). Co-published by Atelier Éditions and D.A.P., and comprised of an exquisitely designed two-volume box set, this book will be released on May 9th, 2023. A special edition box set containing two prints will also be available via Atelier Éditions in May 2023. Details available upon request.
Covering sculpture, design, and architecture, Noguchi and Greece considers the influence of Greek culture on this interdisciplinarians work, and the metamorphosing identity he established from engaging with multiple cultures, diverse practitioners, and a variety of mediums. Through visual essays, letters, photographs, sketches, and words from the artist himself —some never seen before now– new light is shed on the Japanese-American artist's intimate relationship with the country's history, mythology, and material culture. New texts delve into Noguchi's fruitful collaborations with his creative community, including futurist architect Buckminster Fuller and choreographer Martha Graham, and reinterpets Noguchi's enduring legacy across today's design and art practices.
Featured texts provided by Diane Apostolos-Cappadona, Hsiao-Yun Chu, Dakin Hart, Noguchi, Fuller, Jannis Varelas, Dr. Nicholas Paissios, and Katerina Koskina. Visual responses to OoCI's work, in conversation with Noguchi's ever-evolving practice, come from photographers Marco Arguello, Iwan Baan, Yiannis Bournias, Lauren Coleman, Brian W Ferry, Adrianna Glaviano, Brooke Holmes, Naho Kubota, Mathjis Labadie, Jana Romanova, Omar Sator, Matthieu Salvaing, and Stefanos Tsakiris. Noguchi and Greece, Greece and Noguchi is an extension of a research and exhibition project initiated by OoCI with the Noguchi Museum in New York.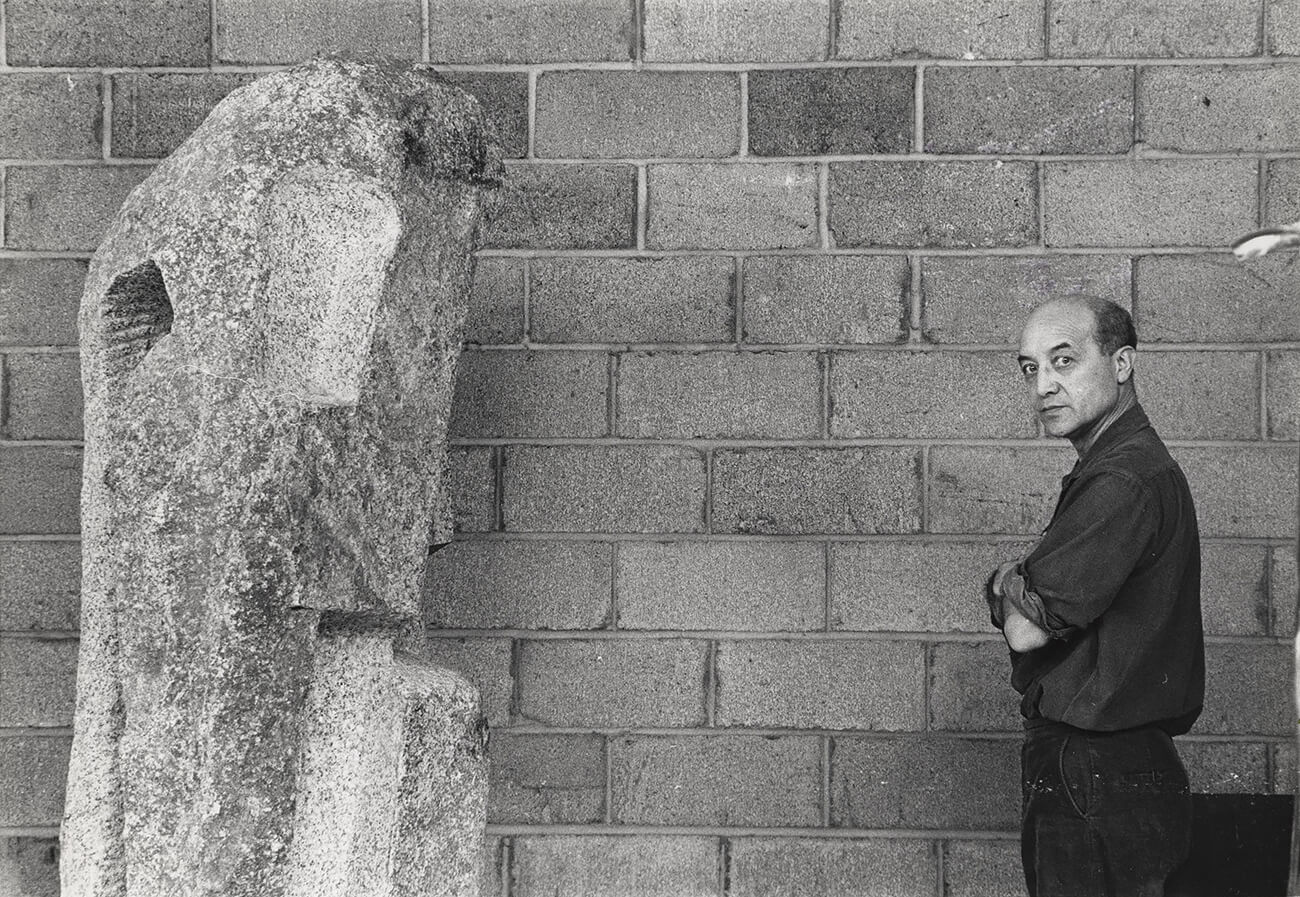 About Objects of Common Interest
Objects of Common Interest is formed by Eleni Petaloti and Leonidas Trampoukis with the focus in creating still life installations and experiential environments and objects, demonstrating a fixation with materiality, concept and tangible spatial experiences. OoCI aim to create projects that balance between the long lasting and the ephemeral projects in time and objects whose creative approach stems from an abstract realm enriched with layers of conceptual readings: moments of unfamiliar simplicity, sculptural and material self-expression, and structural articulation.
Eleni and Leonidas received their academic education at Aristotle University in Greece and Ecole Supérieure d'Architecture de La Villette in Paris and hold a masters degree in architecture from Columbia University in New York and are founding partners of sibling studio LOT office for architecture.
Their work has been exhibited at art and design institutions, galleries, and fairs–including solo shows at the Noguchi Museum, Etage Projects, Carwan Gallery, Architecture Biennale, and the Salone del Mobile in Milan.
Their work has been widely featured in the press including The Wall Street Journal, TMagazine, Wallpaper*, Elle Decor, Surface Magazine, Architectural Digest, FRAME and others.