San Diego's
Museum of Photographic Arts (MOPA)
celebrates its 40 years in Balboa Park and 50 years as a photo nonprofit with an intoxicating spring exhibition touring the world directly from London's Victoria & Albert Museum (V&A). Arresting Beauty: Julia Margaret Cameron is a collection of work by one of the most innovative and influential photographers of all time.
MOPA is pleased to be the first venue in the United States to exhibit this extensive collection by Julia Margaret Cameron, a pioneering portraitist criticized in her own time, but now admired for her innovative and unconventional techniques.
Julia Margaret Cameron
(1815-1879) is one of the most innovative and influential photographers of all time. She pioneered the close-up and took photographs deliberately out of focus because she found them more beautiful that way.
In 1863 Cameron was 48 and a mother of six living in Freshwater on the Isle of Wight in England when she received her first camera as a Christmas gift from her daughter and son-in-law. Her response to the gift was immediate: from the first moment I handled my lens with a tender ardour, and it has become to me as a living thing, with voice and memory and creative vigour.
Over the eleven years that followed Cameron produced thousands of photographs, exhibited internationally, and published two books. Photography became Cameron's link to some of the greatest writers, artists, scientists, and thinkers of her day, from the poets Alfred, Lord Tennyson, and Henry W. Longfellow and the painter G.F. Watts to the naturalist Charles Darwin, the astronomer John F. Herschel and the historian and philosopher Thomas Carlyle. Her subjects also included several studies of Alice Liddell, who, as a child, had sat for photographer and writer Lewis Carroll and inspired Alice's Adventures in Wonderland.
The Christmas gift of a camera led to a decade-long career in photography and more than 1,200 surviving images.
''Living in the digital age as we do now with the instant image, it is a joy to experience the rich and beautiful work of the 19th-century photographer Julia Margaret Cameron. Using a large format camera and working with the wet collodion process, required a hands-on commitment that allowed the photographer to really engage with her portrait subjects.'' Deborah Klochko, The Lawrence S. Friedman Executive Director and Chief Curator.
Arresting Beauty: Julia Margaret Cameron is made possible with generous financial support provided by the Bern Schwartz Family Foundation, the Gardner Bilingual Fund, and the Massey Charitable Trust. Additional financial support is provided by the City of San Diego and the County of San Diego.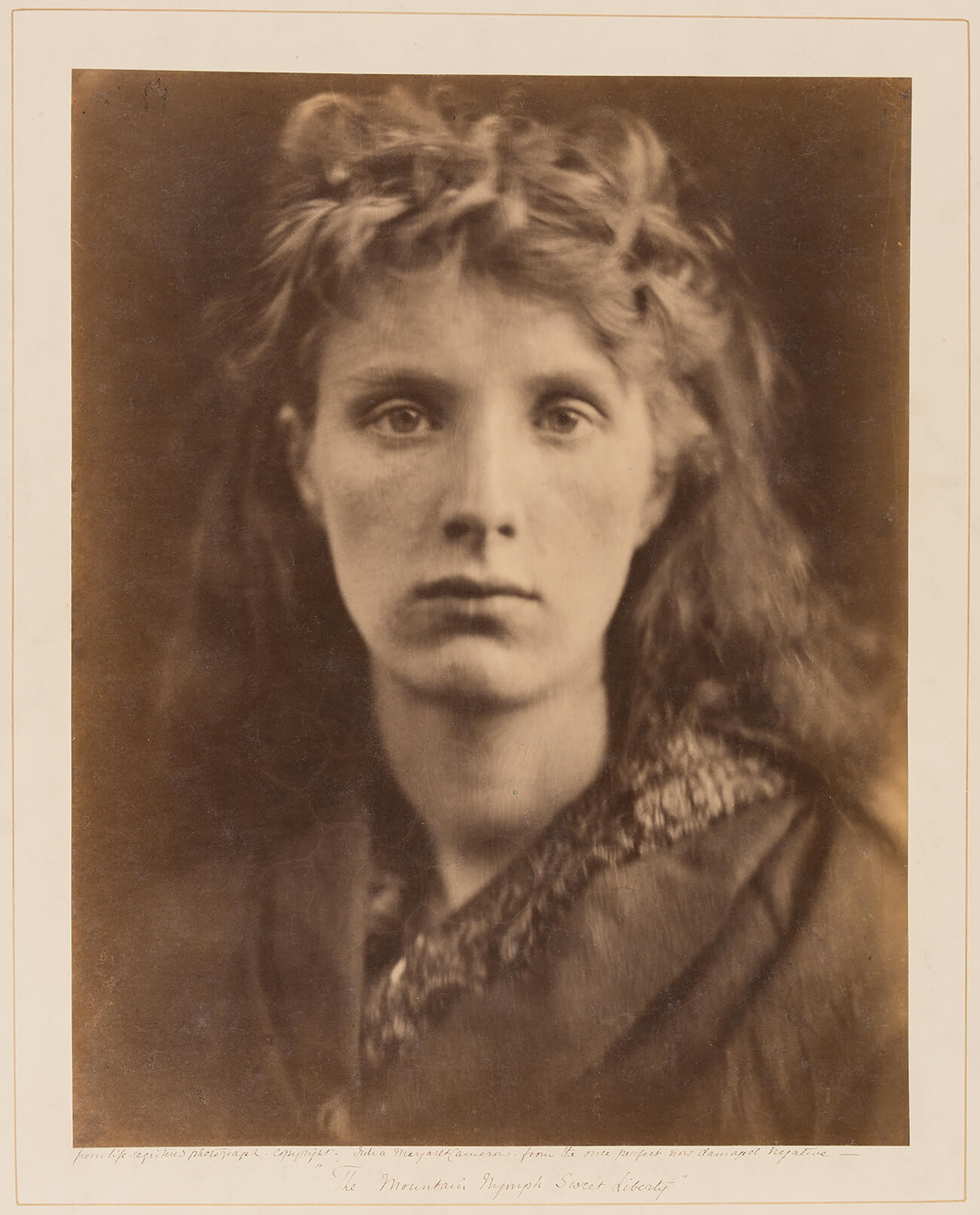 Julia Margaret Cameron, The Mountain Nymph Sweet Liberty, 1866, albumen print © The Royal Photographic Society Collection at the V&A, acquired with the generous assistance of the National Lottery Heritage Fund and Art Fund. Museum no. RPS.1241-2017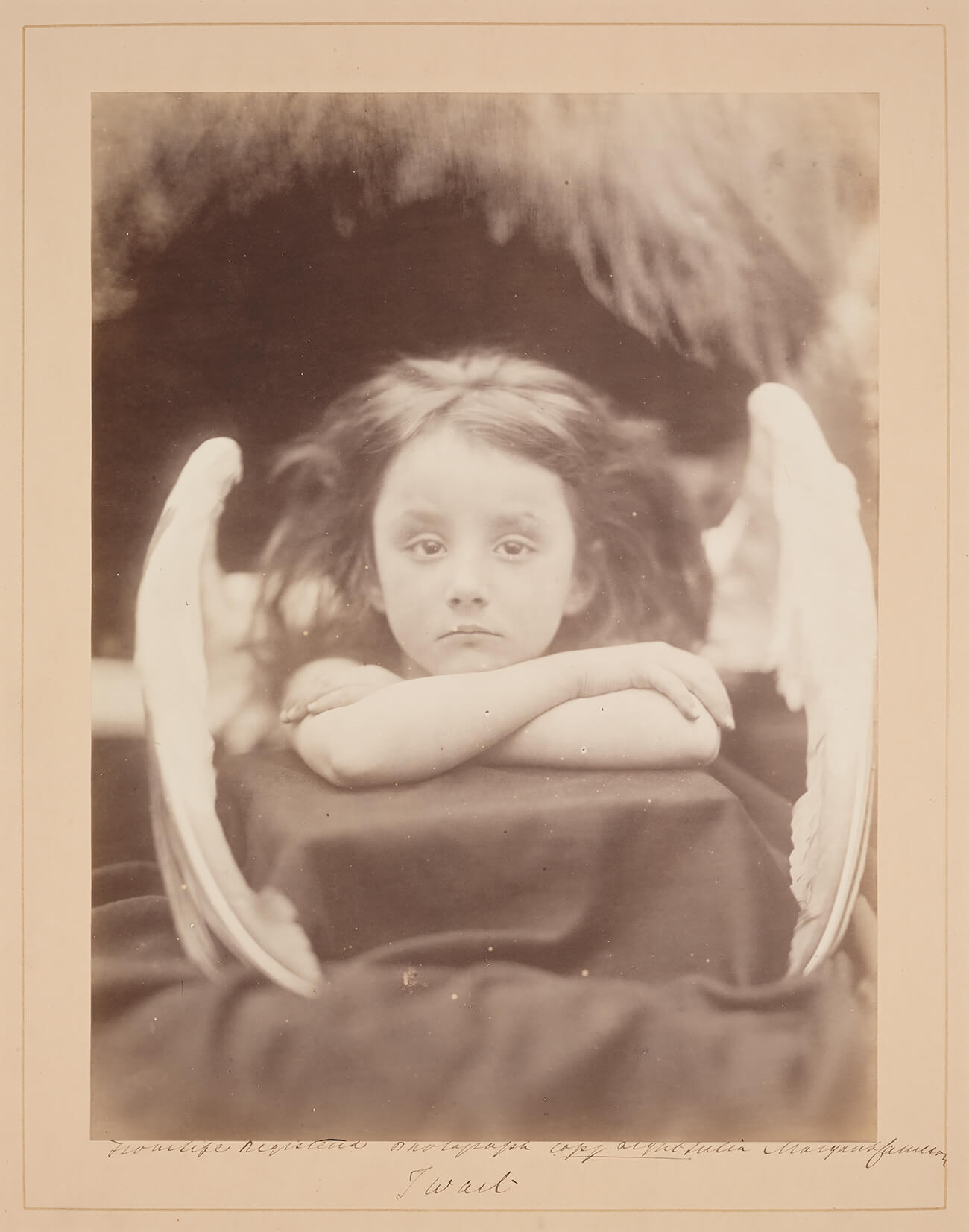 Julia Margaret Cameron, I Wait, 1872, albumen print © The Royal Photographic Society Collection at the V&A, acquired with the generous assistance of the National Lottery Heritage Fund and Art Fund. Museum no. RPS.1297-2017
Julia Margaret Cameron, The Whisper of the Muse, 1865, albumen print © The Royal Photographic Society Collection at the V&A, acquired with the generous assistance of the National Lottery Heritage Fund and Art Fund. Museum no. RPS.1262:1-2017