NEW YORKERS AND THEIR ENVIRONMENTS is in a way a small part or my seven-year ECLECTIC series of double exposure photographs where each city around the world has its own distinctive pace of elements, circumstances, colours; an array of miscellanea that shape what we call memory; a human quality as ephemeral as ever-changing. In ''NEW YORKERS AND THEIR ENVIRONMENTS'' I focused on different streets and areas of New York that capture the surroundings and locations where New Yorkers may cross on their way to work as landmarks. It reveals the true essence of the daily life of New Yorkers in one of the most if not the most cosmopolitan and challenging city in the world. All pictures were taken with a 35mm and 120mm film cameras applying the double exposure technique using an 800ISO colour film on my way around the city trying to capture the mood and the liveliness that this incredible metropolis city offers.
''When I am shooting in double exposure with my 35mm film camera, in a way and style, I am trying to capture the true essence of a city or an area. What I want to convey is my perspective of ''what you see is what you get'' by capturing those unique moments when I catch an image. The double exposure allows me to capture all that but can take my images to a different level where I can be more creative by holding double-layered scenarios that will give the viewer a magical, almost surreal, perspective and sense of unnatural futurism.''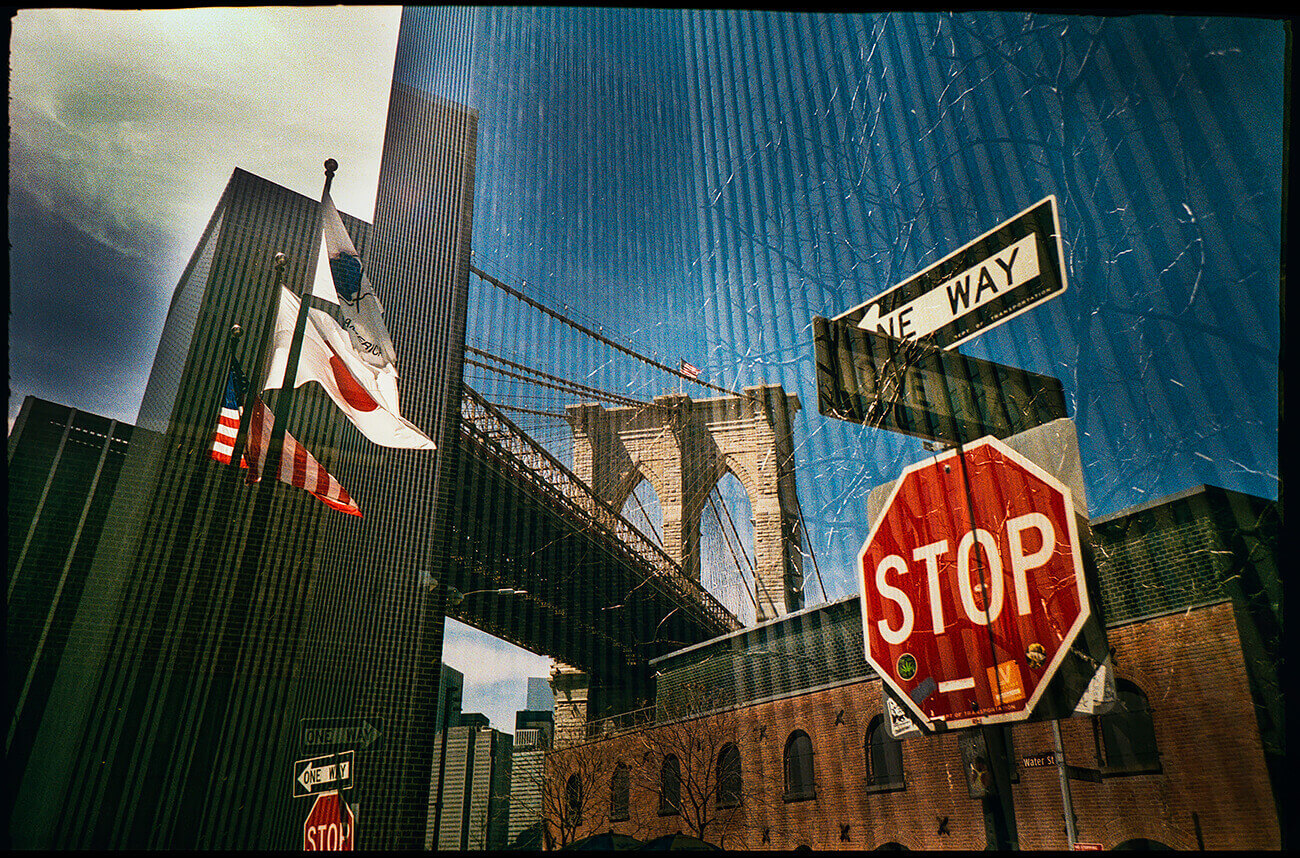 Brooklyn meets Manhattan © Alexandro Pelaez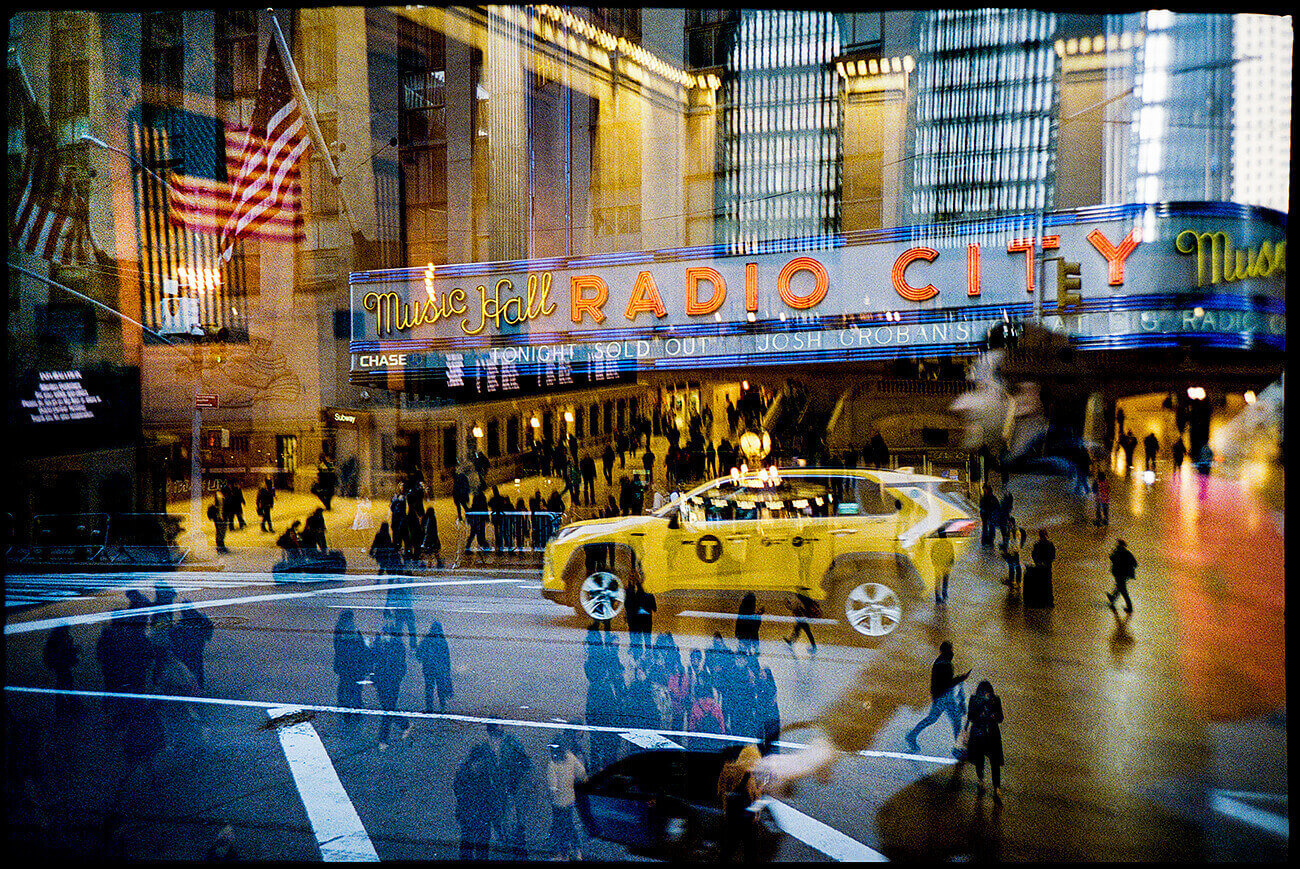 Grand Central RC Hall © Alexandro Pelaez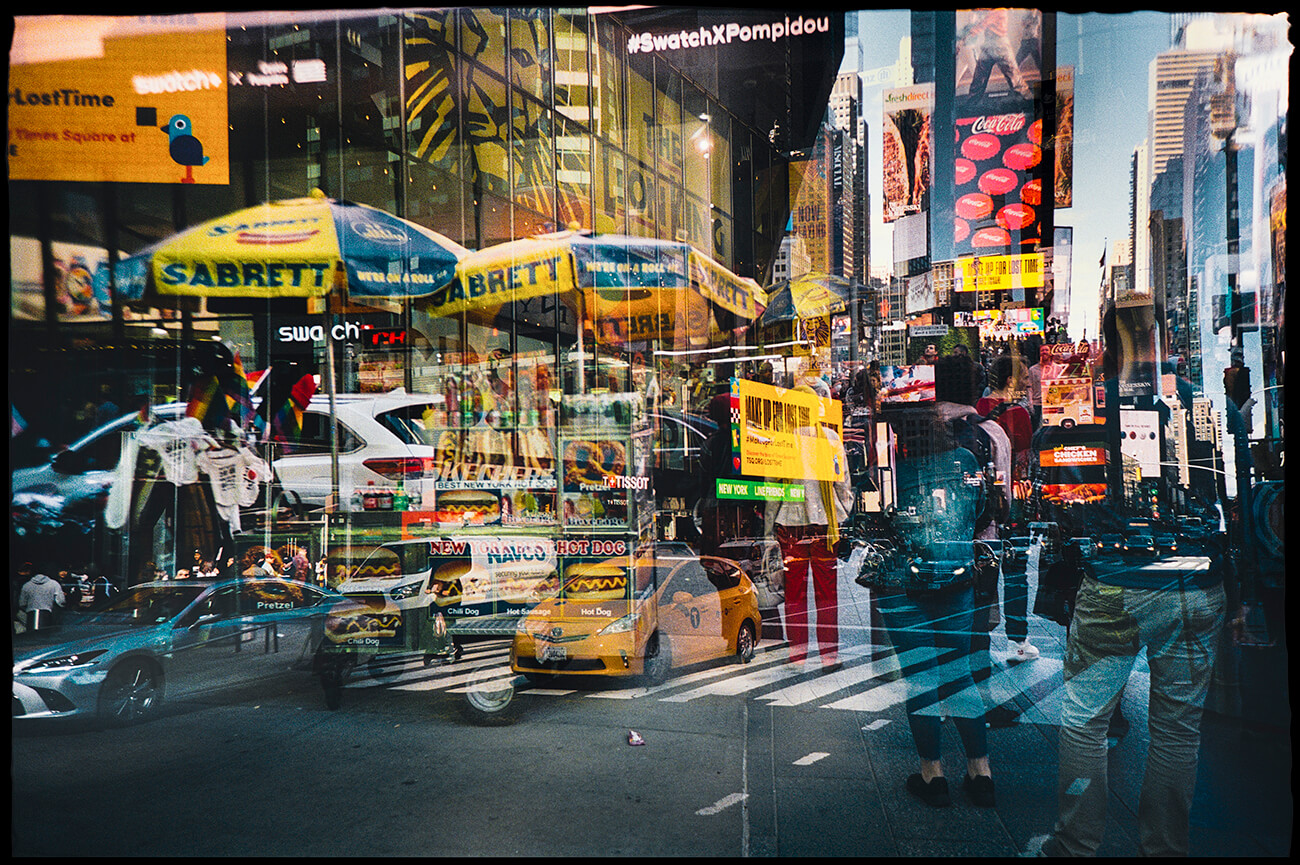 NY Hot Dogs © Alexandro Pelaez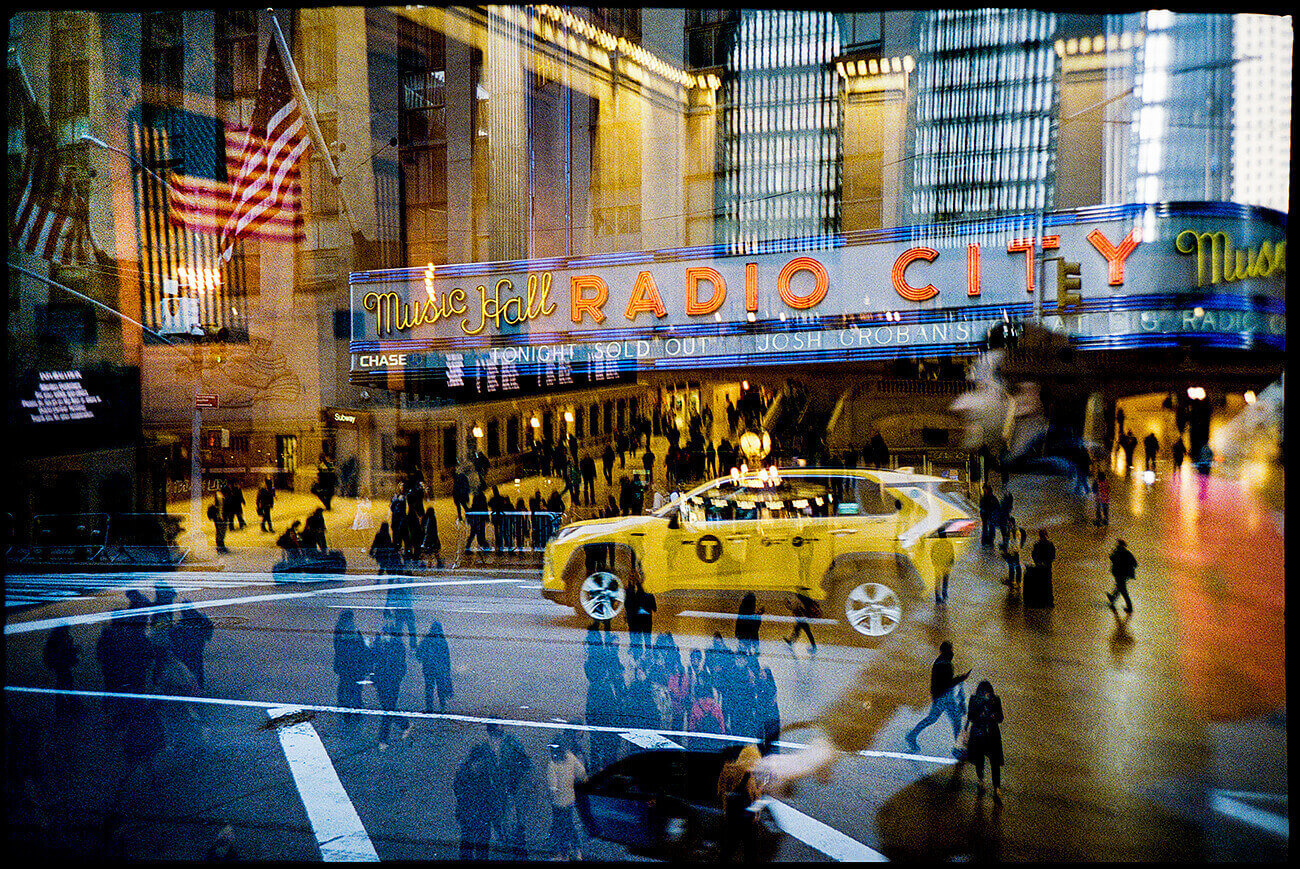 I Love NY © Alexandro Pelaez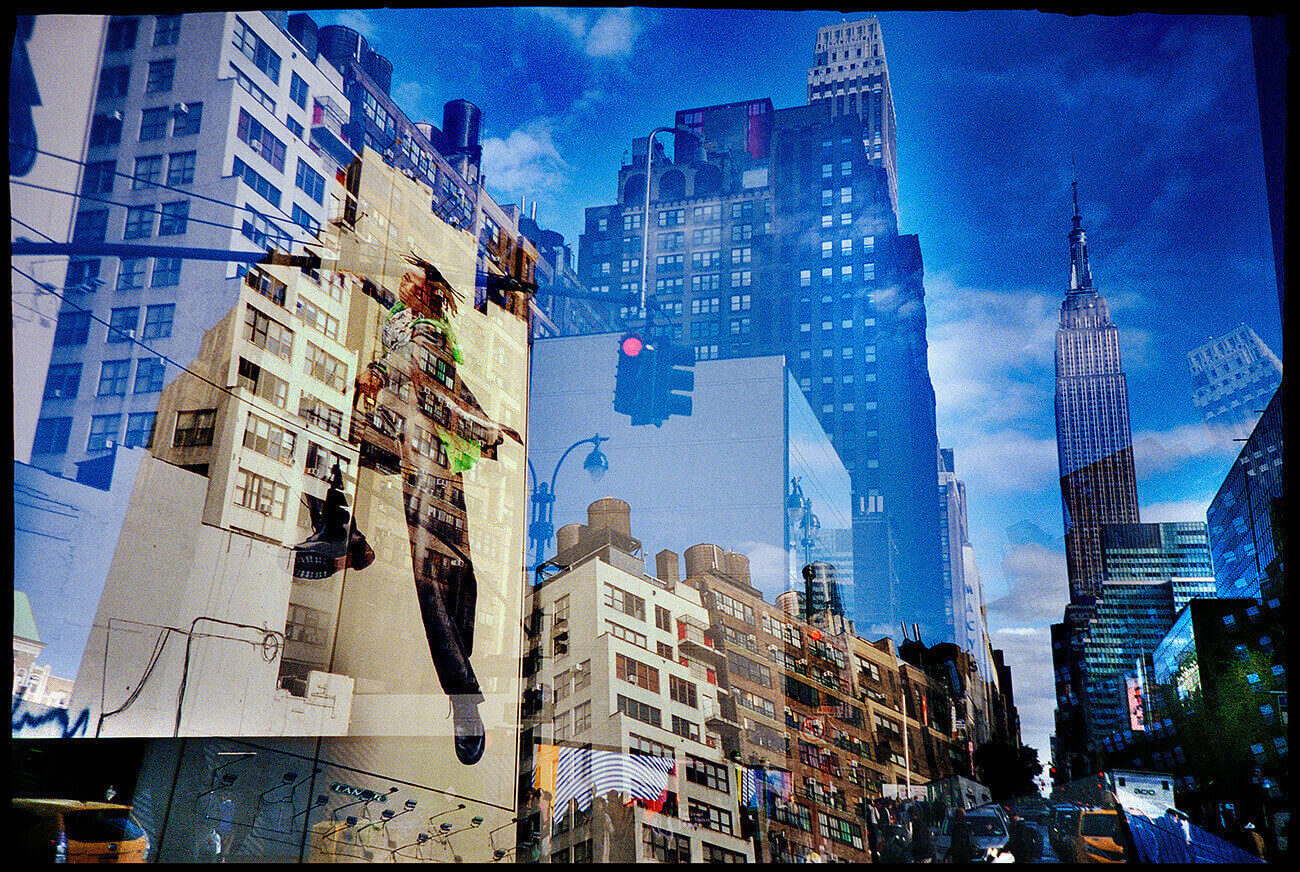 NY Graffiti © Alexandro Pelaez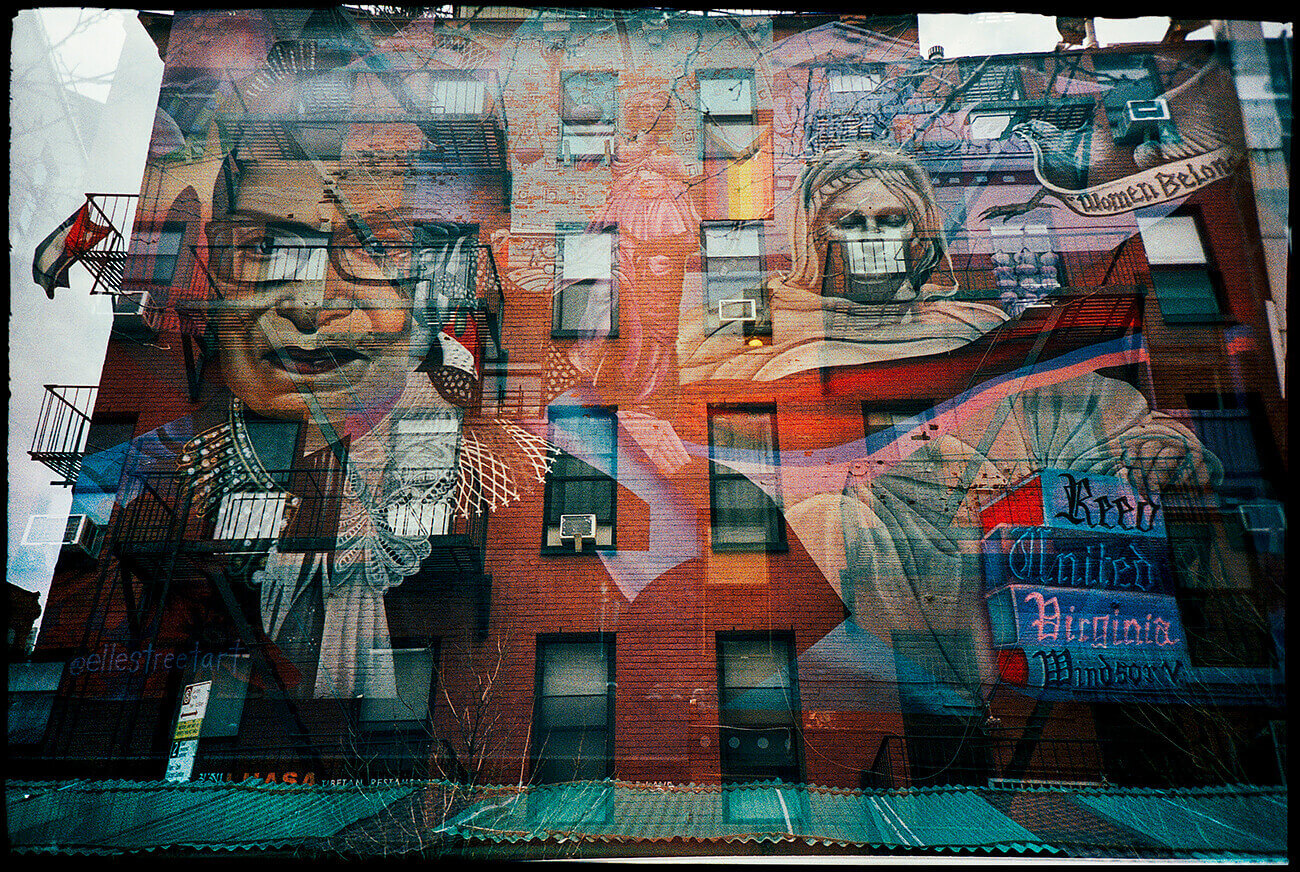 Ruth Bader Ginsburg © Alexandro Pelaez
Alexandro Pelaez
Alexandro Pelaez is a Multi-award winning Latin American fine art film photographer based in London who initially started his professional career in Advertising in USA. Having moved to London in 2001, Alexandro completed his second BA (Hons) at Central Saint Martins and a Masters at London College of Communication-University of the Arts London. Since then, Alexandro has received numerous photography awards around the world and has worked over the years on various photography projects with different clients in the UK, Latvia, Germany, Italy, France, Hong Kong, Shanghai, Mexico and USA.
alexandropelaez.com
@alexandropelaezphotography
All about Alexandro Pelaez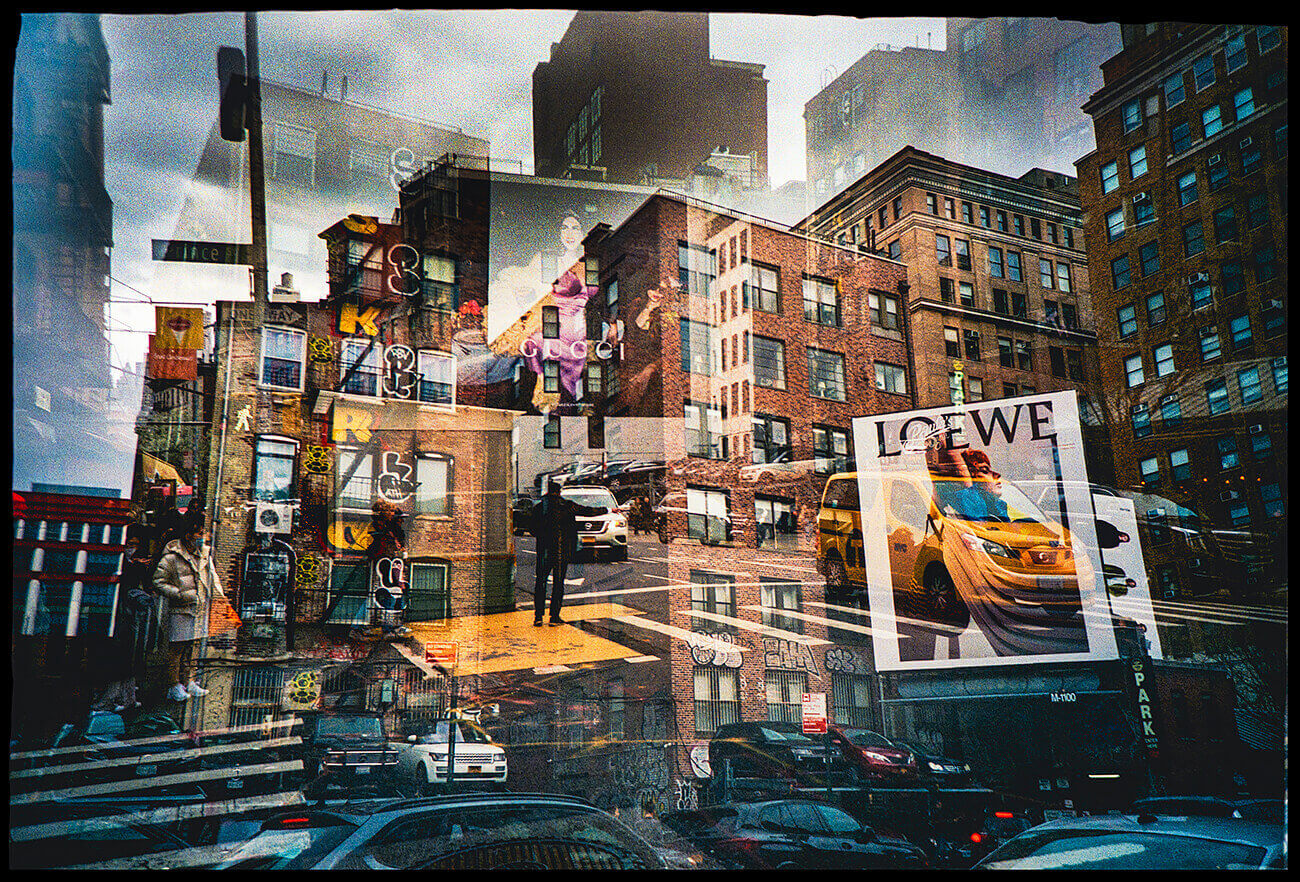 Loewe NY © Alexandro Pelaez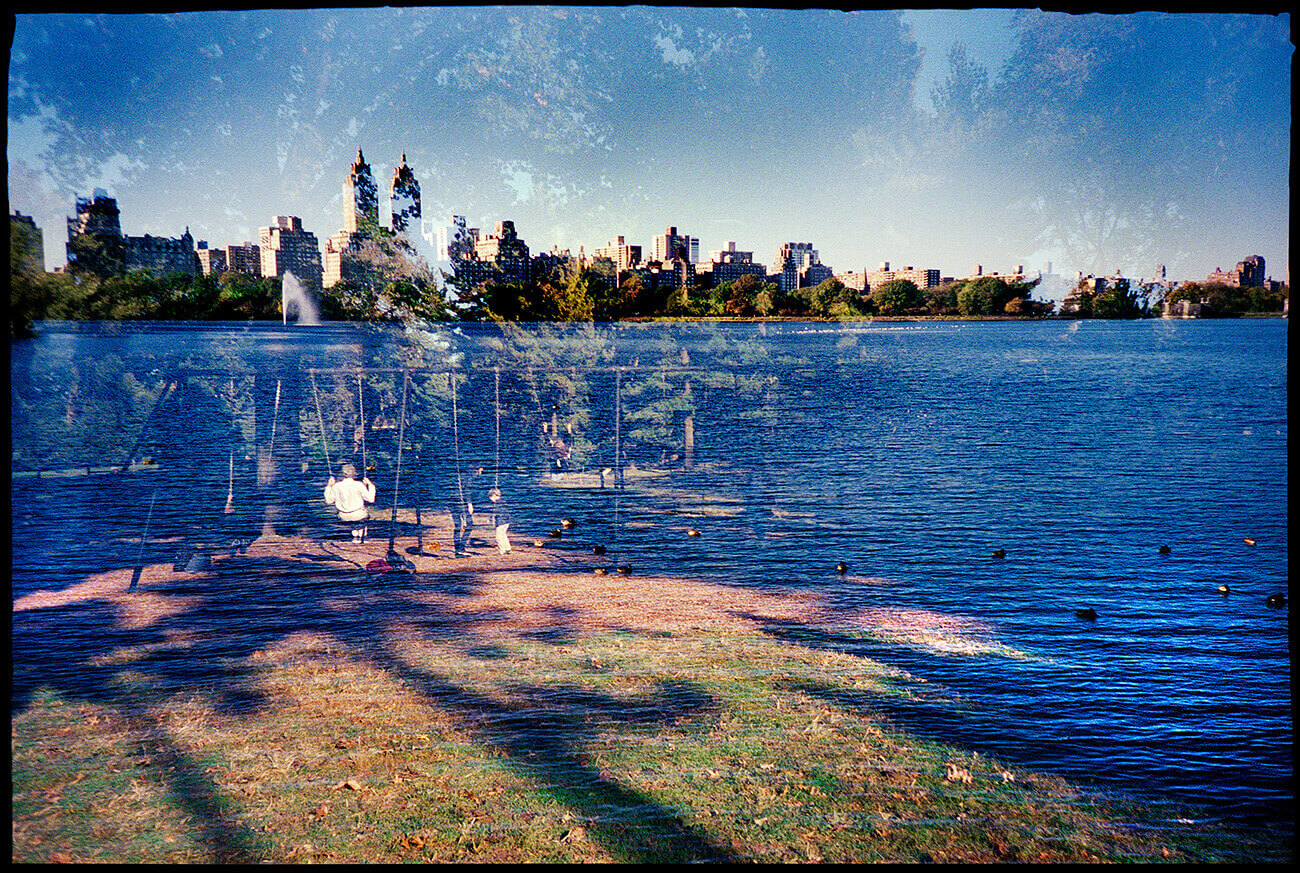 Central © Alexandro Pelaez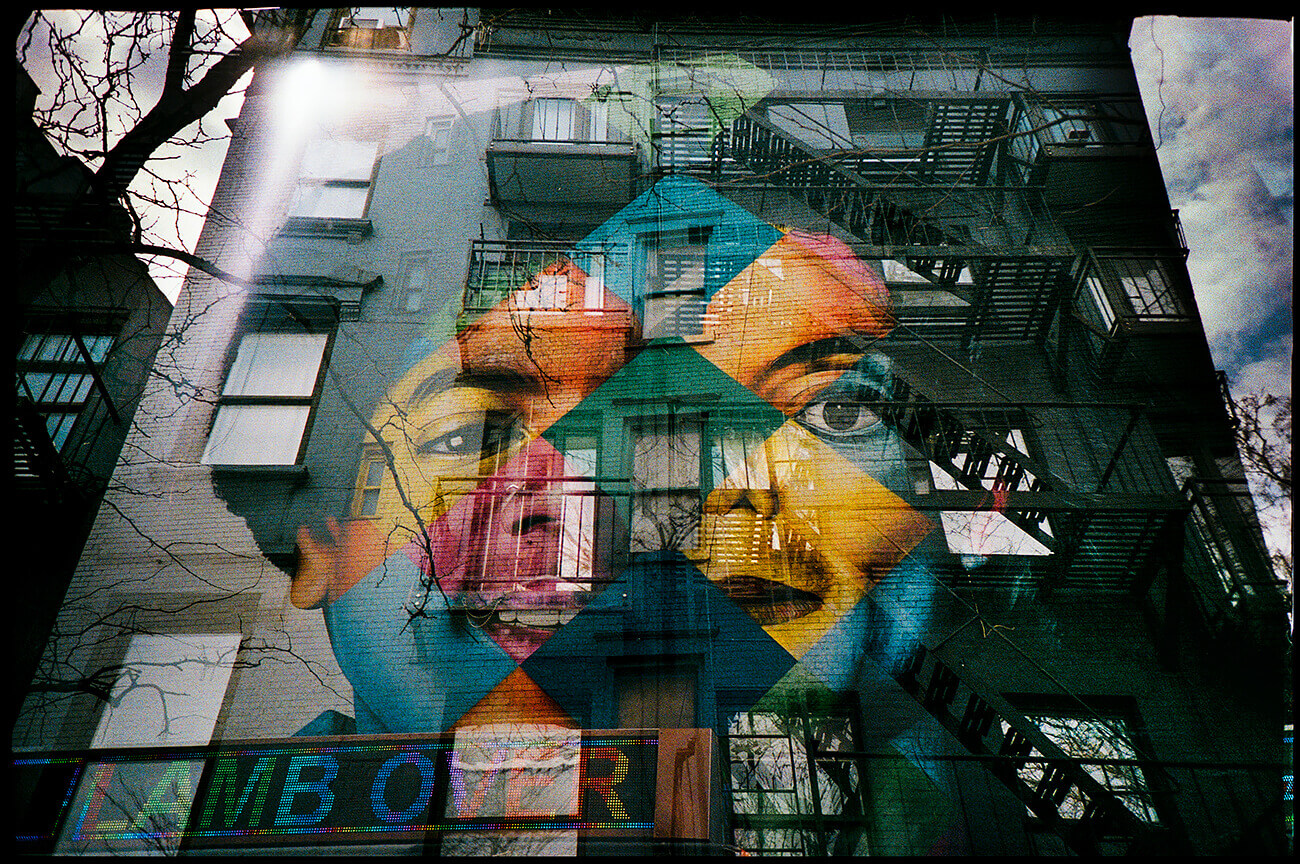 MJ in NY © Alexandro Pelaez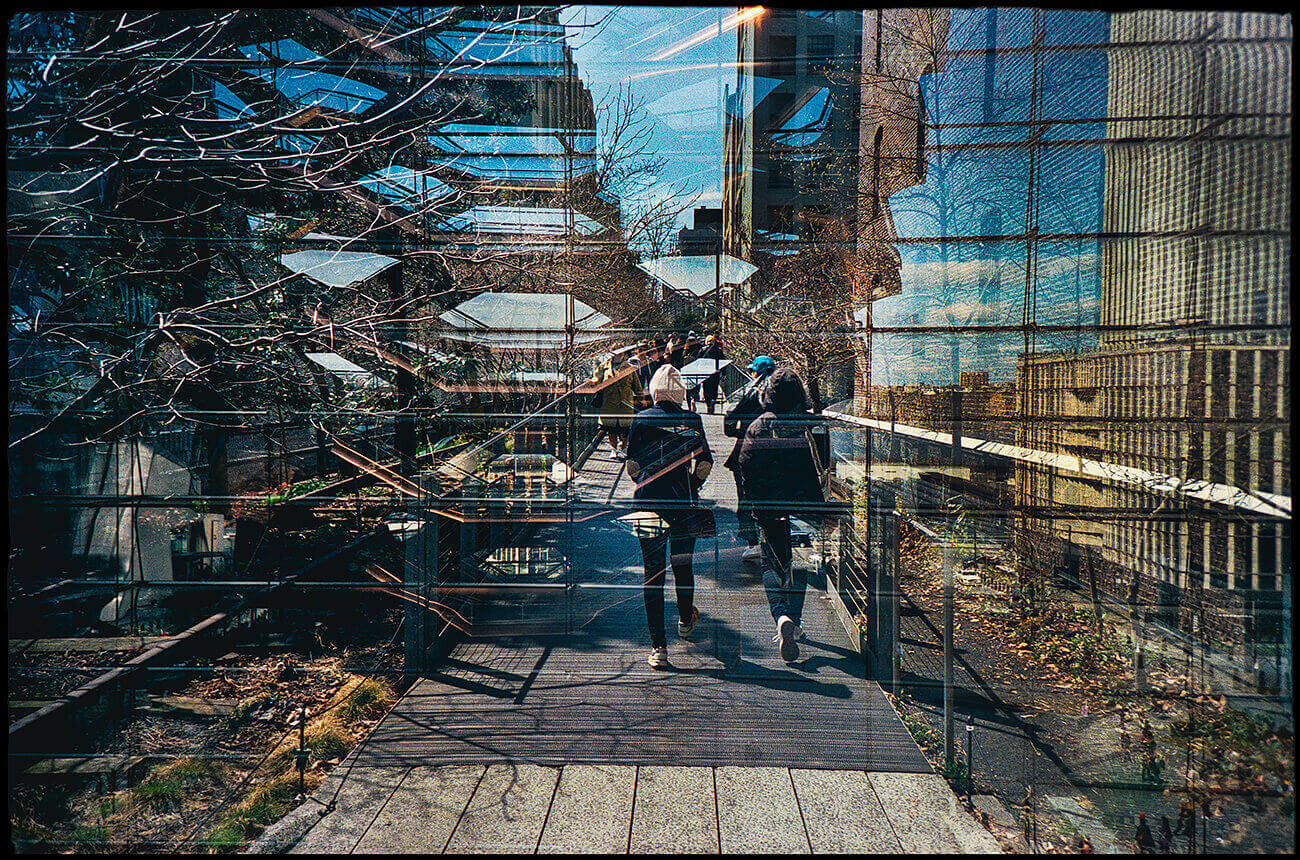 High Line NY © Alexandro Pelaez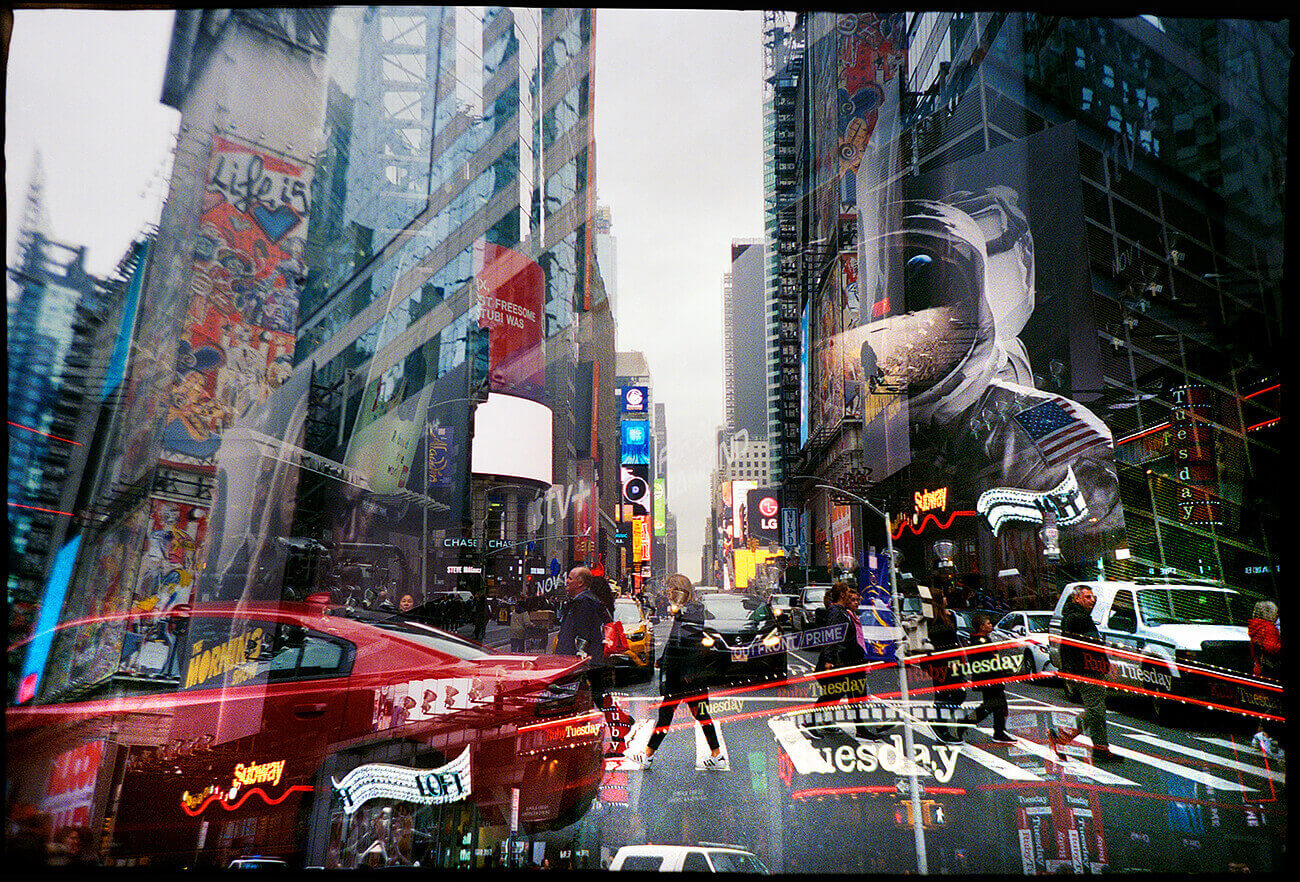 Times Square 1 © Alexandro Pelaez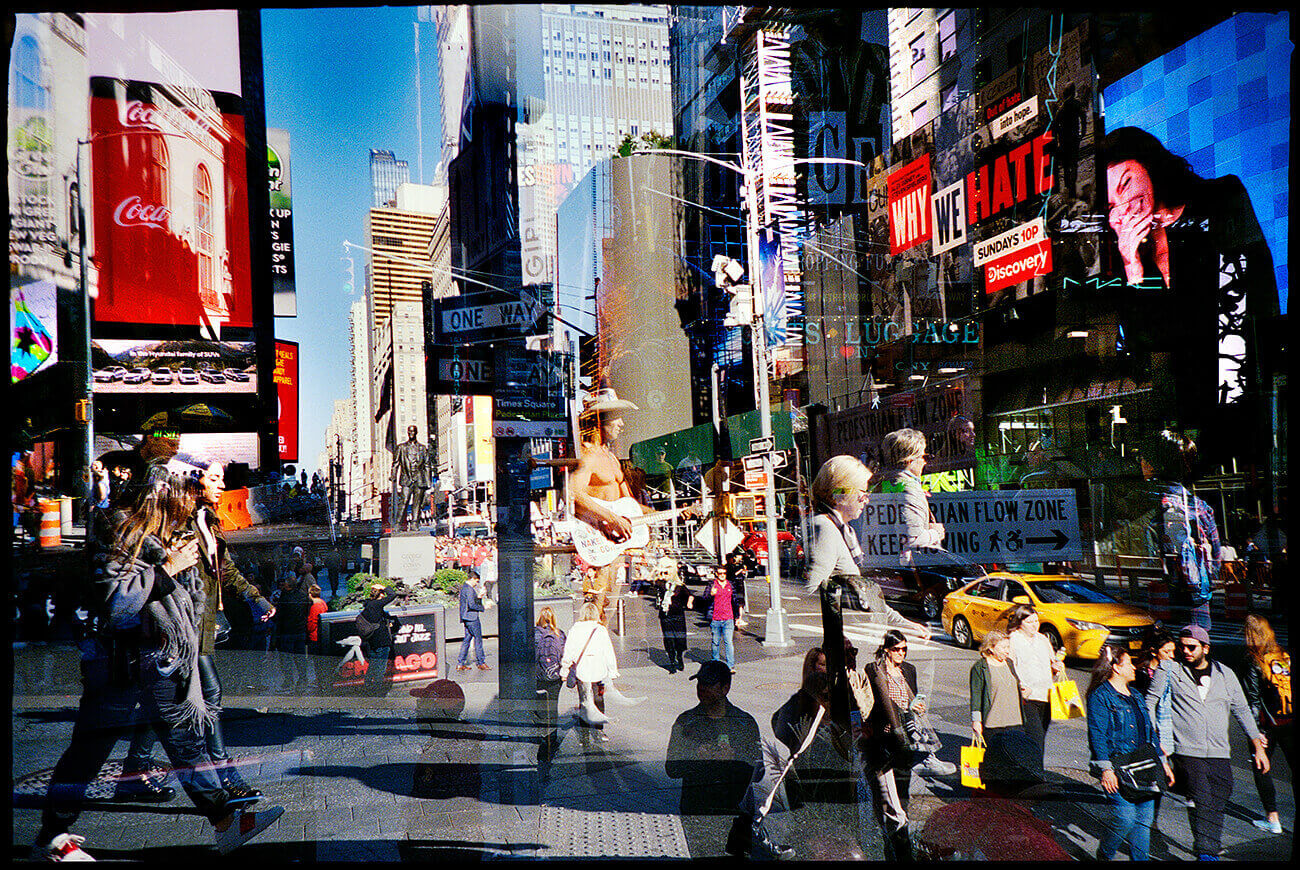 Times Square 2 © Alexandro Pelaez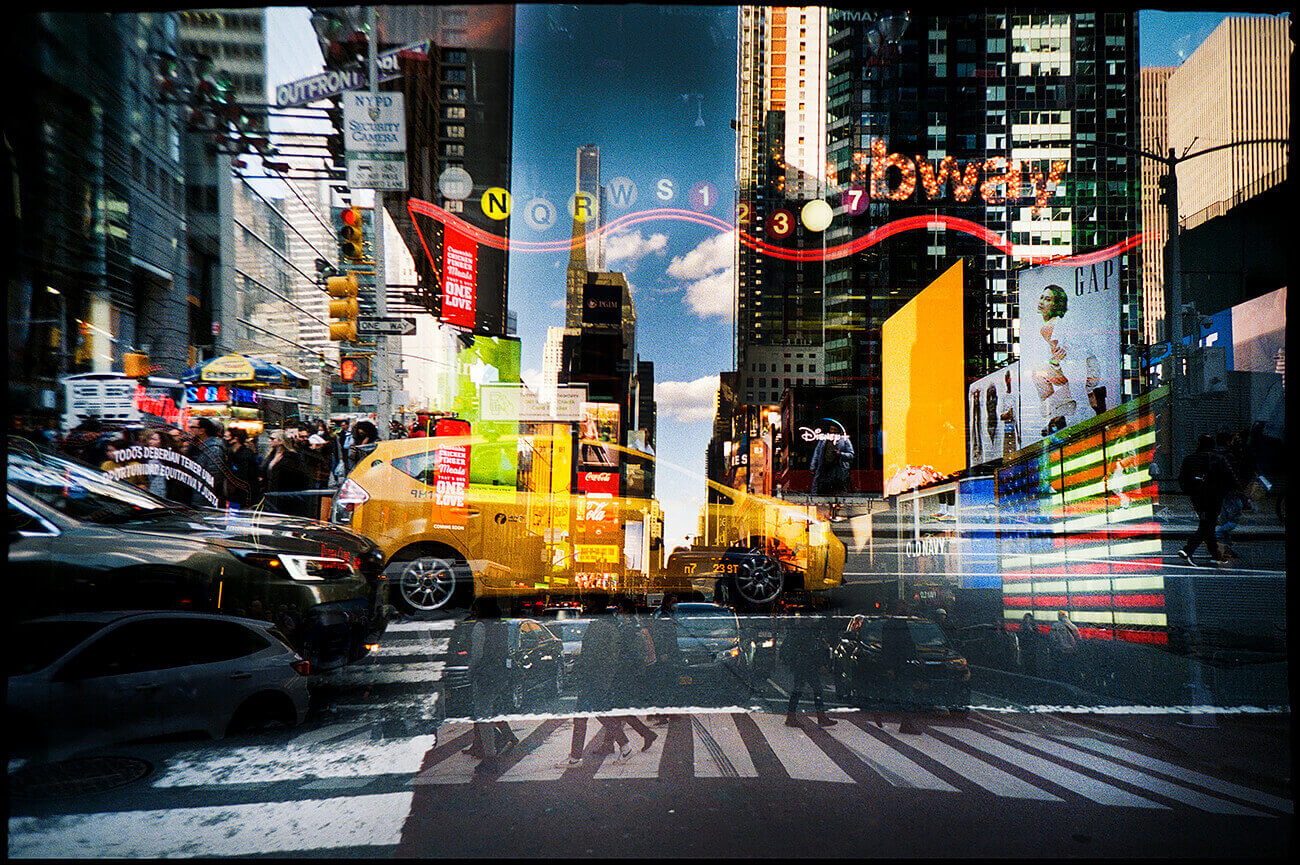 Times Square 3 © Alexandro Pelaez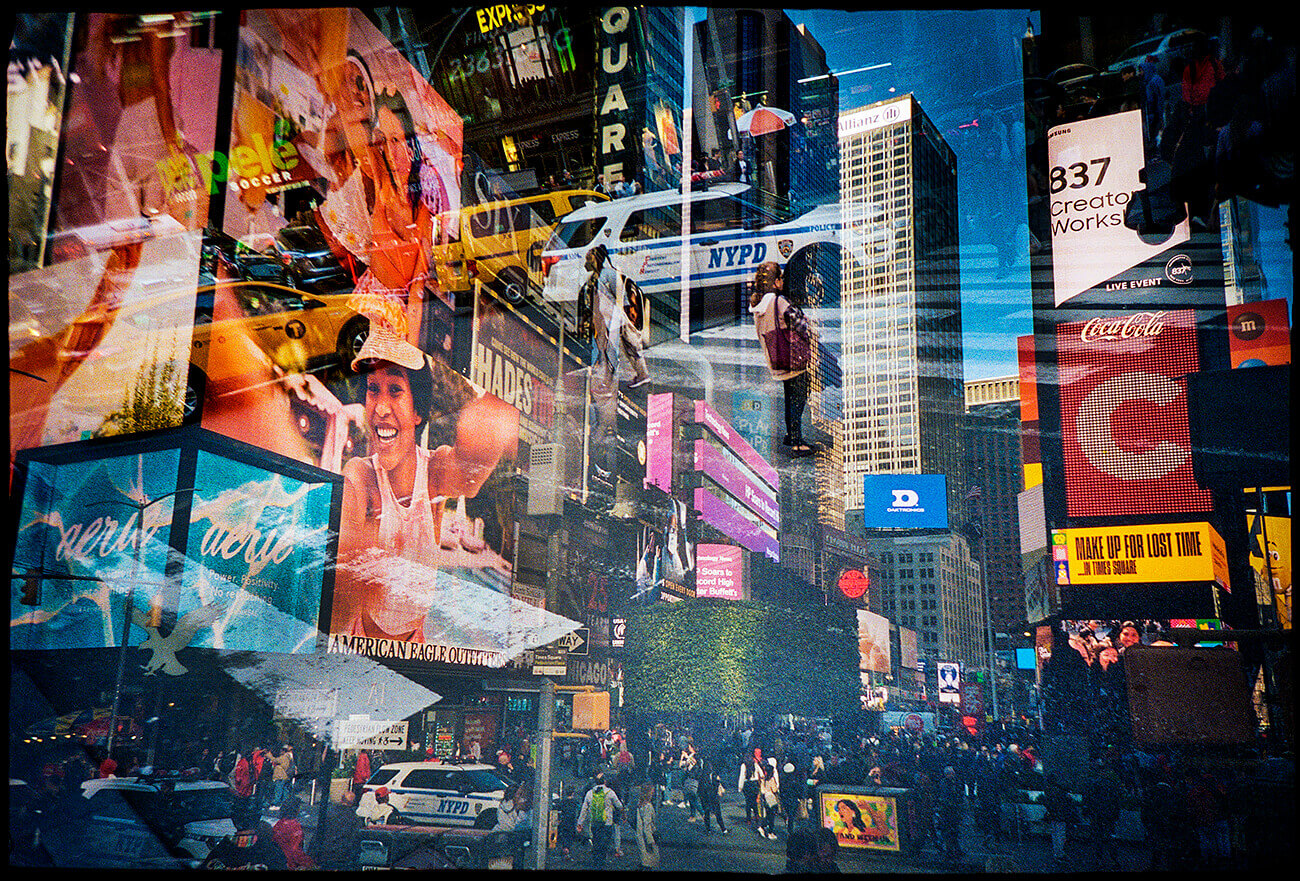 Times Square 4 © Alexandro Pelaez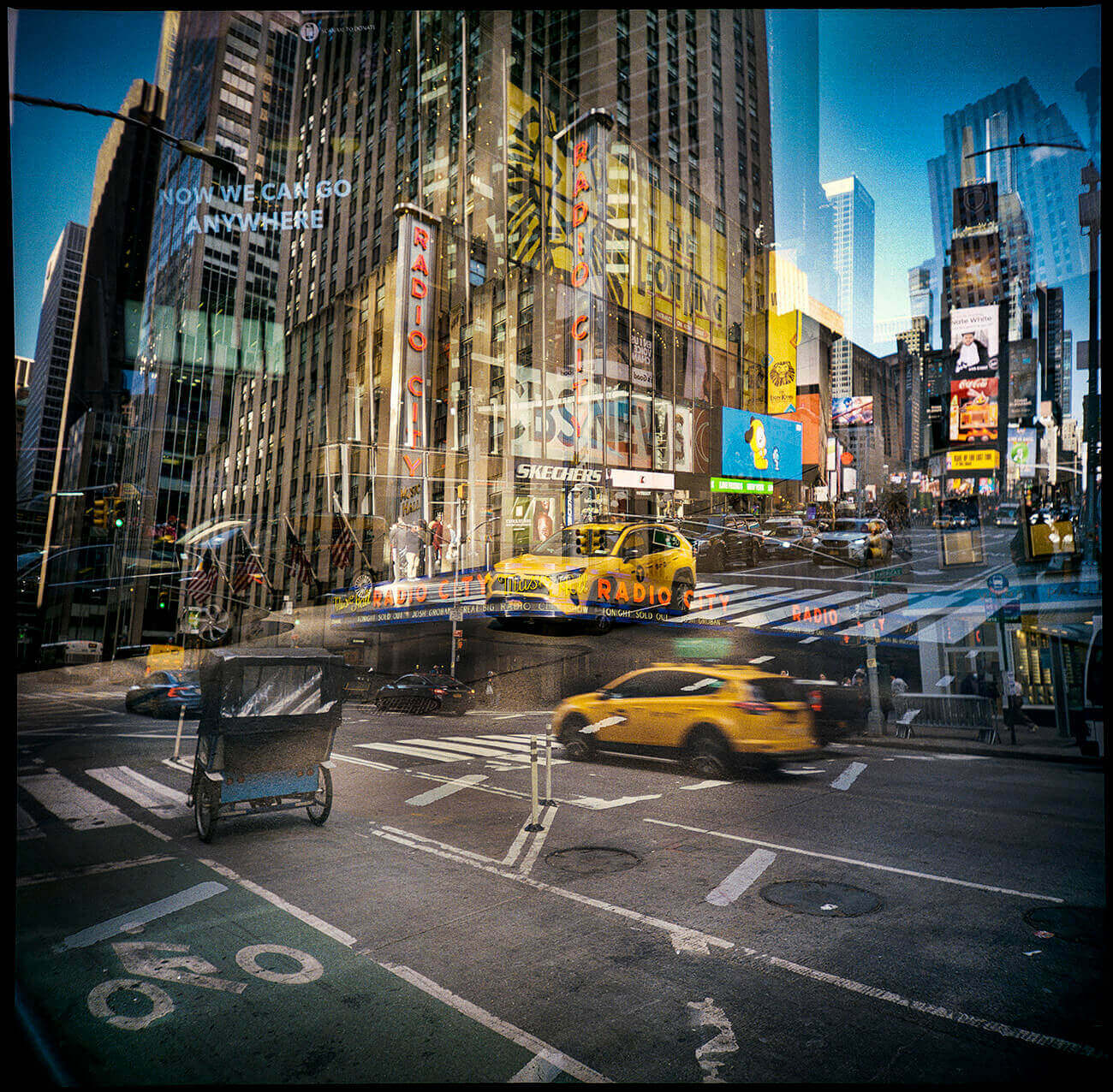 Now we can go anywhere © Alexandro Pelaez