My childhood memories of summer holidays on the Aegean seaside have formed a deep relationship with water in my psyche. As a child, playing in water gave me relaxation as well as pleasure. I found swimming to be an exciting way of exploring a foreign terrain, an access to a muted world away from the noise of the land. In this quietude and foreignness, I had peace. As I grew older, I came to relate the experience of being enveloped in water to what I imagine humans experience in the prenatal state, bringing out a sense of safety, serenity, and inner balance. Swimming became a way for me to feel what it is like to be free. Being in water to me is a naïve, magical, and sensual experience, reminding of youthful innocence.
In my series Swimmers, I aimed to capture these feelings of people in water along with my own. I chose to shoot in black and white to remove any distraction of the color of water and help the viewer focus on the subjects, texture, and details of the scene, and make it more emotive and dramatic. Despite the constant movement of both the subjects and myself in water, photography makes it possible to freeze a moment within all fluidity, and this is magical to me. I see these photographs as a medium to tell a whole story behind a certain moment when subjects float and hang within a liquid abyss.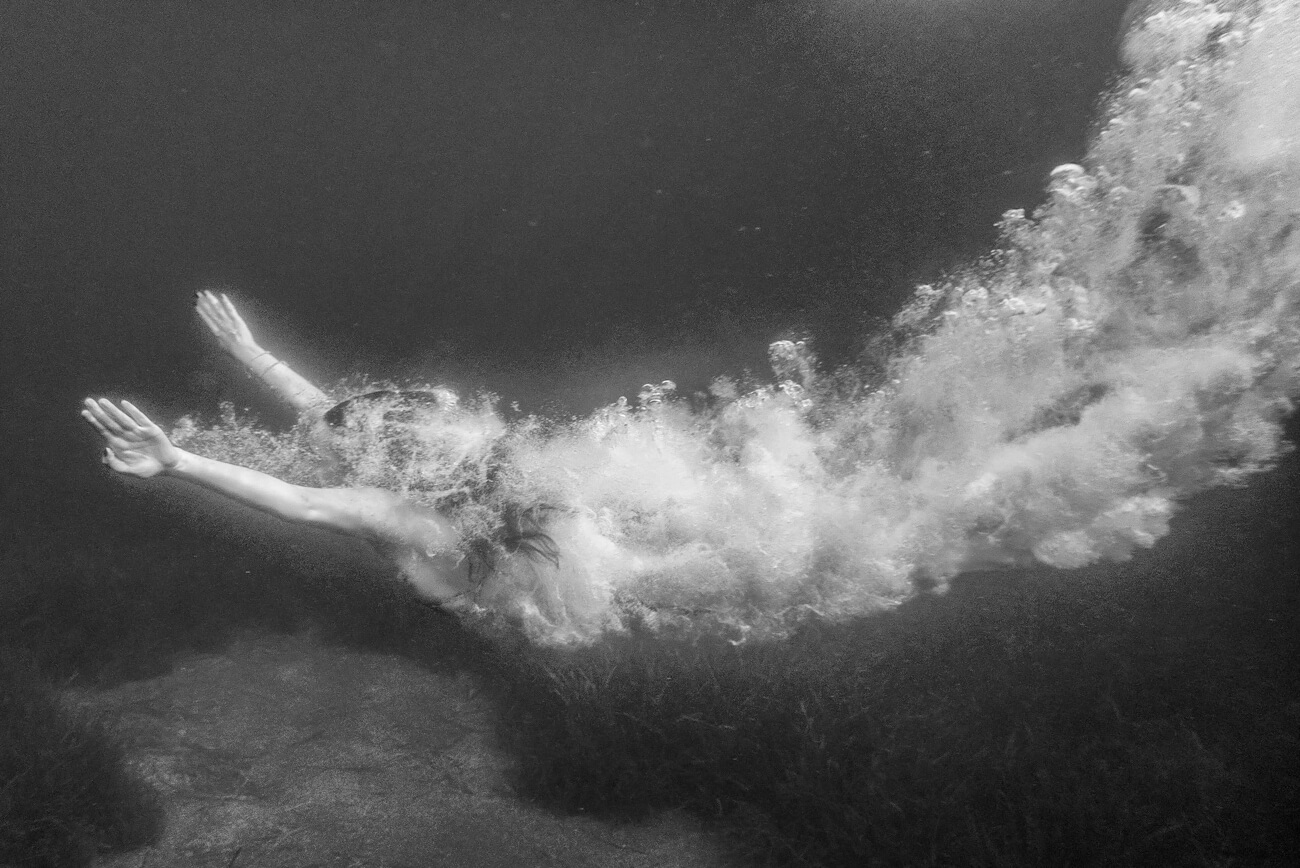 Mermaids are real © Nadide Goksun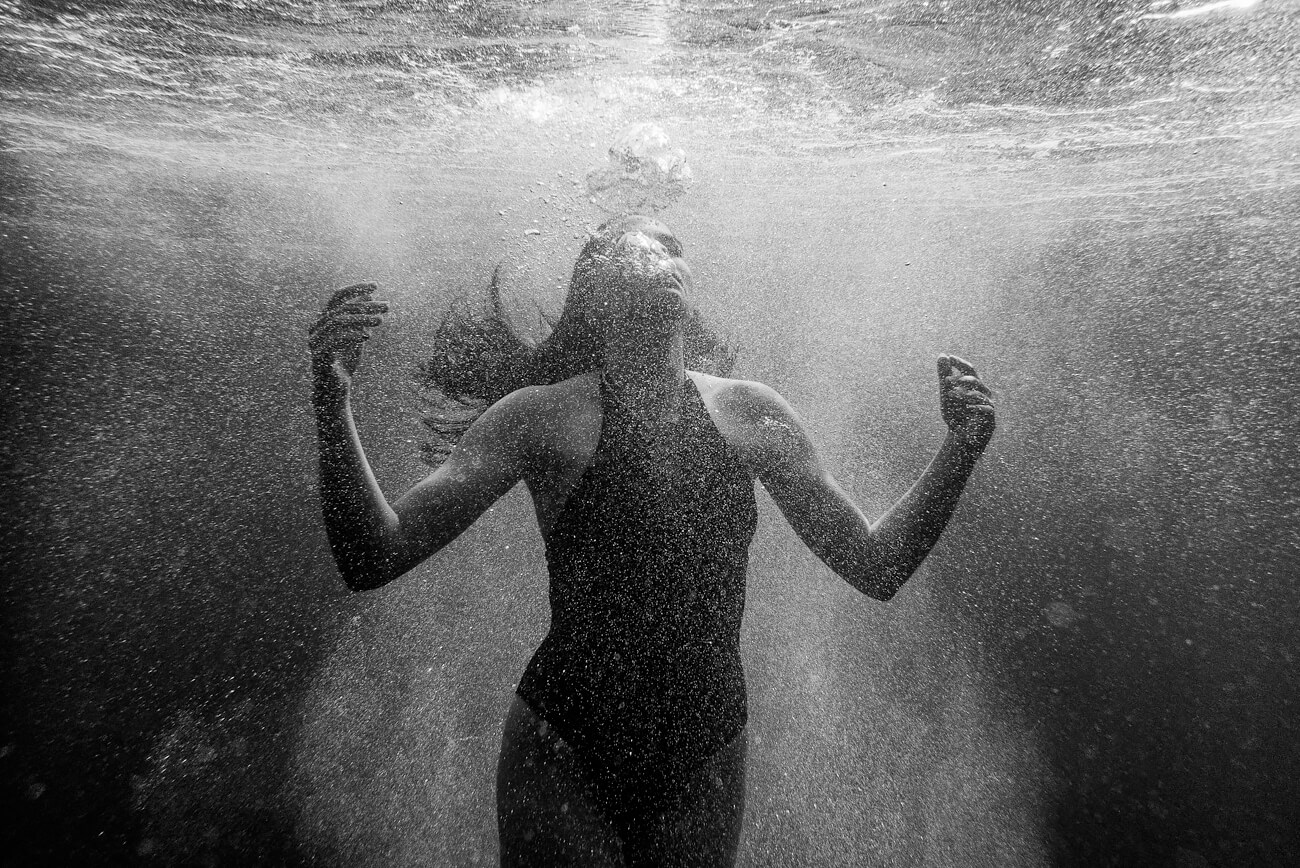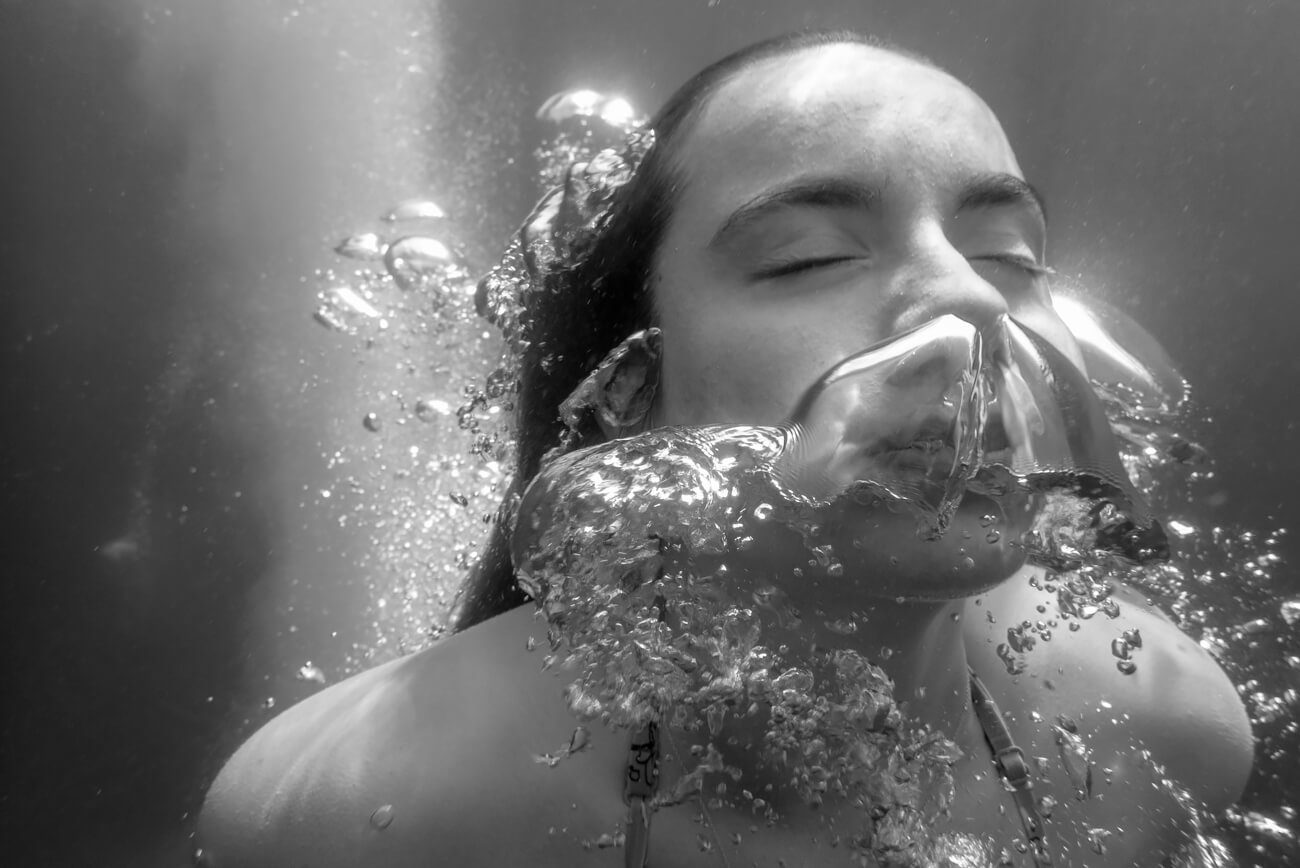 Mask of water © Nadide Goksun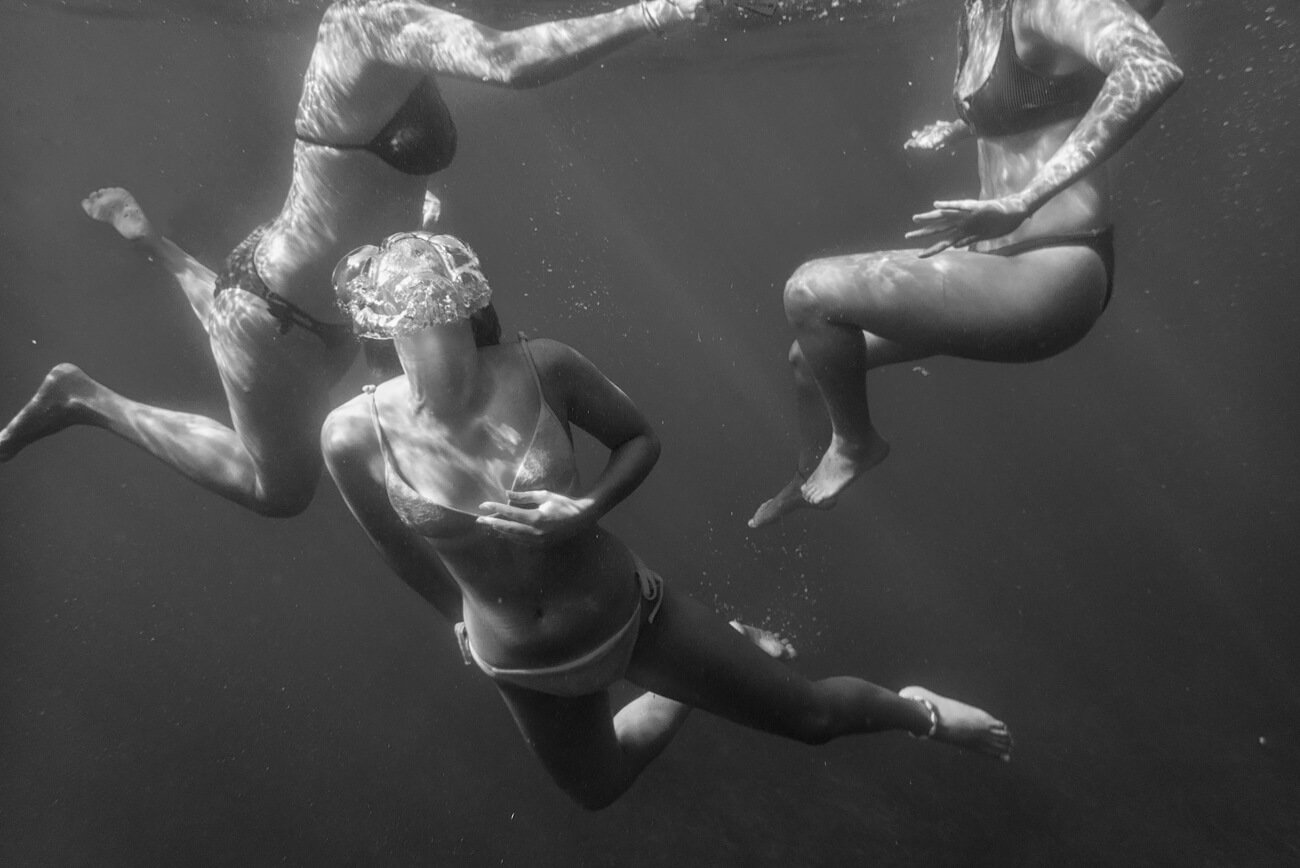 Summer joy © Nadide Goksun
Underwater fireworks © Nadide Goksun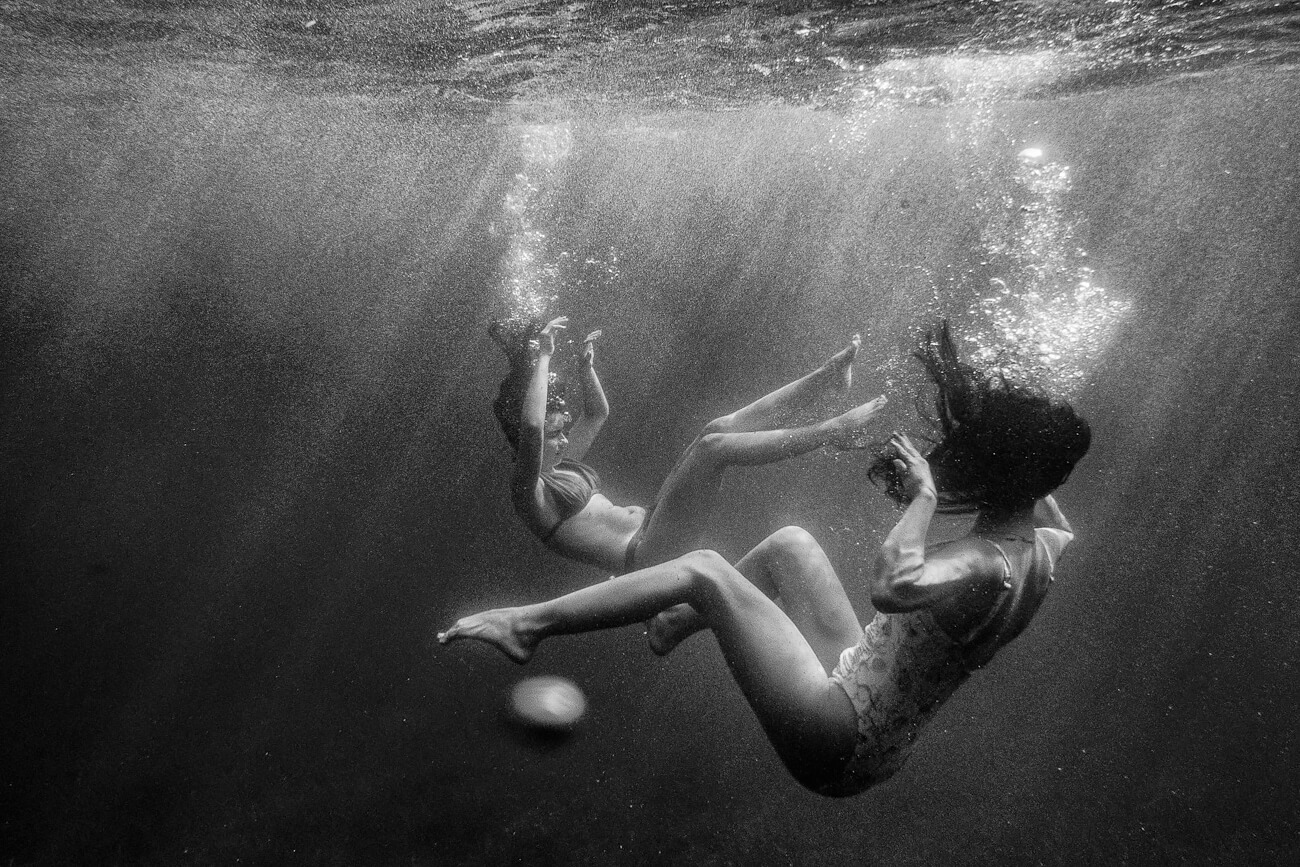 Sule and Ebru © Nadide Goksun
Nadide Goksun
Nadide Goksun (b. 1967) is a Turkish/American artist working primarily with photography and ceramics.
She is a graduate of the Bogazici University in Istanbul, the Sungshin Women's University in Seoul and participates in the International Center of Photography- Continuing Education Program in New York.
Goksun's work has been exhibited in several group exhibitions including Photo Review's 36th Annual International Photography Competition, Head On Photo Festival, Sydney-Australia, Julia Margaret Cameron Awards, Barcelona-Spain, LensCulture's 250 New Examples of the 21st Century Street Photography among others. Her first solo show ''Swimmers'' was exhibited in Bondi Beach, Sydney at the Head On Photo Festival in 2021. Her artwork has been reproduced in The New York Times, PDN (Photo District News), ArtAscent International Art and Literature Journal, Pastiche Magazine and All About Photo Magazine publications.
She currently lives and works in New York State.
www.nadidegoksun.com
@nadidegoksun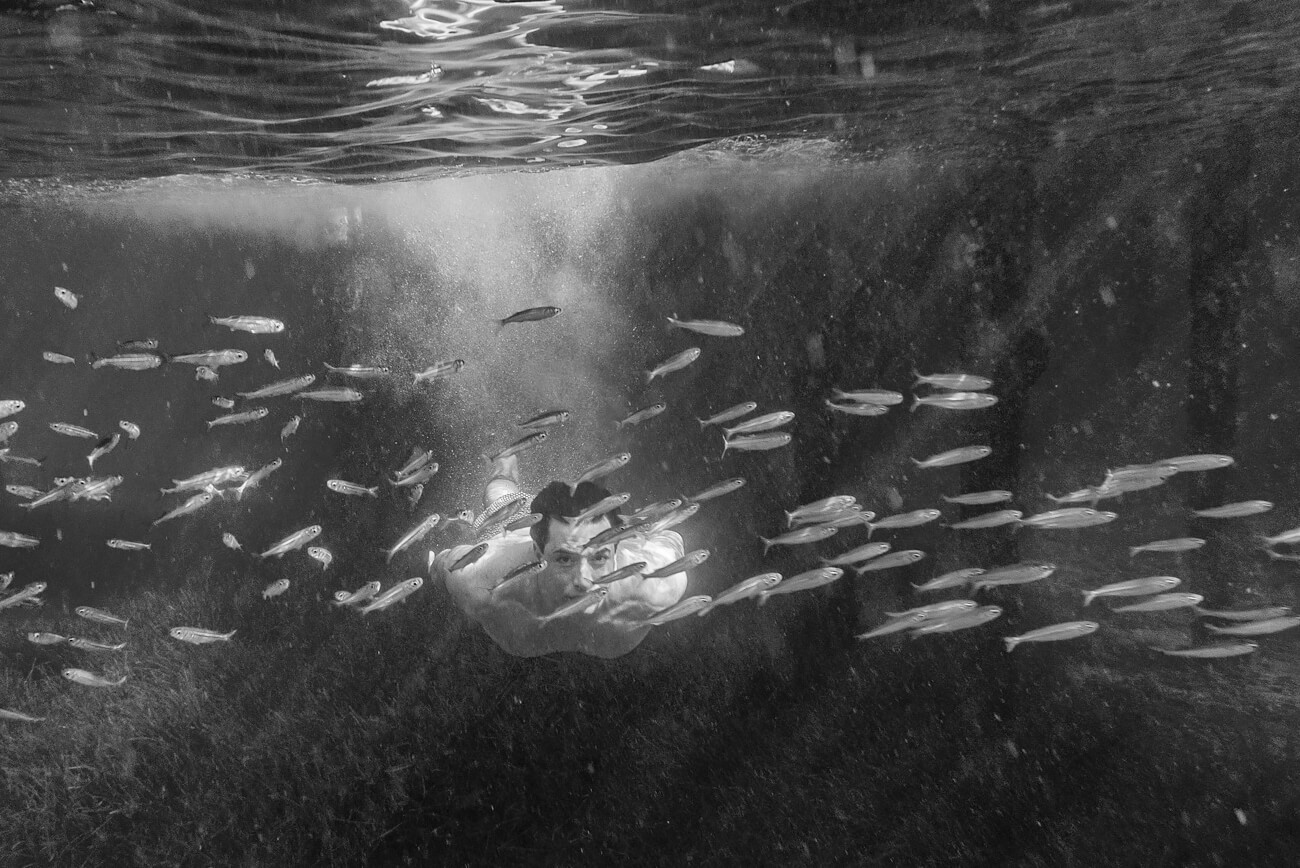 The Merman and the shoal © Nadide Goksun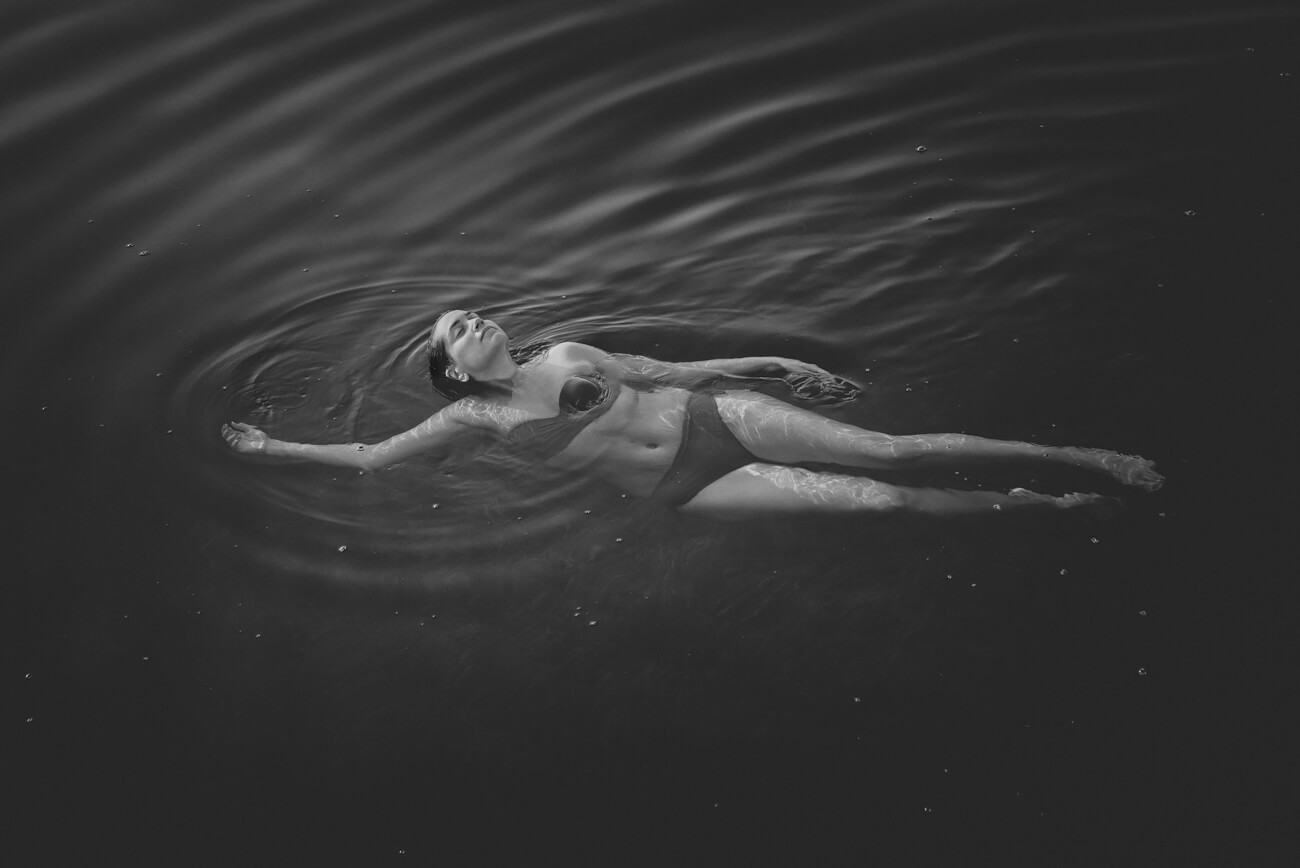 Sun salutation © Nadide Goksun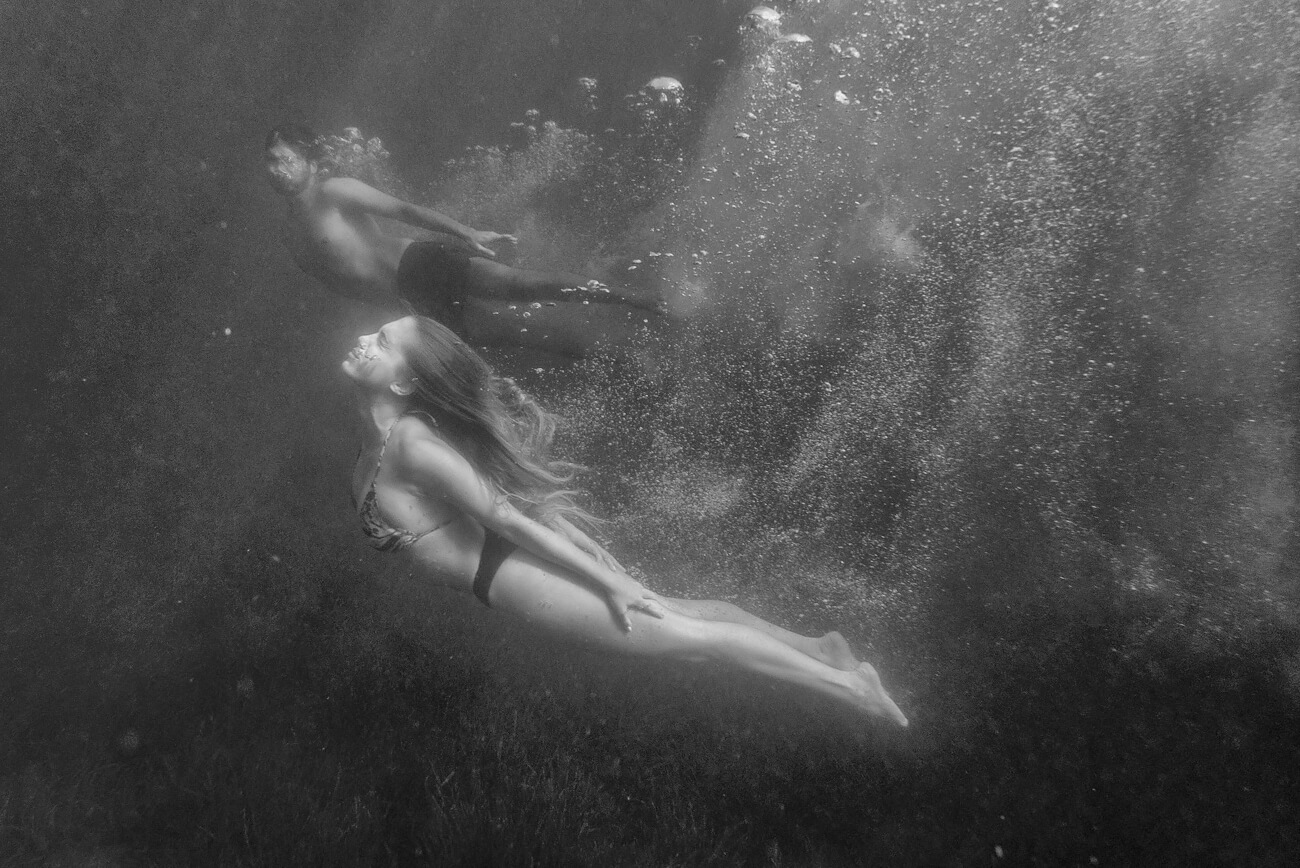 Ayse and Ahmet © Nadide Goksun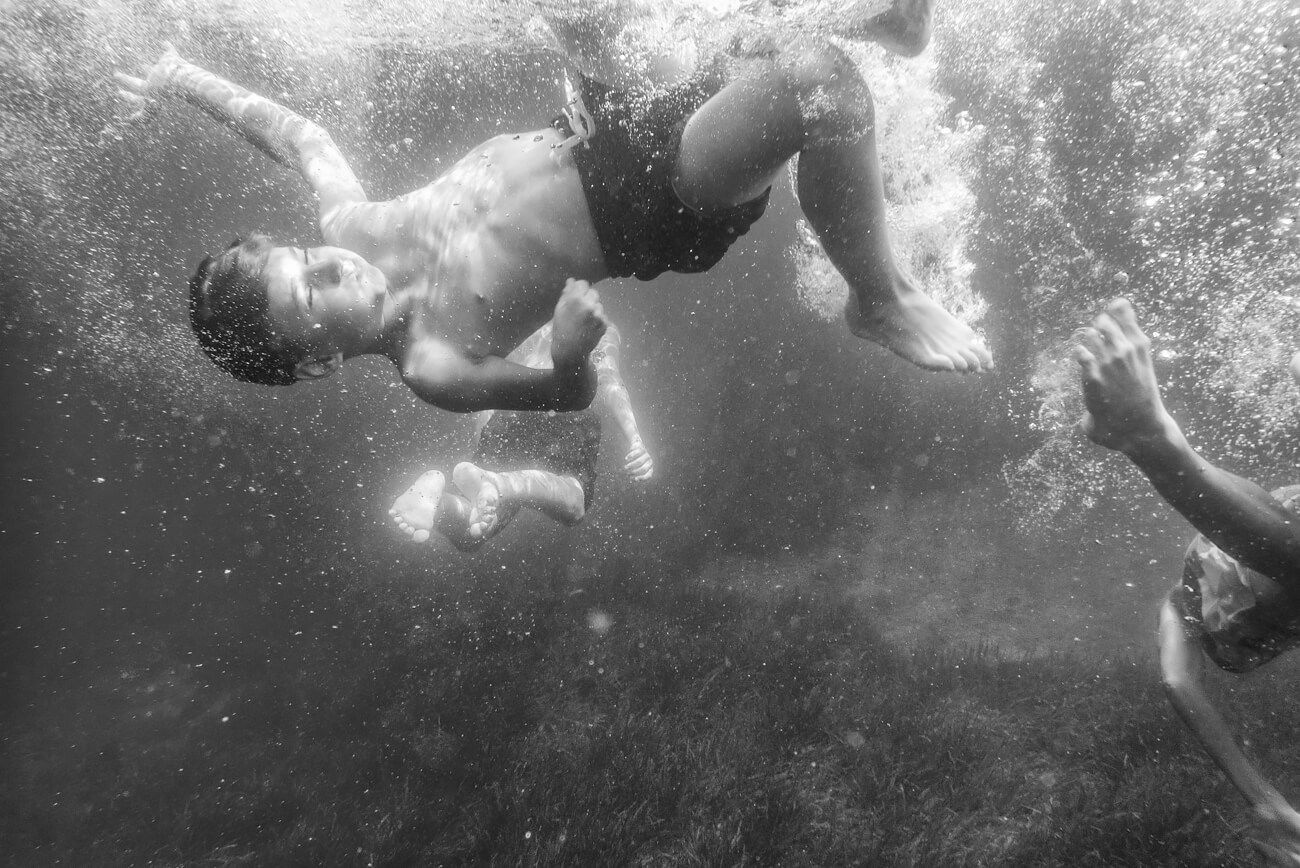 Summer is the time for fun © Nadide Goksun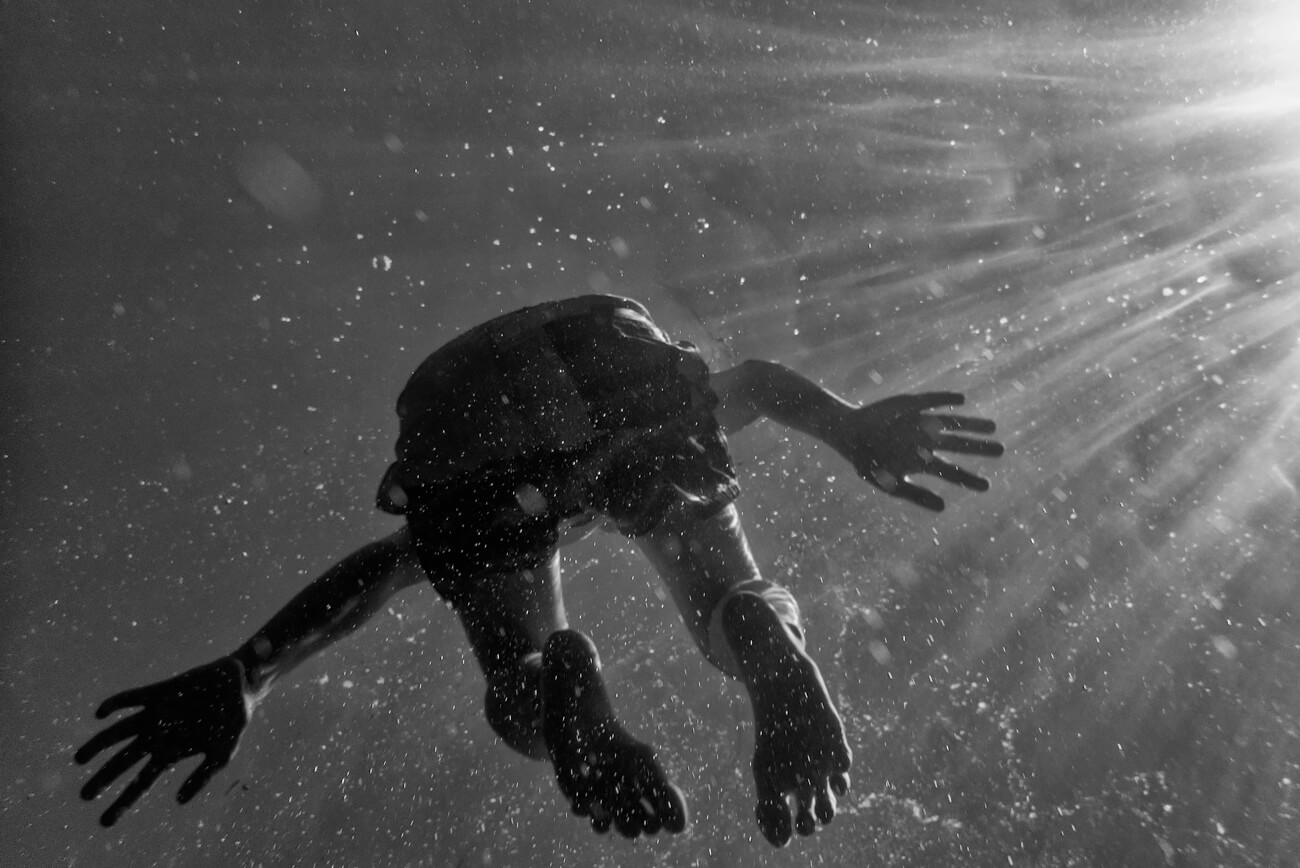 Jumping Cem © Nadide Goksun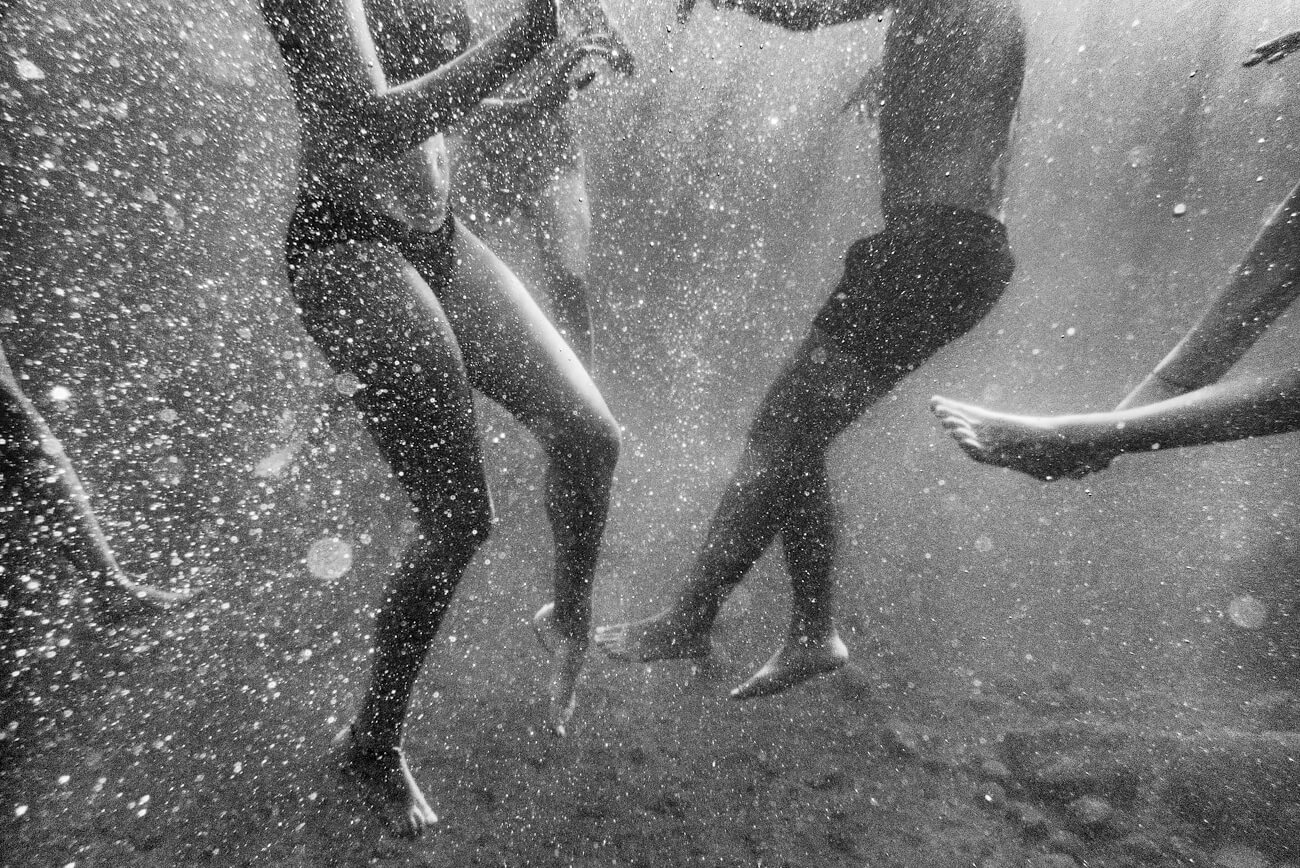 Happy hour © Nadide Goksun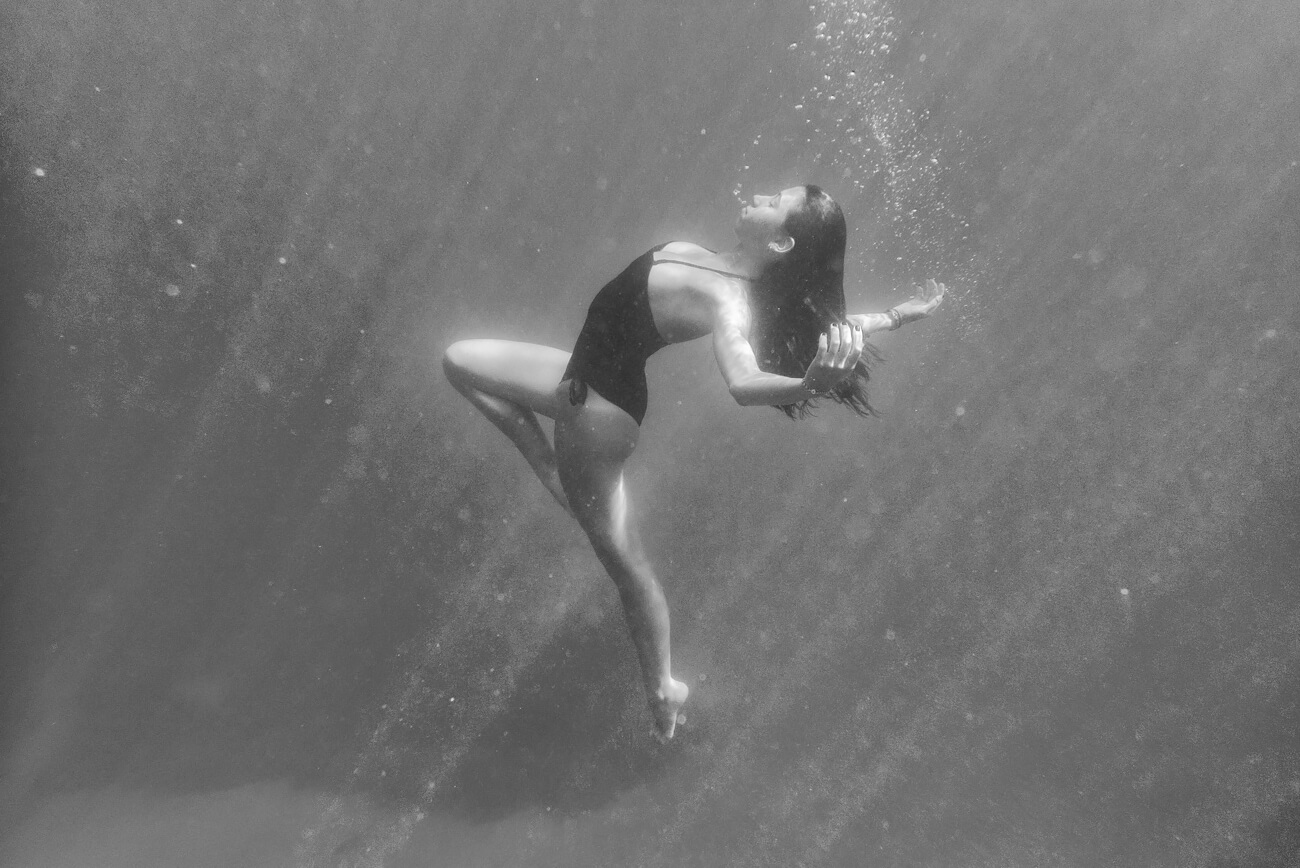 Underwater ballet © Nadide Goksun