The first Neapolitan solo exhibition dedicated to American photographer Michael Ackerman, Homecoming - New York, Varanasi, Napoli, holds in its title the sense of the visual path outlined by gallerist Cristina Ferraiuolo.
The segment of the exhibition dedicated to New York, including some iconic images of the 1990s, is composed of work made by the artist during his continuous returns to the city where he grew up and developed his artistic vision. His photographs stem from a homesickness, a love of the city and a deep need to connect with its people. These emotionally naked portraits, both fleeting and posed, are of a humanity that is simultaneously dark, tender, vulnerable and even sweet. They are made with a deep empathy and affection.
The images are arranged in triptychs, diptychs, used in a sequence, in different formats, setting a cinematic-like rhythm and narration.
''Michael Ackerman never searches for the 'decisive moment' like other photographers do''
observes his close friend Sarah Moon.
''He captures the moment between moments and the time between times. The instant when the unexpected or the invisible is revealed. He captures, not what we see, but what we feel''
.
In one corner of the room the artist arranged two walls with numerous test prints, allowing the visitor to virtually enter his darkroom amid continuous experiments born out of the encounter between choice and chance.
The second part of the exhibition is dedicated to Varanasi, another seminal destination in Michael Ackerman's artistic journey. It was here in the 90's that he developed his first major project
End Time City
, published in 1999 by Robert Delpire, revealing him as one of the most interesting and innovative voices in contemporary photography.
After more than two decades, Ackerman decided to return to photograph the sacred city once again and worked on a new edition of his legendary book, published by Atelier EXB in 2021. His gaze rests predominantly on the world of animals - the protagonists of this section of the exhibition - and carries us to a landscape of pure emotion.
Frenzied flocks of seagulls swoop over the Ganges River, an elephant seems to hint at a smile, a tiny monkey walks on an electric cable swinging in the void, a white horse reminds us of a ghost shrouded in a grainy cloud.
We wander between dream and apparition.
At last, Napoli.
Besides New York, the formative city of endless returns, and Varanasi, the city of experimentation where he became aware of his own vision, a third familiar harbor is Napoli, the city to which Ackerman has chosen to return time and again to devote himself to his personal research, as a guest in this house that has now become
Spot home gallery
.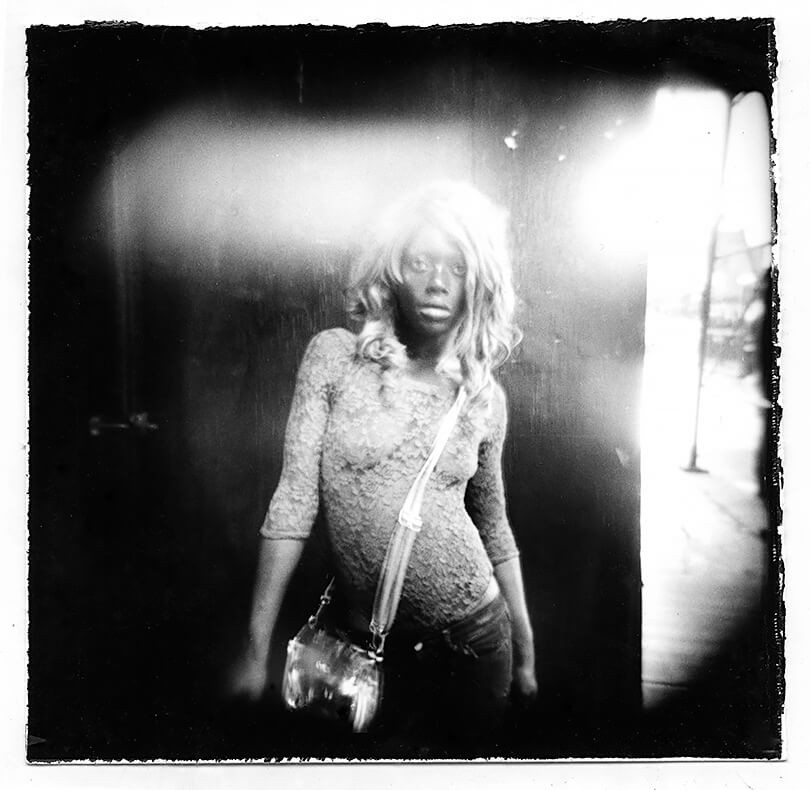 Artist statement
I'm quite sure I became a photographer at age 18 because of my personal and ancestral history of uprooting. Photography has been a new language, a voice and a way to connect with a humanity that is often fragile and vulnerable. It is an exploration of places and people that are deeply layered, haunted and transformed. I have never been sure of home. I was born in Israel, grew up in New York and now live with my wife and daughter in Berlin. I've always felt that I'm an outsider and I feel an allegiance with other outsiders, and with landscapes, cityscapes, and animals that embody that spirit. I am driven by a need to see beyond surfaces and facades. In a way, to see the unseen. Homecoming is impossible, but the search is never ending. There are places where I love to be, where I feel connected, where it's a pure pleasure to exist and lose myself in (New York, Varanasi, Napoli among others). Places where I've felt a little less alien. Photography is an act of profound recognition. When I take a picture I have the brief illusion to belong. (M.A.)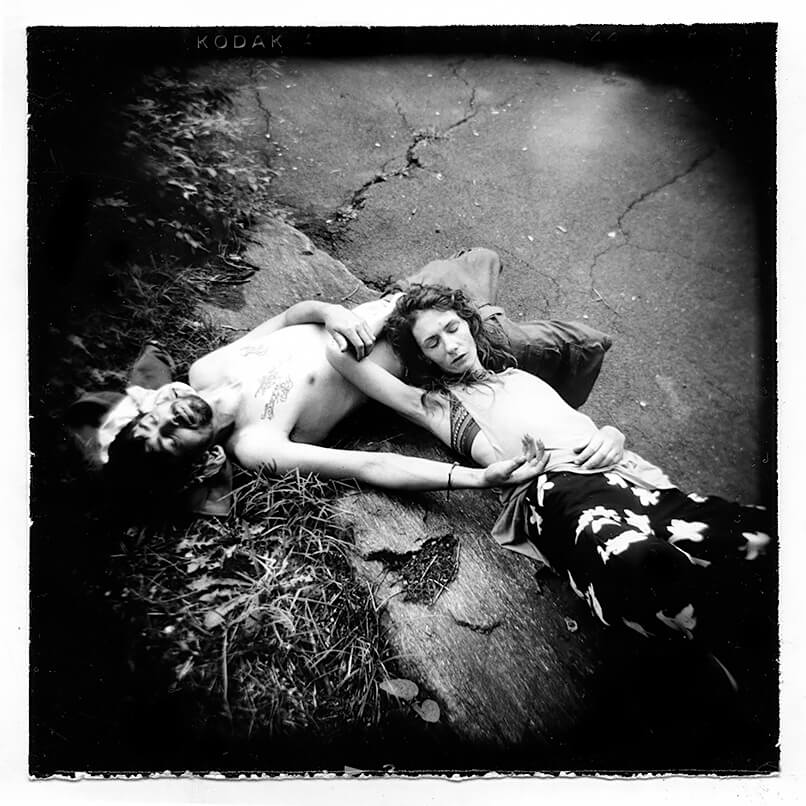 Biography
''In Michael Ackerman's work, documentary and autobiography conspire with fiction, and all of the above dissolve into hallucination. His photography explores time and timelessness, personal history and the history of places, immediate family and love, with all its complexities and contradictions.''
(Jem Cohen).
Michael Ackerman was born in Tel Aviv, in 1967. At the age of 7 his family emigrated to New York City, where he grew up and began photographing at the age of 18. In 1998 he was awarded the prestigious Infinity Award for Young Photographer by the International Center of Photography in New York. In 1999, the publication of End Time City by Robert Delpire was a shock and a rare discovery of a talent of great intensity, his approach was new, radical and unique. This book, awarded with the Prix Nadar, was followed by the publication of Fiction in 2001 and Half life in 2010. In 2009, he received the SCAM Roger Pic Award for 'Departure, Poland'. In 2021, twenty years later, he published the new edition of End Time City, Atelier Editions Xavier Barral, presenting a selection of his iconic photographs, enriched with many completely new images, taken during his recent trips to Varanasi, in 2018 and 2020.
He has exhibited internationally and his work is in the permanent collection of The Museum of Fine Arts, Houston, The Museum of Modern Art and The Brooklyn Museum, New York, La Maison Européenne de la Photographie and La Biliothèque Nationale, France among others, as well as in many private collections. He currently lives in Berlin.
@michaelackermanwork
All about Michael Ackerman