The Rocketgirl Chronicles
is a heartwarming personal project that follows the adventures of one little astronaut. And as she keeps exploring the neighbourhood, the child's curiosity and imagination is able to transform even the most mundane of surroundings into otherworldly and often haunting scenes.
Captured on film by her dad, Ukraine-born and Melbourne-based photographer Andrew Rovenko, these images have quickly found resonance both locally and abroad with publications in Vogue and Rolling Stone Magazine, exhibitions in Australia, Italy and New York and recognition in a number of international photography awards.
Rocketgirl's expeditions first started as a response to the limitations imposed by the pandemic, when the options for outdoor activities became scarce, but the surreal atmosphere of emptiness has created a perfect backdrop for such imaginative explorations.
The Shuttle © Andrew Rovenko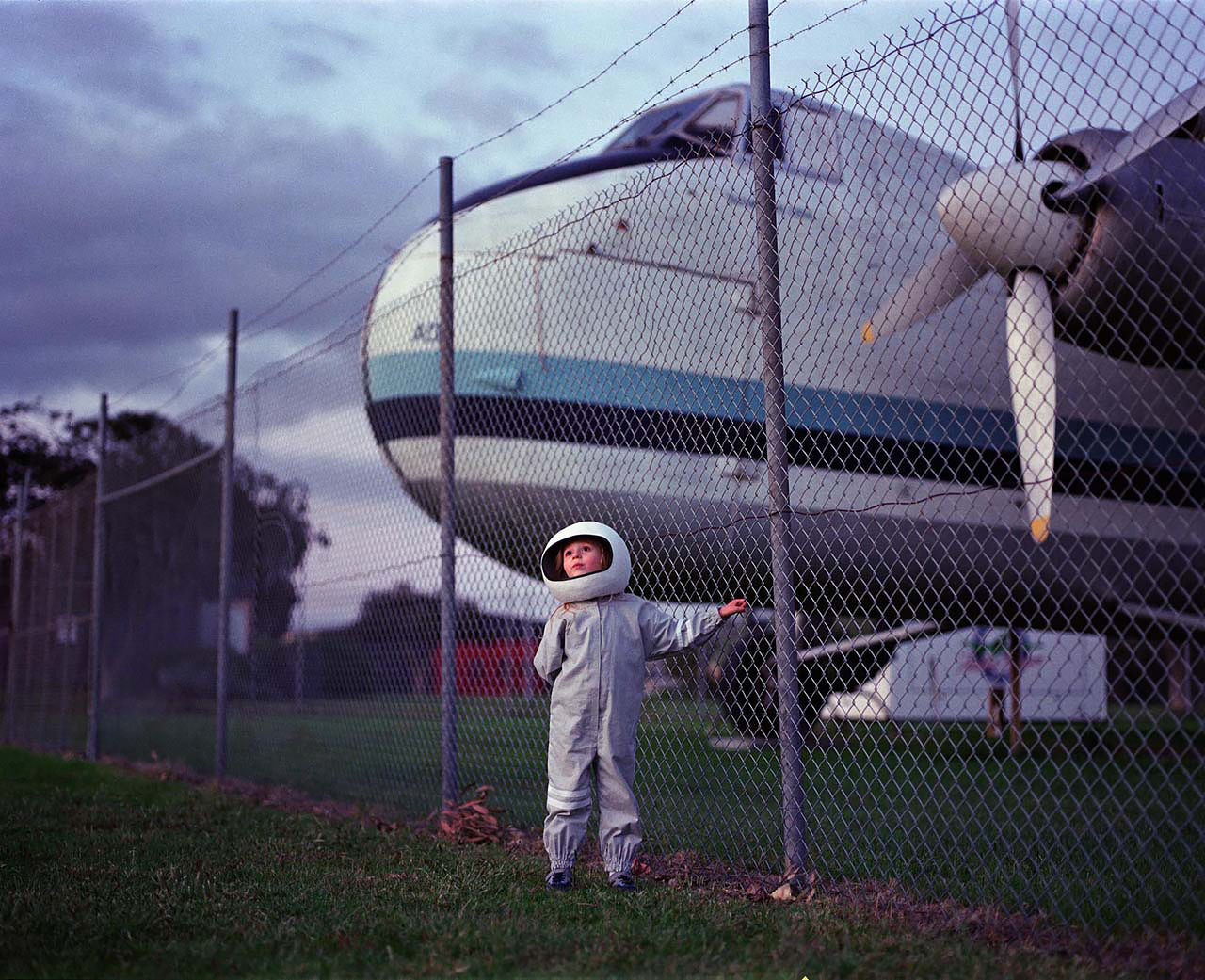 And while the curiosity for adventures is something that lasted way beyond the pandemic - all journeys have to come to an end, and Andrew will be wrapping up this story with The Rocketgirl Chronicles hardcover photography book.
Aside from providing a detailed visual account of little astronaut's discoveries, the book in Andrew's words, is intended to: always remind us of one magical power that we all have, but often forget about as we grow up. Something that can always give us the freedom to go beyond any limits... Power to imagine.
The Rocketgirl Chronicles photo book's 30 day crowdfunding campaign ends on
Kickstarter
on April 14th, 2023 (with shipping expected to commence in September).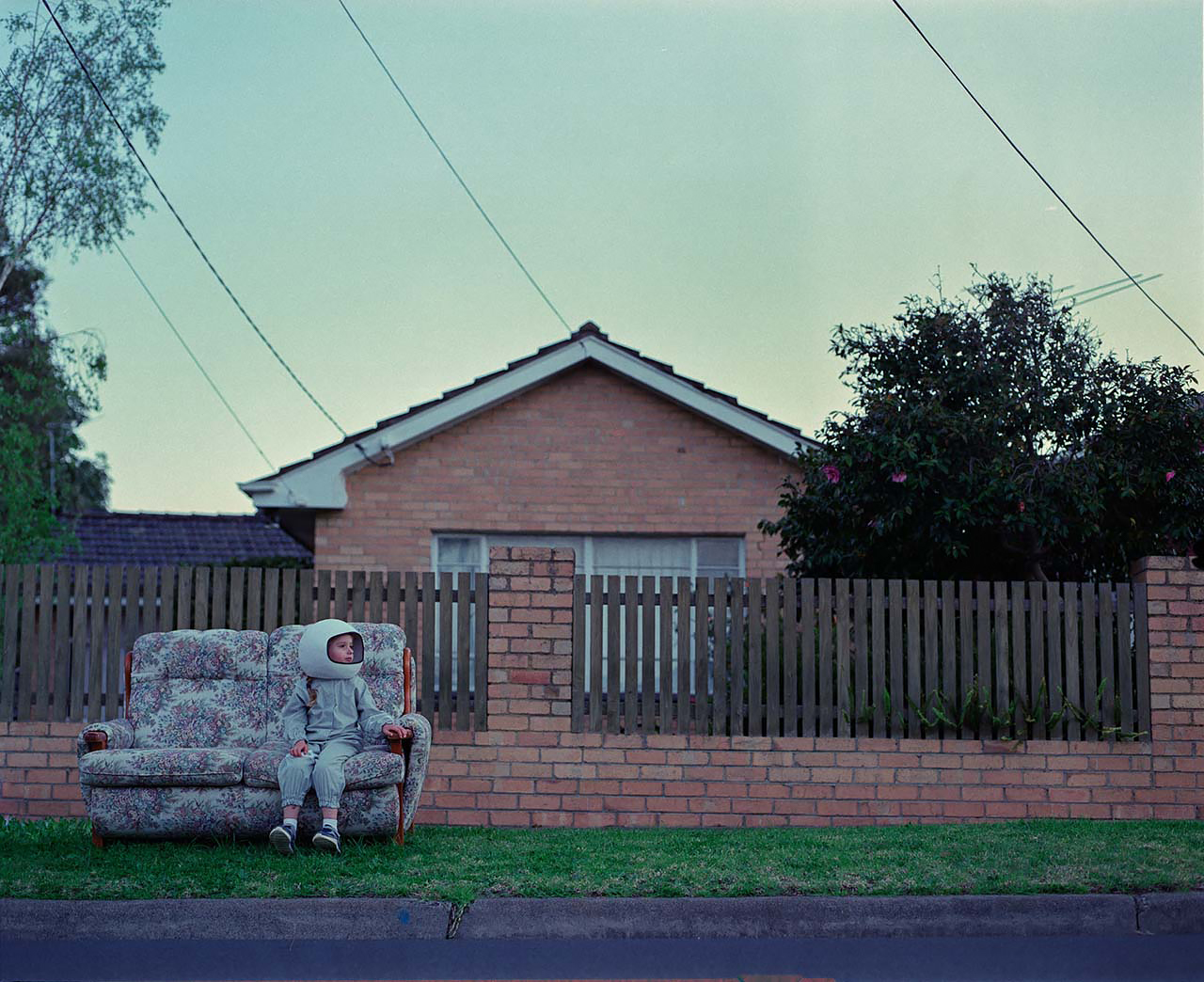 So Near, Sofa © Andrew Rovenko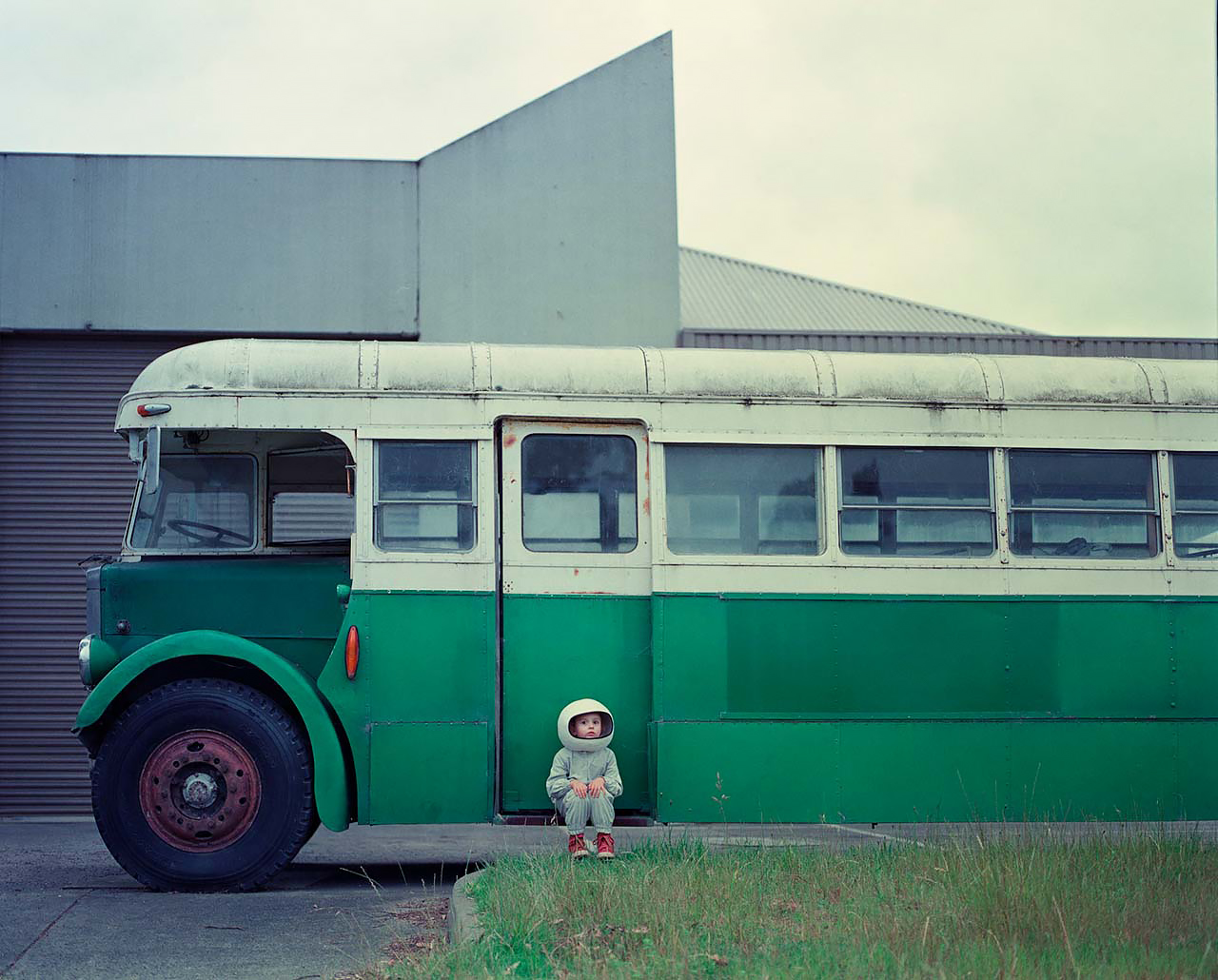 The Green Line © Andrew Rovenko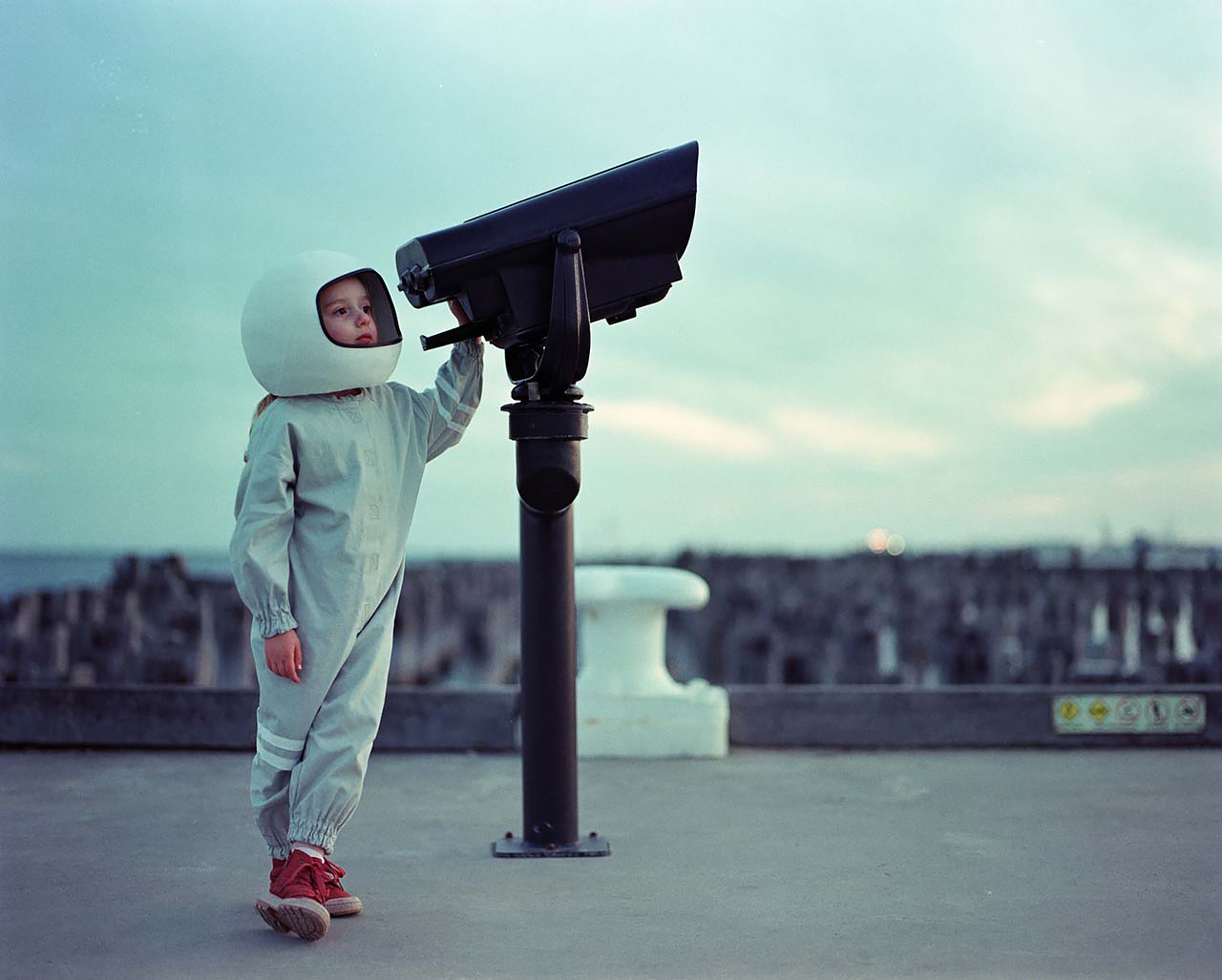 The Watch © Andrew Rovenko
Andrew Rovenko
Born and raised in Odessa, Ukraine, Andrew Rovenko has been calling Australia home for over 18 years. Having practised his skills as a freelance magazine photographer, Andrew always preferred the freedom of not having to work towards a commercial brief. This eventually led to doing just personal projects, primarily on film, where the joy of craftsmanship can be experienced the most. Andrew has been named 2021 Australian Photographer of the Year by the Australian Photography Magazine.
rovenko.com
@rovenko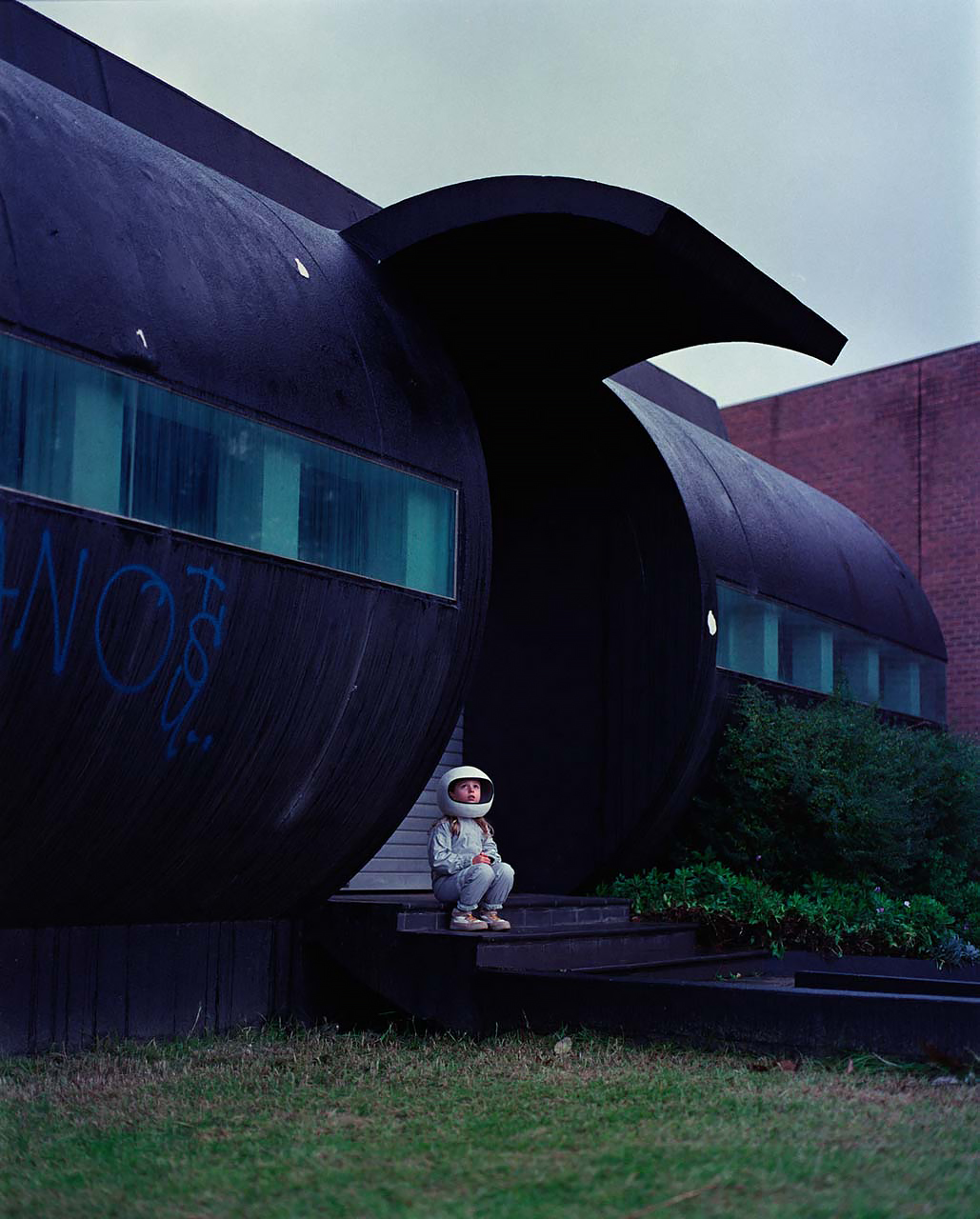 Home and Away © Andrew Rovenko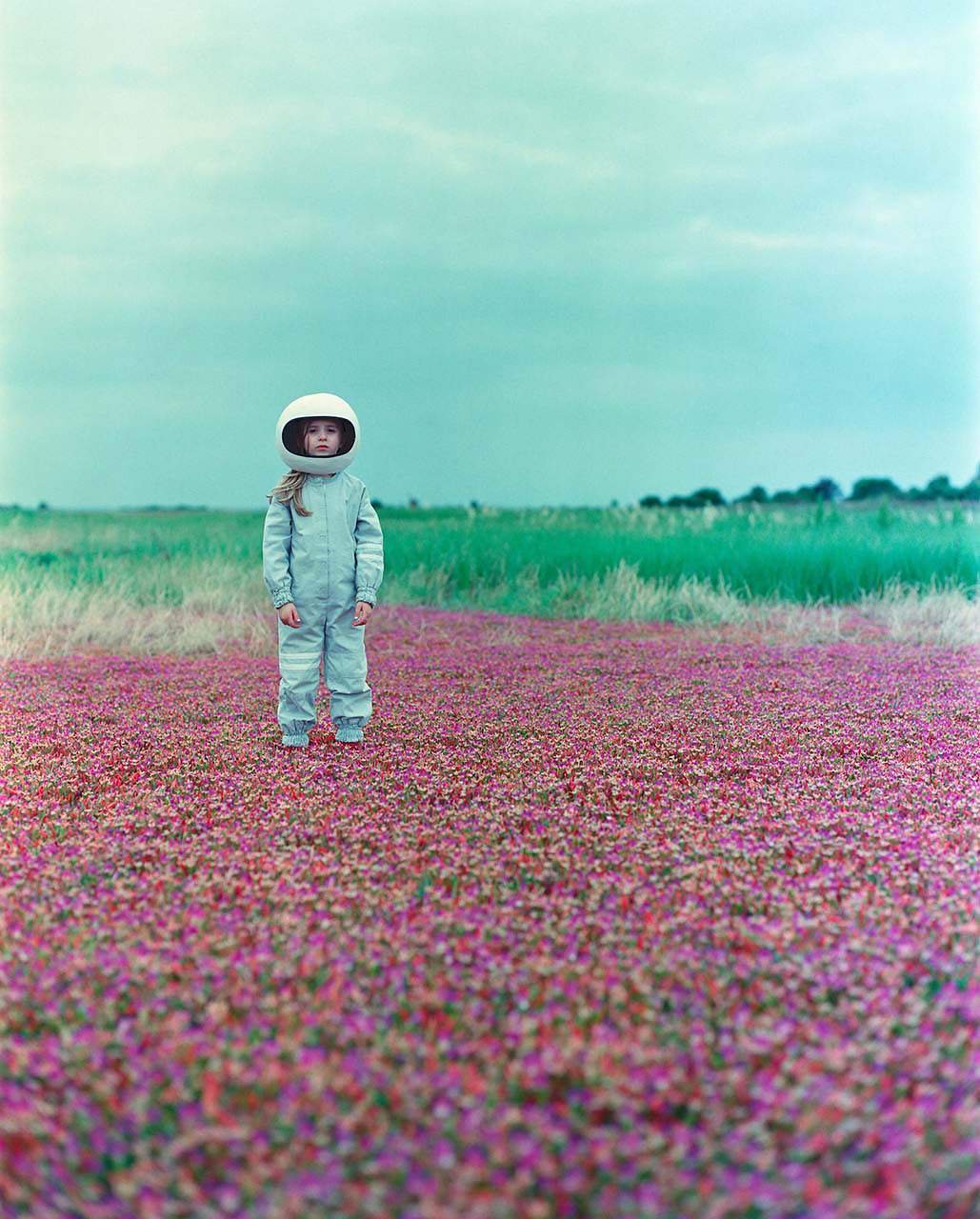 Light Wader © Andrew Rovenko
Long Distance Call © Andrew Rovenko
About the Kickstarter Campaign
Back the project on Kickstarter
The Rocketgirl Chronicles
This is a real story that started in the world's most locked down city as it struggled through over 240 days of restrictions.
But for one little astronaut, the greatest of adventures could always be found within reach - be it 5km travel radius or a bedroom. The phone booth or a laundry.
The Rocketgirl Chronicles is a collection of memories from the worlds we discovered, the stories we found. And while the lockdowns have long ended - these images will always remind us of one magical power we all have, but often forget about as we grow up. Something that can always give us the freedom to go beyond any limits... Power to imagine.
The Book
There couldn't be a better way to bring together the scenes captured in our expeditions and tell the story of this journey than through a good quality hardcover photography book. And thanks to the people asking about it, I finally gathered the courage to attempt such a project.
The baseline for the book is to have a minimum of 64 pages and include at least 33 select photographs, printed on 170gsm+ quality coated paper, and the very low initial funding goal is not intended to cover all production costs, but help with some of the expenses.
However with your support and some luck, going beyond $22k Australian Dollars will fully fund the print run and allow to include up to twice as many pages and images, so let's see how far we can reach.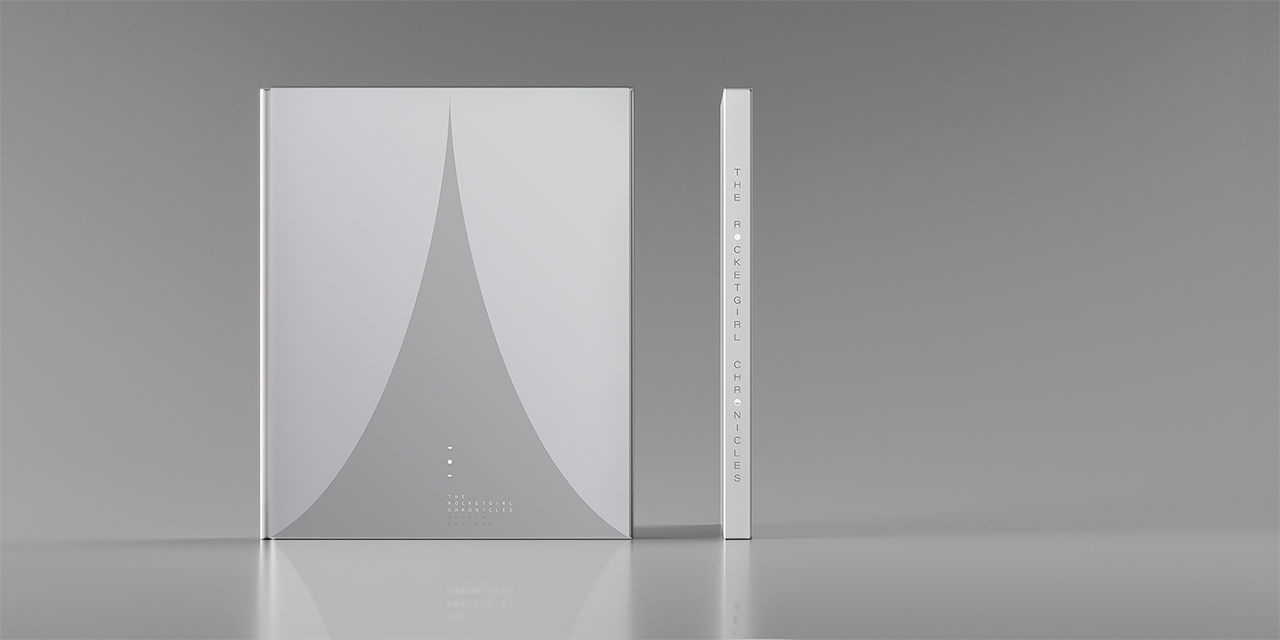 The Works
It's hard to beat the magic of the traditional photographic process, and all images from the series were shot on film using the legendary Mamiya RZ67 medium format camera. The last available stock of my favourite (and now sadly discontinued) Fuji 400H Pro film with its signature colour look made these photographs even more special, and every step of the way from development to scanning and processing was hand crafted literally in house.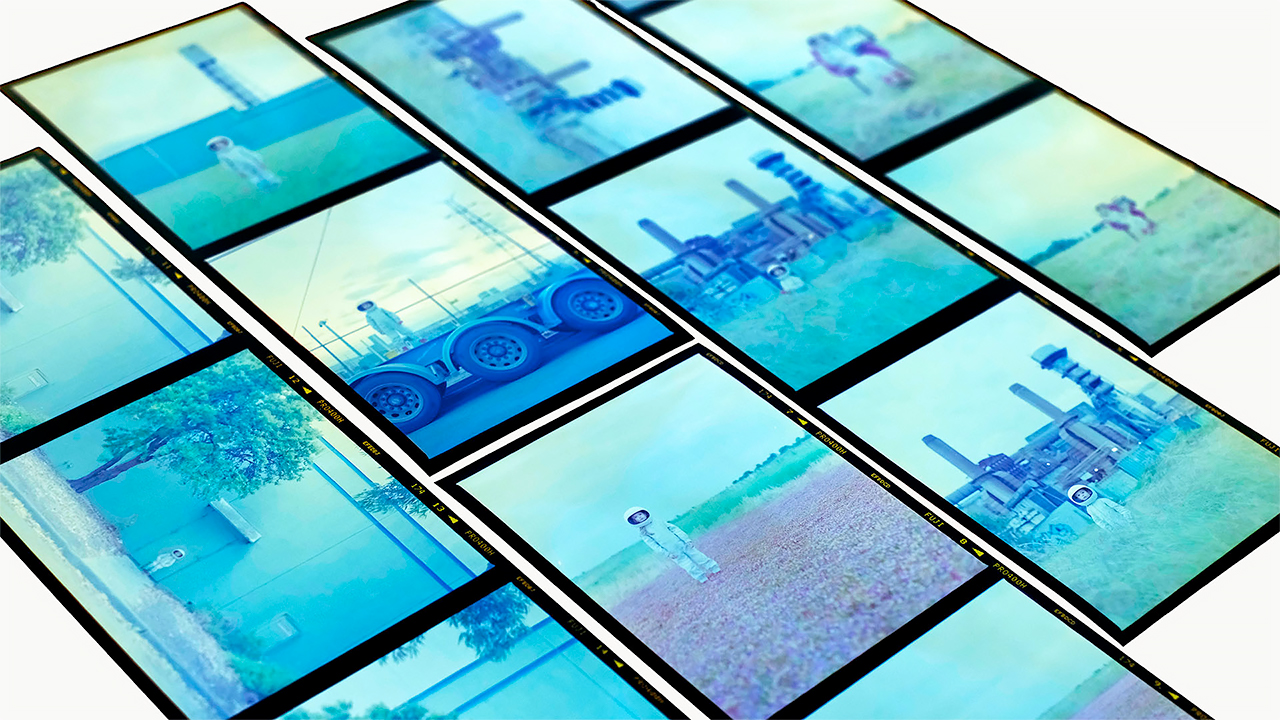 Original negatives (inverted) © Andrew Rovenko