In April 2023, to celebrate Earth Day, the Georgetown Environmental Justice Program is hosting Faces of Climate Change, a photography exhibition whose goal is to highlight the people who are on the front lines of climate change but are under-represented in the global agenda and the media of climate change.
Launched in 2022 by Nishita Karad, this project is taking the form of a contest, open to everyone on all continents, amateurs and professionals alike. One hundred photos are selected to be exhibited by a jury of experts, upon which there will be four winners. You can find last year's winners on the project website.
Submissions for 2023 are opened until the 30th of April. This year, the judges are Philippa Thomas, Dr. Michael Pritchard, Annabel Nelson, and Dr. Dina Khalifa.
"I want to take these stories to those who are at the forefront of our climate work: politicians, policy makers and corporate leaders, to remind them that these are not just numbers but real people who will be impacted by their actions."
- Nishita Karad
The Face of Climate Change Art Exhibition will be held in the ICC Galleria (Ground Floor, Main Campus) from April 17th to April 22nd. On Tuesday, April 18th, at 11:30 AM, there will be a discussion with Nishita Karad, founder of Faces of Climate Change, and Gaël Giraud, Director of the Georgetown Environmental Justice Program.
To learn more about the Faces of Climate Change project:
Check out this video on Vimeo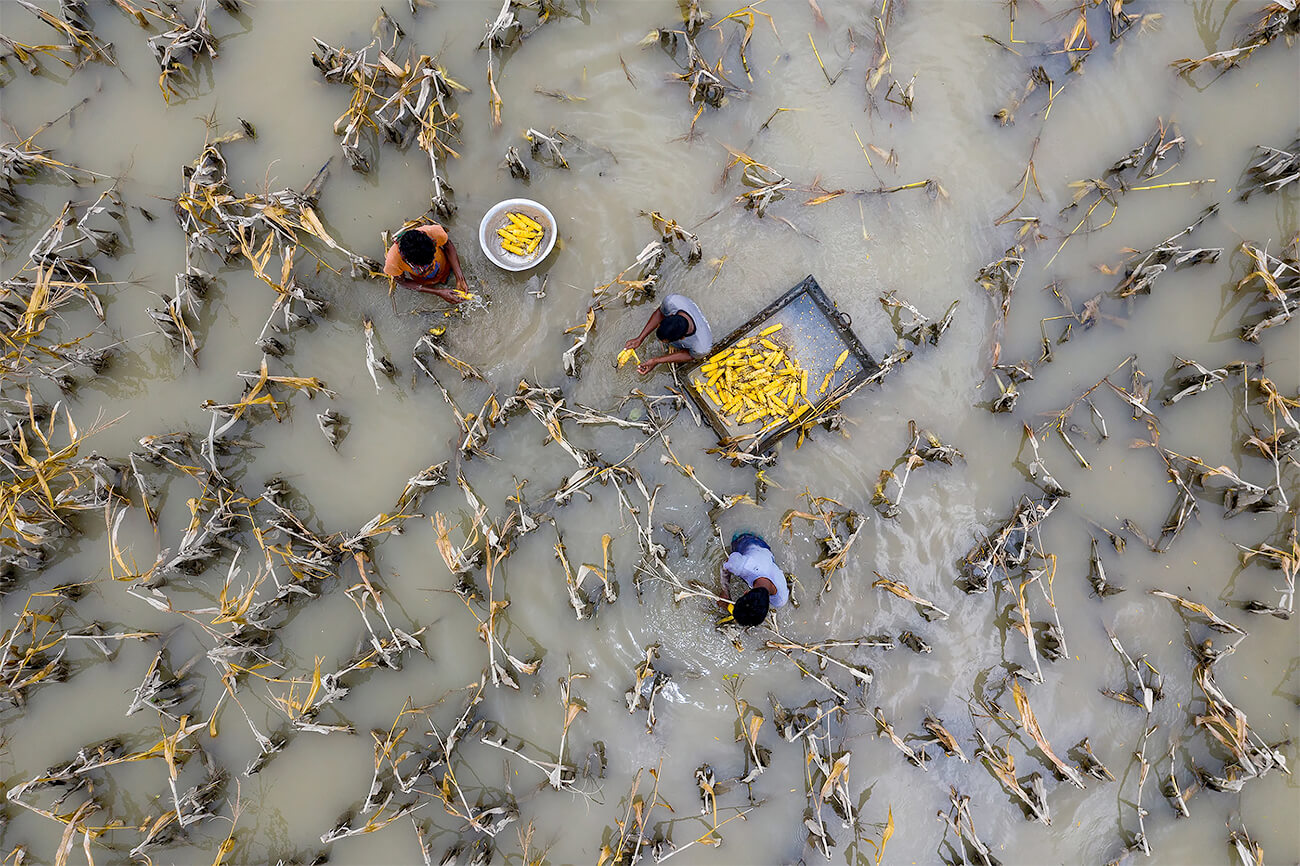 Faces of the Brave © Azim Khan Ronnie / Faces of Climate Change 2021-22
Cornfields are submerged in water after a deadly flood devastated the area. Farmers trying to salvage as much as they can from fields destroyed by the annual disaster.
Thousands of hectares of cornfields were swamped by the flood in Sariakandi, Bogura, Bangladesh.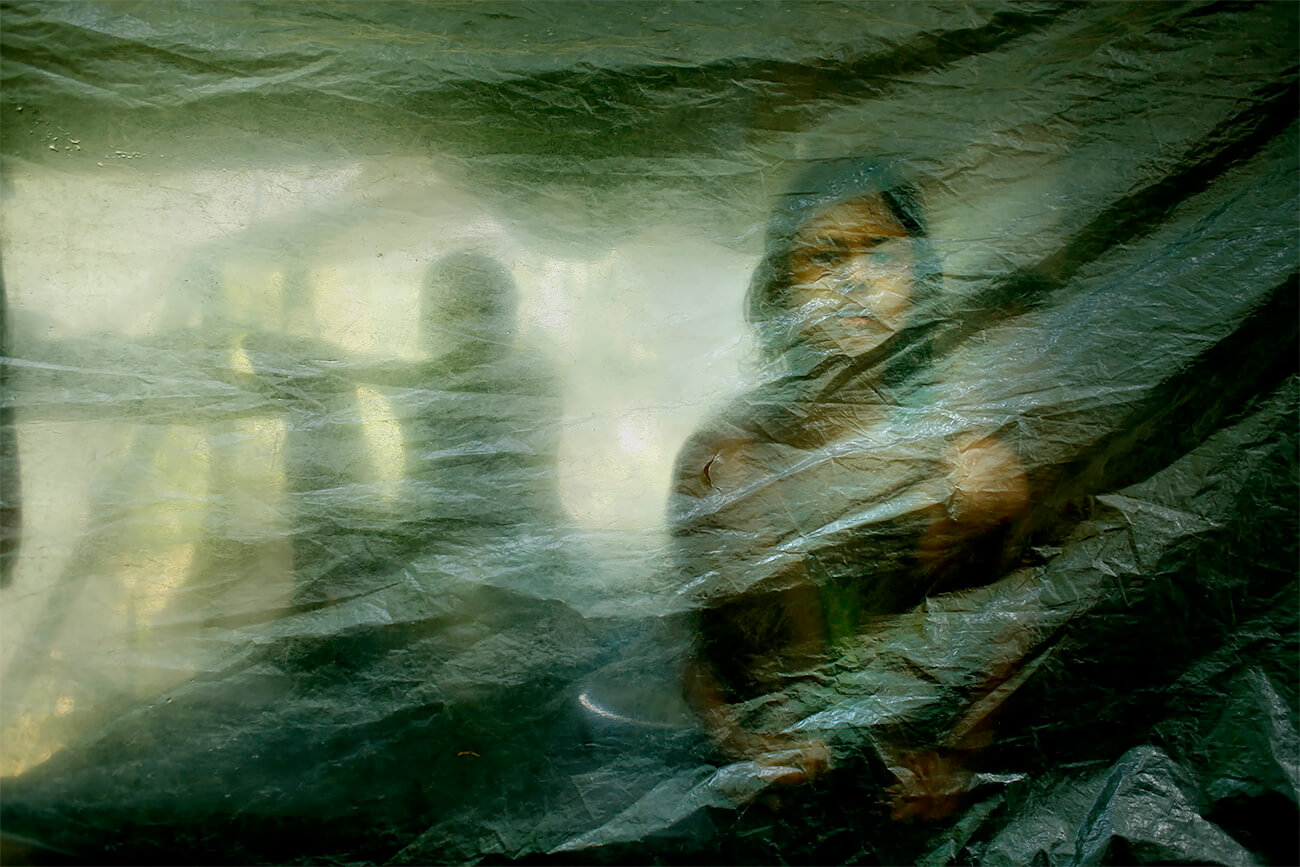 Faces of the Past, Present and Future © Abir Abdullah / Faces of Climate Change 2021-22
Shephali and his brother inside their temporary shelter made by polythene beside a road after lost their house due to the flooding.Chilmari, Kurigram.
We could not sleep in the night as Tsunami alert was on for the first time in our country. We fear the most because already we face flood twice within a month this year. We do not understand what Tsunami is, but we understand that it is big than flood and destroy everything within hours. And we have to think not only floods but also Tsunami now ---stated a climate refugee in a remote island in the north.
With the changing climate, the flooding grows ever more extreme and unpredictable. The floods and river erosion cause enormous economic and physical damage. The people of the chars are the most vulnerable of all in a country that is one of the most at risk as the climate heats up.
The Intercontinental Panel on Climate Change indicates that a one meter rise in sea level could displace nearly 15 million people from their homes in Bangladesh.