The neighborhood of Jackson heights is one of the most diverse immigrant communities in New York. I remember when I moved here in 2021, it was so colorful and bustling with city life that I was a bit overwhelmed. I couldn't wait to begin documenting the life within with my camera. When I started however, I wasn't sure where I was headed. I had never done any sort of photography project before, but I knew even then that I wanted to create a book out of the photos I was slowly collecting.
After almost a year later I began to piece together a cohesive body of images under the title ''Jackson Heights, Shadow and Light''. Why shadow and light? One of the dominant features of the neighborhood is the overhead subway line that runs along Roosevelt Avenue. At certain times of day the sunlight hits the arches and beams of this structure casting harsh shadows and creating pools of light below. It took me a while to realize that I should be following those patches of light as they shift during both the course of the day and year.
As the sun moved with the seasons the light did as well, leading me on to different streets and corners. I photographed what the light exposed and let the shadows shroud whatever lay within them. The experience has completely changed the way I see the world through my camera.
I hope that eventually, when published and viewed together, these photos will create a unique portrait of this beautiful neighborhood that I call home, a messily picturesque place that is, in my opinion, sorely underrepresented in the genre of New York street photography.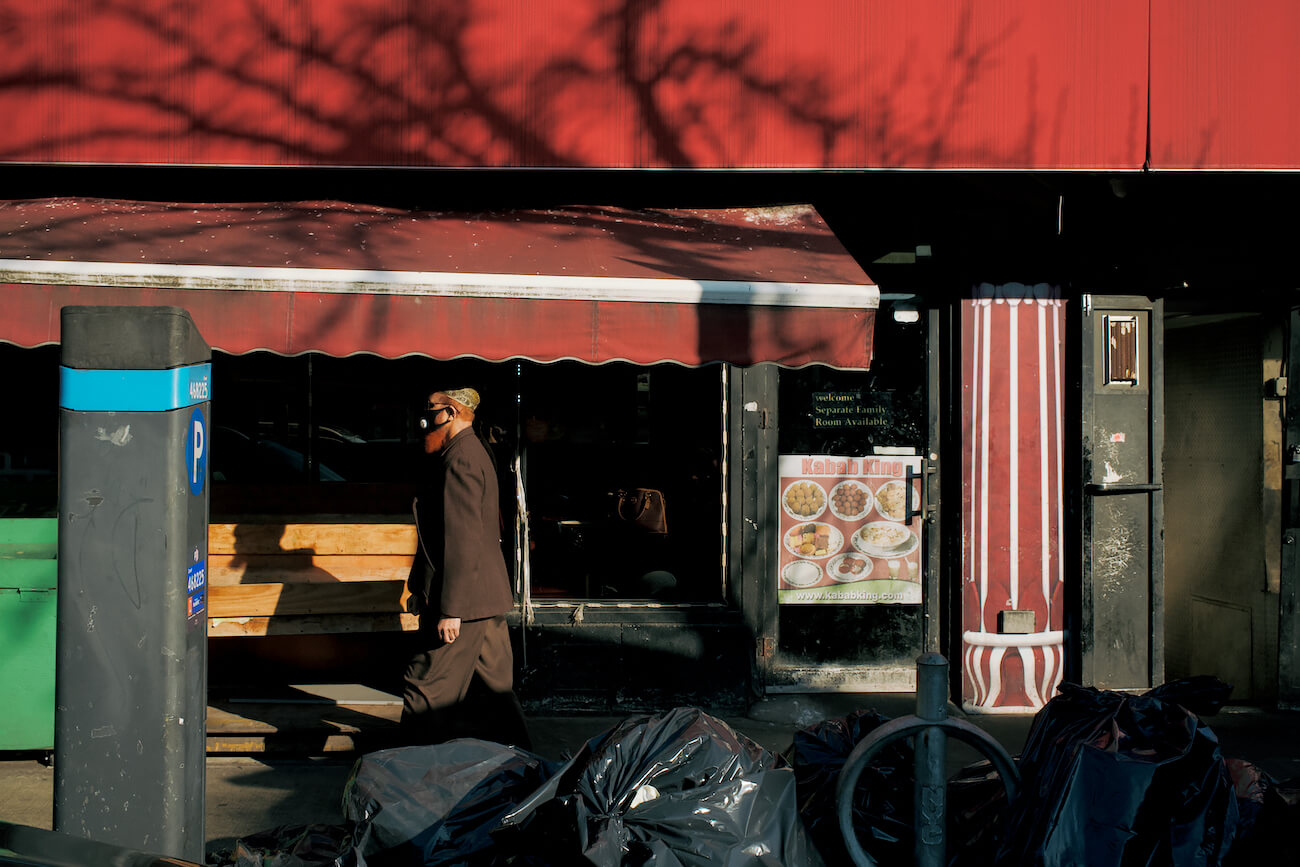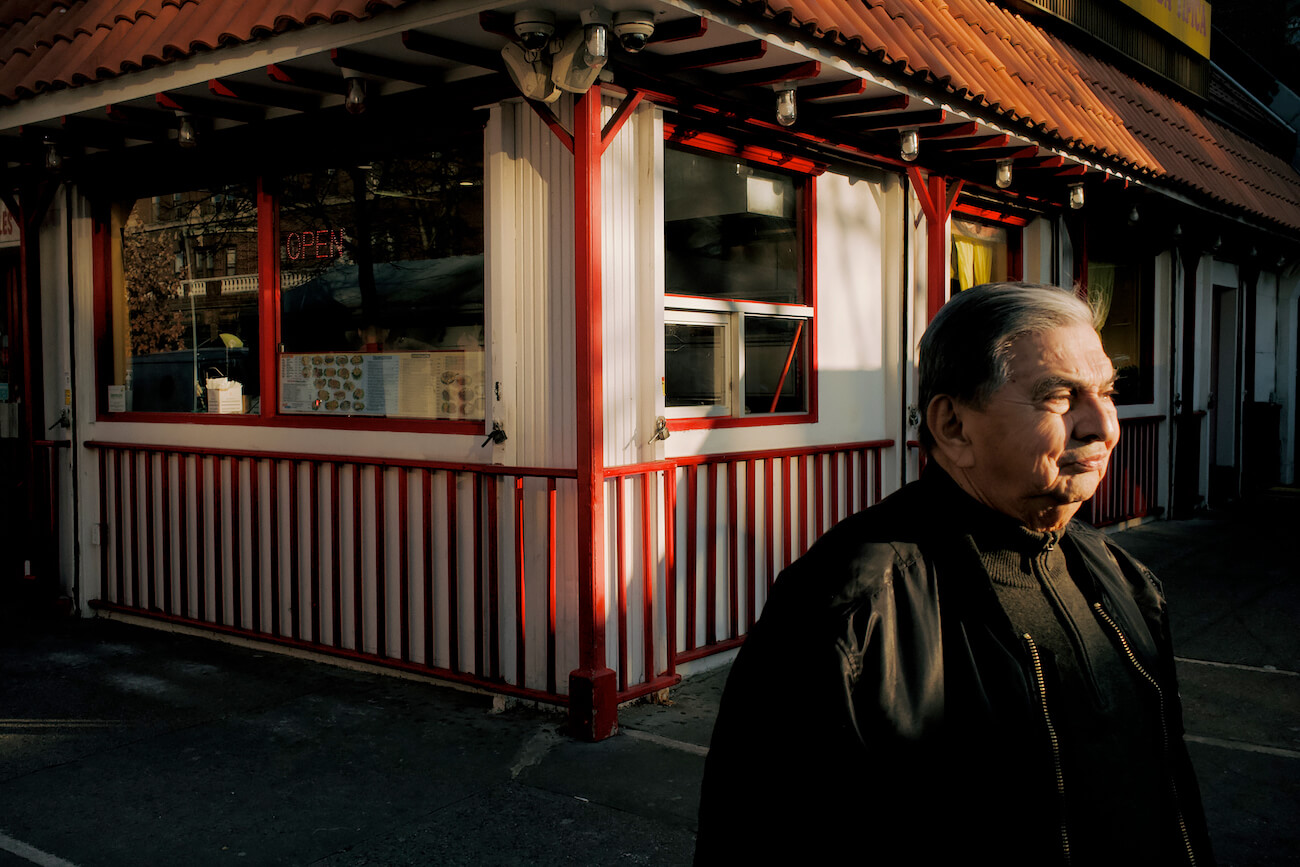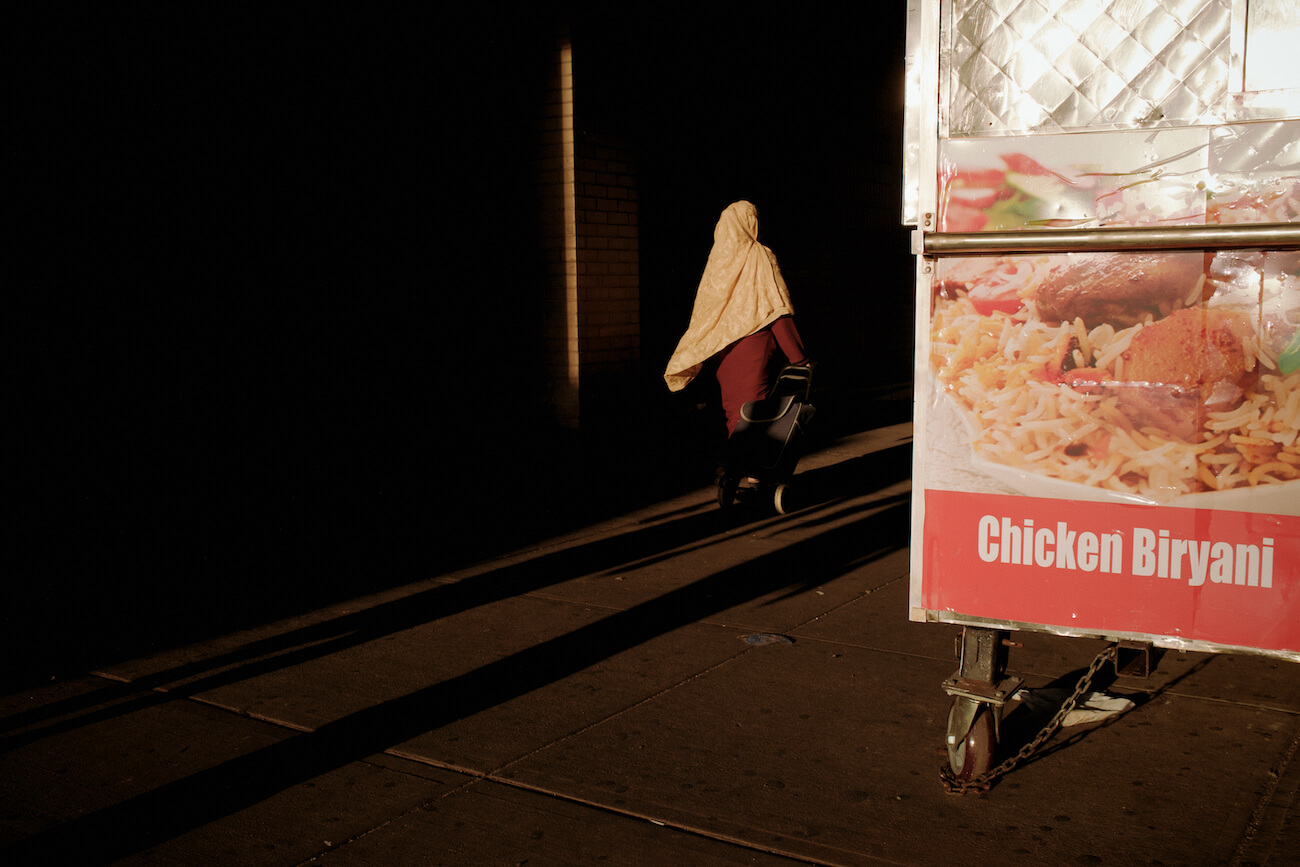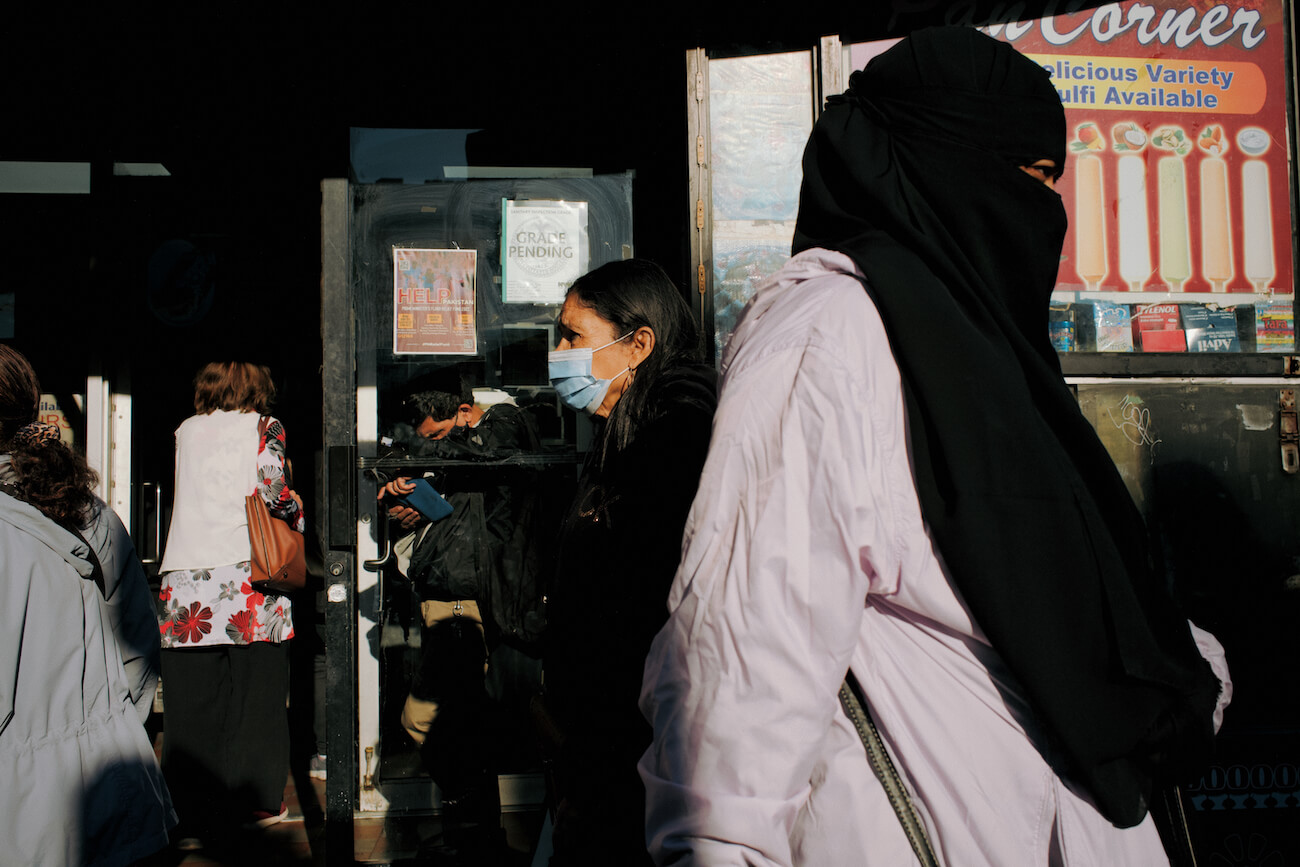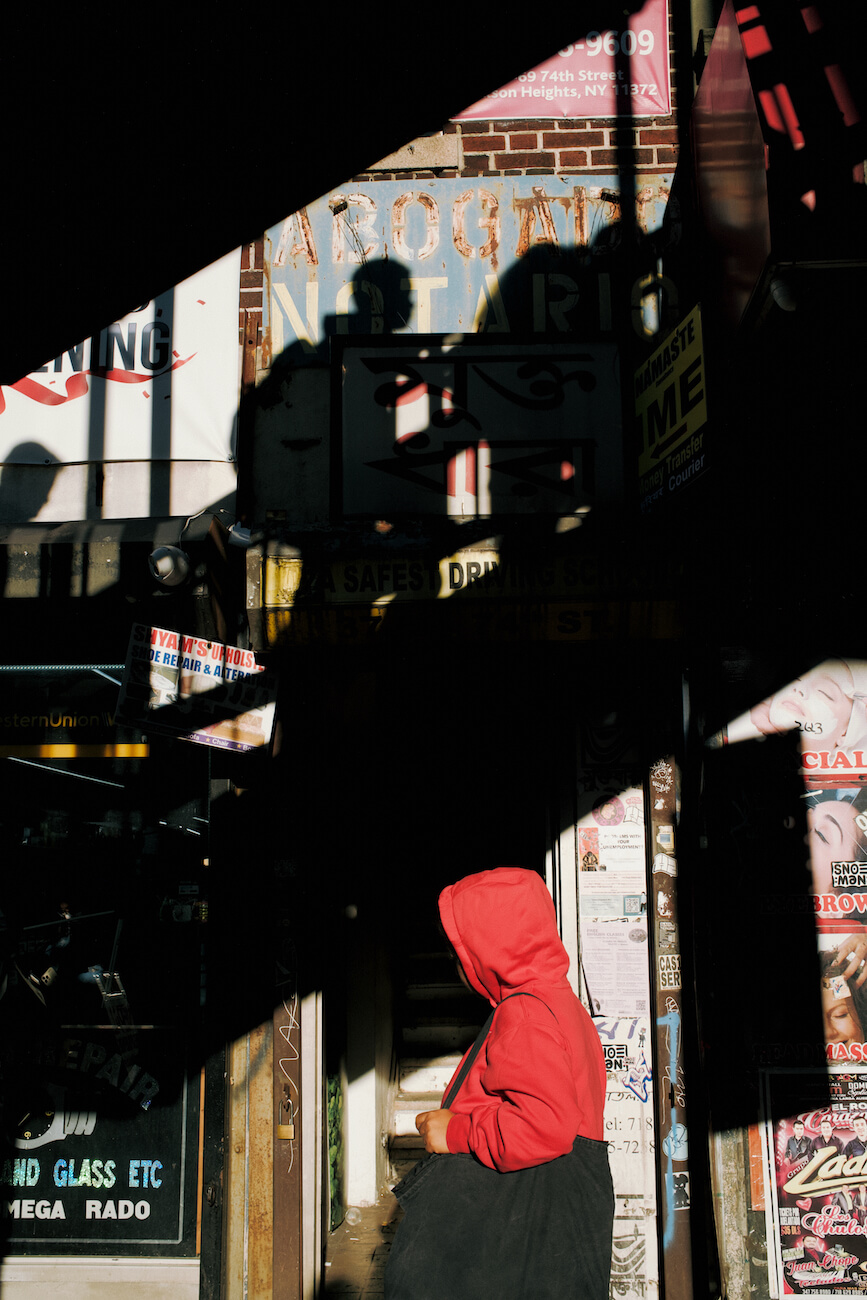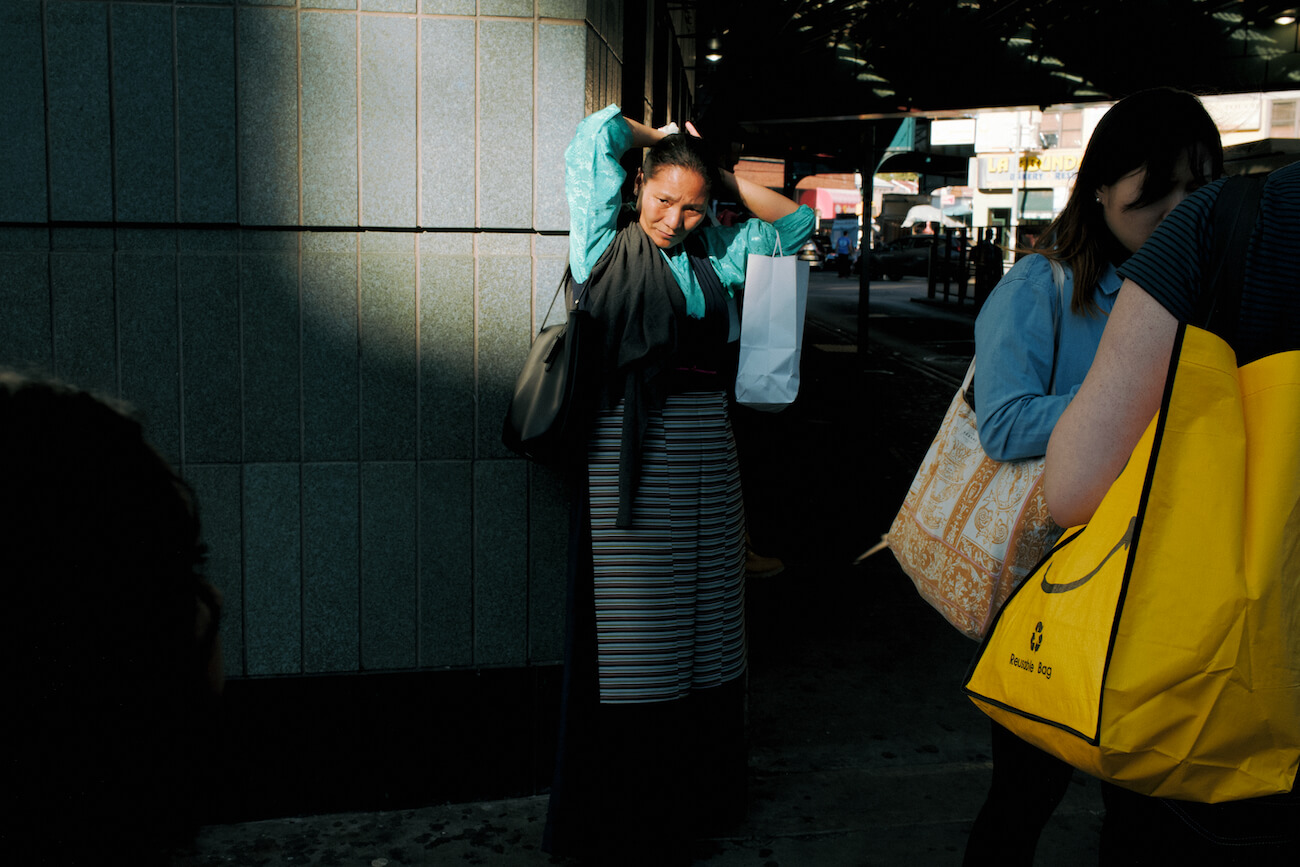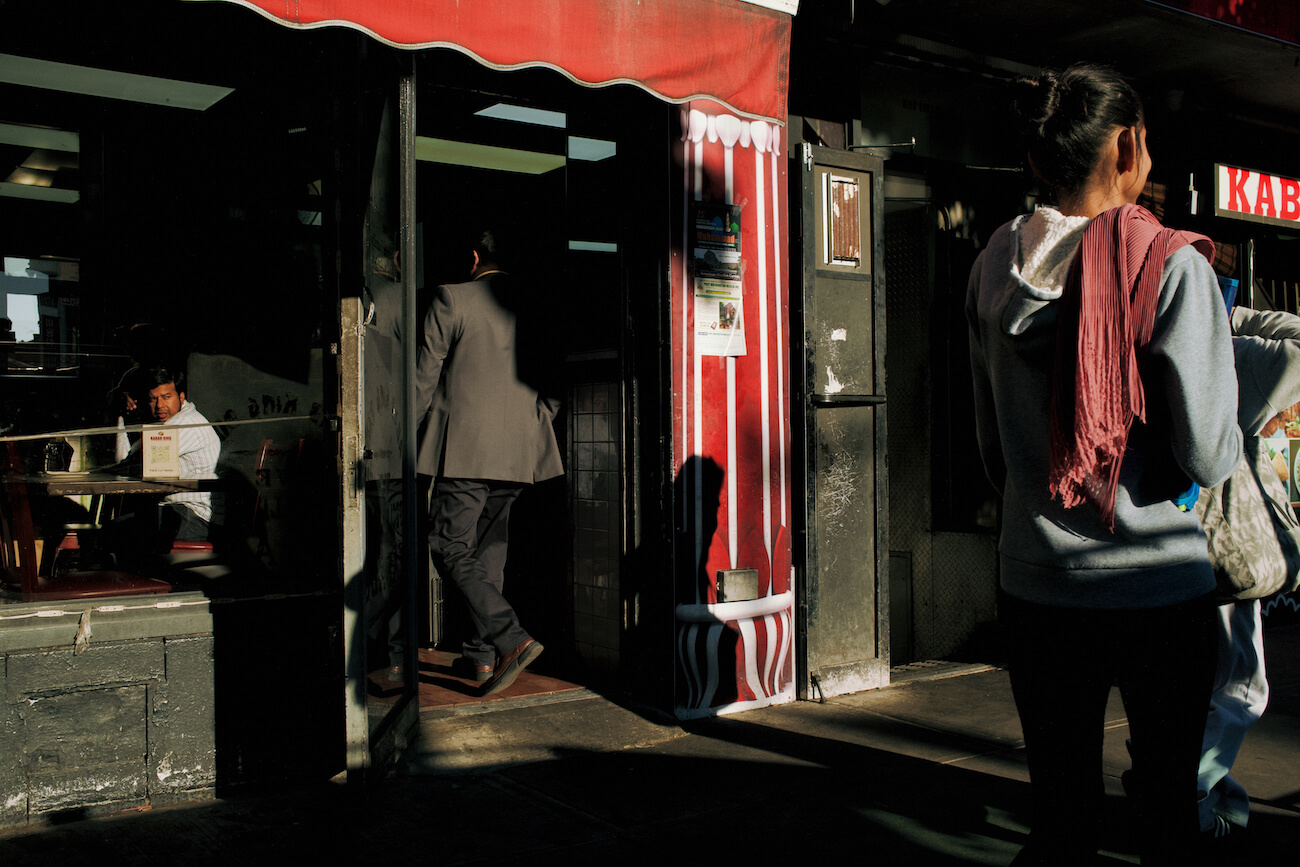 Sascha Ali
My name is
Sascha Ali
and I'm a Trinidadian born photographer currently living and working in New York City. I majored in Film Studies at Kingston University in London, and it was during this period that I developed a fondness for photography. After moving to New York City in 2018 I immediately fell in love with street and documentary photography. This Jackson Heights work is my first major photography project.