All About Photo is pleased to present 'AFRICA' by Laurent Baheux.
Part of the exclusive online showroom developed by All About Photo, this exhibition is on view for the month of March 2023 and includes twenty photographs from the series 'Africa'.
Sandrine Hermand-Grisel, is the curator for this month's show.
AFRICA
When Laurent Baheux photographs animals, he becomes a portrait photographer who seeks to capture the originality of his subject.
''I photograph instinctively, with my guts. For me, all that matters is the encounter'
', says the man who has been traveling through wild territories for more than 20 years and as close as possible to wild animals in their own environment.
With his dense and contrasted use of black and white, Laurent plays with shadow and light and centers his attention on posture, composition, material or texture. His settings are snapshots of life, simple and tender photographs of the daily lives of animals.
''I am not a naturalist or a behaviorist. I react on instinct and I work with my gut. If I choose to take a photo, it is first of all because the scene prompted a spark, an emotion. ''
Elephants' silhouettes, a contemplative lion, a lazy leopard, a laughing hyena or a hippopotamus hidden under the aquatic grasses, his images are first and foremost the reflection of an incarnation. Through his singular approach entirely devoted to the subject's personality, Laurent brings us closer to animals in spite of ourselves because he allows us to see them as sensitive individuals; entirely focused towards their survival and that of their species, inevitably confronted with the greatest extinction of our history, undeniable consequence of the madness of men.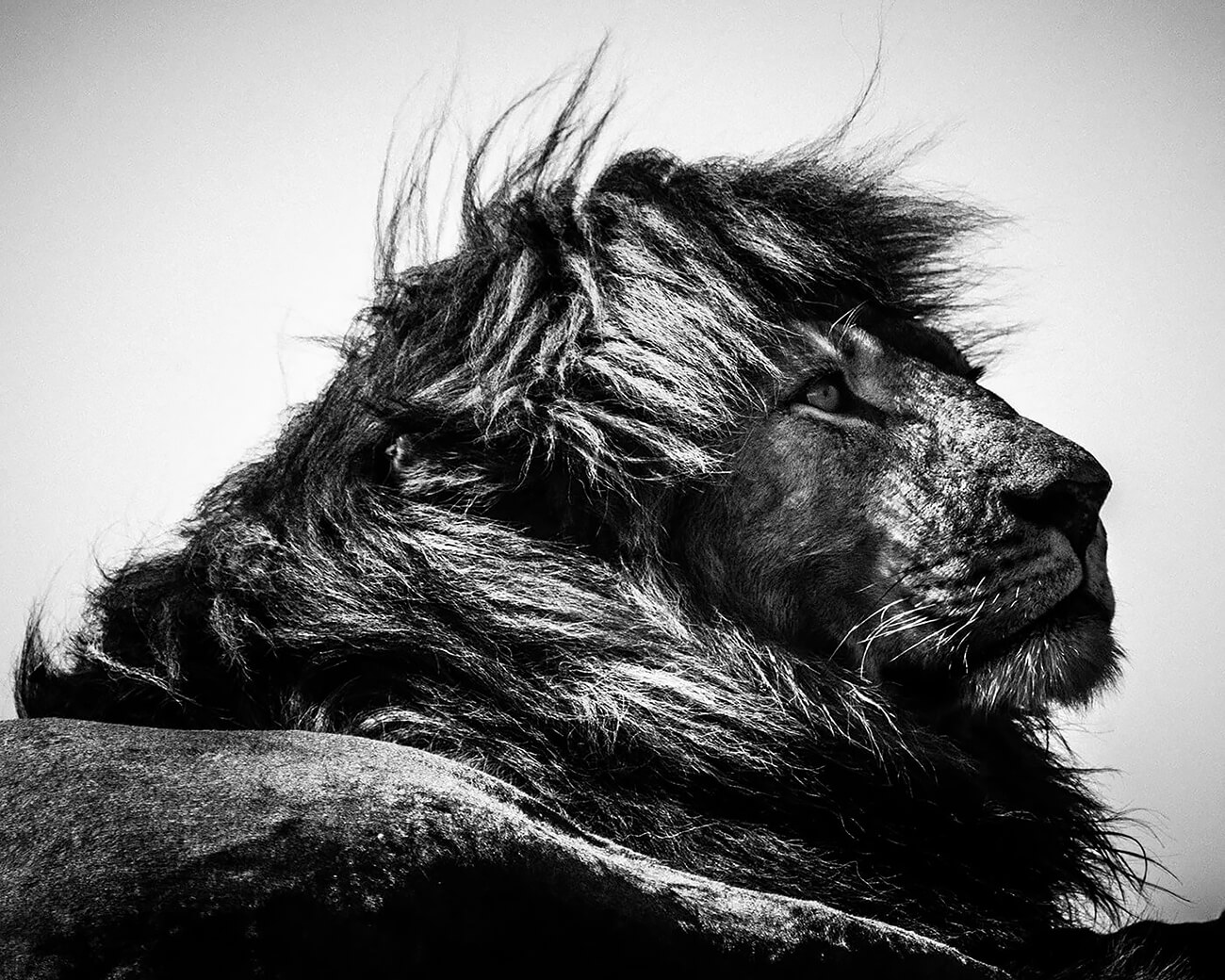 Lion Simba le Magnifique 4, Tanzania 2018 © Laurent Baheux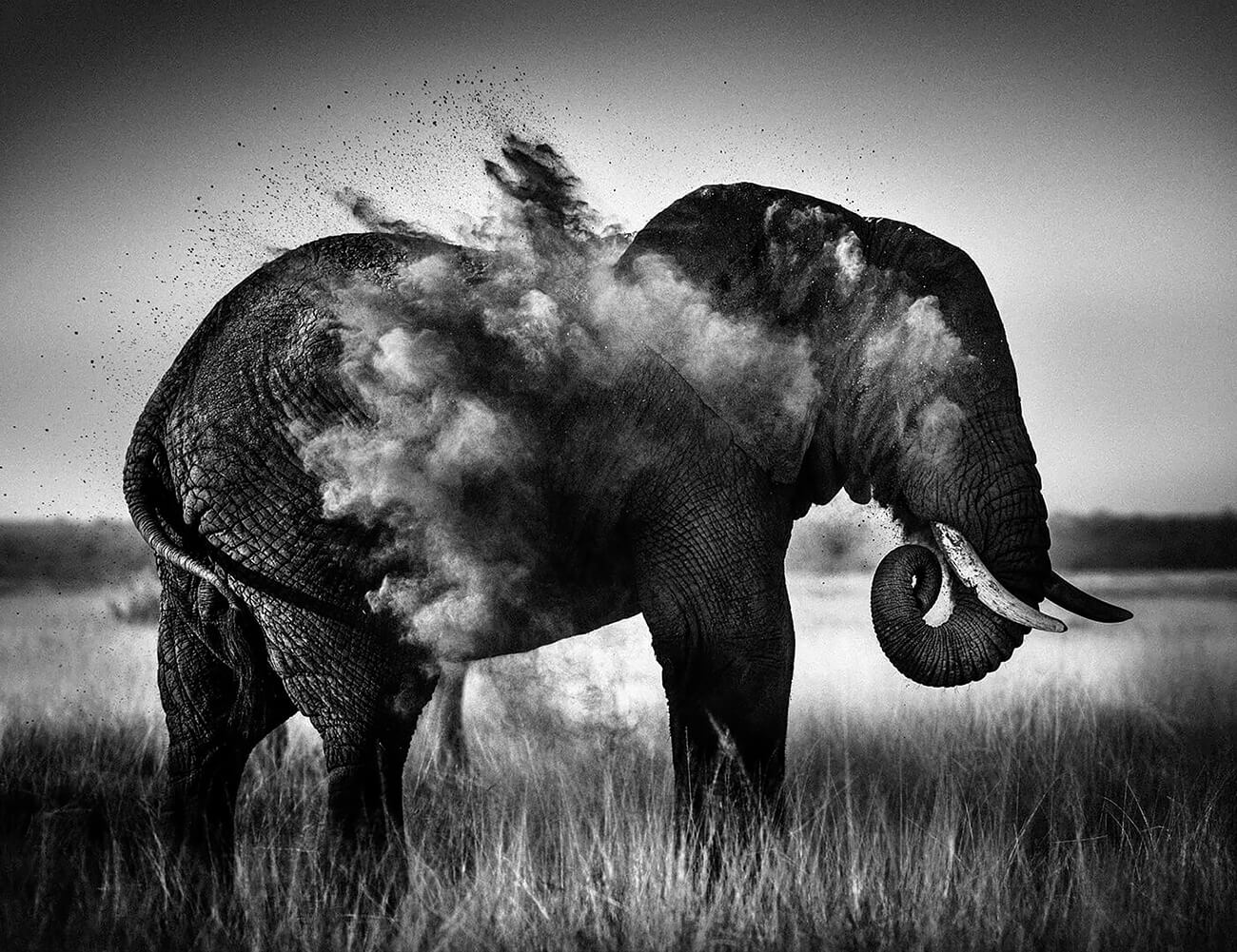 Elephant-Dust explosion I, Kenya 2013 © Laurent Baheux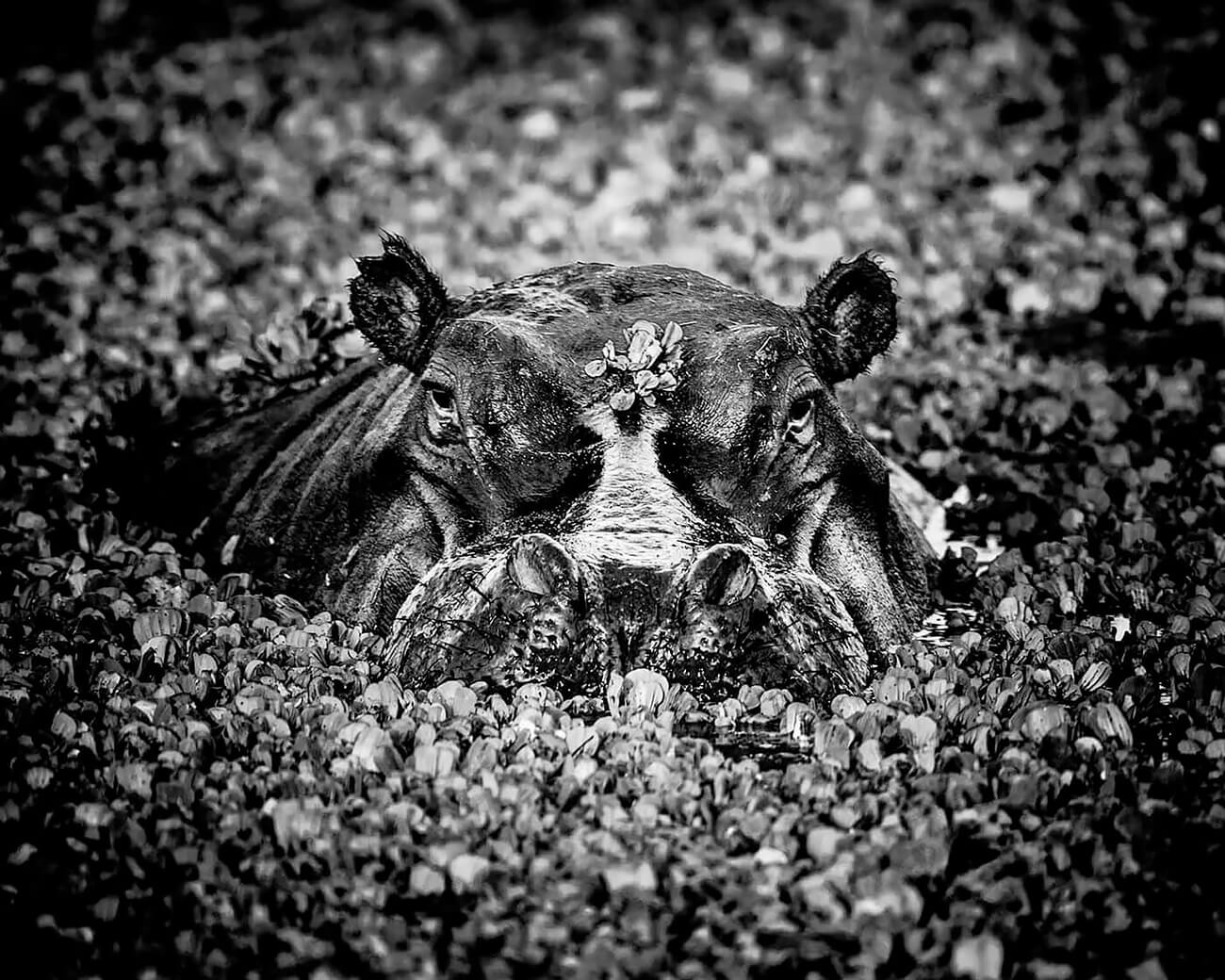 Hippo-Hide and seek, Kenya 2013 © Laurent Baheux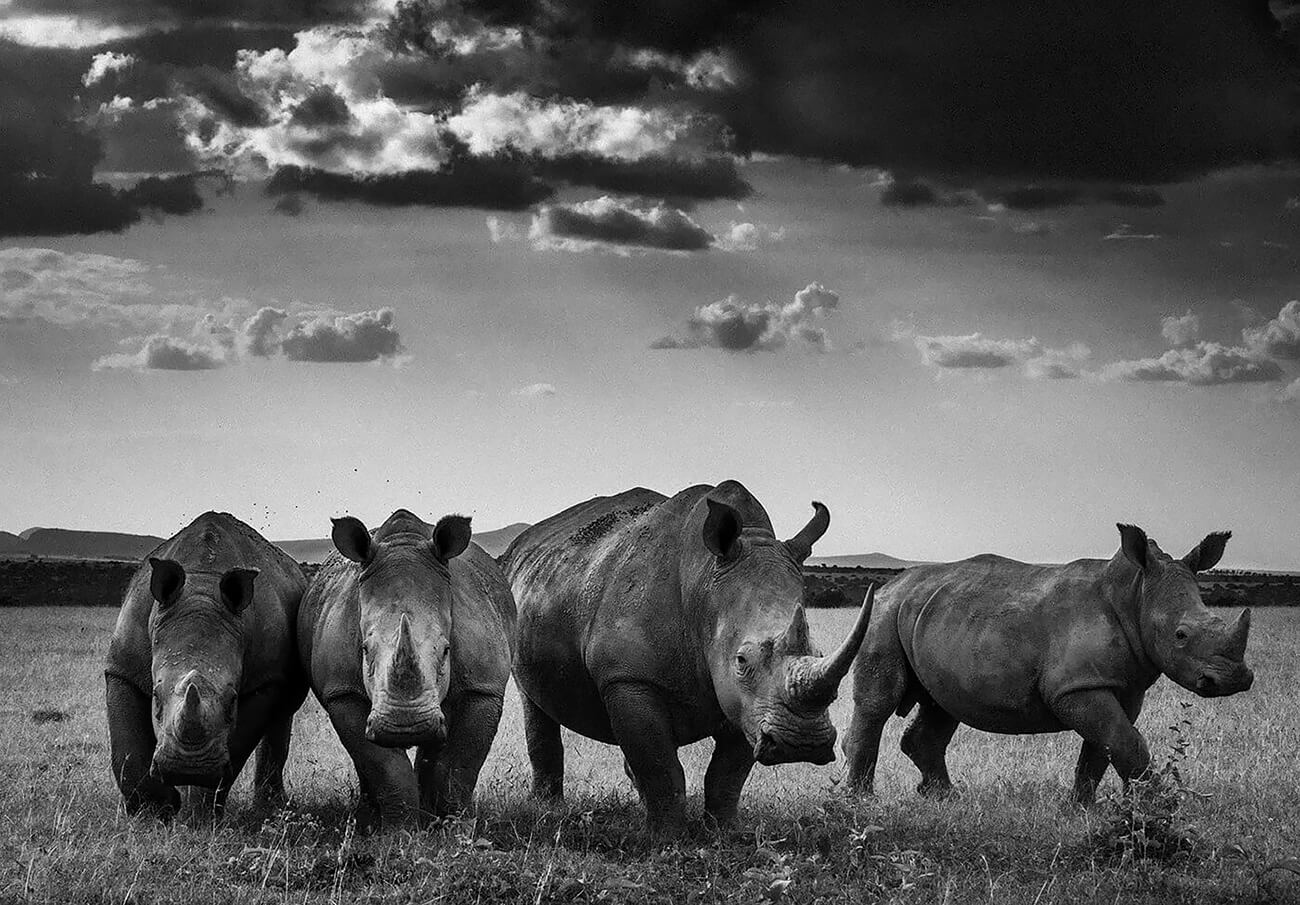 Rhinos quartet, Kenya 2013 © Laurent Baheux
Laurent Baheux
Laurent Baheux is a French photographer born in 1970 in Poitiers.
After covering unrestrained international sport news, Laurent Baheux turned towards nature and wilderness.
Its been fifteen years since the photographer works on making collections of images of nature in a dense and contrasting style. Laurent Baheux tries to develop a different way of photographing nature and its faune by attempting to create portraits that depict the personality and humanity of each animal, as an individual.
He adopts an animal portrayer approach where aesthetics and sensibility prevail over the documentary vision. Tight or misaligned layouts, blur or grain, raw and deep blacks, he explores all the ways possible, having as only requirement the magnification of his subject instead of just representing it.
The photographer actively advocates for organizations of environmental protection such as WWF, the Foundation Good Planet, the Institute Jane Goodall or the Association Cheetah for Ever. In 2013, he became goodwill ambassador for the United Nations program for the environment on the anti-poaching campaign Wild and Precious.
His photographs are exhibited in galleries and are part of books, publications and exhibitions in France and abroad. Since 2018, he is a Sony brand ambassador and works with SONY ALPHA cameras and SONY G MASTER lenses.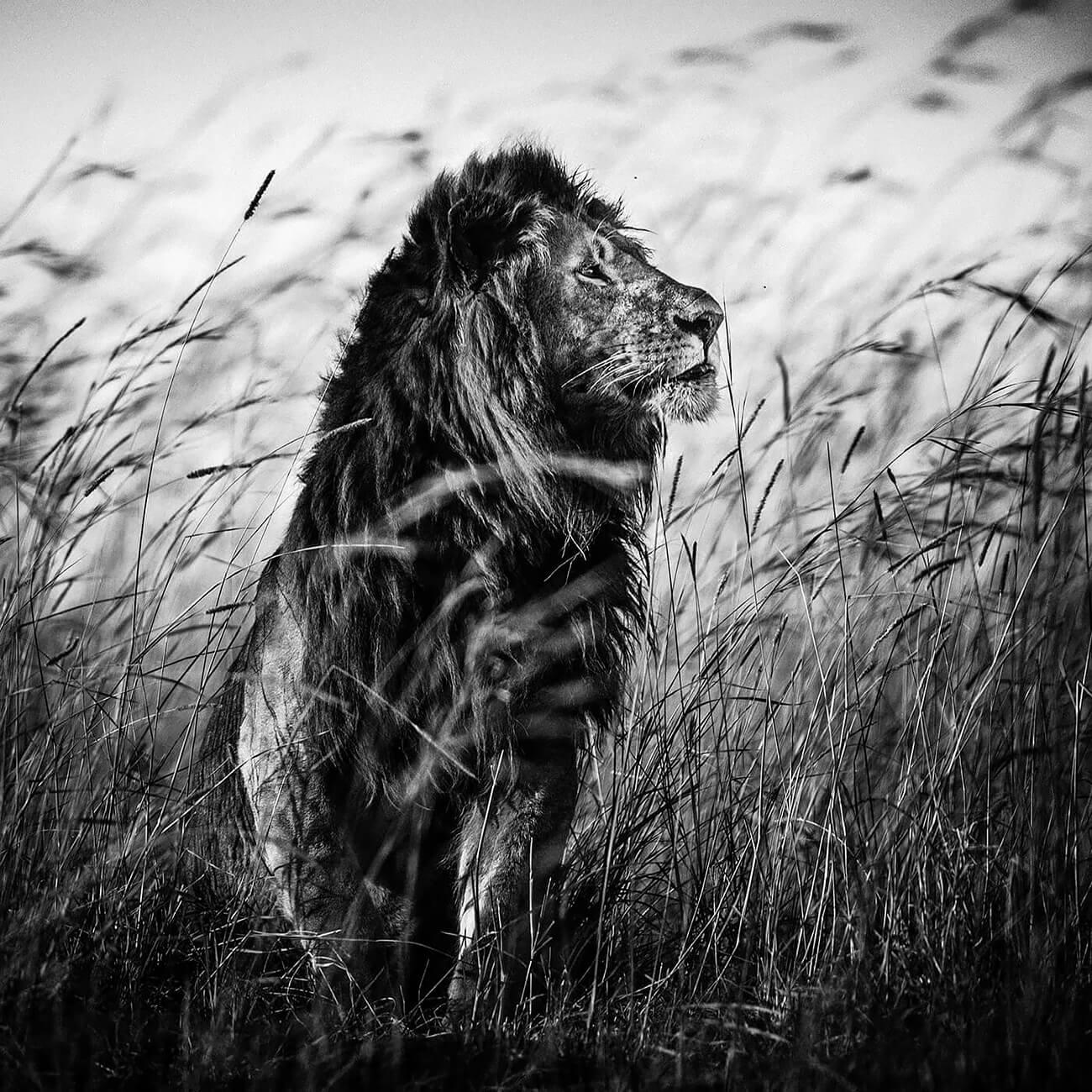 Lion in the grass, Kenya 2013 © Laurent Baheux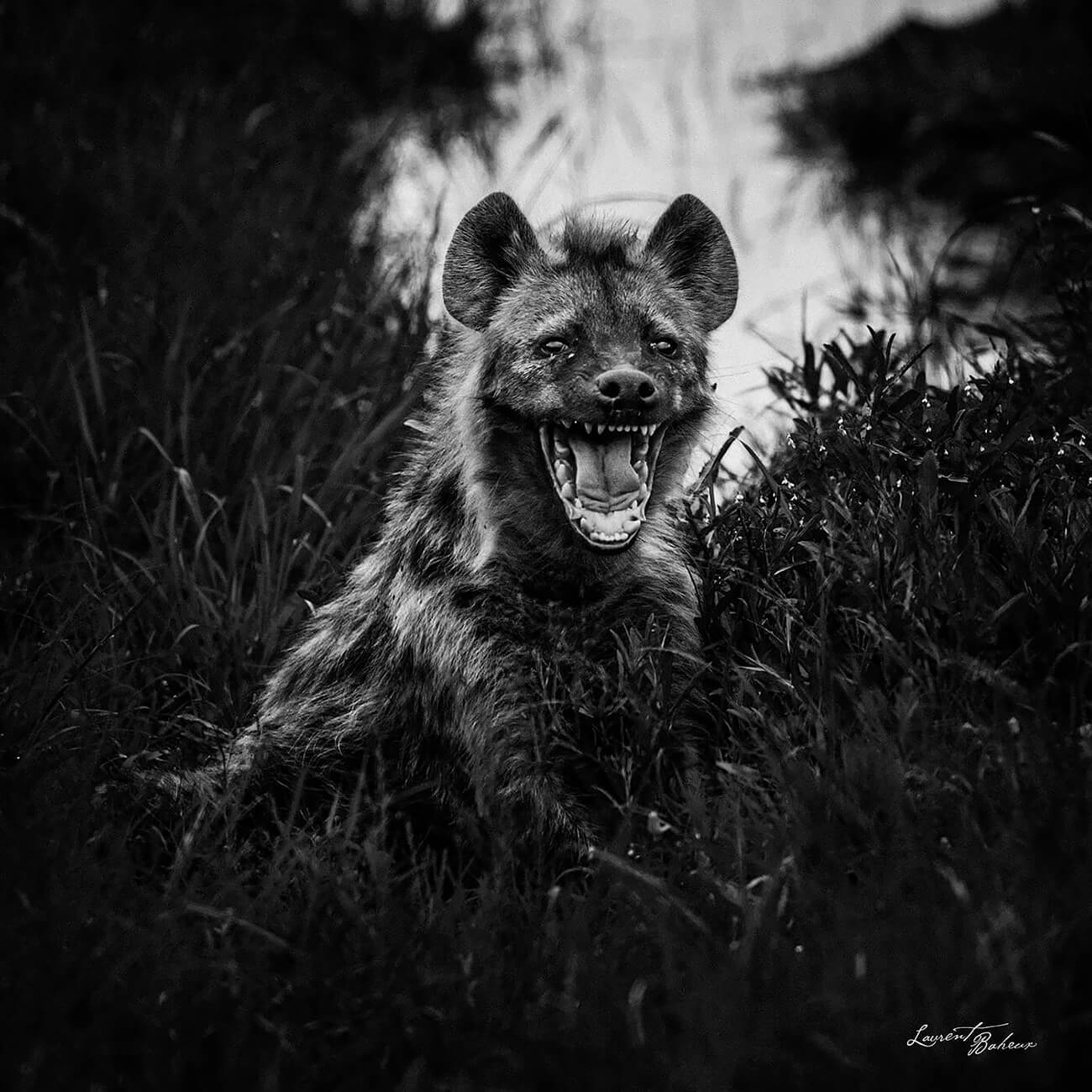 Lion in the grass, Kenya 2013 © Laurent Baheux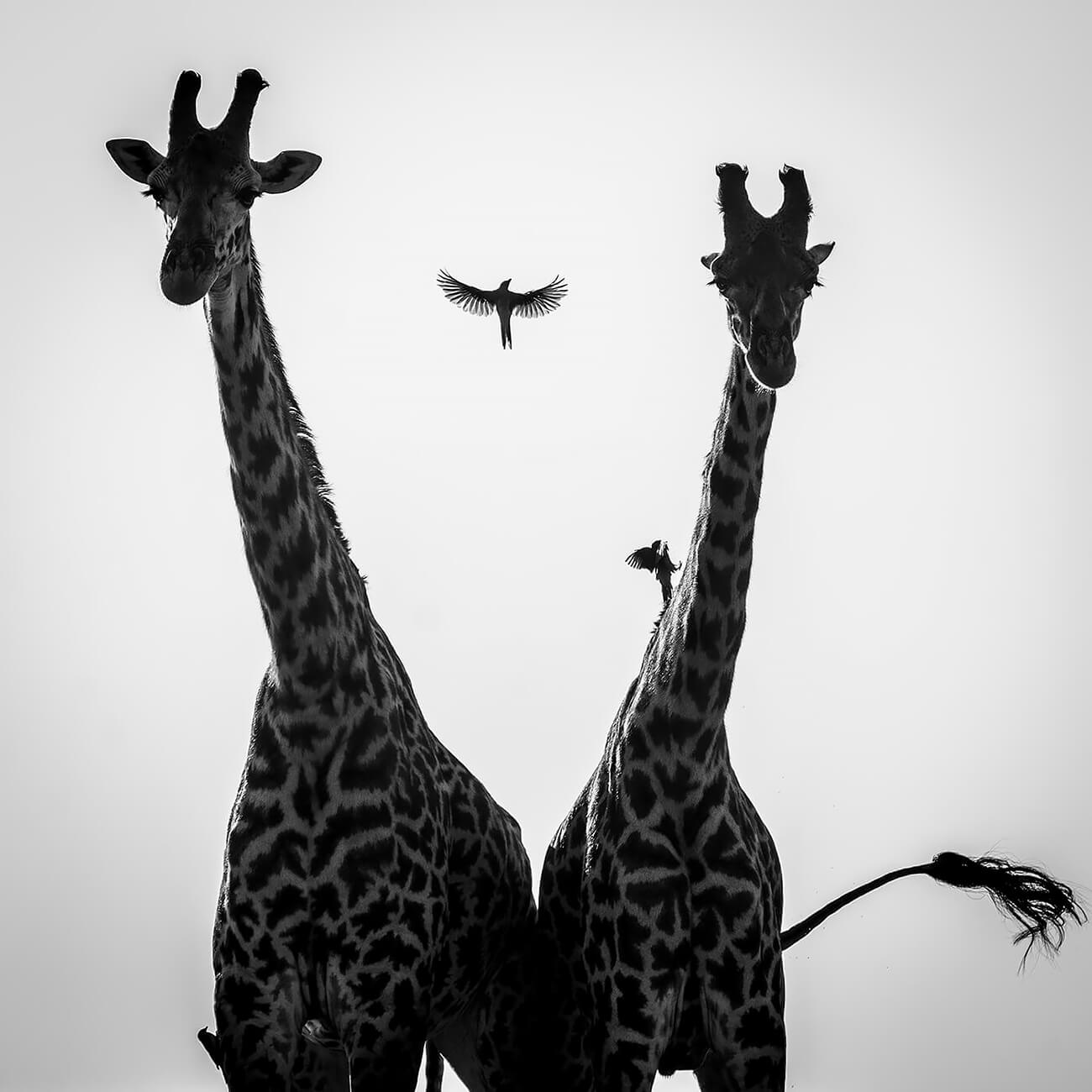 Lion in the grass, Kenya 2013 © Laurent Baheux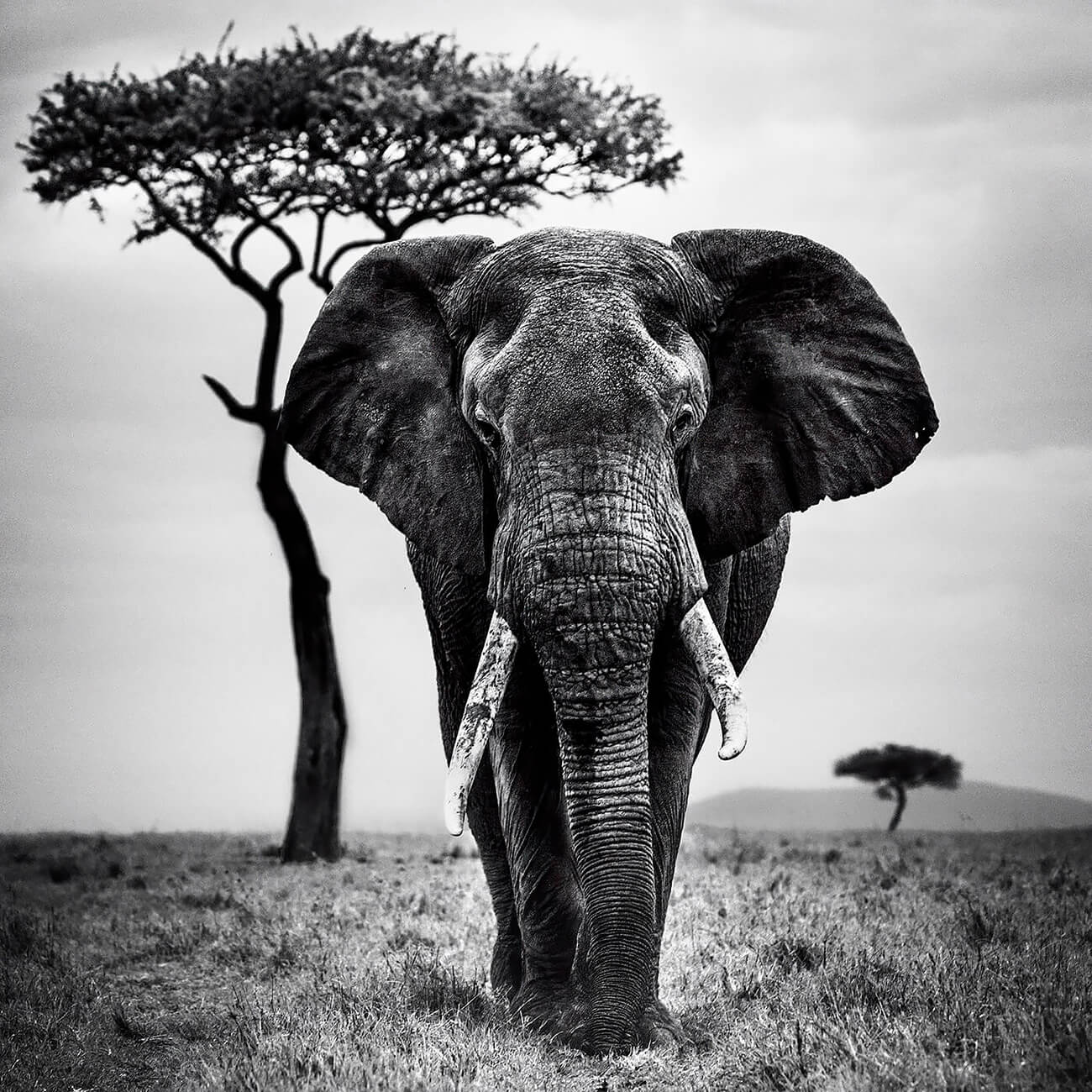 Lion in the grass, Kenya 2013 © Laurent Baheux