I've already started looking at this year's applications even though the deadline to submit to RayKo's Artist-in-Residence program isn't until tomorrow. Heart full of hope, I'm thrilled that with this brief glimpse, I'm seeing some great images as well as some familiar names from the photography community here in San Francisco. The diversity of the image-making is so vast, I have to step back and marvel at the possibilities for creating a picture and also for sending a message. I'll write more about the program in another article while a few of you scramble to make tomorrow's deadline, but today I'd like to write about one of our most recent resident artists: Paccarik Orue.
Paccarik Orue
was an artist-in-residence at RayKo Photo Center in the spring of 2015 where he focused on his long term project, El Muqui. Orue is originally from Peru though he currently resides in San Francisco. He has been traveling back and forth to his native country repeatedly, bringing his medium format Hasselblad camera and rolls and rolls of 120 film. His focus is one place, one beautiful and devastated place. Cerro de Pasco is a historical city of 80,000 people in the Peruvian Andes situated on top of one of the biggest sources of income for the Peruvian government: mineral deposits. Due to economic interests and the expansion of the mine, the city is doomed to disappear. Orue's series El Muqui, narrates a story of daily lives and environmental concerns, combined with elements such as the local folklore and cultural traditions.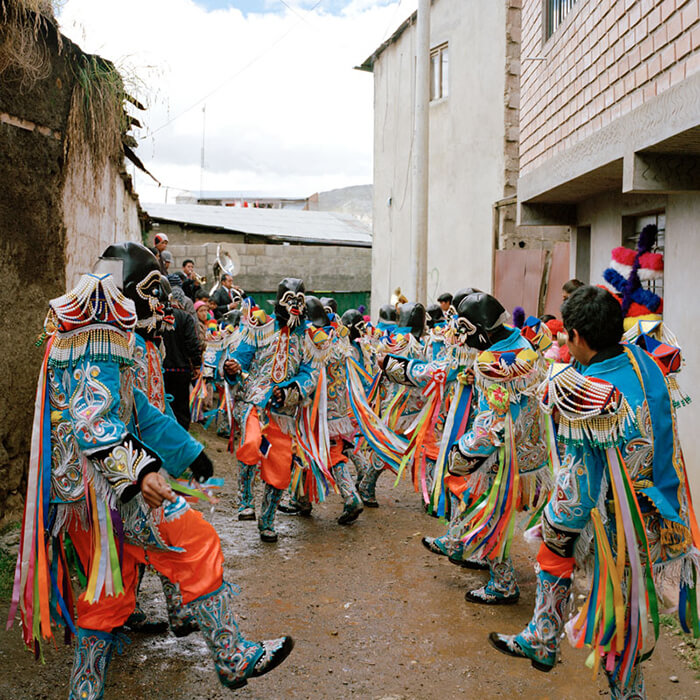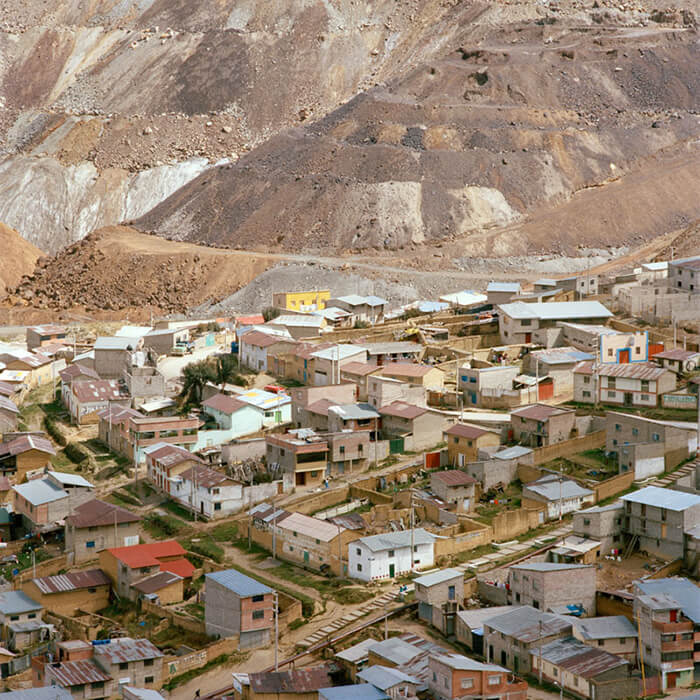 El Muqui is a folkloric character in the Andean mines who is highly respected, even feared, by miners, and has a strong moral code. Popular tales talk about how he is aware of the miners' desires and actions, but also playful with children. El Muqui is the center of many of the celebrations and traditions in Cerro de Pasco as seen in some of Orue's photographs.
This is an important project for Orue because after living in the US for half of his life, he felt that it was essential to find himself and reconnect with his Peruvian roots and heritage. El Muqui also gives Orue the opportunity to continue making work of social relevance and also to give people, like the inhabitants of Cerro de Pasco, a voice that they do not have. As the mining activity increases, the Peruvian government is planning to relocate the city, so this project documents a city that will cease to exist as it is today.
I was honored to show this work at RayKo and to aid Orue in the pursuit of his project (he spent countless hours during his residency scanning thousands of negatives on one of our Imacon scanners). Luckily, the project is gaining some traction and El Muqui will be shown next at
Blue Sky Gallery
in Portland, Oregon in March 2016. Orue continues to go back to Cerro de Pasco and record the demise and burial of the city. It's important for the land as well as the people to have a witness.