I have always been fascinated by the night sky, and that's how I got into photography to begin with. I've been doing this for just over 4 years and now I am lucky enough to teach others and lead tours internationally sharing the knowledge and inspiring others to get out more and take in the night sky.
In the little time, I've been a photographer, I've managed to get the last two years in a row the title Milky Way Photographer of the year. I've also won many competitions & been featured by the likes of Forbes, CNN, BBC, Nat Geo, Vice & many more.
Being half-Lebanese, my goal has been to explore the middle east more and share awareness of the beautiful landscapes to encourage others to visit these places.
Petra is what first attracted me to Jordan, and it was a wish of mine to capture it under the night sky. Getting in during closing hours to one of the seven wonders of the world isn't easy, so I had to build a relationship with the local Bedouin people to gain such access.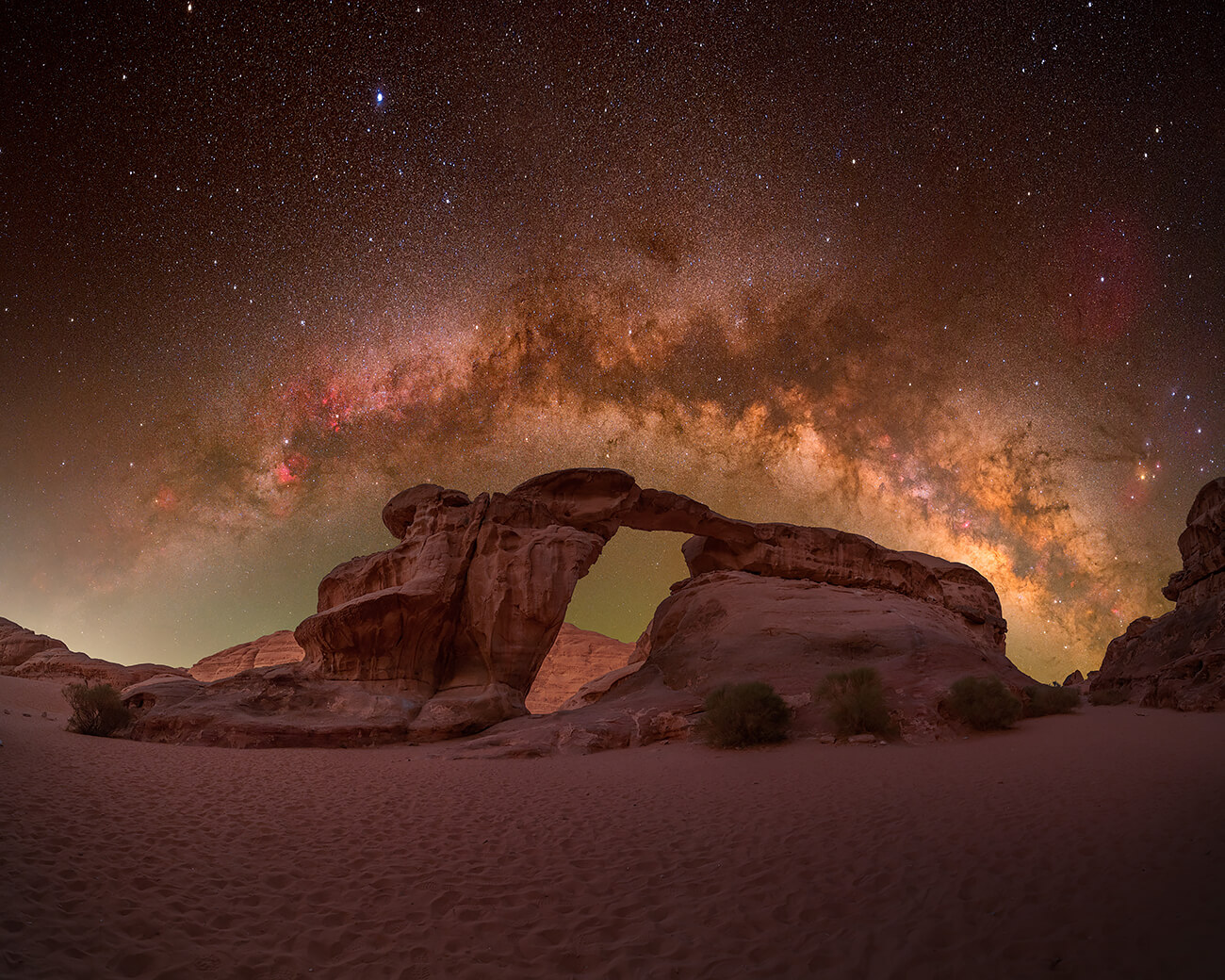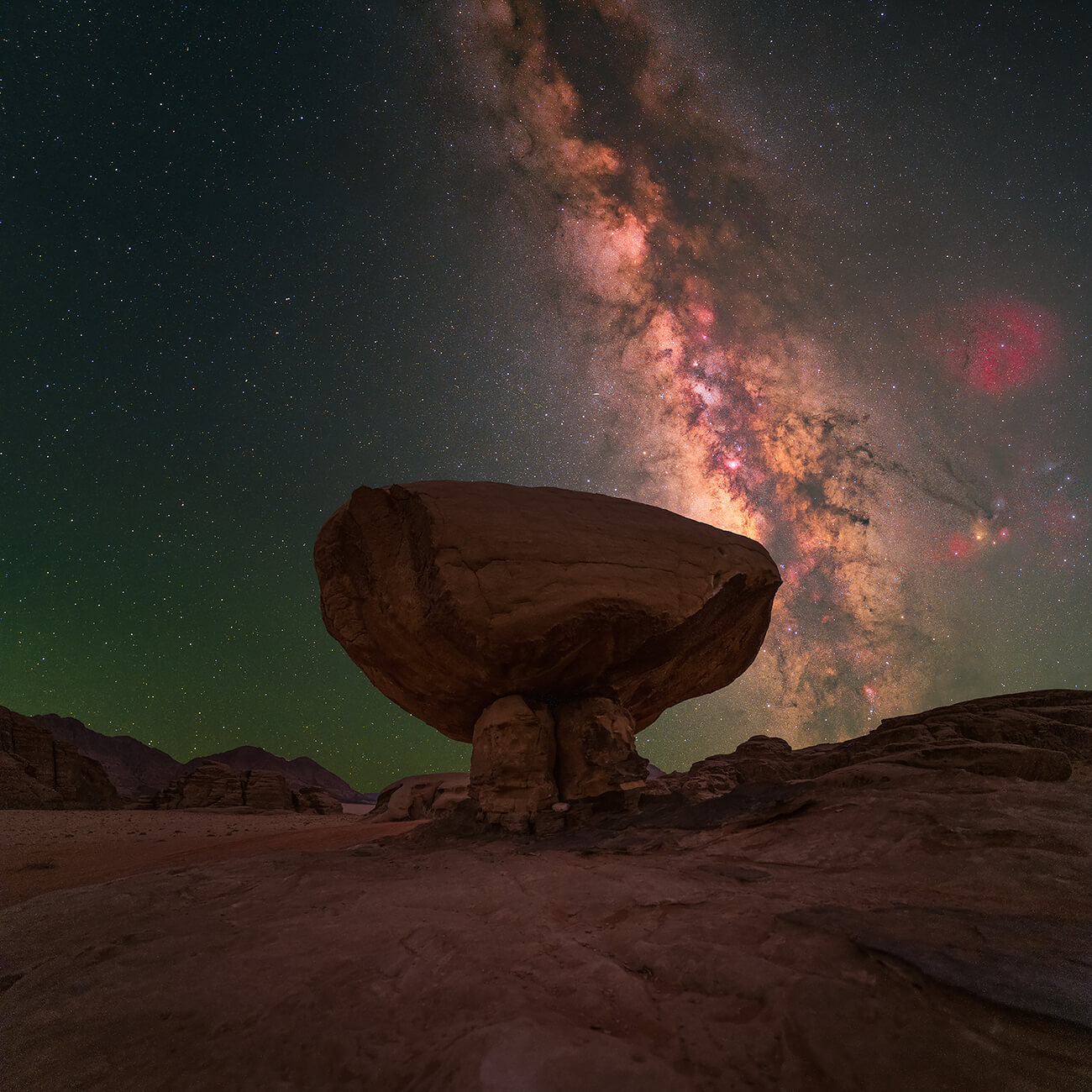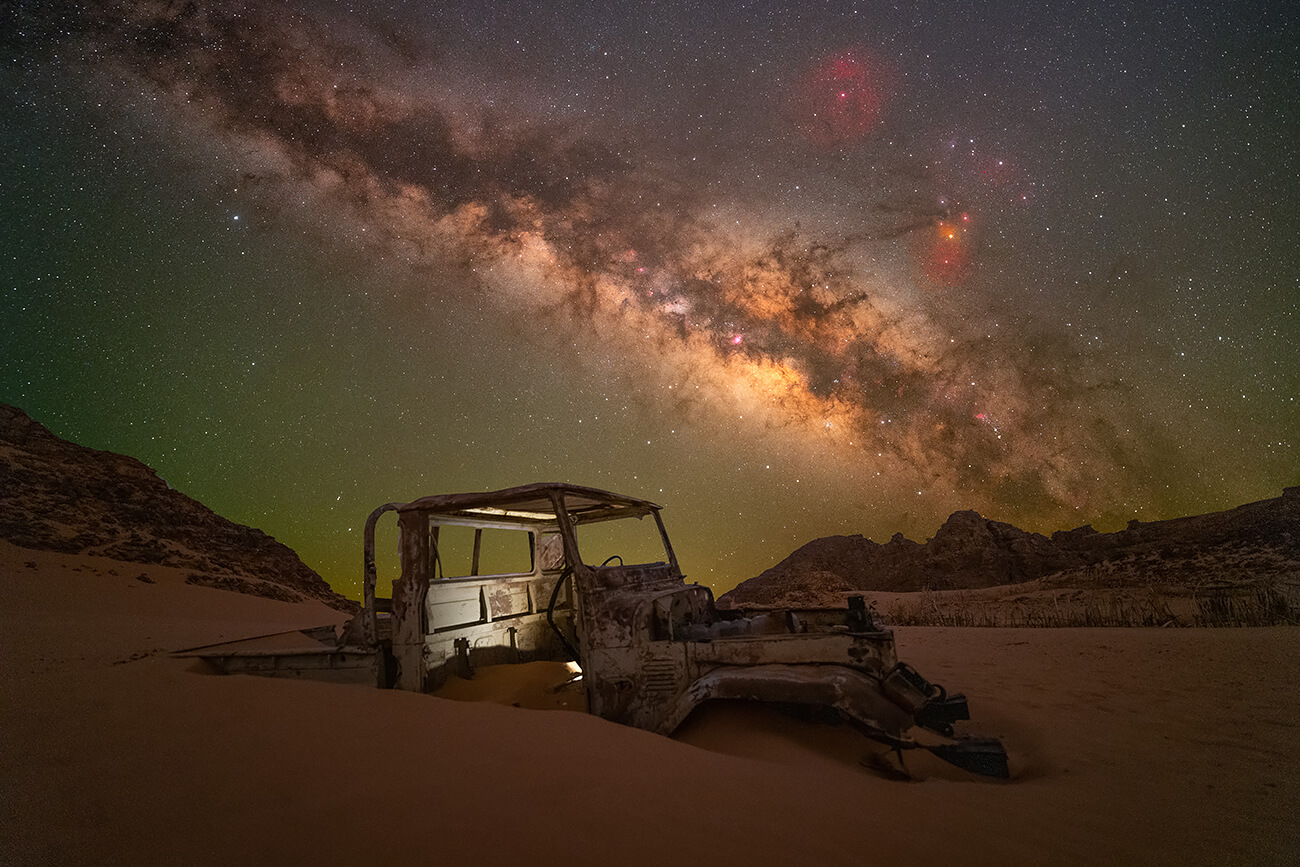 Wadi Rum is another stunning highlight Jordan has to offer, with some of the darkest skies & stunning landscape scenery. I spent just over a year planning with locals to geotag all of the spots in my collection of images before capturing them all.
All of the images in my collection were captured during my photography tour, when I lead a group of 11 people on this epic itinerary & Journey throughout Jordan.
If you need me to add any more information please let me know, & if you check out my Instagram you can see many of the images with descriptions & title names plus locations. Feel free to copy the captions. The link can be found below in my Email Signature.
Alternatively, I can send you for each image a description and if you have a preferred format for the images and so on I can try to crop them so they fit best & send a higher quality version.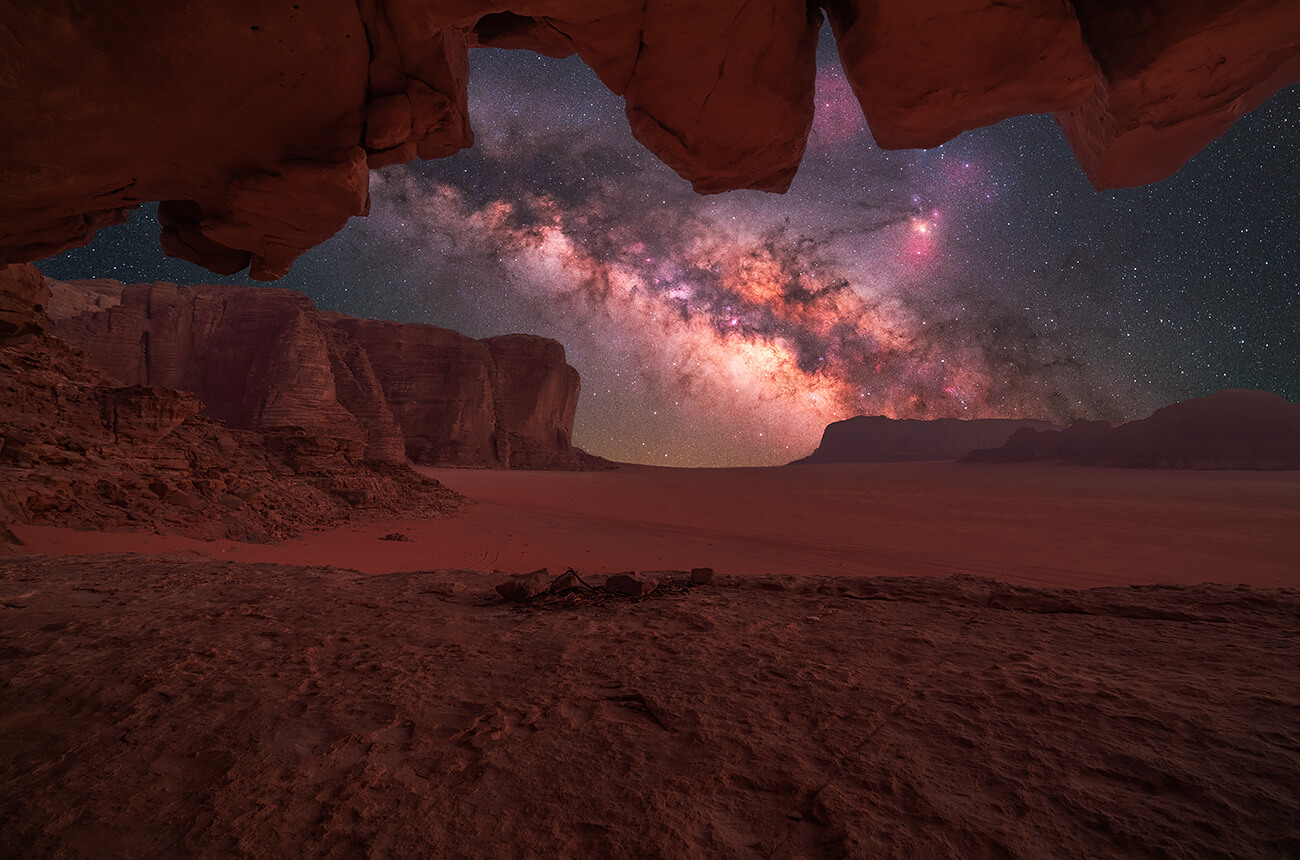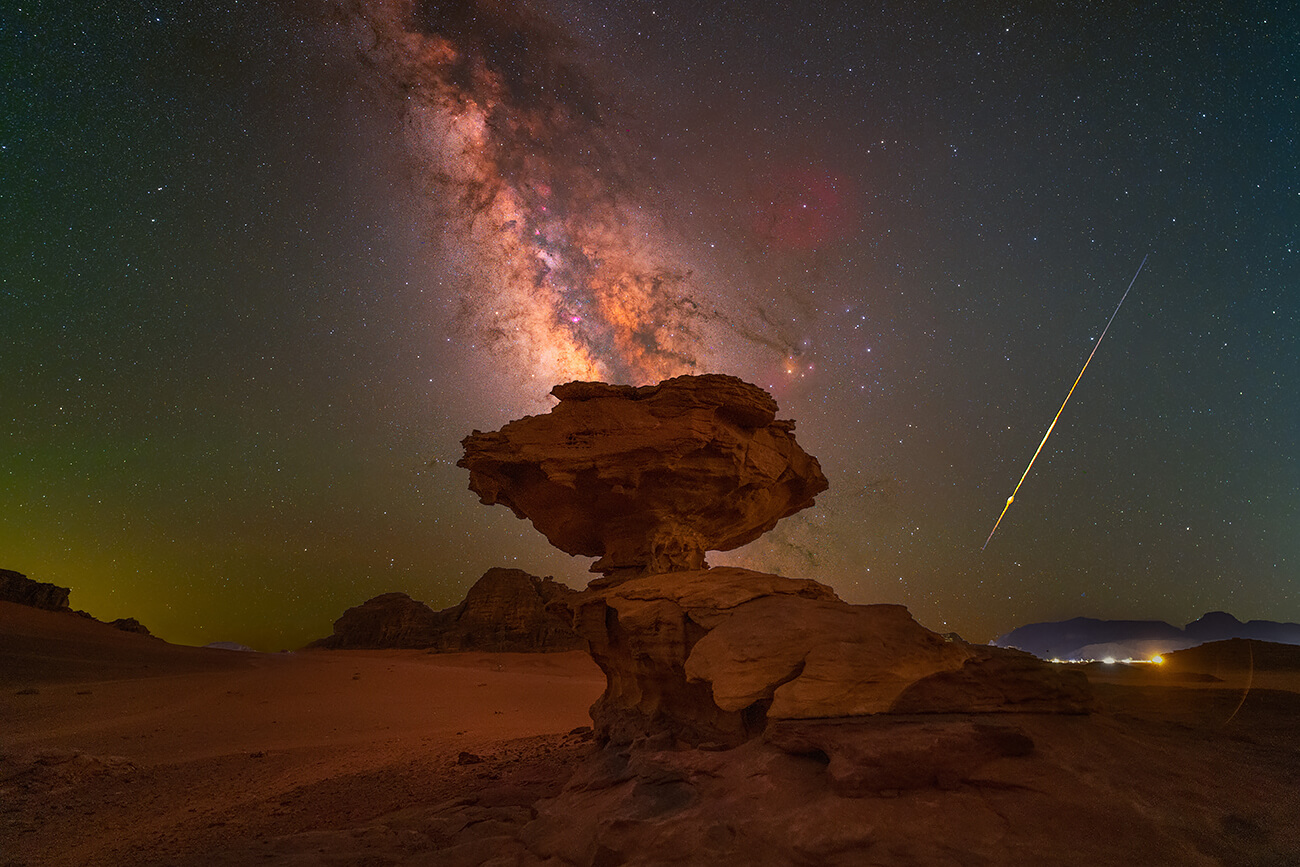 Benjamin Barakat
Benjamin Barakat is a Lebanese/English astrophotographer born in England in 1987.
He hosts seminars, workshops & photography expeditions internationally around the world teaching others about the night sky and how to capture it.
He is based out of Switzerland where he is also a researcher at the highest observatory in Europe the
Sphinx Observatory
on top of Jungfraujoch at 3571m above sea level.
He began photography in 2018 and since then has won many awards and competitions around the world. In 2021 & 2022 he was titled Milky Way Photographer of the year!
His work has been featured by National Geographic, CNN, BBC, Forbes, Guardian, Vice and many more.
Benjamin's main focus has been in the Middle East, venturing to places others dare not to go. He wants to raise awareness and share the beauty of the middle eastern landscapes and night skies.
You can learn more about Benjamin and his work on his website
www.benjaminbarakat.com
He is also on
Instagram
,
Facebook
&
YouTube
.