Keeping art alive in San Francisco takes a different economic model -- one that will disrupt the sound of closing galleries due to escalating rents.
With real estate costs continuing to skyrocket, Minnesota Street Project offers not only affordable space for art galleries, artists and related nonprofits and retail, but it also provides a location in the heart of the historic Dogpatch district to put down roots and build a dynamic arts hub.
Our long-term mission is to create a local, national, and international cultural destination in San Francisco with an eclectic mix of contemporary art exhibitions and compelling live performances, talks by artists and other creative people, and more, says Deborah Rappaport, co-founder of Minnesota Street Project and long-time patron of the arts. To retain and strengthen San Francisco's vibrant visual arts community, we believe the best approach is to create a new self-sustaining business model for supporting the arts.
With no rent control for business space in San Francisco, one of the biggest issues for arts organizations and nonprofits is not only finding affordable space, but also securing a long-term lease with maximum rent increases outlined in advance.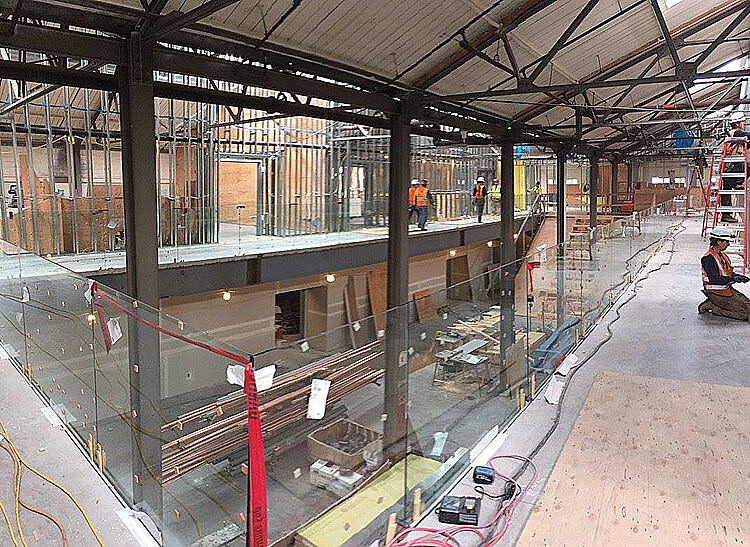 Minnesota Street Project provides space that is far below market rate and offers predictability for our tenants, says Andy Rappaport, co-founder of Minnesota Street Project. We've structured the tenant leases to start at effective costs that are half to a third of the current market rate with annual caps on increases. We are committed to long-term stability for our tenants. We can offer these rents and capped increases even in such a hot real estate market because our financial objectives for the project are to break even over the long term and measure our return-on-investment in terms of civic contribution rather than financial gain.
Founders of Minnesota Street Project also want it to serve as a demonstration project for what is possible. New York, London and other metropolitan areas around the world are facing similar issues around rising commercial real estate and need solutions to keep artists and gallery owners from leaving their cities or going out of business.

Construction will begin this summer on the project's two-story industrial warehouse at 1275 Minnesota, comprising 35,000 square feet of leasable space for 10 permanent contemporary art galleries, art studios, rotating exhibition spaces, nonprofit arts education, retail space and a café. Several essential galleries that were impacted by San Francisco's escalating rents have committed to space in Minnesota Street Project, when it opens in early 2016. These include: Rena Bransten Gallery, Themes and Projects Gallery (formerly Modernbook Gallery), Nancy Toomey Fine Art, Jack Fisher Gallery, Eleanor Harwood Gallery, Bass & Reiner Gallery and SFArtsED.
While 1275 Minnesota Street is under construction, the project will begin programing at temporary spaces in Dogpatch and around the city. Jensen Architects, whose work includes Presidio Parklands, SFMOMA Rooftop Gardens and SHED Store and Café, designed the space for permanent galleries with a large, open atrium, and galleries for temporary installations, live performances, special events and visiting artists.