Like 17th-century Dutch painters who made otherwise ordinary interior scenes appear charged with meaning, Pennsylvania-based photographer
Jessica Todd Harper
looks for the value in everyday moments. Her third monograph
Here (Published by Damiani)
makes use of what is right in front of the artist, Harper shows how our unexamined or even seemingly dull surroundings can sometimes be illuminating.
All About Photo: Your new book titled Here, showcases a series of domestic scenes that are lit to invoke the drama reminiscent of seventeenth-century Dutch paintings. Can you tell us how this idea came about?
Jessica Todd Harper:
What I love about 17th-century Dutch painting - specifically Vermeer- is how he brings a sense of import and worth to portraits of regular people in their homes. This was very different from the saints, gods, and kings that were more commonly the subjects of artistic masterpieces (think, for example, Michelangelo's Sistine Chapel ceiling). In Here, I am trying to show that transcendent moments are embedded in day-to-day life.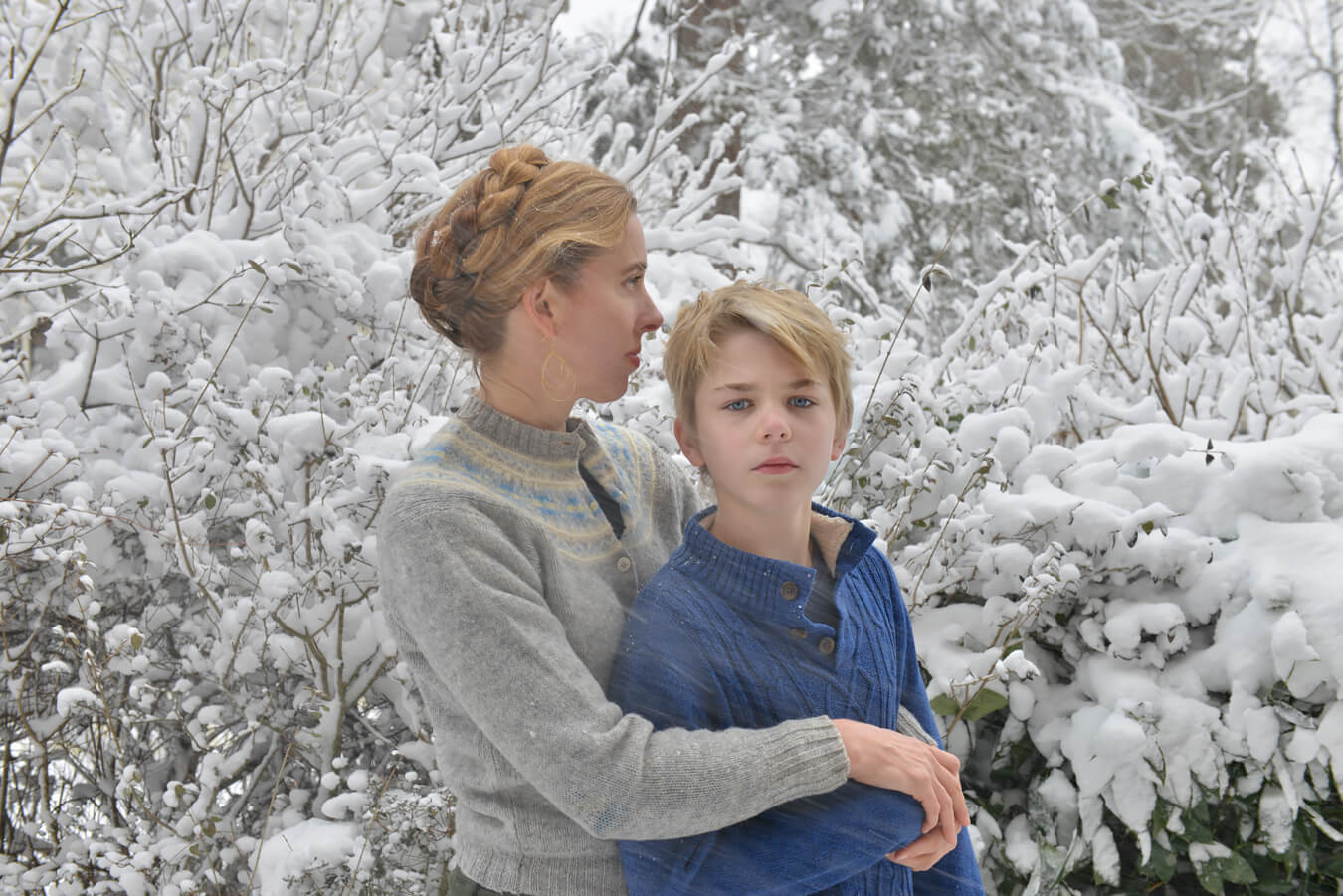 Self Portrait With Marshall (Snow) 2021 © Jessica Todd Harper
Why was it important to you to shoot families in everyday scenes?
I think as human beings we flourish in community. It is very difficult for us to be alone, a truth that was highlighted by the anxiety and mental illness that took off during the pandemic. We experience beauty best when we are in a relationship and the primary relationships we have are those in the families we build. The family was therefore a natural place to look for beauty.
Tell us about the technical aspects of putting these shoots together, lighting is critical to the work, do you bring in lighting, or are you relying on natural light? Who are the people you shoot?
I try to use available light when I can. Sometimes, people happen to be in beautiful light and I then get my camera out but often I note when the light is good in a particular spot and then I plan to bring models into that spot. I use a tripod for both long exposure shots (which are sometimes necessary for natural light) and for self-portraits. I keep a set of lights around for when there is no natural light. I use the people at hand- the book is a mix of family and friends.
Are there any favorite images or stories in the book?
The cover image could have easily not happened. I noticed the light in our bedroom in the early afternoon and was attracted to it but by the time I got my camera and tripod and the baby all ready the light was gone. I don't actually have a lot of light in my house and when it arrives it is fleeting. So I wrote down the time and decided to try again the next day. But it rained the next couple of days. I checked the forecast and saw that it would be sunny on the third day so that morning I had my camera and tripod all set up and planned out the framing. I cleared away some packages of diapers and anything I thought wouldn't contribute to the image I had in my mind. There was a Christmas star that had been on the top of our tree that someone had haphazardly placed on our window sill at some point. I decided to leave it there and framed it. I planned for the baby to be clean, fed, and awake for the appointed time that afternoon. And when it arrived, I was ready to take eight or nine exposures before the baby grew fussy and didn't want to sit for pictures anymore. But that was enough: I had my picture. And afterward, I saw that the out-of-focus shape of the star in the background provided a suitable symbol of hope which is something every parent has when gazing at her newborn child. The child's future is uncertain, much like the fuzzy background in this picture, but hope is nevertheless present. In the layout of the book, I placed this picture next to a picture of my grandmother on her deathbed, with my three older children gazing down at her. My son's hand reaches out to my grandmother's hand in a way that echoes the way my hand reaches out to my infant's hand on the opposite page. I love the way this layout shows the beginning and end of life, the beginning, and end of a relationship.
Where / when / how did photography become your medium?
I grew up going to museums and copying paintings from the time I was very small. I painted and drew all the time. One summer when I was 15 I was taking art classes and accidentally got put into a photography class because the painting class was full. At first, I was so disappointed- I didn't think photography was art!- but I quickly fell in love and haven't looked back.
What are you working on next?
Here is my third book published by Damiani with family and friends as subjects. Young girls have become mothers, babies have become teenagers, and grandparents have passed away. The passage of time has made this series richer with every new body of work. I hope to continue working in this same vein.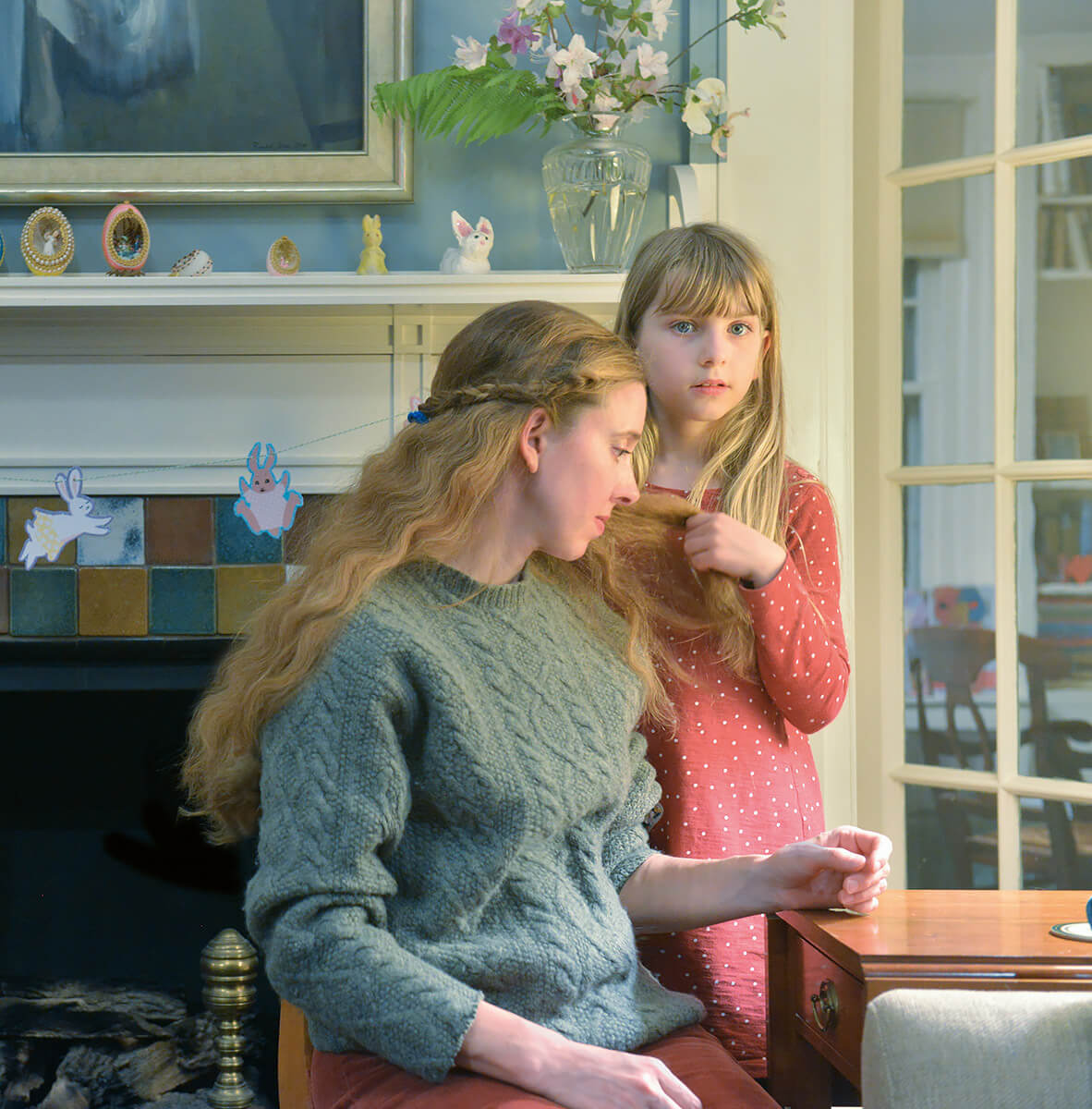 HERE © Jessica Todd Harper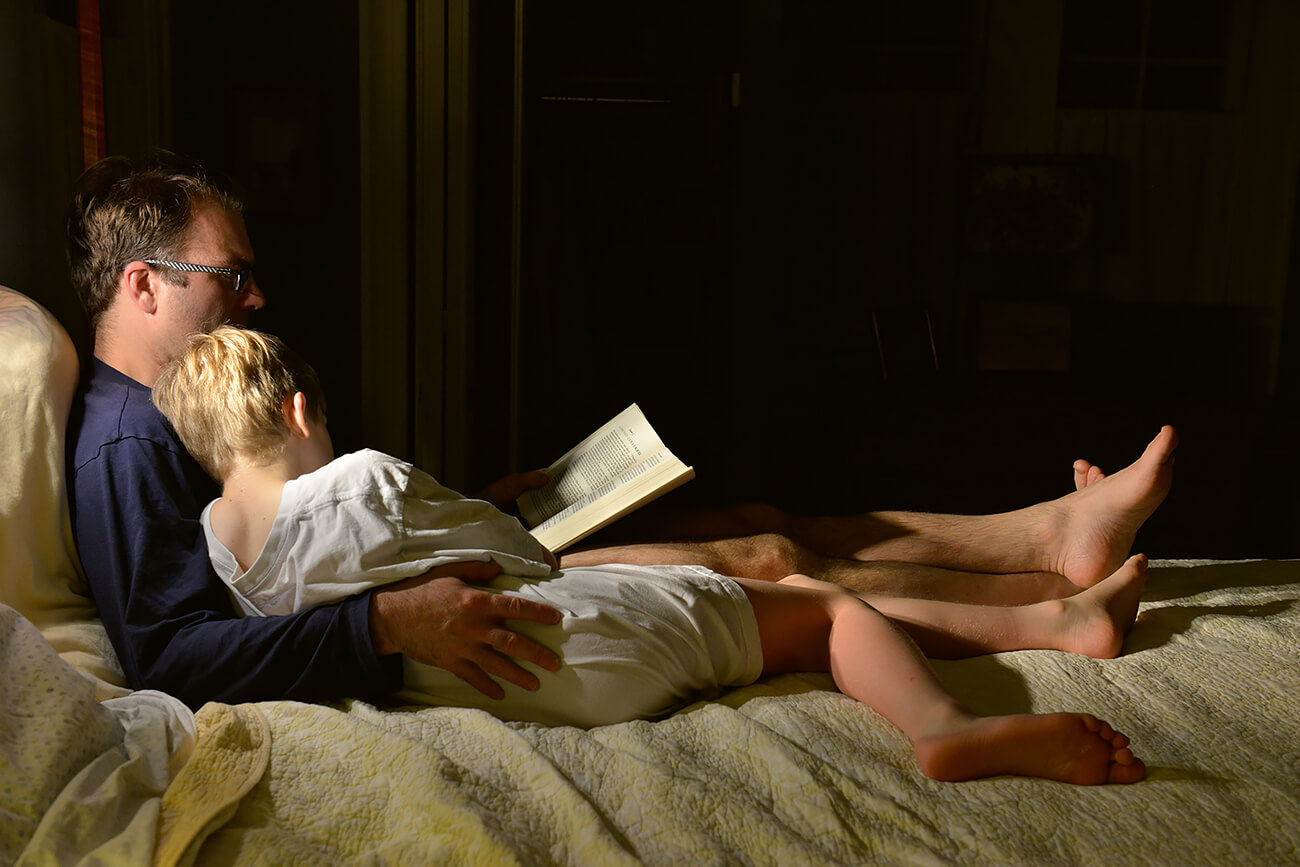 HERE © Jessica Todd Harper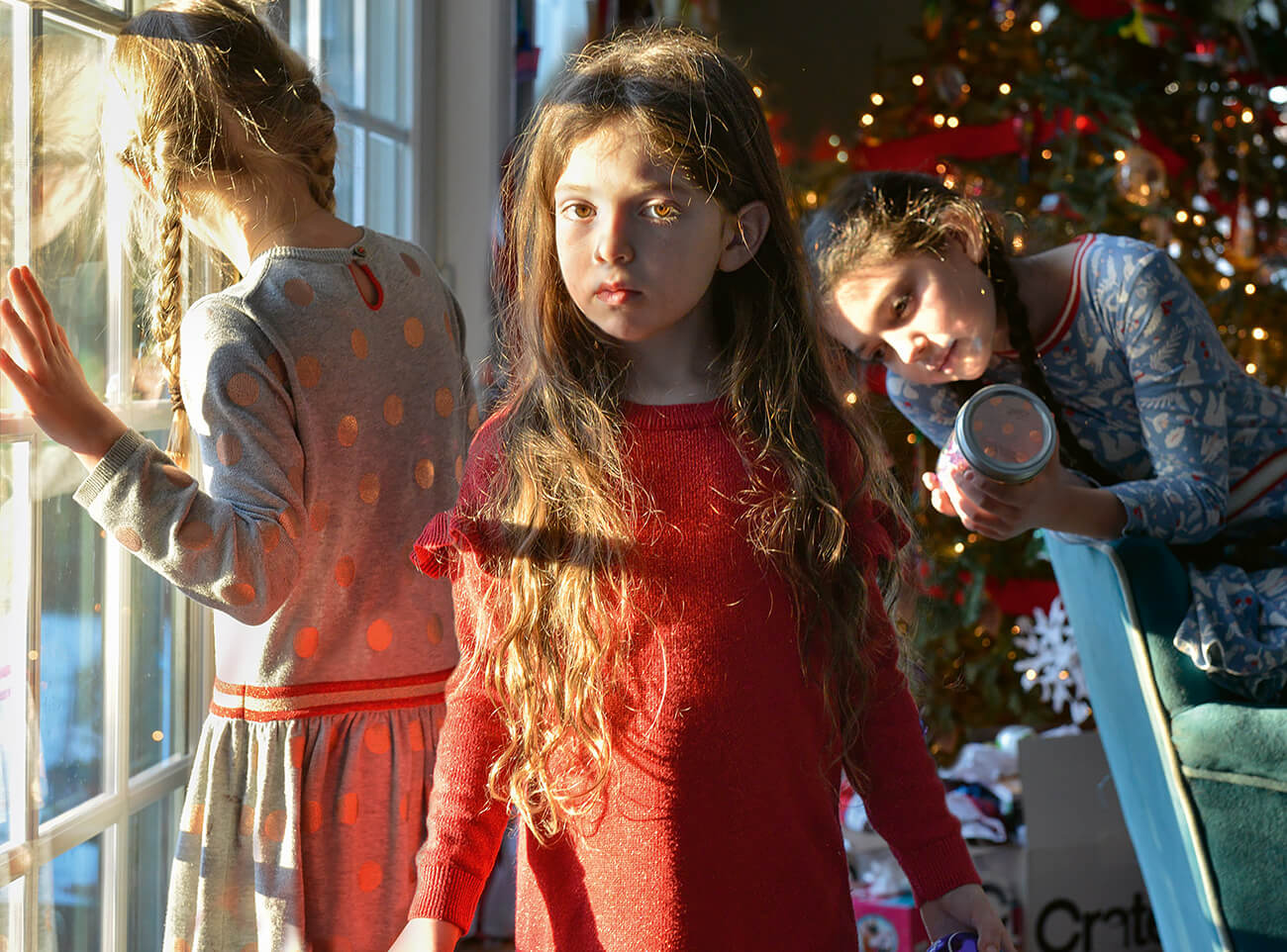 HERE © Jessica Todd Harper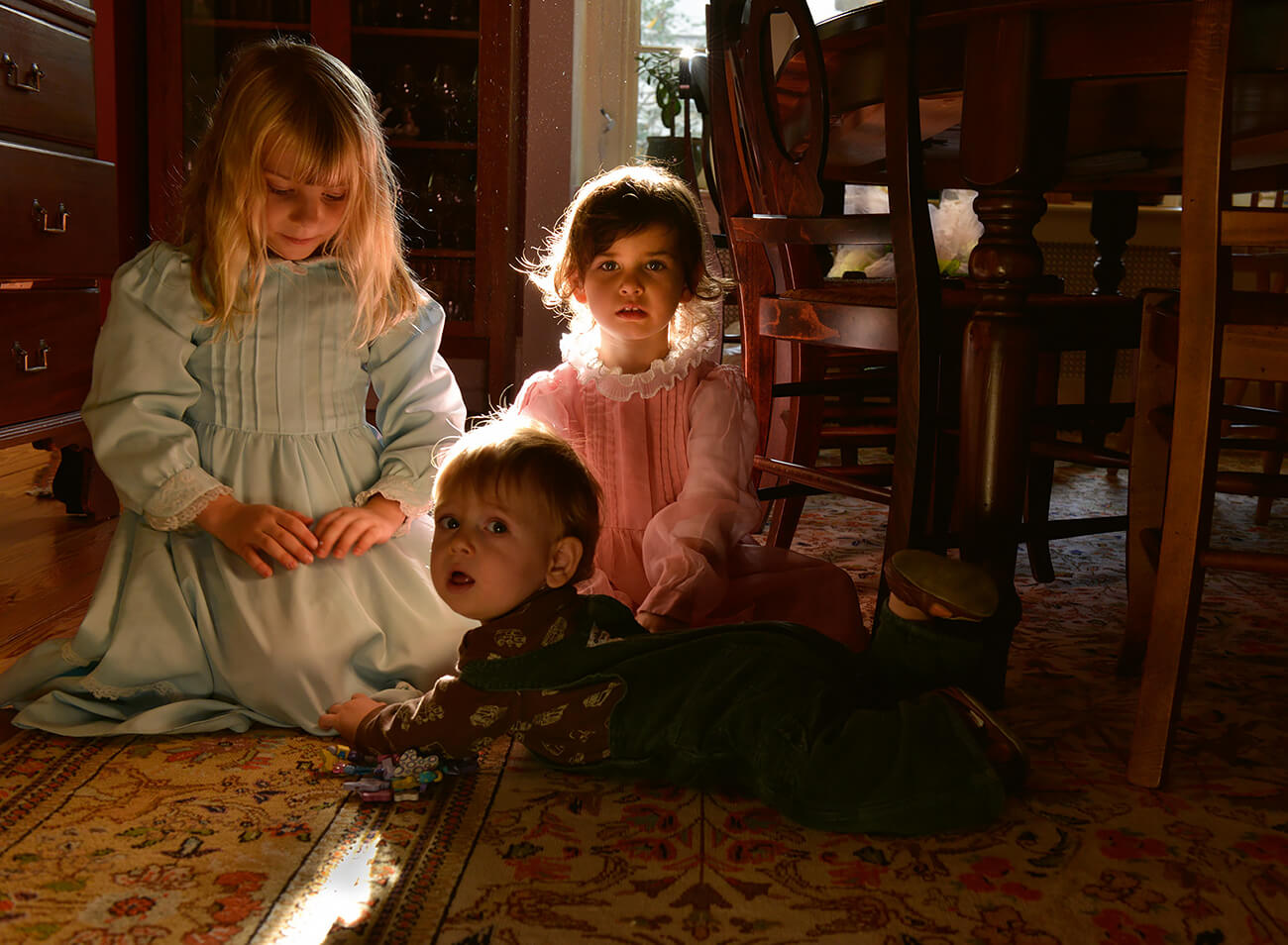 HERE © Jessica Todd Harper
Jessica Todd Harper
Jessica Todd Harper was an Outwin Boochever Portrait Competition prizewinner (2016) and selected that same year for the Taylor Wessing Portrait competition at the National Portrait Gallery in London. Her work will be on display at the Smithsonian's National Portrait Gallery in Kinship 2022- 2024. Harper's photographs have been reviewed in The New Yorker, Photo District News, Camera Austria, the Frankfurter Allgemeine Zeitung and other publications, and she has taught at the International Center of Photography and Swarthmore College. Her previous books are Interior Exposure (2008) and The Home Stage (2014) both published by Damiani. Harper lives in Philadelphia.
www.jessicatoddharper.com
@jessicatoddharper
All About Jessica Todd Harper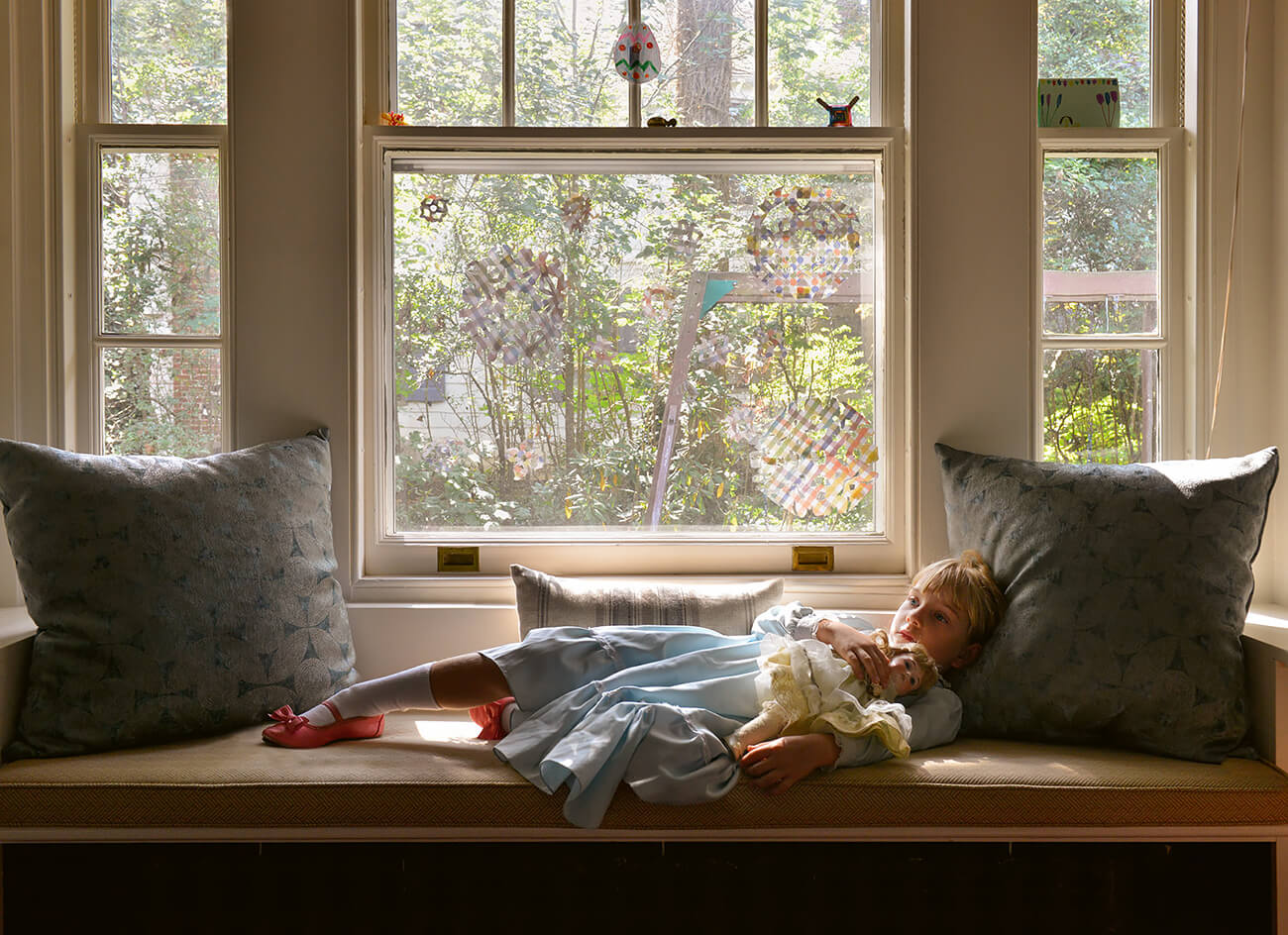 HERE © Jessica Todd Harper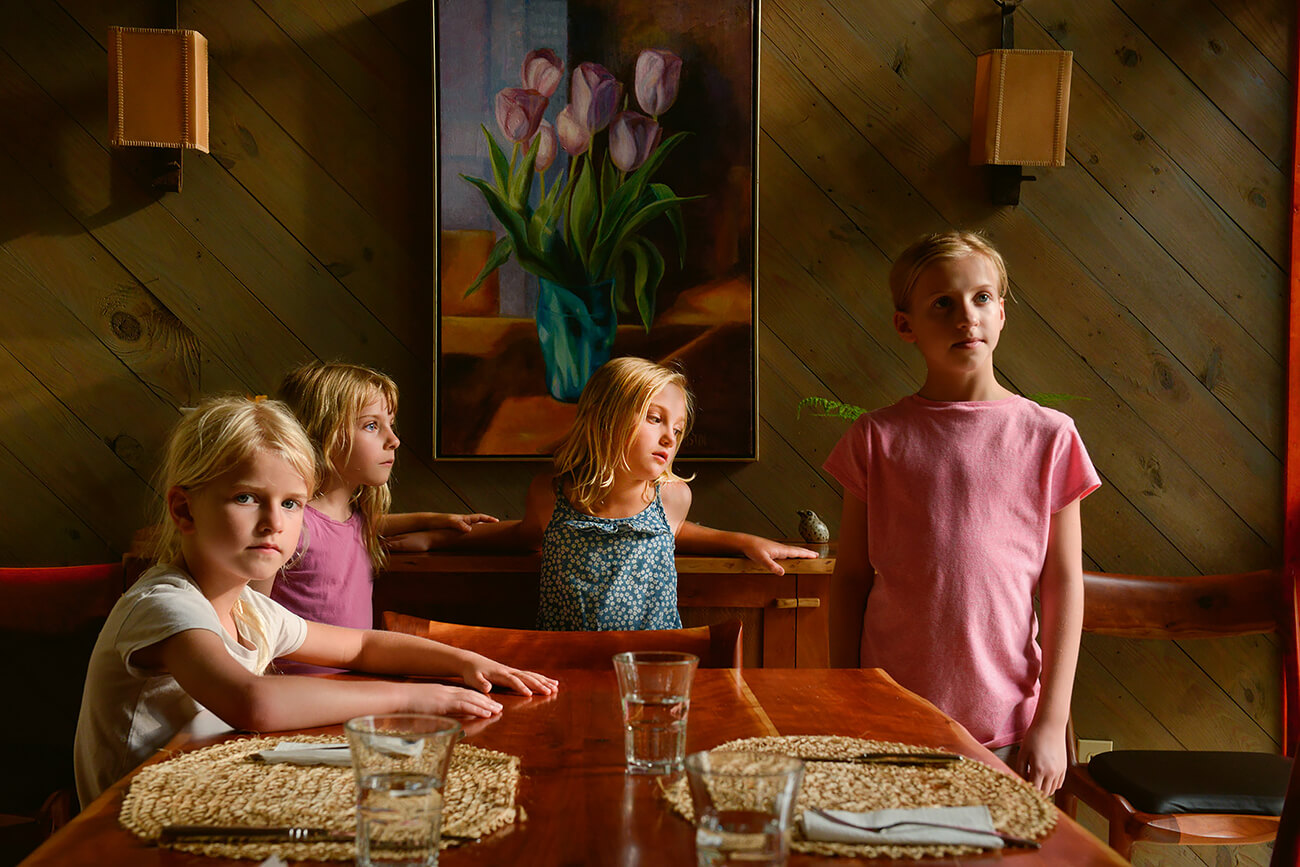 HERE © Jessica Todd Harper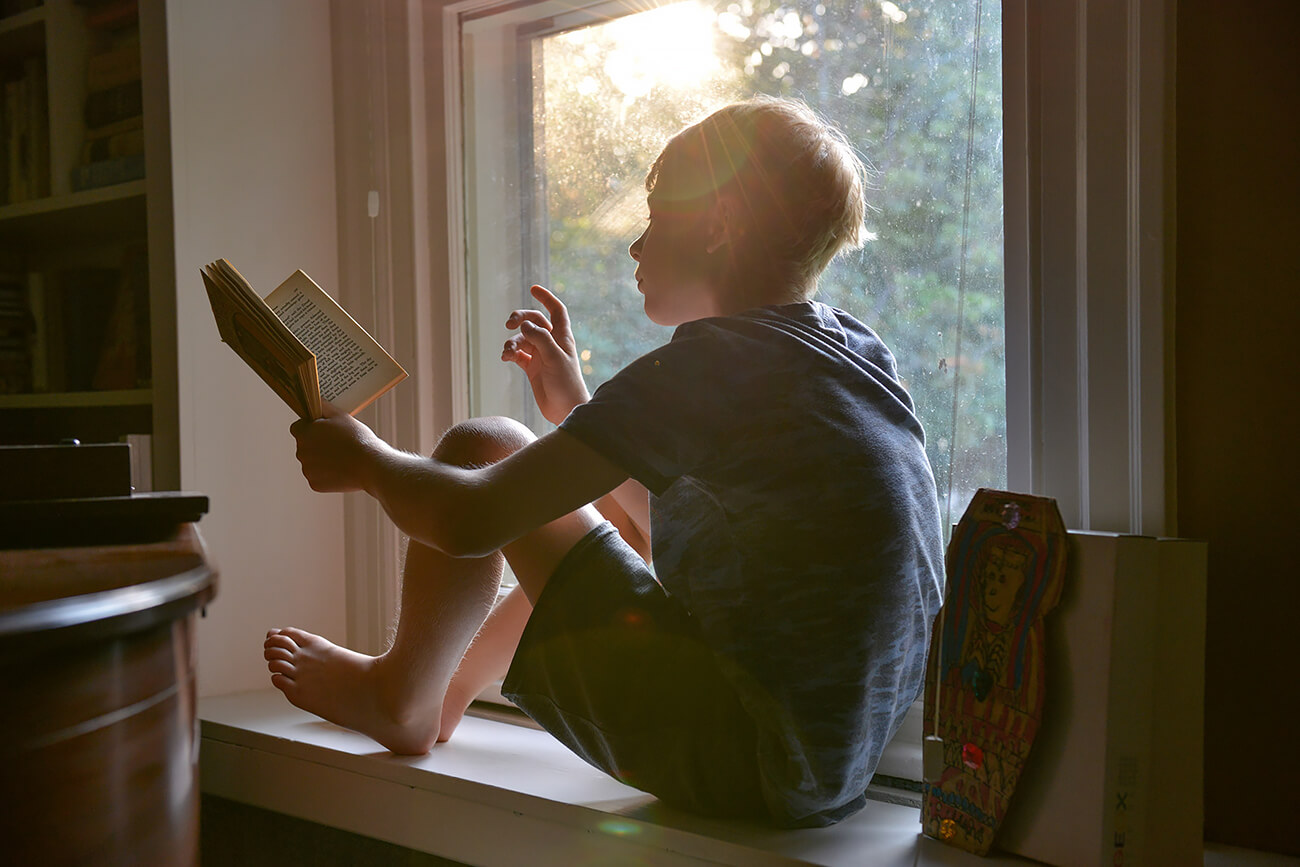 HERE © Jessica Todd Harper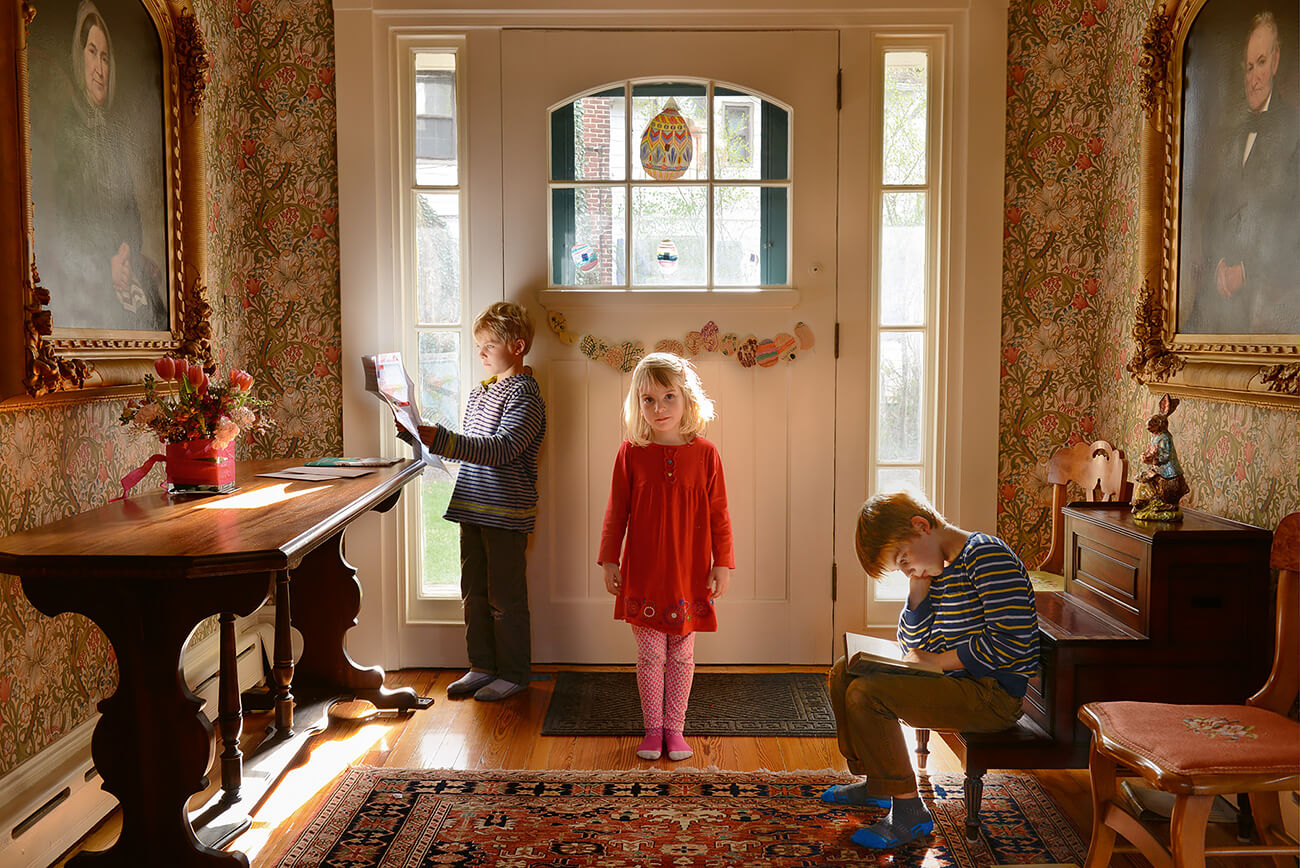 HERE © Jessica Todd Harper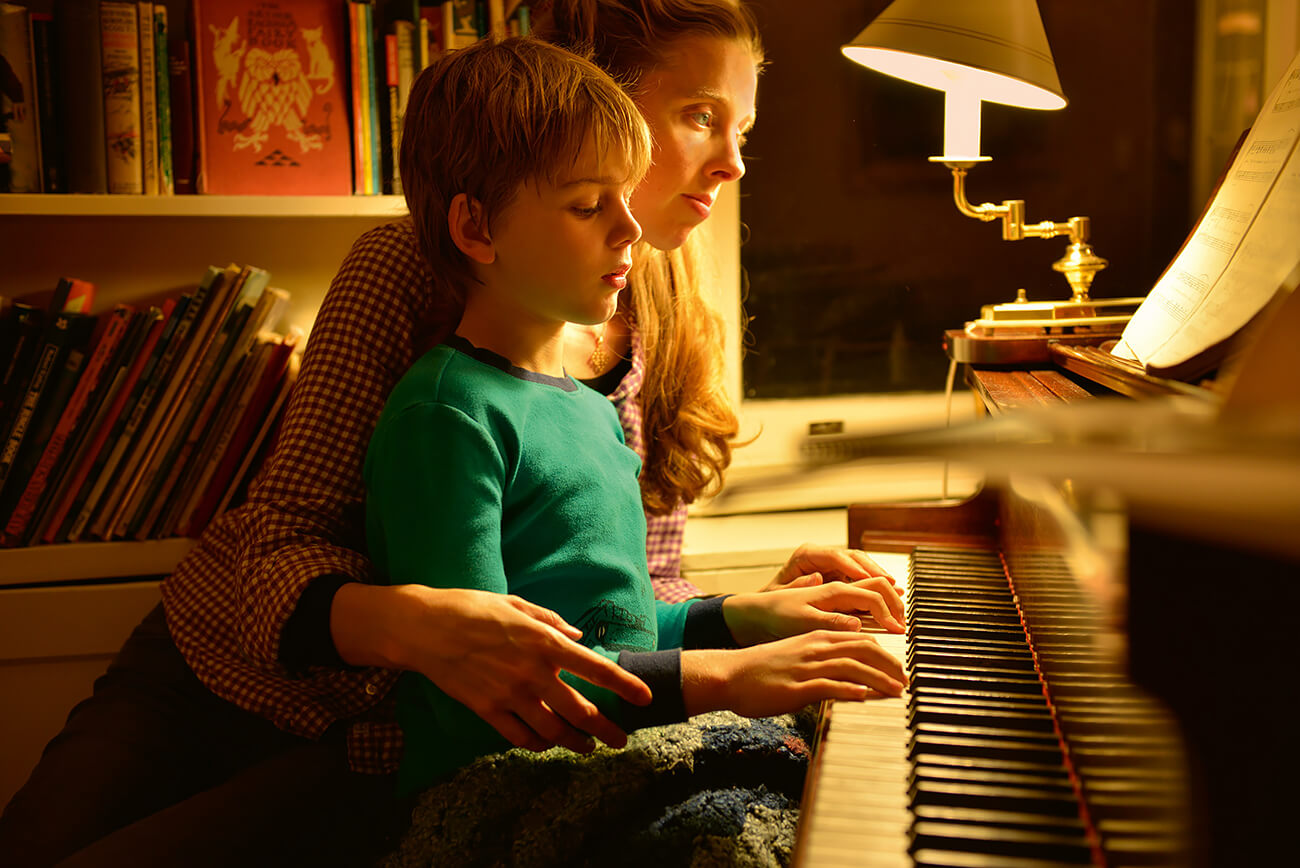 HERE © Jessica Todd Harper