It's estimated that six out of ten Black Panther Party members were women. While these remarkable women were regularly making headlines agitating, protesting, and organizing, these same women were building communities and enacting social justice, providing food, housing, education, healthcare, and more for the people. Comrade Sisters is their story.
A long time coming, Comrade Sisters (ACC Art Books, October 9, 2022) is the first book that focuses on the women of the Black Panther Party. The book includes a Preface by Angela Davis and an Afterword by Alicia Garza, co-founder of Black Lives Matter.
Interwoven throughout Comrade Sisters are 106 photographs by photojournalist Stephen Shames who was a college student at Berkeley when he first met the BPP in 1966. With the backing of the co-founders, Bobby Seale and Huey P. Newton, Stephen was given unprecedented access to take photographs not only of the rallies, but also behind-the-scenes moments with women Party members serving the most vulnerable citizens in their communities. This marks Stephen's third book about the Black Panthers and includes many never before published images.
Ericka Huggins, an early Party member and leader has written a moving introductory text, sharing what drew so many women to the Party and highlighting their monumental work and achievements. The core of Comrade Sisters are excerpts from contemporary interviews conducted with over fifty former women members and their families who vividly recall their personal experiences from that time.
March 31, 1972, Oakland, California, USA: Testing for Sickle Cell Anemia at Community Survival Conference.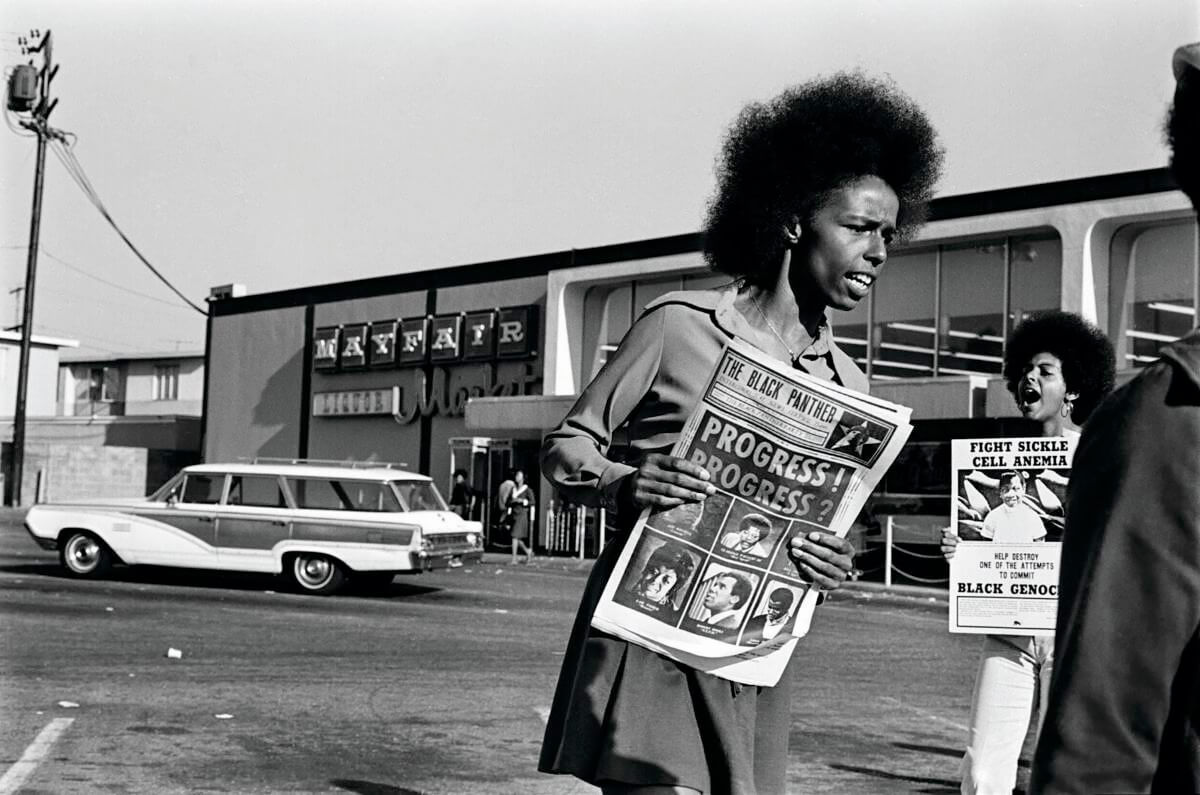 1971, Oakland: Gloria Abernathy sells the Black Panther newspaper at the Mayfair supermarket boycott.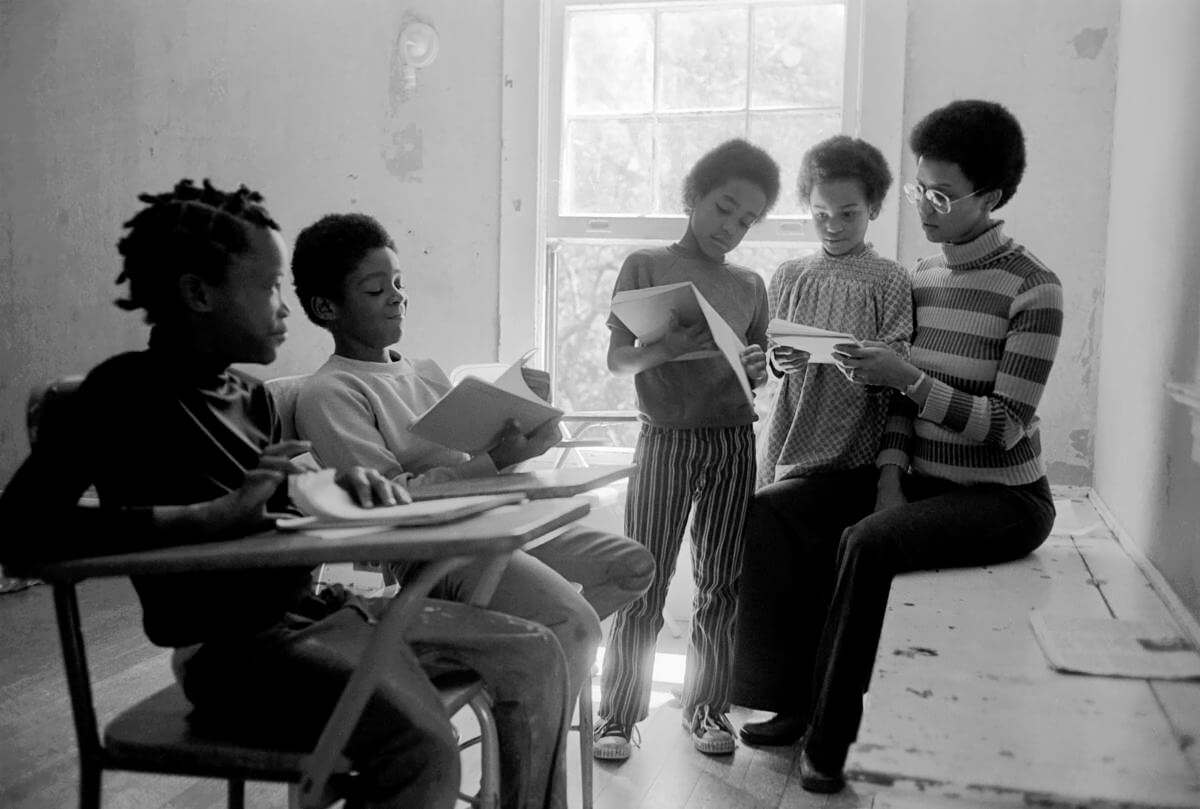 Black Panther children in a classroom with their teacher Evon Carter at the Black Panther school.
About the Authors:
Ericka Huggins
is an activist, former political prisoner, and leader in the Black Panther Party. She has devoted her life to the equitable treatment of all human beings, beyond the boundaries of race, age, culture, class, gender, sexual orientation, ability and status associated with citizenship. For the past 40 years she has lectured across the country and internationally. She spent 14 years in the Black Panther Party, and eight years as Director of the renowned Oakland Community School (1973-1981).
Stephen Shames
has authored 15 monographs, and his images are in the permanent collections of 40 museums and foundations. His work is dedicated to promoting social change and sharing the stories of those who are frequently overlooked by society. His two previous Panther books are Power to the People: The World of the Black Panthers by Stephen Shames and Bobby Seale (Abrams, 2016) and The Black Panthers (Aperture, 2006).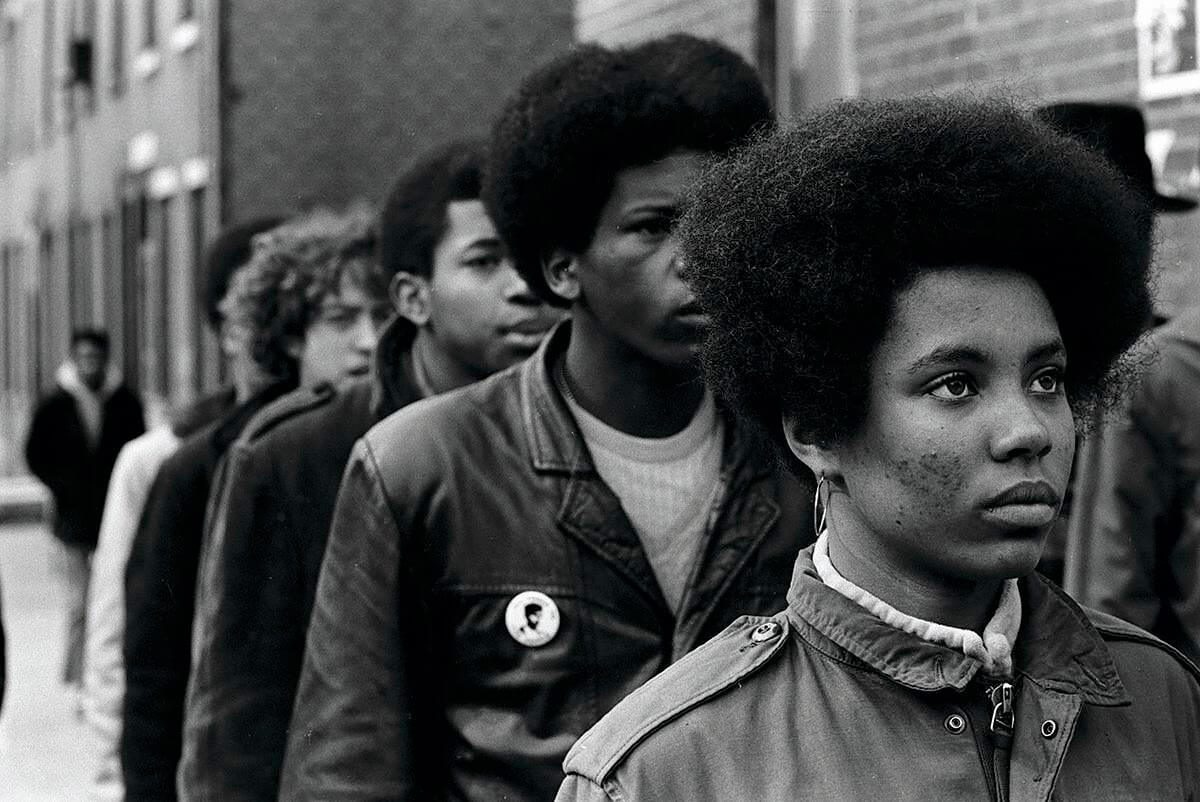 1970, Philadelphia: Panthers March through West Philadelphia.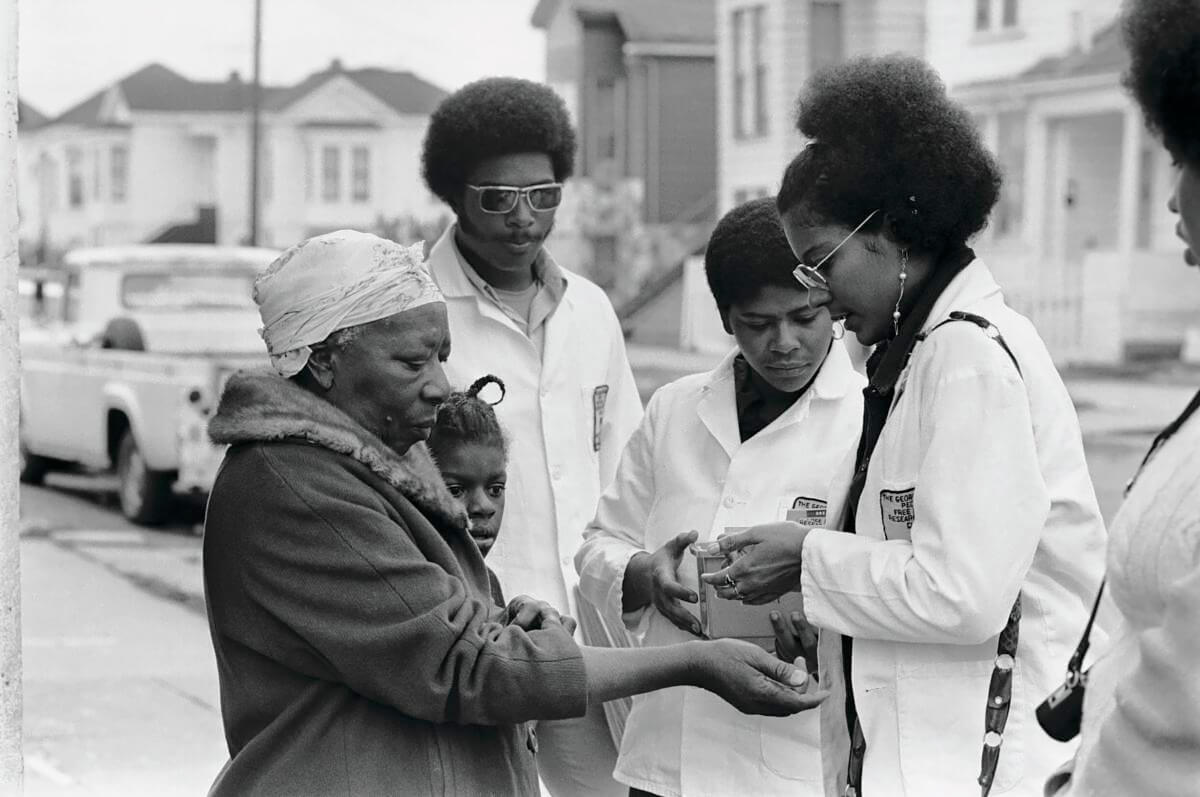 1972, Oakland: Ruby Moore, Sickle Cell Tester, pricks a man's finger to test for Sickle Cell during Bobby Seale's campaign for Mayor of Oakland
Upcoming Events Highlights
Sunday, October 9, 2-4pm
Marcus Books, Oakland (Launch Event)
with Special Guest Angela Davis
Monday, October 10, 12-4:30pm
Comrade Sisters Block Party, Oakland
Invitation only; press with credentials welcome
Thursday, October 20, 5-9:30pm
UC Berkeley Graduate School of Journalism-Sibley Auditorium
with Special Guest Angela Davis
Friday, October 21, 7 –8:30PM
Oakland Museum of CA Oakland
Tuesday, October 25, 6:30pm
Schomburg Center for Research & Black Culture, Harlem
Friday, October 28, 4–5 PM
Columbia University, New York