Nowadays who really looks forward to opening their mailbox? Let's be honest, no ones writes anymore and when you have a letter in the mail, it is either a bill or an unwanted commercial. Yet, sometimes there are surprises, and I felt like a little girl when I received the unexpected gift from Gloria Baker Feinstein. I must confess I was not familiar with her work and it was with no prejudice what so ever that I opened her beautifully crafted book
'I Hope You Find What You're Looking For'.
Published by Yellow Bird Press, the 96 pages include 55 B/W Duotones, essays by Douglas Beasley, Julian Anderson and Gloria Baker Feinstein as well as beautiful poems by Kim Stafford, Oregon's former poet laureate.
Gloria Baker Feinstein took snapshots of her life, playfully mixing dark and grays, in search of truth and hope. From her wanderings, she captured the poetry of moments spent with her grandchildren, their innocence and candor, as well as passersby from her neighborhood park.
This beautiful book, freed from all voyeurism, give us a glimpse of a universe of freedom, surprises and shared emotions.
Gloria Baker Feinstein writes in her introduction that she hopes
'this book will inspire you to look closely at your surroundings, with or without a camera, and that the poems, essays, and photographs will help transport you to your own thoughtful and meditative place'
.
She was certainly successful in inviting me to look more carefully at the poetry that lies in little things around us! I highly recommend this beautiful book. It is also a perfect gift for anyone who like photography for the upcoming end of the year season!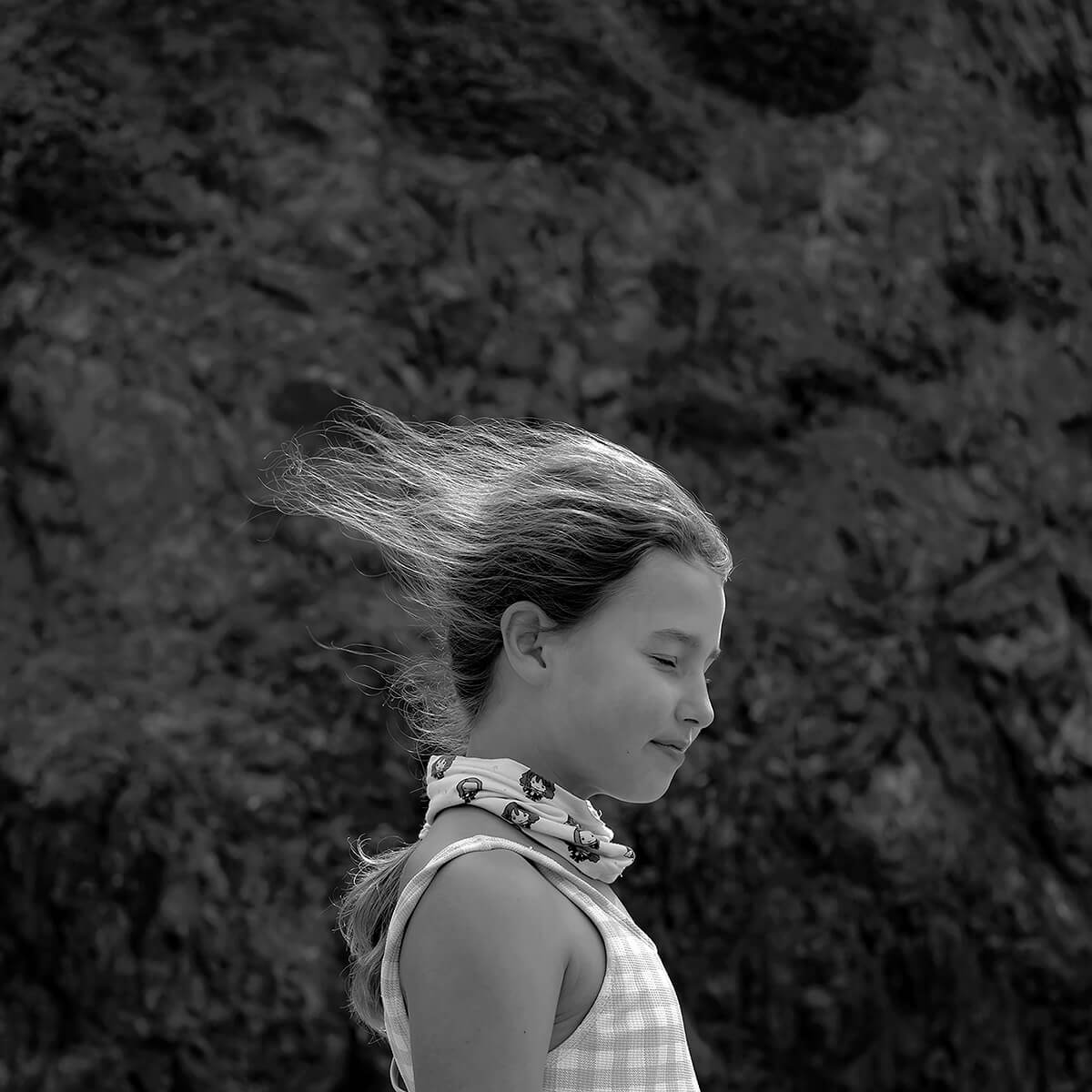 Windy Day, Hug Point, Oregon, 2020 © Gloria Baker Feinstein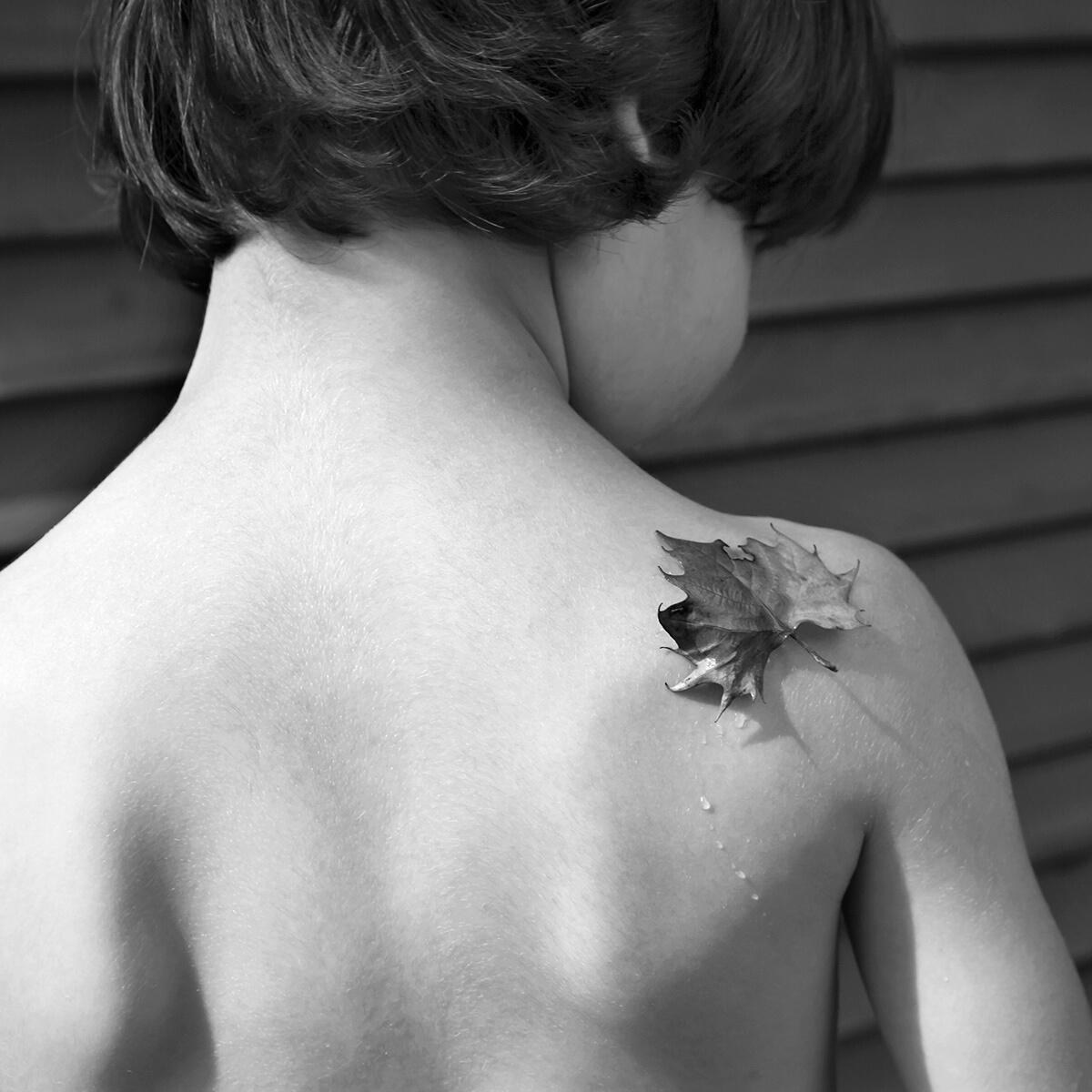 Leaf, New Orleans, Louisiana, 2015 © Gloria Baker Feinstein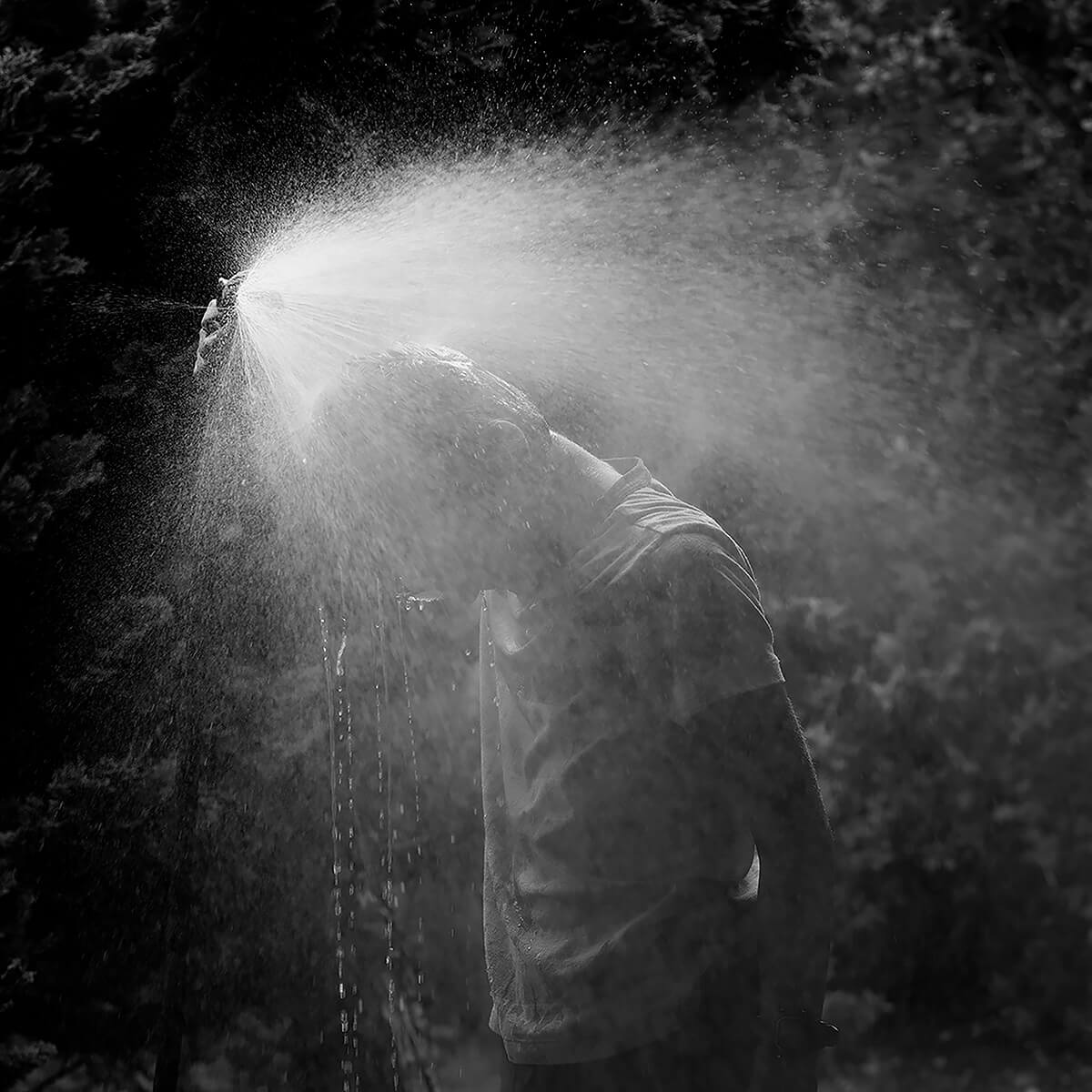 Henry, Arch Cape, 2021 © Gloria Baker Feinstein
Gloria Baker Feinstein Explains:
Exactly one year ago, I decided to begin working on my 5th book of photographs.
I knew the title before I even started assembling the pictures. The first person I discussed it in depth with was my sister, at the beginning of week-long girl's getaway. I told her the title for the book would be
I Hope You Found What You Were Looking For
. She knows better than anyone that my life has been a journey of ''looking,'' that I've been using a camera for discovery and navigation for six decades. She listened patiently, with great interest, while I explained my concept for the book, and she gave me immediate support and encouragement. The only thing that bothered her, she admitted, was the use of the past tense in the title.
But you're still looking, right?
Of course, she's right. I realized at that moment just how dark and pessimistic my thoughts about the future had become. The past few years have taken their toll.
Before we fell asleep that night, I told my sister I'd give some thought to changing the verbs in the book title from
found
to
find
and
were
to
are
. The next morning I took a meditative sunrise hike on Mt. Kuchamaa a mountain long regarded as sacred by Native Americans and a special retreat for my sister and me in Tecate, Mexico. The spiritual quality of the mountain has long been described by Natives as a place where you get your power. On my hike that morning, my thoughts about the book took hold, and the pages began to fan out on the trail in front of me. Something magical happened as the sun rose, and something inside me shifted. I suddenly knew I was on the right track - about the book and about myself - and with each quiet footstep, the path before me started to fill with hope and light. Letting the light in after such a dark period in our history felt not only important, but urgent.
(Later in the week I did a little research on the history of the mountain. I learned that Natives interpret the name Kuchamaa to mean ''the one that cures'' or ''the one that lifts up.)
I worked steadily on the book during the following months. It became a collection of 55 black and white photographs accompanied by Kim Stafford's poetry. Kim is a beloved Pacific Northwest writer who recently served a two-year term as Oregon's poet laureate.
For me, the poems and images serve as quiet meditations, similar to the footsteps I took that on that sunrise hike last September. They represent some of what I've found so far, but I am by no means finished looking.
- Gloria Baker Feinstein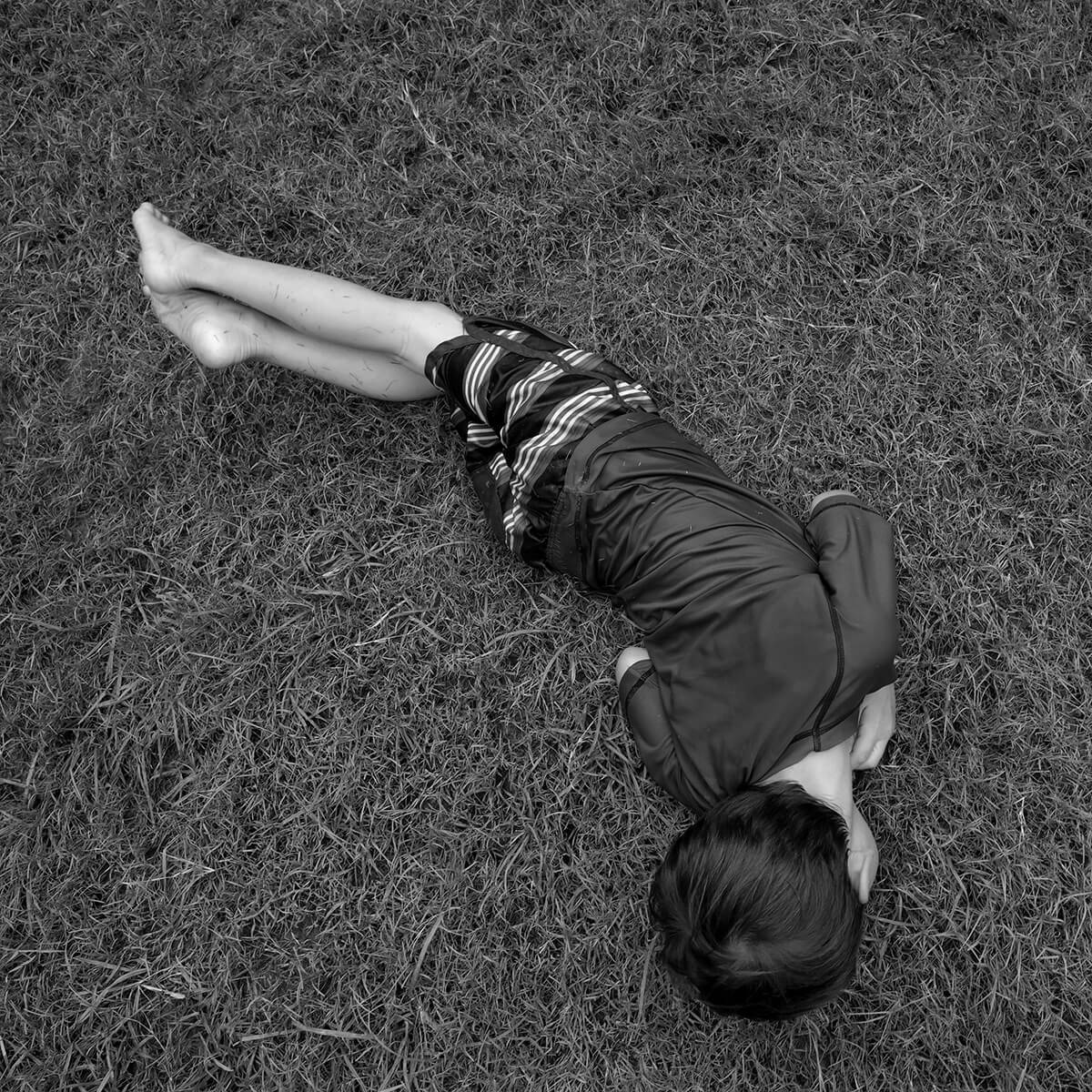 Hillside, New Orleans, Louisiana, 2016 © Gloria Baker Feinstein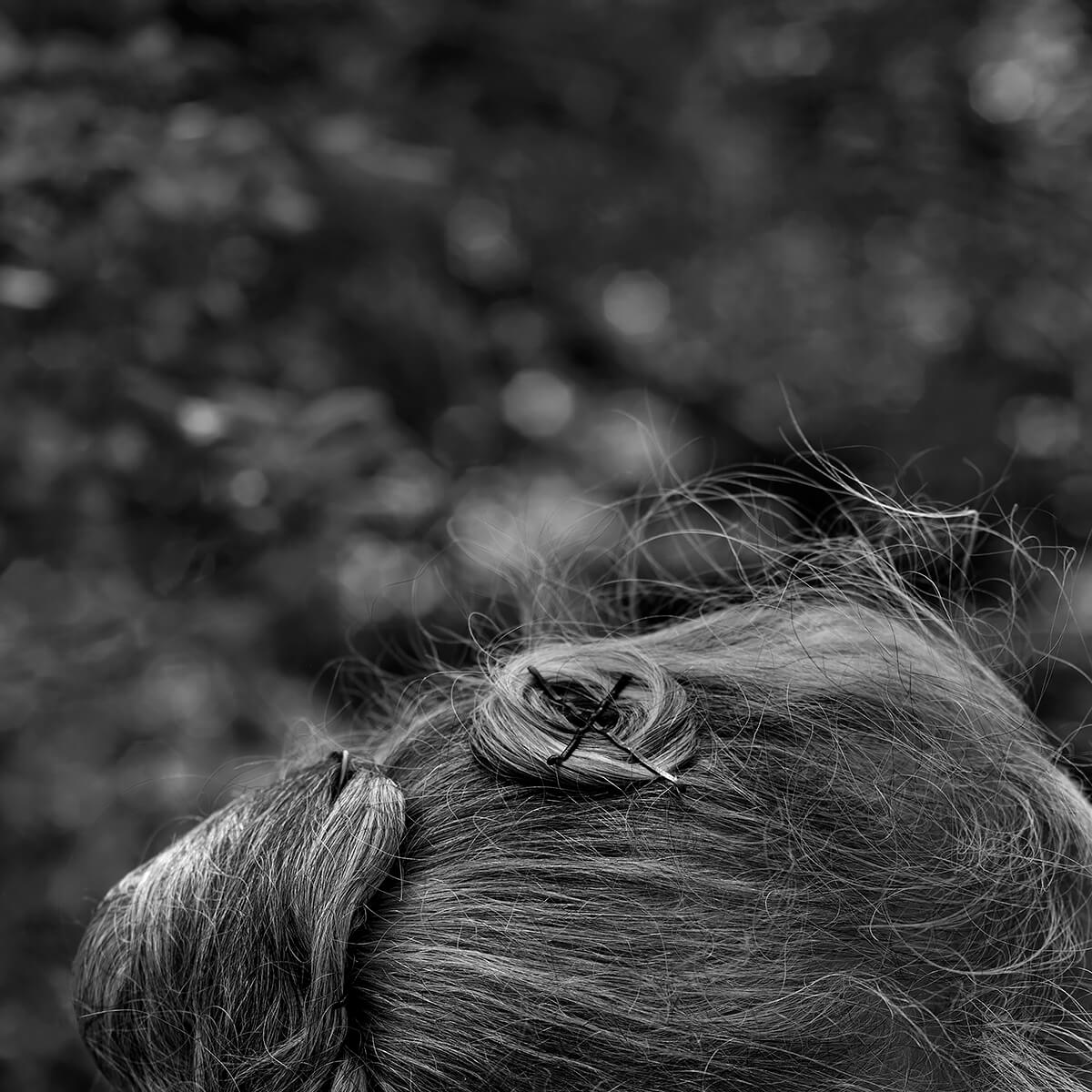 Hairpins, Breathitt County ,Kentucky_2014 © Gloria Baker Feinstein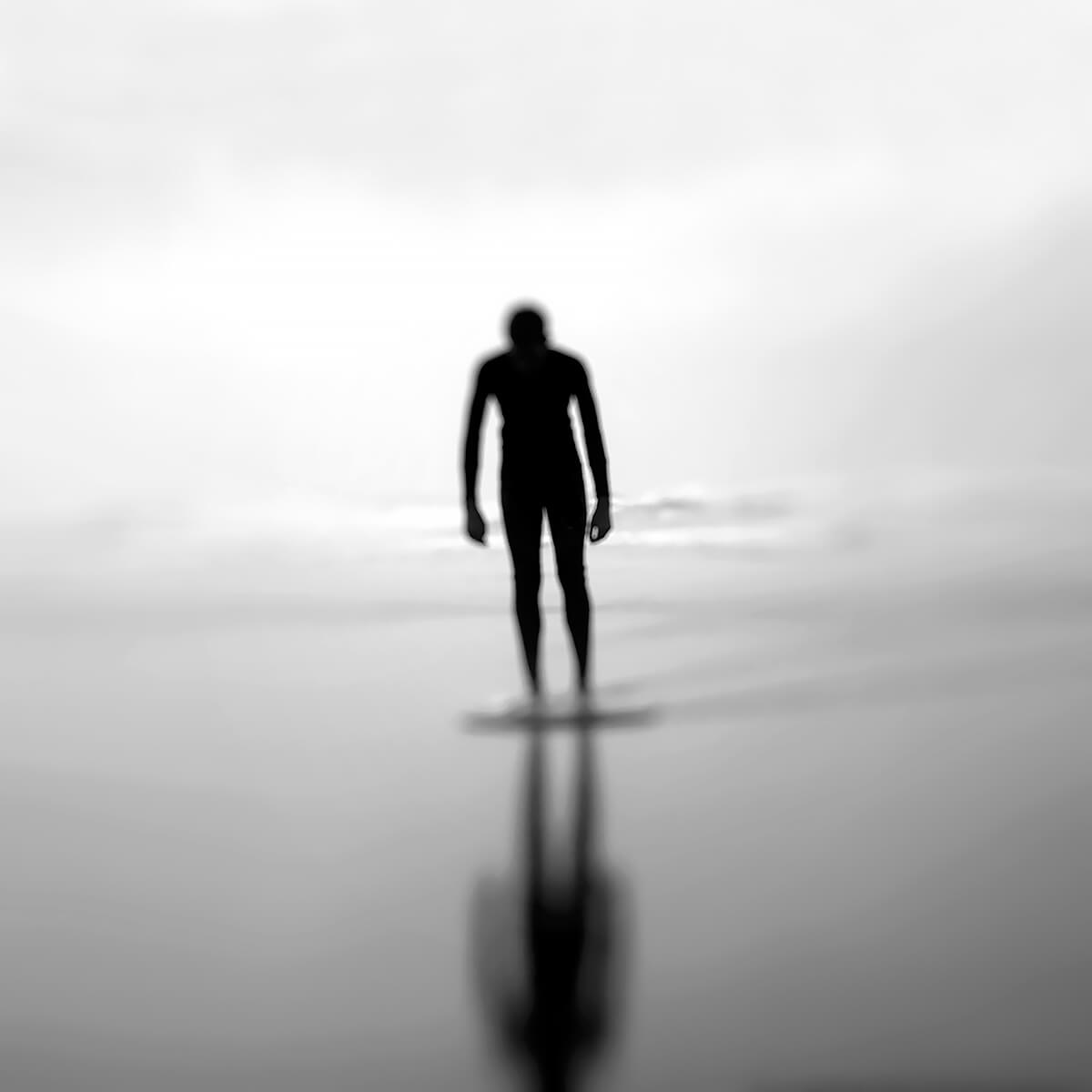 Hairpins, Breathitt County ,Kentucky_2014 © Gloria Baker Feinstein
Gloria Baker Feinstein
Gloria Baker Feinstein was born and raised in Lexington, Kentucky. She received both her BA (Communication Arts - 1976) and MA (Photography and Graphic Design - 1979) at the University of Wisconsin-Madison. From 1981until 1990 she operated The Baker Gallery, a gallery for contemporary fine art photography in Kansas City, Missouri. Since 1995 Feinstein has worked as a portrait and fine art photographer. From 2007 through 2019, she was the founding director of Change the Truth, a non-profit organization that provided educational assistance to Ugandan orphans. After living in Kansas City for 38 years, she moved to the Pacific Northwest in 2018 and is now based in Portland, Oregon. Her photographs have been included in exhibitions across the country and can be found in the collections of the Portland Museum of Art, the Nelson-Atkins Museum of Art, the High Museum of Art, the University of Kentucky Art Museum, Cassilhaus and the Nerman Museum of Contemporary Art, to name a few. Feinstein's pictures are published regularly in Sun Magazine and New Letters Magazine. Her self-published book titles are Convergence (2002), Among the Ashes (2004), Kutuuka (2009) and Some Grandmas (2015). Her most recent book, published in the summer of 2022 is entitled I Hope You Find What You're Looking For.
www.gloriabakerfeinstein.com
All About Gloria Baker Feinstein
If you want to order a copy from outside the United States & Canada, contact Gloria Baker Feinstein directly at gbfeinstein[at]gmail[dot]com.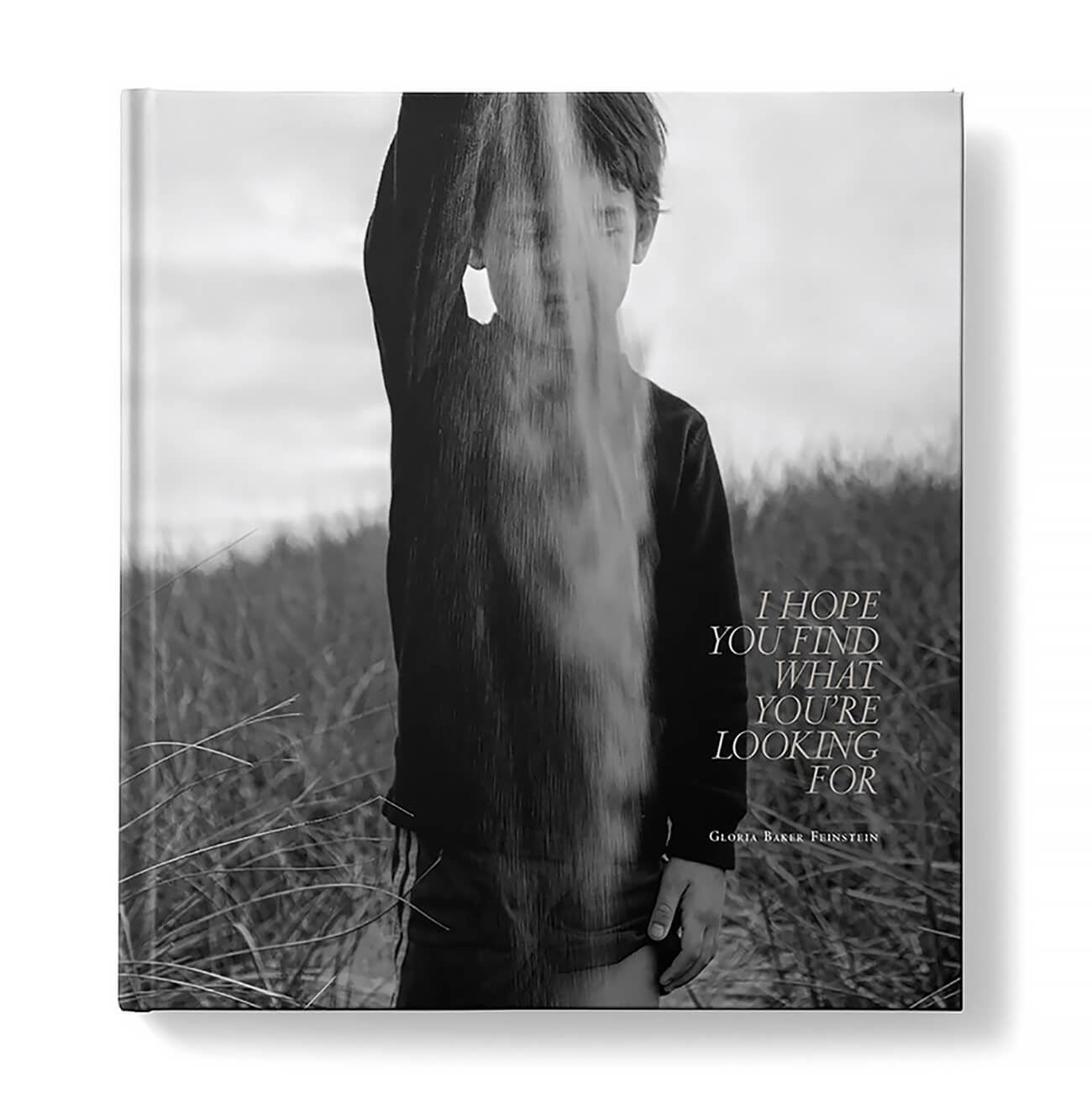 Book Cover © Gloria Baker Feinstein