The cars could be more guys coming for dominoes and food, sometimes it's someone heading to AJ's or an Amtrak worker, but usually the sound of tires crunching on gravel means more beers. A train whooshes by and in the echo of its path there is a brief stillness, a silence only noticed by the geese bobbing in the marshy waters of Penhorn Creek."
-Nicholas Pollack
Secaucus, New Jersey is partially surrounded by the marshes, inlets, and wetlands known as the Meadowlands. The ecosystems have been severely impacted by years of landfills and other environmental abuses, but it is what is found and what remains in this region that photographer Nicholas Pollack works to convey in his photographic project and book
Meadow
(Hirmer, October 2022).
In his essay contributed for the book, author Robert Sullivan reframes the perspective of the devastated, the forgotten, and the seemingly ignorable by asking, What if we consider the devastation not for what's devastated but for what has survived?
In seeking this, Pollack discovered friendships and community formed and maintained within this landscape between a group of truck drivers who regularly gather to play dominoes, crack a beer, and share food. His photographs also show at times bucolic surrounding land and birds, sky, and waterways, reinforcing the message that if we look, beauty can be found in even impacted post-industrial landscapes.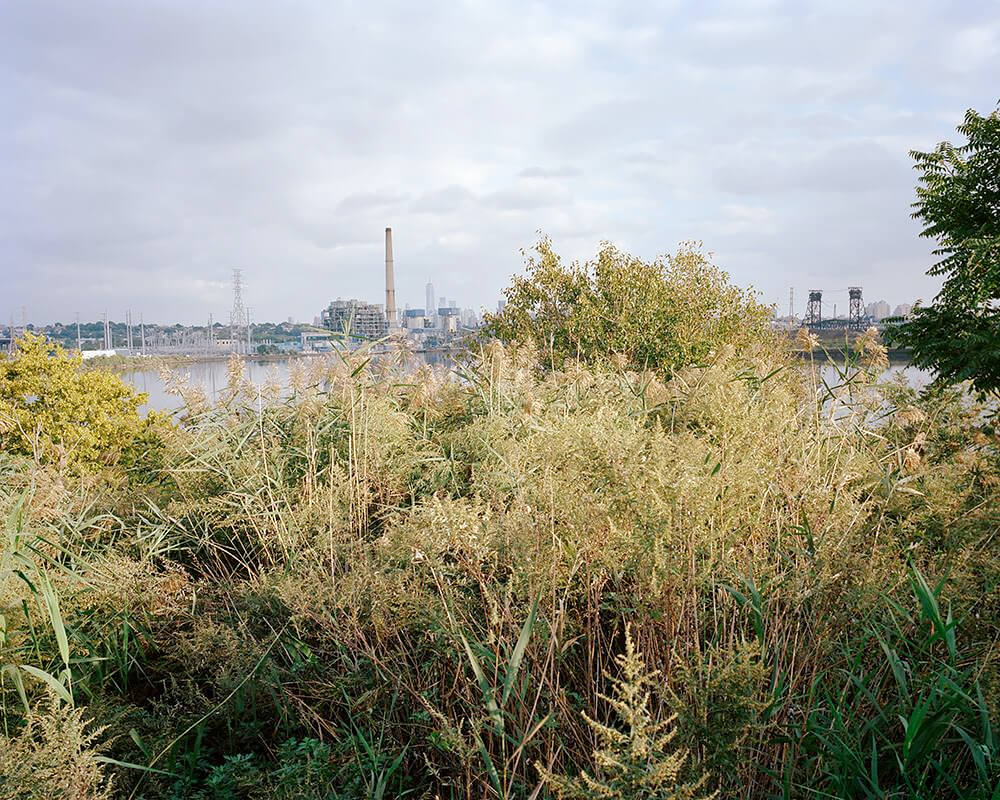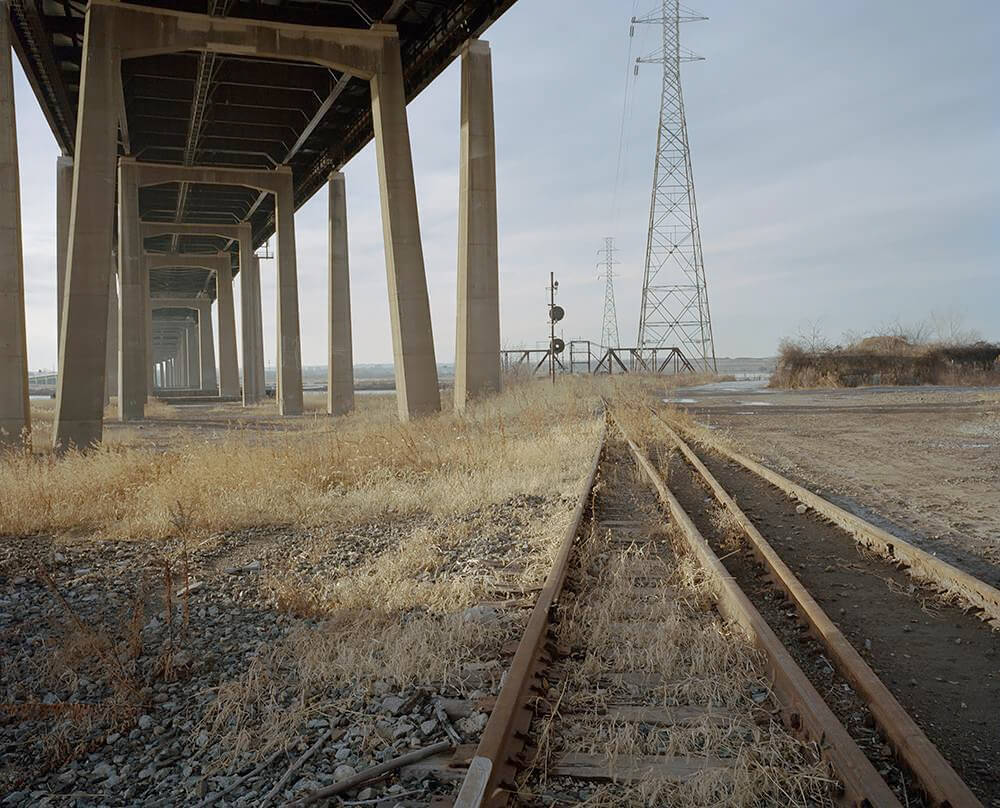 Sullivan also highlights this in his impressions of the images and project, noting, In these photos you feel the wide-open sky that is the centerpiece of the Meadowlands experience. You sense what seems inexhaustibly pastoral as you simultaneously see the apparatus of the energy industry that exhausts it: sometimes the smoke from the Essex County incinerator stands out, a plume of white gray; sometimes it mingles with the low gray sky.
Pollack also wrote an essay for the book, and he speaks of the values and ritual of gathering inherent in this communal aspect of people and landscape. He writes of one of the men, Eugene, and shares how Eugene's grandmother in Cuba would cook over an open fire outdoors. Of his own cooking for his friends and anyone who cares to join, Pollack says of Eugene,
We are living in his memory as he tells it-cats and ducks and rabbits are all around us, there are tomatoes and corn growing in the garden, the place where we are is next to the railroad tracks but everyone here is a trucker. The dominoes table is set up and a couple of the guys are having beers, waiting for Eugene and the other players.
The color photographs reflect the interactions of the friends, but also snowmelt, waterfowl, and the distant city lights as night falls. The ecosystem of the Meadowlands is indeed fragile, but these images also reflect a determined perseverance, as well as a beauty in the moments of noticing the environment and feeling the connections between the people in the images.
Celebrated geographer, philosopher, and author Yi-Fu Tuan noted the focus of Pollack's vision to reveal within this seemingly innocuous, forgettable landscape, a spot of earth that holds stories of rich human connections and interactions. You might perhaps expect beauty in an art book, but what you may not expect is that Pollack can also persuade you to see the ordinary meadow as a place of generous hospitality and friendship.
The book ends with an essay by Harvard professor, John Stilgoe, who delves into a linguistical and historical exploration of the word meadow, and closes with,
''
Meadowlands.
Implicit and achingly echoing in the term, a plural sense still pulses. Lands. Not a continuum, but an archipelago of places, all riven by water, sometimes marsh, sometimes something else, something beyond meadow and marsh, something beyond language.
Something for which photography exists.''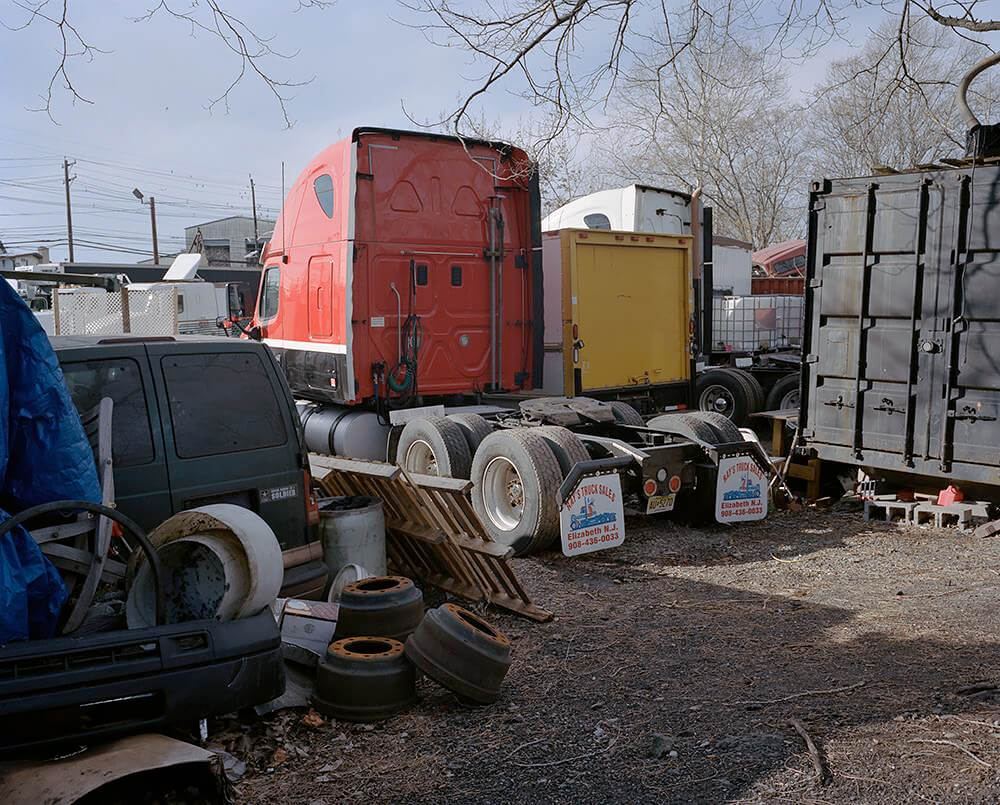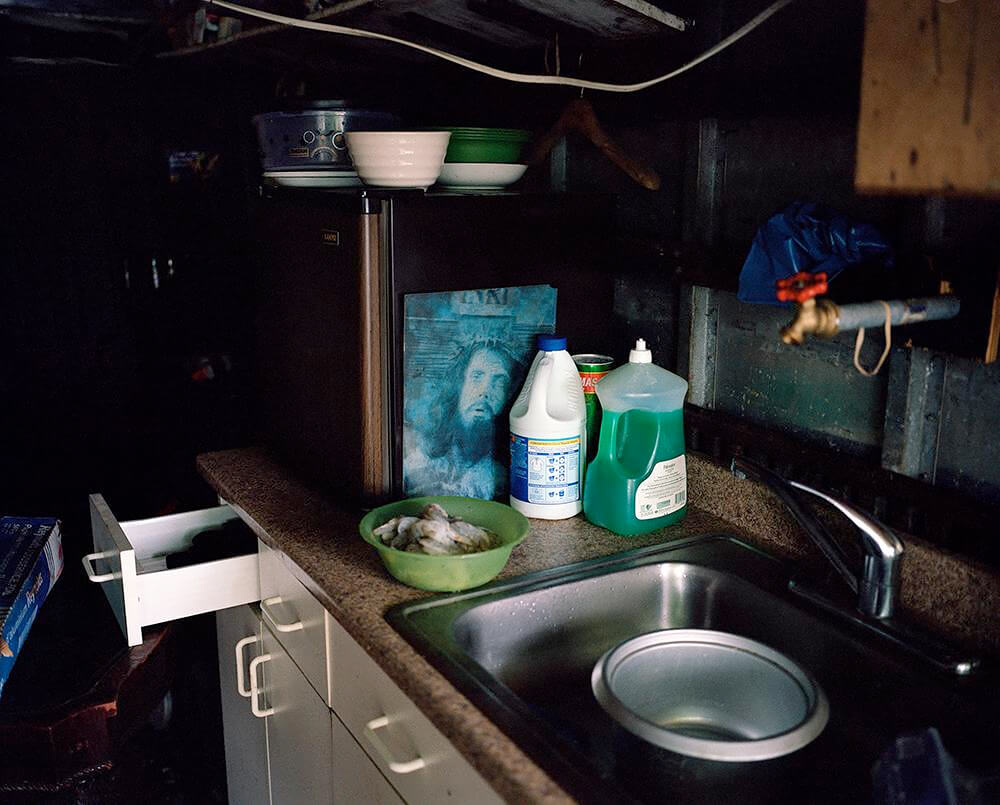 About the Artist:
Nicholas Pollack
: Nicholas Pollack is a photographer based in Brooklyn, NY. His works have been exhibited internationally and are held in collections including the Museum of the City of New York and the Zimmerli Art Museum at Rutgers University. In 2016, he was nominated for an ICP Infinity Award, MACK First Book Award, and he was shortlisted at Self Publish Riga. He published a monograph of his celebrated project Nothing Gold Can Stay (2015) which can be found in numerous collections including the Whitney Museum of American Art Library and the Museum of Modern Art Library. Publications that have featured his work include Juxtapoz Magazine, Vice,and Vogue.
About the Contributors:
Robert Sullivan
is the author of numerous books, including The Meadowlands, My American Revolution, Rats, and A Whale Hunt. He is a contributing editor at A Public Space.
John Stilgoe
is Robert and Lois Orchard Professor in the History of Landscape Development at Harvard University.
William Shullenberge
r is professor of literature at Sarah Lawrence College.
Yi-Fu Tuan was professor emeritus of geography at University of Wisconsin–Madison and introduced and expanded the field of humanistic geography.