I'm eagerly awaiting my copy of
Ken Light
's new monograph, What's Going On? 1969-1974. I was at the kick off party for his crowd funding campaign at the
Leica Gallery
in San Francisco where select images that would one day be in the book were displayed throughout the space on easels and pedestals. Shots of soldiers marching on students and young people wrapped in blankets, massed together for an unknown reason. I see now this picture taken of Ken back then when he was making these photographs. He was one of those kids, 18 and wandering through a country that was changing radically and rapidly. And there he is, in the midst of it, living it and documenting it. It's amazing what a bit of distance can do for you as a photographer, to stow away your images for four decades and then revisit them with the mature eye of a life lived as a social documentarian.
Needless to say, his kickstarter campaign to realize this book was fully funded and then some. These were photographs that none of us had seen, not those that lived through that time, or those who were born later and had studied, memorized even, those iconic pictures from turbulent America during the Nixon years and Vietnam. What's Going On is a collection of photographs taken from 1969-1974 showing Ken Light's early work as he chronicled America and the political upheaval of his generation. In this era, America was deeply divided and at war with itself, yet Americans saw much promise and felt that fundamental change was possible. It was a time when young people believed they could create a better world. It is a period we should not forget. These photographs share many of the important moments of these times. Light began this work in his late teens and while some of the images were published in the underground newspapers back in the day, many more were not. We get to see the rest of them now at UC Berkeley where they are on view through January 5th, 2016. Light's photographs are being exhibited at the UC Berkeley's Graduate School of Journalism in the Reva and David Logan Gallery. Along with this show, there will also be a
special event
that is not to be missed on Friday, November 13th: a book signing at 6:30pm (be one of the first to have a copy of Ken's book and raise a glass to the photographer) followed by a conversation with Ken Light, Mark Rudd, and Judy Gumbo. Recalling the 60s is a rare opportunity to listen and participate in a conversation with veteran political activists Mark Rudd and Judy Gumbo.

Mark Rudd
is the former '60s SDS radical student leader, onetime fugitive member of the militant Weatherman underground faction and was leader of the 1968 student uprising at Columbia University.

Judy Gumbo
was an original member of the Yippies, the Youth International Party with Abby Hoffman and Jerry Rubin. She wrote for underground newspapers, visited North Vietnam during the Vietnam War, and in the 1970s she helped stage the Women's March on the Pentagon.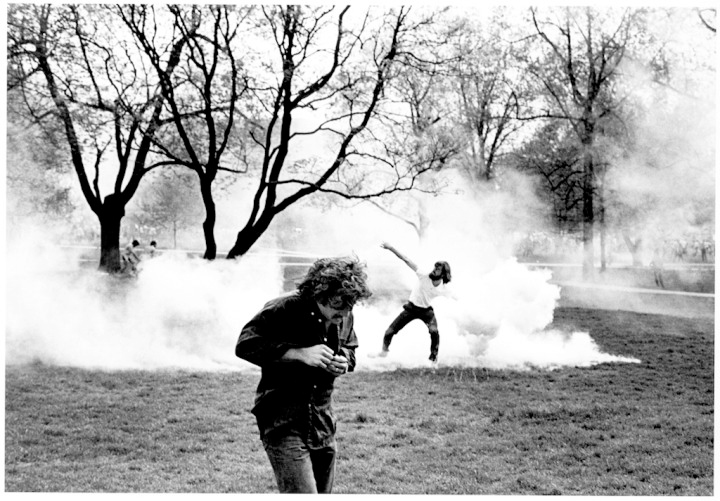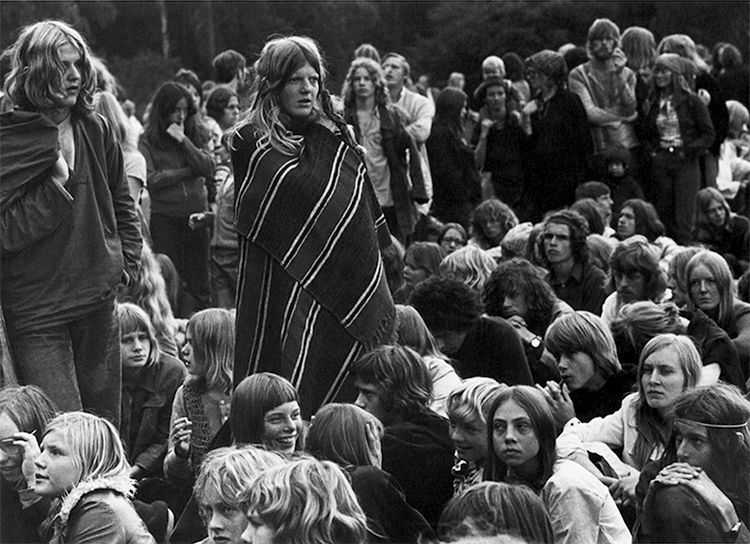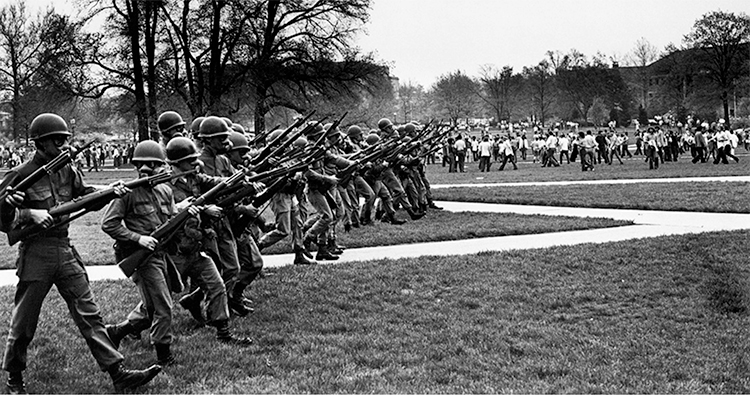 Ken Light will be moderating this discussion and reliving his years on the road. Back then Ken Light traveled back and forth across the country with youthful passion and a yearning to explain his country to himself, asking, What's going on? Not just a great book title, but also a soul searching question for this youth. Along the way, his frontline photos documented people across race, class and political lines. The resulting portrait is more than a flashback. It is a unique and important historical record that counteracts the truncated memory of the sixties that has been inserted into our psyche by both editorial and commercial media. Come see for yourself. And if you can't travel to the perfect place to see this work and hear these great speakers (where else could be better than the most liberal part of California), then pick up a

copy of What's Going On?
and experience it in the privacy of your own home.