photo-eye Gallery
is pleased to announce Internal Logic, an exhibition of color photomontage by gallery artist Maggie Taylor. Taylor will be at photo-eye on Saturday, August 6th from 3-5 pm for an artist reception and will be available to sign her new book by the same title.
ABOUT THE ARTWORK
Taylor constructs what she terms ''dreamlike worlds inhabited by everyday objects.'' An early adopter, Maggie Taylor has been utilizing digital technology to build her evocative and elaborate photomontages for more than 20 years. These whimsical narratives often begin as pastel background drawings with additional components such as 19th Century photographs, drawings, vintage toys, seashells, feathers, and taxidermy scanned and meticulously arranged over time to complete the scene. Working instinctively, Taylor crafts a surreal alternate reality with curious peculiarities and rich in symbolism.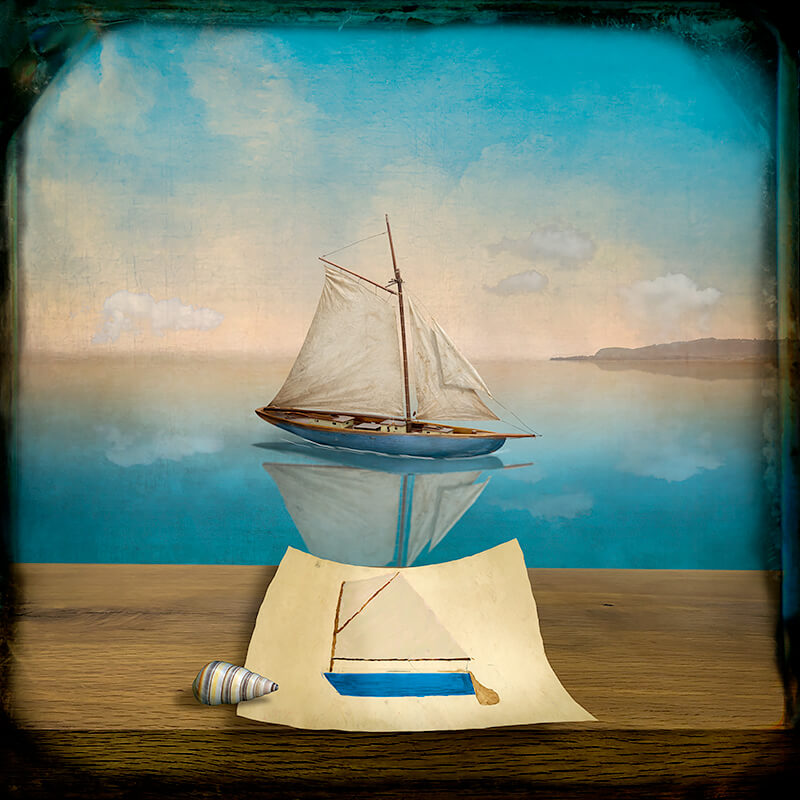 If I had a boat © Maggie Taylor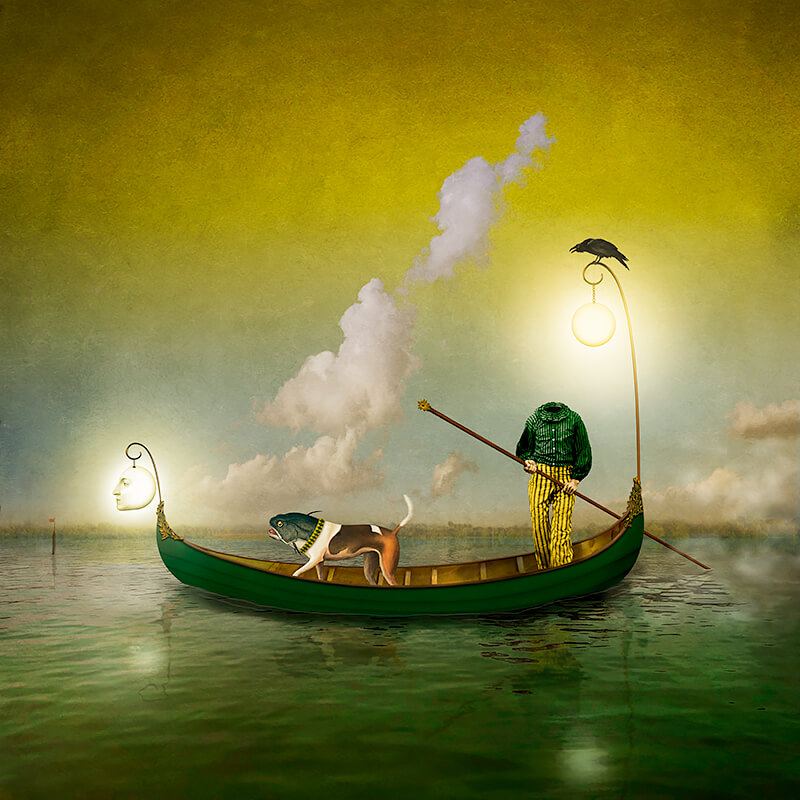 Night Ferry © Maggie Taylor
ABOUT THE NEW BOOK
Internal Logic features insights into the shapes and contours of Taylor's inspirations. Her deep archive of images is the lexicon through which she communicates her multi-layered imaginings. Each image contains the keys to understanding the corpus of other photographs.
*From the publisher's description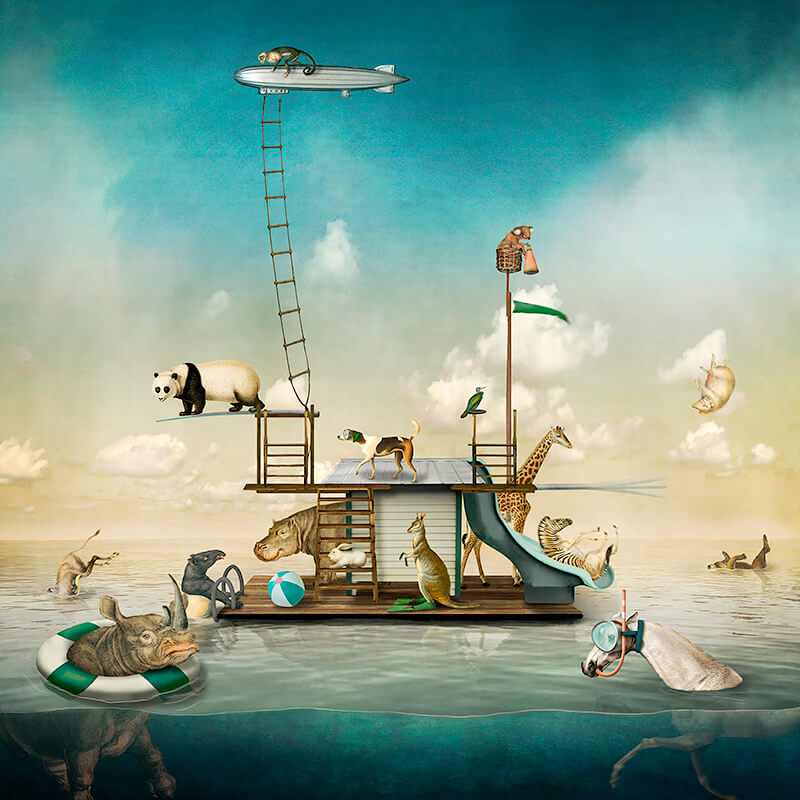 Spring Break © Maggie Taylor
ABOUT THE ARTIST
Maggie Taylor is an artist that lives on the edge of a sun-drenched prairie populated by cows, alligators and birds on the outskirts of Gainesville, Florida. She was born in Cleveland, Ohio, in 1961, and moved to Florida when she was 11. Her childhood was spent watching countless hours of science fiction and situation comedies on television; in college, she received a philosophy degree from Yale University and a master's degree in photography from the University of Florida. Taylor's digital composites have been widely exhibited, published, and collected by many museums.
maggietaylor.com
@maggietaylor.art
All about Maggie Taylor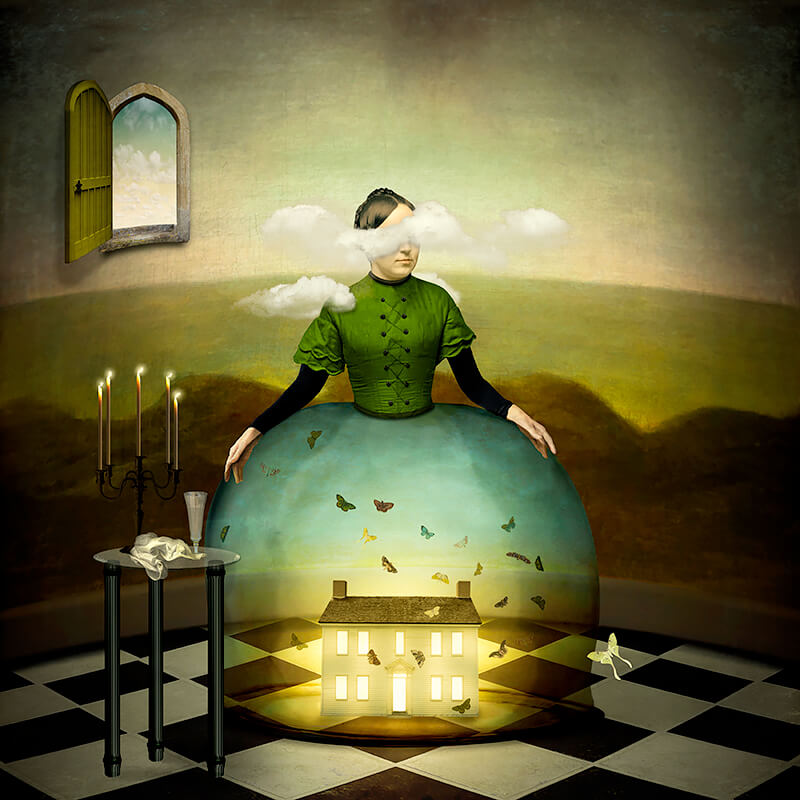 The Hostess © Maggie Taylor