Lifework is part of Veritas Editions' "Trilogy of Masters" also featuring Kenro Izu: Impermanence and Paul Caponigro: Visual Memories and Hidden Places
"In contemplating the surprises of this book, George Tice's latest unfolding of his career, it is best to bear these concepts in mind: energy, creativity, intensity, sensitive observation of detail, and -ultimately- quality. All of these converge to create greatness in photography—the vision, perception, and memory, as well as the combination of art and personality required for great storytelling."
Michael Miller
(1948-2021), from his essay in the book, Awakening the Sleeping Eloquence.
To capture and distill into book form the sweeping achievement of an artist whose award-winning work spans scope, subject, and decades is no easy feat. And to do so in a way that reflects this unique breadth is even harder still. Lifework is a new book on George Tice and his photographs that provides a substantial look at his work, exhibition history, and significant life events.
His 25th book to date, the quadtone-printed book features many of Tice's well-known images, as well as some that appear in published form for the first time. At almost 400 pages, it includes over 300 of his signature black and white images, most all created with a large format camera and his master printing darkroom process for which he is known. The patience, technique, and craft that this requires translates directly to the visual depth and richness that the images resonate.
Tice's interest in photography began young, and was influenced by his father. In his essay for this book he provides anecdotes and perspectives on his life that enrich and add depth of context to the image viewing experience. He shares that by age 14 he had experienced several life upheavals and was not doing well in school. "One day the principal said to me 'George, what is it you would really like to do?' I said, 'I like photography. I'd like to be a great photographer." Membership to a local camera club ensued and the rest is the history reflected in the images throughout this book.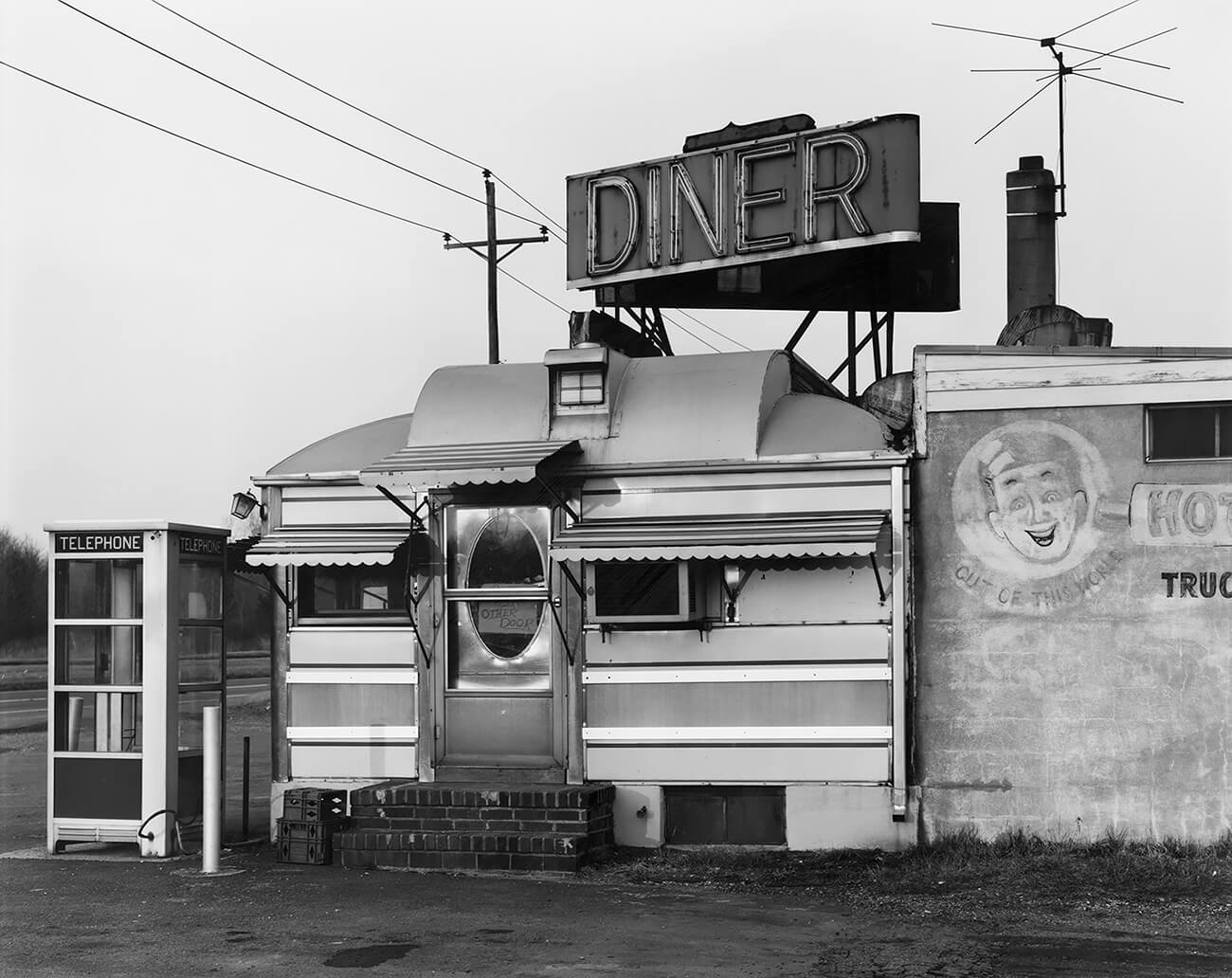 Steve's Diner, Route #130, North Brunswick, New Jersey, 1974 © George Tice
"Over the decades, Tice has stayed the course, unwavering in his commitment to the fine art of photography and his vision of documenting the changing urban landscape. It is through his photographs that George Tice encourages us to see our history, and in turn, something of ourselves," writes Charles Stainback, director of the Berman Museum. It is that vision and his gift for observation that resonates so clearly throughout the images, maintaining a continual sense of beauty and story as the subjects shift from his home state of New Jersey, to trees, aquatic plants, street portraits, or statues of Abe Lincoln, and more.
As the late writer and curator Michael Miller wrote in his essay for the book, "All aspects of the relationship between the camera and people come together in his family photographs: the amateur and the professional, the intimate, the impersonal, and, not surprisingly, the alienated. This section of his book entitled 'Family 1961-87,' covering the period when Tice laid the foundations for his career...as well as his own family, who remain an important part of his life today."
A chronology of major life events, along with an exhibition list and bibliography round out the book, providing a comprehensive window into the shape of both his personal and professional life, and as Miller noted, when combined with the photographs, a "photography autobiography."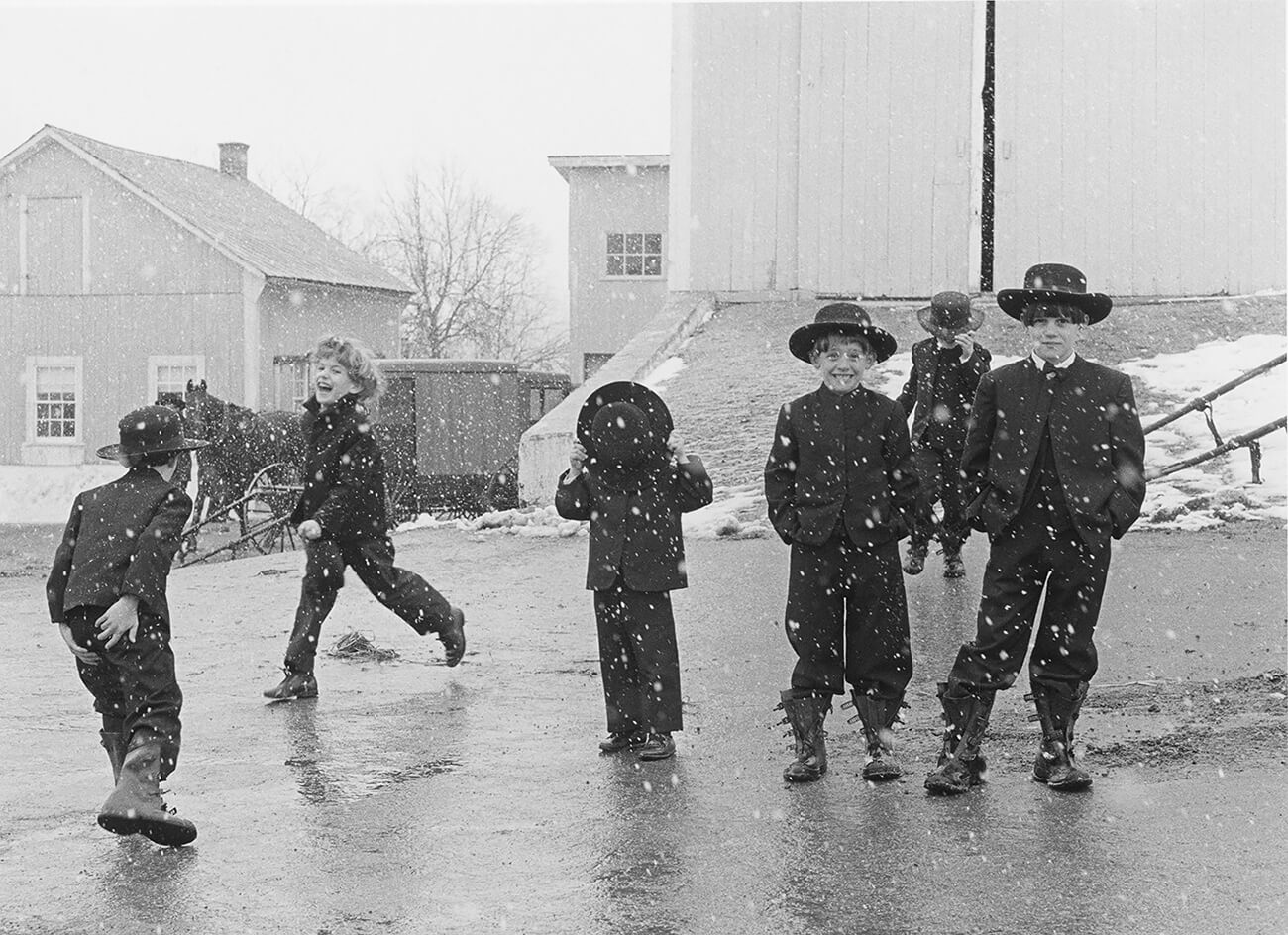 Amish Children Playing in Snow, Lancaster, Pennsylvania, 1969 © George Tice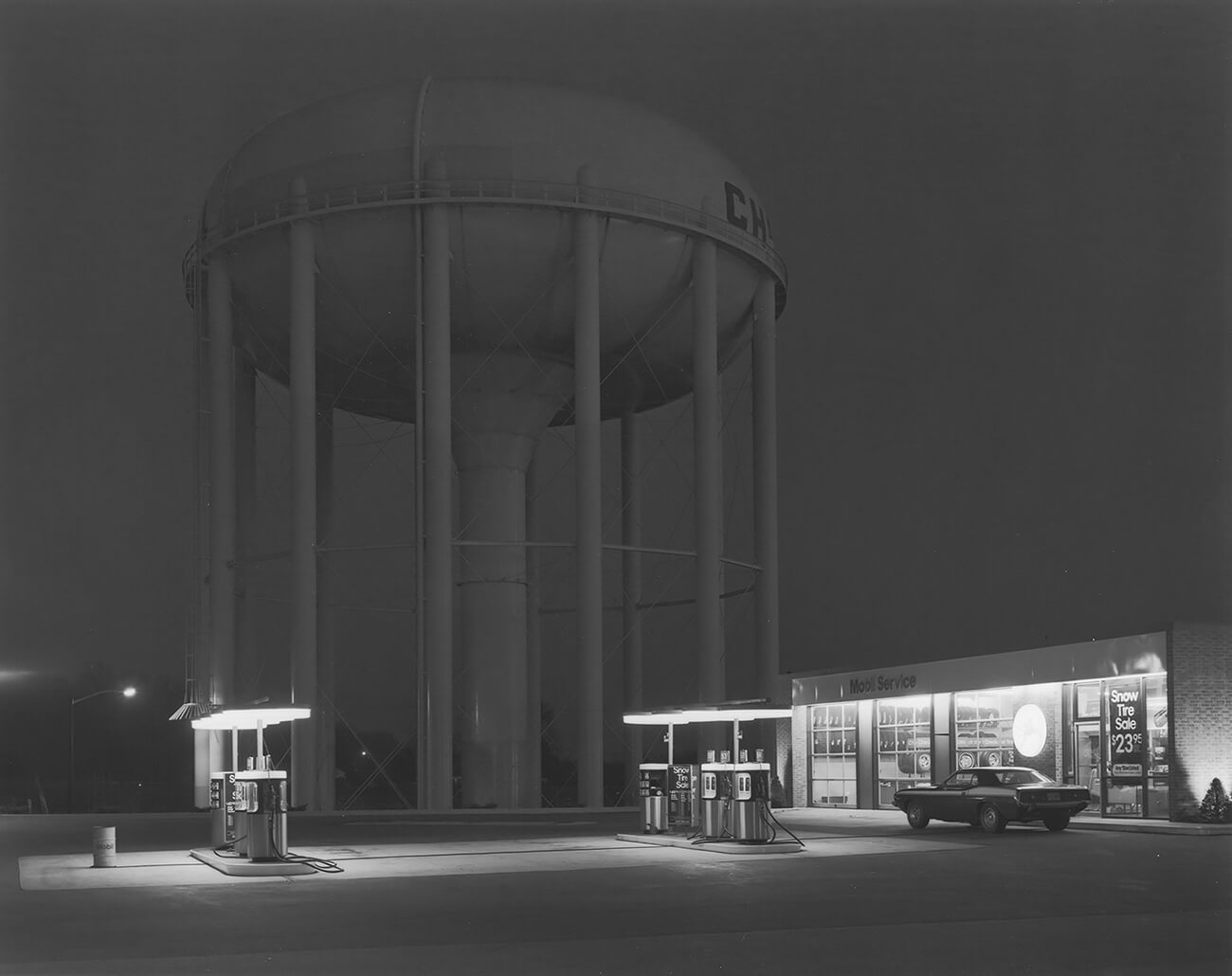 Petit's Mobile Station, Cherry Hill, New Jersey, 1974 © George Tice
George Tice
George Tice was born in Newark, New Jersey, in 1938. He began photographing in 1953, when he purchased a Kodak Pony camera, a hobbyist developing kit, and joined a local camera club. Fields of Peace, Seacoast Maine, Paterson, and Urban Landscapes are among his most celebrated books. Paterson won the Grand Prix du Festival d' Arles as the Best Photography Book of the Year (1972). His exhibitions include one-man shows at the Metropolitan Museum of Art (1972), National Media Museum, UK (1991), the International Center of Photography (2002), and the Newark Museum of Art (2006). He has been awarded fellowships from the National Endowment for the Arts, the Guggenheim Foundation, Bradford Fellowship, UK; and the New Jersey State Council of the Arts. In 2003 he was conferred an Honorary Doctor of Humane Letters degree from William Paterson University. In 2015 he was the Honoree of the Lucie Award for Lifetime Achievement. Lifework is George Tice's 25th published book.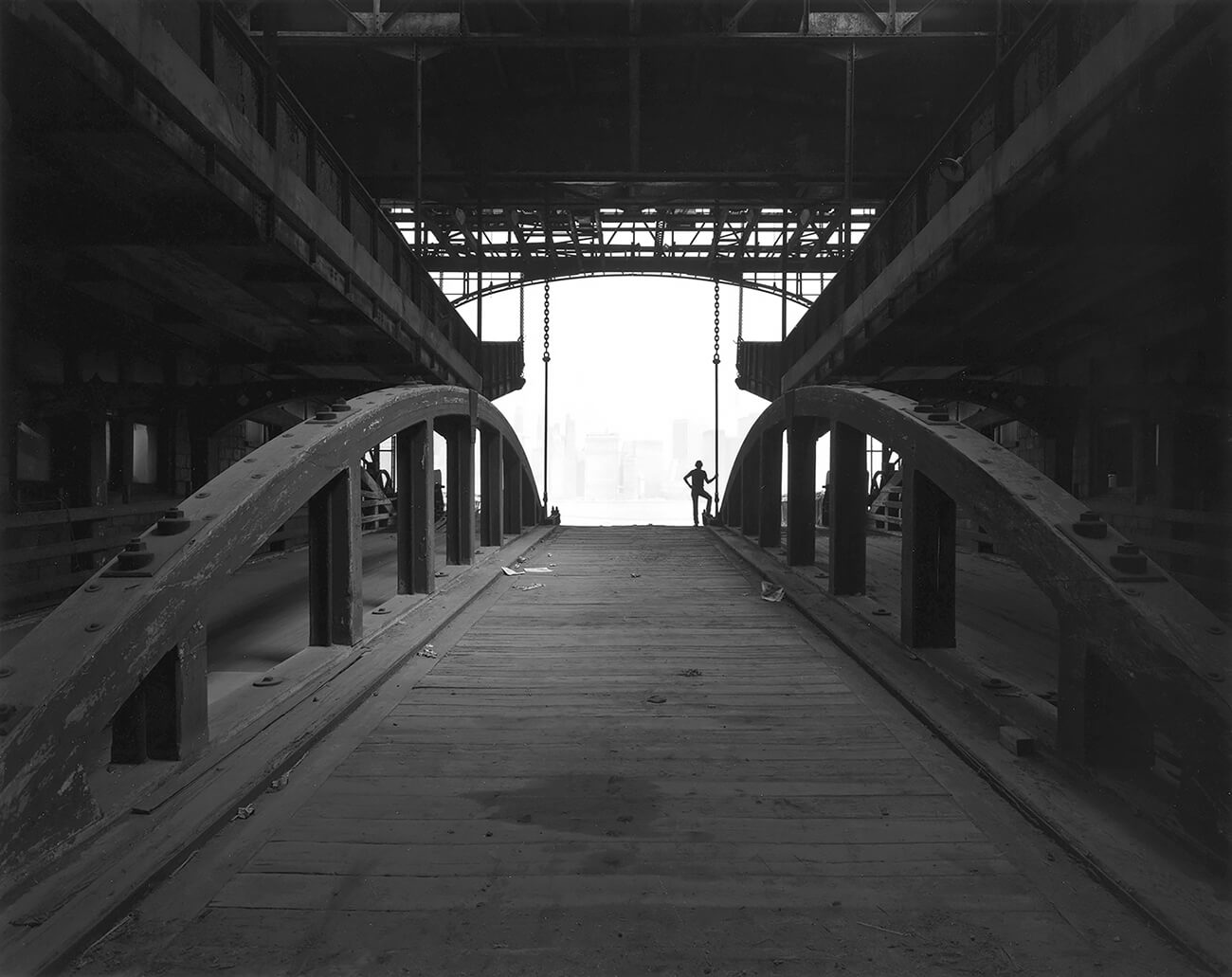 About the Contributor:
Michael Miller (1948-2021) was Editor/Publisher of New York Arts, an International Journal for the Arts, and The Berkshire Review, where he wrote about photography, art, drama, classical music, and opera. He also wrote plays, libretti, and fiction, curated exhibitions of art and photography, and taught. He has worked as a curator at the Cleveland Museum of Art, as well as at the Harvard University Art Museums. He was trained as a classicist and art historian, receiving a Ph.D. and an M.A. in each of those fields from Harvard University in 1983.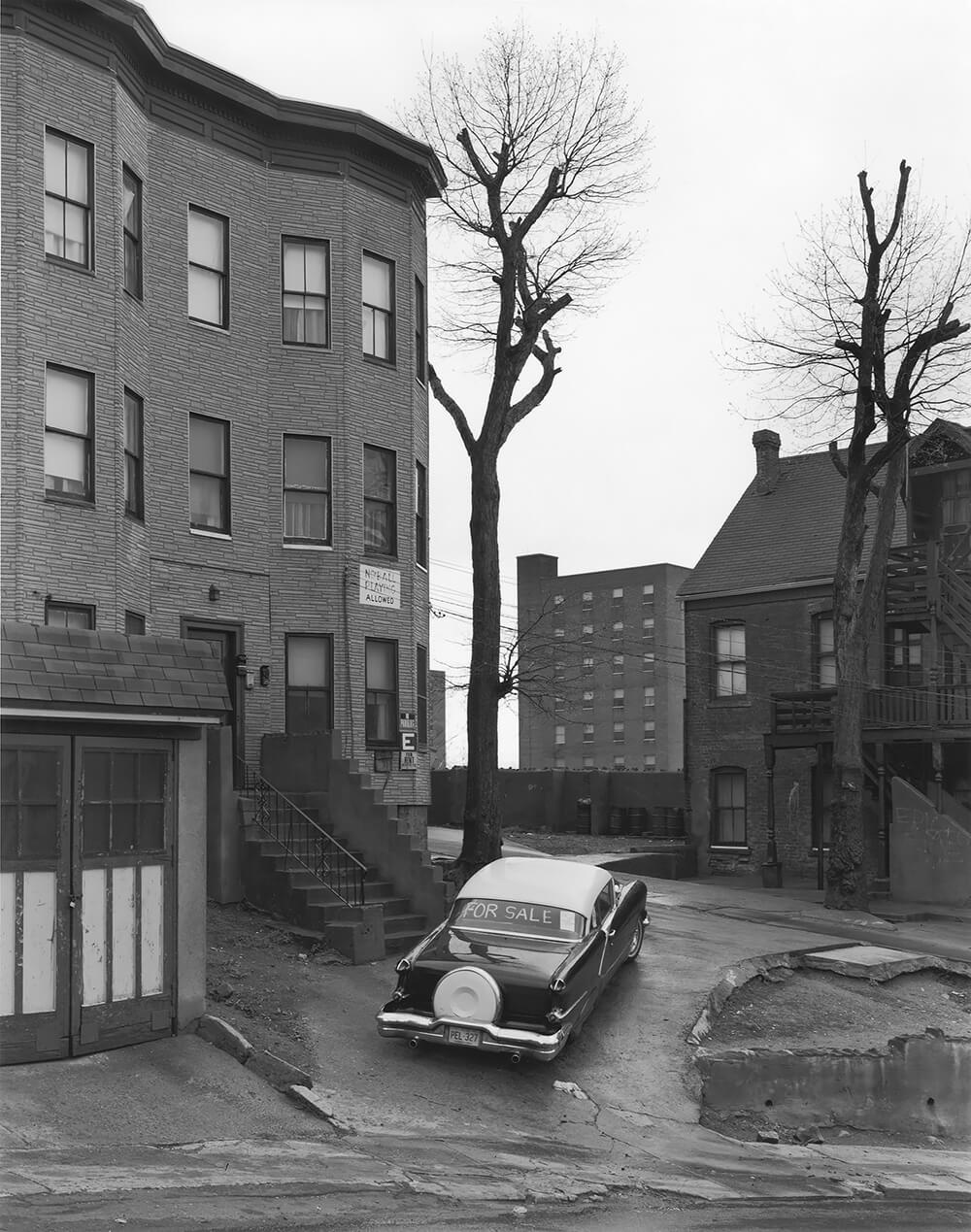 Car for Sale, Paterson, New Jersey, 1969 © George Tice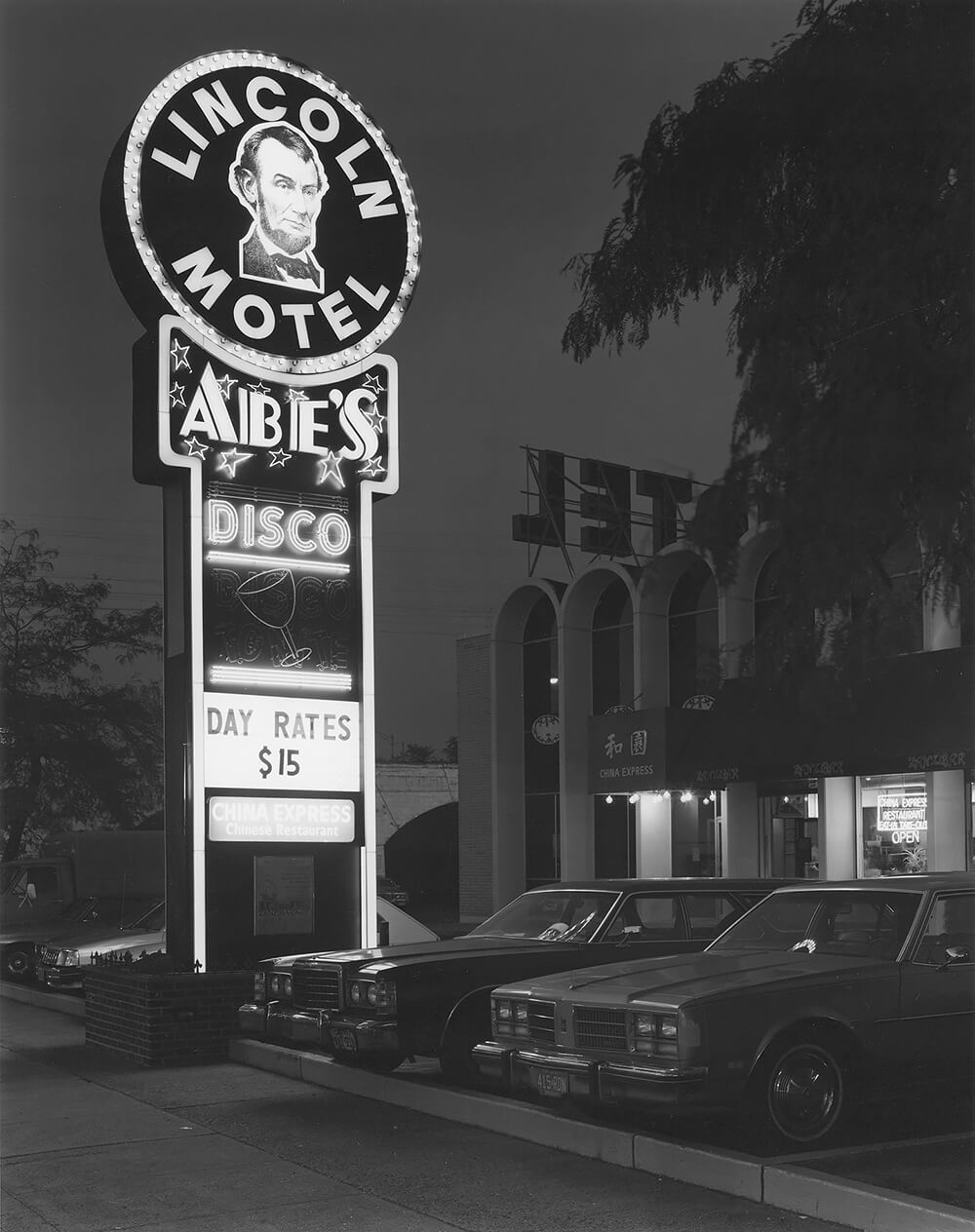 Car for Sale, Paterson, New Jersey, 1969 © George Tice