Matthew Finn's work draws us into the always fascinating dynamic between mother and son. That he is the only son of a single mother intensifies this connection. Matthew and his mother, Jean, are a family of two, and their lives are deeply intertwined. They are dependent on each other, and Matthew is, in many senses, the 'man' in Jean's life. Through the lens, Matthew seems to find perspective on this intensified version of what is the most natural, elemental bond - that of a mother and child.
-- Elinor Carucci
At
Fotofest
in Houston last year, I had the pleasure of seeing
Matthew Finn
's project, Mother. I felt like I was being let in on a secret. Honored, I carefully flipped through the 27 years of gelatin silver prints. I mean, being obsessed with family, this was like a gift from heaven. (My own mother would light a cigarette and tell me where I could go if I even reached for my camera in her presence.) And here was Matthew, casually handing over nearly three decades worth of images from his intimate relationship with his mom.
I leaned in closer, Are there more?
Of course.
And there is an uncle too.
In 1988 Matthew Finn began a project that would define his photographic practice and redefine his relationship with his central character. Mother started as a series of casual snaps by a person new to the medium finding their way through both technical and formal challenges that the act of photographing throws up. Continuing to make images of his mother within her home on a regular basis, Finn found she would allow him the time and freedom to perfect his technique and ideas.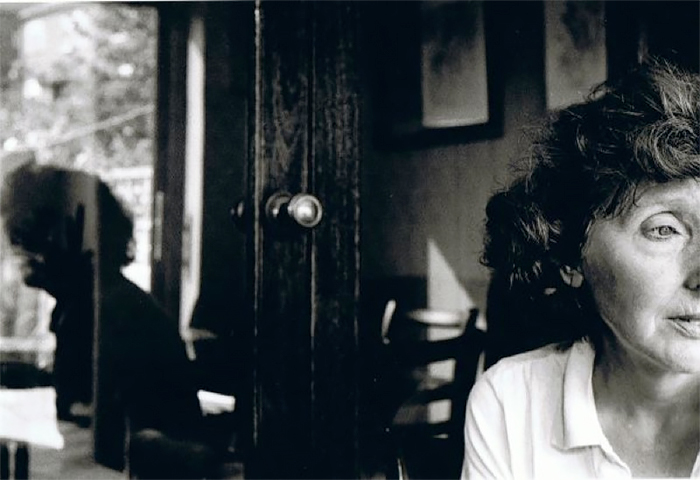 Fast forward some 27 years and the project, Mother represents a remarkable achievement in the lives of two people who have collaborated on a body of work that has defined their relationship and shows over an extended period of time the life of a woman now nearly 80 years old.
We the audience are guided through each room: the kitchen, the living room, the dining room, the garden and hallway, backdrops that never change except for the occasional new drape, roll of wallpaper or sofa, whilst looking we are reminded of the backdrops from a stage set, as the scene unfolds with the leading lady we are occasionally reminded of the staged nature of the performance of a play whilst at other moments we glimpse quiet candid moments of the protagonist lost in thought.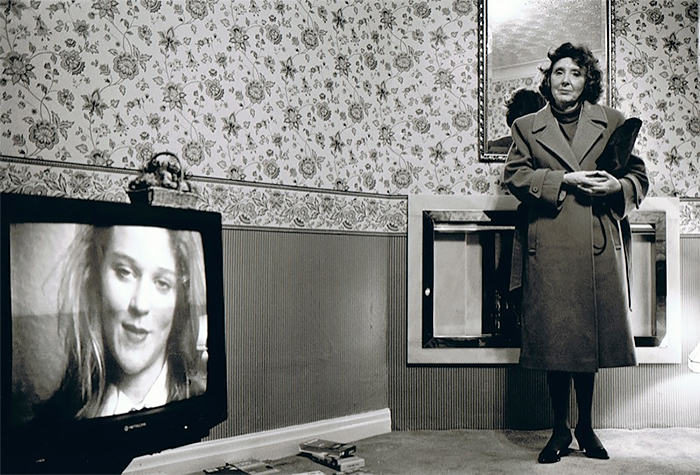 For his work on this long term project, Matthew Finn is deservedly a recipient of the
Jerwood/Photoworks Awards
in 2015. This is a collaboration between the Jerwood Charitable Foundation and Photoworks, supported by Arts Council England. It is the only national award in the UK to promote and nurture talented emerging artists working in photography today by enabling them to develop an ambitious new project under the guidance of a distinguished photography world practitioner.
Mentors for 2015 include artists Gillian Wearing, Simon Roberts, Broomberg & Chanarin and Alec Soth; Sotheby's affiliated curator and art historian Rodrigo Orrantia, Financial Times photography critic Francis Hodgson and independent photography publisher Michael Mack.
The Awards promote new approaches to photography and support the making of new work with winners receiving a financial award plus access to a production fund and a mentoring program. In November 2015 the new work, including Matthew Finn's Mother, will be exhibited at the prestigious Jerwood Space gallery in central London, before going on national tour in 2016. For more information about the awards and who is eligible, click
here
.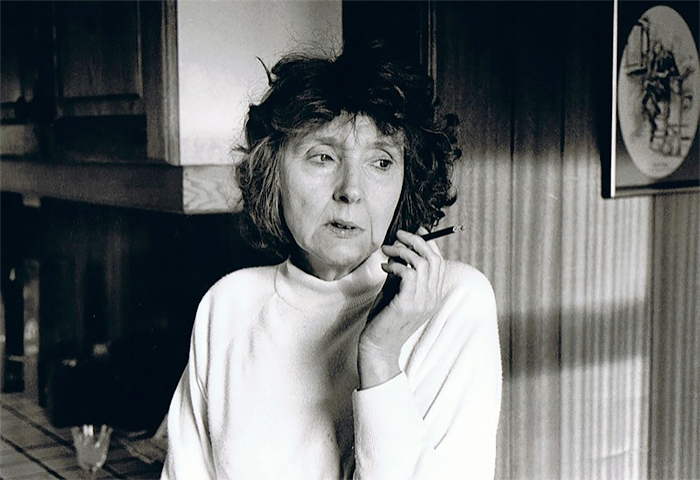 Matthew Finn (b. 1971 Leeds) finished his Degree in Photography from Derby University in 1994 then gained a MA degree from Westminster University in Photographic Studies during which he continued to work on personal photographic projects that developed over a long period of time. With no commercial constraints or deadlines, Finn cultivated a working practice of an auteur, in charge of all elements of the work where the craft of the print and the whole process became important to the photographer. Working on subjects about people that where important in his life, he made and continues to make images of students whom he has worked with in various art colleges in England and a collaboration with his mother whom he has photographed within her home environment for over 27 years. With his mother diagnosed with dementia and her subsequent move into a sheltered 24 hour nursing home, the nature of the work has changed moving away from collaboration to one of passive sitter. He is the recipient of the Jerwood/ Photoworks Awards in 2015 where his work, Mother will be seen in exhibitions at the Jerwood Space, London and the Impressions Gallery Bradford. Finn is also a patron of the Hull International Photography Festival (HiP). His work can also be seen in an upcoming issue of the Leica magazine.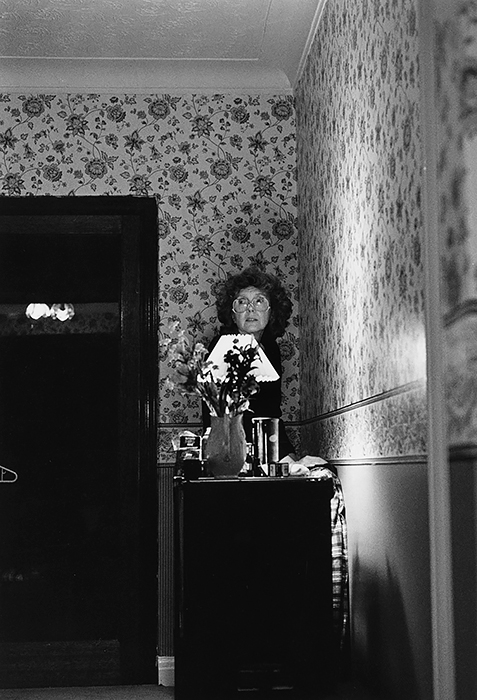 To see more of Matthew's work and to see the uncle pictures as well as those of his mother, click
here
. We hope to bring these pictures to North America after their UK tour because a images as powerful as these will be appreciated by audiences all over the globe. Congratulations, Matthew!