Atlanta Artist Travels the World to Photograph Primates and Returns Home to Discover Chimpanzees in Georgia.
Anne Berry
is internationally recognized for her ability to create lyrical, intimate portraits of animals. Since 2010 she has traveled to small zoos in Europe to photograph primates in small zoos. Alone, patient and silent, she makes portraits that reveal the unique personality of each of these animals. This project culminated in a folio published by 21st Editions, an edition of 17, held in museum and library special collections, including The National Gallery of Art. Berry published Behind Glass, 2021 to make the images accessible to a wider audience. These photographs provide a voice for primates, and they are asking for help.
Seeking ways to use Behind Glass to help primates led Berry to
Project Chimps
in the Blue Ridge Mountains of North Georgia. She sees the mission of this sanctuary, which provides lifetime care for former lab subjects as a responsibility. Berry wants to use her book, which will include an archival print of one of Project Chimps' resident chimpanzees to generate awareness and financial support for the sanctuary.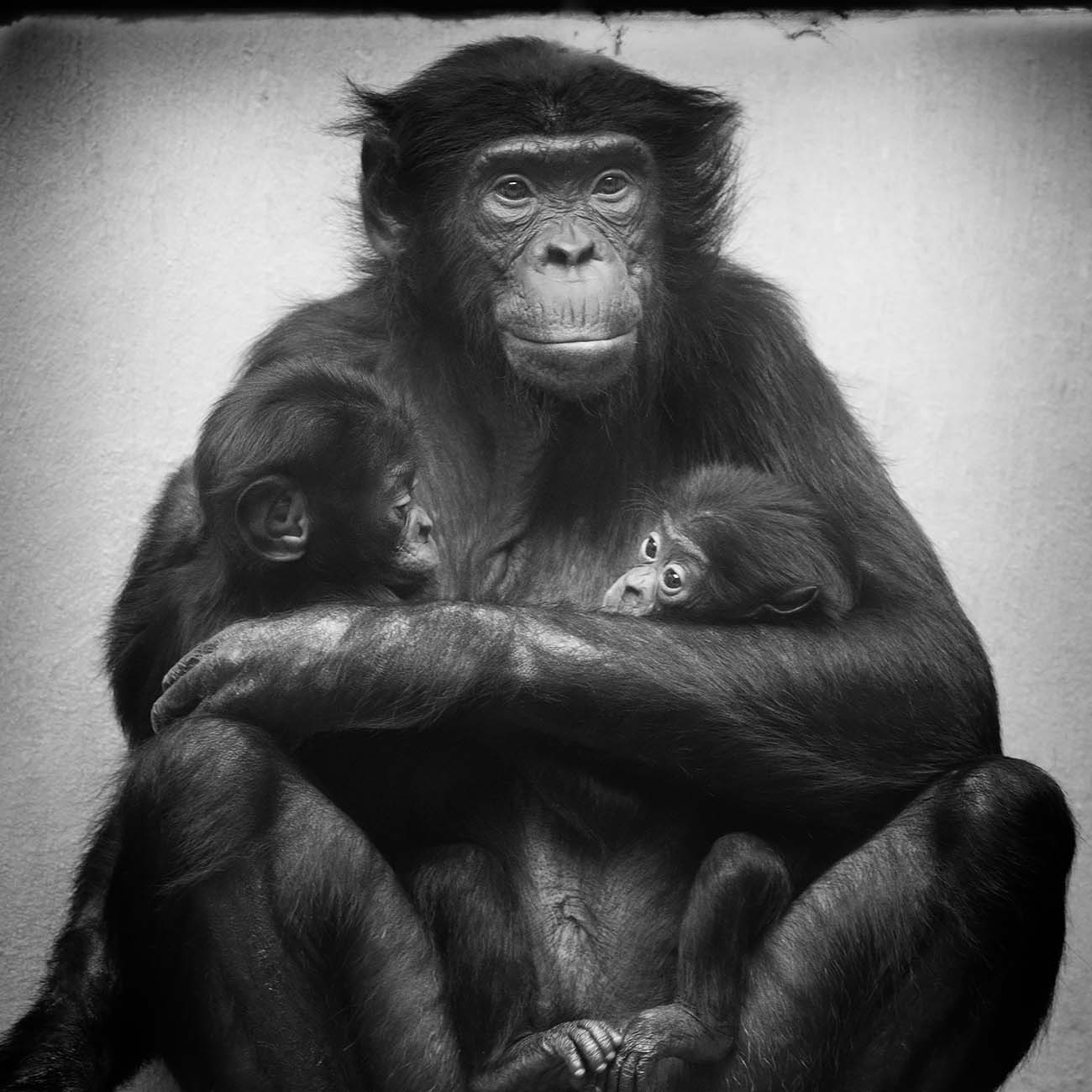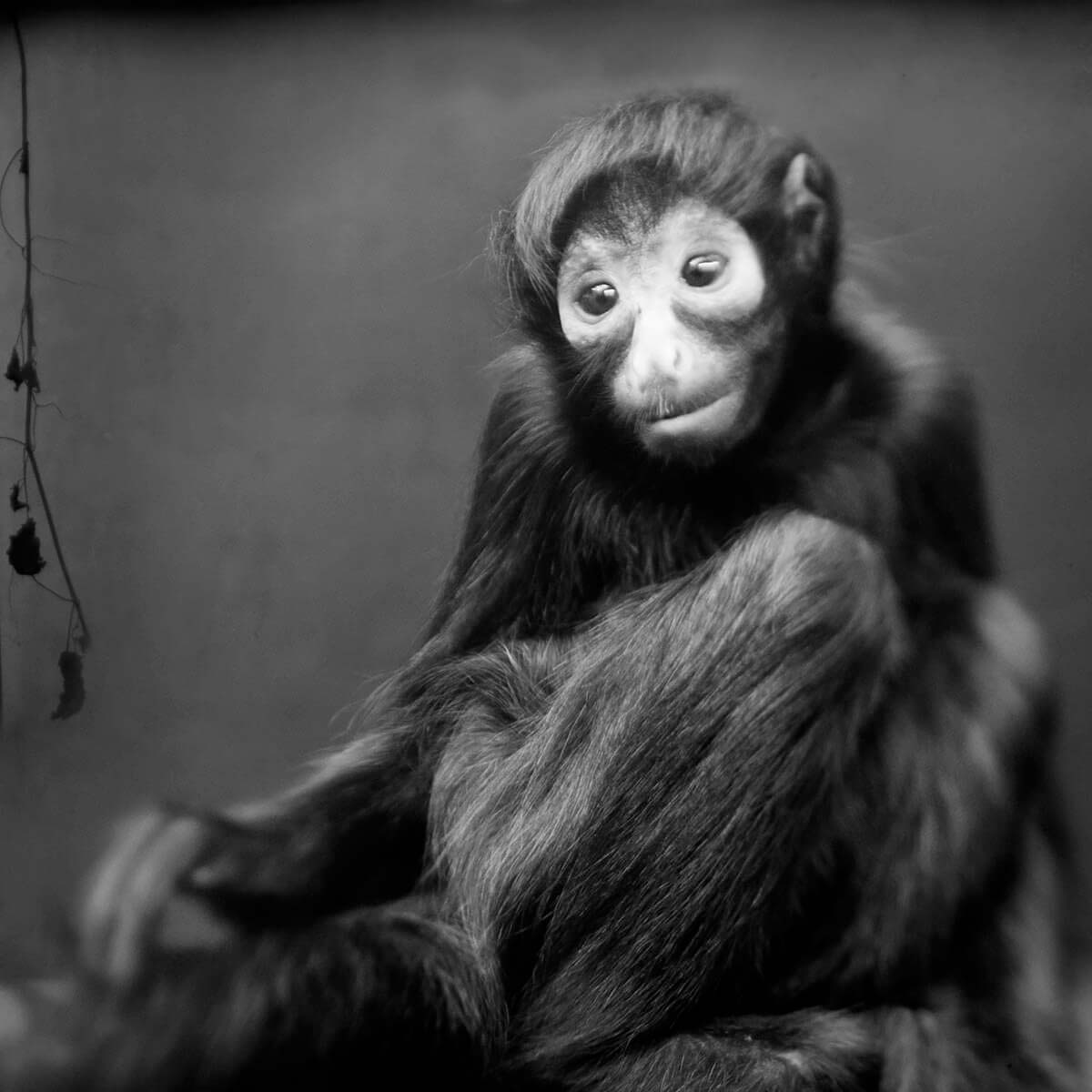 Berry believes that art has the power to reach people and that poetic visual language strengthens the literal, factual voice of science and activism. Berry's photographs touch the heart, sparking empathy and a desire to help. As Collier Brown, co-editor of 21st Editions, states:
But the fact that Berry photographs apes and monkeys explains very little about that tug you feel deep down in the cardiac region of your chest as you look each of these beautiful primates in the eyes. An encounter with any of Berry's portraits is enough to leave a person speechless for many minutes at a time. A part of the mind just goes blank. But how to describe that blankness? Not empty, not void. More like open, receptive, ready to take dictation. (Primates, 2017)
Behind Glass
contains 50 duotone plates. The book, constructed of exquisite archival materials, features a suede cover with tipped in images on the front and back. Described by Jane Goodall as "wonderful, very moving, should melt a few hearts." Berry hopes people will listen to the voices of these primates, and that they will consider the welfare of all primates, living in desecrated and threatened habitats, in sanctuaries, or in zoos, and be moved to action. There is always something we can do to make things better.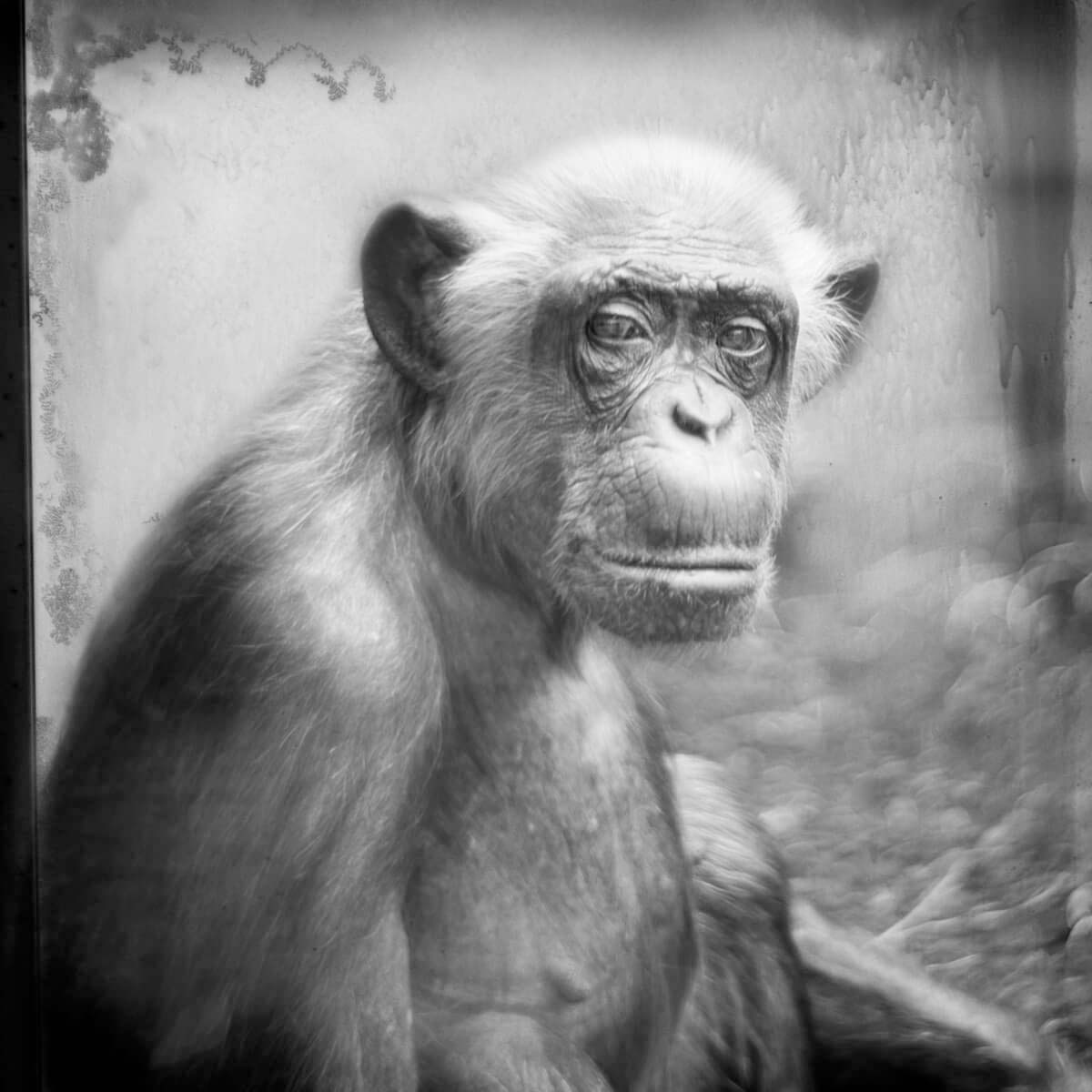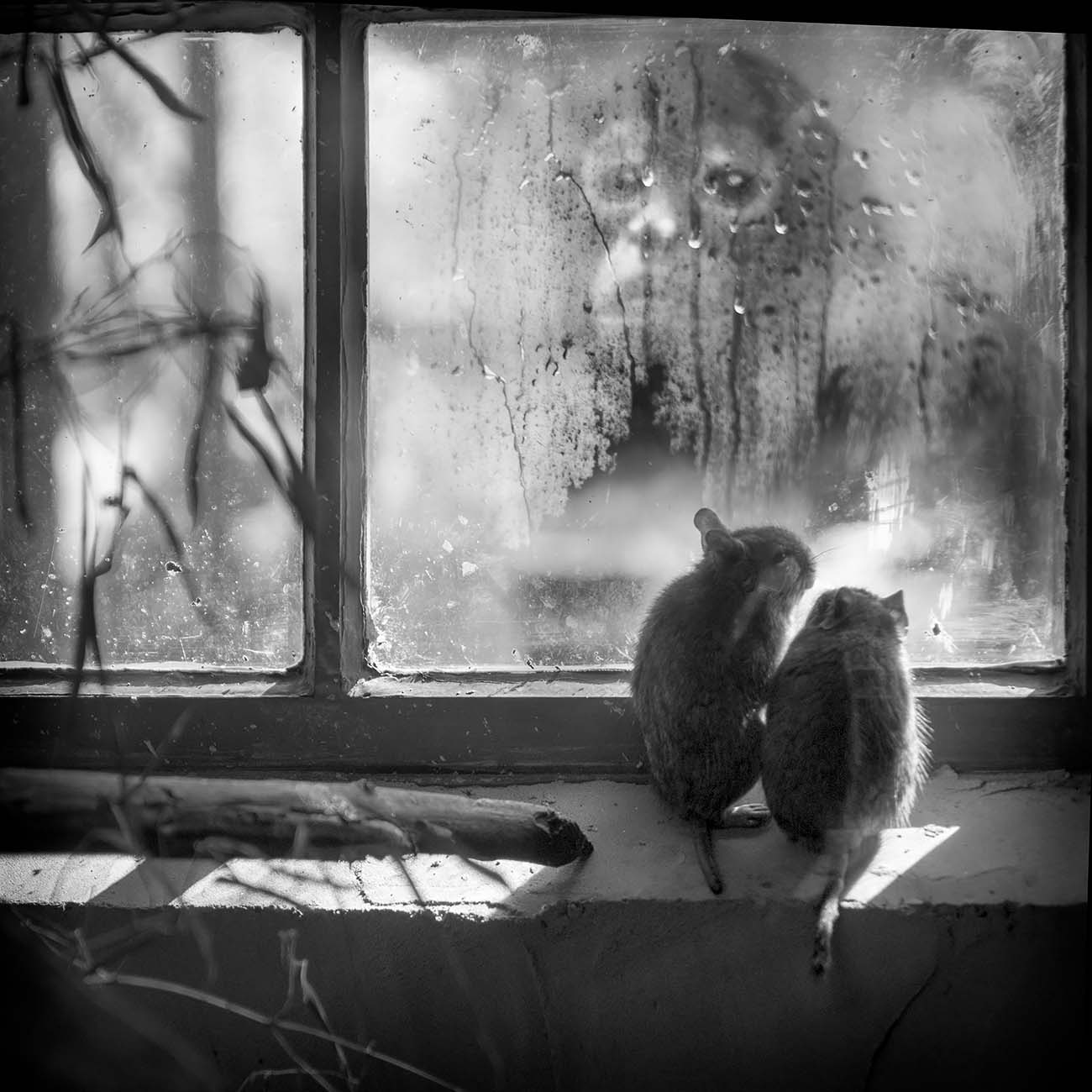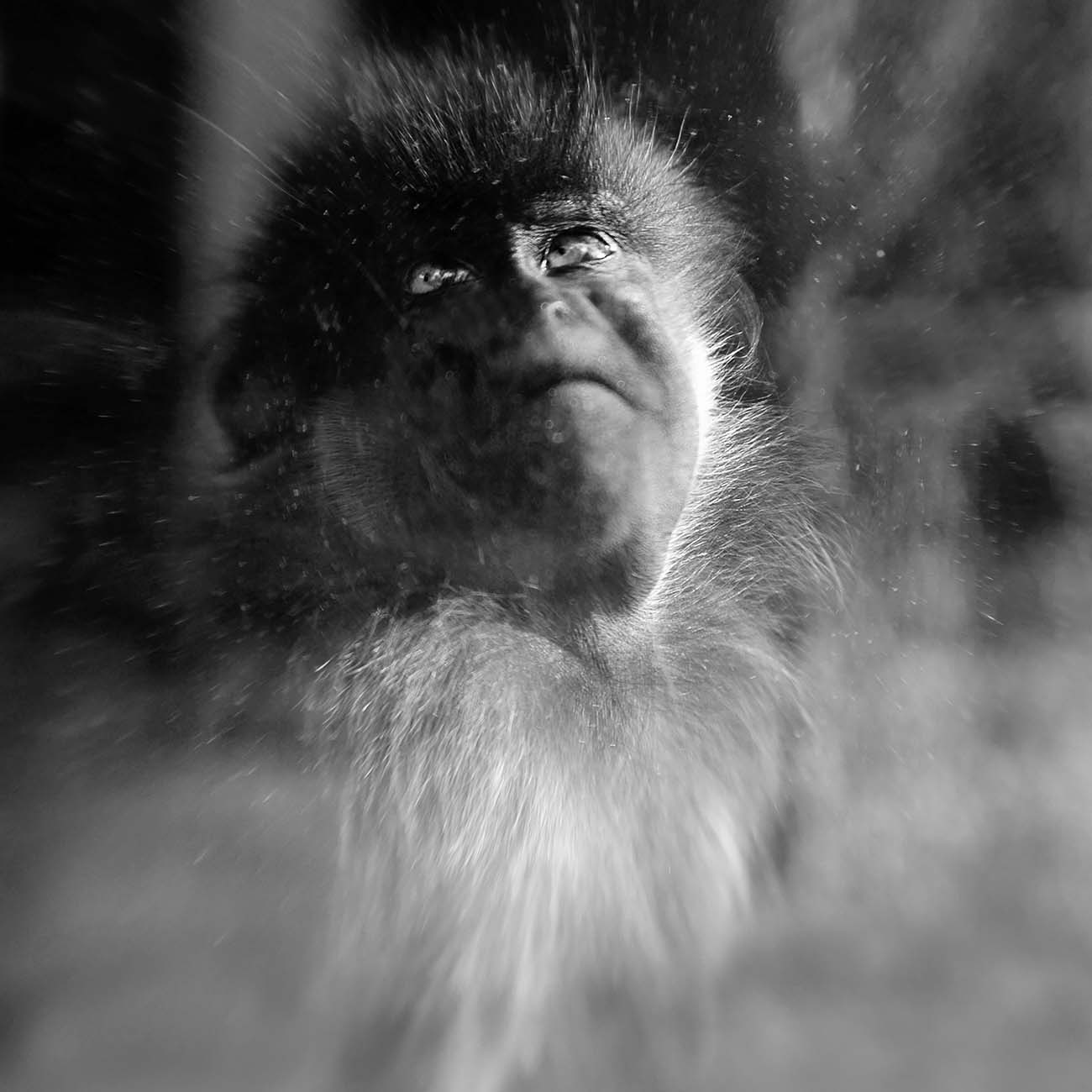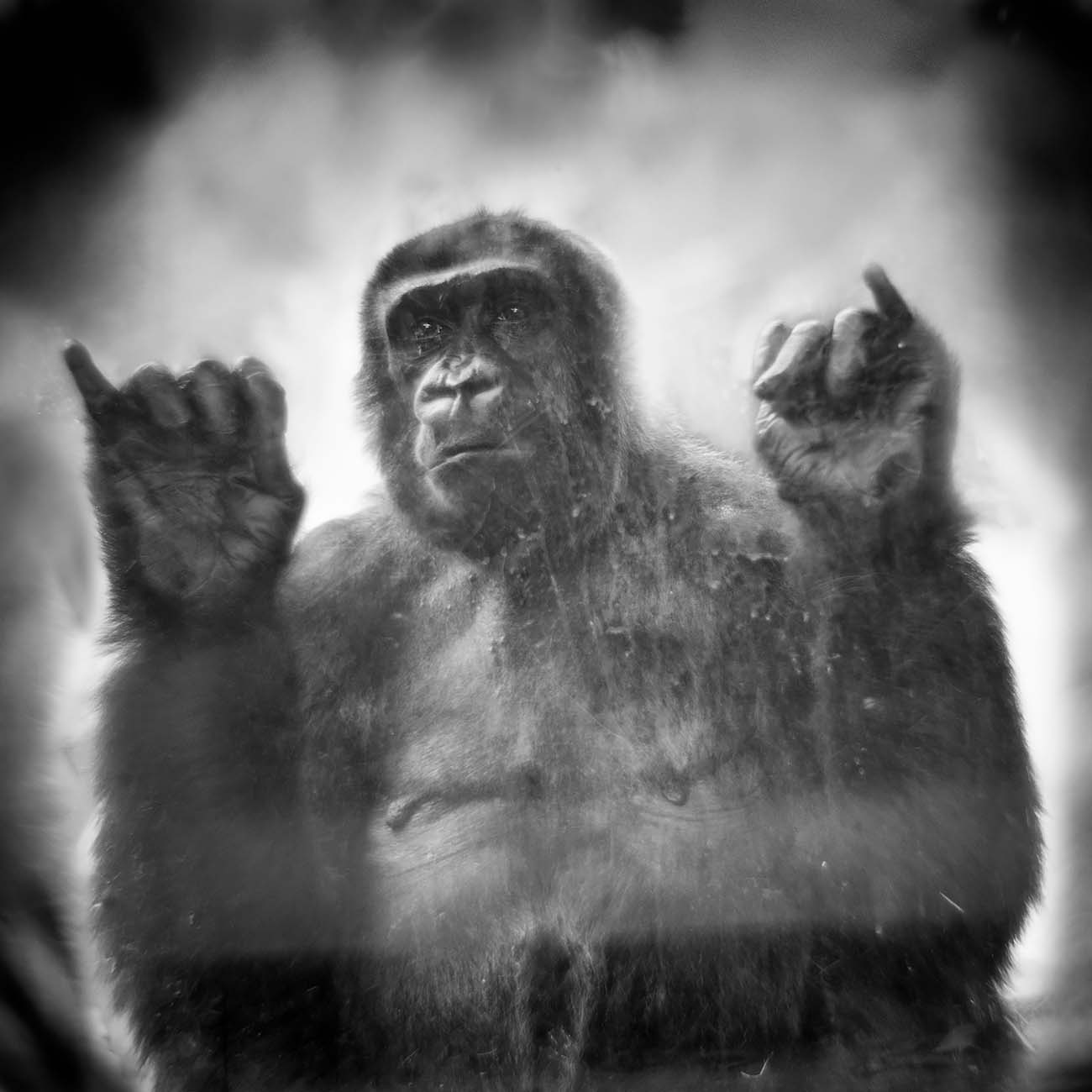 Anne Berry's book Behind Glass, awarded Best Photography Books 2021 by Elizabeth Avedon, is a hardbound edition of 472 copies. The 9" x9" Smyth-sewn book is 112 pages and features 50 duotone plates, a message from Jane Goodall, and essays by primatologist Jo Setchell and Atlanta art critic Jerry Cullum. The book is crafted with high-end stochastic screen printing on archival matte art paper with varnish on the photographs. A debased suede cover has a tipped-on image on the front and back of the book. $65
Behind Glass has been featured in Lenscratch, The Guardian, National Geographic, All About Photo, Gente Di Fotografia (Italy), Photoworld (China), Feature Shoot, Black + White Photography Magazine, Slate Magazine, CNN Photos, F-Stop Magazine, and PhotoNews (Germany). It is held in many permanent collections, including The National Gallery of Art.
Behind Glass
is a series of portraits of primates made over the course of ten years in small zoos throughout Europe. Alone, patient and silent, in these monkey houses Anne Berry establishes a more than passing connection with her subjects. She captures the unique personality of each of these animals; it is clear that they are posing for her and that there exists a human-primate bond. Berry's goal is to motivate people to feel compassion for primates and an obligation to protect them. Most of the primates she photographs qualify as endangered, and all of them are facing stress from loss of habitat and human activity. The plight of primates on earth is urgent; our indifference will condemn them to extinction, and we will follow.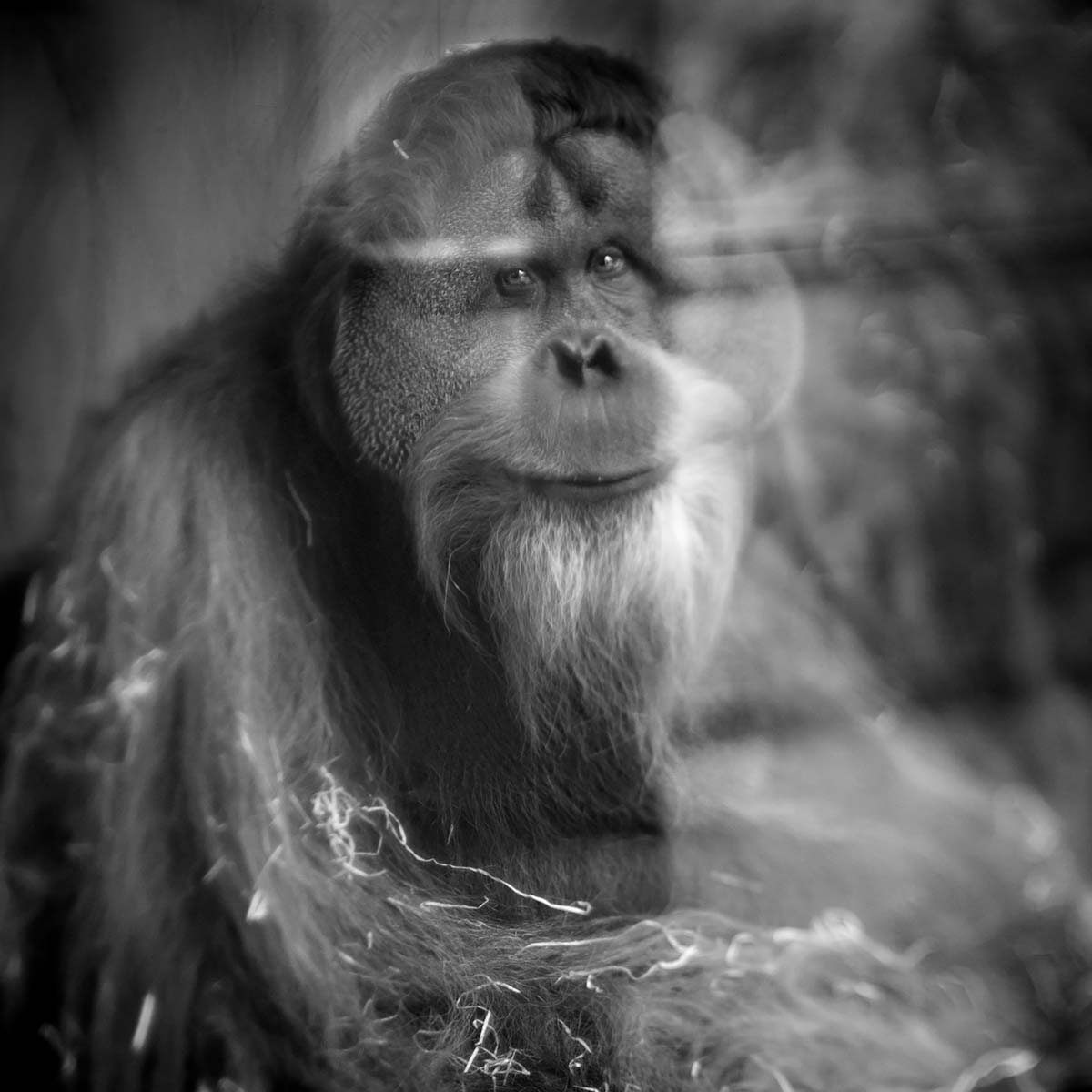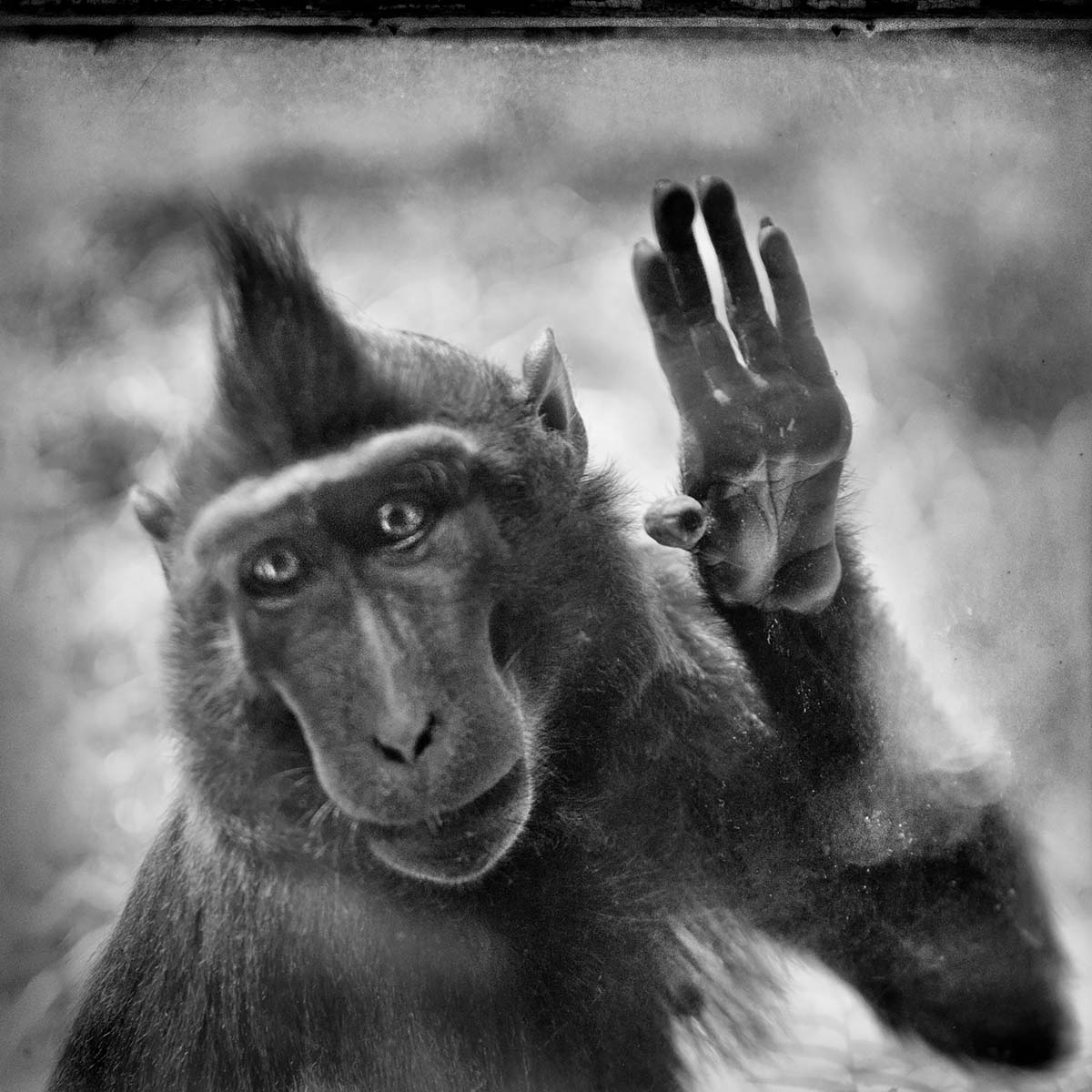 Anne Berry
Anne Berry is an artist from Atlanta, Georgia. Her photographs investigate the animal world, the domain of childhood, and the terrain of the Southern wilderness. She also explores themes and metaphors from literature. In 2013 and 2014 Critical Mass included her work in their Top 50 Portfolios. Anne has had solo exhibitions at the Centre for Visual and Performing Arts in Newnan, GA, The Lamar Dodd Art Center in LAGrange, GA and The Rankin Arts Center in Columbus, GA. She has exhibited nationally and internationally, including The Fox Talbot Museum in Lacock, England, SCAN Tarragona in Spain, The Museum of Photographic Arts in San Diego, and the Ogden Museum of Southern Arts in New Orleans. Books include Through Glass (North Light Press, 2014) and Primates (21st Editions, 2017). Anne's work is featured in National Geographic Proof, Feature Shoot, Hufffington Post and Lens Culture, among others. Her work is in many permanent collections, including the National Gallery of Art. Anne lives in Newnan, GA. She is represented by the Catherine Couturier Gallery in Houston.
Anne Berry's Website
Anne Berry on Instagram
Solo Exhibition Behind Glass
All About Anne Berry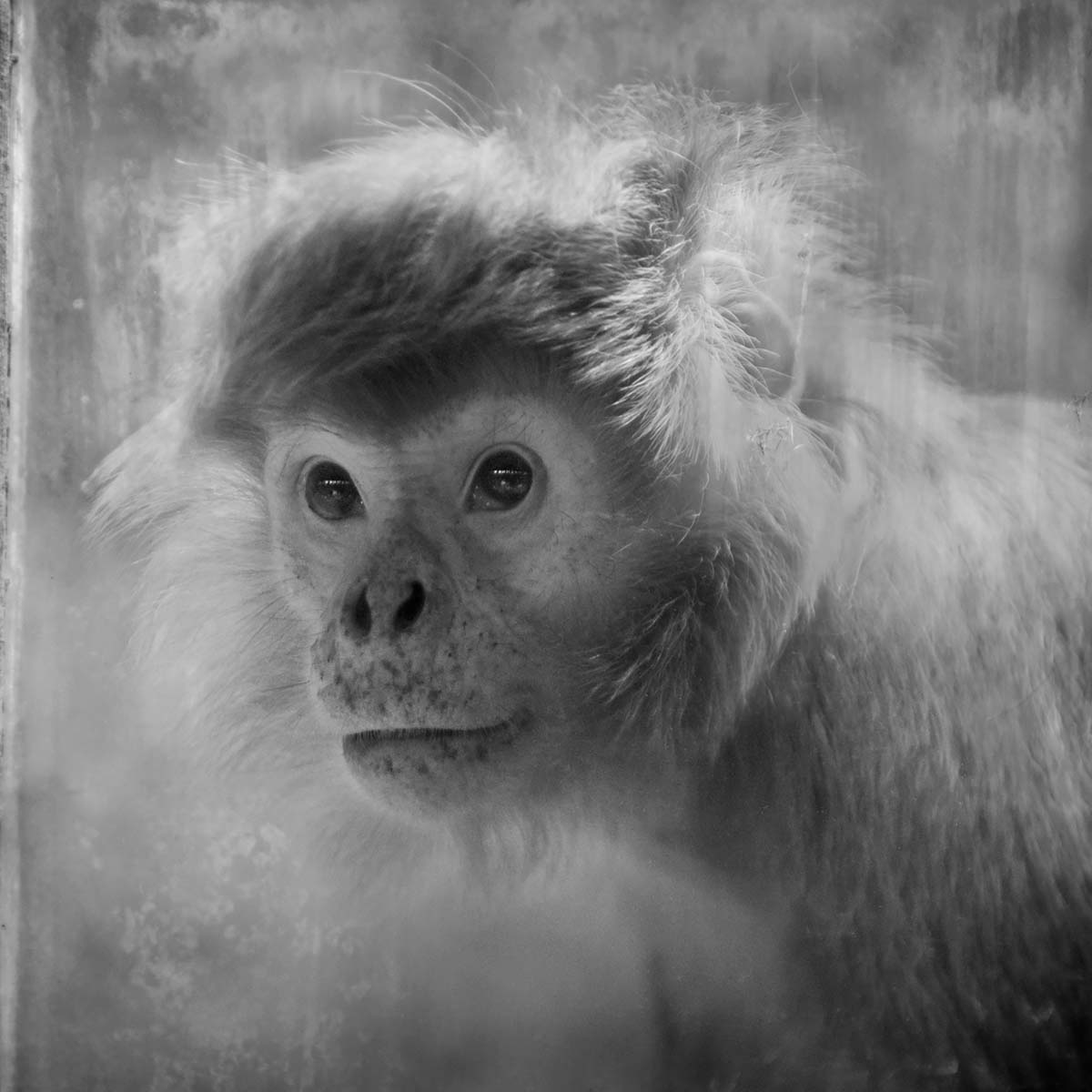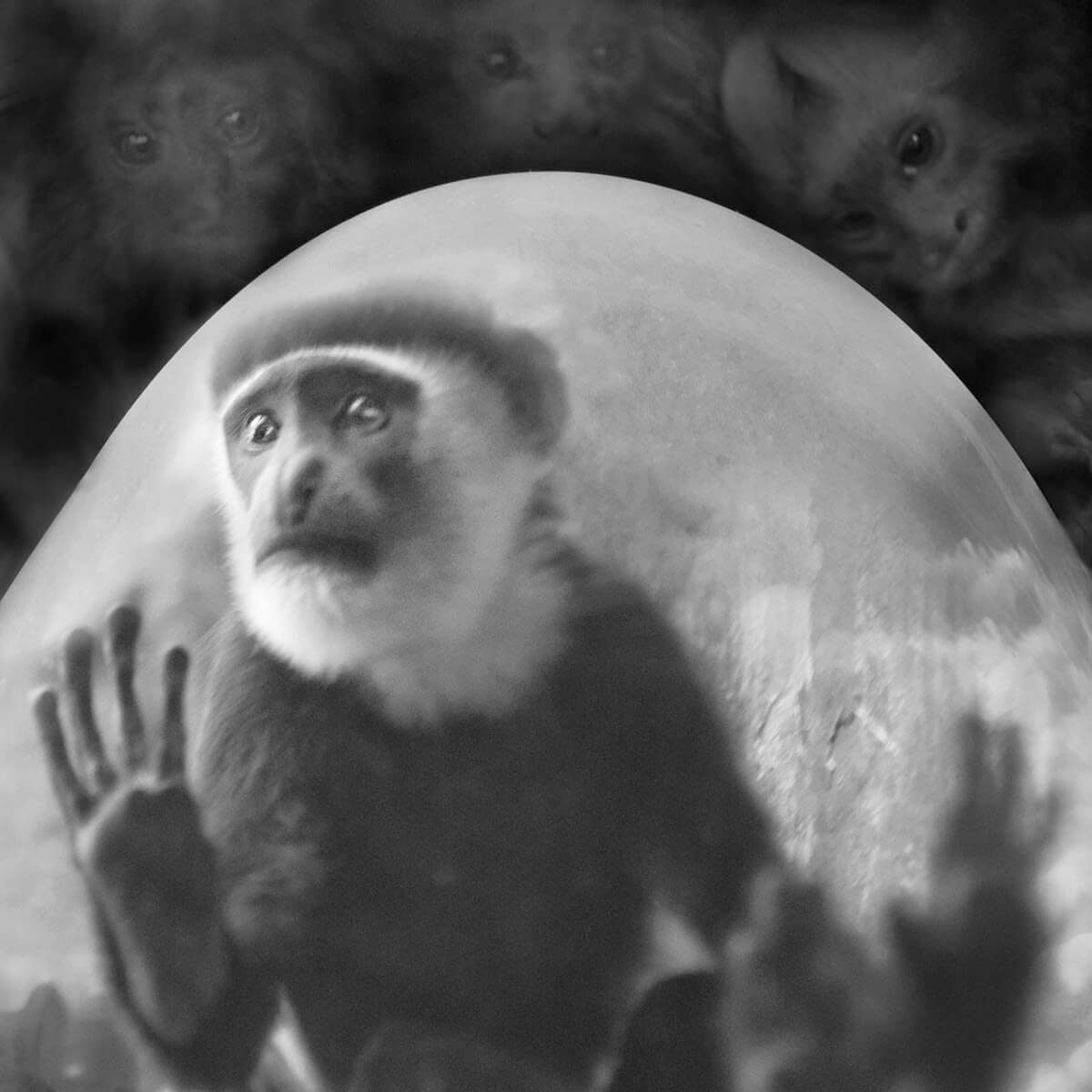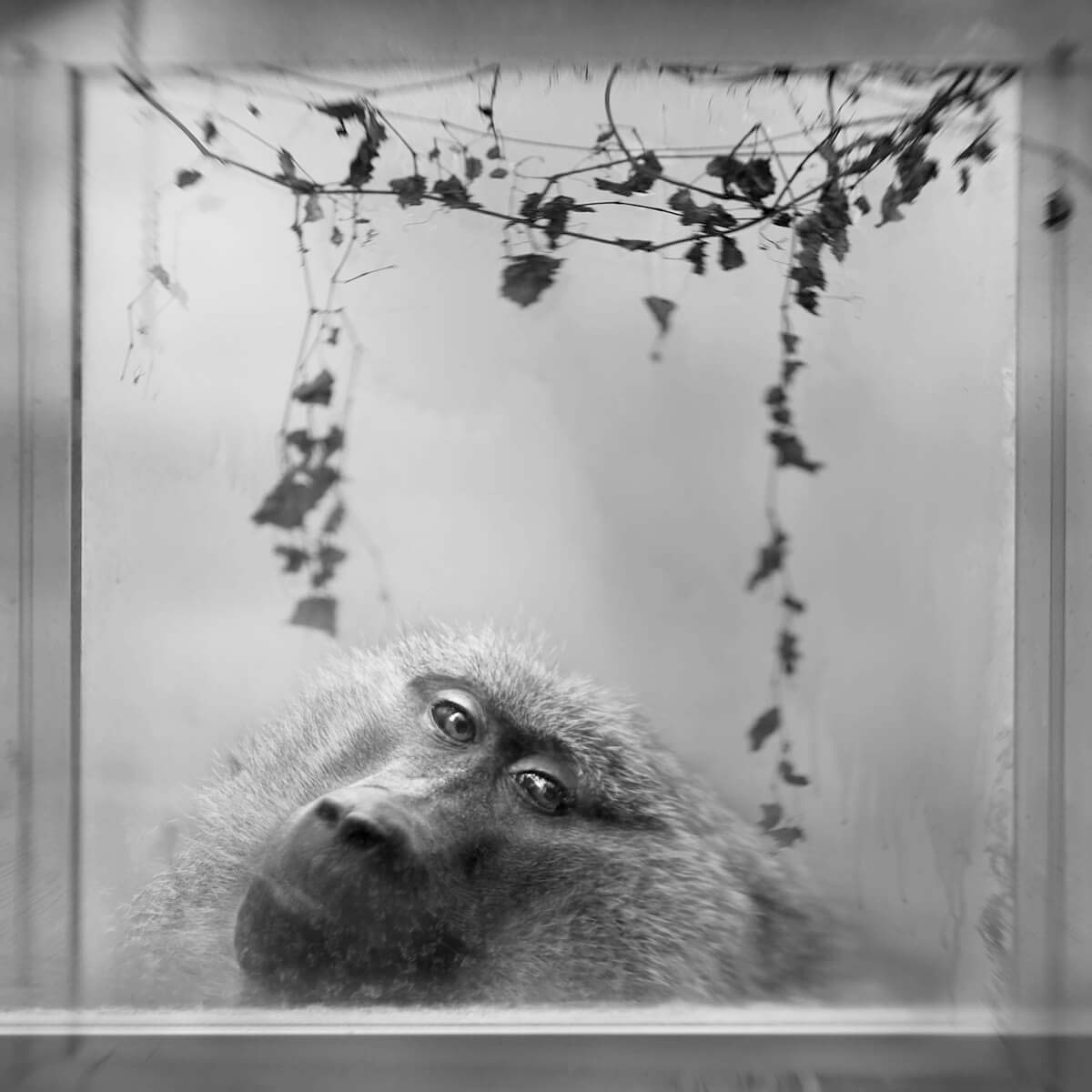 Andrei, Baboon in Window © Anne Berry