Reframing History presents a polyphony of perspectivesin which the space to define oneself manifestsitself in forms of belonging and consciousness, and as systems ofstruggle and resistance. The reformulation of History cannot be imposed by those in power. Rather as bell hooksremind us, it must be guided by those who have always exercised an oppositional gaze from the margins.
by Johanne Affricot, culture curator, founder and artistic director of GRIOT, Photo Vogue Festival juror
Sixth edition of the first conscious fashion photography festival that focuses on the common ground between ethics and aesthetics.
The full exhibition program will be viewable online from November 18, 2021 at
photovoguefestival.vogue.it
and the live events program including talks and portfolio reviews will populate the same platform.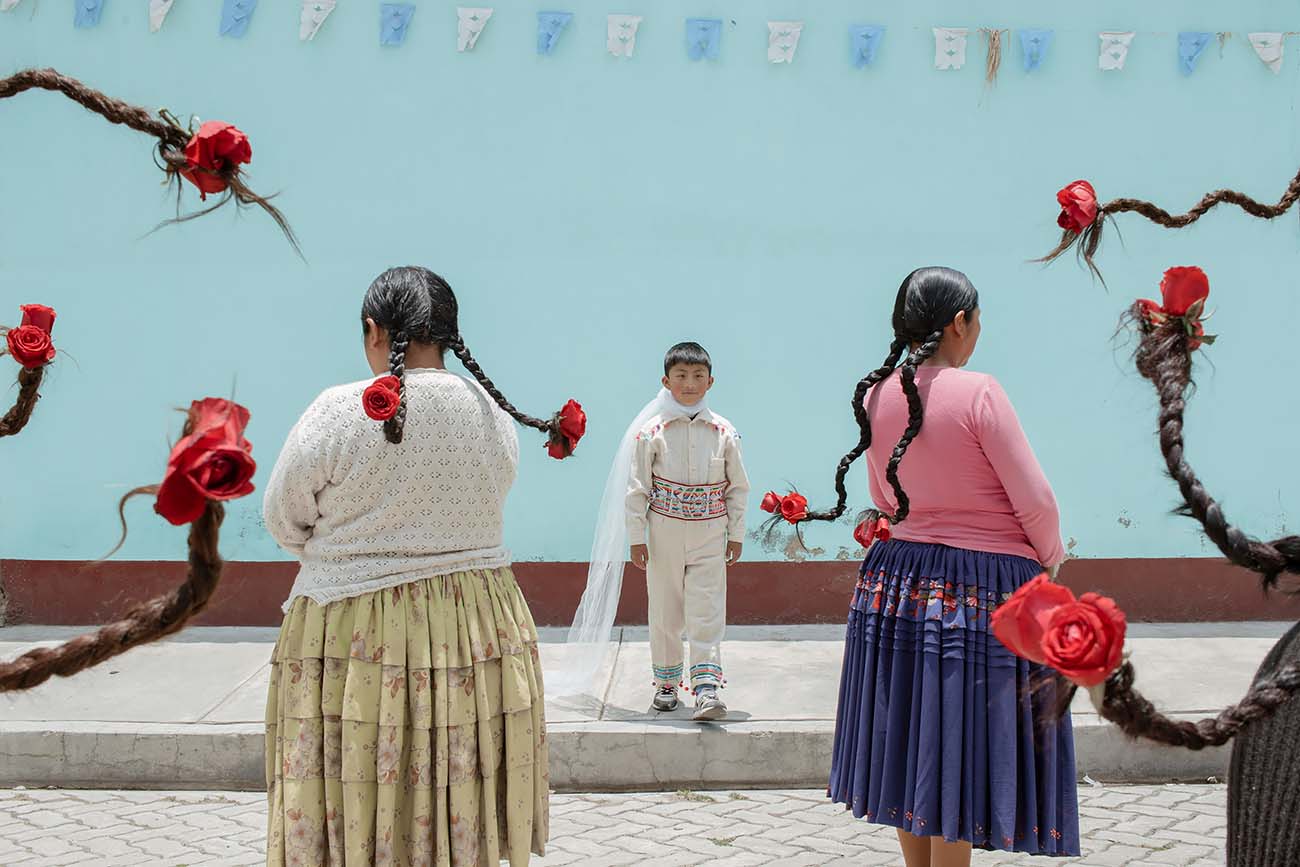 Untitled from the series Warawar Wawa (Son of the Stars) © River Claure
For its 6th edition, titled REFRAMING HISTORY, the Photo Vogue festival features projects that have reclaimed an alternative, different way of telling a tale, from projects that reframes omitted, forgotten, and overlooked historical figures to the ones that reclaim an idea of beauty that has been diminished, stereotyped or exoticized. Helping in achieving what Chinua Achebe called "a balance of stories" is one of the founding missions of the platform PhotoVogue, which celebrates its 10th anniversary. Human beings are storytelling animals: the stories we tell are not just a way of representing the world, they become the very world we inhabit. There's a great African proverb that Achebe often quotes, that says until the lions have their own historians, the history of the hunt will always glorify the hunter. This edition of the festival is looking at the lions' stories.
REFRAMING HISTORY/35 chapters
The 35 artists on show in this section of the exhibition have been selected through the Open Call by an international jury among more than 25.000 images and 2500 photographers from 98 different countries.
Featuring:
Abhishek Rajaram Khedekar, Alessandro Iovino, Bettina Pittaluga, Bryan Thomas, Delali Ayivi and Malaika Nabillah, Diego Moreno, Dimakatso Mathopa, Elena Helfrecht, Elliott Verdier, Fabiola Cedillo, Gabriele Cecconi, Heather Agyepong, Irene Antonia Diane Reece, Ismail Zaidy, Jair Fernando Coll Rubiano, Jodie Bateman, Juan Brenner, Kai Yokoyama, Laura Pannack, Lebo Thoka, Léonard Pongo, Lisandro Suriel, Magda Kuca, Mous Lamrabat, Plantation (Ayomide Tejuoso), River Claure, Robert Andy Coombs, Roberto Tondopó, Sara Bennett, Silvana Trevale, Suleika Mueller, Sushavan Nandy, Tamary Kudita, Thembinkosi Hlatshwayo, Tomasz Kawecki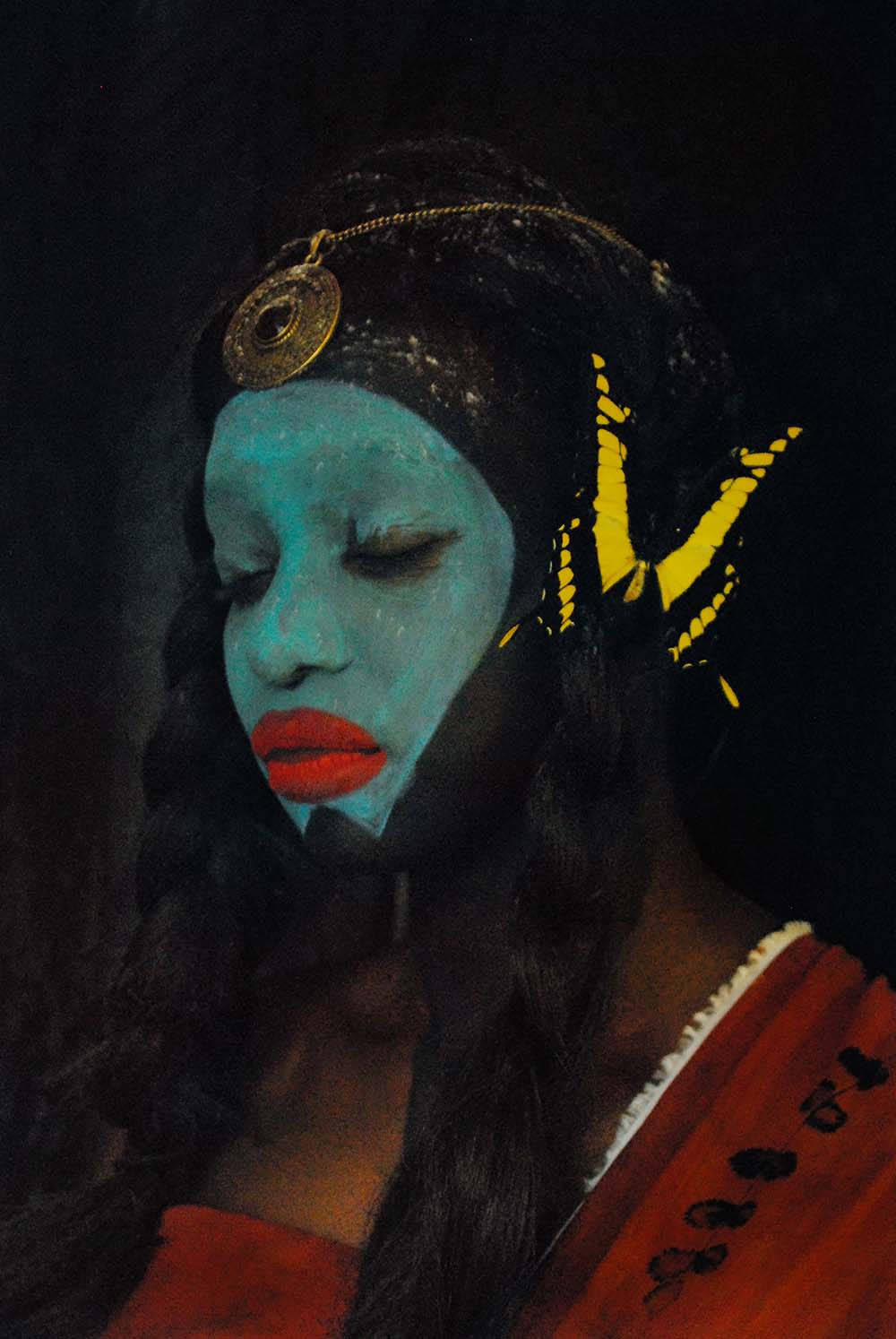 Black Magic from the series Ghost Island © Lisandro Suriel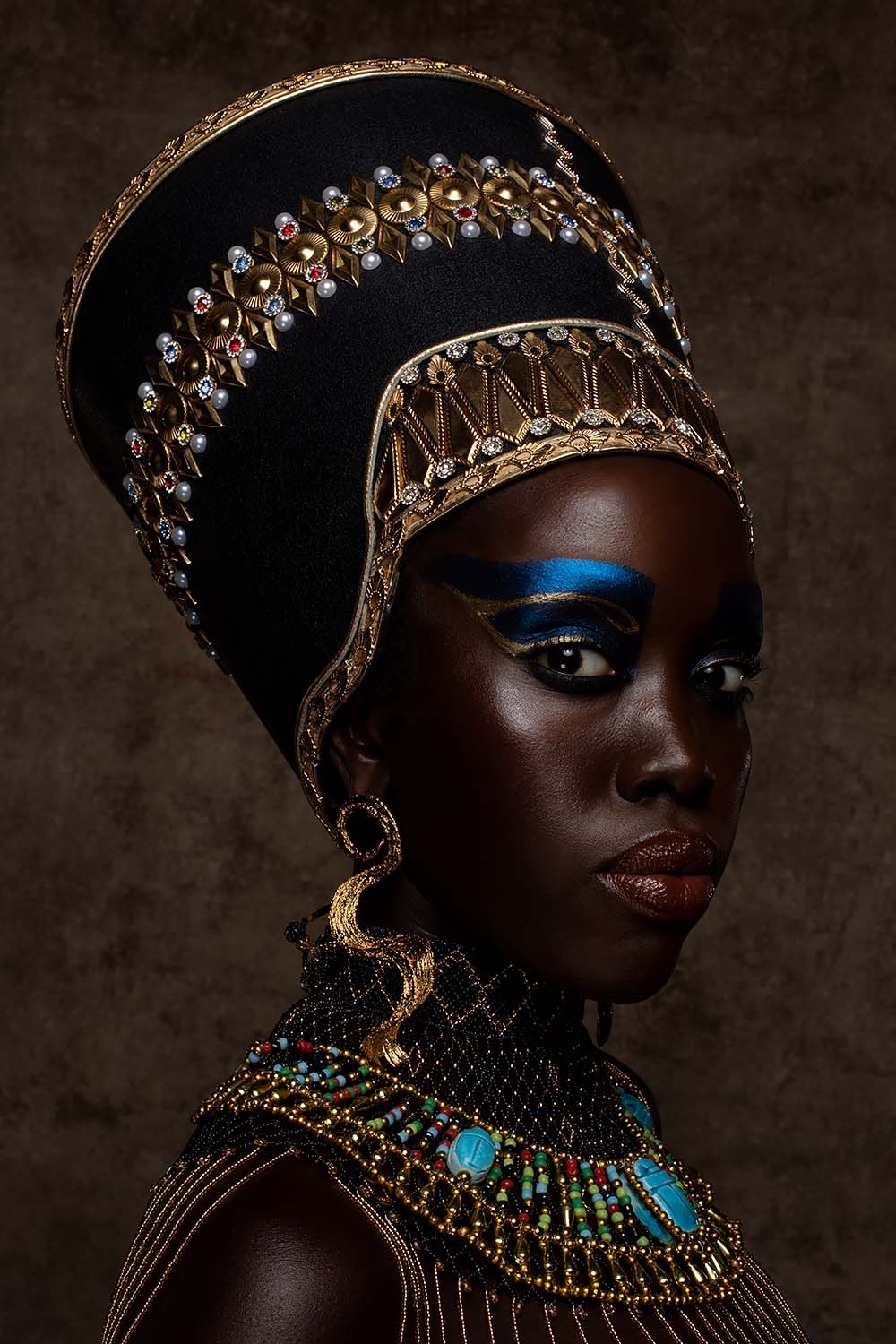 'ROYAL HIER-ITAGE. A BEAUTIFULRHAPSODY', Muse Kuoth Wiel © Trevor Stuurman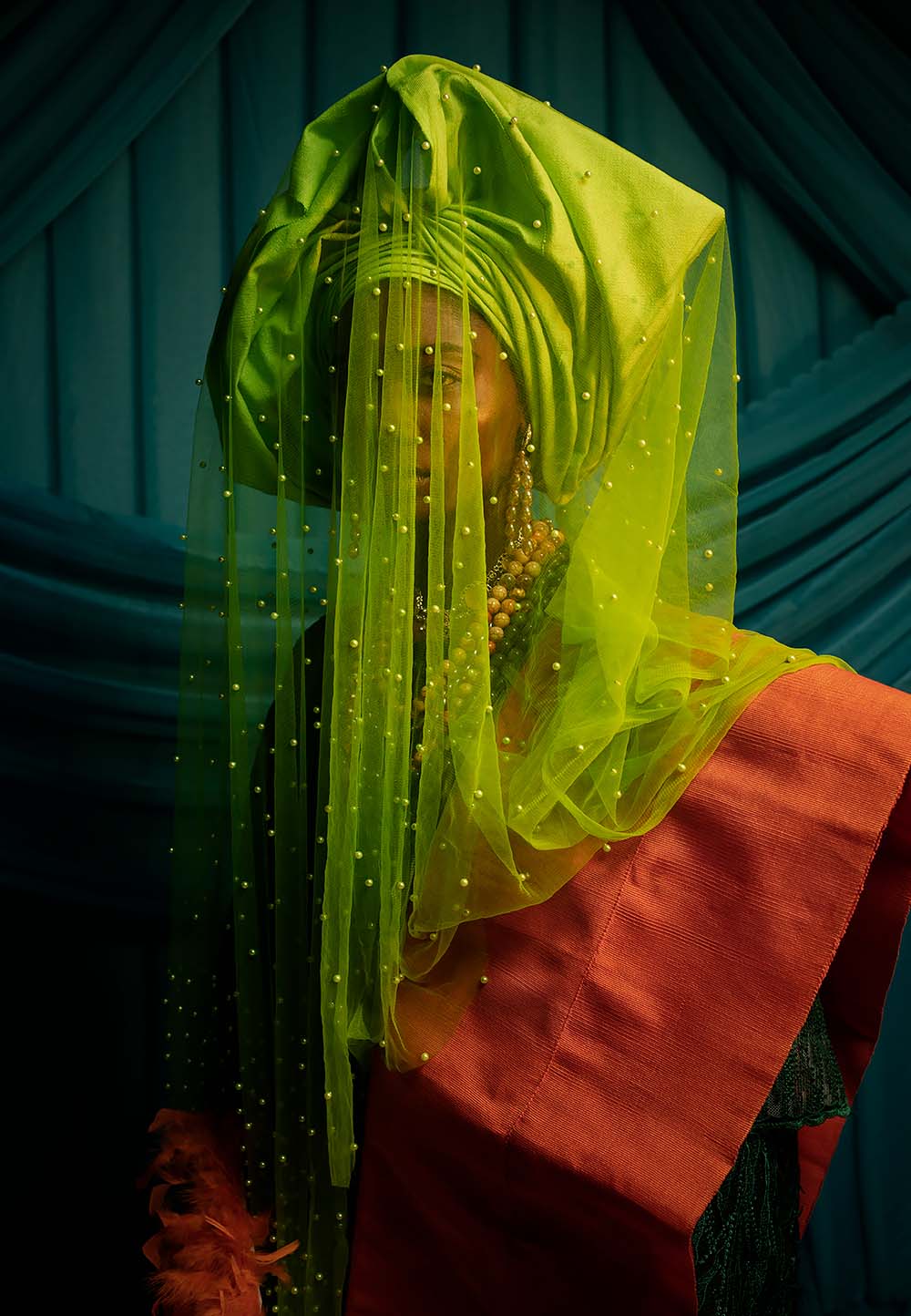 Untitled IV, from the series 'In e wá wo mi' © Lakin Ogunbanwo
GRANT
For the very first time - as part of the Reframing History scouting initiative - PhotoVogue Festival launched a grant in collaboration with Studio RM. The artists Lisandro Suriel and River Claure will each receive a 5,000€ cash grant to further their artistic endeavors and growth, which includes embarking on new photography and audio-visual projects.
REFRAMING HISTORY/12 chapters
A special chapter of the Reframing History exhibition, curated by Vogue Italia photo department and the festival jury, explores and expands Black creators' take on the theme. From alternative and counterhistory to a radical reinvention and critique of Western art canons and mythologies, these artists enlighten territories that have been left in the shadow for too long, carving a luminous path that is now influencing, shaping, and subverting the contemporary photography panorama worldwide.
Featuring:
Akinola Davies Jr, Ashley Peña, Campbell Addy, Daniel Obasi, David Uzochukwu, Kennedi Carter, Lakin Ogunbanwo, Mary Sibende, Namsa Leuba, Omar Victor Diop, Stacey Gillian Abe, Trevor Stuurman
REFRAMING HISTORY/2 chapters
The theme of the exhibition is explored also through popular culture blockbusters like the Anne Boleyn TV series and a film like 'The Personal History of David Copperfield'. The choices of the jury and of Vogue Italia's photo department aim to show the pervasiveness and reach of such a movement and its influence on every aspect of contemporary culture.
A REFRAMED LIBRARY
Photo Vogue Festival presents a selection of photo books that aims to give voice to underrepresented stories in the field of storytelling: these photographic projects address issues on cultural identity, deconstruction of stereotypes and expanded notions of authorship. The selection is curated by Vogue Italia contributor Rica Cerbarano.
VISIONS FROM THE WORLD
In line with its mission to connect different cultures and amplify a diverse range of voices, the Festival will present in a video some of the most relevant and interesting works in the photography and visual arts panorama from Africa to Europe, the Arab world, the United States, South America, the Balkans, and Asia. In partnership with The Arab Documentary Photography Program - ADPP (The Arab Fund for Arts and Culture e Prince Claus Fund in collaborazione con Magnum Foundation), Black Women Photographers, Chobi Mela International Festival of Photography, CLPA - Centers of Learning for Photography in Africa, Condominio, Foam, Futures Photography, Hydra, Lagos Photo Festival, Magnum Photos, Native Agency, PhMuseum, Reading the Pictures, The Market Photo Workshop, VID Foundation for Photography e Women Photograph.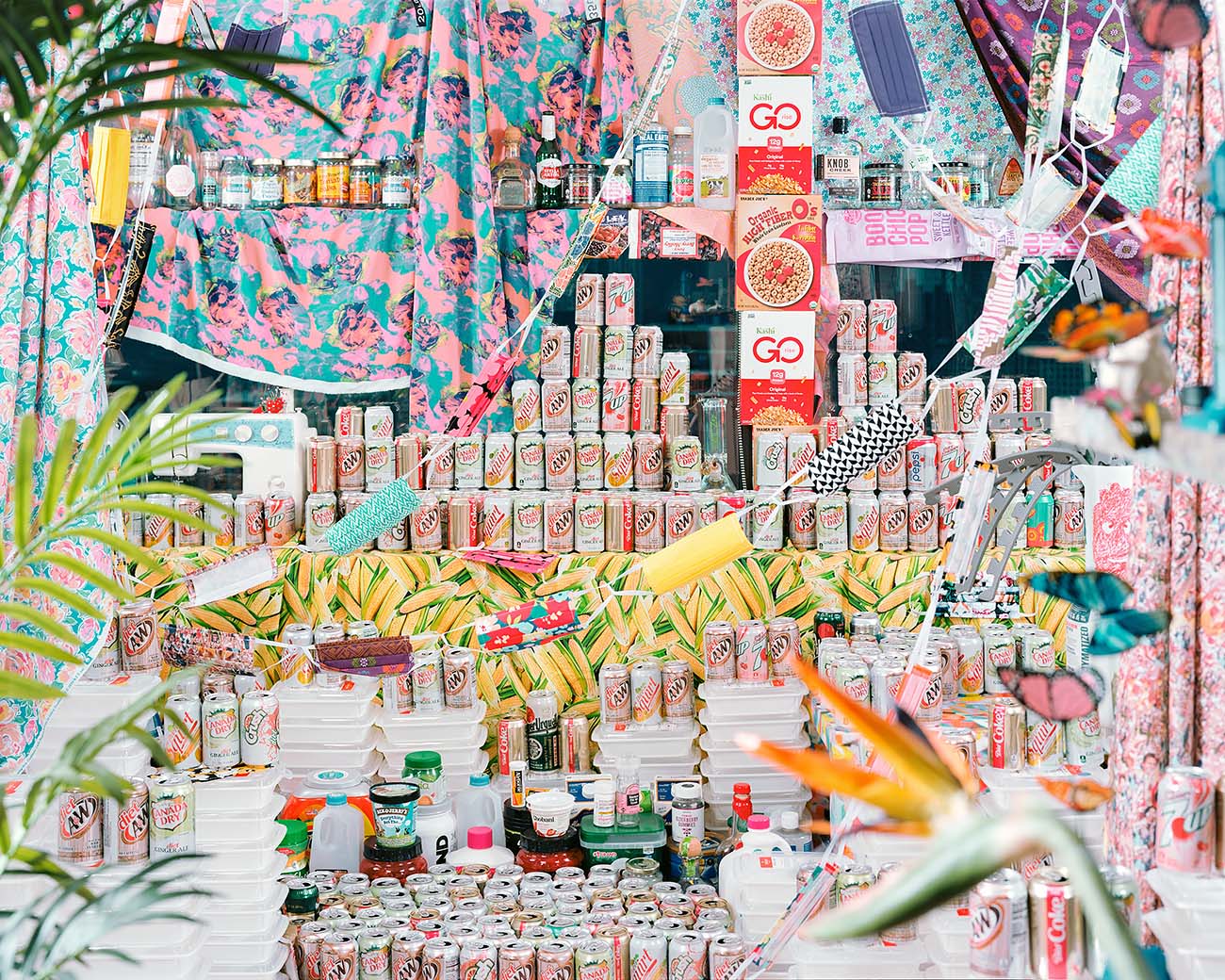 Image from the series Quarantine Blues © Leonard Suryajaya, courtesy of the artist
The Market Photo Workshop Lalhande in front of the studio. © Daniele Tamagni
10 YEARS, 250.000+ PHOTOGRAPHERS, 700.000+ PHOTOGRAPHS, 210 COUNTRIES -HAPPY ANNIVERSARY PHOTOVOGUE!
PhotoVogue celebrates its 10th year anniversary with a video that features over 500 among the most compelling photographs from the platform. PhotoVogue was launched in Italy in 2011 as a community for those interested in photography. It's since become an industry-leading, curated platform for photography with over 257,000 photographers worldwide of both amateurs and professionals. It helped launch the careers of artists like Nadine Ijewere, Kyle Weeks, Camila Falquez, Kennedi Carter, Scandebergs and Mous Lamrabat, among others. And in 2016, the first PhotoVogue Festival was held in Milan, engaging the whole city with talks, exhibitions and photography-related initiatives.
Now, in its 10th year, PhotoVogue will relaunch to expand globally and also include media in all forms to build an internationally diverse platform of the most interesting voices in contemporary photography, video and multimedia. The new website will launch in the beginning of 2022. The mission of PhotoVogue has always been and will continue to be to champion talent, reaching out to historically excluded communities, improving visual literacy and shaping a more just, ethical and inclusive visual world.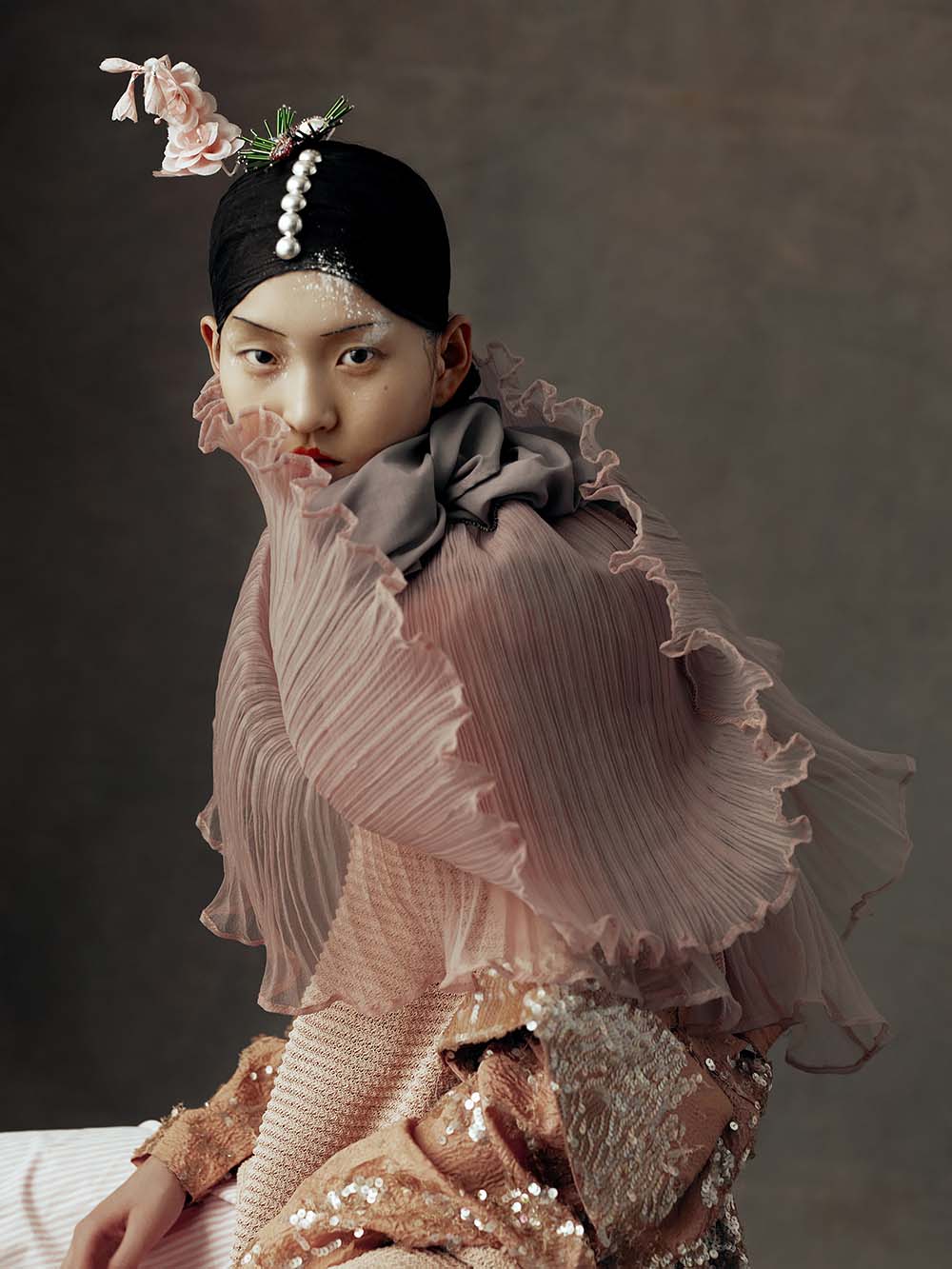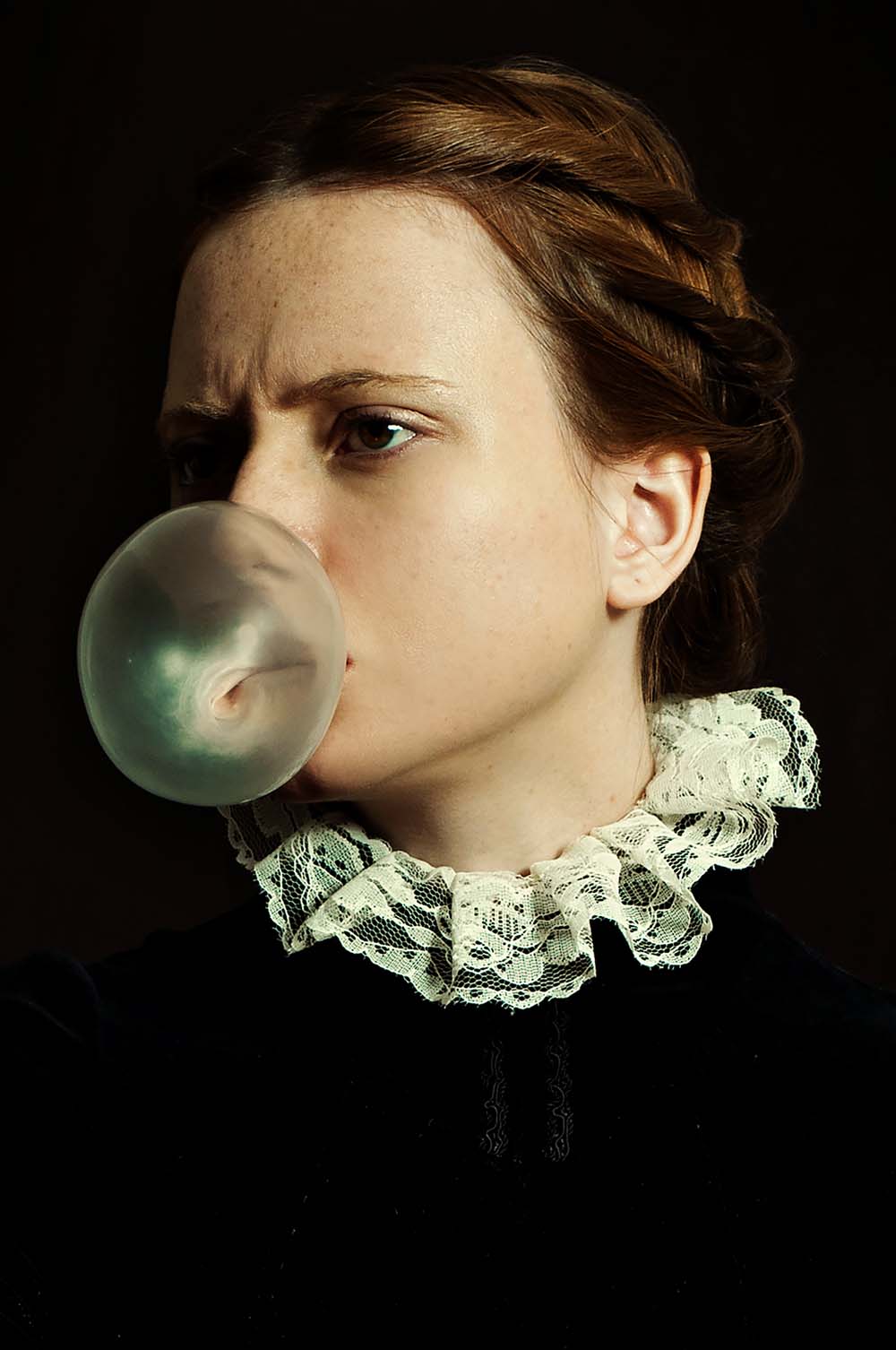 LE FOTOGRAFE
During the days of the event it will be possible to see at BASE Milano four episodes of the Sky Original series Le Fotografe, directed by Francesco G. Raganato and produced by Terratrema Film in collaboration with Seriously. The docu-series is dedicated to eight Italian women photographers who, through their artistic research, explore themes related to the female universe. In particular, it will be possible to delve into the work of Carolina Amoretti, Roselena Ramistella, Sara Lorusso and Zoe Natale Mannella: four authors that Vogue Italia has supported over time, highlighting their talent and ability to tell the story of contemporary women in a complex and original way. On the digital platform you can also enjoy a best of video of the series made by the director.
TALKS
There will be a rich program of talks at Base Milano all broadcasted on the festival's digital platform as well. In line with the mission of the festival, the focus of the talks of this edition will range from photojournalism to fashion photography. The talks will explore current issues such as diversity and inclusivity not only in terms of the subject of the stories we tell but also in terms of who is telling those stories, disability, LGBTQIA+, the influence of Instagram in Photography, visual literacy and much more. For the first time there will also be a new interactive format "ask me anything" where industry leaders will answer questions from the audience via zoom. This new format is thought to help photographers that never get the chance to ask even the most basic questions to photography experts. Speakers include artists and international experts.
The detailed program of the talks and speakers will be available soon in the photography section of Vogue.it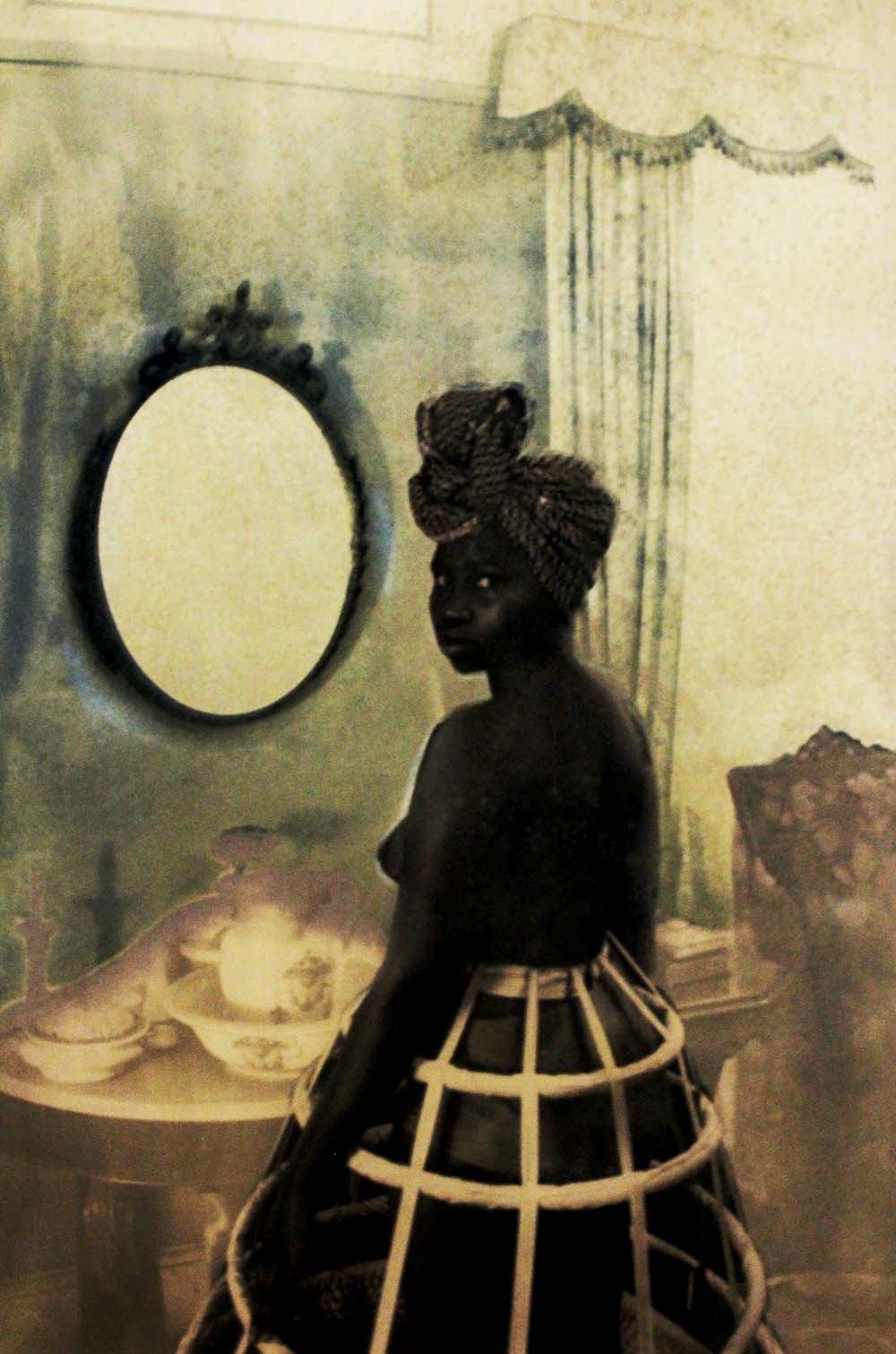 Individual Beings Relocated III, 2017 from the series Individual Beings Relocated © Dimakatso Mathopa