In the Leica Oskar Barnack Award's main category, it was Venezuelan photographer Ana María Arévalo Gosen's series "Días Eternos" that convinced the five-person jury. Her work was submitted by nominator Gonçalo Fonseca. In the Leica Oskar Barnack Award Newcomer category (for up-and-coming photographers up to 30 years of age), it was German photographer Emile Ducke with his "Kolyma - Along the Road of Bones" series, proposed by nominator Gaia Tripoli, that won the day.
Leica Oskar Barnack Award Winner 2021
Ana María Arévalo Gosen: Días Eternos
The "Días Eternos" series by the Venezuelan photographer (born 1988) focuses on the harrowing living conditions of women in jail. Arévalo Gosen's pictures were taken as of 2017 in prisons in Venezuela and El Salvador. Working with a Leica Q, she reveals - with great visual power and impact - the causes and consequences of imprisonment, not only for the women, but also for their families and for society in Latin America.
Arévalo Gosen explains, "In the portraits of the women in jail, I'm concerned about the conditions of their imprisonment, where human rights seem to be ignored. I don't think I can change these women's lives, but at least through my work I can show that they exist."
Ana María Arévalo Gosen
was born in Caracas, Venezuela in 1988. She studied Photography at the École supérieure de Photographie in Toulouse and at the EFTI (Centro Internacional de Fotografia y Cine) in Madrid. Arévalo Gosen uses photography as a means to tell visual stories with a high documentary value. The focus of her work is on projects related to women's rights and environmental issues. She received a grant from the Pulitzer Center on Crisis Reporting to complete her "Días Eternos" project. The series has already earned her the LUMIX Award and the Lucas Dolega Award. She is a member of Ayün Fotógrafas, a collective of Latin American women photographers. She moves between Bilbao and Latin America.
© Ana María Arévalo Gosen
'Eternal days' is the description that one of the women, already on trial, uses to refer to the time that women spend serving their sentence inside this centre, instead of a state prison. Poli-Valencia, Carabobo, Venezuela. March 2018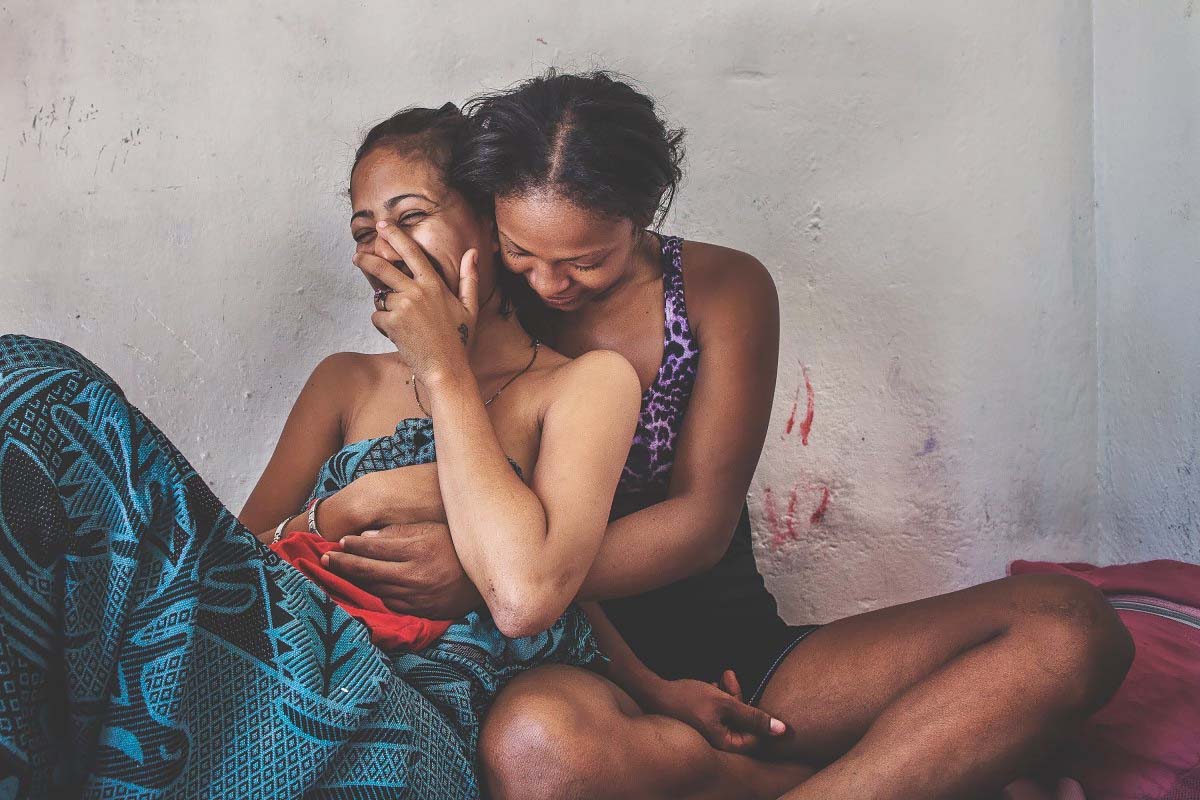 © Ana María Arévalo Gosen
Two women laugh and hug inside a detention centre in Valencia. Forming friendships inside these detention centres is fundamental; the women protect each other and share food, which must be delivered by their families. Carabobo, Venezuela. January 2017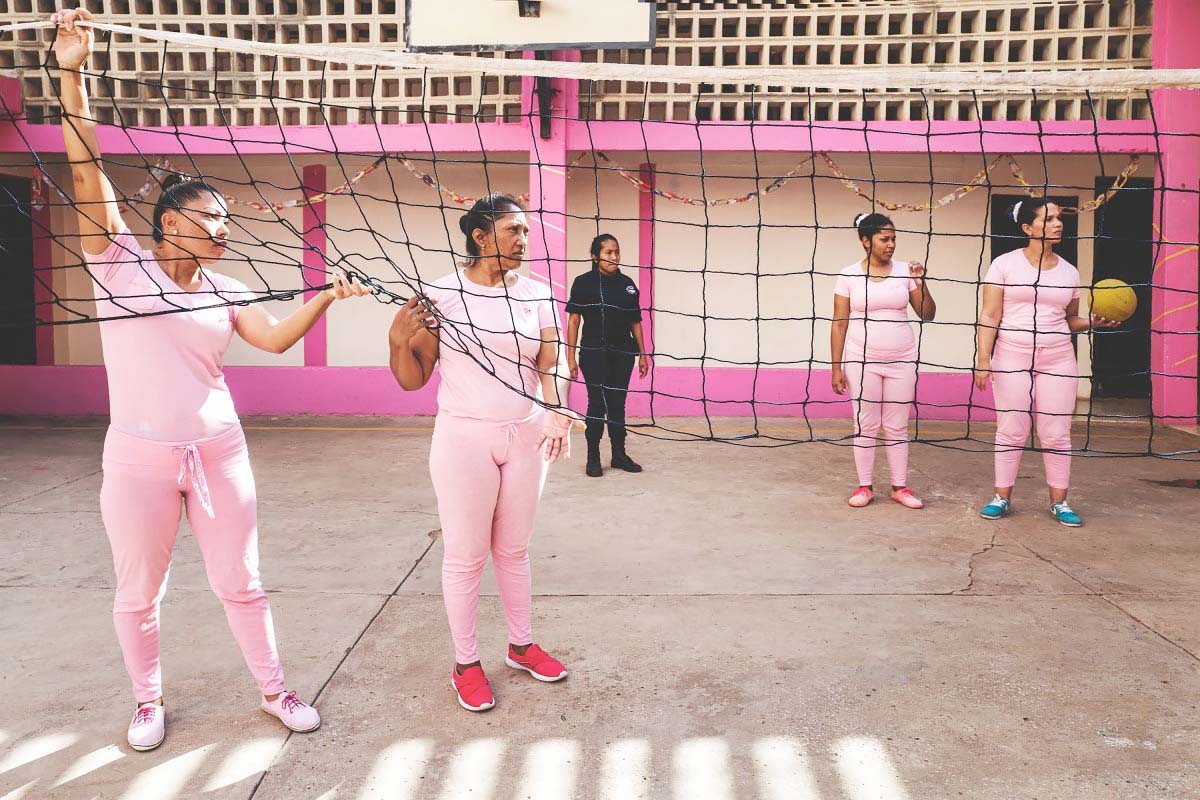 © Ana María Arévalo Gosen
A game of volleyball inside a state prison in Maracaibo. The schedule includes playing sports; along with receiving classes, motivational and disciplinary workshops, and arts and crafts. Ana María Campos II Prison, Maracaibo. December 2018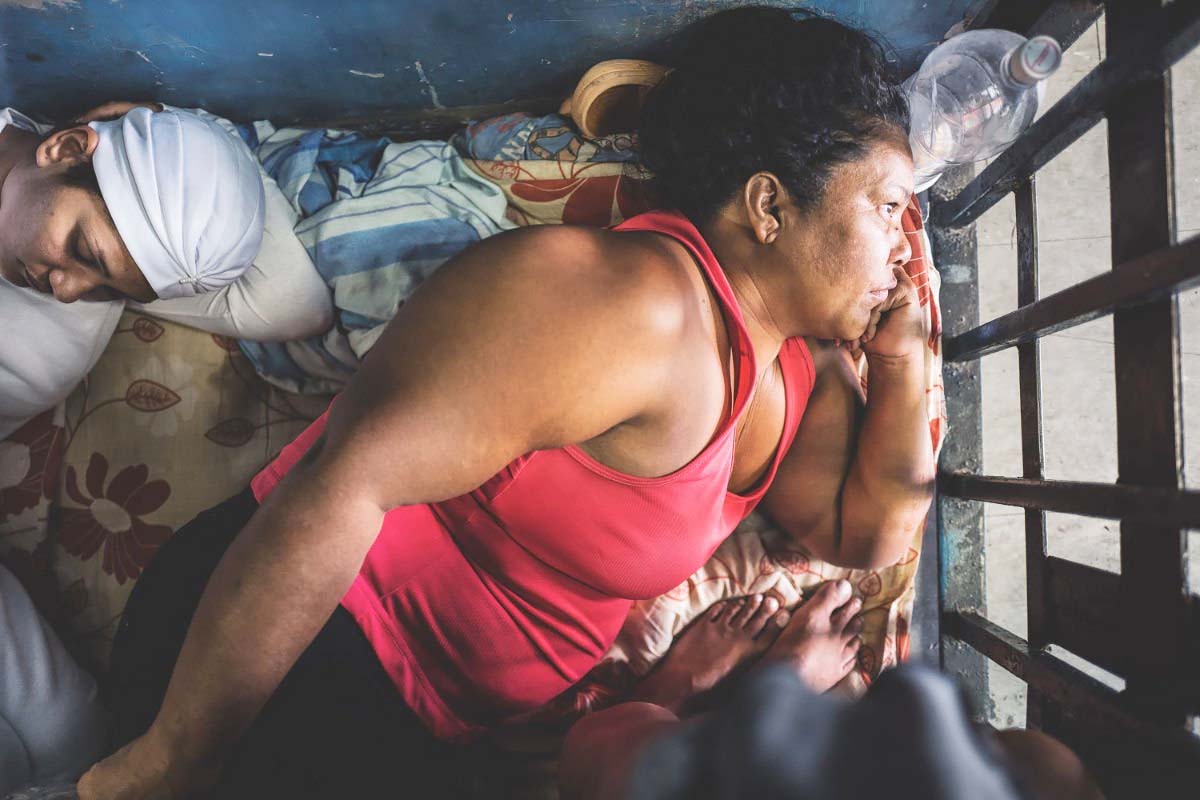 © Ana María Arévalo Gosen
Daisy looks out through the barred door, the only source of light for this group of 22 detainees. She is 47 years old and is accused of drug distribution and possession of crack. La Yaguara Detention Centre, Venezuela, March 2018
Leica Oskar Barnack Award Newcomer 2021
Emile Ducke: Kolyma – Along the Road of Bones
Thousands of Stalin-era gulag inmates died during the construction of a highway through the remote and icy Siberian region of Kolyma. When travelling along the so-called Road of Bones, the German documentary photographer (born in 1994) looked not only for remnants of the former forced-labour camps, but also questioned how they are remembered today.
Emile Ducke
remembers: "What moved me most, during my journey along the Kolyma Highway, built by prisoners from the gulags of Russia's Far East, were the meetings with contemporary witnesses to and survivors of that tragic past."
Emile Ducke was born in 1994. In 2017, he decided to put off finishing his college degree in Photojournalism and moved to Moscow, where he has been ever since. He works on personal projects, as well as assignments for various international publications. As a regular contributor to the New York Times, he has documented the consequences of the melting permafrost above the Arctic Circle, investigated the legacy of Stalin's forced-labour camps in the Far East of Russia, and captured scenes of traditional life in Chechnya. His photo essays have been published in the Washington Post, National Geographic and Spiegel, among others. He was elected as a World Press Photo 6x6 Visual Storyteller, named one of the Photo District News's 30 emerging photographers, and awarded the n-ost Reportage Prize for his coverage of Eastern Europe.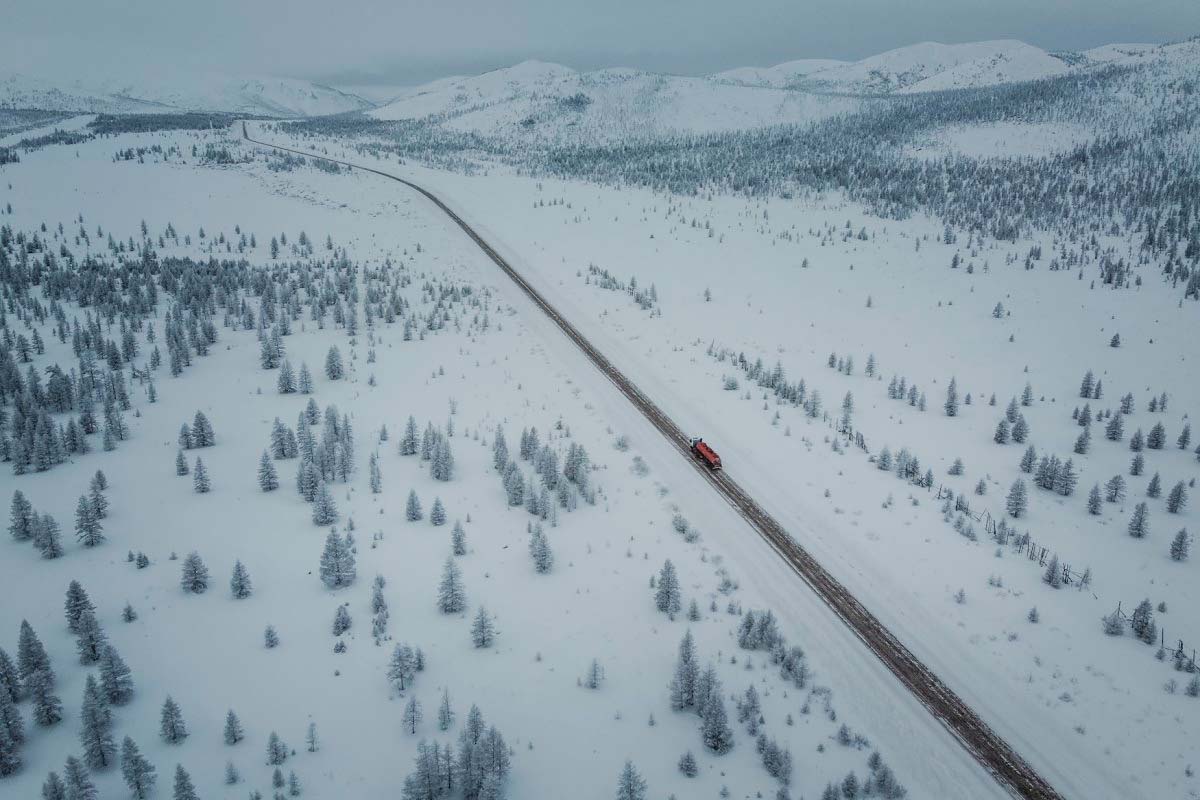 The Kolyma Highway stretches from Magadan port to Yakutsk, the capital of the Yakutia region. Once built to deliver tens of thousands of prisoners, today the road carries only a few long-distance trucks and cars across this vast landscape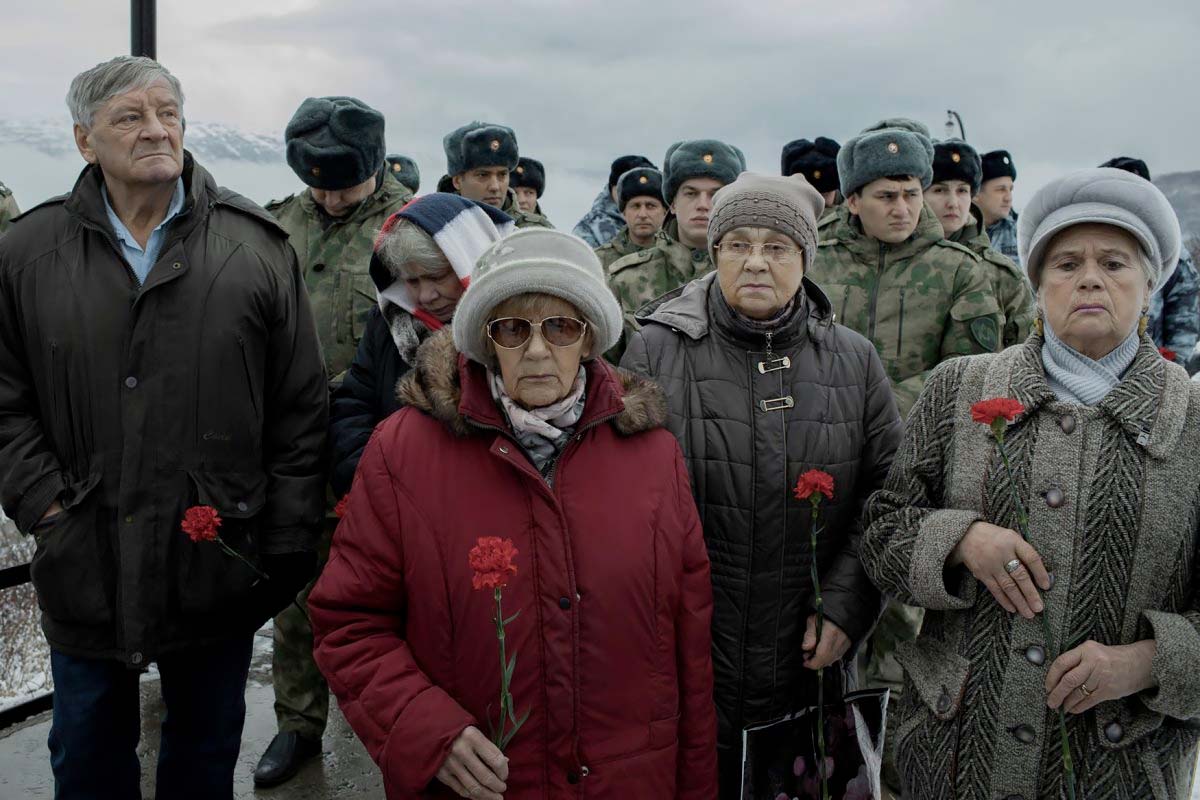 Descendants of victims of political repression commemorate those who died in the Soviet forced labour camps of the Kolyma region at the Mask of Sorrow monument. The memorial stands above the city of Magadan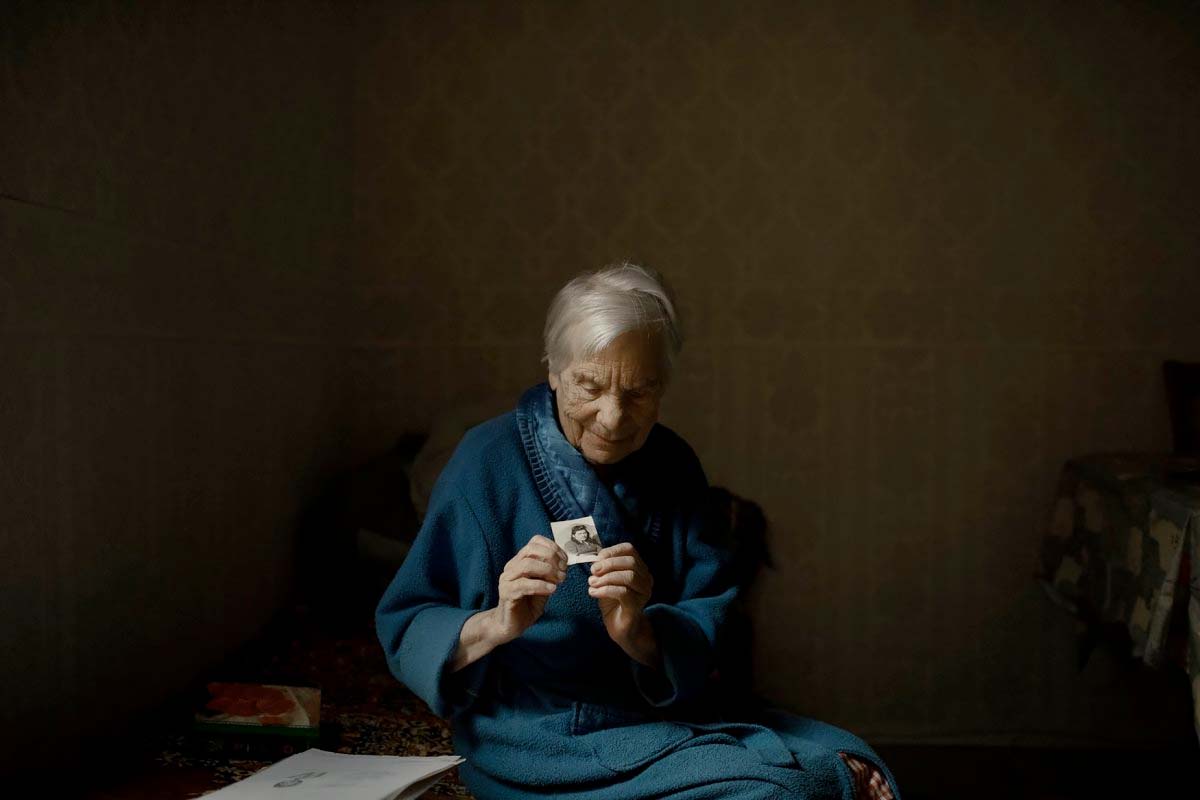 Antonina Novosad, a former Gulag prisoner, shows a photograph of herself taken in one of Kolyma's forced labour camps. Born in 1927 in Ukraine, she was sentenced on fabricated political charges. She was released in 1956, after serving nine years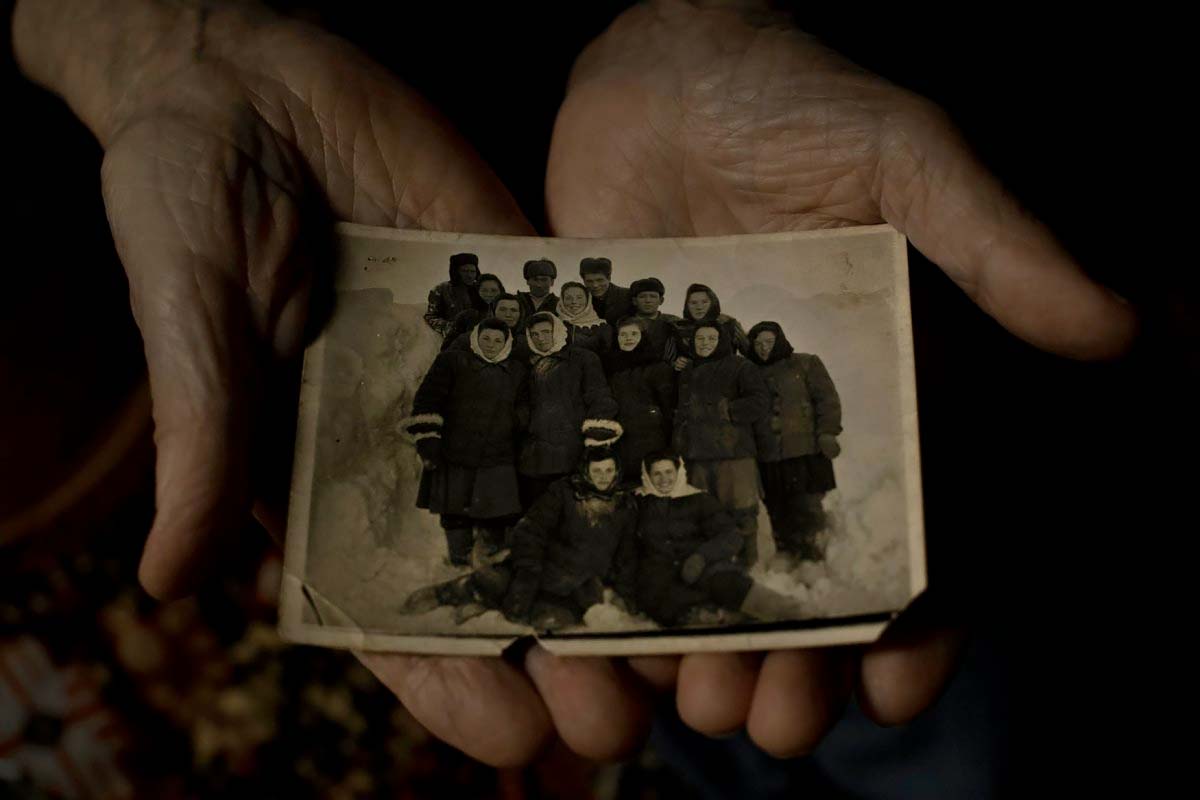 A photograph of Antonina Novosad's work brigade, taken in one of Kolyma's forced labour camps
Quote from Karin Rehn-Kaufmann:
"In the name of the whole jury (Sandra M. Stevenson, Assistant Editor, Photography, The New York Times, USA;
Ralph Gibson
, Photographer, USA; Santiago Lyon, Photographer and Head of Advocacy and Education, Adobe, Spain; and Dr. Michael Pritchard, Director Education and Public Affairs, Royal Photographic Society, Great Britain), I would like to congratulate the winners of this year's Leica Oskar Barnack Awards. The diversity, the high quality of the series, and the many submissions by very young photographers have all truly impressed and touched me." Karin Rehn-Kaufmann, Art Director & Chief Representative for Leica Galleries International, adds: "I am deeply grateful to our jury, who always worked very professionally and kept the human element in their hearts; and I am also very thankful to all of our committed nominators from all over the world."
The prize monies, which were increased significantly in 2020, remain the same for 2021: in addition to 40,000 euros, Ana María Arévalo Gosen will also receive Leica camera equipment valued at 10,000 euros. As winner of the Newcomer Award, Emile Ducke will receive 10,000 euros in prize money, as well as a Leica Q2.
On November 4, the two winners will be honoured at the LOBA award ceremony, and their work will be included in an exhibition showing all thirteen shortlisted series. This is part of a large celebration of photography to take place in Wetzlar, where the Leica Hall of Fame Award will also be presented, and the Ernst Leitz Museum will be introduced internationally with its new orientation.
The LOBA 2021 catalogue will be published to accompany the exhibition. It will present not only the two winners' complete series, with background information, but also the series of the other eleven candidates on the LOBA 2021 shortlist. The exhibition of the winning and shortlisted series is kindly supported by WhiteWall.