All About Photo is pleased to present 'Lost War' by Lenka Klicperová
Sandrine Hermand-Grisel
, is the curator for this month's show.
Part of the exclusive online showroom developed by All About Photo, this exhibition is on view for the months of November 2021 and includes twenty photographs from the series 'Lost War'.
LOST WAR
At the end of September 2020, Azerbaijan attacked the Nagorno-Karabakh enclave, administered until then by Armenia. What had been a somewhat frozen conflict flared up again. I immediately went there with my colleague and friend Marketa Kutilova. We didn't know how we would get there, as Covid restrictions were stringent everywhere. But we knew we would somehow.
The fighting broke out with incredible fierceness and cruelty. Azerbaijan was well prepared and armed for the war, enjoying support mainly from allied Turkey, which armed it with modern drones. The Armenians arrived in Karabakh with forty-year-old equipment. Though the young Armenian soldiers, who had spent only a few months in training, could just barely use Kalashnikovs, they could not operate advanced weapon systems. Dozens of Azerbaijani drones slaughtered them. But Armenian rockets also landed in Azerbaijani territory. The war ended with a truce on the night of November 9-10. The Armenians were left with only a fraction of the territory they had conquered in the previous war. Armenians had to leave their homes. Most of them had settled down there thirty years ago after Armenia had won the previous war. Now they were given a few days to pack their things and leave. Some of them set fire to their houses so they would not fall into the hands of the Azeris. They became homeless refugees. Many of them also lost loved ones. The exact numbers of the dead are unknown. There are still missing Armenian soldiers whose bodies have not been found. The truce was brokered by the Russians, whose peacekeeping forces occupied Nagorno Karabakh. Now the Russians control the part of the territory retained by Armenia. The Armenians have lost thousands of young soldiers and territory, and hostilities with the Azeris continue to this day.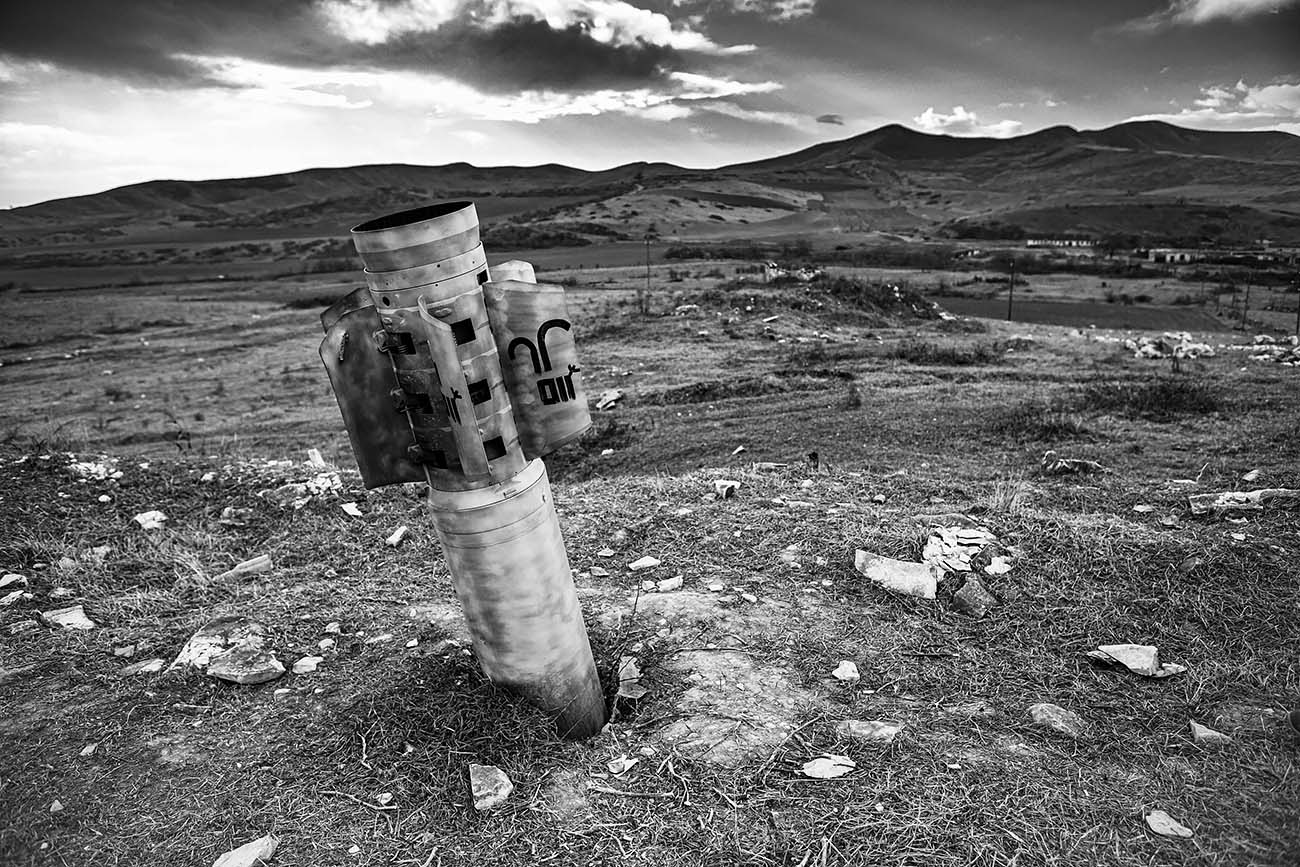 Rocket war © Lenka Klicperová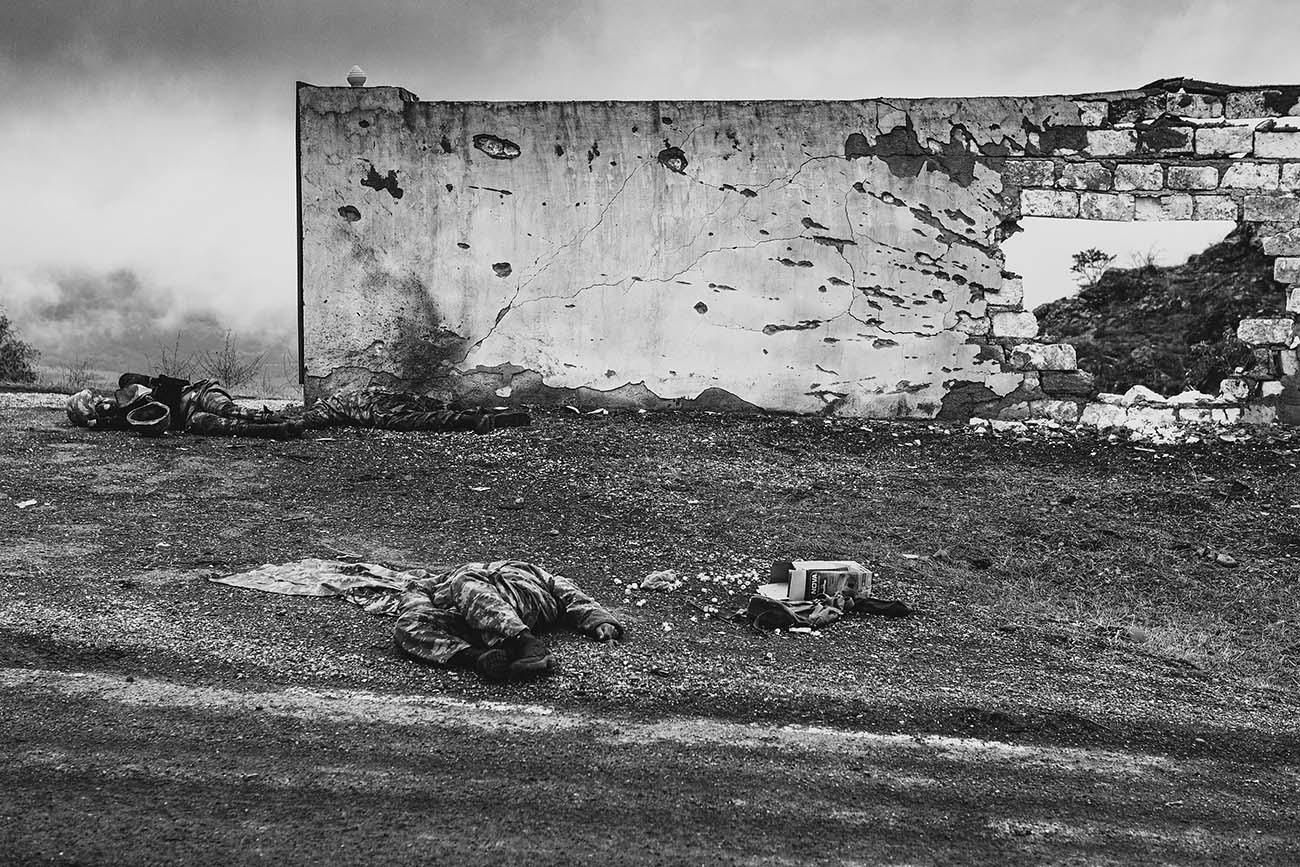 Road of Death © Lenka Klicperová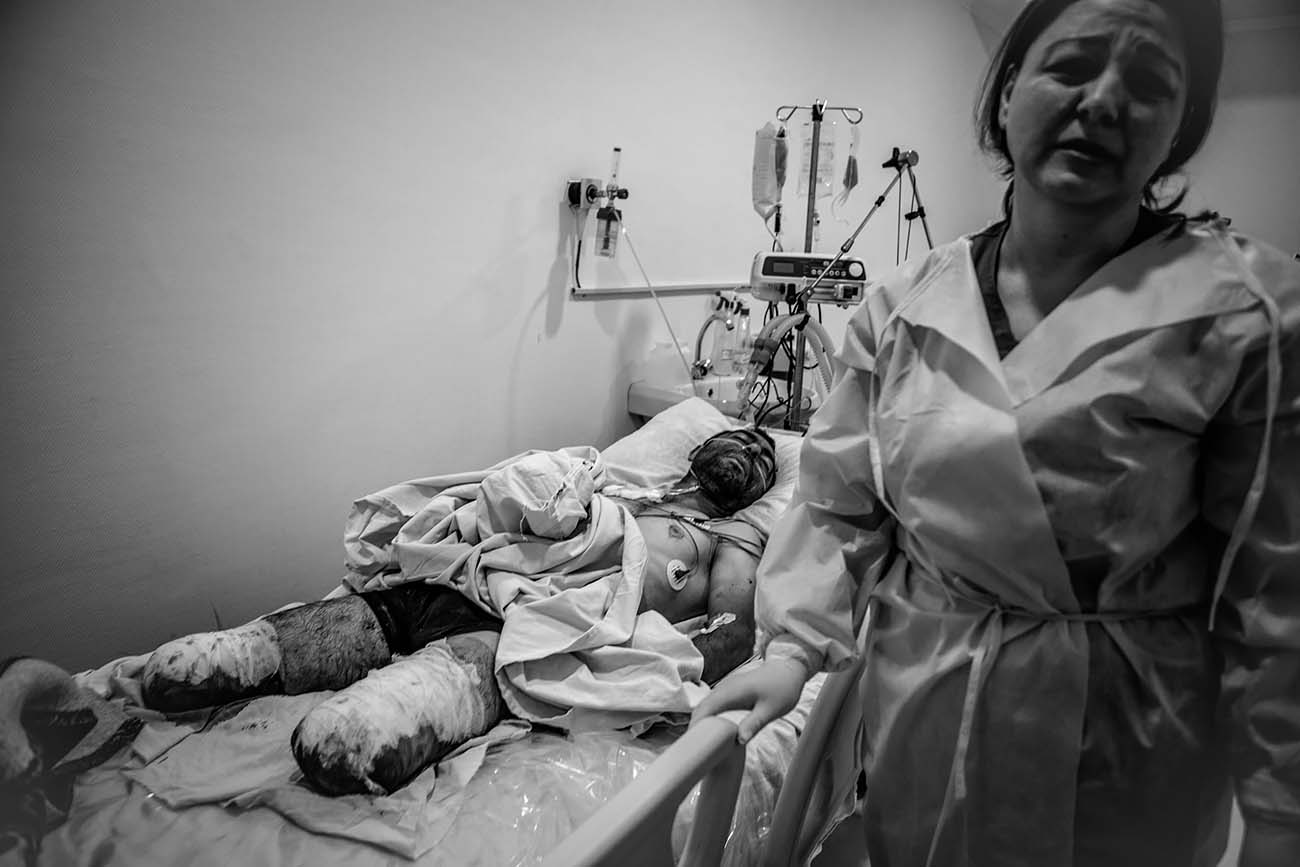 We no longer have the strength © Lenka Klicperová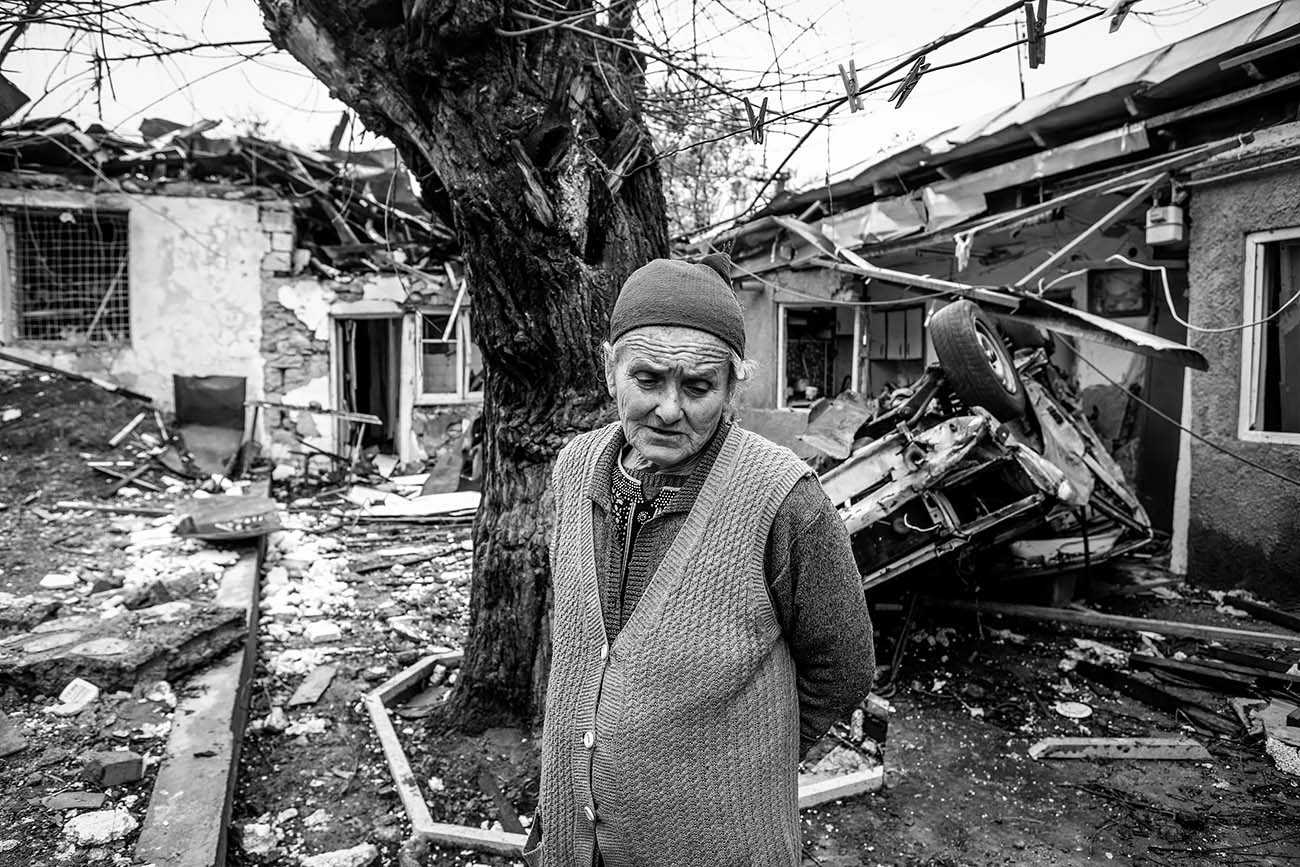 In ruins © Lenka Klicperová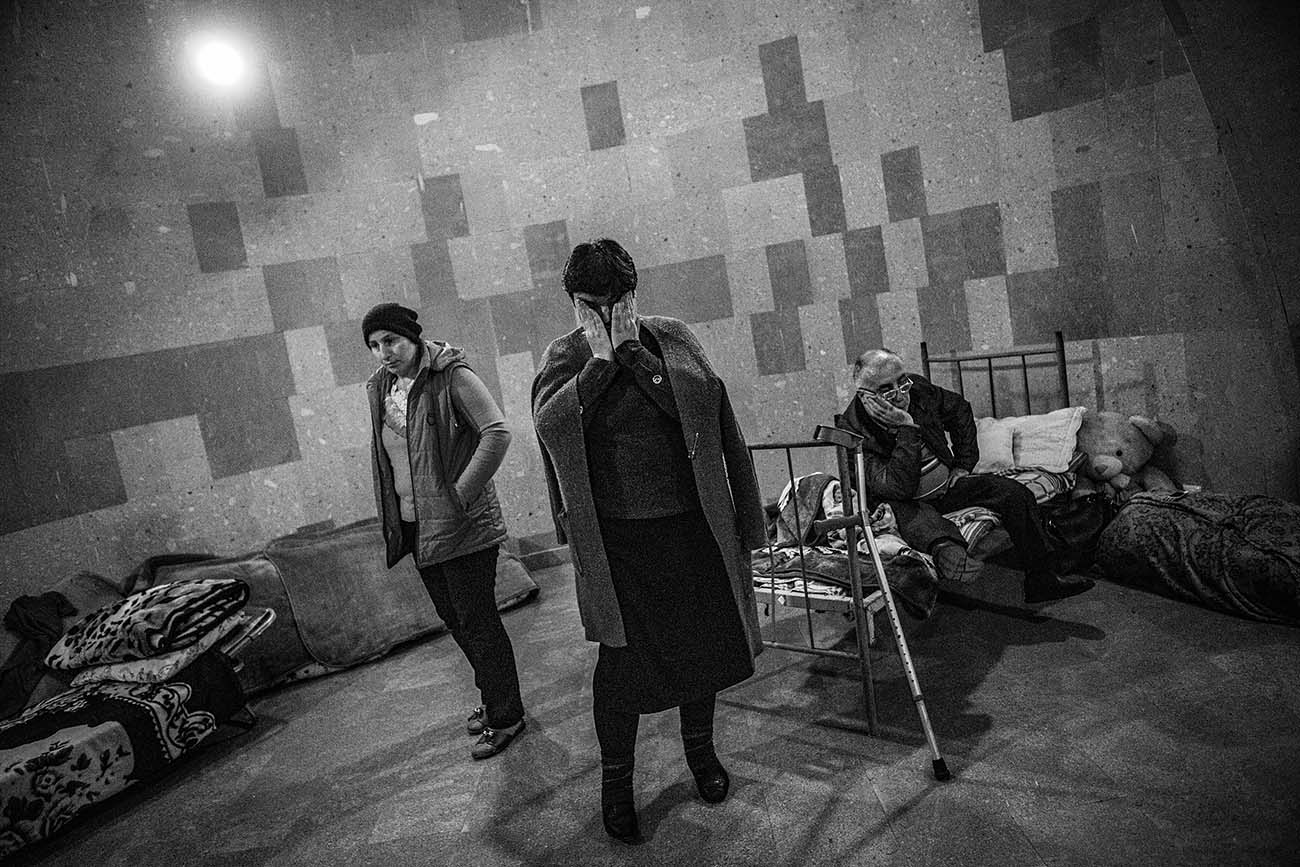 During shelling, Stepanakert © Lenka Klicperová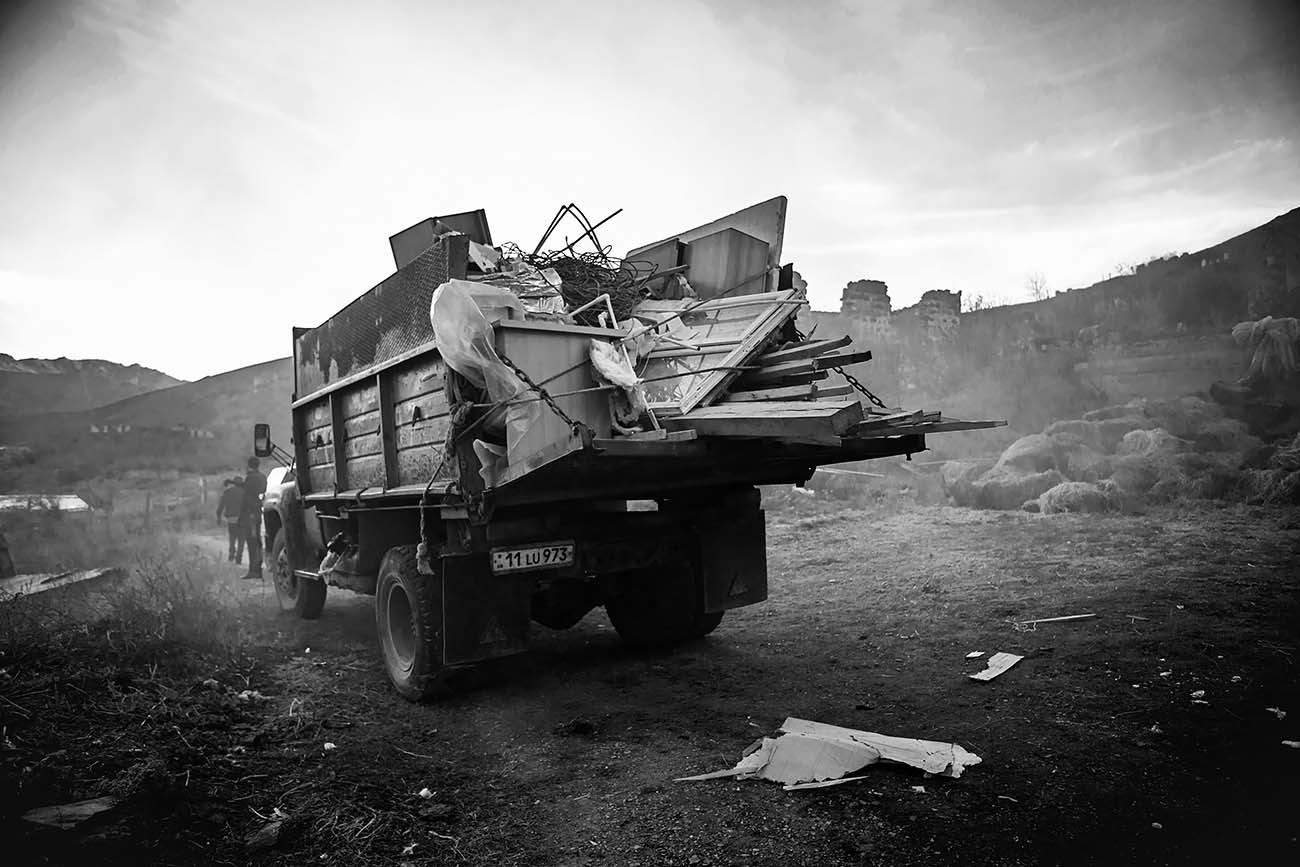 Leaving Nagorno-Karabakh © Lenka Klicperová
Lenka Klicperová
Journalist and photographer. She obtained a master's degree at the University of Hradec Králové, immediately after that she started working as a journalist, from 2004 to 2018 she was the editor-in-chief of the magazine about traveling Lidé a Země. Since 2018 she has been working as a freelance reporter and photographer focused on war zones. She has worked in a number of African countries, including conflict zones of Democratic Republic of Congo. She visited Afghanistan several times, as well as Somalia, plagued by several decades of war. Since 2014, she has focused on the issue of war with the ISIS in Iraq and Syria. She is the co-author of several documentaries (Tears of the Congo, Latim - Circumcised, Iraqi, Women in the Land of Taliban, Unbroken) and a number of television reports. She has won a number of prizes and nominations in the Czech Press Photo competition - both for photography and video. In 2020 she was included in the prestigious Women Photograph database, she was shorlisted in International Women In Photo Association Award.
She is the co-author of nine books about Africa, about war in the Middle East and Nagorno Karabakh. Her work from Syria resulted in two books entitled In Sight of the Islamic State I and In Sight of the Islamic State II, which were coauthored by Markéta Kutilová. Together with Kutilová she also wrote other books on the issues of war in Syria and Iraq: In the War (2018) and War is My Fate (2020). In 2019, a book called AK47 was published, which depicts dramatic life of the world-famous Czech war photographer Antonín Kratochvíl. Klicperová wrote the text of the book, which she processed from Kratochvíl's narration. In September 2020, war broke out in Nagorno-Karabakh. Lenka Klicperová and Markéta Kutilová quickly moved to the center of events. The war in the Caucasus was captured by both reporters in many reports, but also in the book The Last One Sets the Village on Fire (2021). Klicperová cooperates with a number of the Czech media. She also lectures at the University of Hradec Králové.
Lenka Klicperová's Website
Lenka Klicperová on Instagram
All about Lenka Klicperová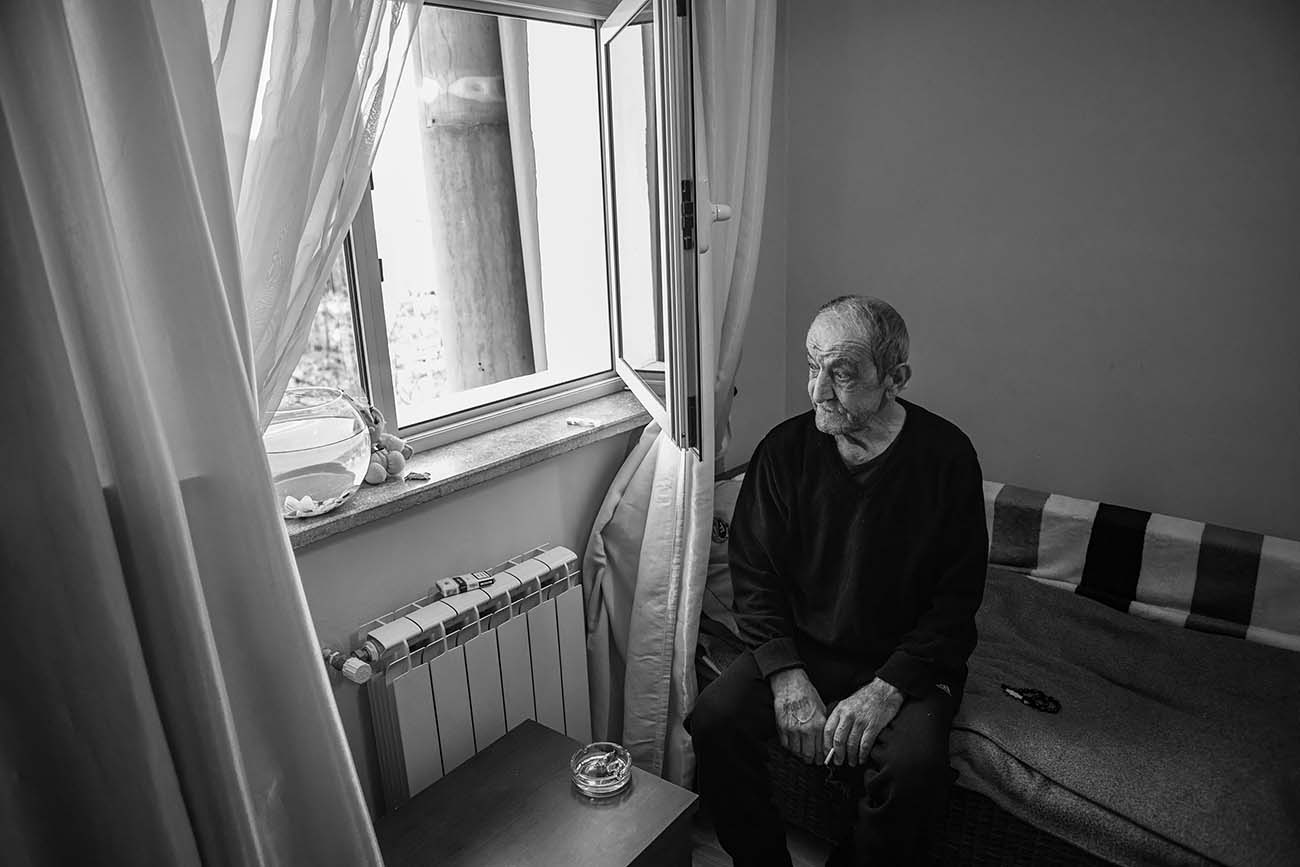 Sasha, father of killed son © Lenka Klicperová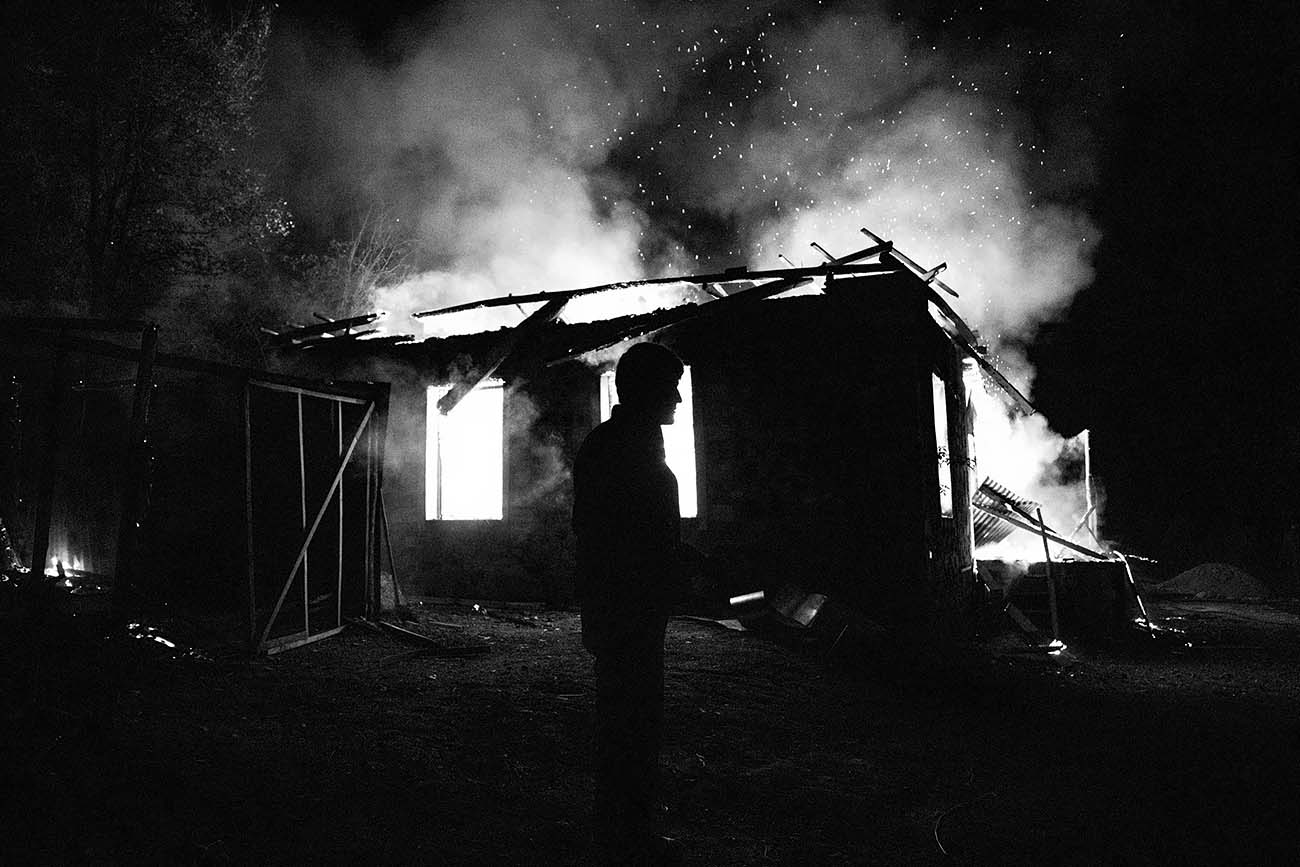 Home on fire © Lenka Klicperová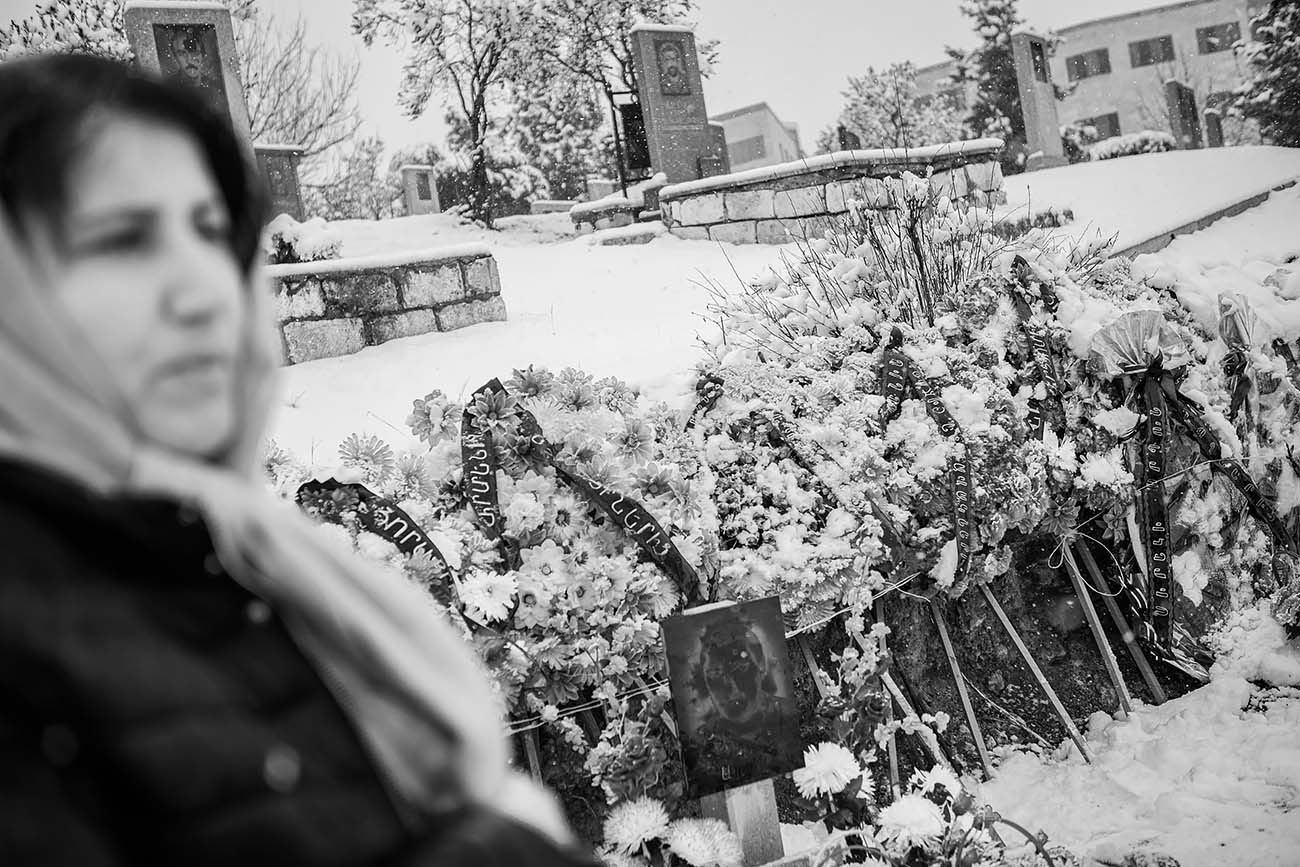 Visiting the deads © Lenka Klicperová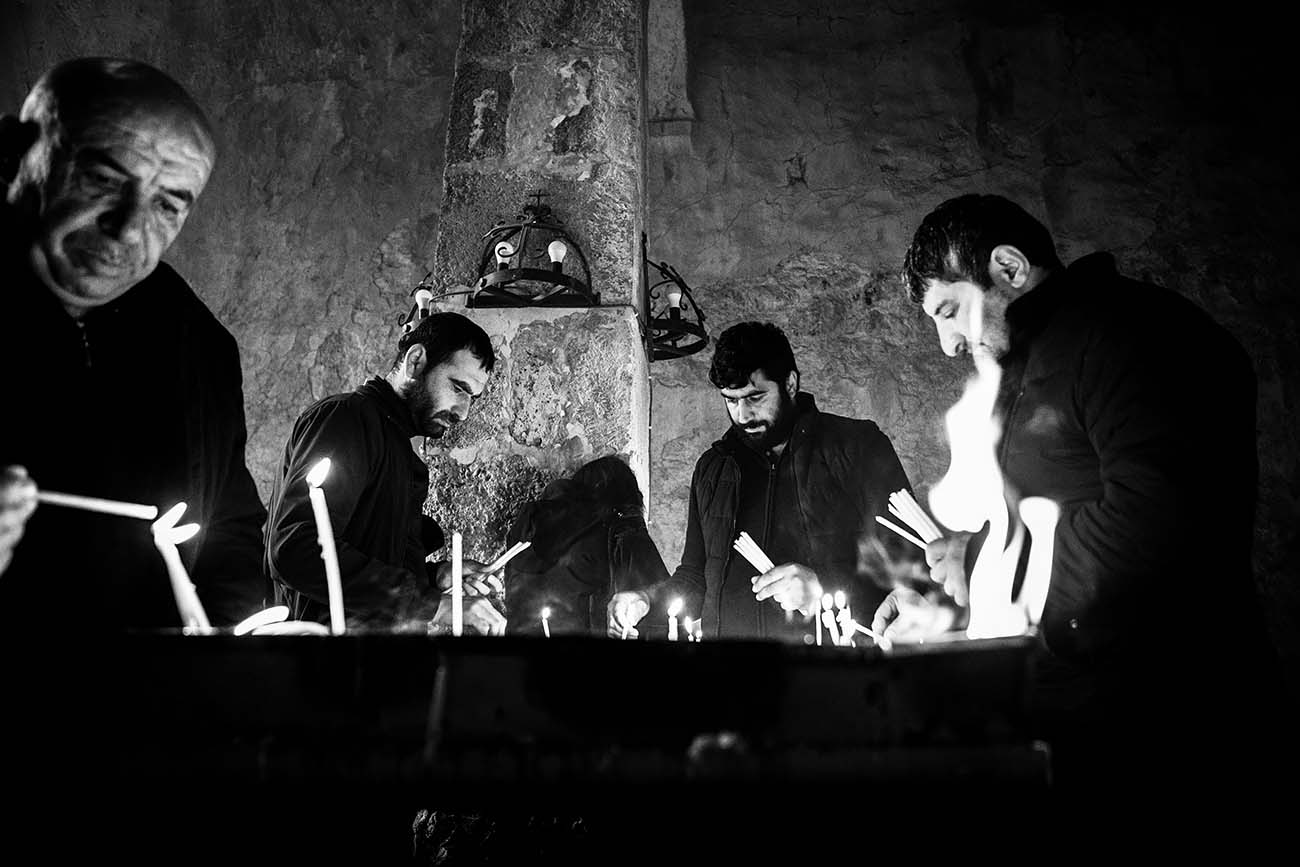 Farewell, monastery Dadivank © Lenka Klicperová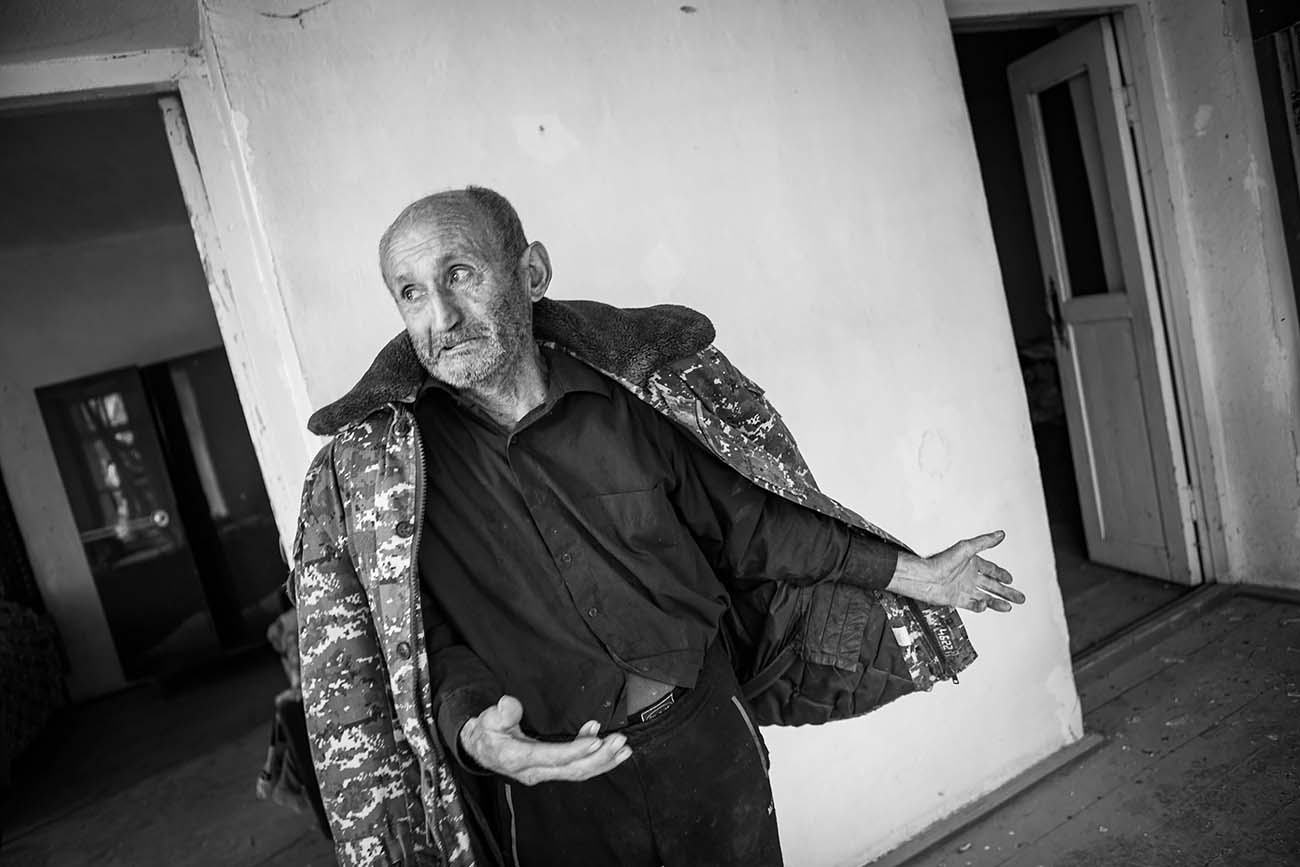 Edik during the shelling of Hadrut town © Lenka Klicperová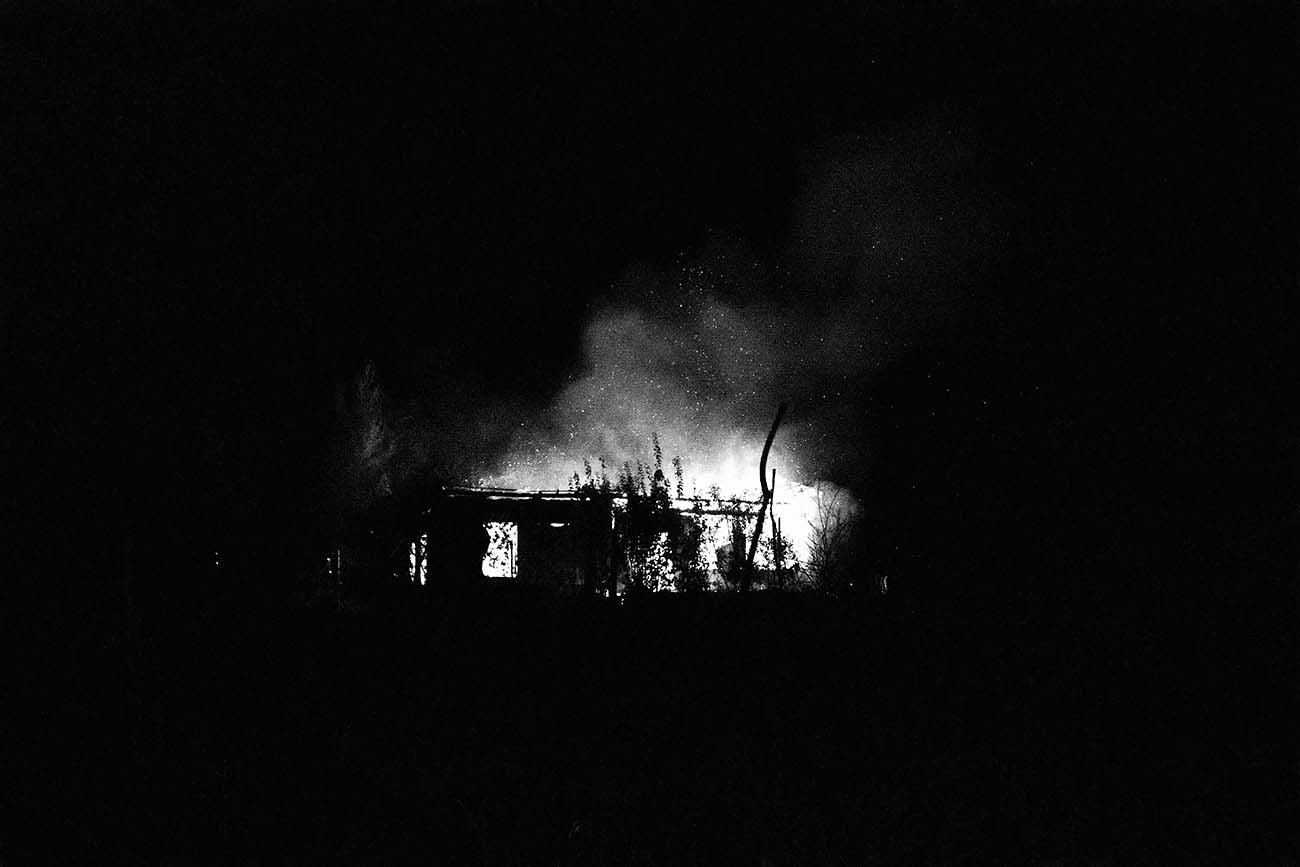 Nagorno-Karabakh in fire © Lenka Klicperová