Superchief Gallery NFT is proud to present "ON THE ROOFS: Not Everything Illegal Is Immoral", a group exhibition of urban exploration photography by Isaac "Drift" Wright, Tom Durante, and EM1.T. The show features thirteen 1 of 1 NFT's available via auction on OpenSea. An opening reception with the artists will be held on Thursday, September 9th from 8 to 11pm. The exhibition will be on view through September 23rd.
For those who have the nerve, urban exploring is a pastime allowing one to achieve a unique experience that few others have obtained. The sites may change but the goal stays roughly the same- to reach destinations that are completely inaccessible to the average person. In missions that can take weeks of reconnaissance, the artists risk life, limb, and freedom summiting the city's tallest structures in pursuit of the most exclusive views on earth.
The risks are extreme but the rewards are bountiful. Blocks of urban landscape stretch across the images, dwarfed by the human subjects precariously balanced on a ledge at the very tip of a skyscraper antenna, a crane, a bridge. The literal visualization of the fragility of life is captured in these images that firmly relish the joy of being alive.
The photographs represent moments of hard-won solitude and zen within cities and states of mind typically rife with chaos. Through practicing self-reliance and goal achieving, the artists have discovered a well within themselves of previously undiscovered power, control, and gratitude for life. "Take only photographs and leave only footprints" is the ethos while on the roofs. The harmless practice of trespassing dismisses the man-made construct of illegality; especially in the face of seeking life-saving affirmations and strength. For the artists who choose it, it isn't even a question.
ISAAC "DRIFT" WRIGHT
@driftershoots
Isaac Wright is an honorably retired Army special operations veteran of six years from Cincinnati. He began his urban exploring career as a means of therapy from post-Army trauma. An advocate for prison abolition, Wright has been using his success as a photographer to raise bail funds for incarcerated people. He is known to travel to multiple cities to create his images, bringing a nomadic element to the urban exploring scene.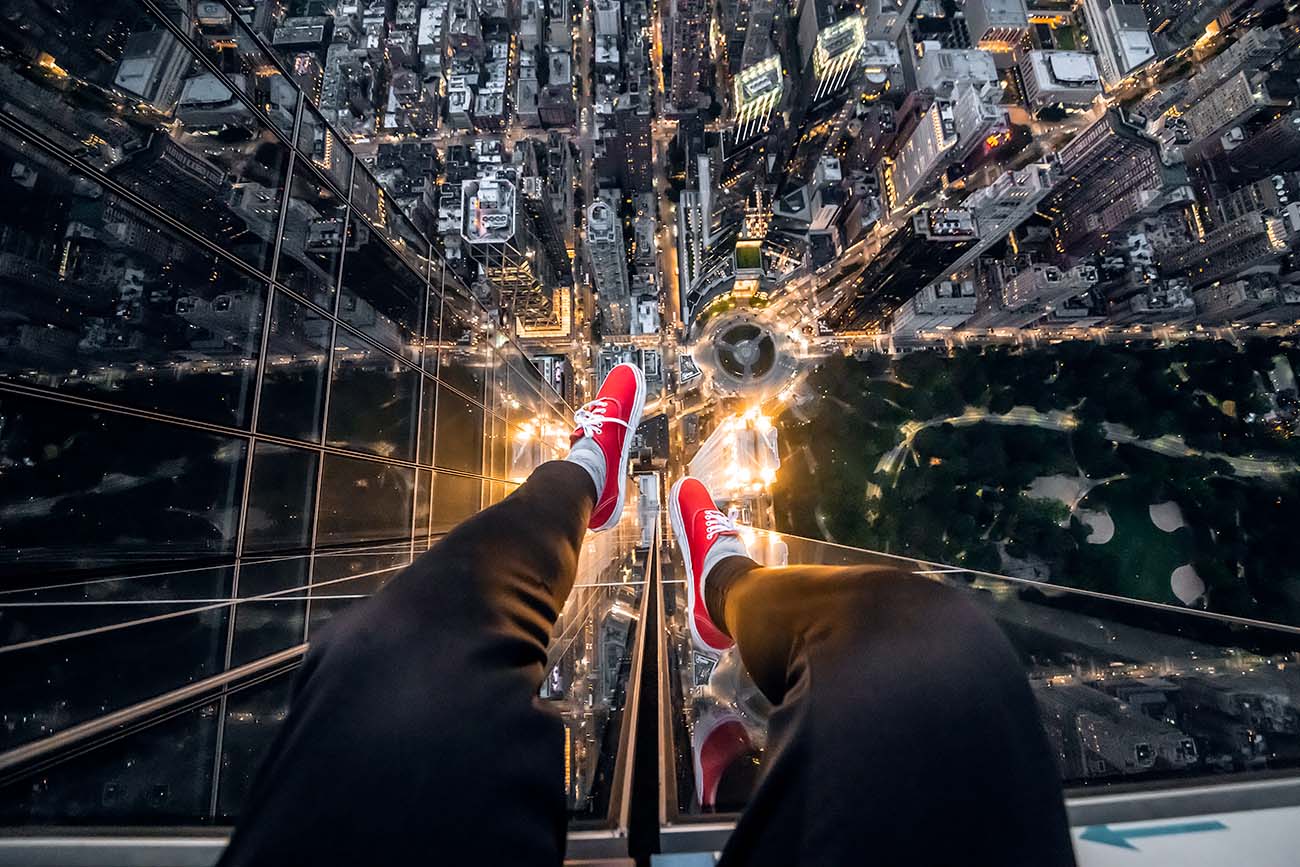 TOM DURANTE
@tomdurante
Tom Durante is a New York City based photographer. After cutting his teeth shooting skateboarding videos with friends in Long Island, Durante found inspiration in the challenge of shooting urban exploration. His success in summiting multiple never-before-climbed New York City office buildings has earned him notoriety throughout the urban explorer community.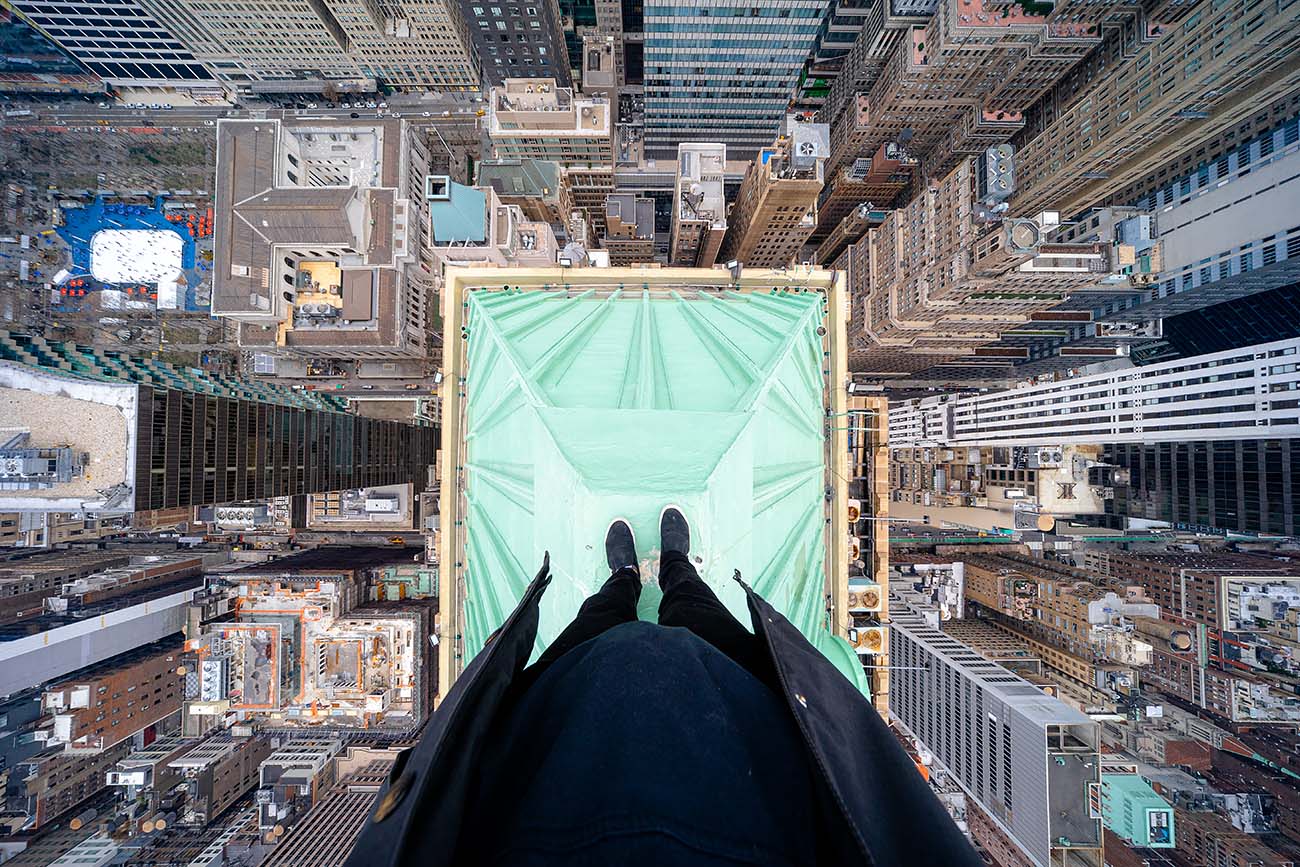 Just Breath © Tom Durante
EM.1T
@EM.1T
EM.1T is a New York City based photographer from Sweden. During a period of tribulation, climbing gave EM.1T a sense of life affirmation that was then missing. His work has inspired a younger generation of urban explorers across the globe.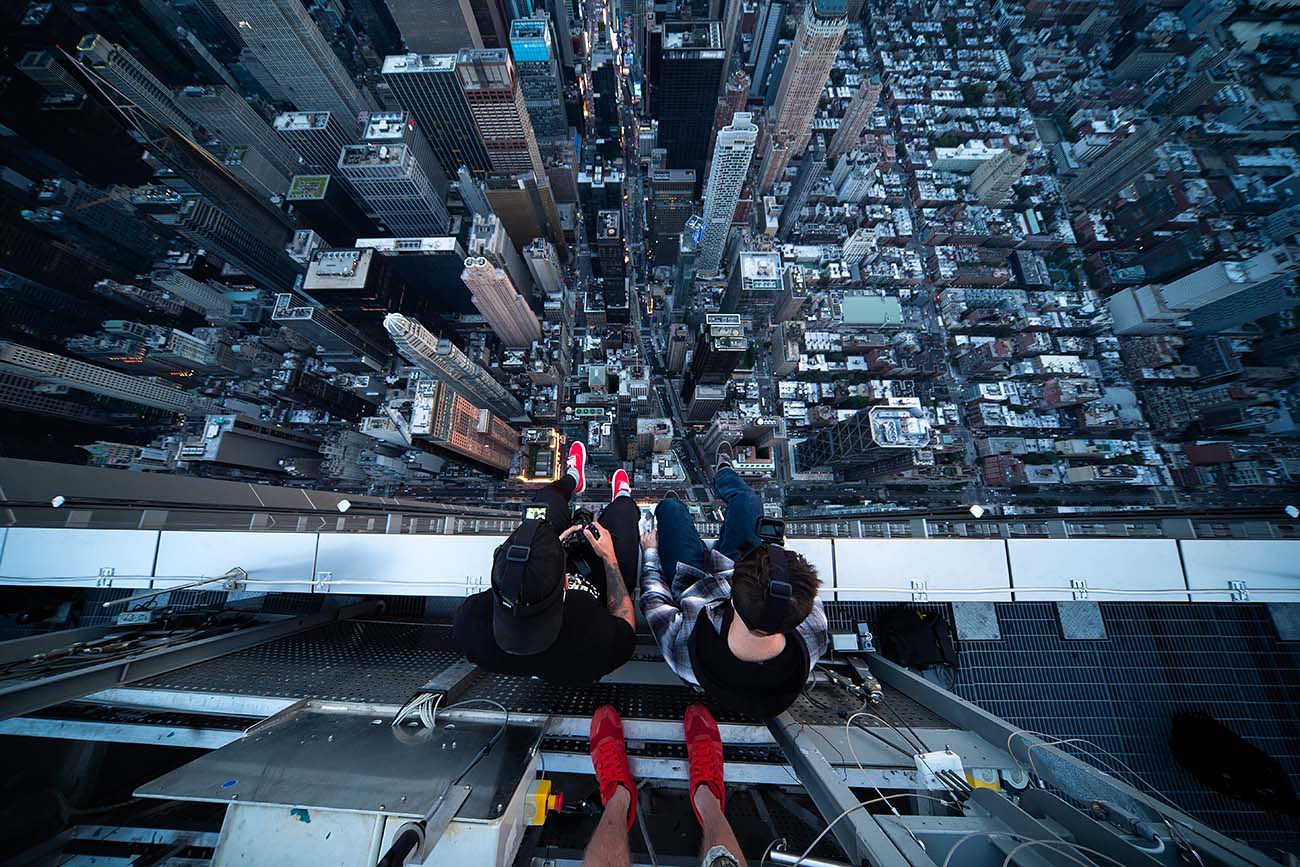 ABOUT SUPERCHIEF GALLERY
Superchief Gallery was born out of the underground art scene of New York and is now as an independent artist-run gallery with permanent large scale warehouse locations in New York City, Downtown LA and Wynwood, Miami, founded in 2012 by Edward Zipco & Bill Dunleavy.
As a multidisciplinary and interdisciplinary platform, Superchief Gallery has a near 10 year history of supporting artists from disparate scenes & collectives, enabling them to participate in the larger cultural movement and we are proud to act as an extension of the art landscape in its most raw and honest form.
Superchief Gallery has been working with digital artists since 2015 and when we saw that NFTs were enabling the artform of our generation to finally be accepted by the art world at large- as well as and more importantly, enabling Artist Royalties - we committed fully to this essential future by opening the world's first physical NFT gallery in NYC.
Our goal is to show a new generation of art collectors how to properly evaluate and collect NFTs from both Digital Native & Traditional Artists as well as visually presenting how to live with NFTs as the newest part of their collection at home.
Superchief Gallery NFT is working alongside the hardware community at large to create the industry standard for the contemporary art world -- presenting NFT artwork IRL as the artists intended it to be experienced.