"Cuba was from its dawn an agricultural nation and even today, although to a lesser extent, it continues to be; this is why the country man, the Campesino, plays a primary role in continuing to shape the national and cultural identity."
Aldo Daniel Naranjo
Photographer
Richard Sharum
travelled across Cuba to document the lives of isolated farmers, or 'Campesinos,' and their wider communities at a time of national transition. The histories of these communities have formed the backbone of Cuba, and yet they are rarely depicted in photographic representations of the country. Sharum began researching Campesino communities in late 2015 and his resulting black and white photographs depict the intertwined relationship of people and the land they depend on.
During the course of several journeys between January 2016 and November 2019, Sharum travelled from the northern to the southern shorelines, across to the western provinces, and to the eastern villages deep in the Sierra Maestra region of Cuba to complete his project. Over one hundred photographs from Sharum's trips will be published in his first monograph,
Campesino Cuba (Gost, Fall 2021)
.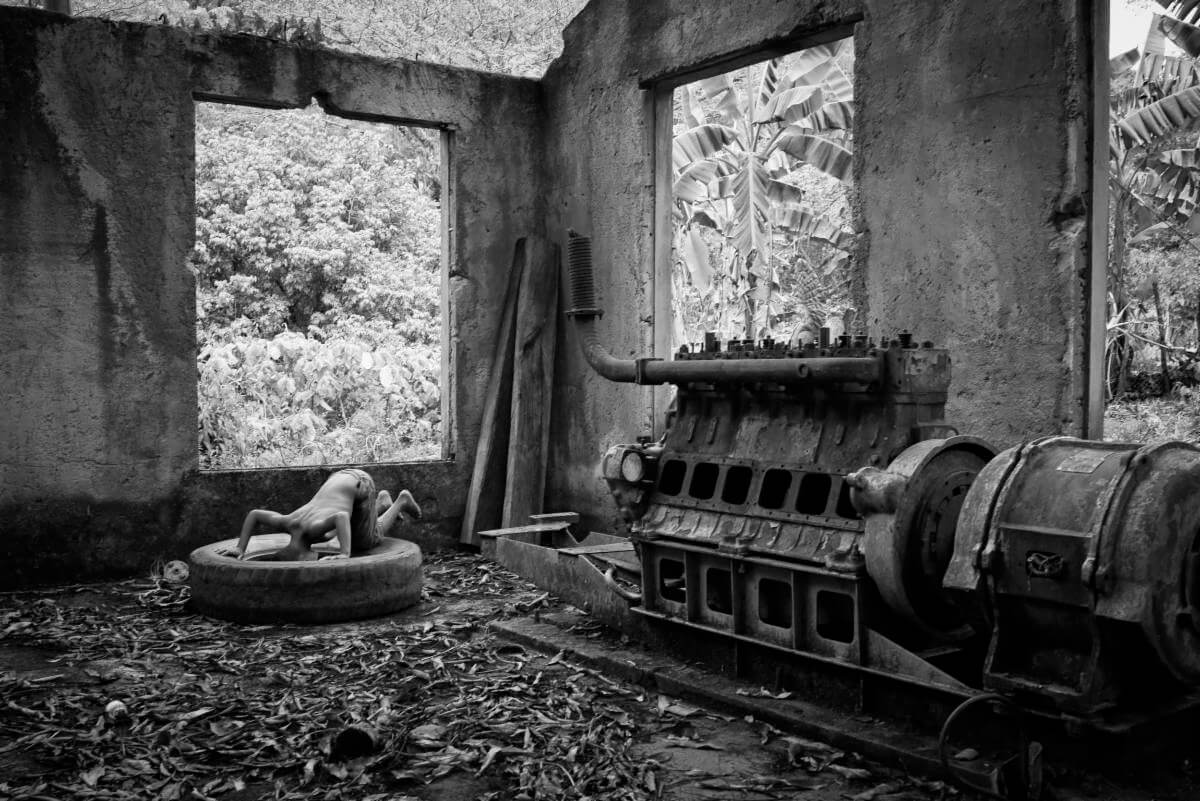 Old Generator Building. Sierra Maestra Mountains, Cuba. March 2019 © Richard Sharum
Sharum, who grew up in a multi-ethnic home and neighborhood in Corpus Christi, Texas writes: "I was not interested in giving credence to expected topics such as renowned political figures, classic cars or the colorful streets of Havana. I was more interested in taking a long and detailed look at the most isolated population group and their position in Cuban history. For this I knew I had to get deep into the land where the blood meets the soil and spend years with those not easily seen. I wanted to see Cuban's as they were and in a way which forbade any memory of what I had been told about them."
As an American, Sharum had always been intrigued by Cuba-a country still severely restricted to its citizens and under a broad embargo put in place by the US government over sixty years ago. He had wanted to add his own testament to the visual representation of the island. In the beginning, his interest lay with investigating the migration of the young male agricultural workforce from rural communities-farming tobacco, coffee, sugarcane, cattle and marine harvests-to urban areas. Since the advent of the internet, rural districts have witnessed an exodus of young men in search of better financial opportunities, or to escape a life of back-breaking labor and general solitude. With Cuba in a near perpetual food shortage, the cascading effect from less agricultural labor has grim implications for future generations.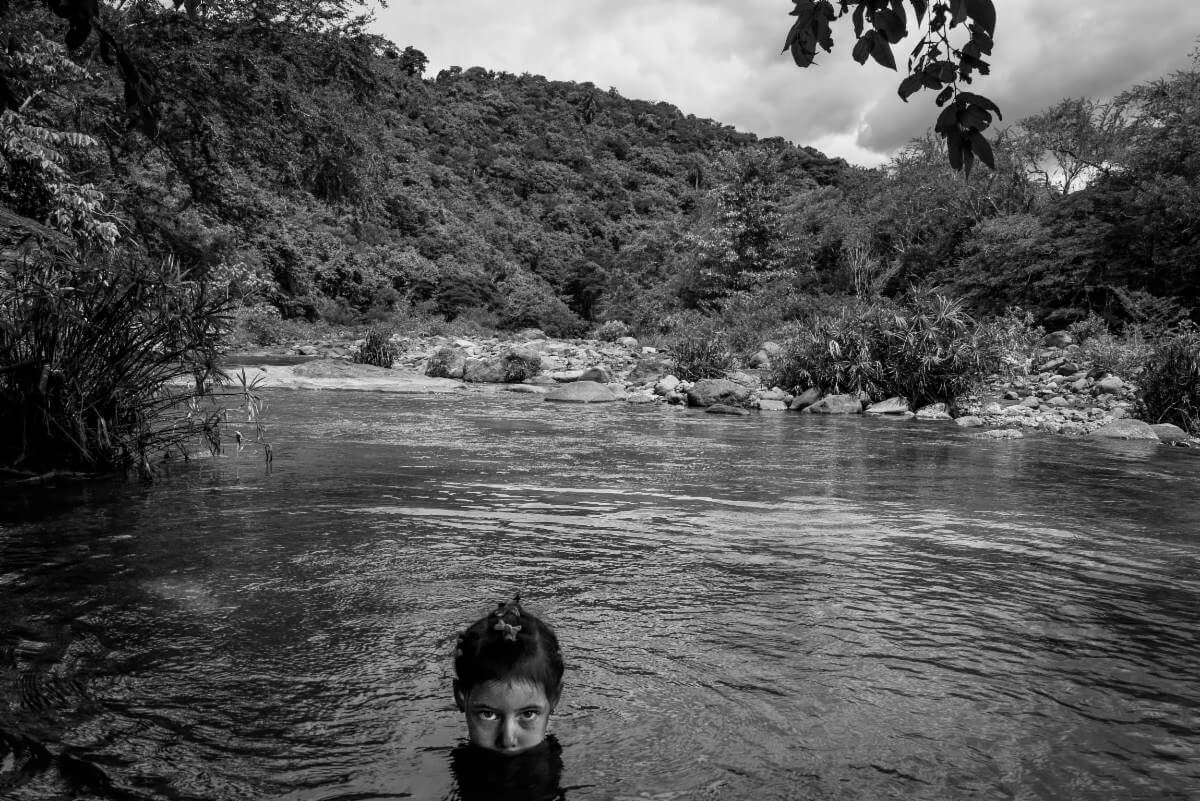 Yara River. Sierra Maestra Mountains, Cuba. July 2019 © Richard Sharum
As Sharum travelled deeper within Cuba, he expanded and shifted the project to encompass the lives of all Campesinos he encountered in the communities, including the role of women and children, for whom he developed a great appreciation and respect. The book includes essays by Cuban historian Aldo Daniel Naranjo and writer Domingo Cuza Pedrera (who grew up as a Campesino), allowing their words to speak for their own experience and country.
Pedrera writes in his essay: "We went to bed early in those days; but even in those same places today, even with modern electricity, the peasant can be found asleep in front of the television by 9pm. This is because with a new dawn comes the early light, like a country dog, and to get him out of bed to repeat the cycle of planting and harvesting, until the end of his days."
The last text in the book entitled "Recollections" ("Recuerdos") presents the powerful voices of six Campesino men and women ranging in age from nineteen to eighty-five who have spent their entire lives living, raising families, and toiling the land in one of the most remote regions of their country.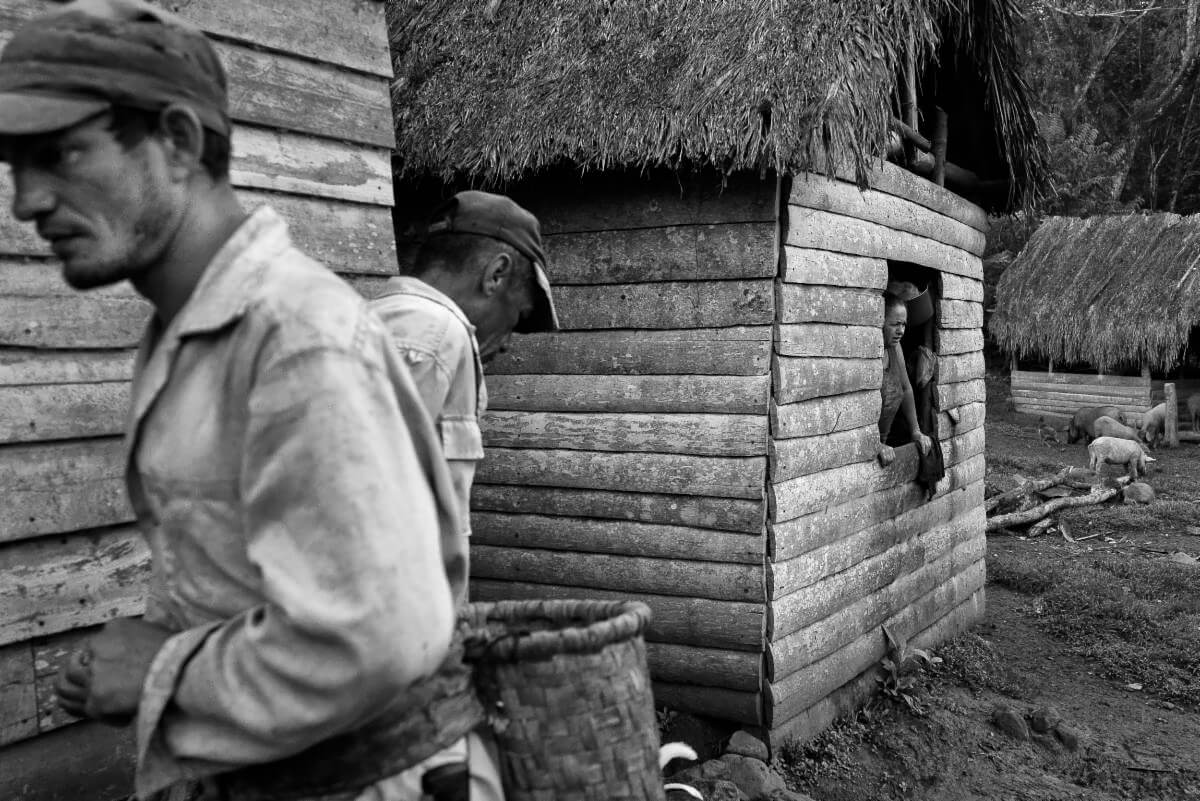 Preparing to Harvest Coffee, Early Morning. Sierra Maestra Mountains, Cuba. November 2017. © Richard Sharum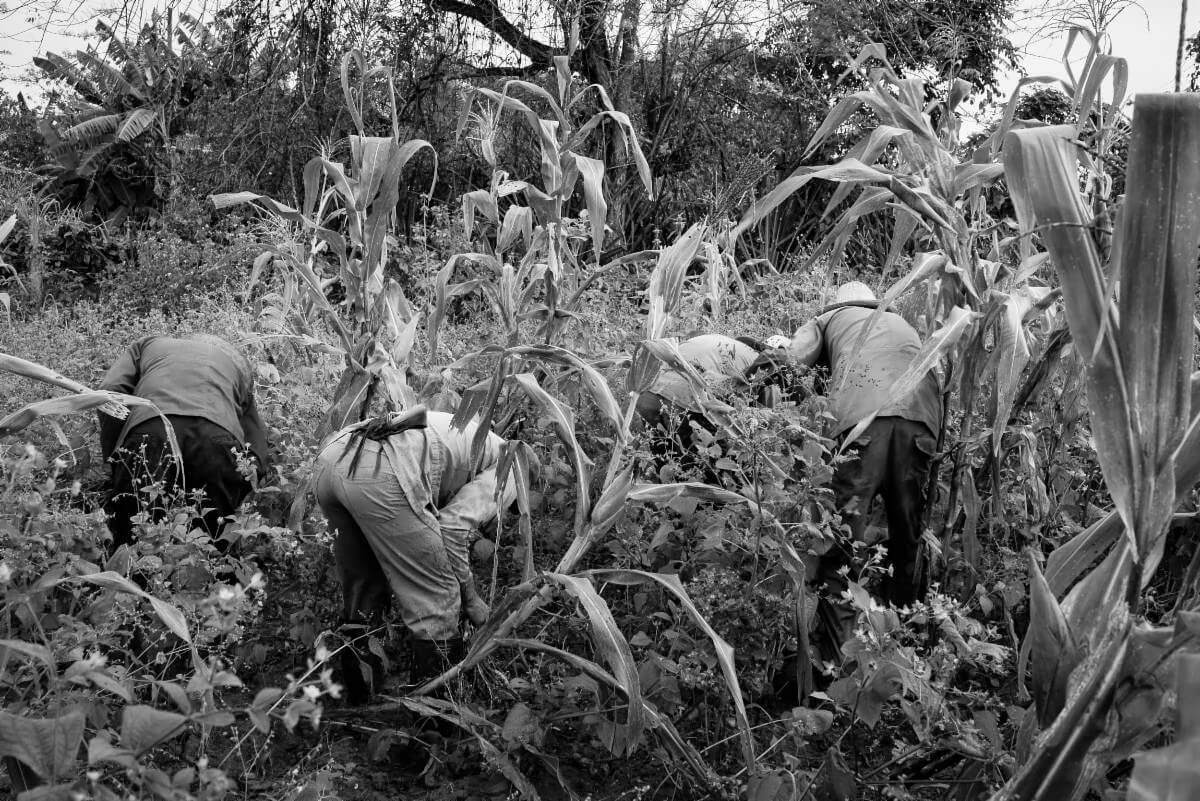 Harvesting Black Beans before the Floods Come. Outside of Vinales, Cuba. January 2016. © Richard Sharum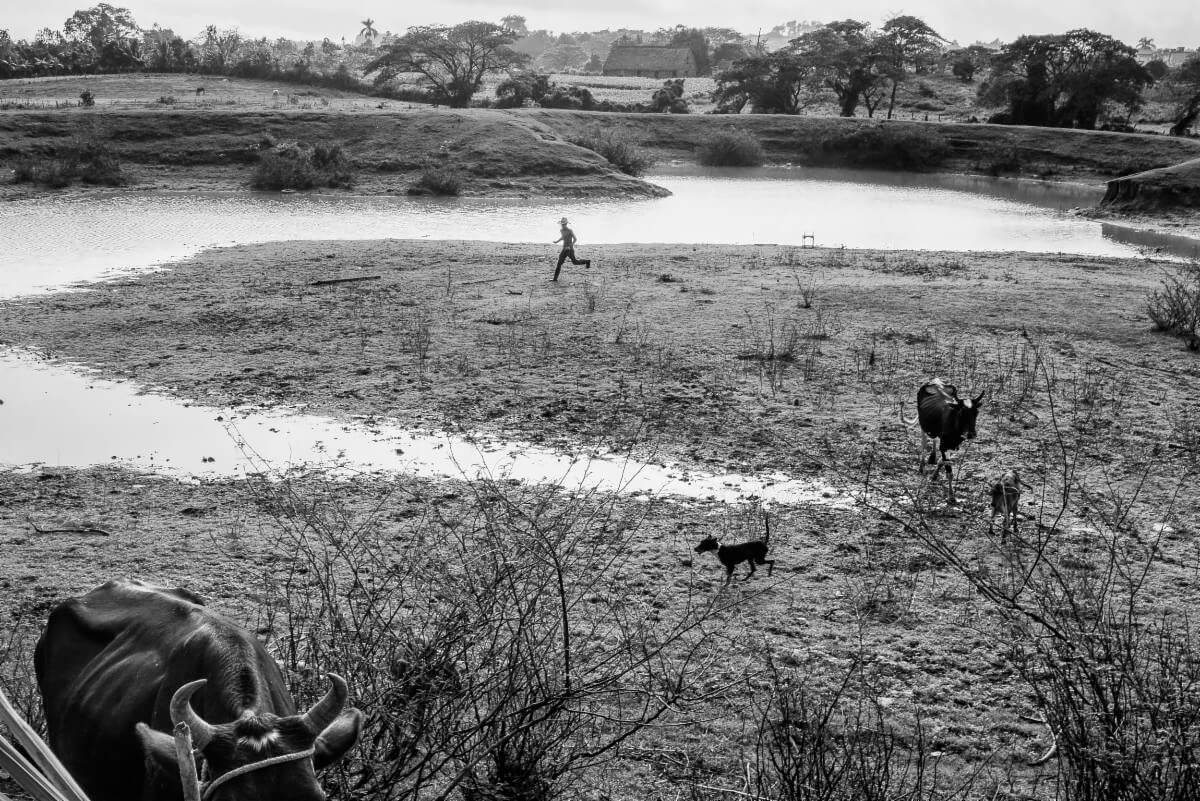 Gathering the Cattle for Feeding. Valley of Silence, Cuba. January, 2016. © Richard Sharum
Related Programming:
Campesino Cuba was awarded an Honorable Mention for the 2021 ZEKE Award for Documentary Photography. Photographs from the book will be exhibited this fall in the SDN/ZEKE Exhibition at Photoville in Brooklyn and the Bridge Gallery in Cambridge, Massachusetts. A feature will be published in the fall issue of Zeke magazine. More details coming soon.
About the Photographer:
Richard Sharum is a documentary photographer based in the Dallas, Texas area whose work focuses on socio-economic or social justice dilemmas. His work has been exhibited in Kyoto, Japan; Sao Paulo, Brazil; Reggio Emilia, Italy; New York, and Dallas, US and is held in both private and public collections. He has been commissioned by The Meadows Foundation, Harvard Law School, Children's Cancer Fund, Notre Dame School for the Mentally Ill, and Family Gateway, amongst others. His photographs have been featured in numerous publications including The Atlantic, Texas Monthly, The New York Times Lens Blog, PATRON, The International Business Times, Glasstire, and Spacing Toronto Magazine. In 2015 and 2016, he initiated the Observe Dallas Project, an outdoor exhibition which served as a catalyst for a city-wide conversation on the homeless population, and for which he was awarded the Cultural Projects Grant. He was a finalist for the ICP / GOST First Photo Book Award in 2019 and became a XXXII Eddie Adams Alumnus in upstate New York.
Richard Sharum's Website
Richard Sharum on Instagram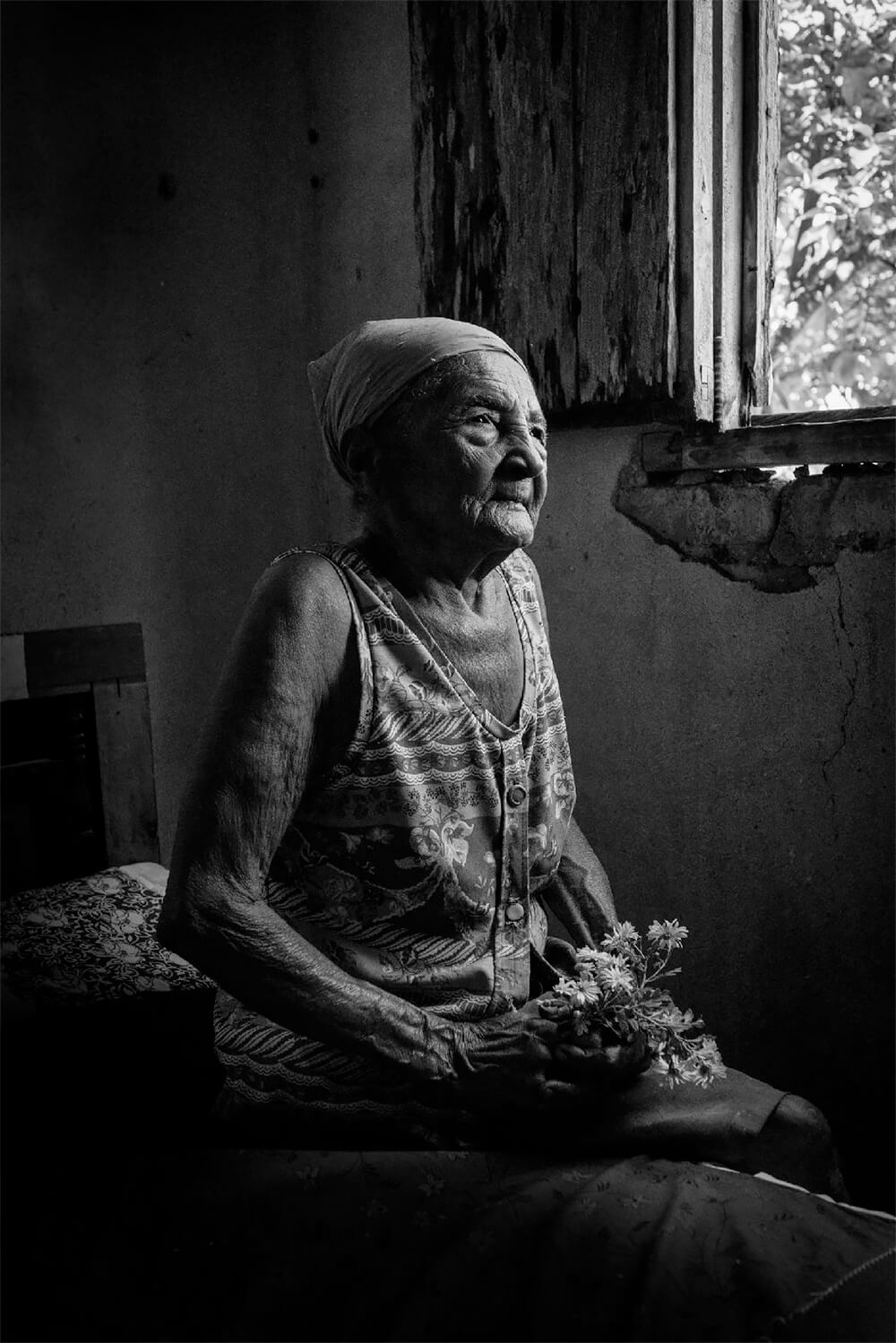 Dolores in her Bedroom. 93 years old. Village of La Perla, Cuba. November 2019. © Richard Sharum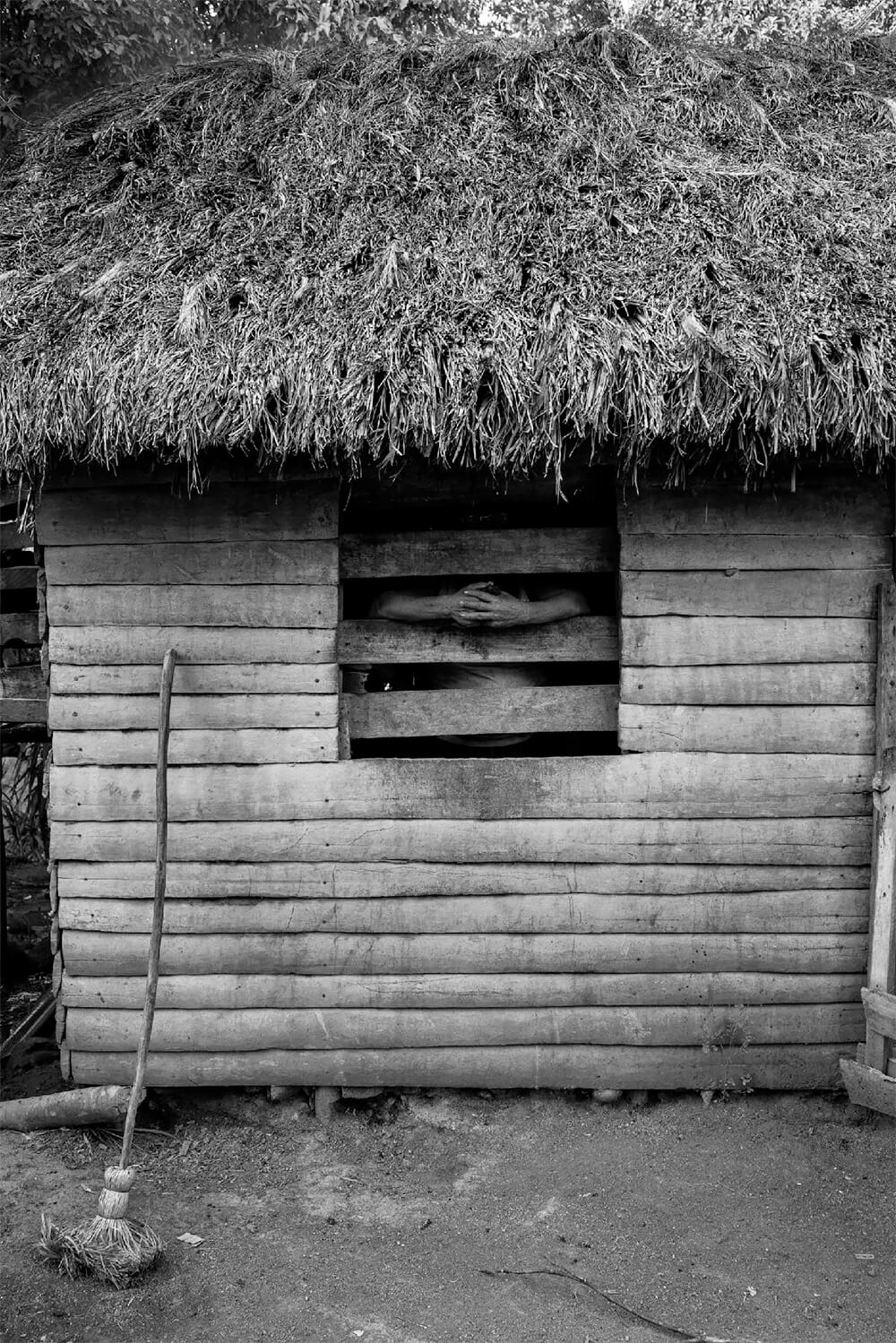 Outside of Providencia, Cuba. November 2019. © Richard Sharum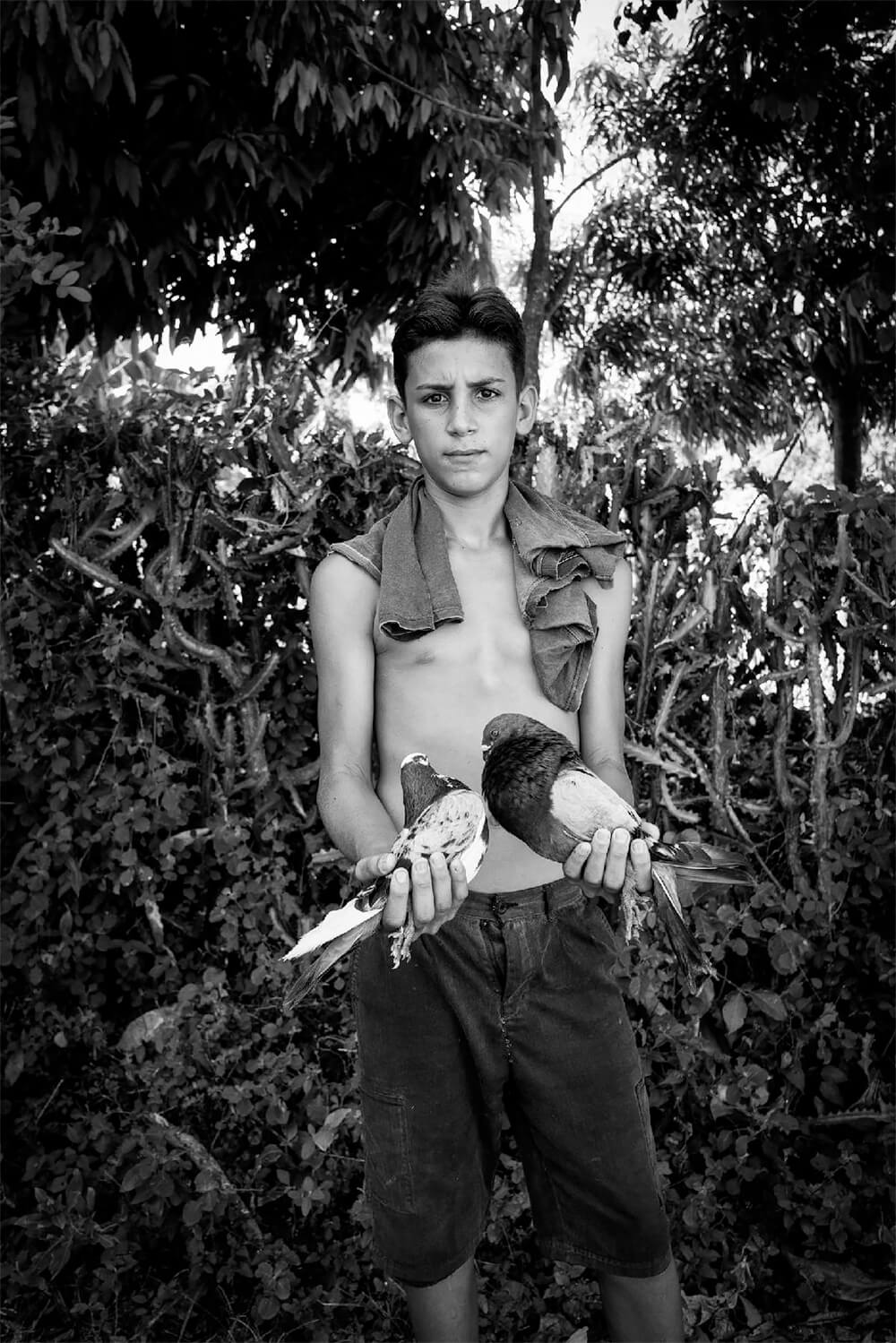 Boy with Racing Pigeons. Village of La Perla, Cuba. July 2019. © Richard Sharum