In the 19th century, nude photography was often used by painters as substitutes for live models. (For example Edgar Degas took photographs for his dancers series and the bath) But quickly nude photography became popular and widely spread. Each photographer has his own style and sensibility. Some are more erotic than others. We chose in this top 10 to list the most beautiful photographs (according to us) that were taken by Masters of Photography in black and white.
1 - Edward Henry Weston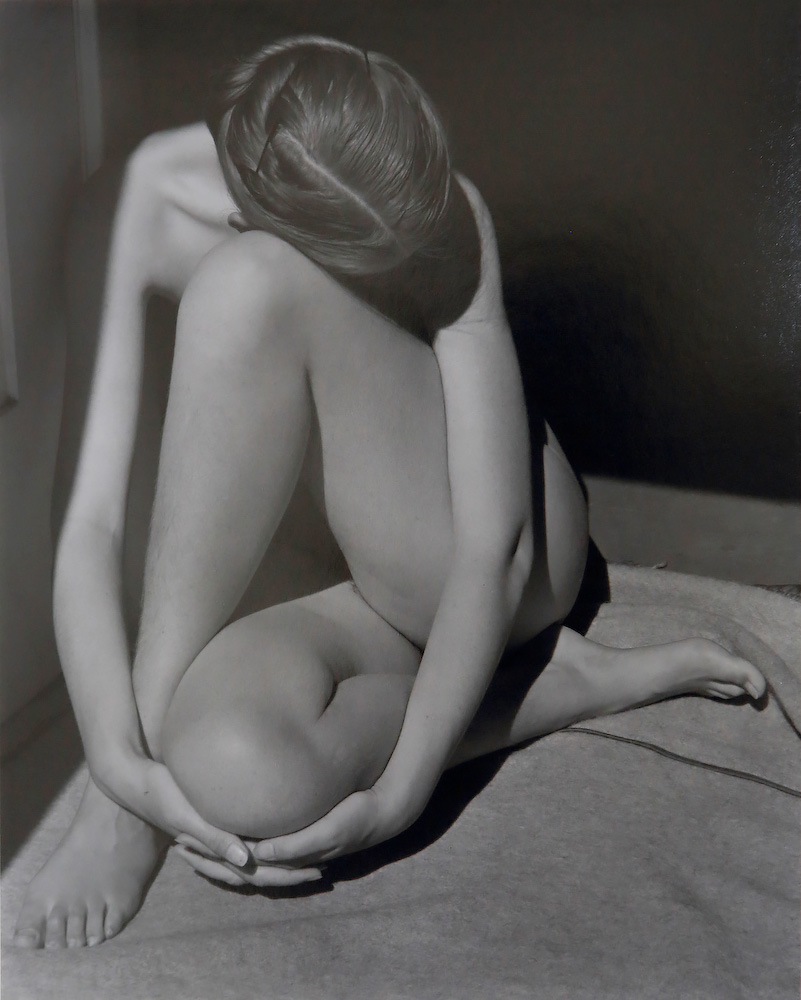 Santa Barbara 1936 photograph of Charis Wilson. Wilson and Weston were married from 1939 until 1946. He was 48 years old when he met her and she was only 20.
2 - Man Ray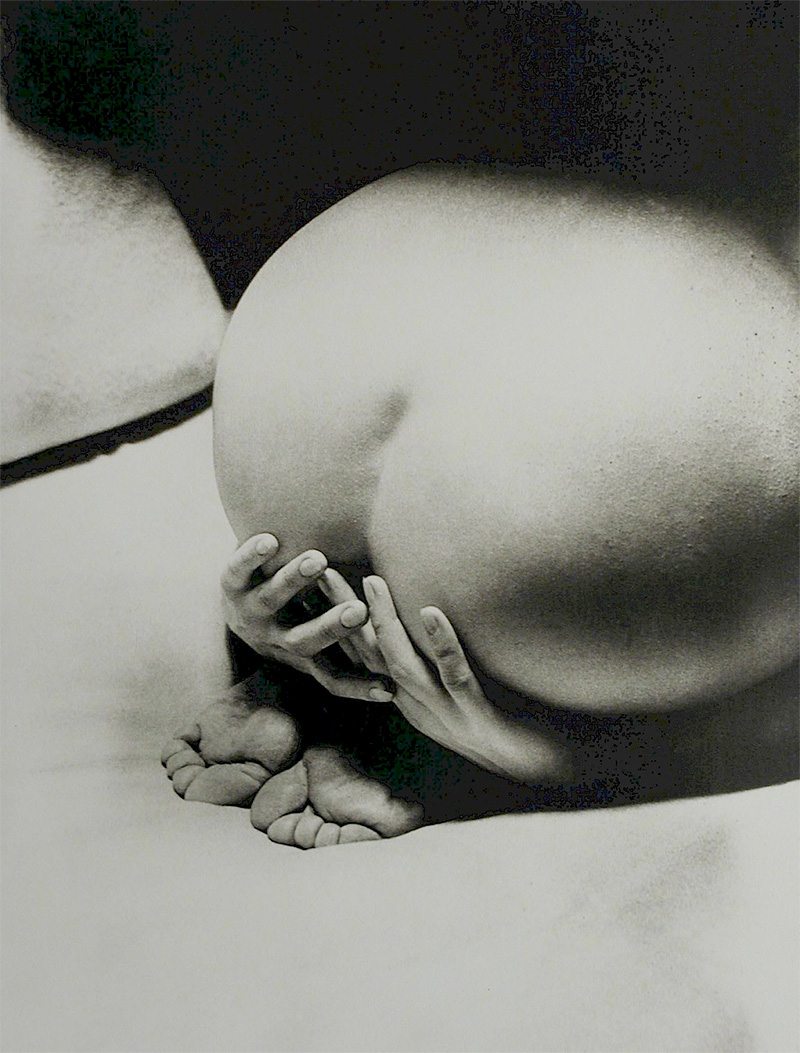 The Prayer 1930, photograph of Lee Miller who was a fashion model before becoming herself a photographer. At the beginning Miller was Man Ray's photographic assistant but soon became his lover and muse.
3 - George Brassaď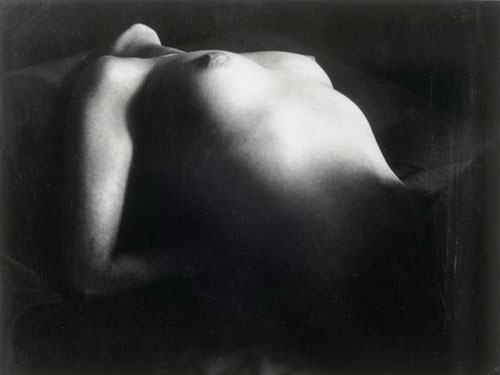 Nude, breast, c. 1931-1932
4 - Bill Brandt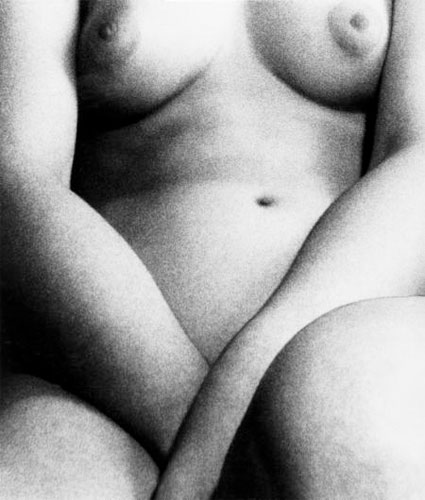 Nude, London, June 1954. This photograph is very different from the other nudes Bill brandt has taken but we like the texture and the softness of the image. The model seams relaxed between two shots.
5 - Erwin Blumenfeld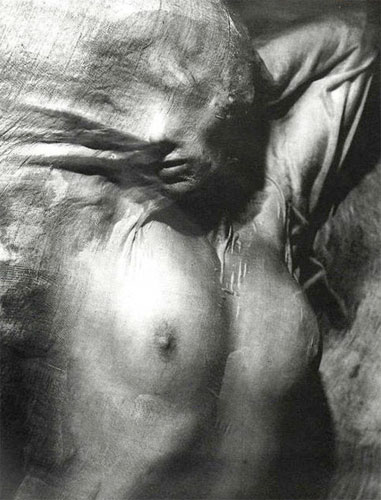 Girl under wet silk, 1936-1937. Blumenfeld is famous for his fashion images but he took many nudes. Most of them are surrealist and sometimes in color.
6 - André Kertész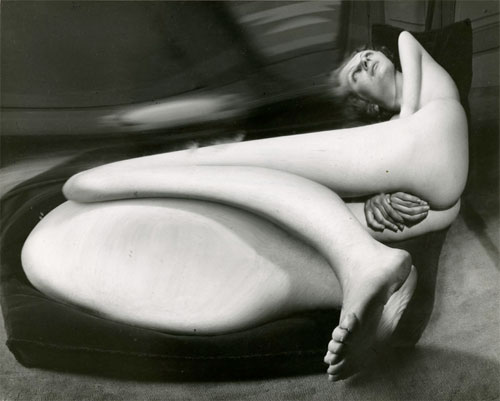 Distortion #40 1933. Kertész was commissioned for this work and he took 200 photographs of Najinskaya Verackhatz and Nadia Kasine using mirrors for their reflections. Kertész published a book with his Distortions the same year.
7 - Imogen Cunningham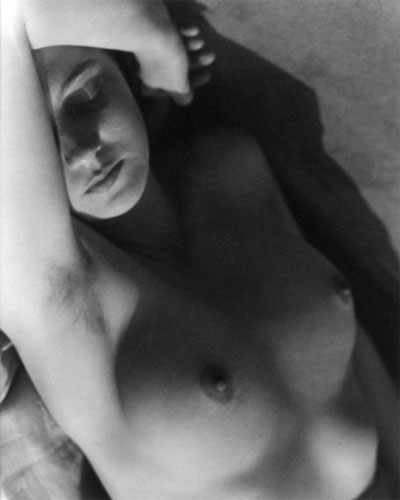 Portia 2, 1930 Portia Hume was a friend of Imogen Cunningham.
8 - Ralph Gibson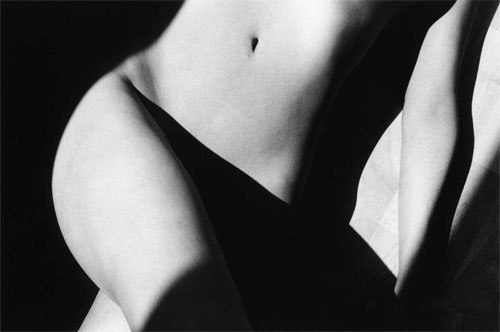 2007. Ralph Gibson spends a lot of time in his darkroom. He plays with the geometry of the lines and the contrast of the black and white.
9 - Sasha Stone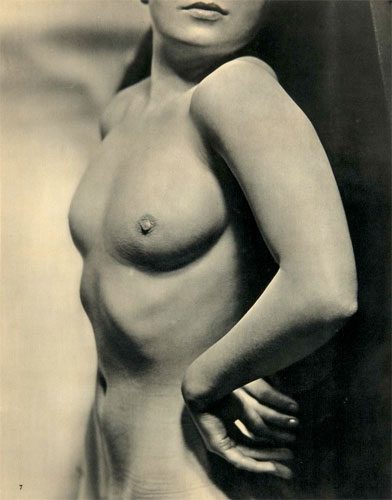 Study of the human body, 1933. This photograph expresses a mixture of eroticism and defiance. Sasha Stone chose to rotate the image of the woman who was lying down.
10 - Germaine Krull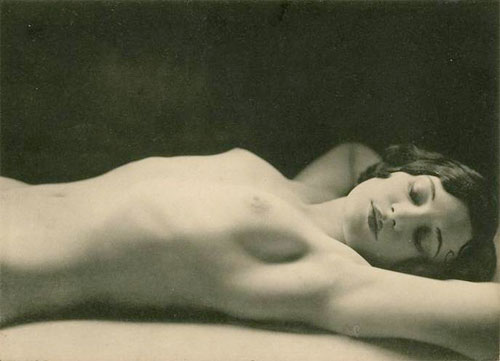 Nude 1930. Between 1928 and 1933, Germaine Krull's photographic work was primarily photojournalism but she also liked nudes and made a book called "Studies of Nudes"(1930).