From February 28, 2020 to April 30, 2020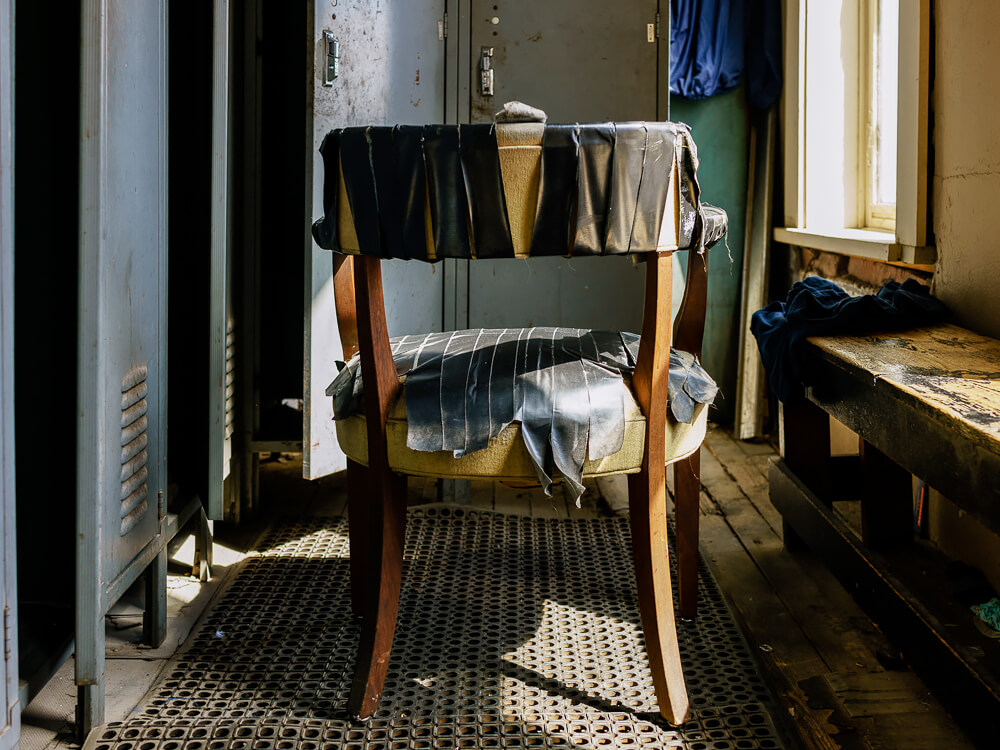 2613B Fairmount Street
Dallas, TX 75201
As a physician for almost forty years, Norm Diamond was accustomed to facing death and loss, themes that followed him into his second career as a fine art photographer. In his first book What Is Left Behind (Daylight, 2017), Diamond photographed poignant objects he found at estate sales in Dallas, Texas. In Doug's Gym (Kehrer Verlag, February 2020), Diamond trained his camera on a legendary "no frills" gym that was one of the landmarks of downtown Dallas for 55 years. Owned and operated by the grizzled, cigar smoking Doug Eidd, the gym evoked a bygone era that captivated Diamond.

In his artist statement, Diamond writes: "On my first trip to Doug's Gym in downtown Dallas, I climbed a sagging wooden staircase to find a rundown old gym with peeling paint, sagging tin ceiling, and ancient equipment. It was dilapidated to the point of beauty. I had avoided gyms for most of my life, but I joined this one for its themes of memory, loss, and mortality, which have preoccupied me in my photography."

Diamond's stark images of Doug's Gym, including portraits of 87-year-old Doug, look like they emerged from a time capsule. No modern gym looks like this. The members did not care that the gym was run down or that Doug's cigar smoke hung in the air most of the day. They respected his expertise and loved the casual atmosphere he created. Although Doug was still fit, he did not resemble the muscle-bound figure of his youth. He knew that time would one day engulf him and the gym. This came to pass in the spring of 2018 when he was forced to close the gym on short notice. Diamond stayed to photograph the removal of the equipment as Doug's Gym drifted into memory.