From July 16, 2021 to January 17, 2022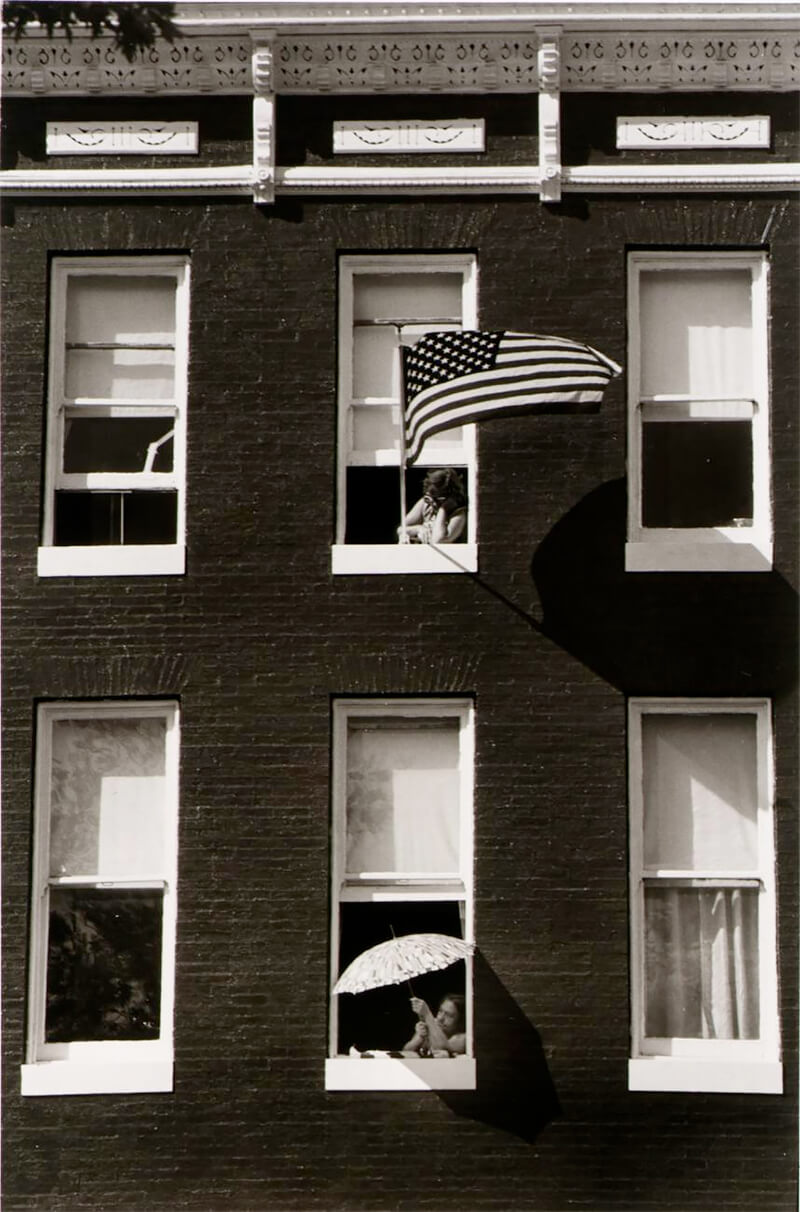 8th and F Streets N.W.
Washington, DC 20004
To celebrate the bicentennial of the country's founding, in 1976 the National Endowment for the Arts (NEA) launched a multi-year program of photography surveys in communities across the United States. These surveys created a new visual record of a changing nation. Survey projects included preserving or working with historical collections; however, most were commissions of new work by an emerging generation of documentarians, many of whom became prominent figures of American photography. Of the more than seventy projects funded by the NEA, the East Baltimore Survey was unique for having been conceived, led, and carried out by women photographers-Elinor Cahn, Joan Clark Netherwood, and Linda Rich. With significant support from the community, it was also one of the most highly acclaimed at a national level.

In her application to the NEA for support, project leader Linda Rich wrote that "Today, while many urban communities seem to be fighting a losing battle against physical, emotional, and spiritual decay, East Baltimore continues to grow and change, preserving its culture, integrity, and humanity." Rich, Netherwood, and Cahn approached local clergy, and were invited to attend bingo luncheons, exercise classes, first communions, and sauerbraten suppers. In time they were welcomed into the homes and private lives of the neighborhood of East Baltimore. They photographed a cross-section of its residences and businesses, celebrating its traditions while also acknowledging its many challenges. The tension between ethnicity and Americanness was a sustained theme of the Survey, as was its recognition of residents' fight for their community's survival, insisting on basic social services and defending against efforts to divide it politically or economically.

In 1983, 1,500 photographs by NEA grant recipients were received by SAAM in a transfer that inaugurated its photography collection. A second transfer of 500 prints took place in 2010. Thirteen of the completed photography surveys, including the East Baltimore Survey, were among the material received by SAAM. Welcome Home: A Portrait of East Baltimore, 1975-1980 is the first presentation of those photographs. In addition, while preparing for the exhibition shortly before her death, Joan Netherwood recovered a complete "community exhibition" of the East Baltimore Survey. These were small-scale exhibitions held in churches and community centers, where the photographers showed their progress and their subjects brought pot-luck dinners and stood beside their portraits. They were "trust-raising" events In a community renowned for its suspicion of outsiders. The thirty recovered prints were donated by Netherwood to SAAM, and they are the featured centerpiece of Welcome Home. The exhibition is organized by John Jacob, McEvoy Family Curator for Photography at SAAM, with Vitoria Bitencourt, curatorial assistant.