From March 22, 2023 to June 01, 2023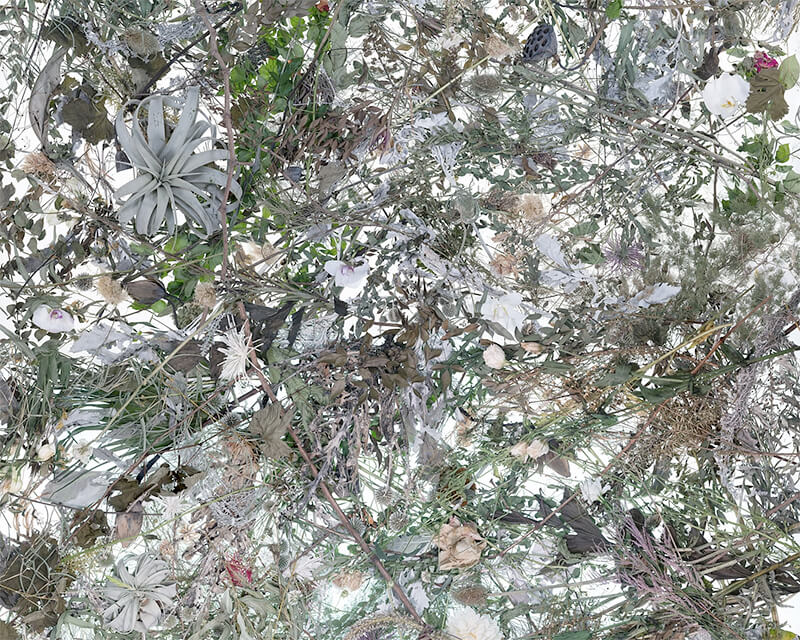 830 Fifth Ave. at 64th Street, Third Floor
New York, NY 10065
NYC Parks is pleased to present Ji Zhou: Symbiosis, which includes eight large-scale photographs by Ji Zhou, curated by Eli Klein Gallery. Ji Zhou's transcendent and mesmerizing designs reflect on the relationship between the natural and the artificial and between order and disorder.

The exhibition will include the following works:

The Plant Portrait - Tillandsia (2022) series presents photographs of Tillandsia, a plant that can survive entirely on nutrients and moisture in the air. With a nuanced layer of artificiality, the intricate designs of colors, lighting, and "poses" of the plants vividly capture Tillandsia's adaptable character and bring forth the wonders of nature.

Metempsychosis (2022) features a series of abstract expressionist photographs inspired by Jackson Pollock's paintings. On each print, the artist frames the entire life of a honeysuckle plant, from the moment it blossoms to its withering. The interlaced pattern of blooming and wilted flowers suggests vitality is always present and can be passed on.

In Honeysuckle Summer Midnight (2021), the artist patterns a honeysuckle vine wrapping around bamboo. Ji Zhou was inspired by literature discussing the origin of the "honeysuckle pattern", a decorative motif often seen on Chinese porcelain and pottery. The honeysuckle's high cold resistance match with the Buddhist principles of endurance and tenacity.