From September 18, 2022 to March 05, 2023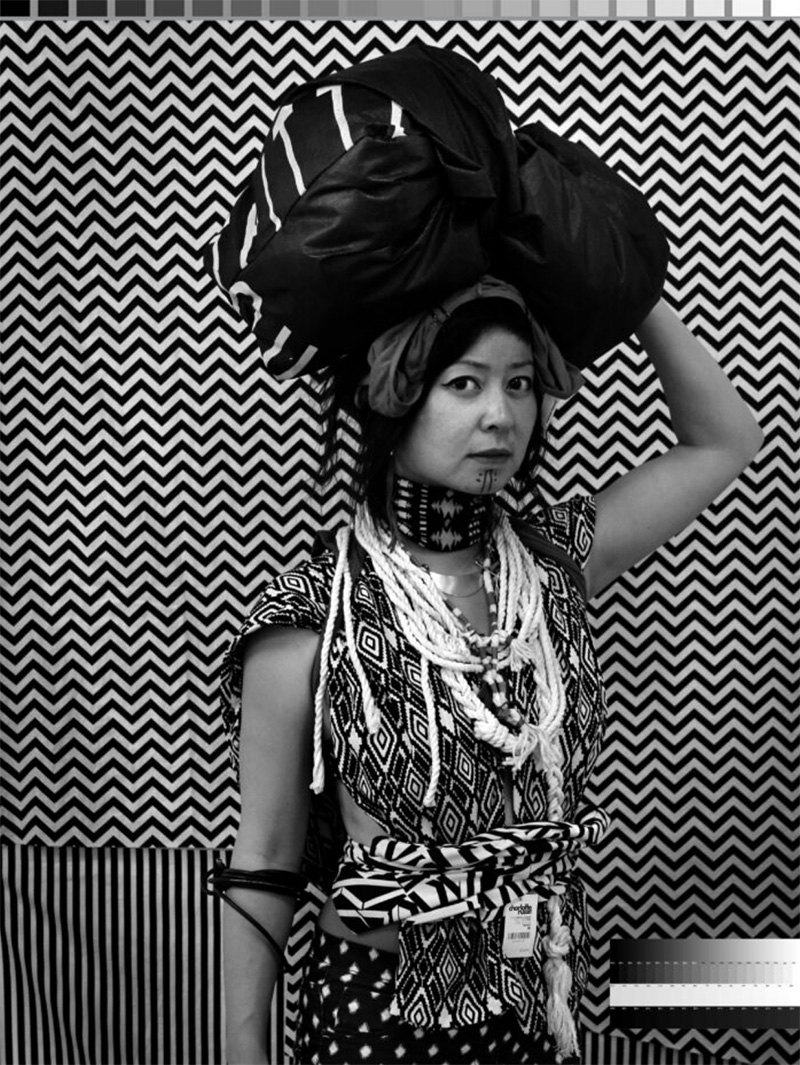 328 Lomita Drive at Museum Way
Stanford, CA 94305
Utilizing the instruments of photography, video, installation, and social practice, artist and educator Stephanie Syjuco interrogates the construction of American history and foregrounds its colonial practices. She is a tireless researcher of national archives who, through examination and appropriation, questions the neutrality of images and counters existing power structures. Dedicated to repositioning narratives and constructing new ones, Syjuco asks her viewers to shift their perspectives and critically engage in creative acts of inclusion.

White Balance/Color Cast derives from Syjuco's established interest in photographic standards of imaging, color calibration charts, and photography's suggestive powers. The commonly used term, white balance, refers to the process of removing an image's color cast, shifting the image to what could be considered a more "neutral" or accurate representation. In Syjuco's case, she uses these traditional imaging terms to question how photography and imaging standards—such as the quest for "correct" color—reflect deep seated biases, positioning whiteness as its center.

Born in the Philippines in 1974, Syjuco received a BFA from the San Francisco Art Institute in 1995 and an MFA from Stanford University in 2005. She is the recipient of a 2014 Guggenheim Fellowship Award, a 2009 Joan Mitchell Painters and Sculptors Award, and a 2020 Tiffany Foundation Award. Her work has been exhibited widely, including at MoMA/P.S.1, the Whitney Museum of American Art, The San Francisco Museum of Modern Art, the 2015 Asian Art Biennial (Taiwan), among many others. Syjuco's work is represented in the Museum of Modern Art, the San Francisco Museum of Modern Art, the Fine Arts Museums of San Francisco, Smithsonian American Art Museum, Walker Arts Center, Berkeley Art Museum and Pacific Film Archive, among others. A dedicated educator, she is an Associate Professor in Sculpture at the University of California, Berkeley. She lives in Oakland, California and is represented by Catharine Clark Gallery in San Francisco and RYAN LEE Gallery in New York.

This exhibition is organized by the Anderson Collection at Stanford University. We gratefully acknowledge support from Pamela and David Hornik.

Image: Stephanie Syjuco, Cargo Cults: Head Bundle (Small), 2016. Pigmented inkjet print. Edition of 15 + 2AP; 21 x 16 inches framed. Courtesy of the artist, Catharine Clark Gallery, San Francisco, and RYAN LEE Gallery, New York.