From December 07, 2022 to March 04, 2023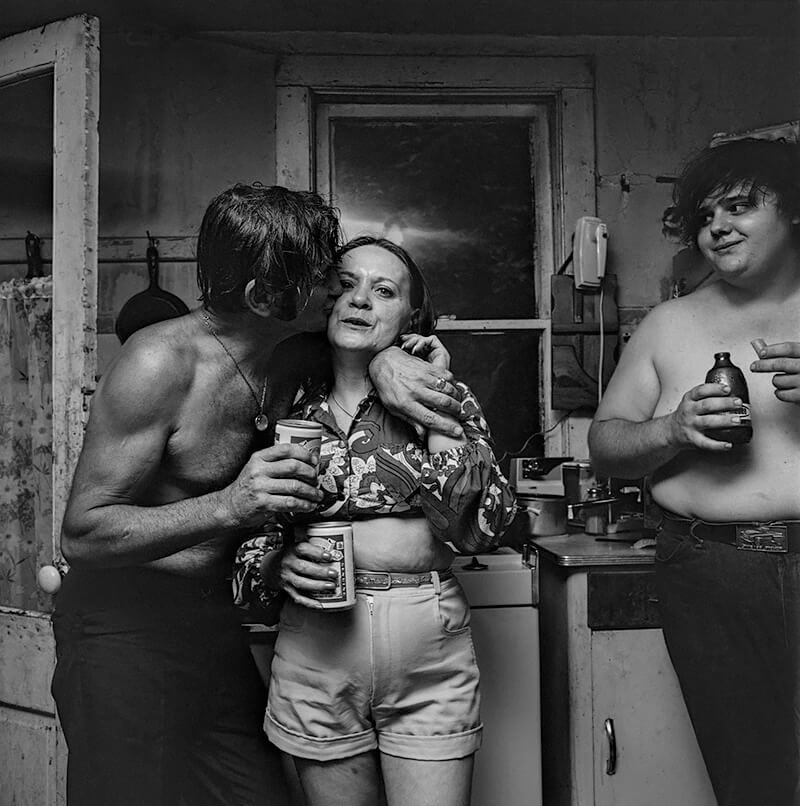 14 East 80th Street
New York, NY 10075
Robert Mann Gallery is pleased to announce the representation of Larry Fink along with his inaugural exhibition at the gallery, opening on December 7th. The show will feature works from the series: Social Graces, Boxing, and Loggers among others. Born in Brooklyn in 1941 and raised in New York City, Fink began making pictures in his early teens. He was privately taught and mentored by photographer Lisette Model whose work greatly influenced Fink. He was strongly influenced by the dichotomy within his family, and in particular, the contradictory nature of his mother—who he has described as a bourgeois woman and a Marxist.

Since the 1970's, Fink has lived and worked on a farm in Martins Creek, Pennsylvania, where he met the Sabatine's. Images of this family would later become of great importance in the series Social Graces. Fink photographed normal moments in their lives, such as birthday parties and graduations, while simultaneously exploring the upper crust of Manhattan Society. Fink would attend parties in New York City where he photographed the eccentricities of Manhattan's high society, driving hours back and forth in his truck, downing gin and tonics at the bar to get himself comfortable at the scene. Then, he would drive back home to immediately develop his film. These images of the Sabatine Family and high society parties explored issues of class and ultimately gave way to Fink's most acclaimed series: Social Graces. Social Graces was the subject of a solo exhibition at the Museum of Modern Art in 1979 and his first monograph published by Aperture in 1984.

Fink's distinctive style, using a handheld flash separate from his camera, allows him to isolate his figures in space, setting his work apart while he explores his subjects with empathy. His work has been published in Vanity Fair, The New York Times Magazine, W, and GQ Magazine to name a few. He has spent over half a century as an influential teacher at institutions including Bard College, Yale University School of Art, Cooper Union, Parsons School of Design, and New York University. Fink will also have an exhibition along with Judith Joy Ross, entitled Timestamp at the Allentown Art Museum from December 15, 2022 - April 16, 2023.

Larry Fink has had solo exhibitions at the Museum of Modern Art, the Whitney Museum, the Philadelphia Museum of Art, the deCordova Sculpture Park and Museum, the Musee de l'Elysee in Switzerland, the Musee de la Photographie in Belgium, a 2019 retrospective exhibition at the Fotografia Europea in Italy, among others. He has been awarded two John Simon Guggenheim Fellowships (1976 and 1979), two National Endowment for the Arts, Individual Photography Fellowships, the International Center for Photography Infinity Award for Lifetime Fine Art Photography, was the recipient of the Lucie Award for Documentary Photography in 2017 and 2015, alongside many other prestigious awards and achievements.