From December 10, 2022 to January 07, 2023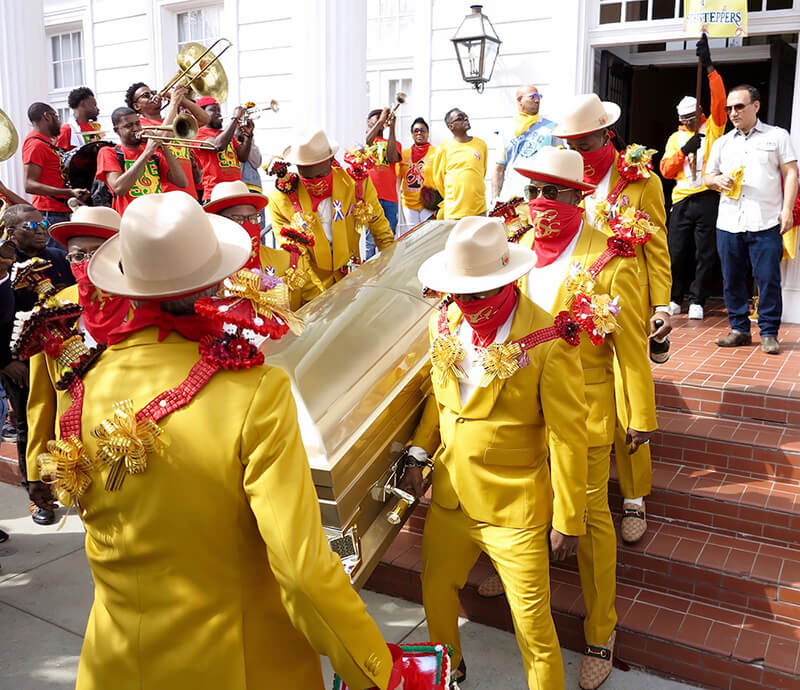 2372 St. Claude Avenue
New Orleans, LA 70117
The exhibition Charles Muir Lovell Archives will open at the Second Story Gallery, Sat., Dec. 10, 2021, with a free public reception from 6 to 9 p.m., as part of PhotoNOLA. The cooperative gallery, which is open daily from 9 a.m. to 6 p.m., is located in the New Orleans Healing Center, 2372 St. Claude Ave., in the St. Claude Arts District, downriver from the French Quarter. The exhibition will run through Sat., Jan. 7, 2023. Admission is free and open to the public.

Lovell and two other New Orleans photographers, Jamell Tate and Eric Waters, will each discuss three of their new photographs at the Second Story Gallery, Sat., Dec. 17, at 1:30 p.m., as part of Art Meet, a new event organized by gallery members Kathy Rodriguez and Veronica Cross. The program is free and open to the public.

Charles Muir Lovell Archives is a mid-career survey of 75 photographs from 1973 to today. Lovell began photographing while traveling in Europe and South America. He kept photographing during 20-plus years working in museums in the Pacific Northwest, Southwest and Deep South. His trademark is photographing people within their cultures and documenting a culture within its environment. The exhibition features his photographs of New Orleans second line parades, his Language of the Streets photographs of Italy, Paris, and Mexico, a new series of limited edition color monoprints and his earlier silver gelatin prints taken in the United States and abroad.